An animal rights activist in Phnom Penh plans to open a specialized retirement home for Cambodia's de-mining dogs.
De-mining dogs in Cambodia have challenging careers identifying unexploded ordnance (UXO) in the countryside. Unfortunately, many of these dogs are left abandoned, or are even euthanized, after they are deemed too old to continue working.
Last year Norwegian People's Aid (NPA), a leading organization in de-mining and development, set up a dog training facility and breeding program in Siem Reap.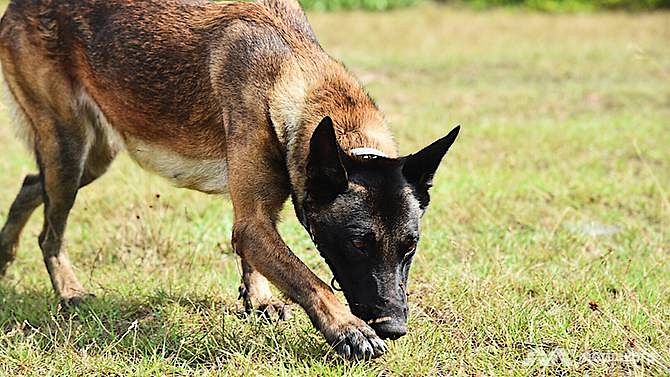 In an interview with Channel News Asia, Technical Field Manager Midhat Bajric said: "The dogs are very smart, very intelligent. There is not any pressure on the puppies, everything is a game for them." The training ensures that the dogs are focused, patient and obedient. "I have full trust in the dogs…I'm in real minefields and we haven't had a single incident or accident," he added.
Dogs are ideal for de-mining since they can sniff out TNT, making their efforts far more efficient than those of their human counterparts.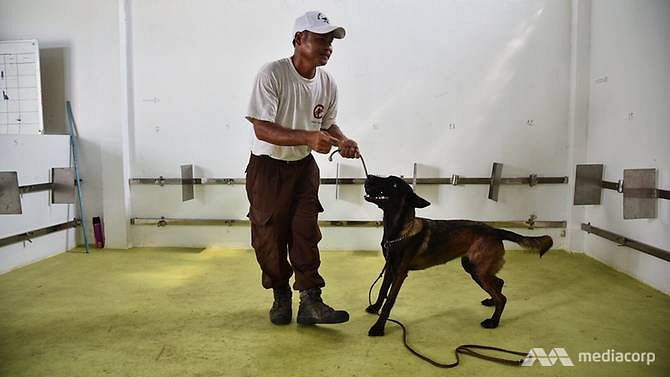 Every precaution, including rest and rehydration, is taken while in the field. Yet at the end of their careers, the dogs' futures remain extremely precarious. Their life after retirement may be more dangerous, in fact, as many of them struggle to find secure homes. "We haven't had any systems in place to really take care of retired dogs," Aksel Steen Nilsen, NPA's country director, told the news source.
This is where Canadian expat and Wildlife Alliance Ambassador Yulia Khouri comes in. She currently runs Animal Mama, "a passion project that aims to provide unique, holistic, healthy, personalized pet services and stray assistance to all animals in Cambodia."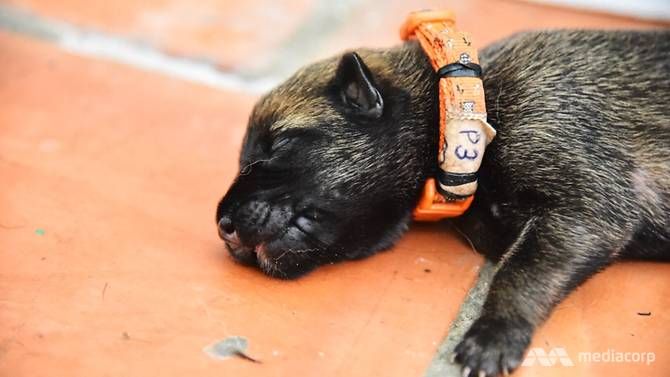 Upon the realization that these dogs had nowhere to go to receive end-of-life care, Khouri decided to establish House of Heroes, a specialized retirement home for the de-mining dogs, the news source shares.
"We want to continue celebrating their life and give them a home, a good comfortable home for working dogs that have served humanity in a huge capacity," she said.
Khouri and her team are looking for creative ways to fund this project, and she remains hopeful. "I think when people actually grasp that this big black dog is a savior of this country the paradigm shift is going to be quite significant," she told CNA.
House of Heroes will open in Phnom Penh.
[Photos via Channel News Asia]
---

Related Articles:
---