Nonenco Cafe, located on Quang Trung Street in Vinh city, Nghe An Province, was designed by Vo Trong Nghia Architects studio.
When tasked with renovating a space occupying the rooftop of a seven-story tower without disrupting the structure of the whole building, Vo Trong Nghia chose to use bamboo as a way to instill originality while remaining economical, as bamboo is widely available in Vietnam.
The material also reduces construction time because according to the explanation by the team: "The project creates an essence of 'lightness', [and] can be lifted up by a few workers and easily transported to the highest floor by a crane."
The result is a stunningly delightful swirling bamboo dome structure that also helps enclose the building. "The cave-like space can never be experienced in its totality, but every place has a view to the surrounding city," the architects told Dezeen.
Check out the cafe through the photos below: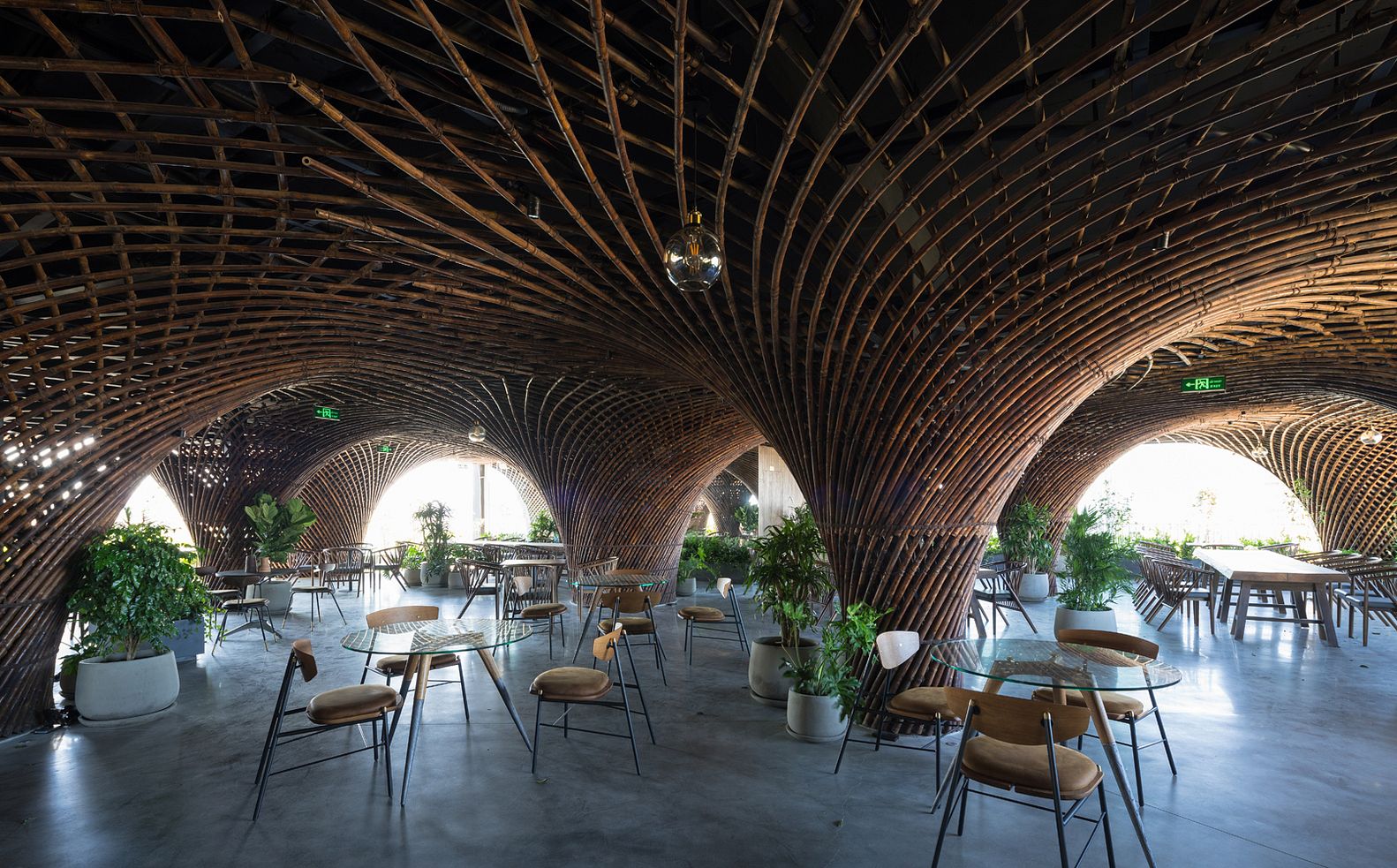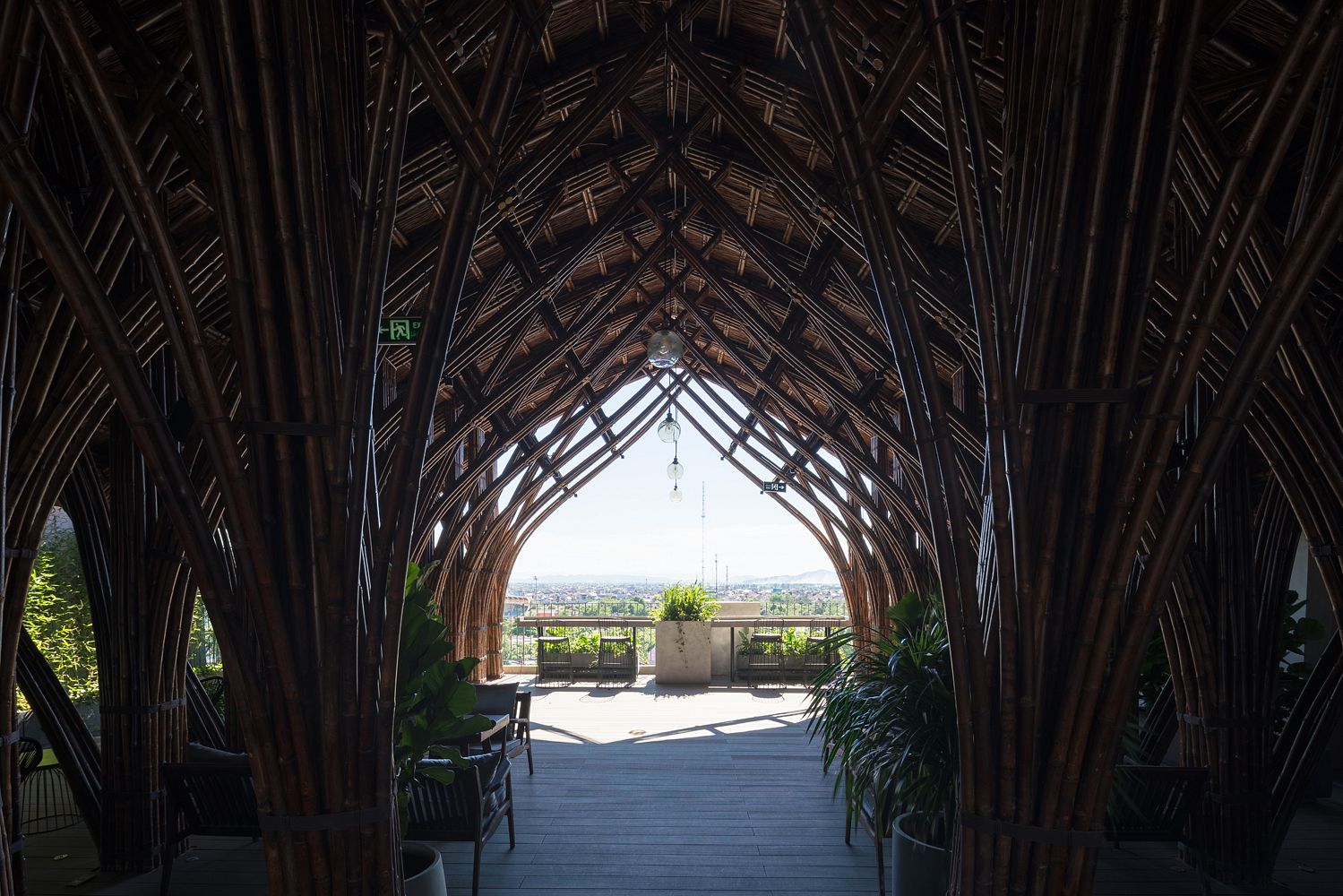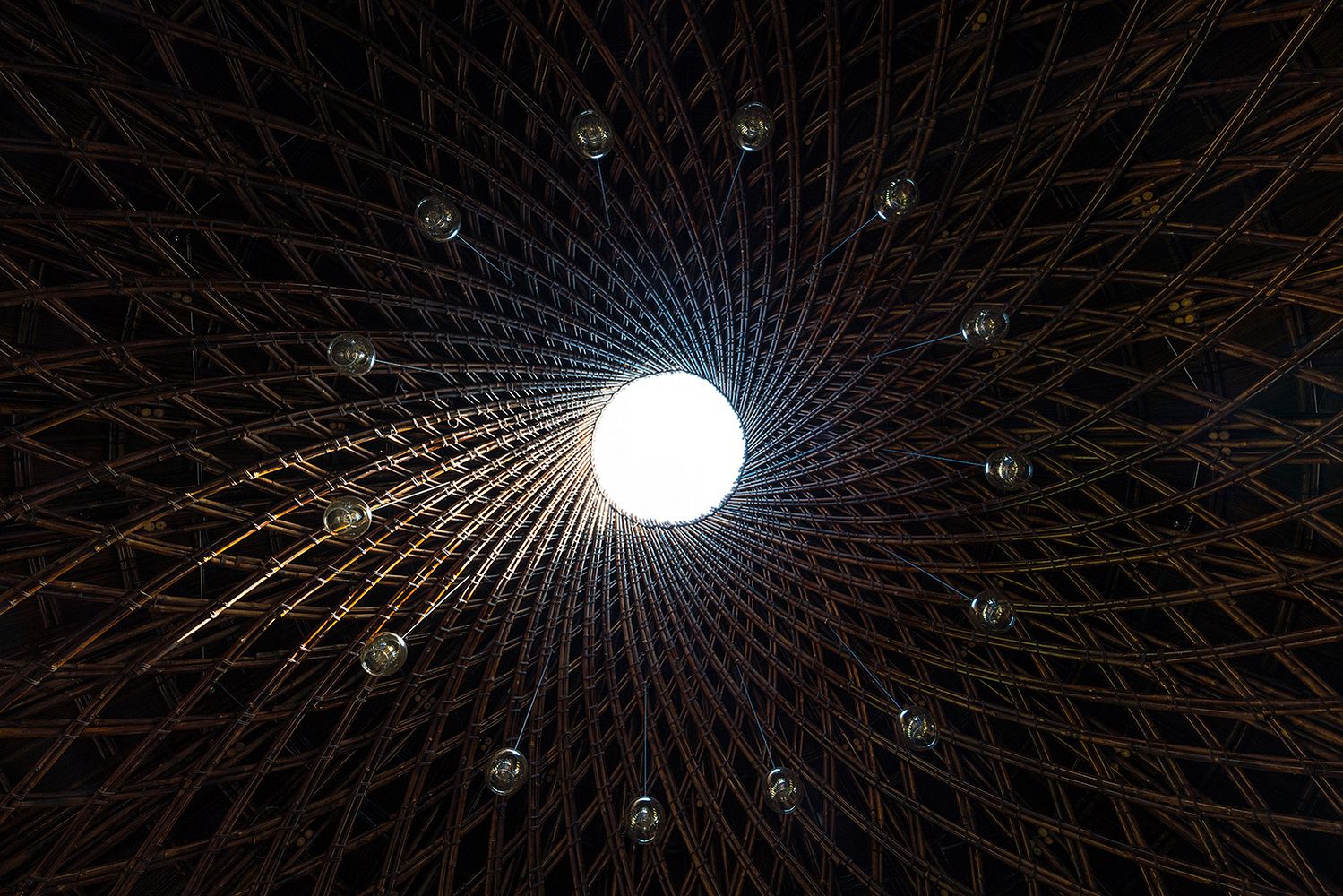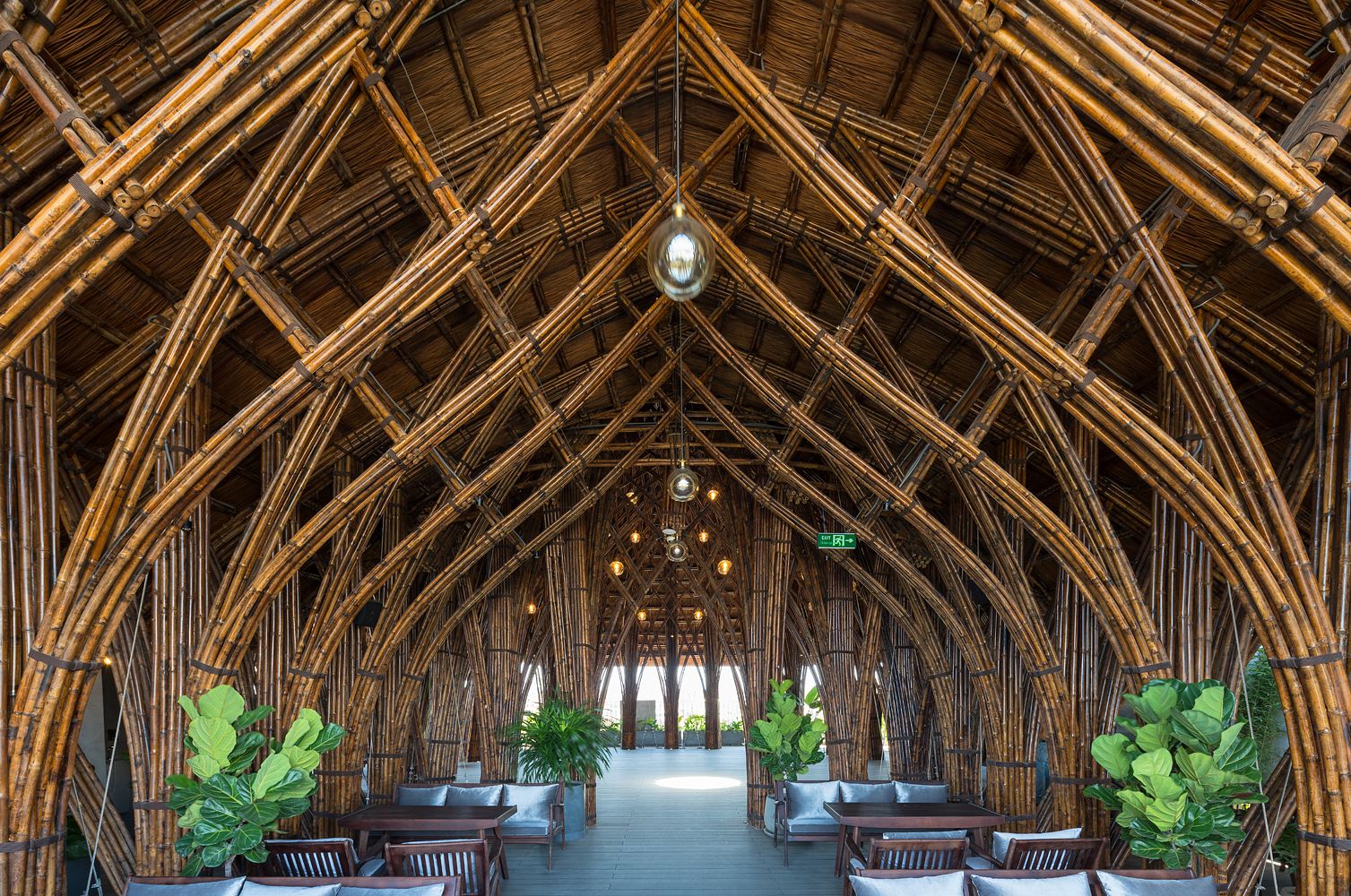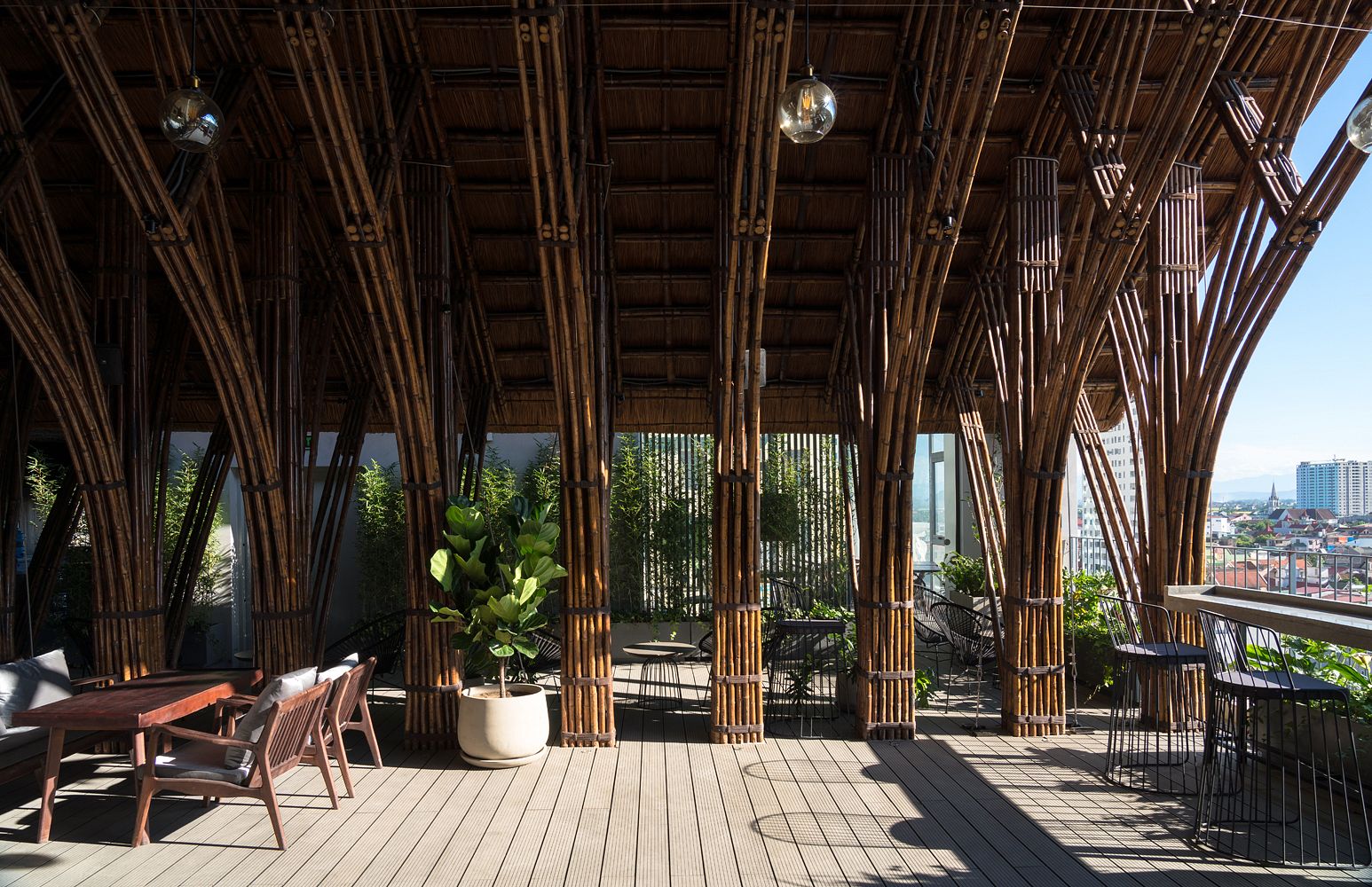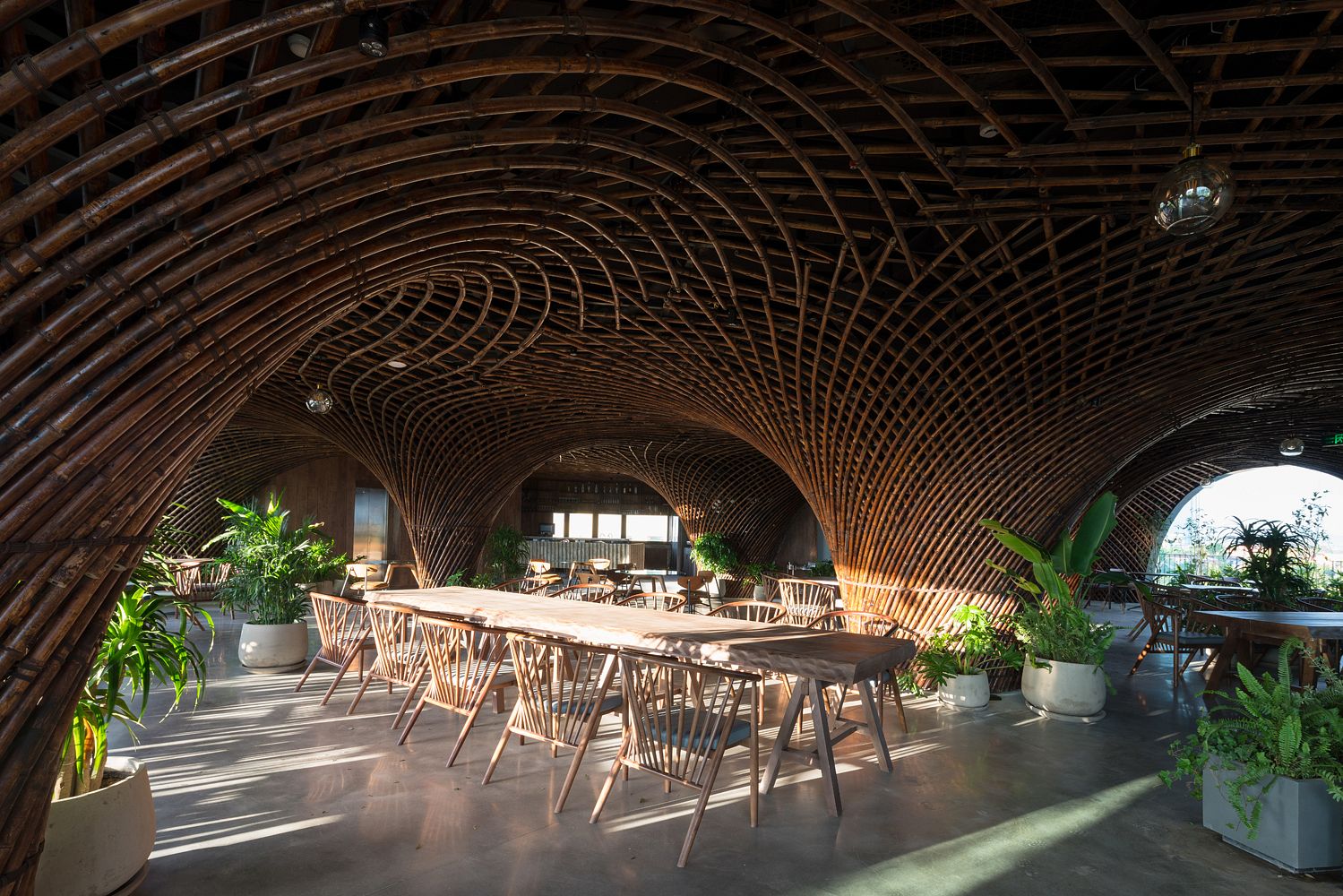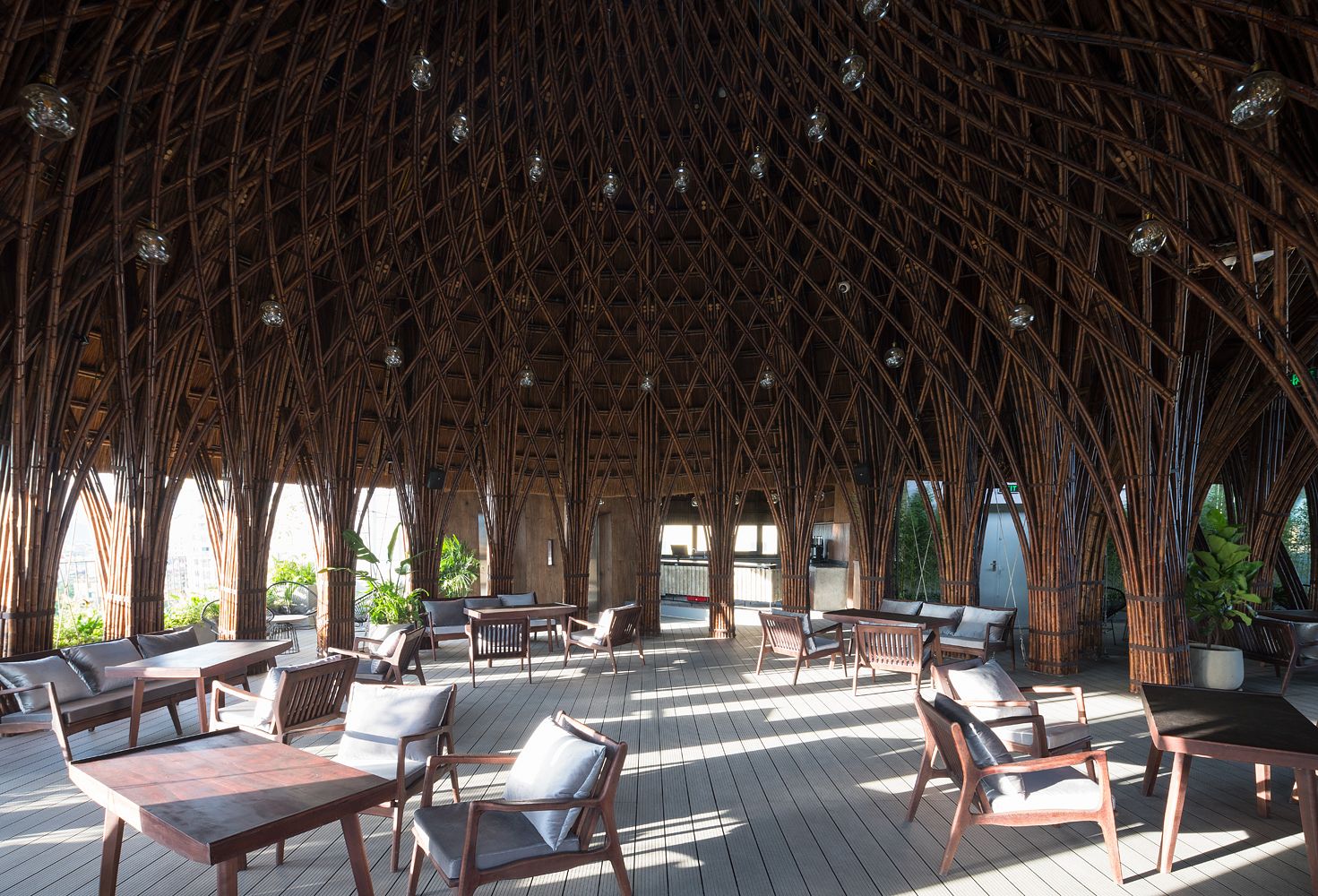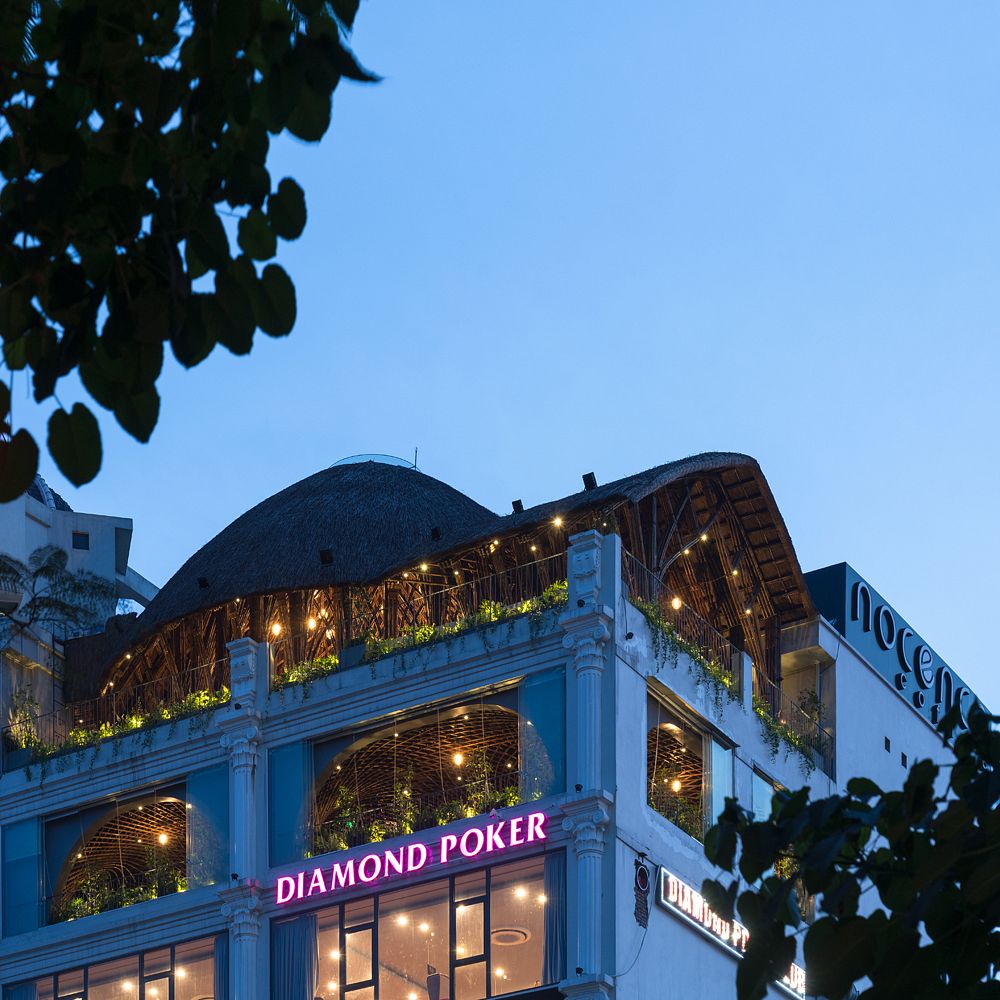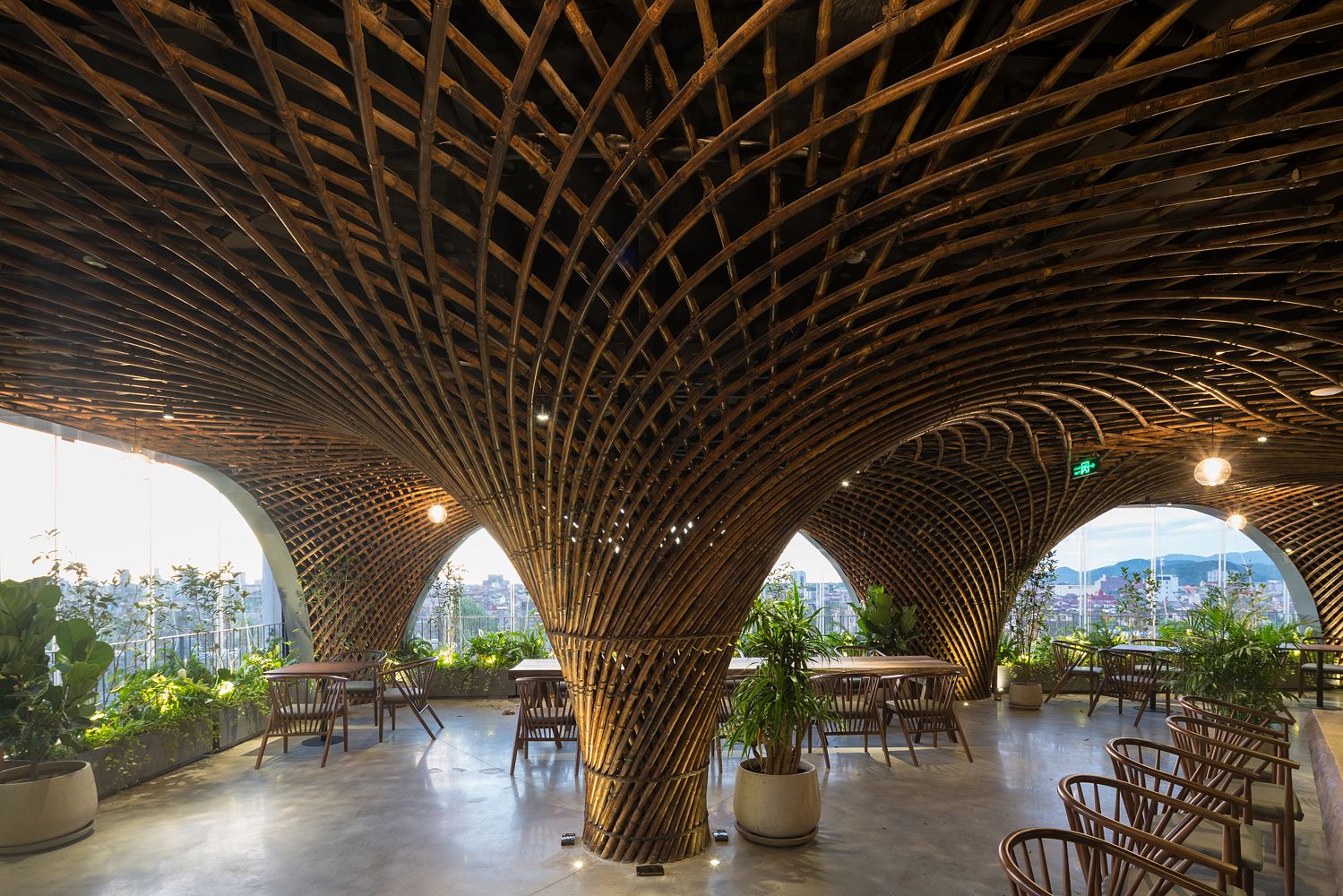 [Photos by Trieu Chien via ArchDaily]
---

Related Articles:
---