Saigon is well-accustomed to change. Having once been part of the ancient Cham empire, ruled by the Nguyen Lords and occupied by the French, Saigon is a city with a rich, compelling history. These varied experiences have helped shape and define the city's heritage. But in an era of development and globalization, many believe Saigon's heritage is under threat.
No one can deny that Saigon has changed dramatically in recent decades. Rapid urban development throughout the city has left some areas unrecognizable compared with just a few years ago. Skyscrapers such as Landmark 81 and the Bitexco Financial Tower, all completed within the last decade, dominate the skyline and exemplify Saigon's emergence as a modern metropolis.
But amidst the change, semblances of Saigon's past continue to endure. Some historic colonial structures built by the French remain untouched by the chaotic sprawl, and many of the Kapok trees planted by the Khmer people in antiquity can be seen at the Cay Mai Temple and surrounding areas to this day.
If there is one steadfast feature in modern times, it is that Saigon is a mecca of motorbikes. Estimates suggest that 8.5 million bikes busy the streets, correlating to well over half the city's entire human population. Among the hoards of Honda Blades and replica Vespa scooters that weave through traffic with remarkable ease, Grab drivers have a dominant presence. The green jacket-clad figures transport thousands of people around the city each day.
Grab drivers spend hours navigating tangled roads and narrow alleyways. Many know Saigon intimately, being as familiar with the city as they are with a close family friend. As a result, they have gained invaluable insight into its rapidly changing face, and the challenges that the city encounters.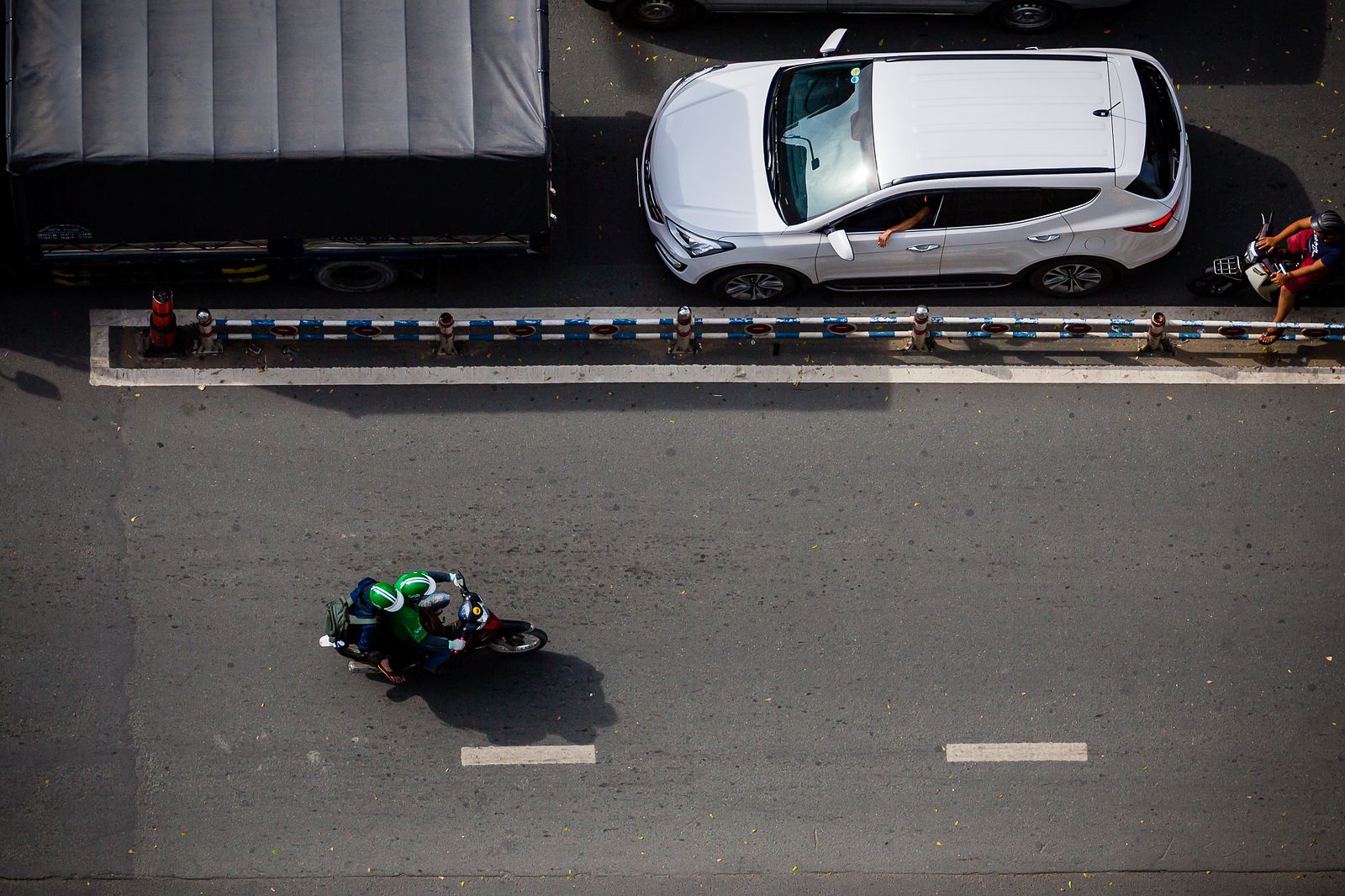 Grab drivers weren't always such a familiar sight. Before the emergence of the ride-hailing app, a common means of transportation was the xe ôm. Their general disappearance at the hands of ride-hailing apps embodies Saigon's changes. Chi Cuong, a young Grab driver and Saigon native, suggests that Grab's low customer costs and general convenience have led to its market dominance. "Grab is the winner with everyone on their phones," he tells Saigoneer. "It's quick and easy to book a ride."
But while Grab is one of the most popular ways to get around, xe ôm drivers haven't been put completely out of business. "Some people still use xe ôm as a way of supporting [old drivers] because they were unique before," Cuong said.
Nonetheless, it is Saigon's unique character that many drivers feel is disappearing at an alarming rate. More than a third of the historic buildings that epitomize the city have been destroyed over the past 20 years. With the arrival of many international companies, Dat Nguyen* said that Saigon is losing its heritage and becoming a place that could be mistaken for any other large city in Asia. He has observed an increase in global businesses taking over spaces where family businesses once stood for generations.
"Many international brands have arrived here," Nguyen says in Vietnamese. "English stores are replacing the Vietnamese ones."
The same driver, who has been living and working in Saigon for over 10 years, believes that while the city is developing, its infrastructure is being neglected: "The speed of development is fast, but the improvement to infrastructure is just too slow."
He also believes that there isn't enough focus on delivering essential services for local residents: "There remains a lack of basic things like trash bins. Even when I do see a bin, I'm not sure if I am allowed to use it, or if it is the private property of some business."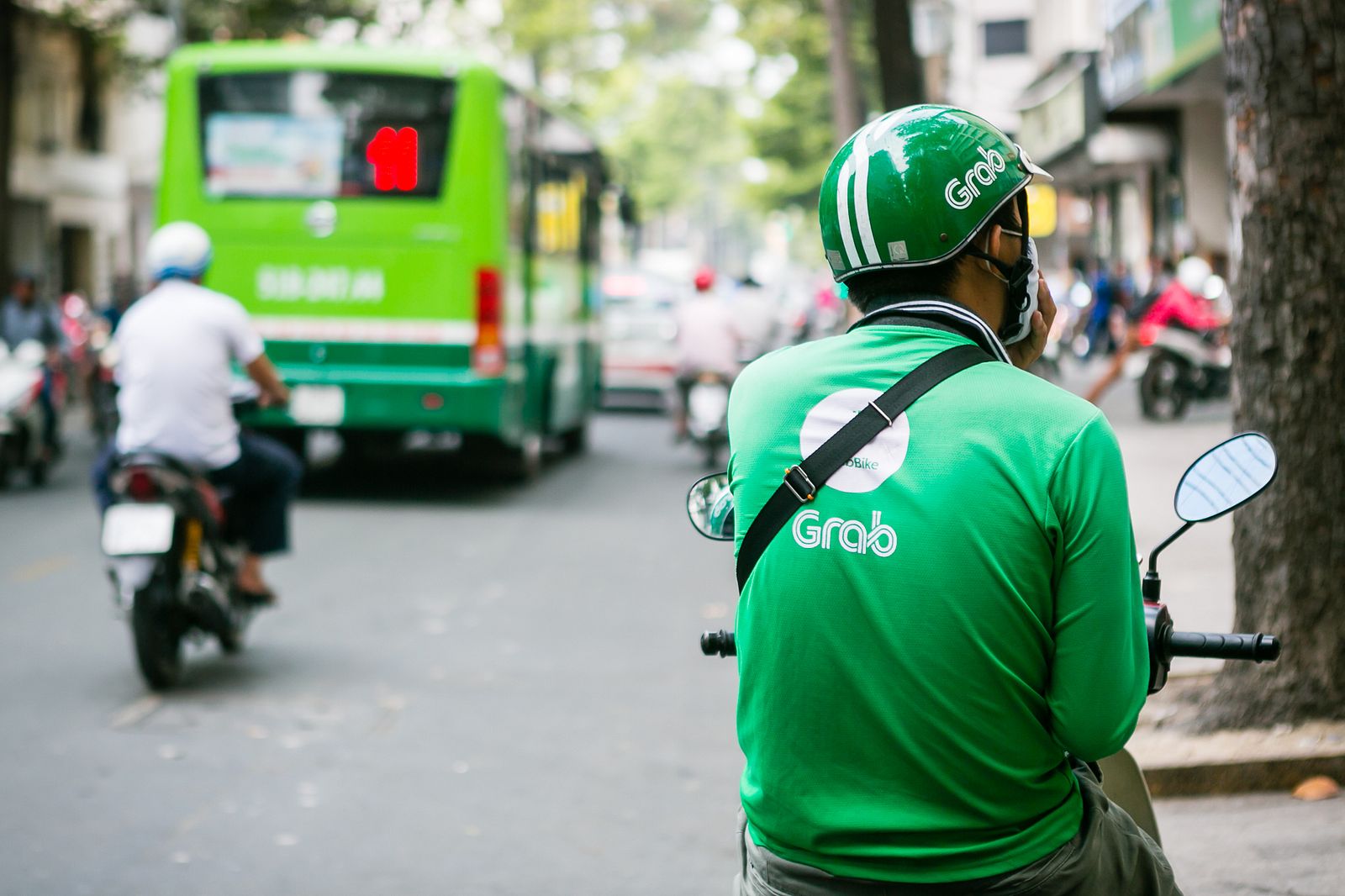 Although not the capital of Vietnam, Saigon is the country's biggest and most economically important city. It contains 8.34% of the nation's population, yet accounts for 20.2% of its GDP. In purely economic terms, Saigon continues to progress at remarkable rates. In 2008, the GDP of the city was estimated at US$2,800 per capita. By the end of 2016, its GDP per capita had reached US$5,200.
But as more wealth has flooded into the city, Van, who has driven for Grab for four years and works all over the city, believes that this has been highly concentrated. He has witnessed the gap between the rich and the poor increase and wishes Saigon could return to the way it was when he grew up when "Saigon was homely, peaceful and wonderful."
Alongside the economy, Saigon has also witnessed massive population growth driven by rural-urban migration. "More and more people from the countryside and rural areas are working in Saigon," Nguyen said. "But because of their livelihood and finances, most of them can't return to where they were born."
Environmental issues, particularly air pollution, are a primary concern among Grab drivers. According to Cuong, "Saigon has lost fresh air" due to there being "more buildings and increasing amounts of vehicles on the road."
Yet no matter how much change takes place, the friendly and genial nature of Saigoneers remains. These drivers encounter hundreds of people per day, and the impression they have of Saigon's residents is glowing. "People remain friendly. It's easy to talk to strangers," Cuong shared. "The solution for an accident on the street is sometimes just a smile and a nod."
Of course, it would be unjust to suggest that the city's metamorphosis hasn't featured some improvements. Many recognize that change has occurred and view the transformation positively.
"The city has definitely changed beyond recognition. Skyscrapers didn't even exist in Saigon until the mid-90s and there's been an increase of them. They're getting higher and the design is getting more modern and sleek. I'm personally a fan of skyscrapers, so it doesn't bother me," said Andy, a lifelong Saigon resident.
Vietnam entered the World Trade Organization in 2007, and has maintained annual average economic growth of 6.29% since 2007.
Tran Vuong* shared his thoughts in a Grab driver Facebook group: "It may not be perfect with the pollution, the traffic, and the not-so-decent infrastructure, but the quality of life is getting better, especially when compared to the '80s."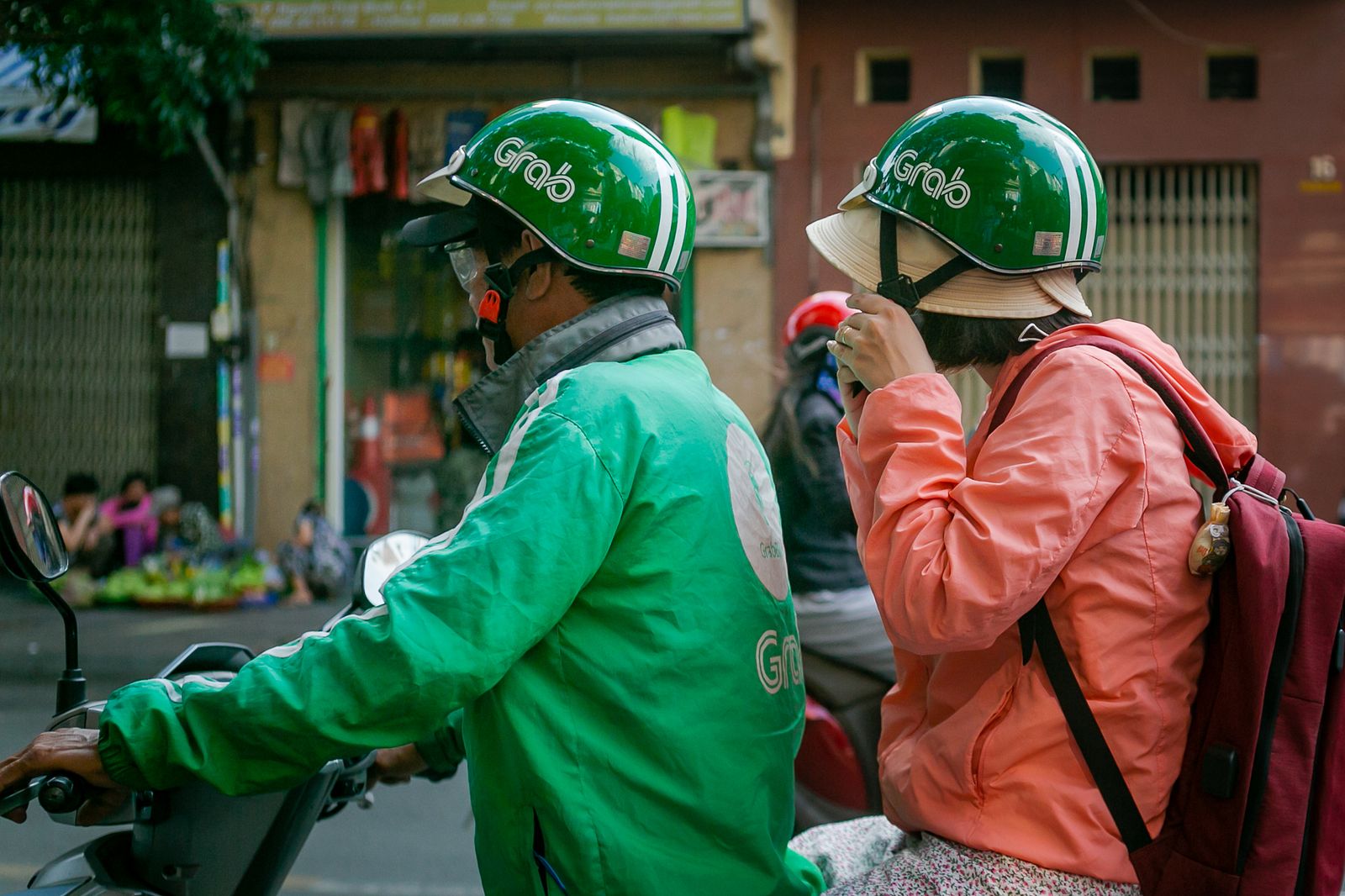 Alongside the influx of high-rise structures, steps have been taken to improve the natural environment closer to the ground. Many canals that were previously neglected, for example, have undergone vast improvements.
A driver named Danh* said: "Thi Nghe Canal and many smaller streams were terrifying places 10 or 15 years ago. Nowadays it is filled with trees, small parks and the water is much better, even some fish can live in it now."
Saigon is its own ecosystem. It is constantly changing and evolving. In many ways, it is vastly different from the past, while staunchly remaining the same as it has always been. The buildings and architecture can change, but fundamentally it is the people who define the city. Thang and Thuong, two students who work for Grab part-time, were stoic in their analysis. When discussing the change, they said: "Saigon is changing, but as we get older, we change with it."
*The names of these individuals were changed at their request.
Special thanks to Khanh Vy for translating and assisting with interviews.
---

Related Articles:
---