Saigon is spoiled with cafes. In addition to the street stalls hawking cheap phin coffee, international chains and charming mom-and-pop shops, the last decade has seen a proliferation of third-wave venues that meticulously source organic beans to roast in small batches and prepare with a wide assortment of gizmos and gadgets.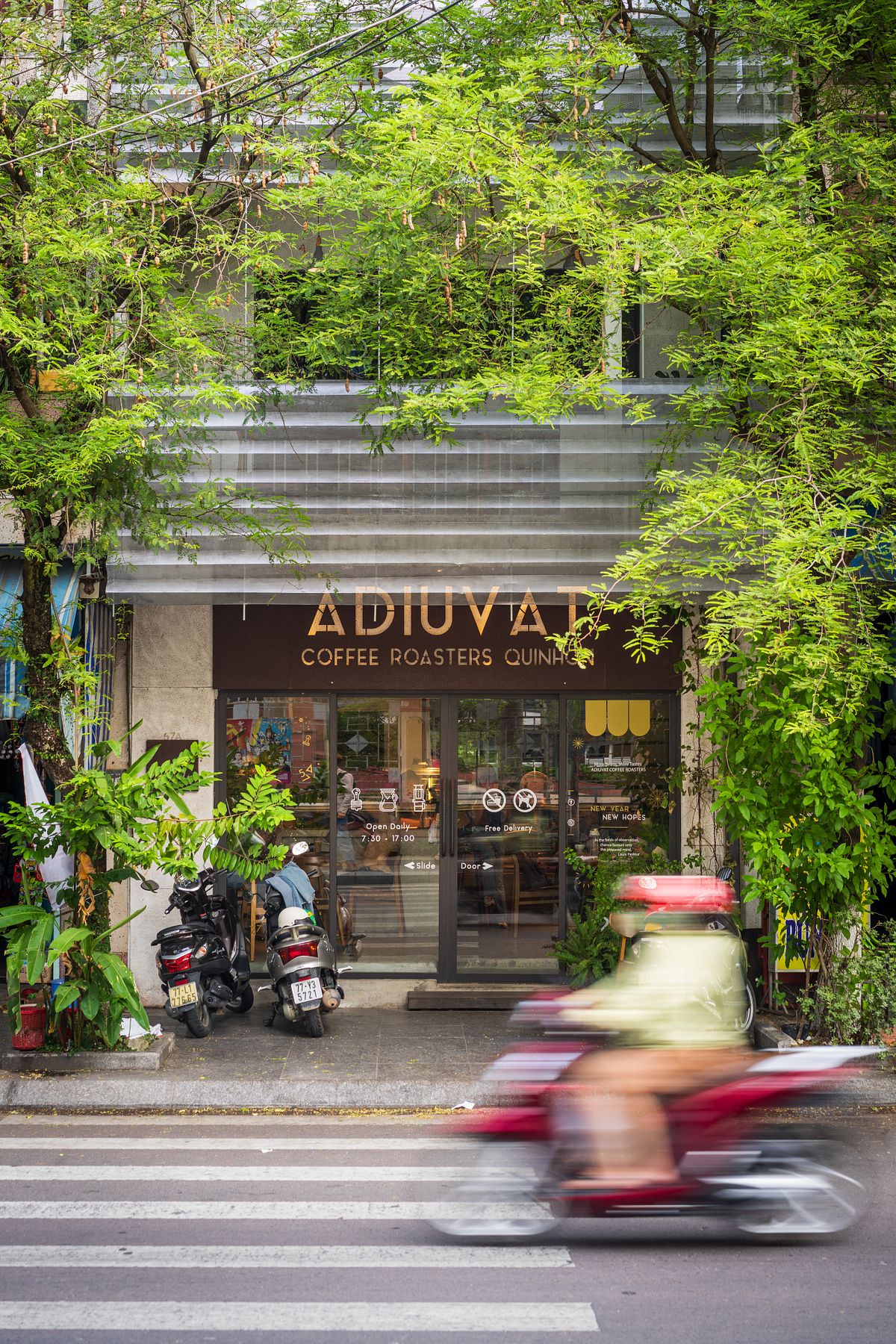 Such cafe variety does not exist in more remote places like Quy Nhơn. In fact, Adiuvat Coffee Roasters may be the coastal cities' lone place for coffee nerds to hang out that prepares their own beans in-house and even makes a cold brew served on nitro. They opened in 2019, long after I moved away in 2016, back when the coffee landscape was dominated by cafes prioritizing everything but the quality of the coffee itself.
The name Adiuvat is in reference to the phrase "Fortes Fortuna Adiuvat" (fortune favors the bold) which you may recognize from John Wick's back tattoo. The phrase's final word is fitting because the shop prefers medium to dark roasts. They explained to Saigoneer that most of the coffee is shipped down from Đắk Lắk and Lâm Đồng, however on a recent visit the barista noted they'd previously featured some grown in Laos as well.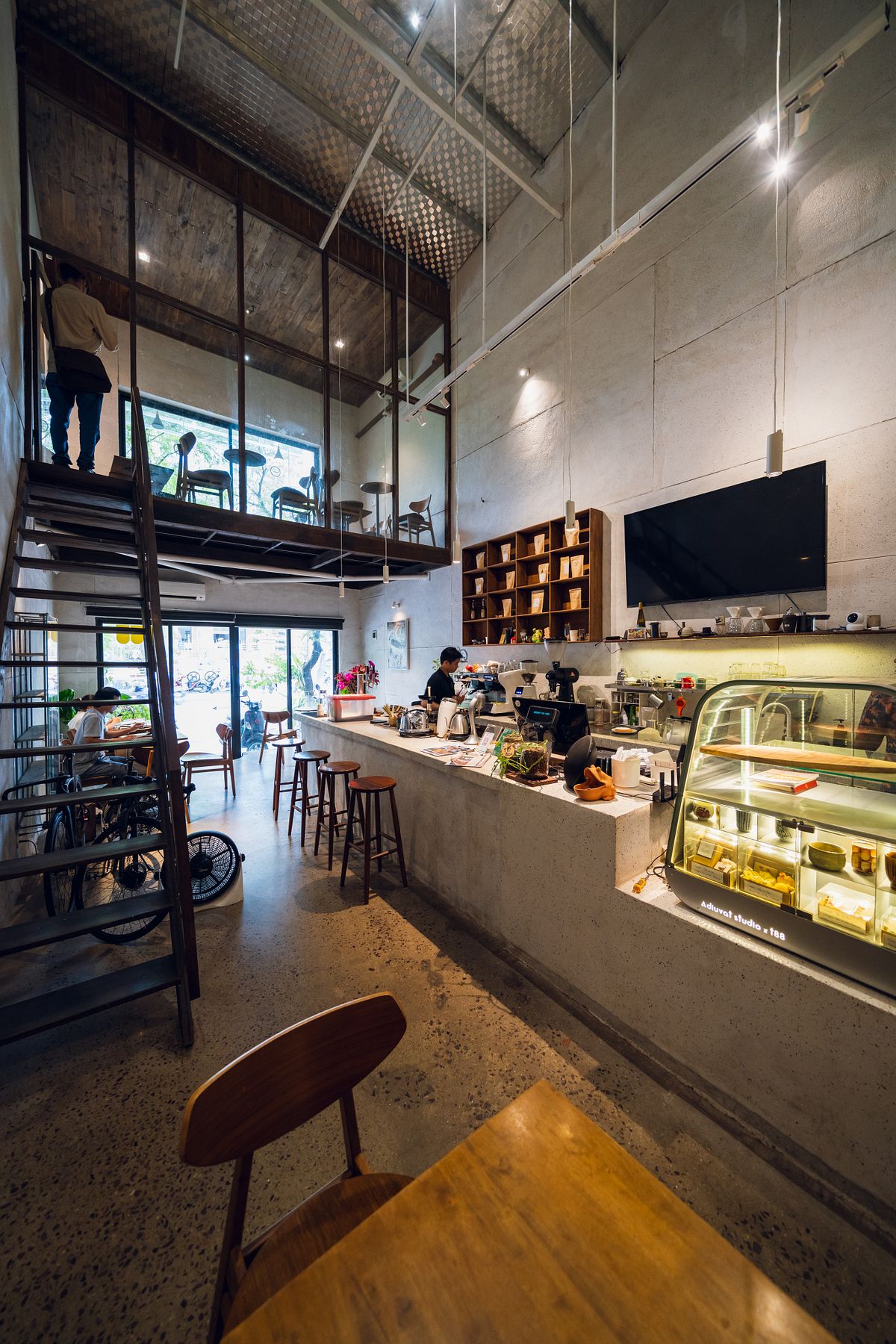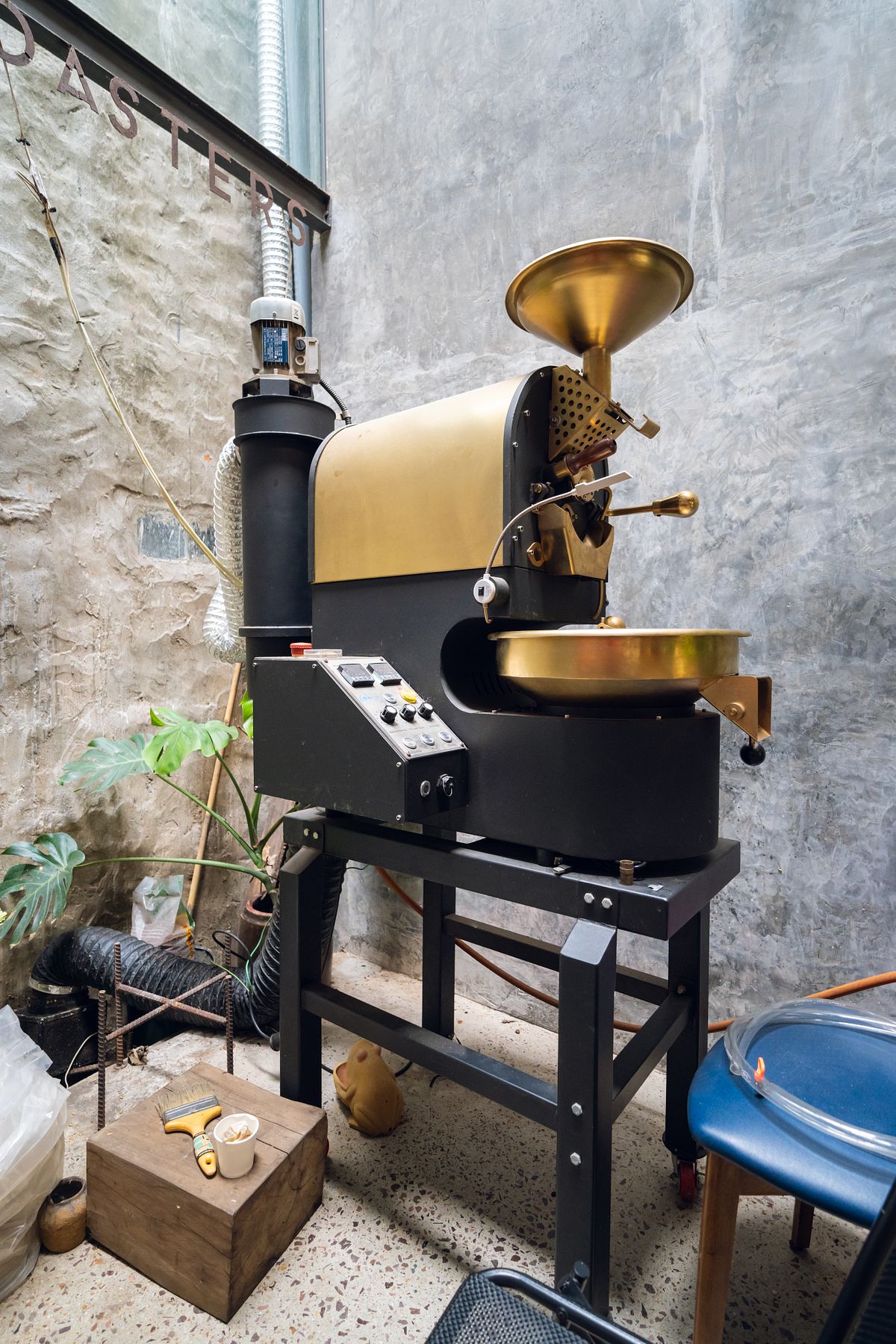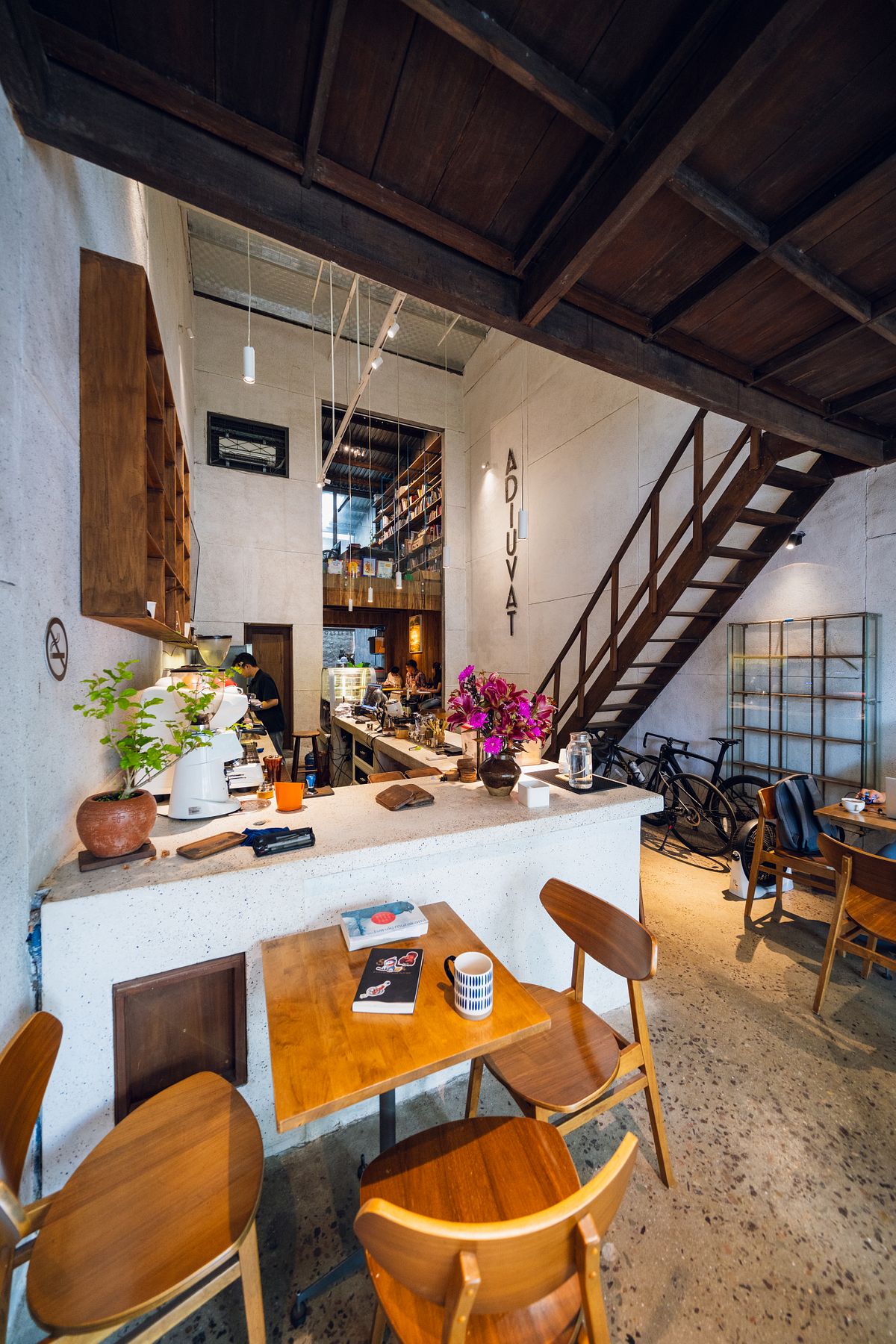 Whenever I return to the city and am invited to coffee by young friends in their early twenties, it's always Adiuvat. They've explained the vibes are just best there. The two-floor minimalist tube house retrofitted by A+H Architects wouldn't stand out in Saigon, yet in Quy Nhơn, where all the coffee shops are more generic or traditional in design, it's a startling deviation. Perhaps the concrete and bare wood aesthetics remind people of the busier metropolises they've lived or traveled in. The shop admits that they are most popular with domestic and international travelers and have some trouble winning over conservative locals.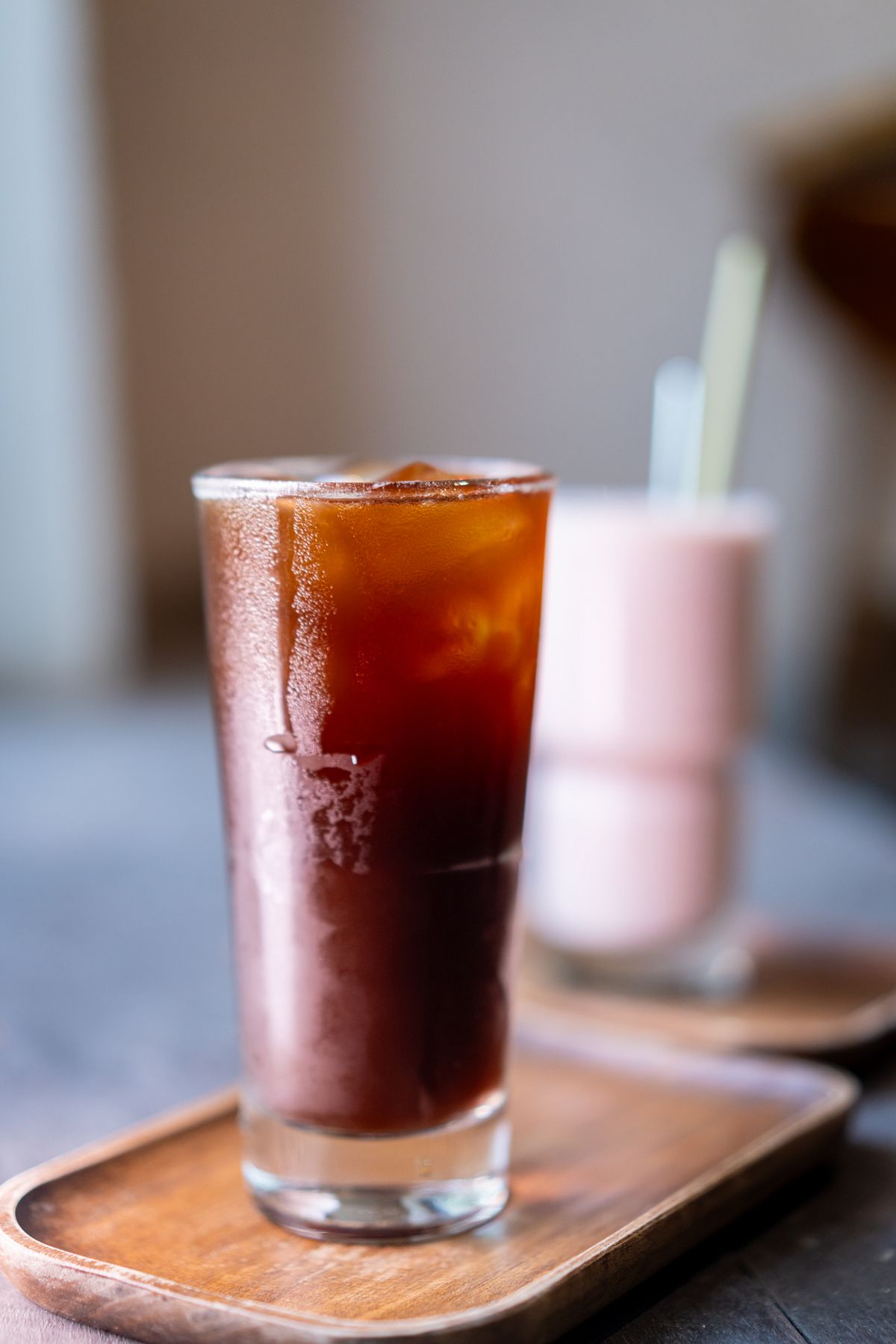 My go-to at Adiuvat is a simple Americano so I can enjoy the full flavor of the roast, uncluttered by milk or sugar. The unique element here is the coffee beans, after all. The drink's buoyant fruit notes are balanced by sweeter chocolate and caramel undertones. For me, a simple cup of arabica represents connoisseur coffee's bright future in Vietnam's smaller cities like Quy Nhơn.
Adiuvat Coffee Roasters
57A Nguyễn Huệ, Lê Lợi Ward, Qui Nhơn City, Bình Định Province