Many variables determine what you want to find on your lunch plate. While you certainly must eat something, the particulars of how long you have free in your schedule, the company you are with, the mood your taste buds are in and where you are located, go a long way in determining what you are looking to eat. Le Méridien Saigon in District 1 has diverse options suitable for indulgent weekend brunches as well as convenient and nourishing weekday lunches thanks to two of their venues: Latest Recipe and BARSON.
With the placid Saigon River sashaying past in the background, Latest Recipe hosts a perfectly relaxed and extravagant brunch every Sunday. Over the years, it has attracted a great reputation for its expansive spread of fresh seafood grilled to order along with decadent desserts and cuisine-spanning specialties that highlight the chef's talents and passions.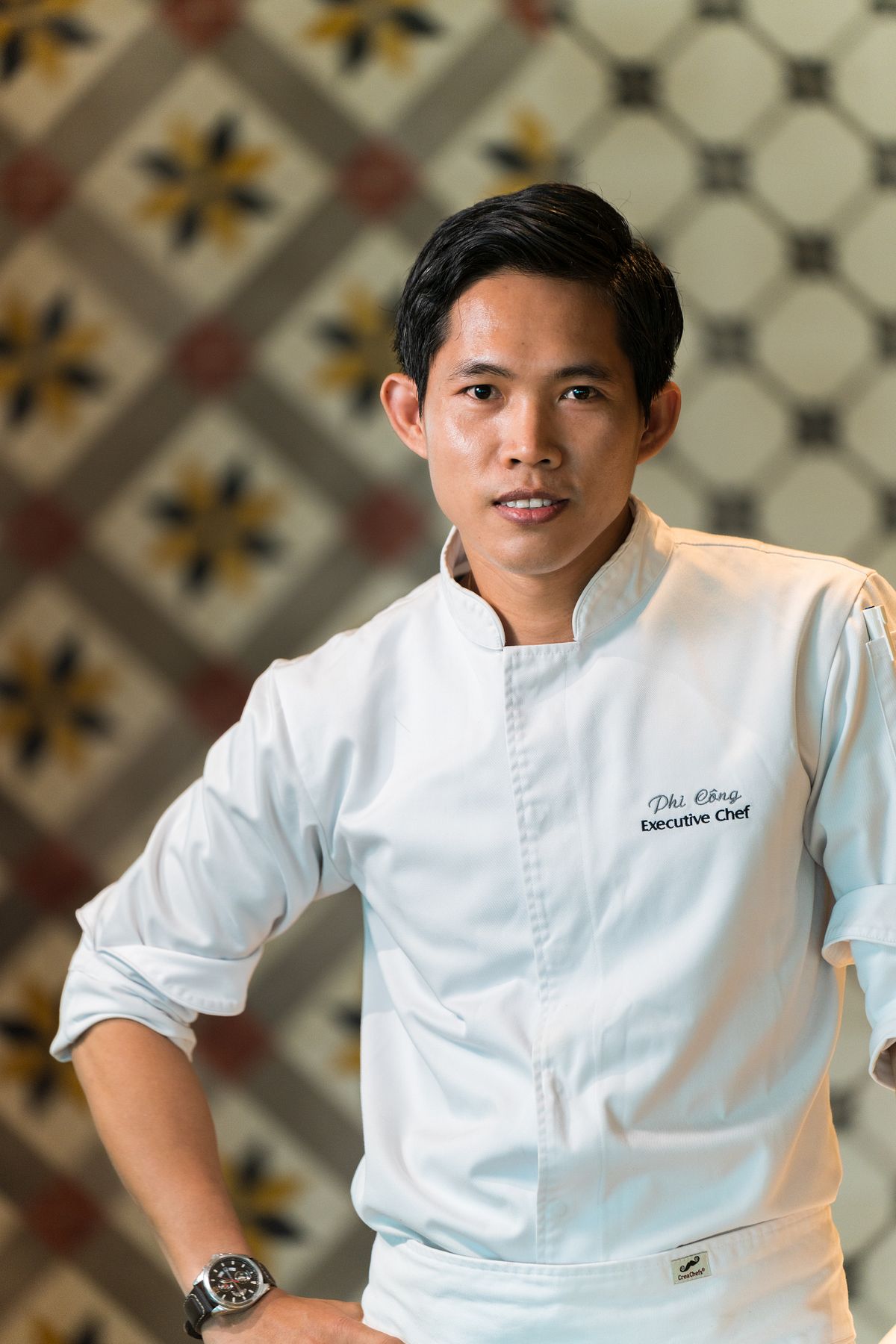 But even the most time-honored traditions are sometimes in need of something new, so Latest Recipe recently added an a la carte menu to their Sunday Brunch. Included at no additional cost, its six dishes showcase creative preparations and upscale ingredients. Beautifully presented, the fusion dishes elevate an already special meal, whether it's a visitor's first trip or fiftieth.
Executive Chef Phi Công invited the Saigoneer team into the kitchen to show us the magic behind some of the a la carte dishes. The morning's first surprise came after reading fresh tuna spaghetti on the new menu. We had expected delicious pieces of fresh tuna placed atop handmade pasta, but Công had actually sliced the sushi-grade fish into splendid threads akin to noodles and placed them atop a pistachio, lemon zest, garlic, olive oil and anchovies. The balanced, refreshing dish provided a great introduction to the menu's playful ethos.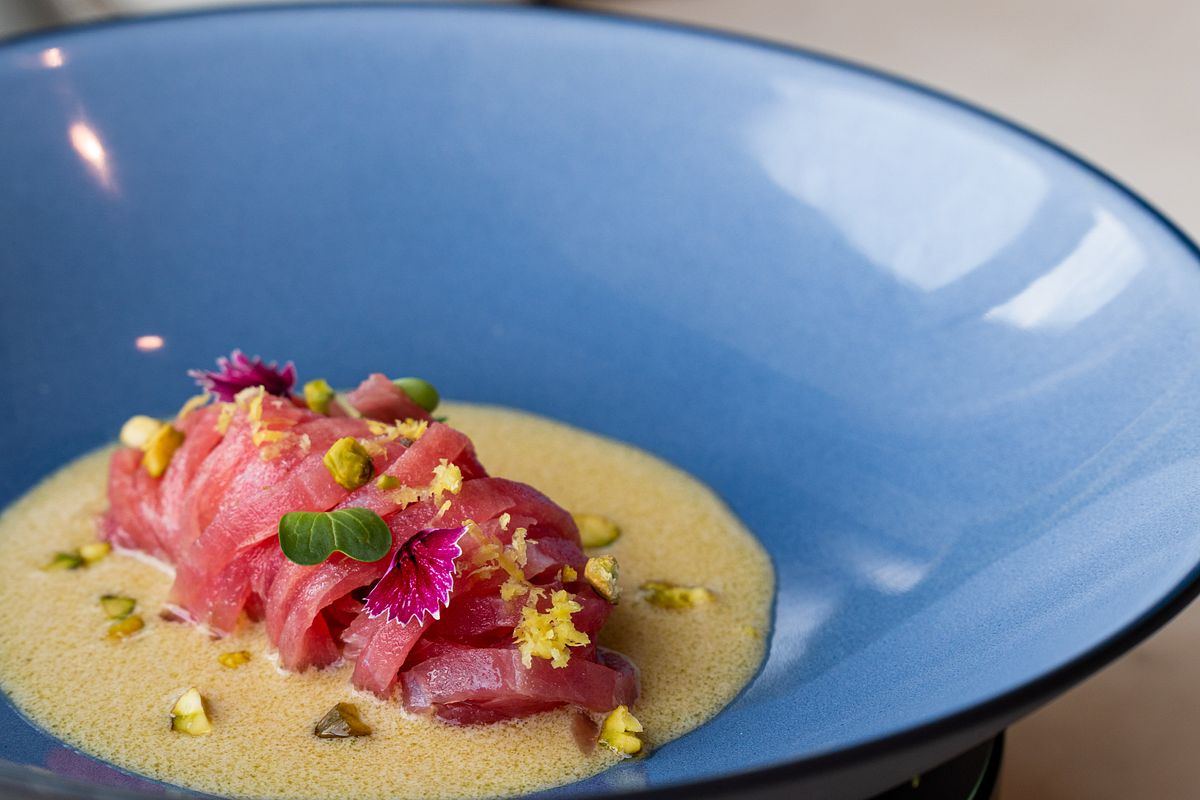 When done well, fusion food harmonizes the best elements of disparate cuisines and unlocks ingredients' potential. This is the case with the foie gras. The classic French dish enjoys a spectacular crunch thanks to the bed of cơm cháy its rested atop. The merging of a simple snack and luxurious meat are further enhanced by the addition of a creamy parmesan foam accented with pickled garlic and tamarind fish sauce. Serving as a standout dish that exemplifies the new a la carte menu's personality, the item alone should warrant a trip to the buffet.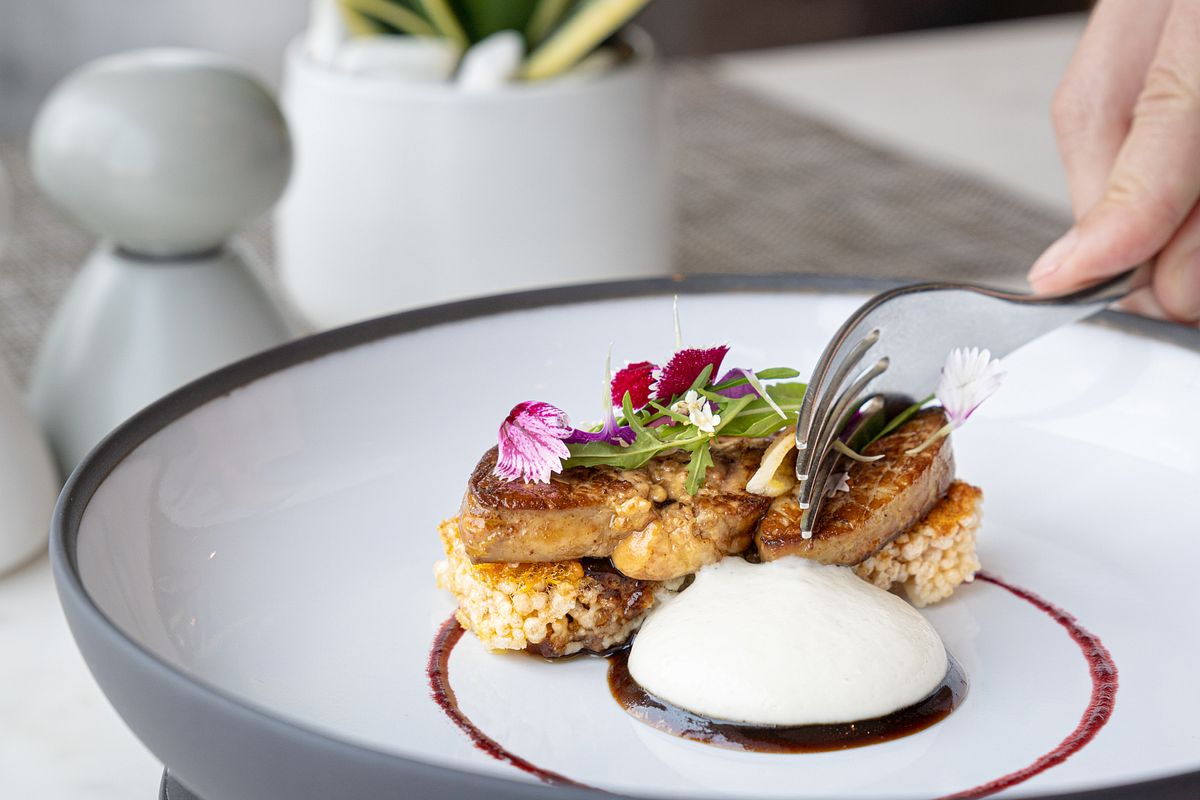 Latest Recipe is known for its seafood with lobster being a consistent favorite, so it was bound to appear on the new a la carte menu. Perfectly grilled, the plump meat is placed on a vibrant bed of tropical mango and avocado that adds a soft sweetness and colorful aesthetic befitting the buffet's upbeat vibes. Meanwhile, the roasted cod with crispy seaweed, artichoke puree and black truffle reveals how the chefs are able to add a few ingenious twists to premium seafood to impress an audience with already high expectations.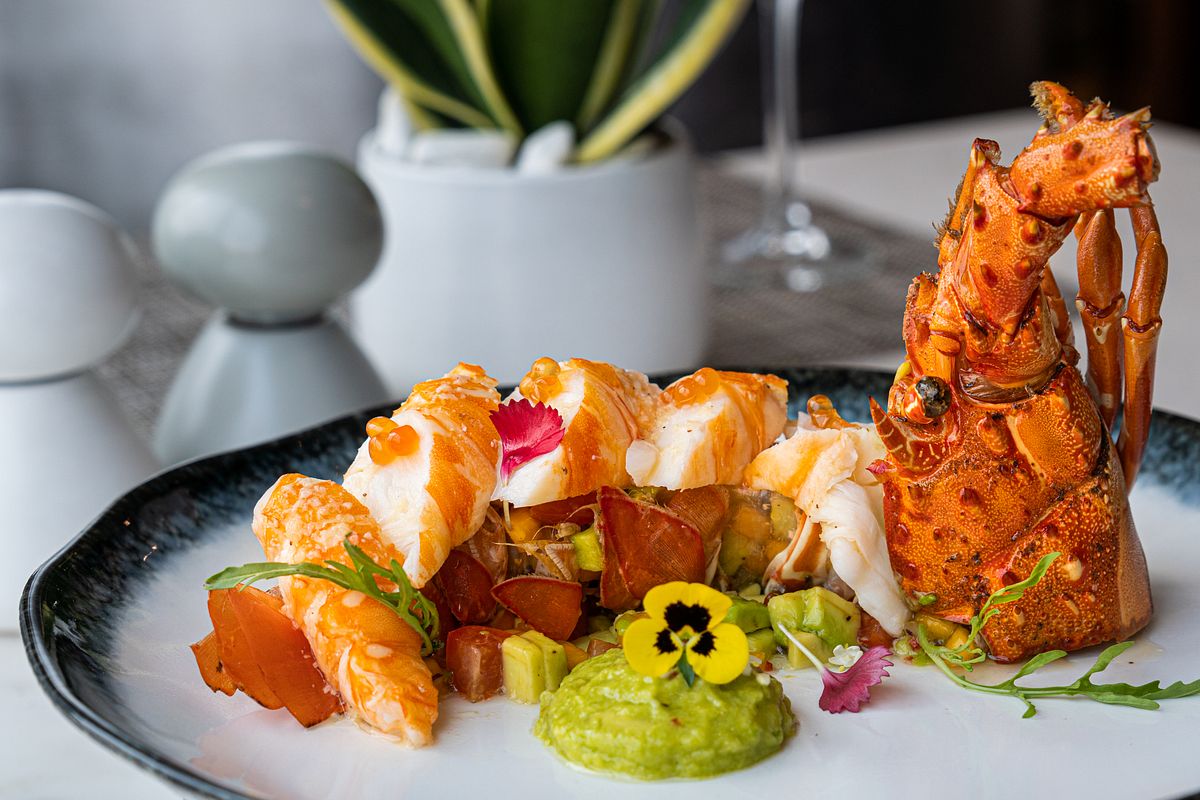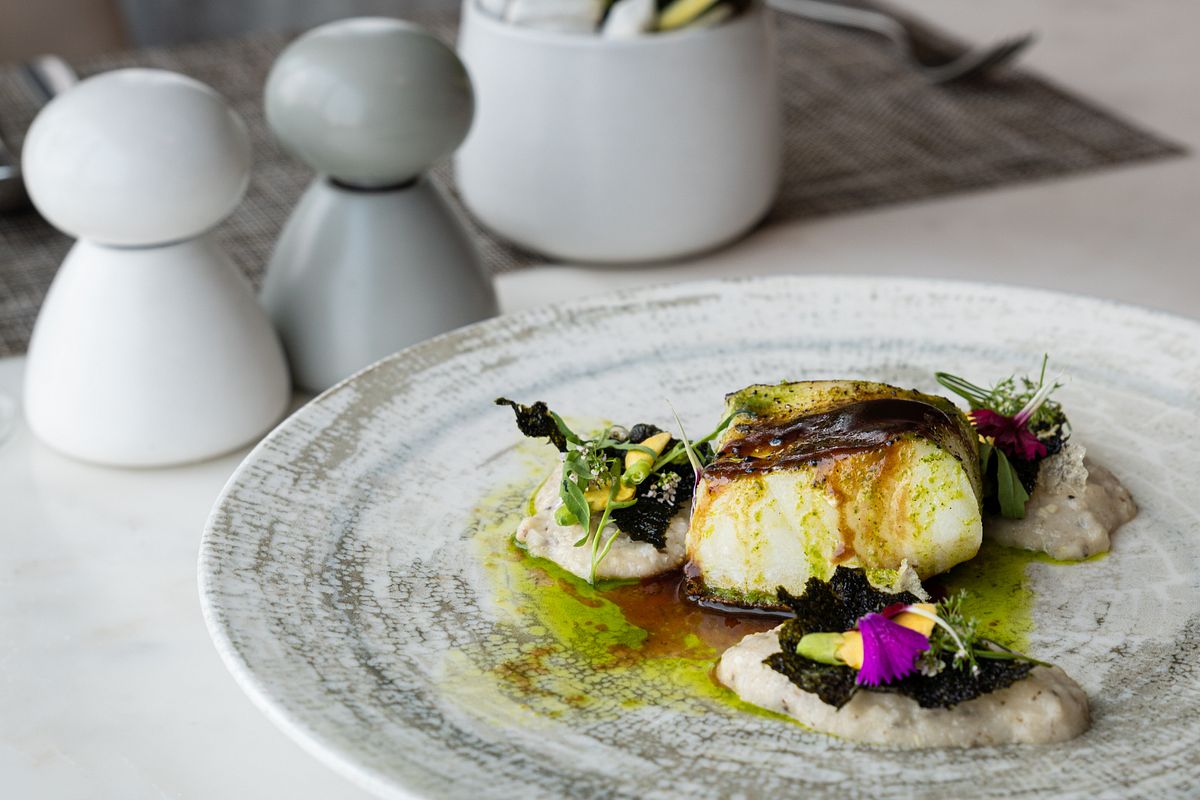 Veal sweetbread with wagyu beef and crispy sticky rice with crab meat round out the rest of the a la carte menu. Truthfully, if the buffet consisted of nothing but the selection of six dishes, it would be more than worth a special Sunday morning. But added gratis to an already stellar selection of seafood, roasted meats, prepared specialties and desserts, they are perfect for savoring with friends and loved ones on a laid-back Sunday while celebrating or simply seeking a special day.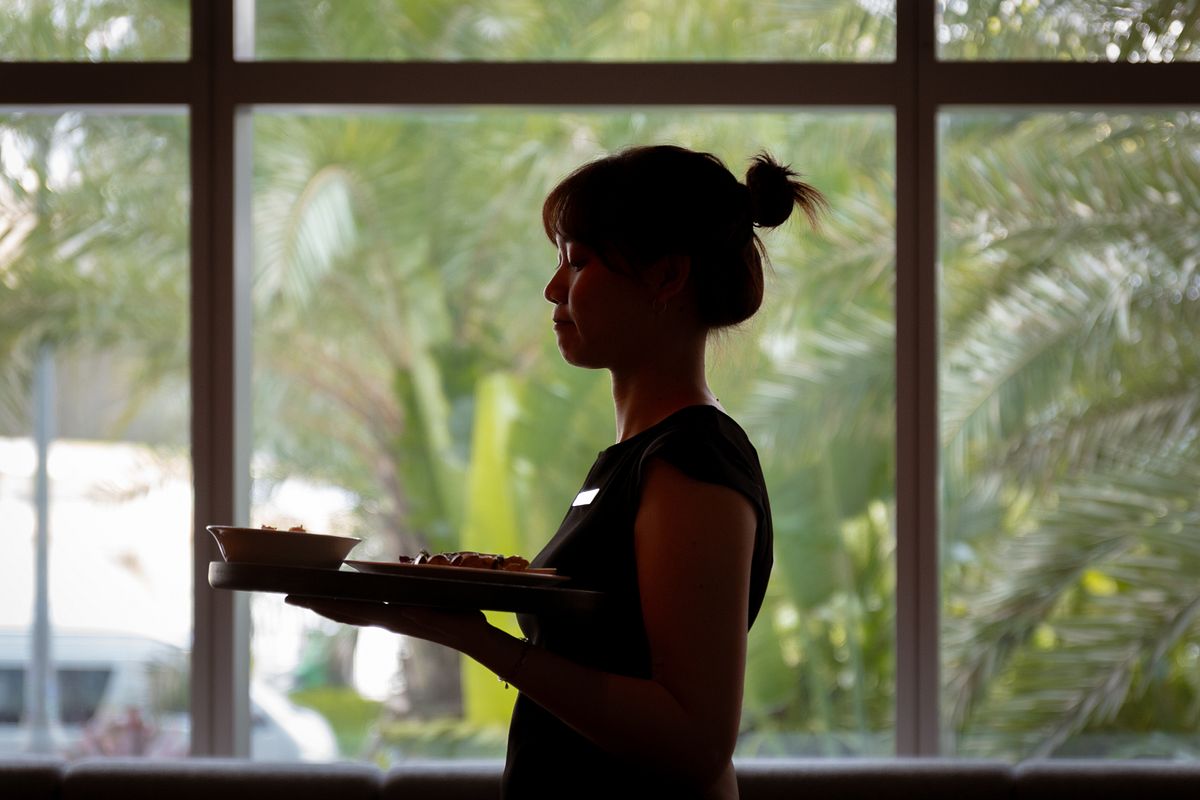 But when you cannot enjoy a three-hour Sunday brunch, you should still be able to find a balanced, delicious and reasonably-priced meal that fuels you through a busy workday. Such is the logic behind the set lunch menu at BARSON, the new chic bar that brings fine dining to a setting typically reserved for snack foods. Each weekday guests can choose from a selection of two starters, two mains and two desserts as well as a full vegetarian menu that include familiar Vietnamese dishes as well as some more creative items.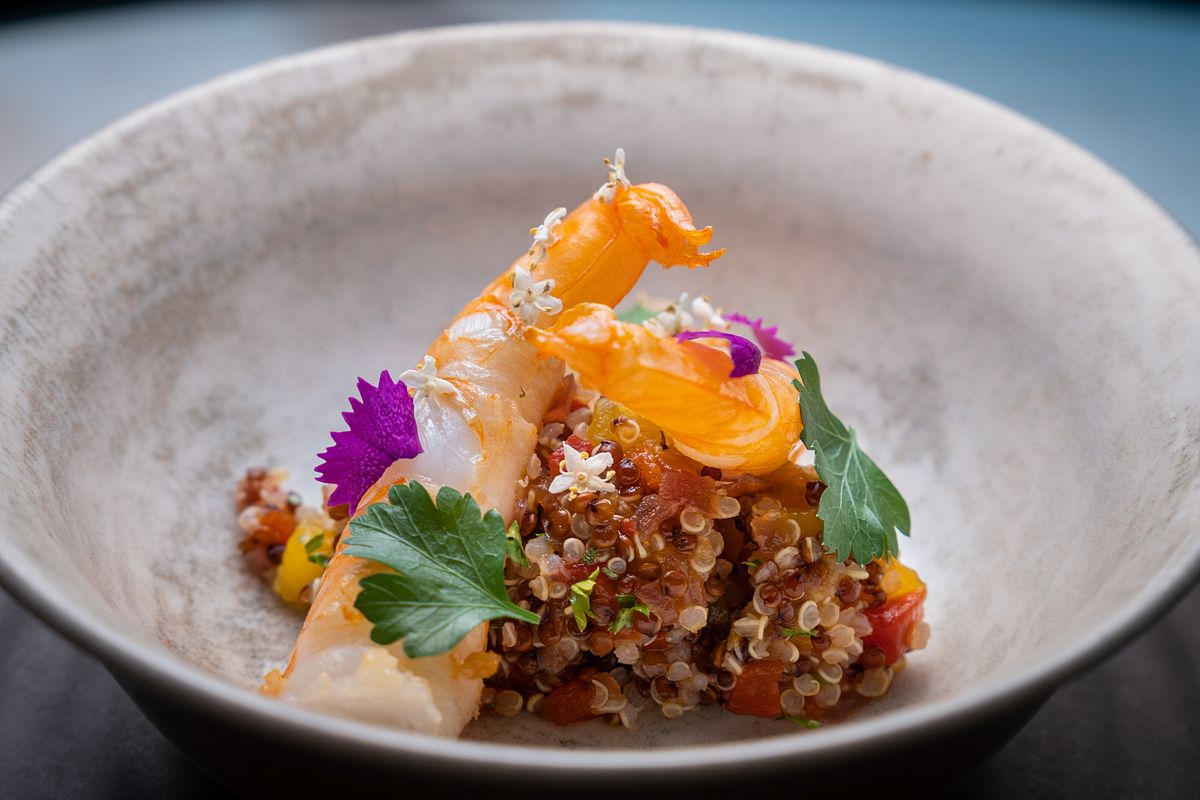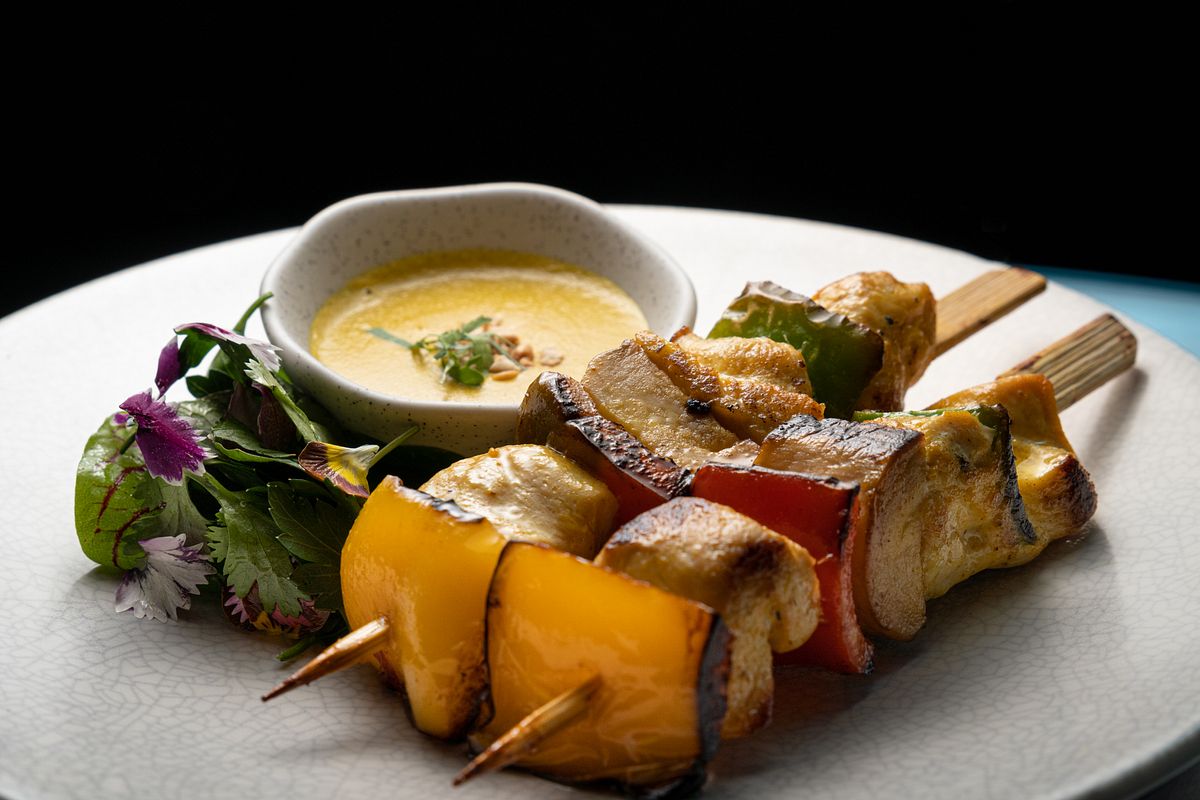 When Saigoneer visited, the two mains were caramelized fish with pickled vegetables and crispy pork with potato salad, snow peas and a caramel pork sauce. Since its introduction, the former has proven popular with guests looking for a classic rendition of a dish that reminds them of home cooking, while the later has appealed to adventurous diners. After more than eight hours of marinating in stock and then refrigerated, the thick cuts of pork hoc are deep-fried. Cutting into them releases a glorious spool of steam, the sweet aroma hinting at the rich meat awaiting. The salty, succulent meat is offset by the crisp, cool vegetables. Meanwhile, the fish was perfectly cooked to give it a crisp outer layer and soft, juicy interior coated with an umami sauce.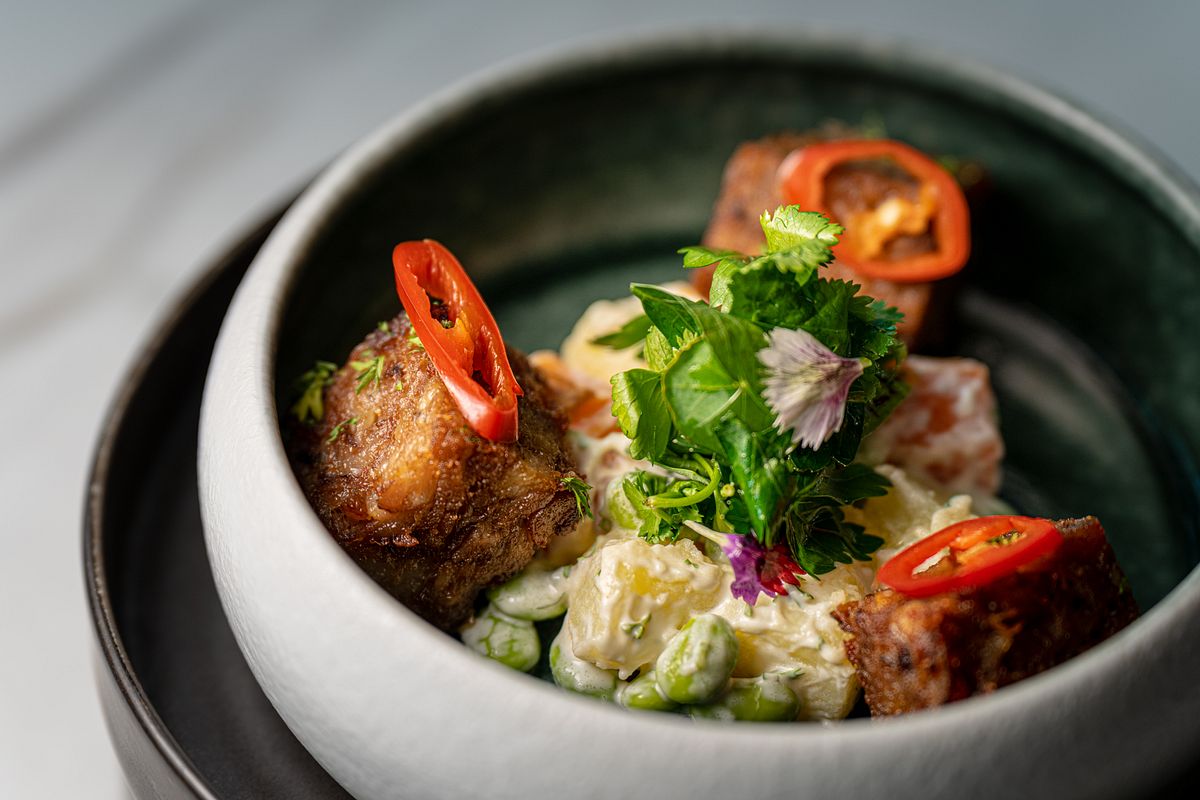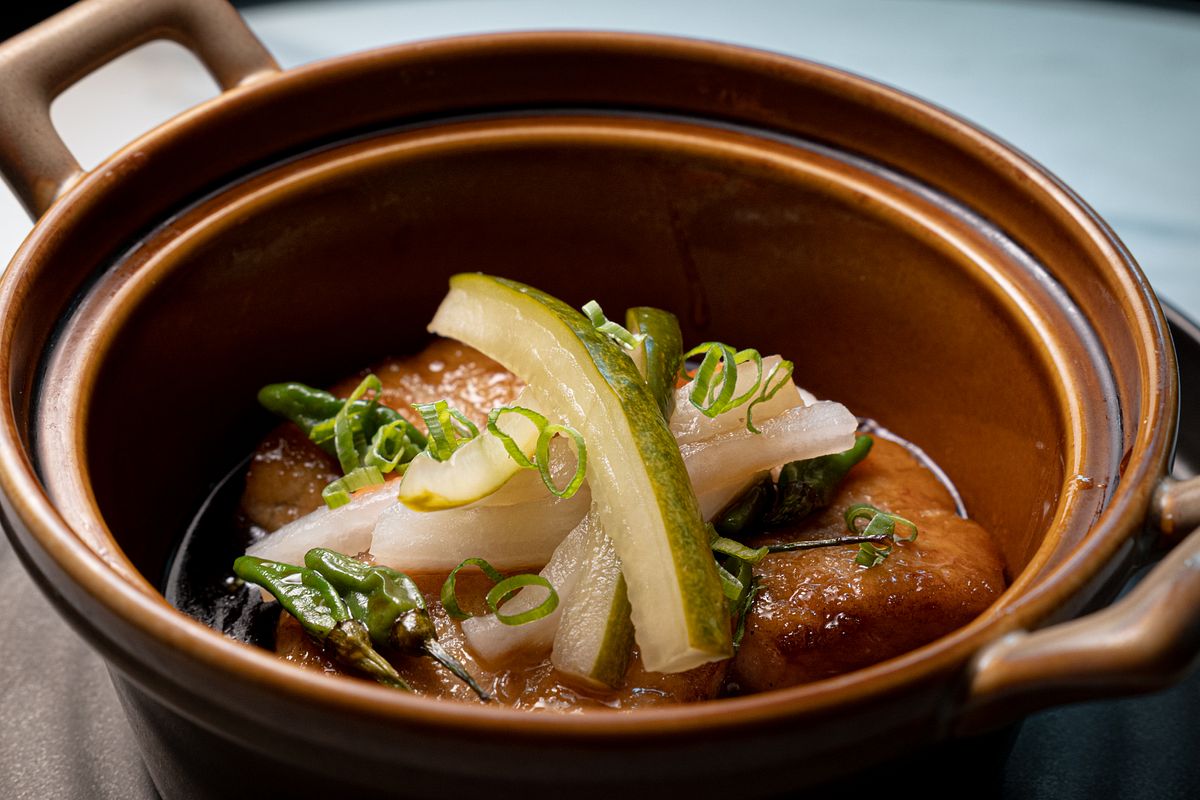 The extremely fresh starters for the set meals contribute a flavorful introduction to the meal and wide range of healthy nutrients without overshadowing the main course to follow or overfilling one's stomach and leading to a midday nap. But for those with a big appetite or a desire to linger in the bar's trendy, tropical atmosphere should definitely opt for the dessert course. The light strawberry jam gives the moist brownie a tart buoyancy while the vanilla ice cream with mixed berry salad is silky smooth and refreshing. Either way, guests are certain to return to their days rejuvenated and refreshed with enough energy to tackle whatever comes next.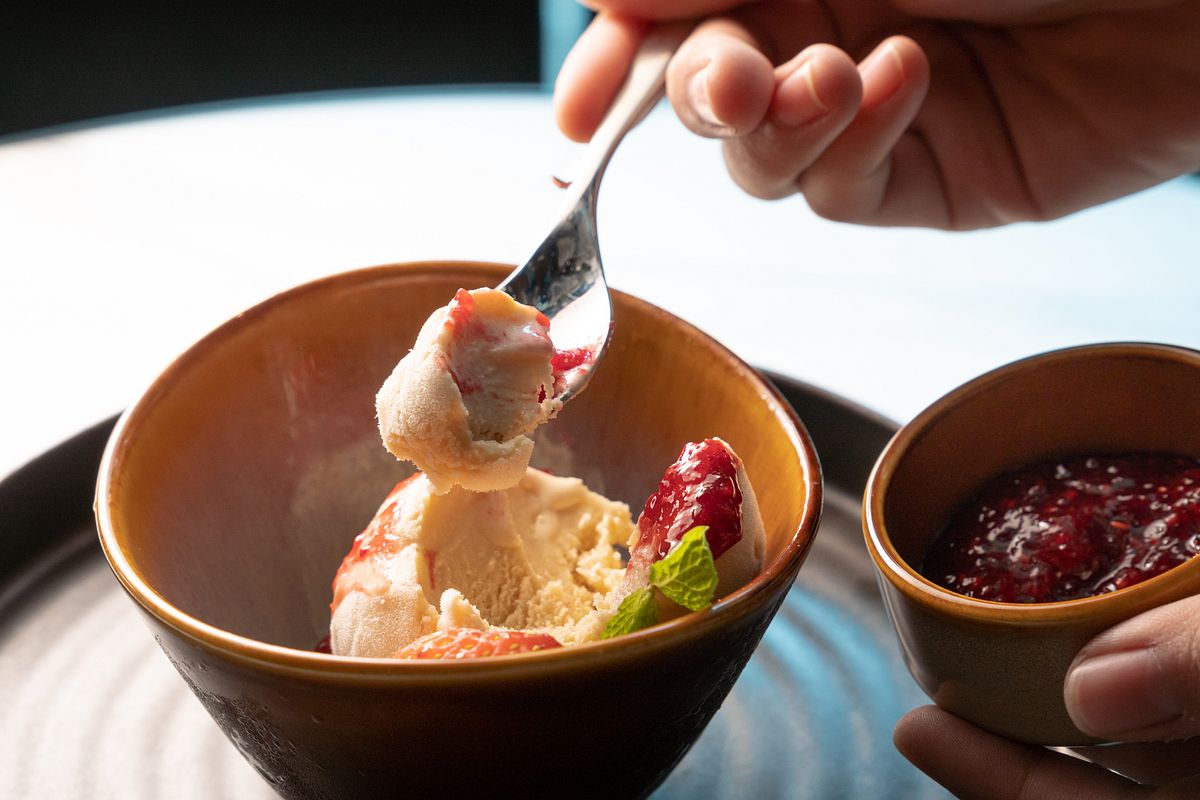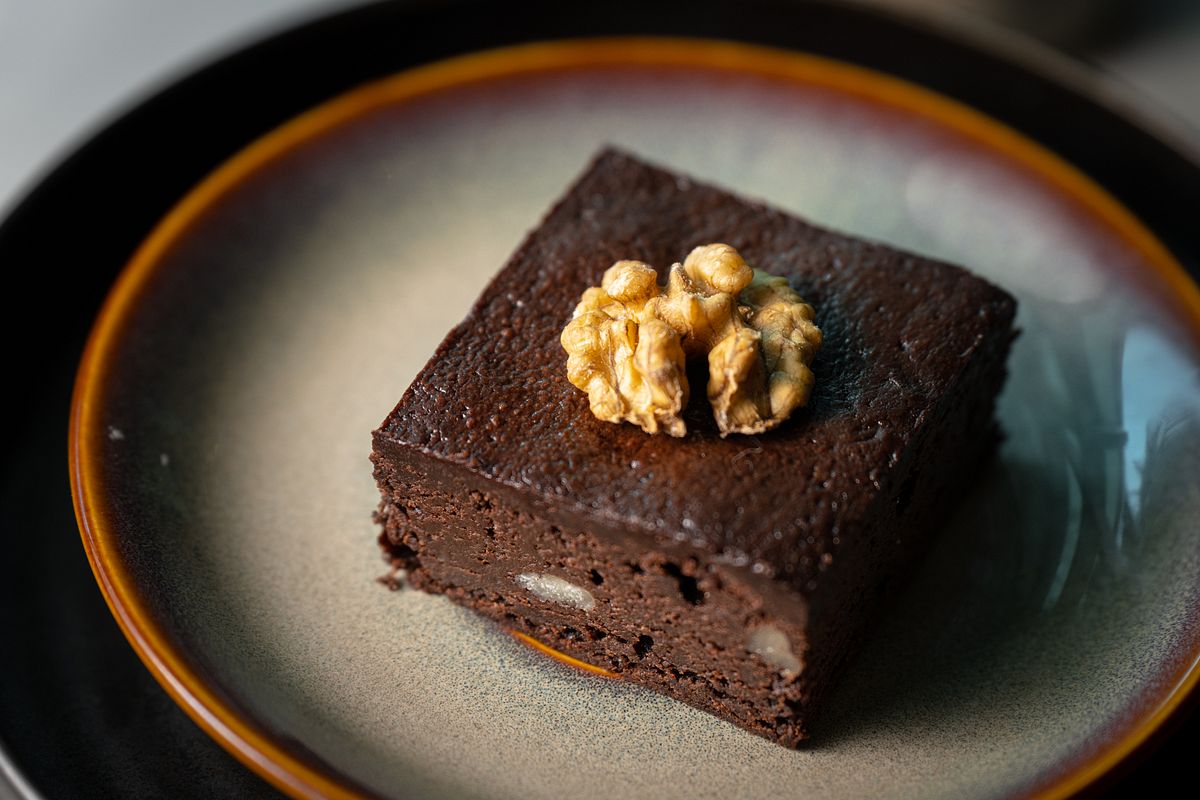 However many lunches one has eaten in their life, the thought of trying something new or different always attracts interest. Le Méridien Saigon accomplishes this for both extravagant Sunday brunches already overflowing with upscale seafood and international specialties as well as weekday lunches mindful of busy schedules. Whether it's at Latest Recipe or BARSON, there is something special waiting.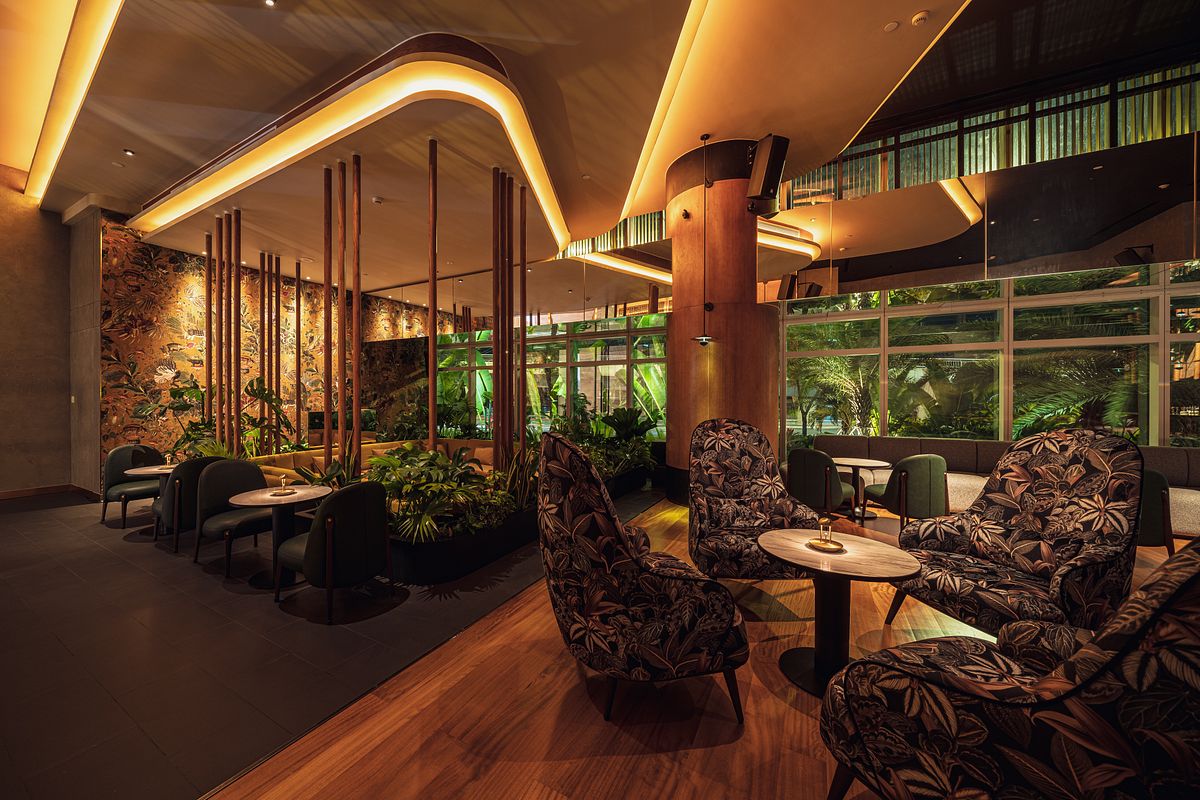 Eat Out with Marriott Bonvoy is back for a food festival so you can savor special dishes across Vietnam until August 31st. As part of the event, Le Méridien Saigon has 2 limited edition offerings — an all-day signature snack board and an effervescent drink (Daily at BARSON) for VND750,000 and a glamorous Brunch Buffet that pairs an eclectic food selection with an inspired atmosphere. Includes free-flow chilled juice, soft drink, tea or coffee (every Sunday from 12:00 – 15:00 at Latest Recipe) for VND1,450,000. Advance reservation is required. Not applicable in conjunction with any other discount, voucher, or promotion.
028 6263 6688
3C Đ. Tôn Đức Thắng, Bến Nghé, Quận 1, Thành phố Hồ Chí Minh