When James Sharman starts talking about the last three weeks, he gets a little wide-eyed. His hands animate each story, hovering above the table. Between sips of coffee, he launches into tales of squid fishing and mountain villages and cooking with middle-aged women in Hoi An. If you didn't know any better, you'd peg the Englishman for just another traveler passing through Southeast Asia.
And yet, for the better part of October, Sharman and his travel companions have embarked on a rather unusual cross-country adventure. Equal parts road trip, cooking seminar and epic grocery run, every step of their journey has been in preparation for tomorrow, when they open a five-day pop-up restaurant in Saigon.
If it all seems a little rushed, that's because Sharman and company, the team behind One Star House Party, are on a schedule. Over 20 months, in 20 countries, the team aims to open 20 pop-up restaurants, each uniquely inspired by the nation in which it is located. After Sharman packs up his knives in Vietnam, the group will travel to Thailand, then Nepal, India, Oman and Kenya, moving around the world in an attempt to absorb the local cuisine and culture of each place and share a few meals along the way.
Ambitious is certainly a word you'd use to describe the project, but Sharman appreciates the adrenaline rush. Rather than succumb to the inevitable decline of a more permanent eatery, the group maintains its momentum by repeatedly moving the party to a new place.
"Because it's like a new restaurant…it has that sense of excitement, that sense of buzz," Sharman tells Saigoneer. "We've managed to live in that honeymoon period everywhere we go."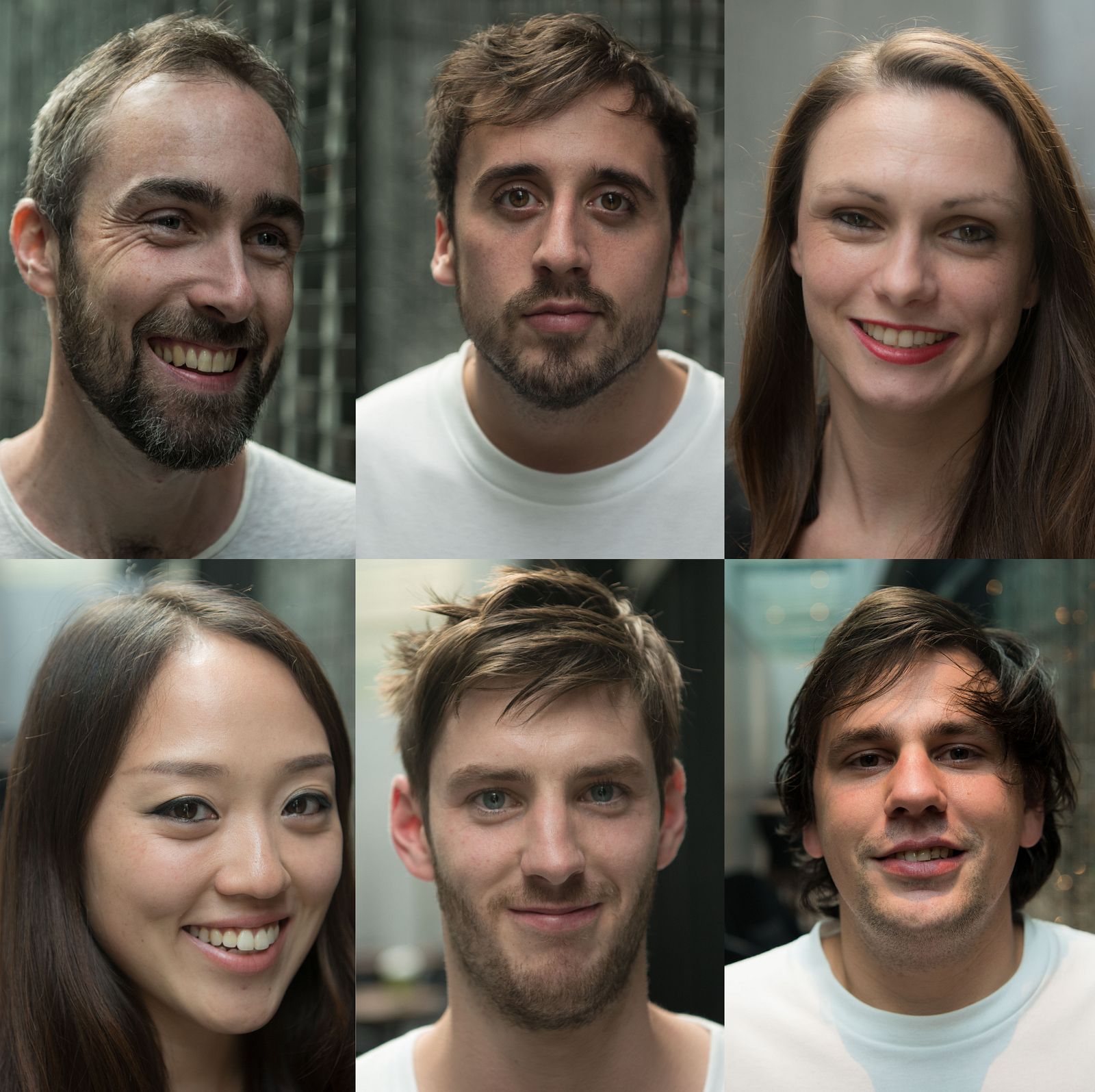 Though One Star House Party only made its official debut last month, Sharman and the others – Kevin and Trisha McCrae, Joseph Lidgerwood, Jack Donohoe and Ginny Kim – have already spent time perfecting the art of the month-long pop-up project.
Their first attempt, in Hong Kong, was a resounding success, but also a learning experience. While working at Denmark's uber-trendy Noma – a haute cuisine restaurant named among the World's 50 Best Restaurants – Sharman, a former Hong Kong resident, recruited his friends to run a pop-up eatery for a few weeks.
"Everyone was living [in the pop-up restaurant venue] because all the money we had was spent on the flights and the ingredients," Sharman explains, launching into another of his stories. Doubling as both a residence and a restaurant, the team managed to live there during the day, serve dinner in the evening and then clean up and go to bed in the same place.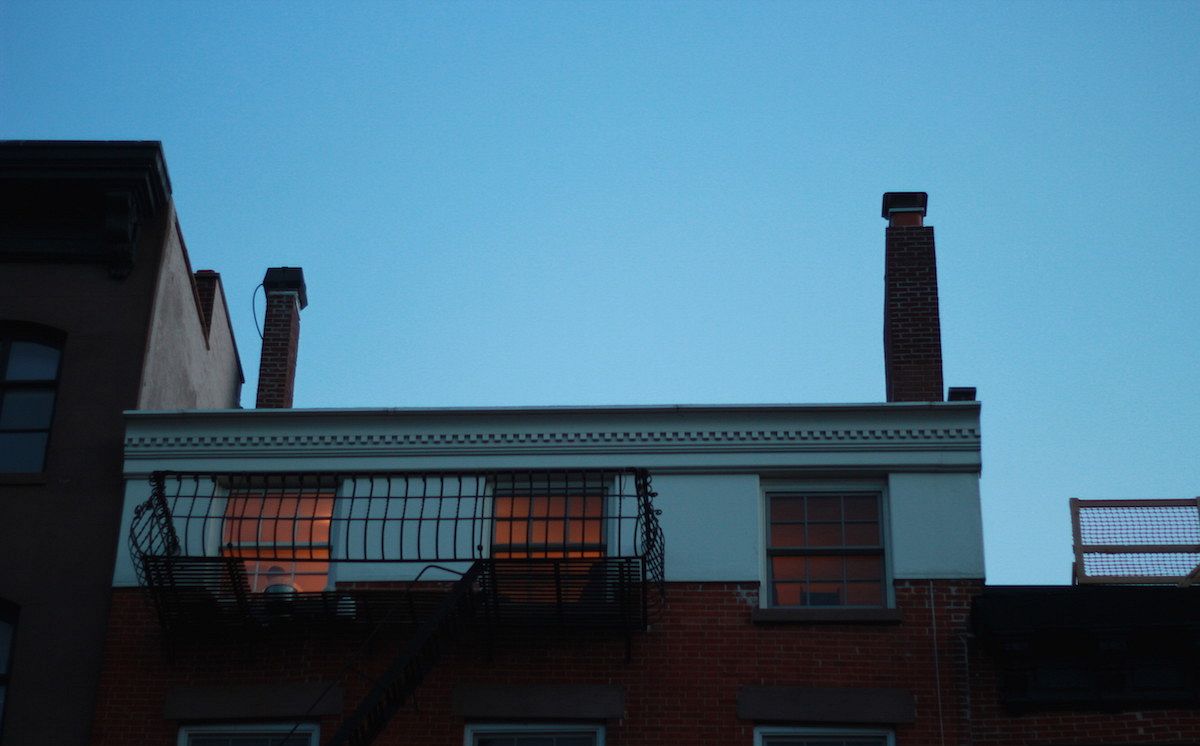 The group initially tried to hide the fact that they were sleeping in the space after all their customers went home. The plan went swimmingly for a few days, until diners began to figure it out.
"People would start to realize that we were living there," he says. "They would ask, and we would, of course, tell them the truth."
As it turned out, this revelation helped the pop-up rather than hurt it.
"It just stripped away everything you would expect of people to behave in a restaurant," Sharman says. "People started to feel like they were eating in our home."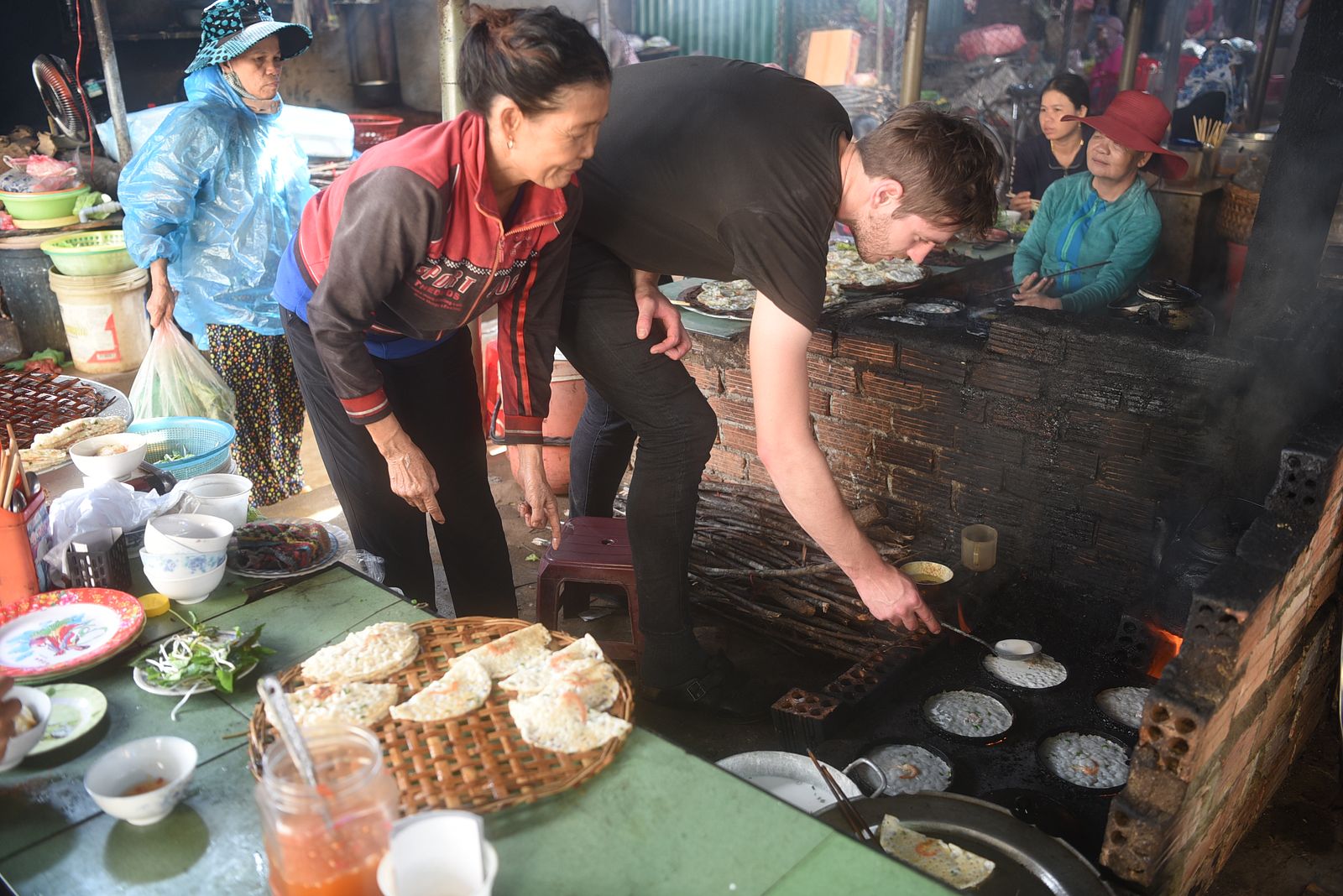 And thus, One Star House Party was born. With a nod to Michelin's world-famous stars – not to mention the group's culinary expertise – and a laid-back, house party ambiance, Sharman and company took their show on the road.
"We kind of got addicted to it," he says with a smile. Next was New York and then San Francisco, followed by South Korea. Everywhere the group traveled, menus and venues were tailored to their experiences en route to these destinations, each pop-up serving as another reflection on the group's global travels.
Now, at the end of a three-week journey from Sapa to Saigon, Sharman and crew are currently immersed in "hardware mode", as he calls it; not only does the six-person team create customized menus for each location, they also dabble in some light carpentry to create the space. As a result, Sharman has picked up a handful of oddly specific skills along the way, such as the ability to construct 24 portable bamboo tables that make it in just below the weight limit of most commercial airlines.
"We literally live on the bread line," he explains. "It's extremely, extremely challenging financially, so being able to build [furniture], it really sets you free. Otherwise, what you have to work with is what everybody else has to work with."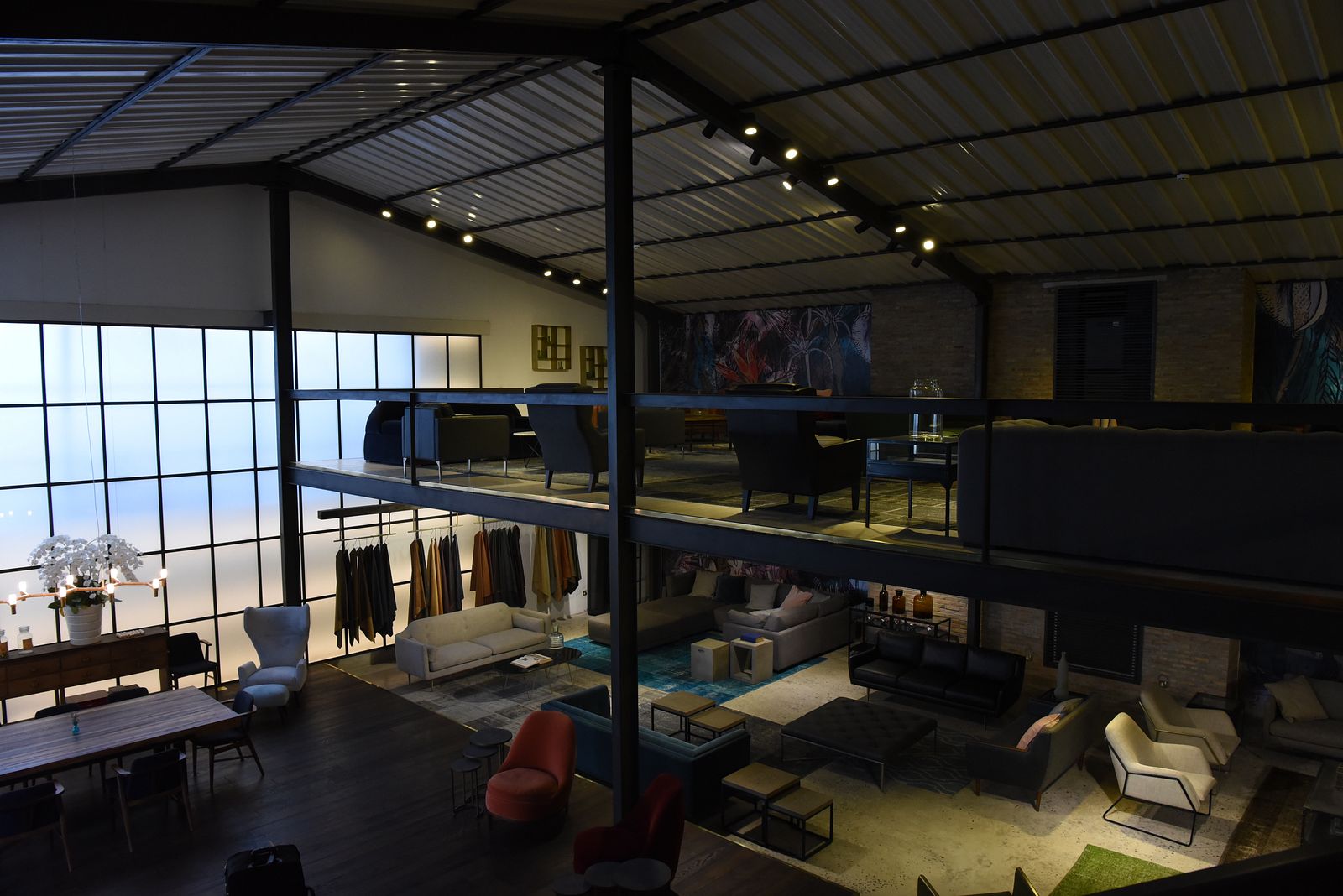 But the spirit of One Star House Party ultimately rests in the food. In Vietnam, Sharman has found no shortage of inspiration.
"The food is really, really diverse… but it's always kind of a product of necessity," he says. "You go to a street food trader, and at face value, it's a really nice dish but actually it's everything they have access to in their immediate lives. They're making it out of their home and it's stretched to the max. There is no space wasted and that was where we find that really inventive food comes from."
Beyond their own pre-trip research, the group's culinary studies drew largely upon roadside cooks, farmers, fishermen and street food vendors. While these experiences have broadened Sharman's appreciation for Vietnamese cuisine, he is wise enough not to attempt his own rendition of the country's traditional dishes.
"I think that would be really like suicide trying to recreate [traditional Vietnamese] dishes," he explains. "It's more like we try to do things that only we can do, I guess. All of us having worked in the restaurants that we have worked in, we have picked up lots of cool techniques and different ways of approaching ingredients with very new eyes so we try and drive those techniques into the food."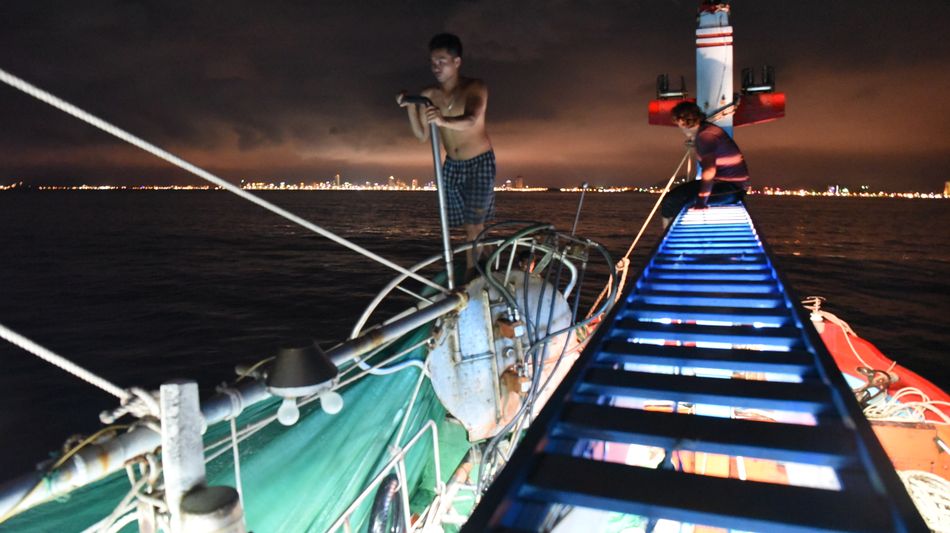 The end result is both a menu and an experience that are uniquely personal and heavily informed by each location. Where another chef might find it daunting to land in a foreign country, make connections, study up on local cuisine, create a menu, construct furniture, advertise bookings and run a pop-up restaurant in 30 days, One Star House Party not only embraces the challenge, but excels at it.
One Star House Party's Saigon pop-up will take place from Tuesday, October 25 to Saturday, October 29 at District 2's The Glasshouse. For booking information, visit One Star House Party's website.
[Photos courtesy of One Star House Party]