Preying on hungry school kids is the economic right of food vendors around the world, and Vietnam is no different. Cheap, sweet and quick are usually the key elements here but at a school in District 4, there's one snack that bucks the trend – banh trang nuong.
You could loosely describe this as a Vietnamese taco; a rice pancake (banh trang) serves as a pizza-style base upon which are placed chives, onions, shredded dried shrimp (I think. Sorry, reader, I wasn't paying attention…) and a (un)healthy dollop of margarine. This gets grilled on a very hot BBQ pot for a few seconds before a couple of quails eggs are cracked open and added to the mix. Grilling continues for a few more moments, then the half the 'pizza' is turned on itself and served.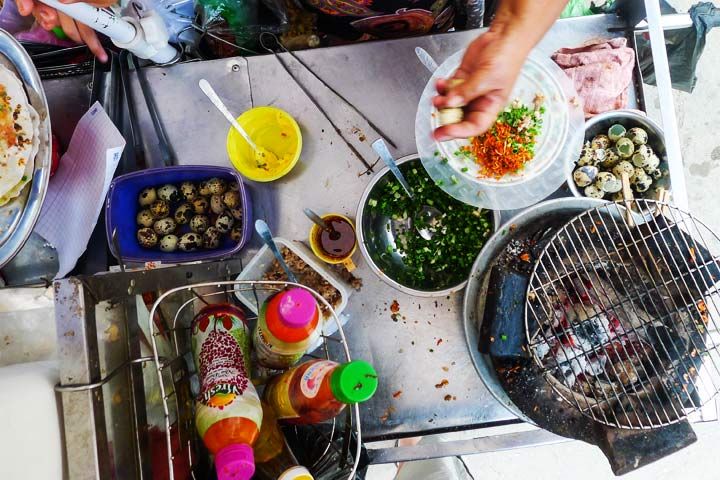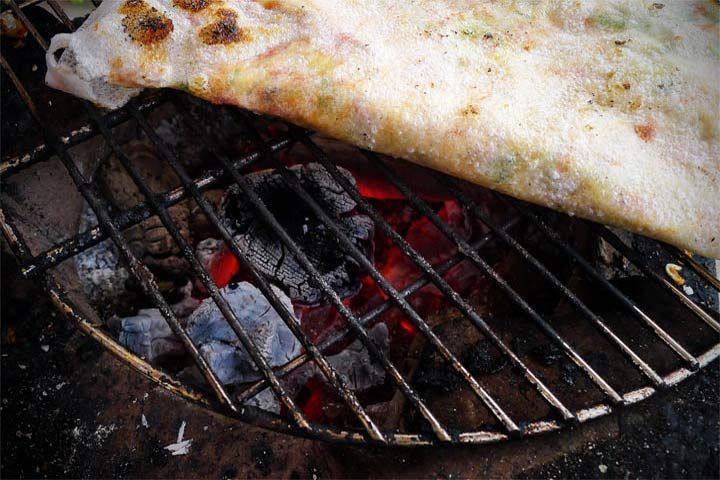 End result, a piping hot, tasty snack that at once is both crispy and chewy, and one that you don't have to a be a school kid to enjoy.
Xom Chieu Church, D4
Open school-chucking-out-time (2ish to 4ish), Mon to Sat.
5,000vnd per 'banh'