Located within the chic French colonial neighborhood of District 3's Ward 7, Serenity Sky Villas' 45 exclusive units are capturing the attention of Saigon's social elite thanks to their sophisticated, modern design, downtown location, and exceptional quality.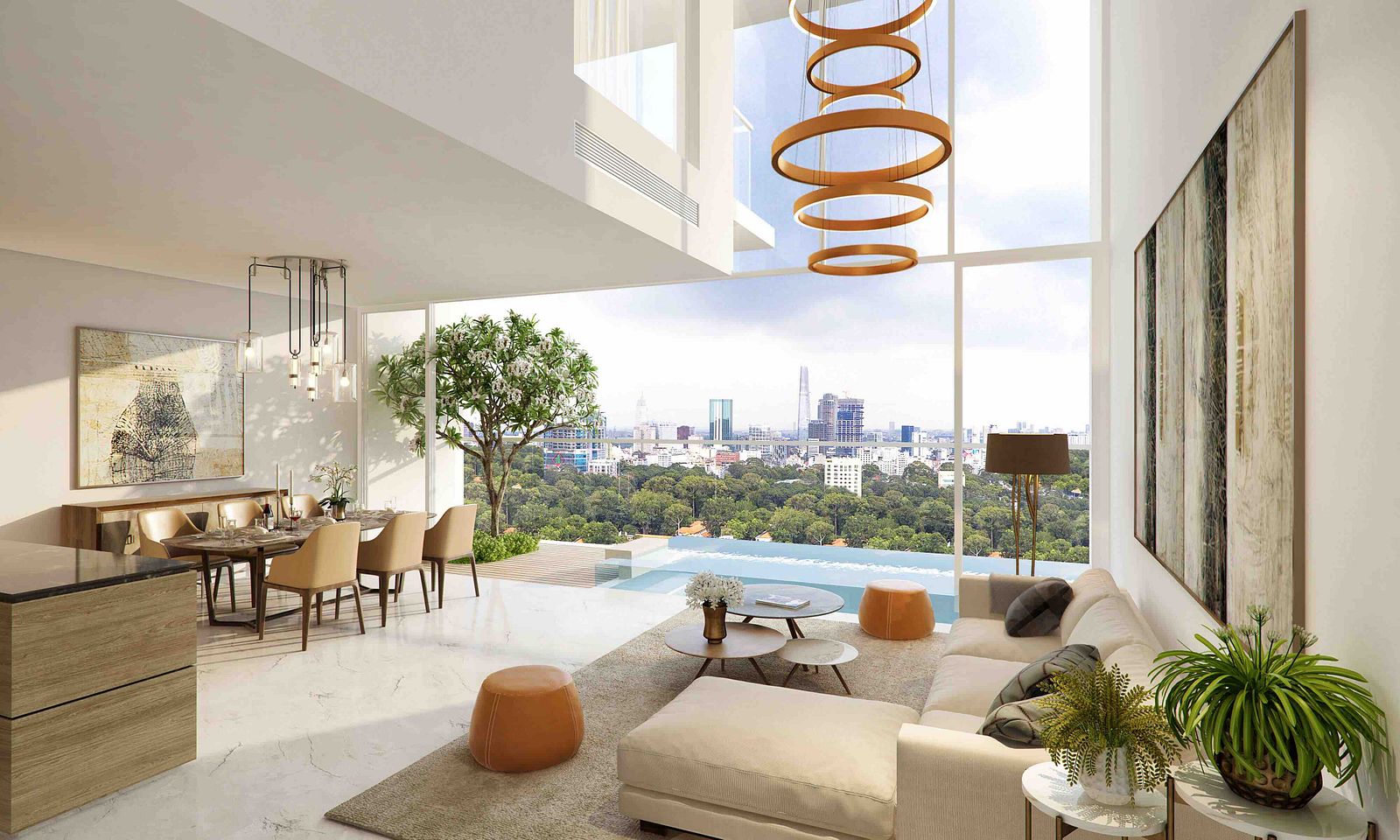 Nestled amid a beautiful neighborhood of iconic architecture, charismatic local culture and lavish Indochina mansions, Serenity Sky Villas is proud to meet the demands of those who appreciate glamor and luxury.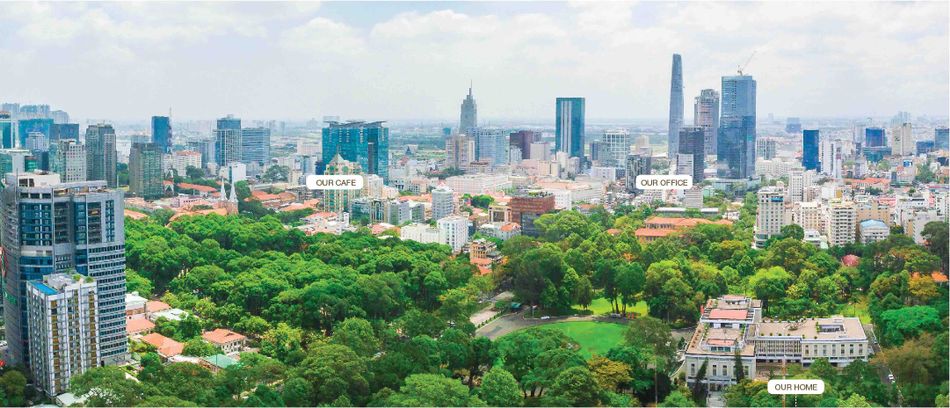 From Serenity Sky Villas, residents are afforded a view of several iconic Indochina landmarks, such as the Notre Dame Cathedral, the Reunification Palace and the Ho Chi Minh City Opera House, a rare privilege even among the city's luxury residences. In the streets below, lush trees provide ample shade and a touch of green to the southern metropolis.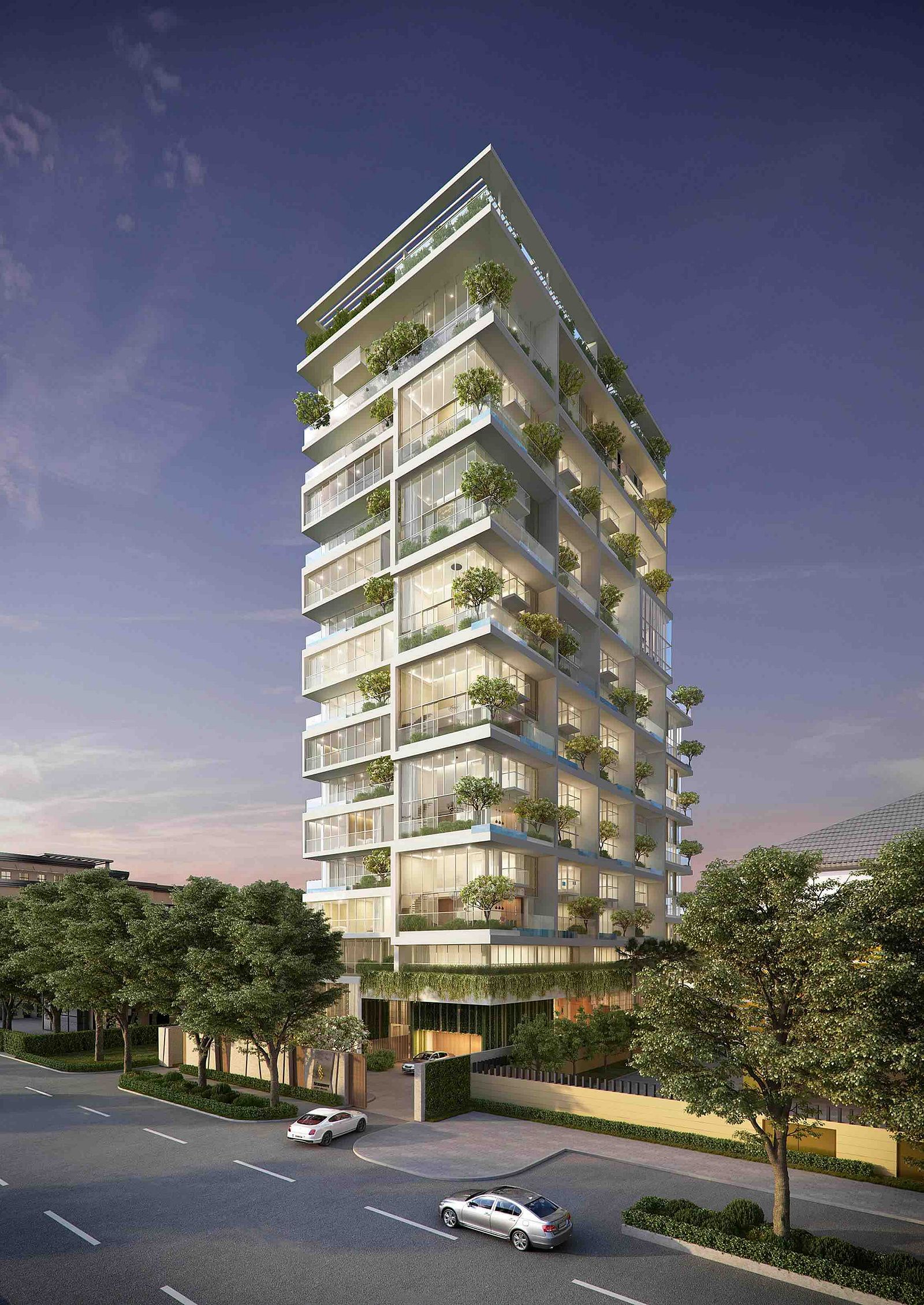 "The notable thing about this villa project is its location: Ward 7, District 3. This place has the nickname 'the mansion village', a symbol of elegance, sophistication, and lifestyle inspired by the legacy of the city's 300 year history says Serenity Sky Villas executive director Andy Han Suk Jung. "It sits right on Dien Bien Phu Street, between Le Quy Don and Tran Quoc Thao Street, the most expensive area of the city. Serenity is proud to offer a place full of old Saigon nostalgia."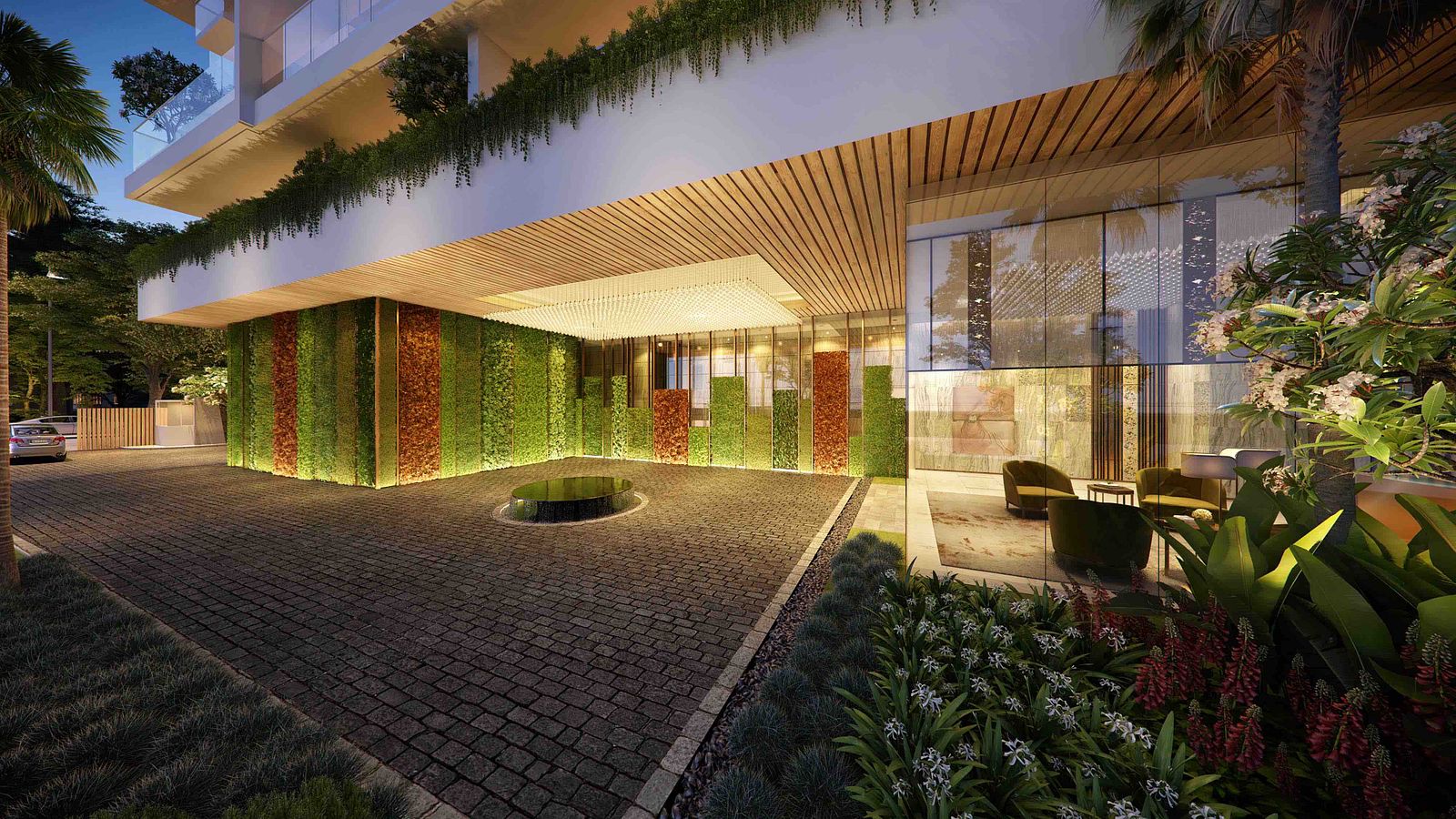 Serenity Sky Villas' greenery system extends from the enormous granite front gate of the complex to the main hall, creating a rare quiet in the middle of the city centre.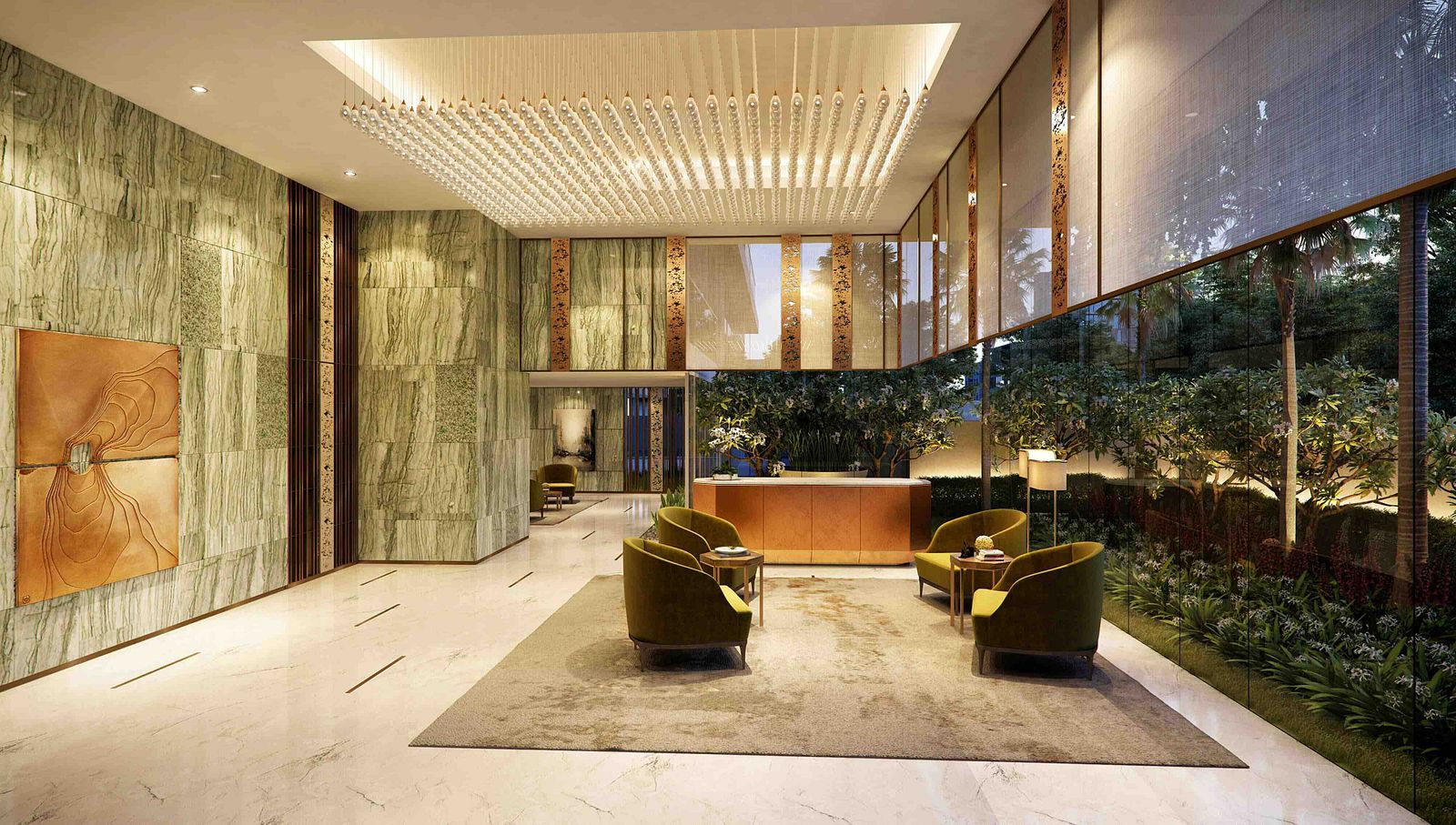 A great hall outfitted with marble and decorated with hundreds of precious stones lets light pass through, transforming the hall into a magical, sparkling space.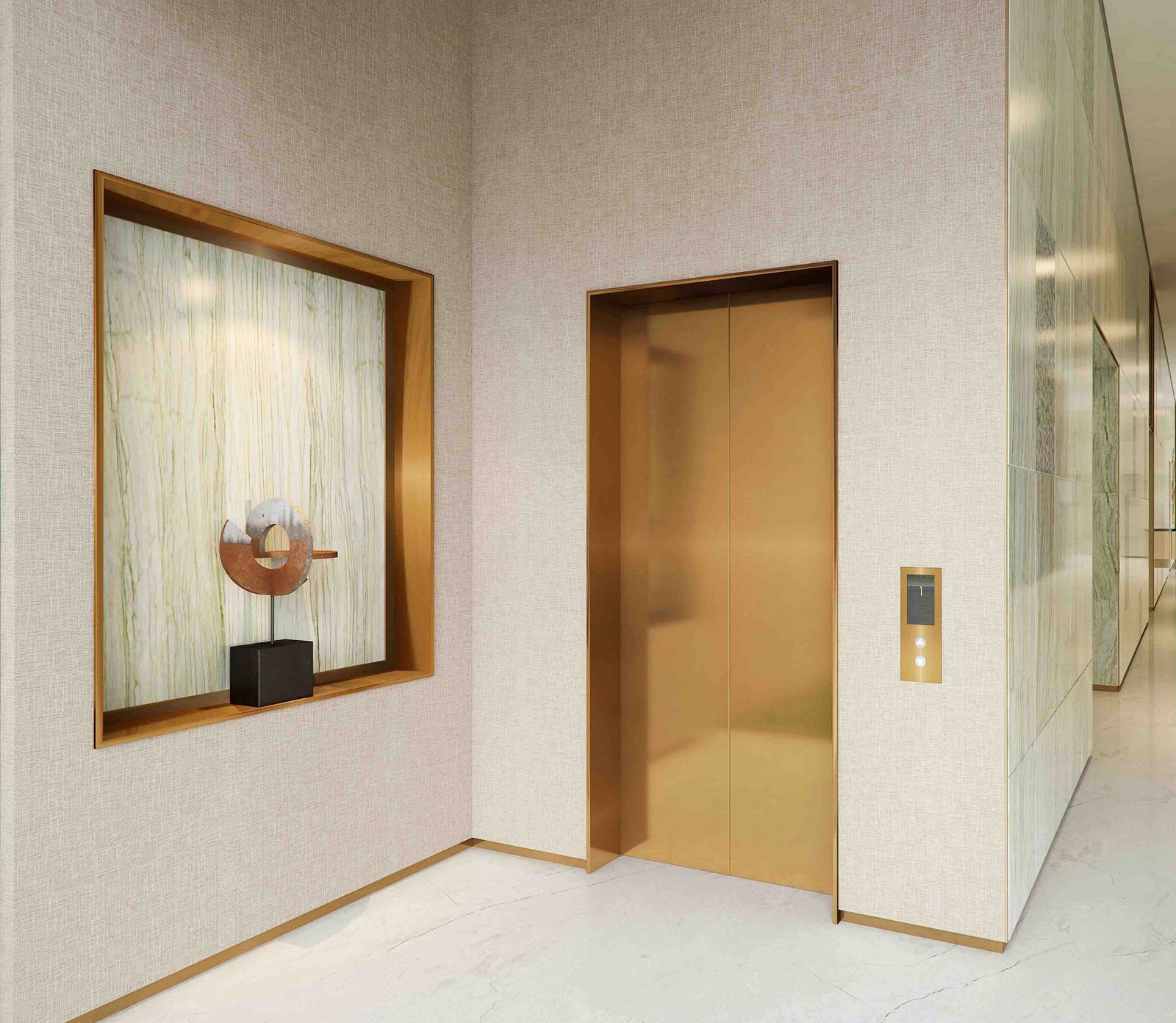 In an effort to preserve residents' privacy, each unit of Serenity Sky Villas has a private lift leading to its private foyer.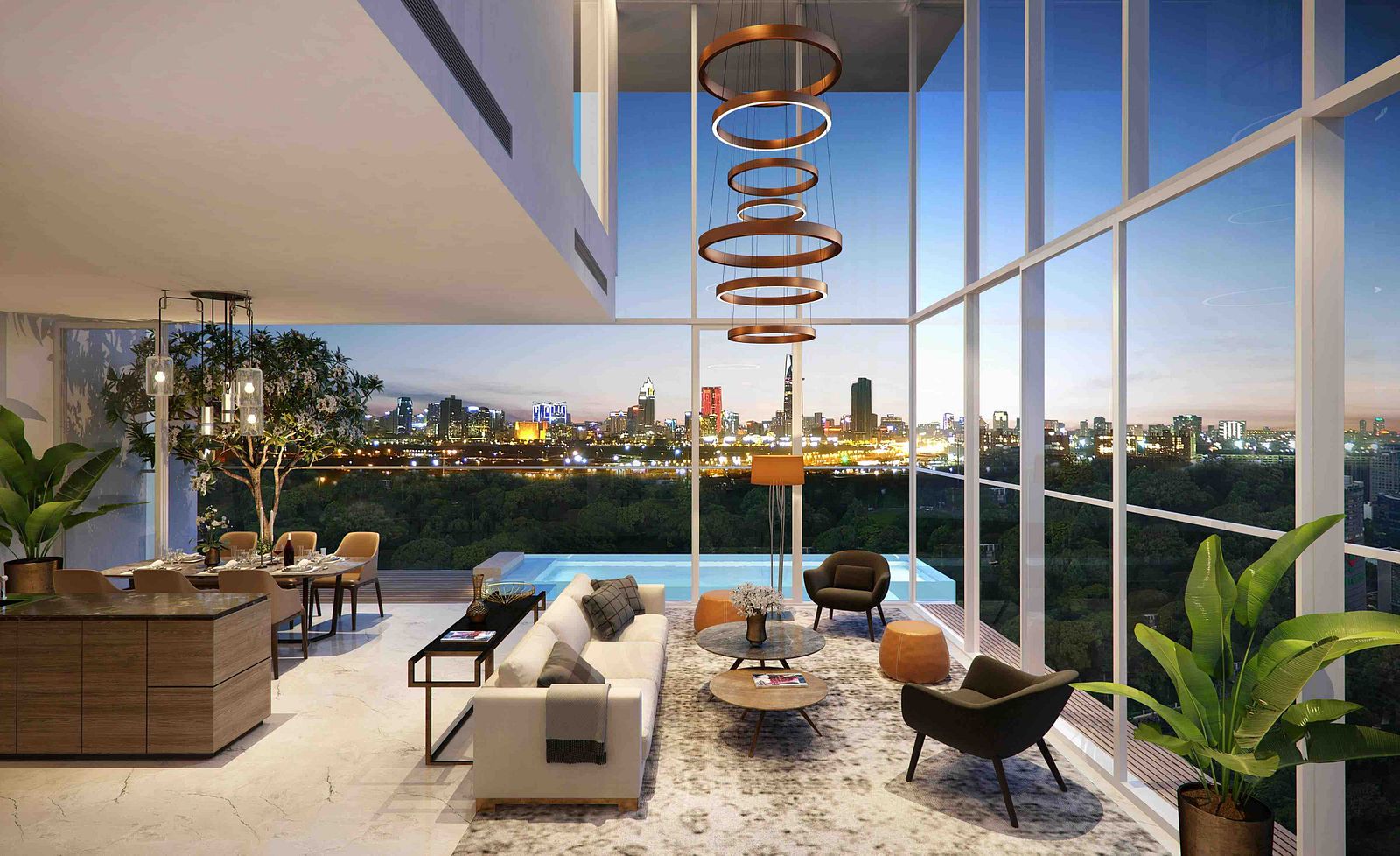 Each Serenity unit features full glass walls, offering stunning aerial views of the whole city. Whether in the bedroom, on the sofa, in the bathroom or in the kitchen, homeowners can enjoy the colorful scenery of a modern city.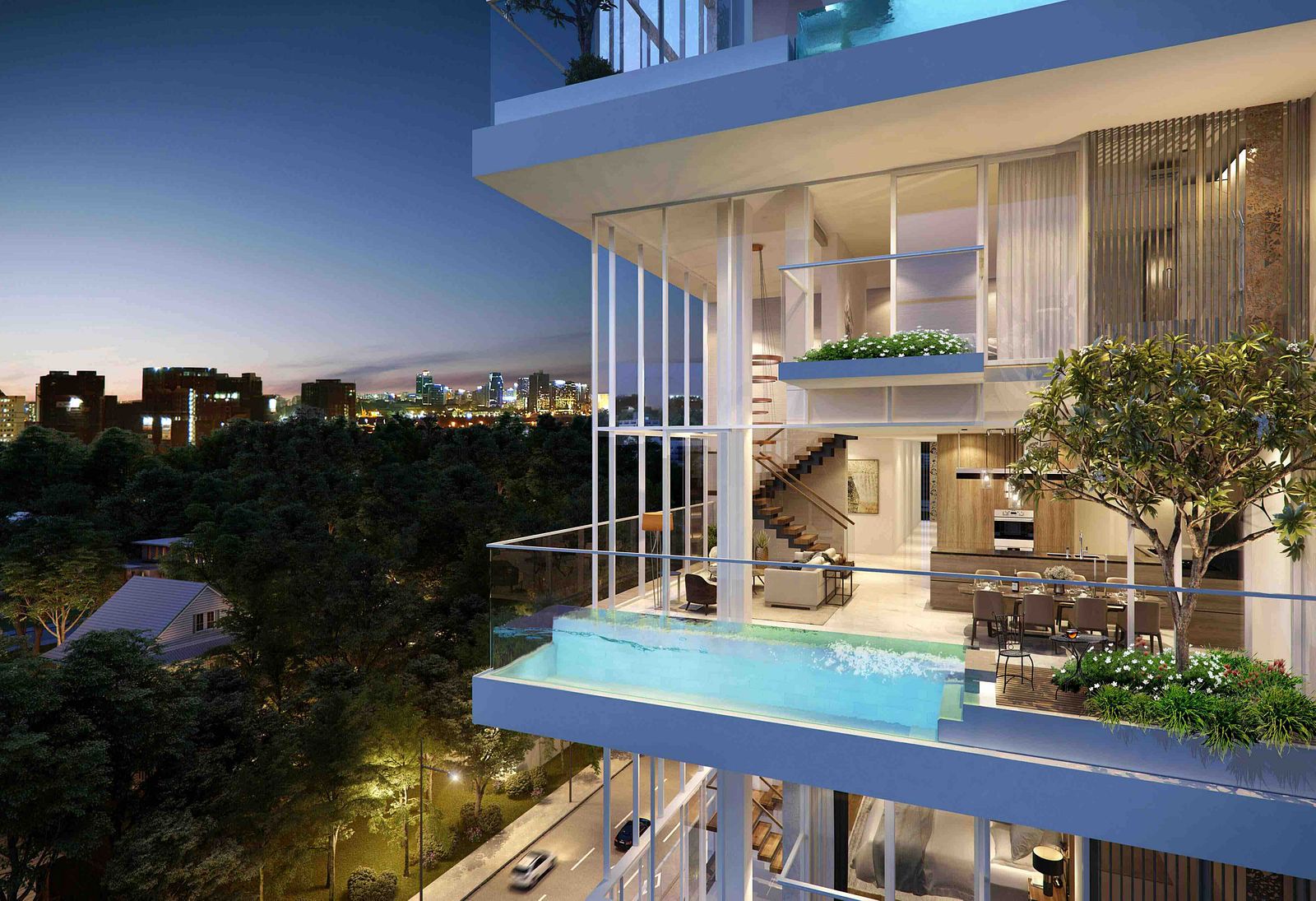 The living room is designed with double-height ceilings to create a spacious living area, while each unit's swimming pool is located on the lower balcony with incredible views of the city.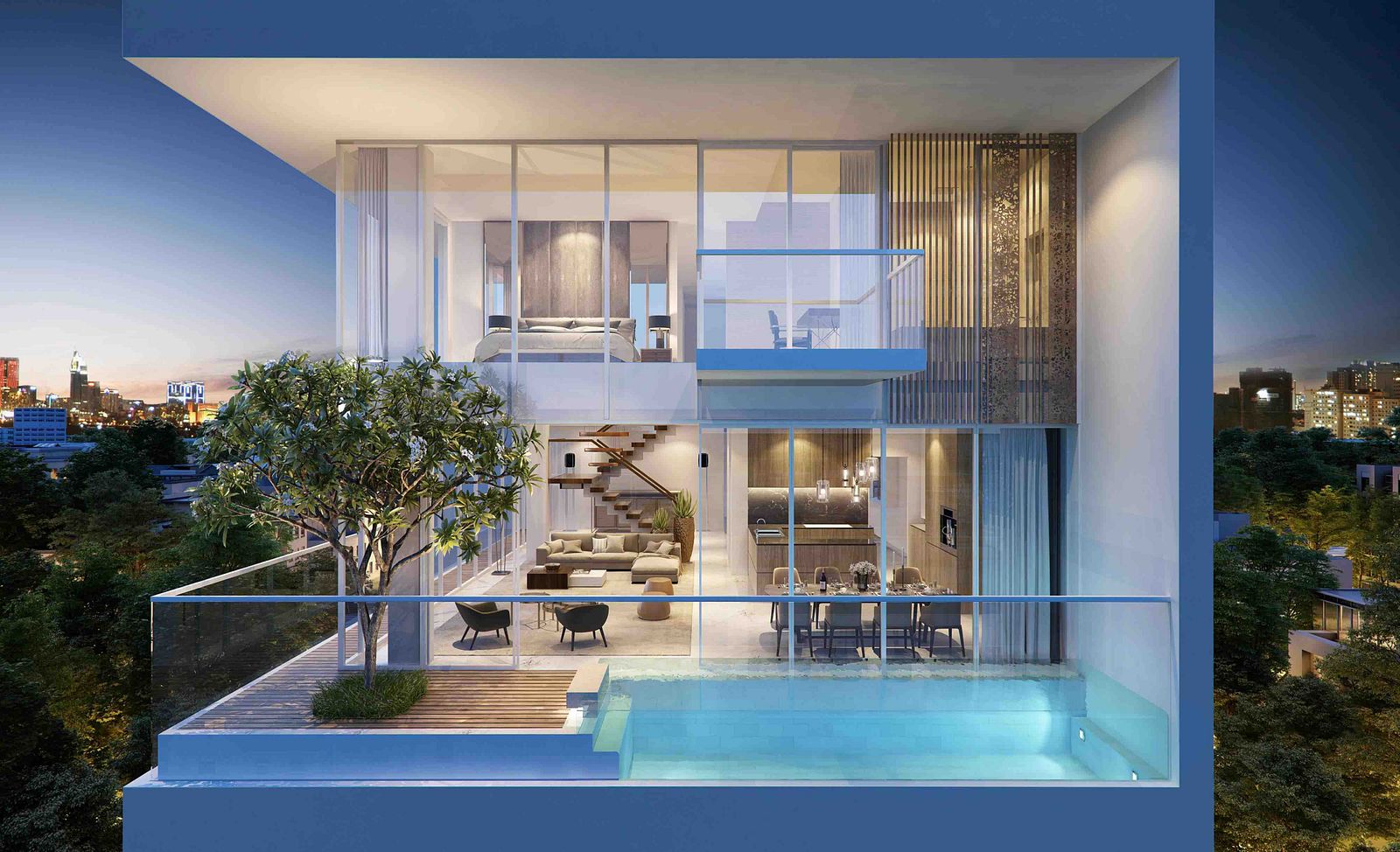 The overflow swimming pool reflects light from the unit during sunset, bringing extra depth to the space. Up above, the master bedroom features a Juliet-inspired balcony overlooking the larger outdoor area below.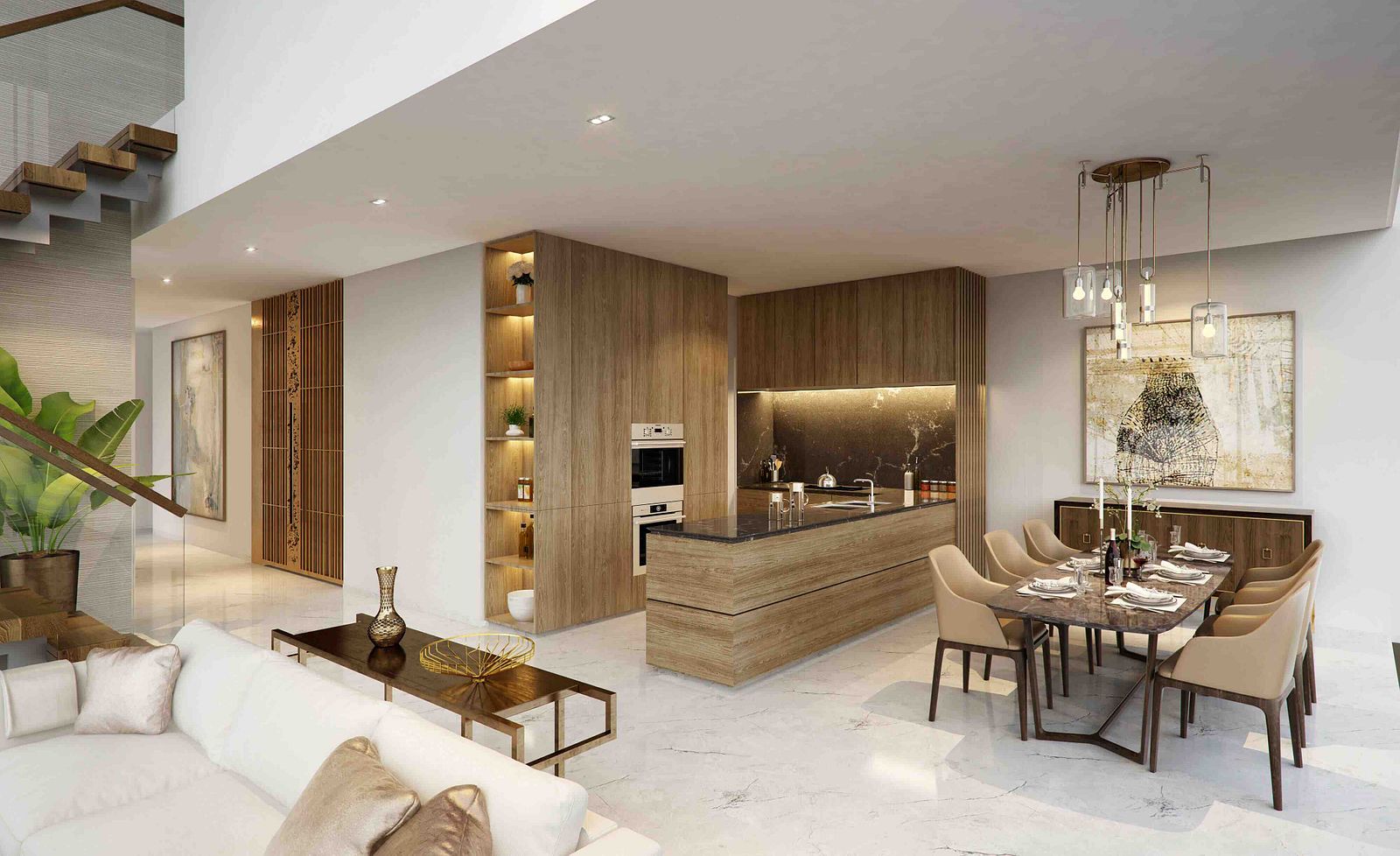 Serenity Sky Villas' interior is outfitted with marble and features a glass staircase. Each kitchen is made entirely of wood, marble and comes equipped with high-quality appliances.
Serenity Sky Villas' bathrooms are decorated with marble textures and elegant white combined with warm wooden tones to bring out a luxurious and sophisticated look.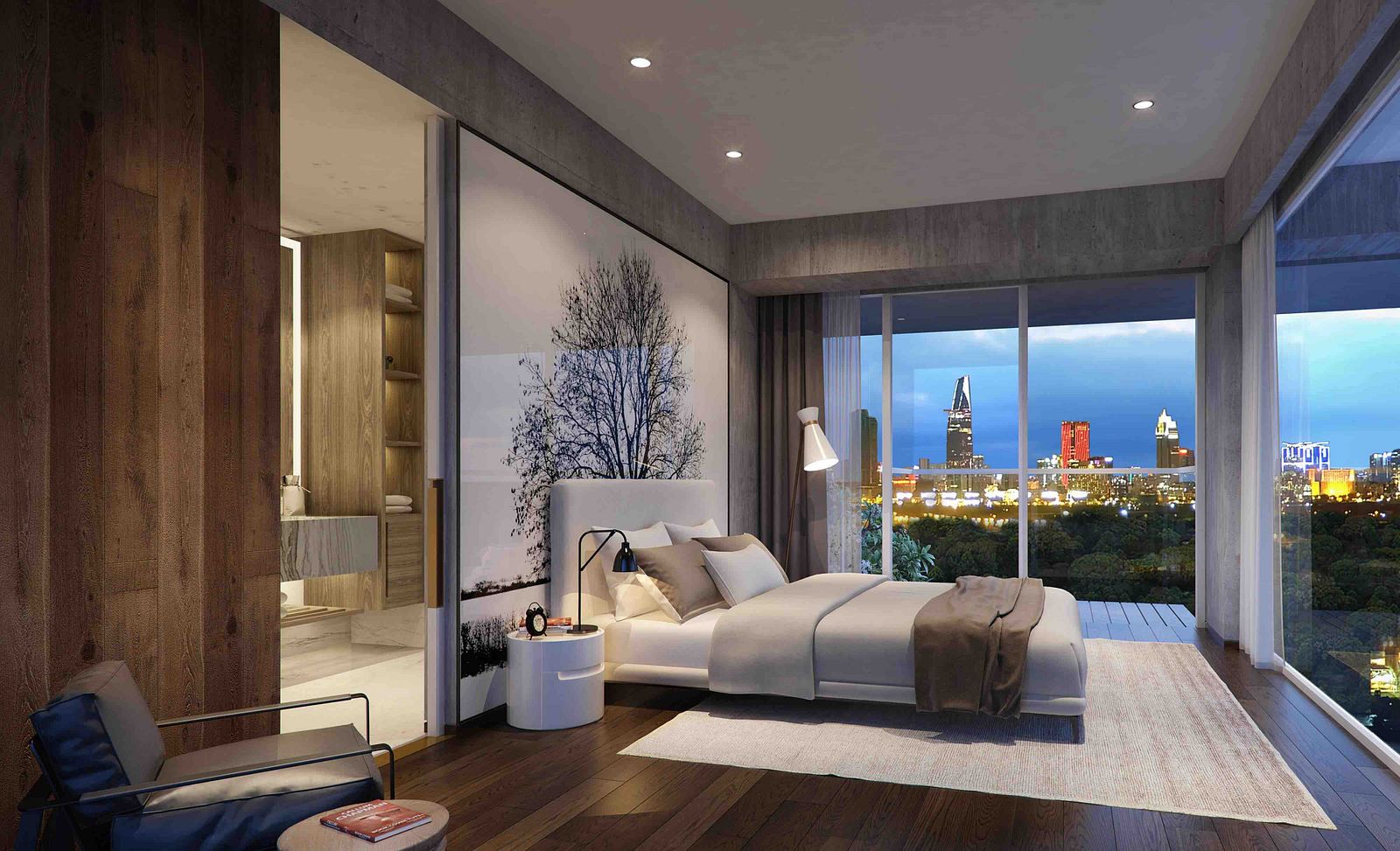 On the second floor, the bedroom features spacious surroundings, including a smaller balcony boasting incredible city views.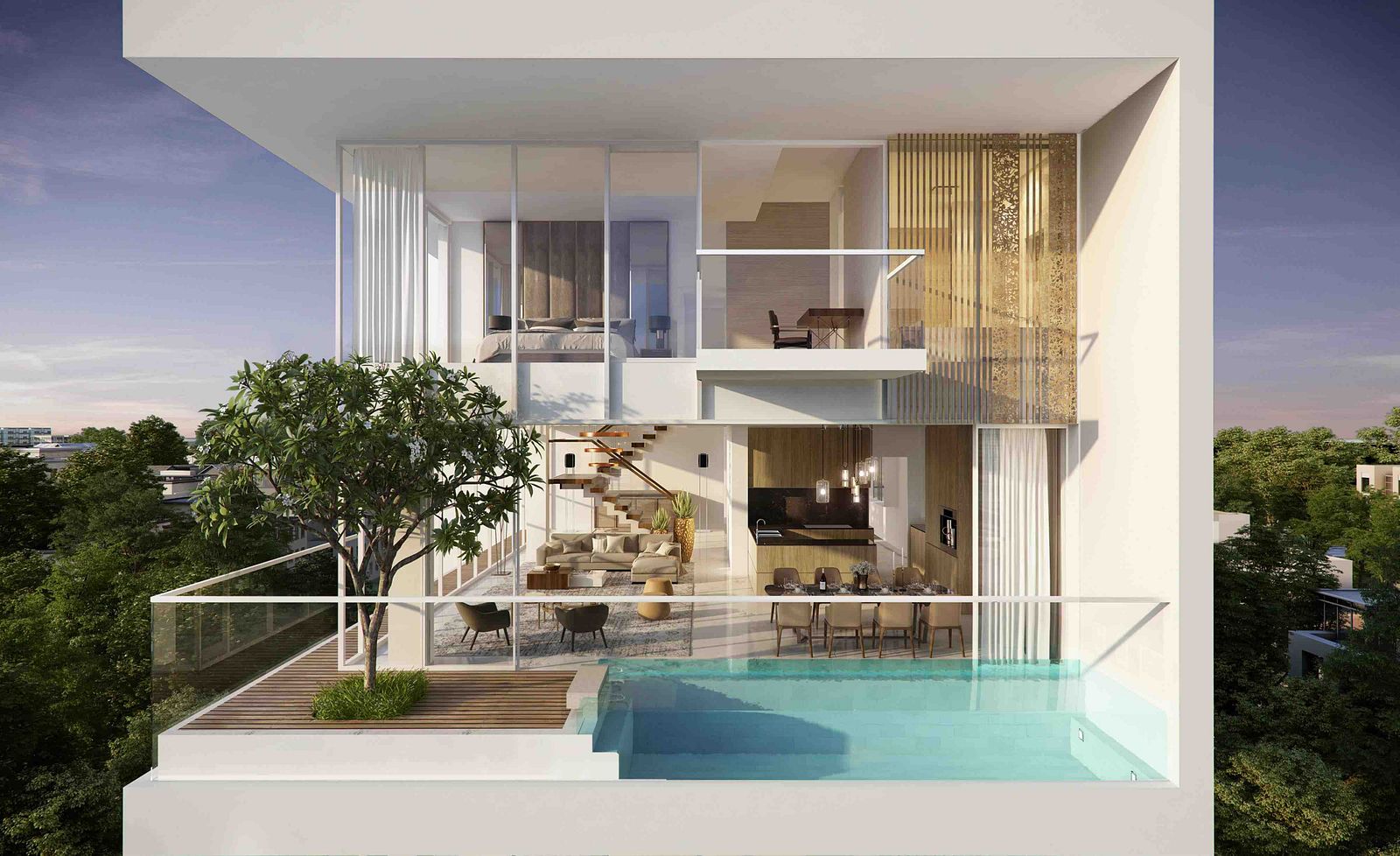 Each Serenity Sky Villa features European contemporary architecture and design. Gray and white tones blend subtly with wooden details, while expansive glass walls open the unit up to natural light. Around the building, a garden of tall, canopy-like trees, bushes, and green lawns brings harmony and relaxation to Serenity Sky Villas' surroundings.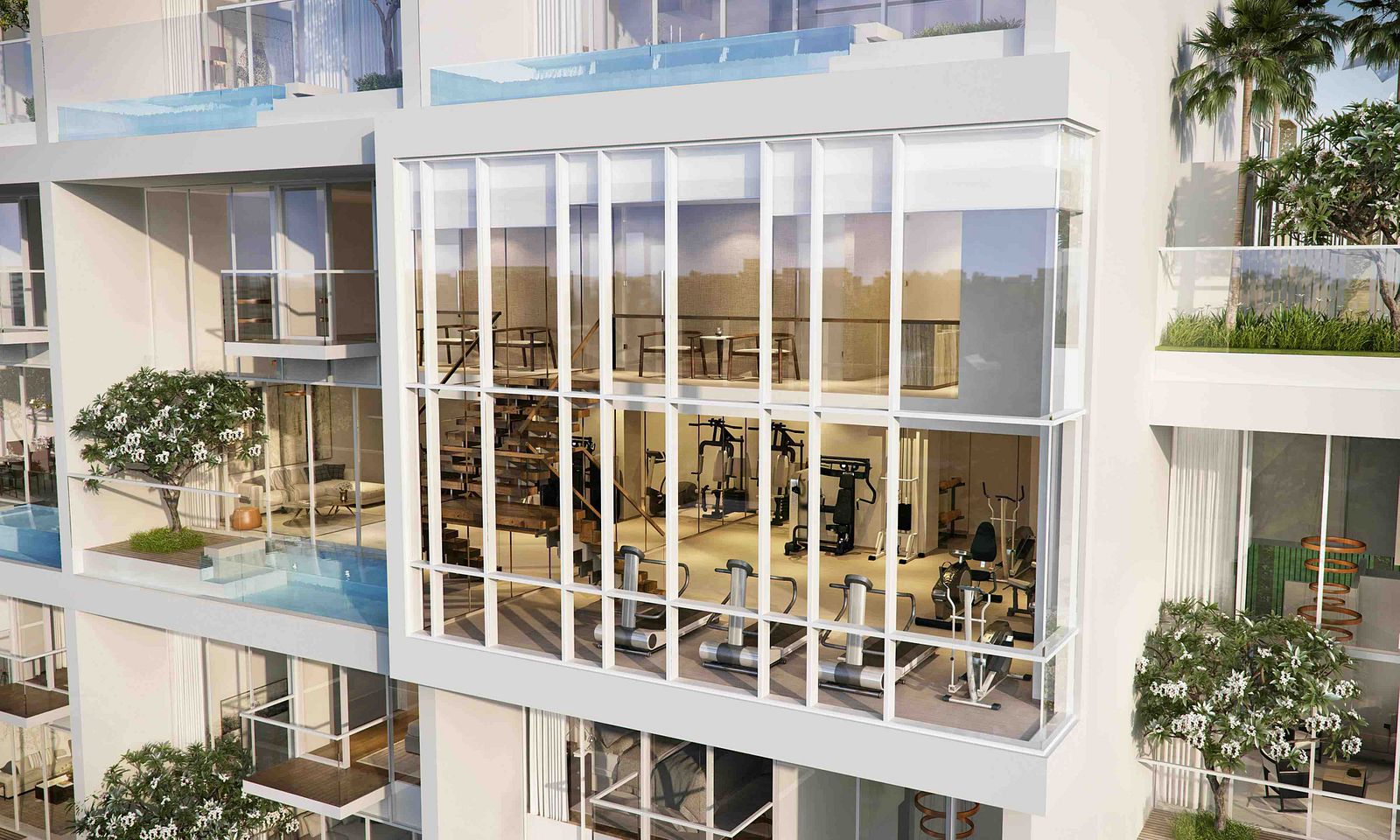 Serenity Sky Villas provides perfect amenities for HCMC's high-class community, including managerial services, pool and private garden maintenance; a Hokkaido-style Japanese restaurant; a large rooftop swimming pool; world-class gym facilities; and a five-star hotel concierge service. A "serviced residences" package is also offered by the best service apartment management company, Indochine Park Tower.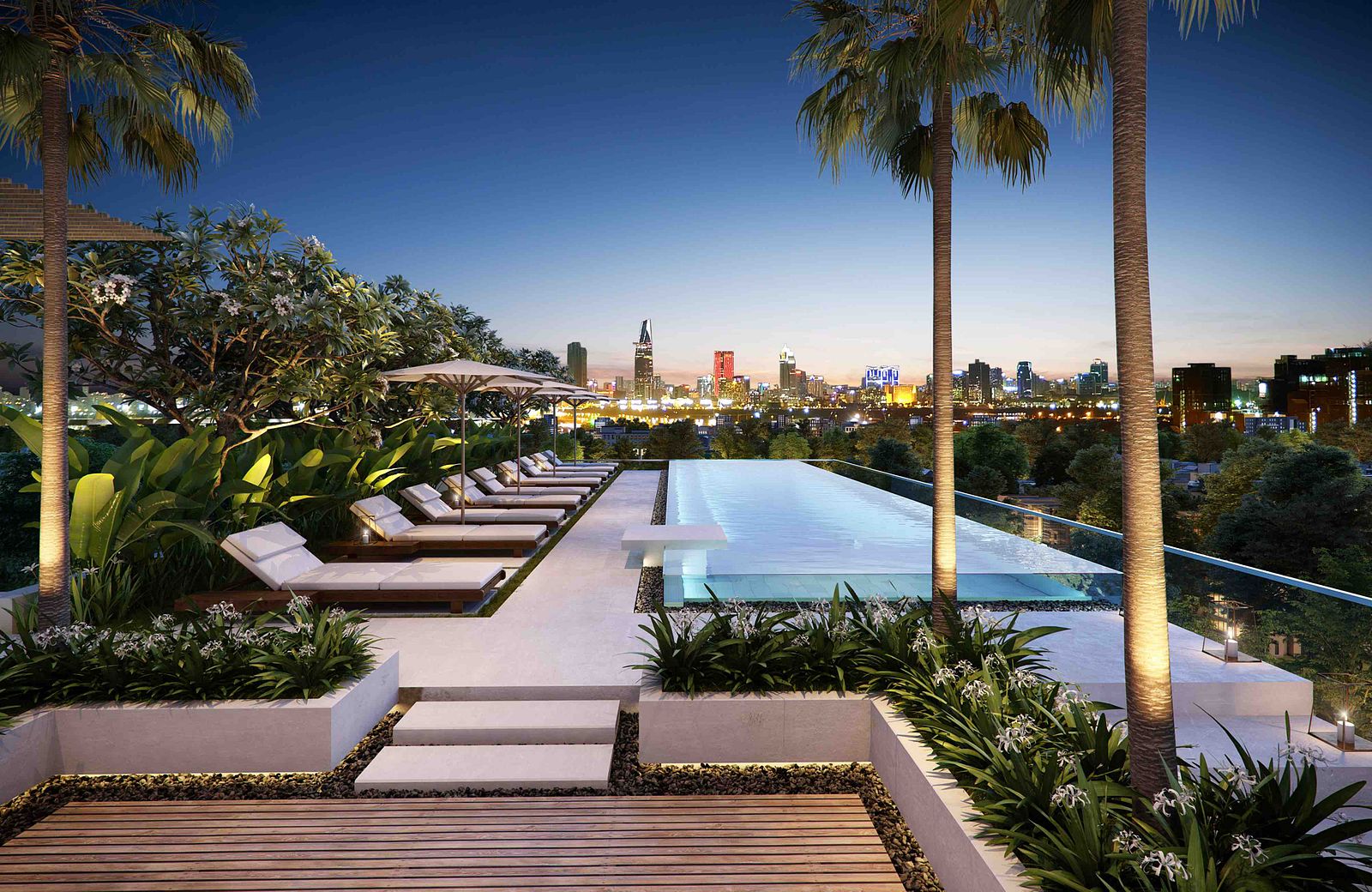 With Serenity Sky Villas' 45 exclusive units in an ideal downtown location, we are confident in our ability to impress the city's elite residents with open design and a close proximity to nature, luxury and class.
Special offer: Down payment of only 30% until handover
For more information: Please contact us via hotline at 089 861 79 79 or online at www.serenity.vn.