When it comes to coffee, there is no shortage of choices in Saigon, or across Vietnam as a whole. This comes as no surprise since the country is one of the world's largest coffee producers.
From street-side ca phe sua da served at a cart to artisanal brews at upscale cafes, there is something for every type of coffee drinker here, whether you're just looking for a quick fix, or if you are a true bean aficionado.
However, it's difficult to find cafes where one can try multiple brewing varieties using a range of beans from around the world. Latitude 10, Le Méridien Saigon's stylish, airy ground floor lounge, now offers just that through its new Craft Coffee Menu.
The experience starts before you even enter the hotel, as Latitude 10's imported coffee roasting machine, a rare sight even in this coffee-crazy town, pours fragrant scents onto the sidewalk and across busy Ton Duc Thang Street. Once inside the lobby, the aroma of freshly roasted and ground coffee is sure to lure visitors over to the café.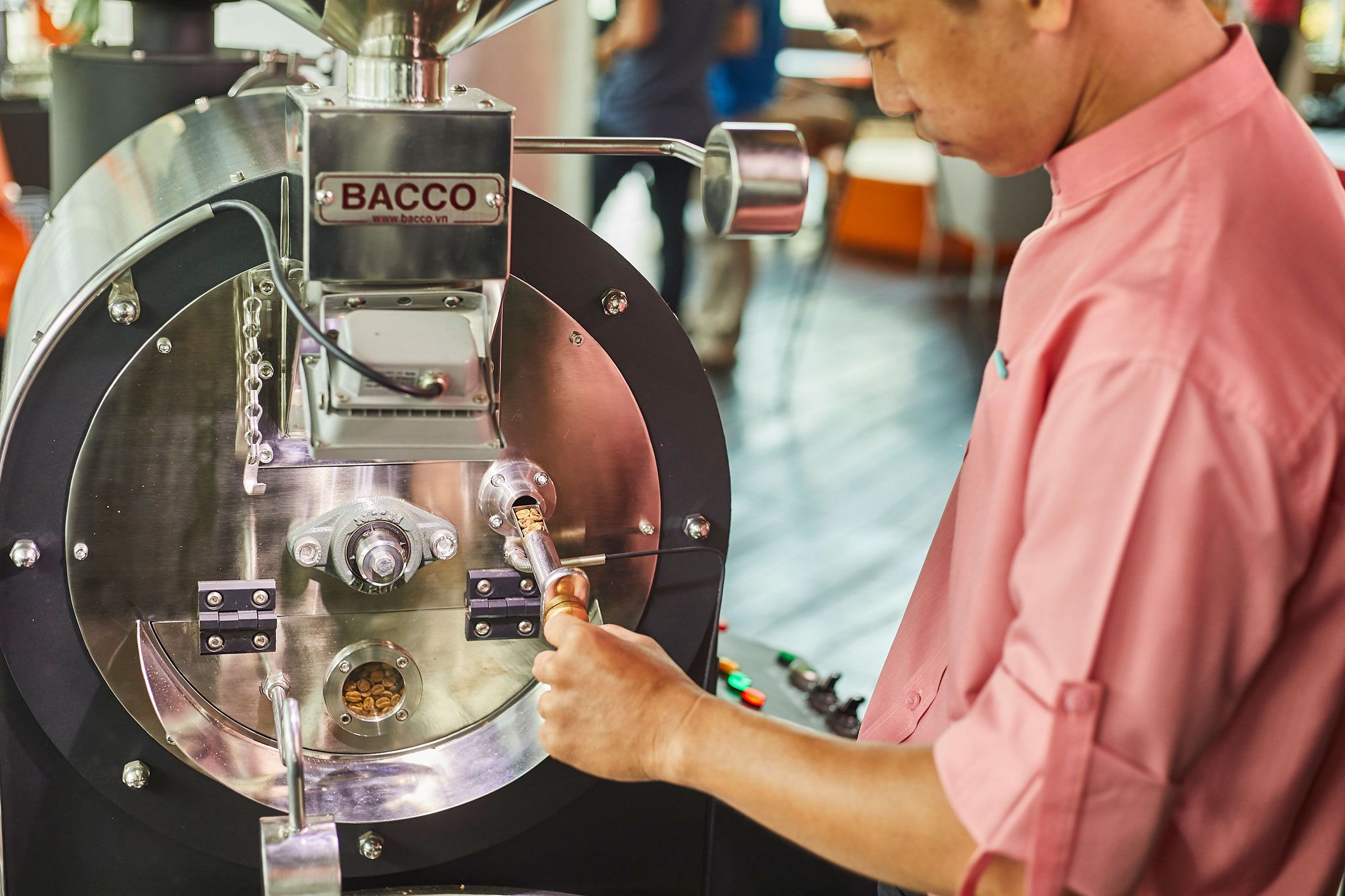 The craft coffee menu features an incredible range of choices, with a particular emphasis on unique imported beans from Ethiopia, Kenya, Costa Rica and El Salvador. These are difficult to find anywhere else in Saigon, and bring distinct new flavors to coffee drinkers. Latitude 10 also serves some of Vietnam's finest beans, namely from Cau Dat Farm near Da Lat and Chan May Farm in Khe Sanh, a mountain town in central Vietnam.
The elegantly designed menu provides detailed information about each option as well, providing tasting notes, the altitude the beans are grown at, their variety and the processing method used to prepare them for shipment.
Once a customer has chosen their desired bean, they can choose from six brewing techniques, each of which is described in detail including which country it originated in and when. These techniques include Kyoto-style cold drip, which dates all the way back to the 1600s; siphon, which was introduced in Germany in the 1830s; the American chemex method, which dates to 1933; German pour over, which has been around since the early 1900s; French press which, ironically, patented by an Italian in 1929; and traditional Vietnamese filter coffee, which first appeared in 1857.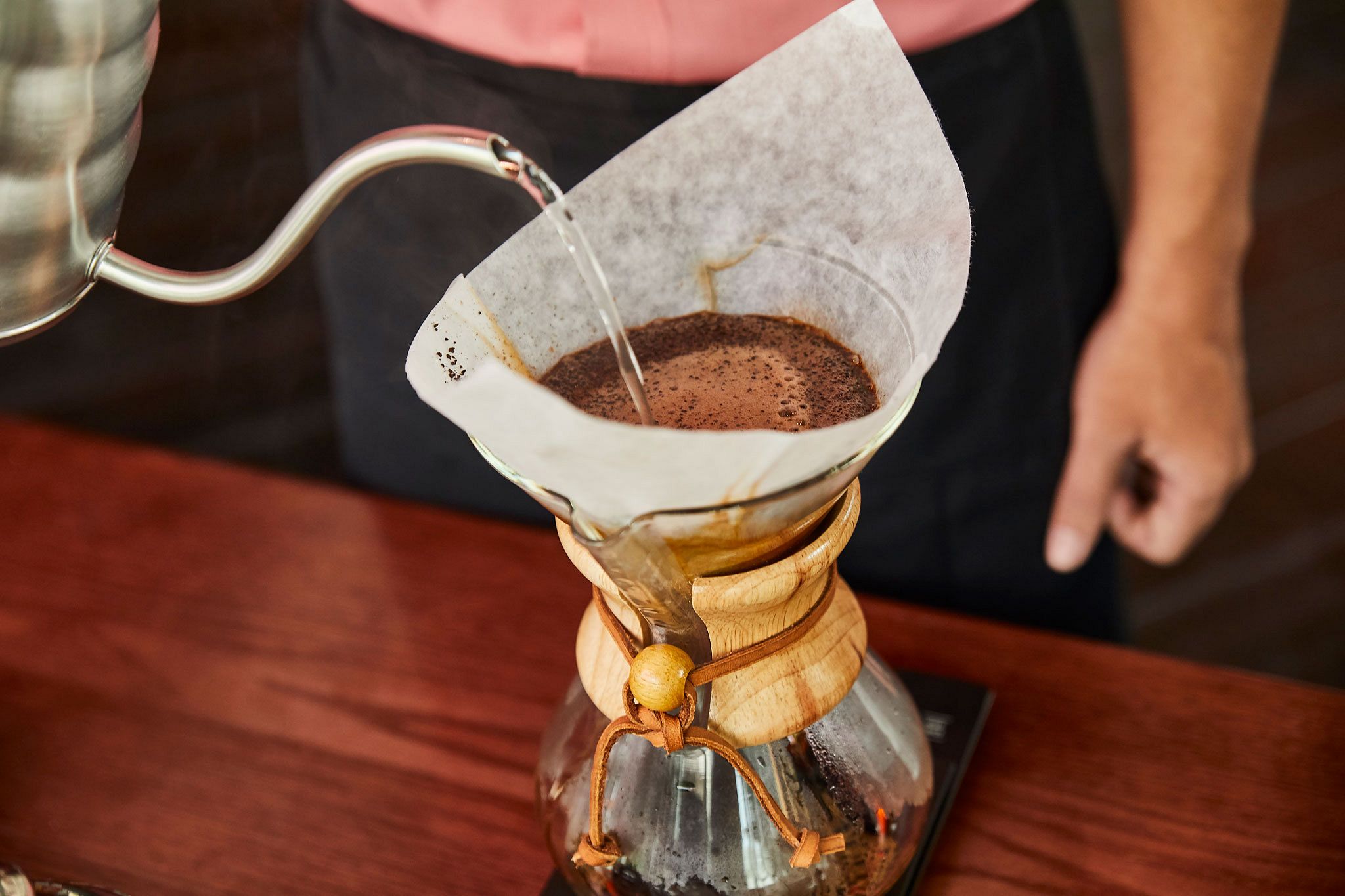 For anyone overwhelmed by the large number of specialty coffee choices, Latitude 10 also serves 10 types of Illy coffee, such as a flat white, espresso, macchiato or frappe cookie. Finally, the menu features some exciting alcoholic and non-alcoholic coffee-based beverages, including Hanoian egg coffee, a coffee old- fashioned and an espresso martini.
As impressive as this coffee selection is, Latitude 10 provides guests with more than just a drinking experience. Their head chef has devised dishes specifically concocted to pair with each bean flavor profile. They fuse cuisine and coffee in a way that won't be found anywhere else.
It's safe to say that Saigon has a new contender for best coffee experience in town, and visitors will surely be buzzing as they exit onto Ton Duc Thang, the scent of fresh coffee trailing after them.



(+84) 28 6263 6688
3C Ton Duc Thang Street, D1, Ho Chi Minh City