Succulent chicken ensconced in light, crispy buttermilk batter harmonizes with crunchy kale and cashew slaw with sriracha mayo for a complex balance of spicy, rich and subtly nutty flavors.
This burger, offered on L'Usine's new menu, designed by Australian Head Chef Nicholas de Gersigny, exemplifies the restaurant's approach to all-day dining. Its cuisine-spanning dishes rely on natural ingredients and breads baked in-house to appeal to diners looking for something fresh and different.
Chef Nicholas is a Sydney native with 15 years of cooking experience, including time spent in the kitchen at the city's highly regarded Roosevelt, which is run by a Michelin-rated staff. Over the years, he has come to understand that diners tire of eating the same thing every night, and are constantly in search of novelty. Eager to offer meals for adventurous palates, he has filled the new menu with bold flavor combinations and twists on classic recipes. For example, familiar crispy roast pork belly is paired with a glass noodle salad and a spicy, umami-rich nahm jim dressing. Moreover, his offerings are unbound by geographic borders, so guests can, therefore, find a Vietnamese caramelized pork sandwich beside a Mediterranean chicken sandwich on Tuscan bread.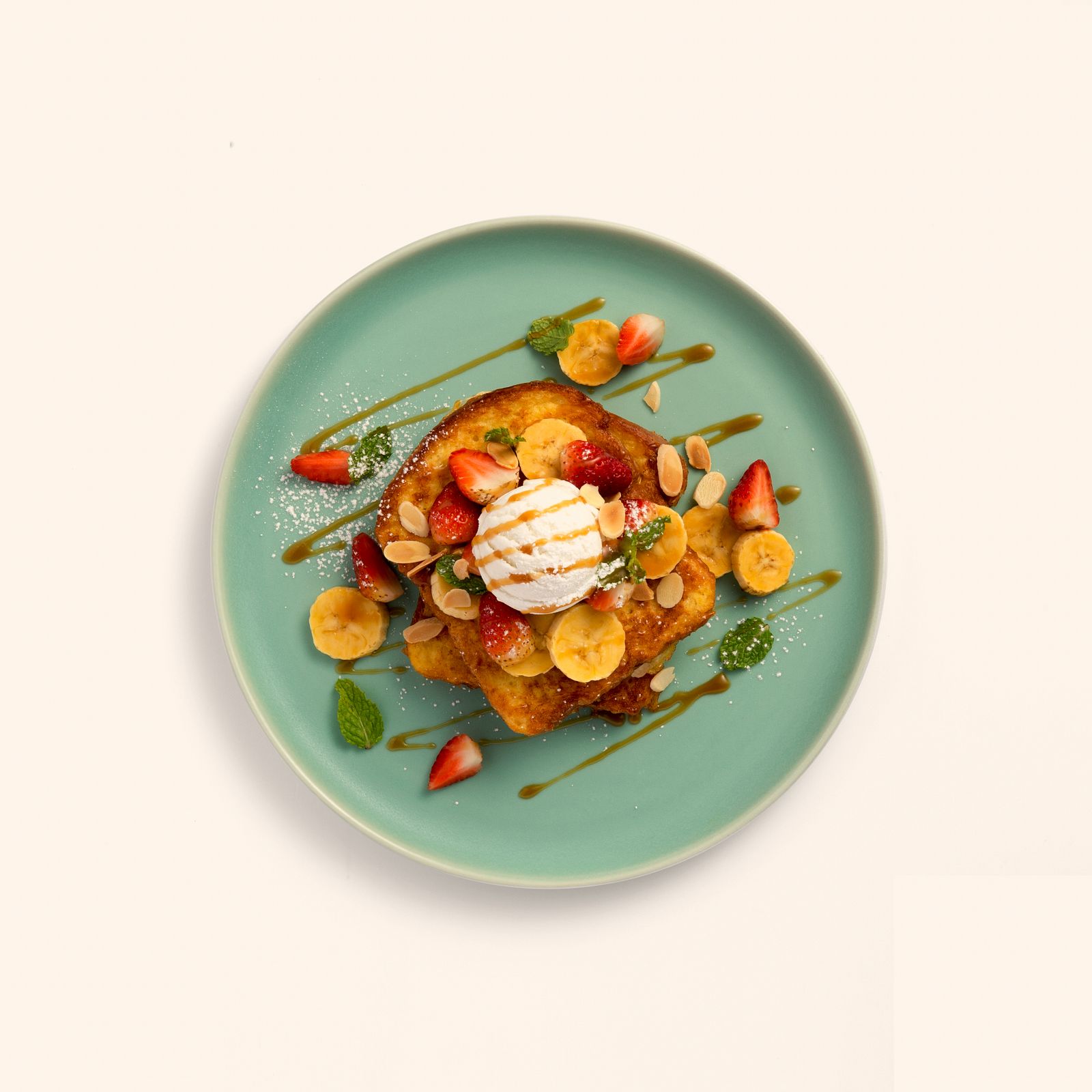 Australia, a nation of immigrants and commingling cultures, has a vibrant food landscape which Chef Nicholas relies on to fuel the kitchen's innovation. He tweaks Down Under standards to incorporate Vietnamese ingredients. His tender, slow-cooked lamb shoulder, for example, is paired with sumac cauliflower, pickled radish, minted peas and feta. And while visitors to Sydney may be accustomed to French toast, rarely is it made with indulgent French brioche bread and loaded with strawberries, almonds, butterscotch, banana and peanut ice cream.
As the French toast suggests, L'Usine is not simply a place for a casual lunch or a special dinner; it also provides for all-day dining. The large breakfast menu has simple staples like bacon and omelets, as well as more unique offerings such as pancakes with blueberry compote, almonds, vanilla ice cream and maple syrup; as well as rosti (a Swiss-style potato pancake) with spinach, avocado, chorizo and poached eggs; and a fresh fruit plate that includes puffed rice, chia seeds, toasted coconut and a lavish cherry sorbet.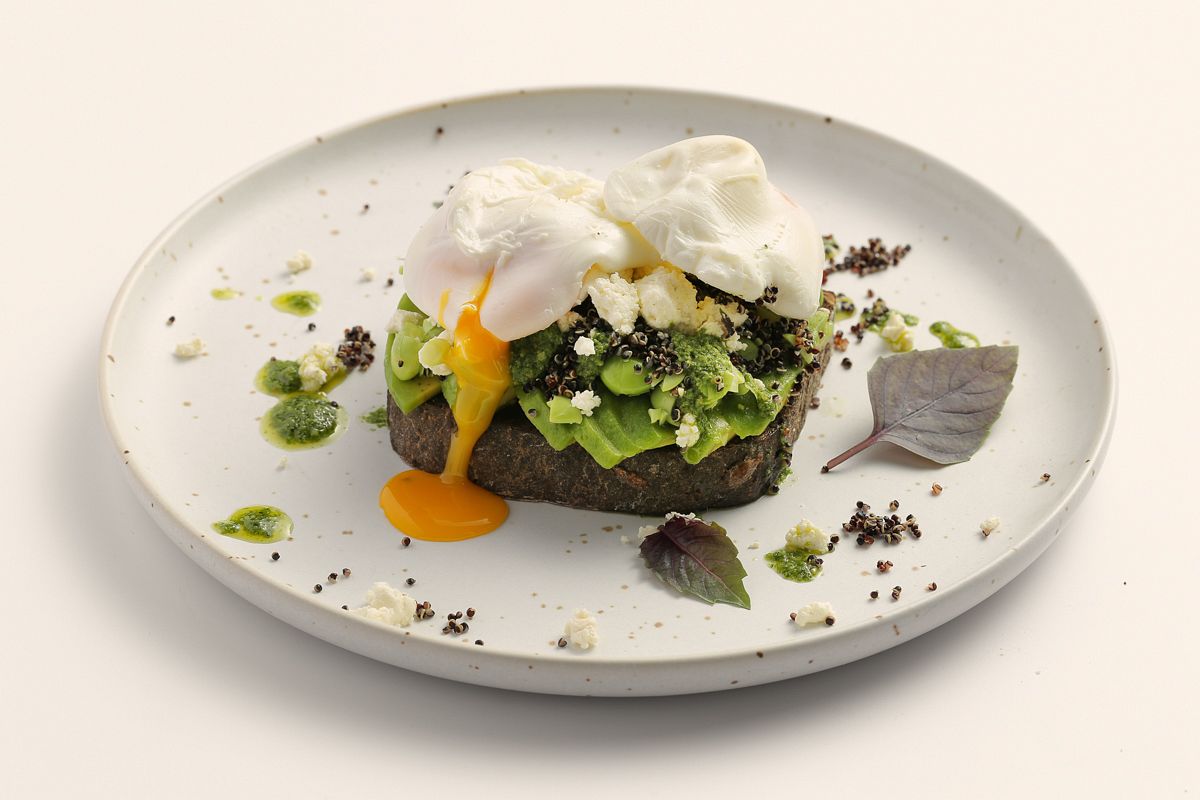 Avocados were first introduced to Vietnam in the 1940s by the French and quickly became a local favorite, with trees and groves springing up throughout the country. Not long after, in Australia, the rich, creamy fruit was smashed and seasoned and placed on toast for what has become an iconic dish. Given these histories, it's obvious that it would appear on the new menu. But like his other dishes, Chef Nicholas has gotten creative and pairs it with poached eggs, edamame, feta, pesto and quinoa.
The avocado toast reveals another important aspect of the new menu: healthy vegetables carefully selected from farms in Da Lat. Kale, for example, is at the center of the honey roasted pumpkin salad with spiced cashews, feta mousse and chorizo jam. Other veggie-centric standouts include the farfalle pasta with caramelized onions, zucchini, peppers, pine nuts and feta, as well as the forest mushroom lasagna.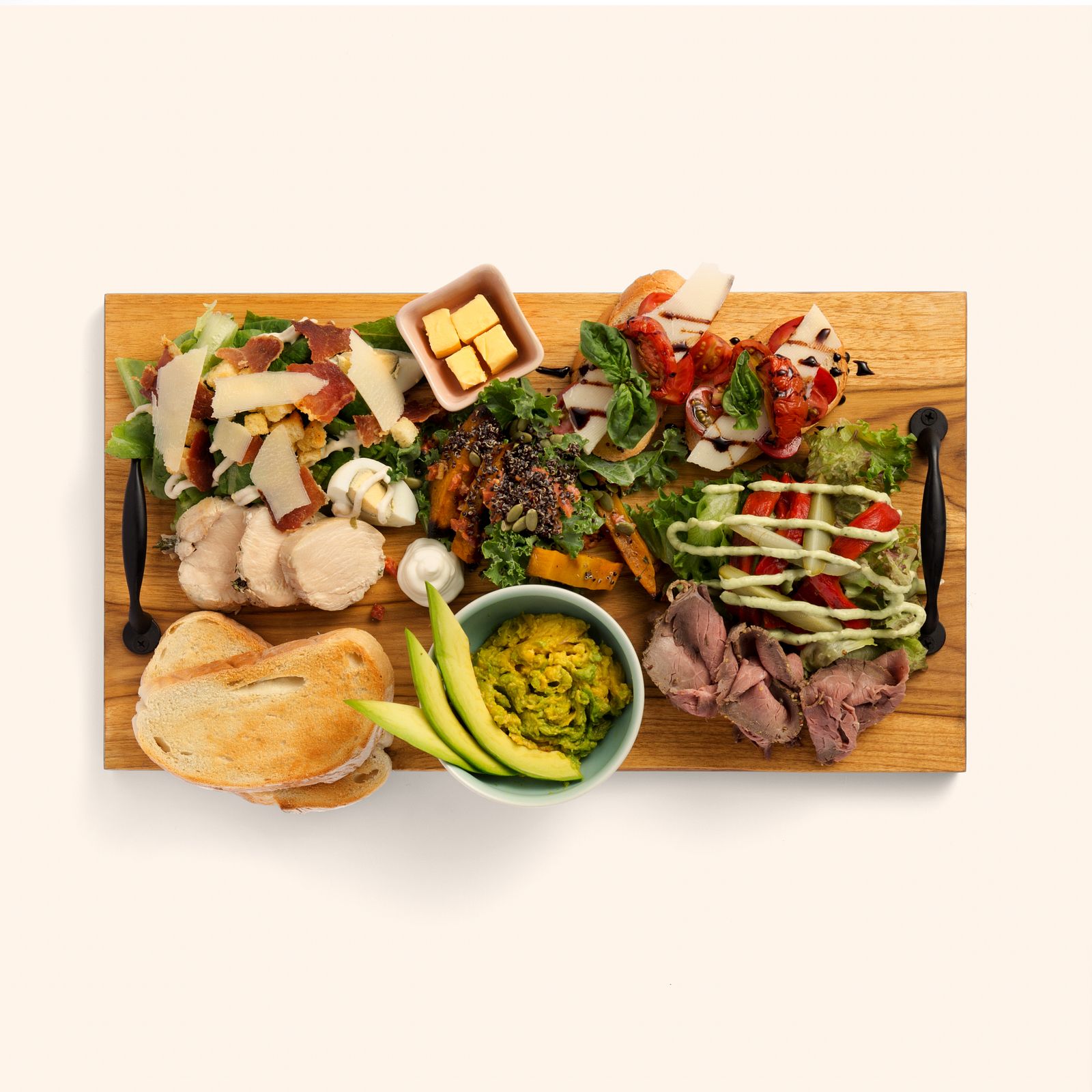 As with their produce, L'Usine is particular when it comes to the baked items they serve. Recently, grocery stores and markets here have been filling shelves with sugar- and preservative-stuffed breads. While convenient, these packaged loaves lack the nutrients or full flavor of bread fresh from the oven. L'Usine, therefore, recently built its own in-house bakery, which allows them to make a wide array of styles that are normally difficult to find here, including rye, linseed and Turkish. The variety of bread translates into a diversity of dishes as well. For example, sourdough bread's sharp, acidic flavors provide the perfect contrast to creamy scrambled eggs made with rich salmon.
Cuisines are in constant flux thanks to changes in available ingredients, technologies and diner preferences. Nowhere is the evolution more obvious than on the new menu at L'Usine. It incorporates fresh, healthy produce and breads in items that span countries and cultures. Coming in for breakfast, lunch or dinner offers one a glimpse into the future of restaurants in Saigon.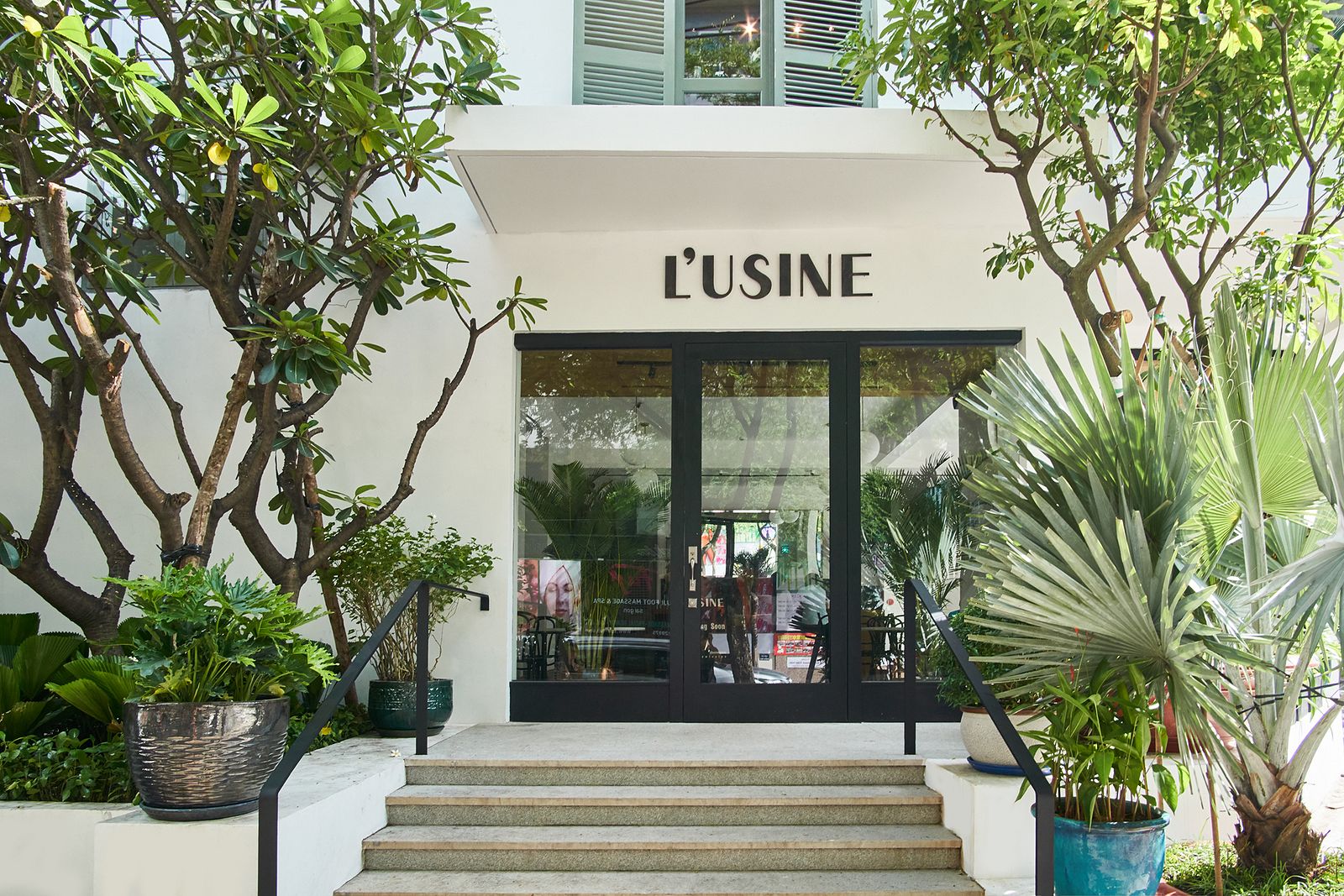 L'Usine Le Thanh Ton's Facebook Page
Café +84 28 3822 7188
Shop +84 28 3822 7138
Operating hours: 7:00am to 10:30pm
19 Le Thanh Ton, D.1, Ho Chi Minh City
151/5 Dong Khoi, D.1, Ho Chi Minh City
70B Le Loi, D.1, Ho Chi Minh City
24 Thao Dien, D.2, Ho Chi Minh City