Opening the doors to Corked Tales is like opening the pages of a fairy tale and stepping into an enchanted forest. As your eyes adjust to the dim light, tree trunks that rise to the ceiling come into focus.
Amongst them a large wooden stag stands triumphantly in the center of the room, as if it hasn't noticed you yet, or it's too distracted, staring towards the bar behind which unique cocktails are crafted with a care and creativity usually reserved for books.
For eons the earth has been composing its own tales involving six main characters: fire, air, water earth, metal and wood. These basic elements which are present in all life are reflected throughout Corked Tale's careful design. Lights like dripping water hang from a ceiling festooned with large aluminum mirrors above tables accented with flickering artificial flames. In addition to the trees and stag, the tables have been custom carved using local wood and contrast sleek metal chair legs.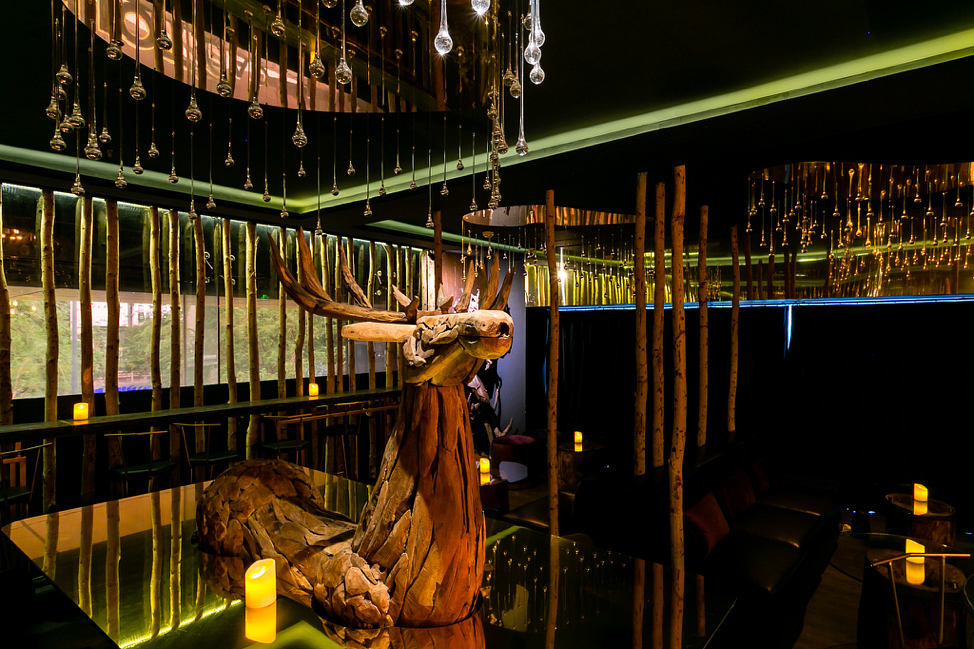 The elements rest at the core of the chic bar's drink menu as well, with each receiving its own namesake cocktail. Fire, for example, is a bold blend of smoky Scotch, jackfruit-infused rum and longan served in a symbolic phoenix glass with a peacock feather. The sweeter Air, on the other hand, relies on dried fruit bourbon, chocolate, popcorn and cherry foam and is served in a large seashell in homage to the soothing wind heard when a person lifts one to their ear. A delicate, droplet shaped glass contains Water's delicate blend of cherry blossoms, jasmine gin and elderflower that call to mind the purifying effects of spring rain. These complex taste profiles and one-of-a-kind serving methods exemplify Corked Tales' attention to details: from the oak blocks positioned atop the Wood cocktail to the custom drink logos that borrow from pagan and eastern symbology, every aspect of the experience is attended to the way an editor meticulously scans a text for plot-holes.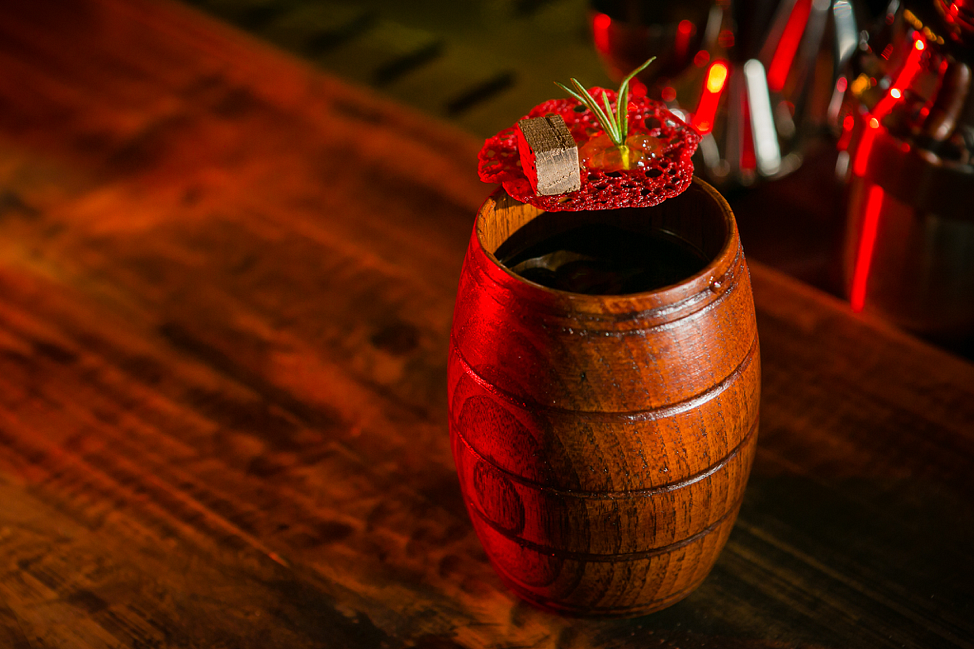 Corked Tales isn't just interested in telling their own stories, though; they invite guests to share theirs via a unique experience where patrons provide personal anecdotes and expert bartenders prepare personalized cocktails that epitomize both the narrative and the sharer's taste preferences. The wholly original, one-time-only beverages are a perfect gift for a loved one or a special way to make for an unforgettable evening.
No one likes to hear the same story told over and over again. Corked Tales understands that the same goes for drinks. Therefore, they serve classic cocktails with twists that keep them fresh and exciting. For example, their whisky sour is accented with cucumber while fresh Vietnamese coffee elevates a traditional gin and tonic into a smooth, exhilarating taste experience. Moreover, in the same way parents often improvise yarns when their children request bedtime stories, the bartenders love to create new drinks on the spot. The friendly, knowledgeable staff include an anecdote or bit of trivia with each glass, such as the fascinating maritime history of gin and the reason it cannot technically be considered a spirit.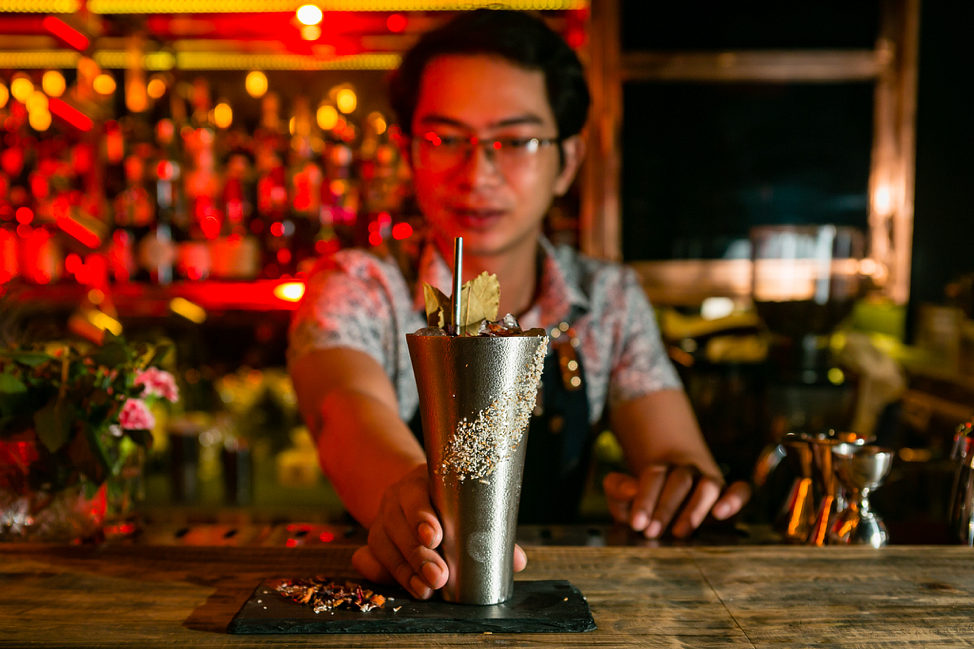 A good story is worthless, of course, if one cannot actually hear it. Corked Tales maintains a chill background where the music is kept low and the lights soft. It is not a place to dance or get rowdy. Instead, guests casually sit and chat comfortably without the need to shout or repeat themselves.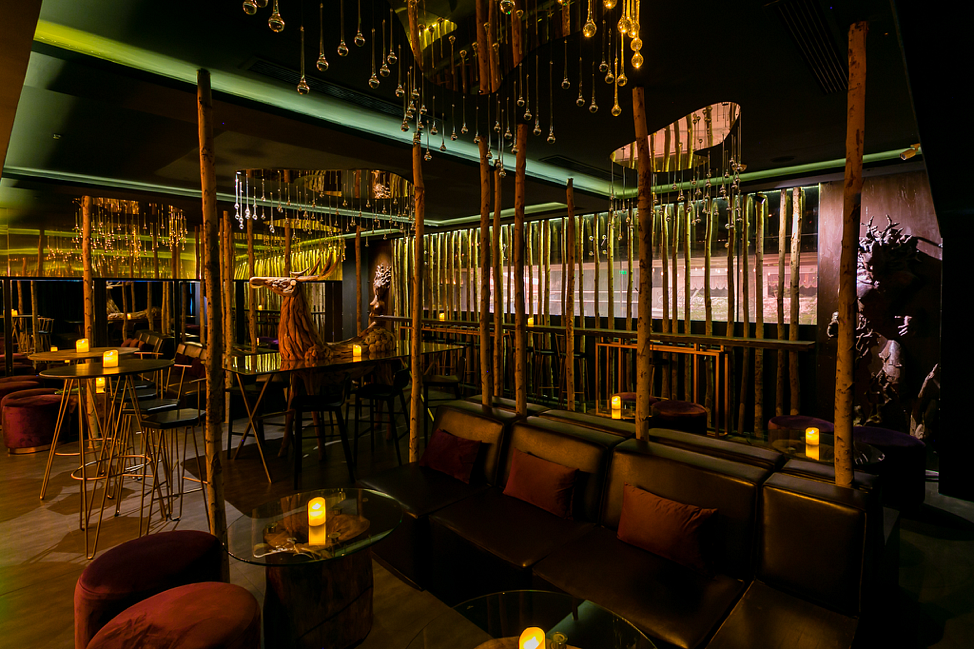 Corked Tales also pays careful attention to being responsible ecological stewards. They have replaced plastic straws with metal ones and they use local ingredients from nearby markets. Not only does this reduce their carbon footprint and ensure freshness, it also translates into unique Vietnamese drinks. Pandan, pineapple pear, coconut, and molasses are amongst the local ingredients utilized. As different ones come into season, new drinks are released as part of an evolving and expanding menu that translates concepts such as Philosophy and Twilight into flavor experiences.
Saigon has as many cocktail venues as the average library has books. Corked Tales stands out, however. Experiencing original, locally-sourced and world-class drinks, chatting with bartenders that love to share stories, and absorbing an atmosphere conducive to conversations feels like reading a book you just cannot put down.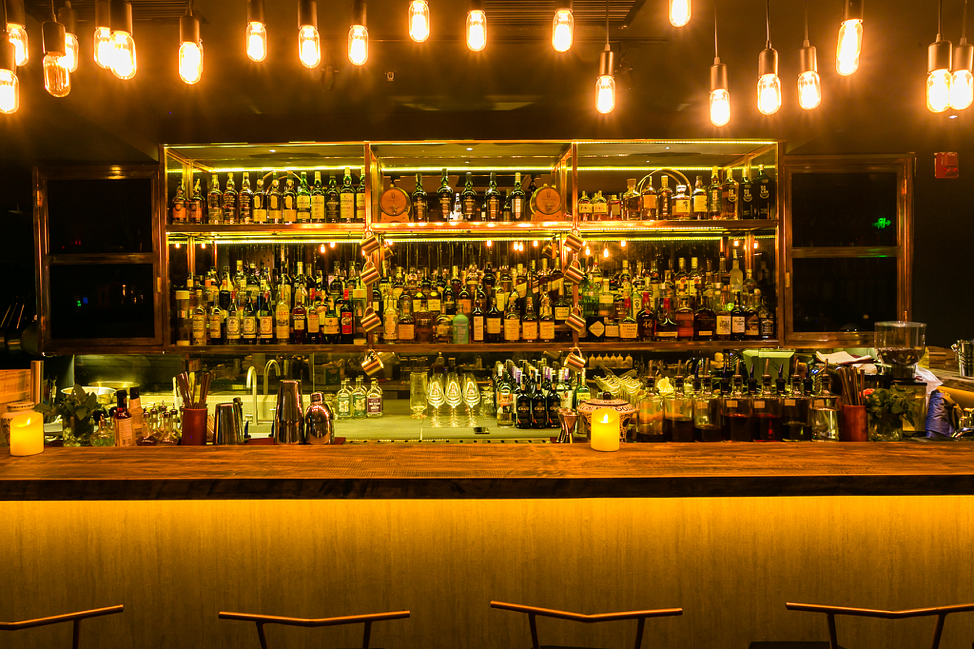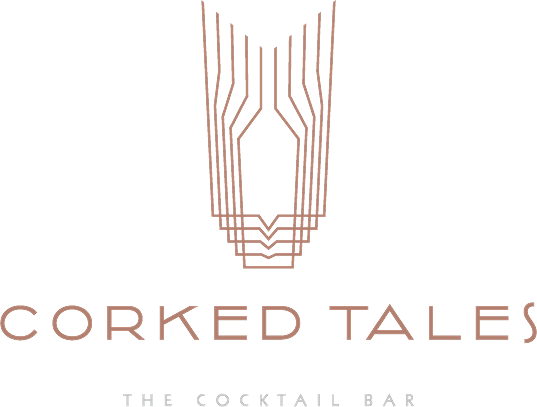 028 3636 1474
M Floor, CJ Building, 6 Le Thanh Ton, District 1, Ho Chi Minh city