A radiant smile makes all the difference for first impressions, attracting admiring attention and instilling self-confidence.
Everyone wants a beautiful grin but no one wants to undergo the painful, time-consuming process typically required to achieve one. Elite Dental, however, has vastly improved the restoration process using advanced computer technology. The state-of-the-art facility provides custom treatments that completely makeover a person's teeth in a single visit.
Getting crowns, inlays and onlays that improve a person's smile has long been an arduous endeavor. Before new teeth and crowns can be fabricated, patients must suffer through uncomfortable silicon or alginate mouth trays to make impression models that are then sent to a laboratory that can create the necessary restorations. Beyond lengthy shipping and processing times, sometimes the final pieces are unsatisfactory due to inaccurate impressions. They then must be returned, which requires a longer wait time. The entire restoration process can take 3-5 days and require several trips to the dental office.
Elite Dental understands that many people don't have the time or energy for such a lengthy procedure and have thus turned to technology to improve the situation. Elite Tu Xuong clinic has invested in an advanced CAD/CAM system. CEREC Chairside units take safe 3D scans that are utilized by software to identify a patient's restoration needs and produce a variety of design solutions. A chairside machine then mills the needed restorations, sintering the zirconia restorations on-site in just 30 minutes. The procedure requires only a single visit and is less painful or invasive compared with traditional methods.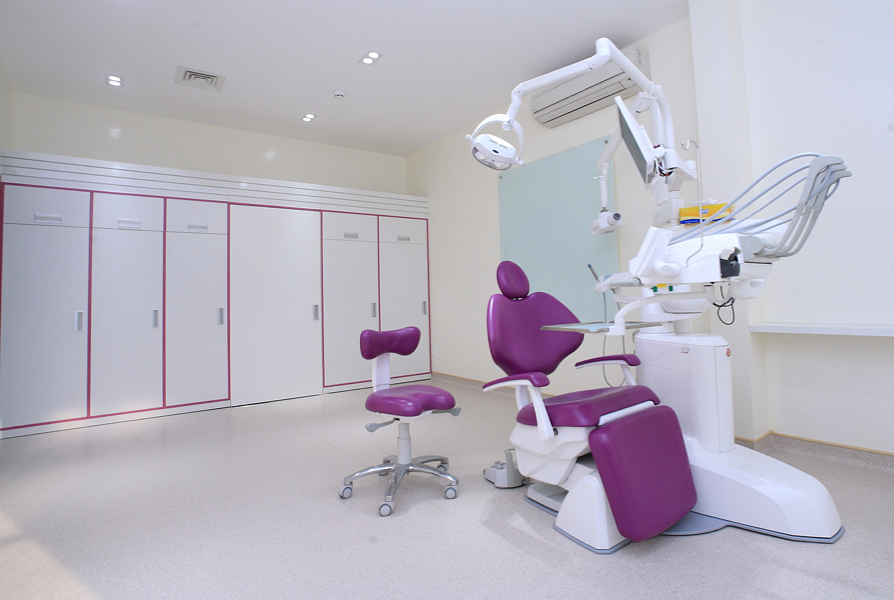 One major advantage of CAD/CAM is the precision it offers. Unlike traditional molds, the computer is able to take microscopic measurements which means all crowns and replacements fit perfectly, matching a person's face and smile. Similarly, the system provides an unparalleled degree of customization. Colors and textures are produced that look natural next to the untouched teeth. Before any surgery begins, the patient is able to see a full mockup of the work to be done and how it will look when completed, as well as observe the creation of the restorations.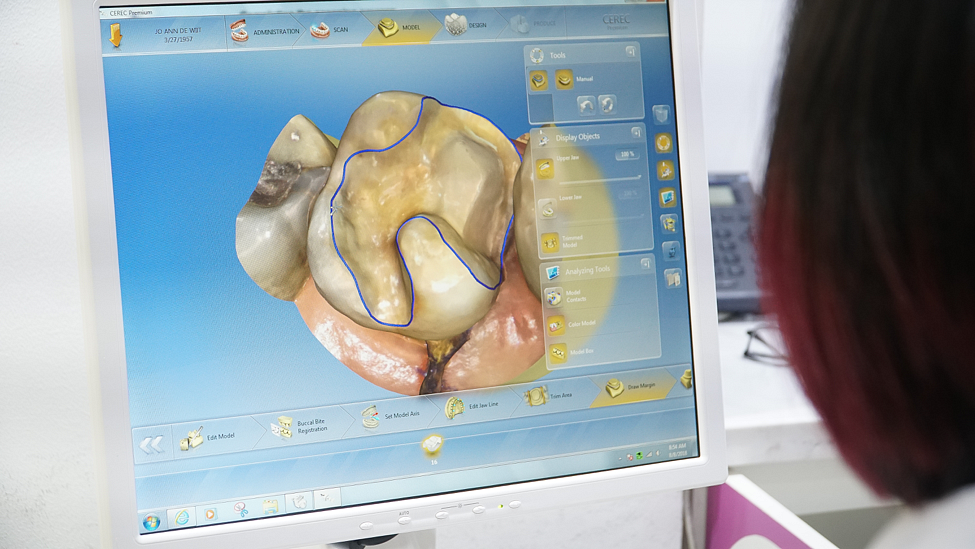 When deciding to undergo a medical procedure, a patient must be confident in the safety and expertise of the clinic and their physicians. The friendly doctors at Elite Dental have been trained overseas in France, the USA, Singapore and the Philippines and speak fluent English as well as French. As opposed to general practitioners, specialists perform the surgeries, so a prosthodontist will do all crown work and an implantologist will perform implant surgery, for example.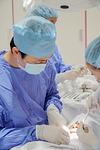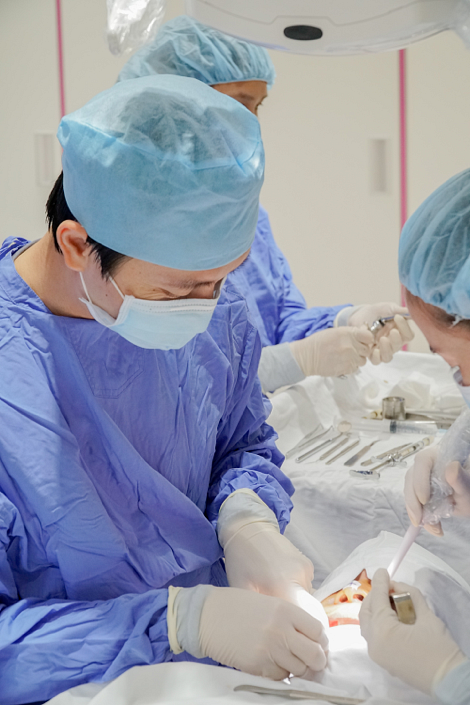 The clinic won the Global Patient's Choice Award and obtained a GCR (Global Clinic Rating) which is reserved for dental procedure providers that exceed international standards. The modern, relaxing rooms put a person at ease through a combination of soothing music, sterile equipment and warm staff.
CERC itself is a safe and trusted technology. CEREC procedures have been used for over 30 years and more than 250 scientific studies have attested to their low-risk efficacy. They are so common that one is performed somewhere in the world every five seconds. Moreover, the use of zironia as opposed to metal for the production of replacements means a person doesn't have to worry about allergic reactions while enjoying better aesthetics. They also last longer than conventional restorations.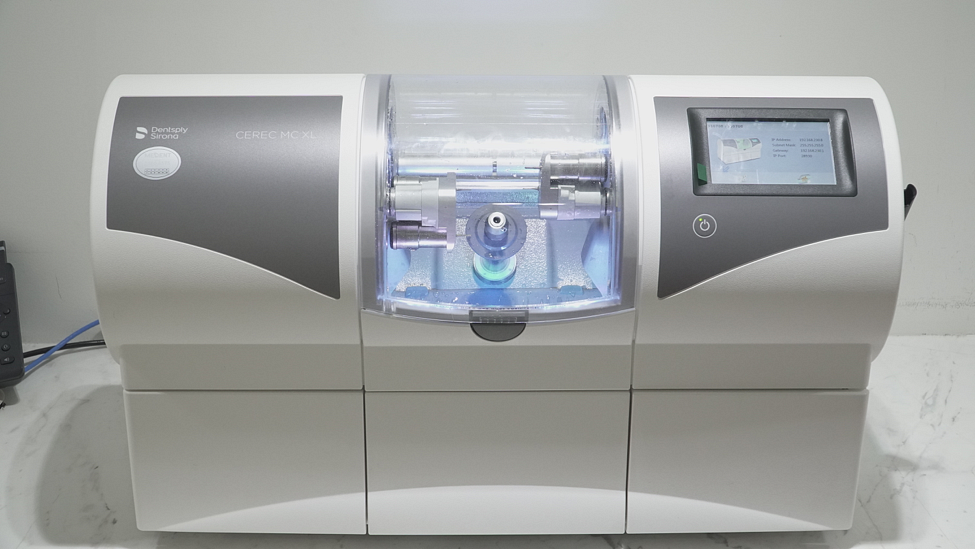 Elite Dental is ideal for busy people whose smiles need significant work. Severe cavities that cannot be treated by simple fillings, drastically discolored teeth or smiles that suffer from misshapen, missing or damaged teeth can all be fixed in a single visit. The flexible hours and easy online booking system allow individuals to have their needs met with minimal impact on their daily schedules. Expats in particular appreciate the staff's international experience and the clinic's global standards for equipment, service and procedures. At a fraction of the cost it would take in America, Australia or Europe clients receive the same results.
Elite Dental aims to help people who suffer pain or embarrassment from their smiles but have limited time to address the problem. New technologies mean that no one has to endure this difficult situation any more. The clinic's one-visit restorations can give them back their healthy smiles in a clean, state-of-the-art clinic run by experienced professionals.
Single Visit Dentistry Service now available with a 20% discount (maximum 3 units) for crowns, inlays and onlays until 20 Sept 2018.


(028) 7306 3838
Business hours: Monday – Saturday, 8:00 AM – 7:30 PM
51A Tu Xuong, ward 7, D.3, Ho Chi Minh City
57A Tran Quoc Thao, ward 7, D.3, Ho Chi Minh City