Will Chris Pratt play the sullen or the silly half of the bodyguard duo in the Hollywood remake?
As Deadline reports, Universal Pictures announced that it would adapt the Vietnamese action-comedy flick Vệ Sĩ Sài Gòn (Saigon Bodyguards) from 2016. The original follows the classic bodyguard trope in which two security agents, Trịnh (Kim Lý) and Viễn (Thái Hòa), are tasked with protecting the wealthy heir of the Vietnamese dairy conglomerate Lê Milk.
Trịnh, in sharp suits and sharper hairdos, is the muscle of the duo, with a cold temperament and a no-nonsense approach to guardianship, while Viễn is his goofy counterpart whose shenanigans plunge the pair into one hiccup after another.
It's confirmed that Avengers alumnus Chris Pratt and Chinese action icon Wu Jing will star as the at-odds bodyguard pair, though the news source didn't specify which actor will play which guard.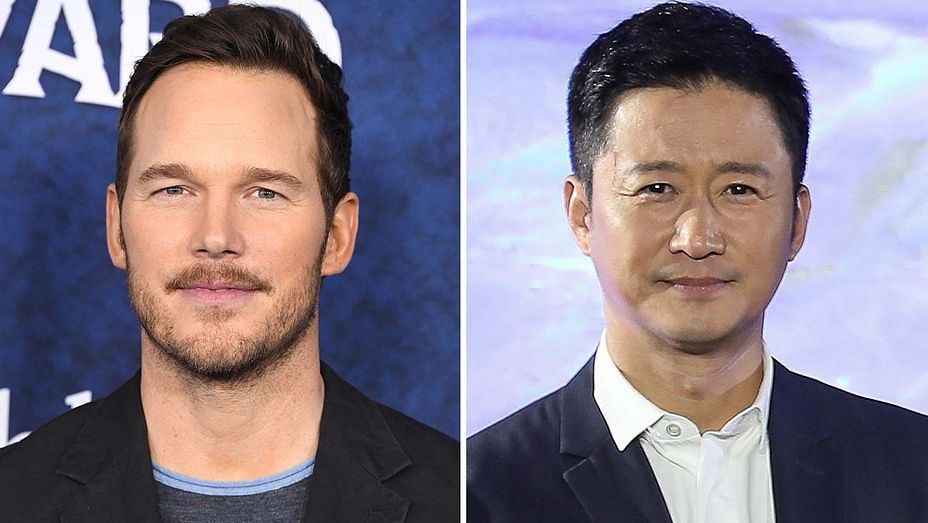 Pratt, known for his high-profile role in Marvel's Guardians of the Galaxy and Avengers movies, will join the production right after finishing Jurassic World: Dominion. Wu Jing, or Ngô Kinh in Vietnamese, is at the helm of the Chinese blockbuster franchise Chiến Lang (Wolf Warrior).
The adaptation will be written by Alex Gregory and Peter Huyck and co-produced by Pratt's own Indivisible Productions.
Directed by Japanese auteur Ken Ochiai, Vệ Sĩ Sài Gòn is average in almost every aspect, from writing and action choreography to acting, though it managed to rake in VND39 billion in ticket sales.
Apart from Vệ Sĩ Sài Gòn, another Vietnamese flick has also been tapped for a Hollywood adaptation. Back in 2018, it was confirmed that Cô Hầu Gái (The Housemaid), a colonial horror film by Vietnamese-American director Derek Nguyen, would have an American remake, written by Geoffrey Fletcher (Precious). It was announced last month that Deon Taylor will direct the remake, now officially titled Grave Hill.
Watch the trailer of Vệ Sĩ Sài Gòn below:
[Top photo via YouTube]