The third annual Hanoi International Queer Film Week (HIQFW) is all about love.
Love is a bridge capable of connecting us all if we do the work to build it. A lack of love creates a chasm that drives us further apart. Nguyen Bao Chau, founder of HIQFW, has been working on building that bridge between Vietnam's queer community and the rest of society since its inaugural event in 2017, making it the first queer film festival licensed by Vietnam's Ministry of Culture, Sports and Tourism. That initial year focused on a journey of pride — the path many queer people take when discovering their identity and finding love and acceptance. The second year focused on embracing diversity by shining a light on the multitude of identities that exist within the queer community itself.
That brings us to 2019. This year's theme draws inspiration from legendary Vietnamese musician Trinh Cong Son's song 'Hay Yeu Nhau Di,' which loosely translates to "Let's fall in love." The goal of this year's festival is to display stories of love that can unite the groups within the queer community and Vietnamese society as a whole. The hope is to create lasting change in the perception, understanding, and acceptance of each and every LGBTQ person. Over the next few years, there may also be opportunities to adjust laws in Vietnam to allow same-sex marriage, and so now is a crucial time to build a wider understanding of the issues the community faces.
Chau, who is transgender, has faced a journey of self-discovery and acceptance. Since he was three, he could sense a dichotomy between the female body he was born into and how he felt inside. After browsing an illustrated copy of The Little Mermaid one day, instead of identifying with Princess Ariel, he identified with Prince Eric. After that, Chau tells Saigoneer:"My mom bought me a white T-shirt that looked like the prince in the book," which he wore to try to look like the prince. In first grade, he discovered the Harry Potter series and dreamed that "When I turned 11-years-old, Hagrid would send a letter to me that said I'm adopted, then he would come to turn me back into a boy and take me away to Hogwarts." Unfortunately, years passed with no magical transformation.
When puberty hit, the reality of his body grew undeniable. Chau was left alone searching for answers for questions about his own identity. He started searching online for a term that matched how he felt inside and discovered the term lesbian. Yet while he was attracted to women, it didn't feel right, because he didn't feel like a woman. During his first year of high school, an observant, caring teacher lent him a book about the LGBTQ community. He learned the term 'transgender' for the first time and he says a "whole new world opened in front of my eyes. I finally had an identity for myself as a transgender male, and I felt comfortable with that label. That was the moment my world became defined." Today, Chau doesn't personally subscribe to strict labels, but back then, merely knowing such a label exists meant he didn't feel alone.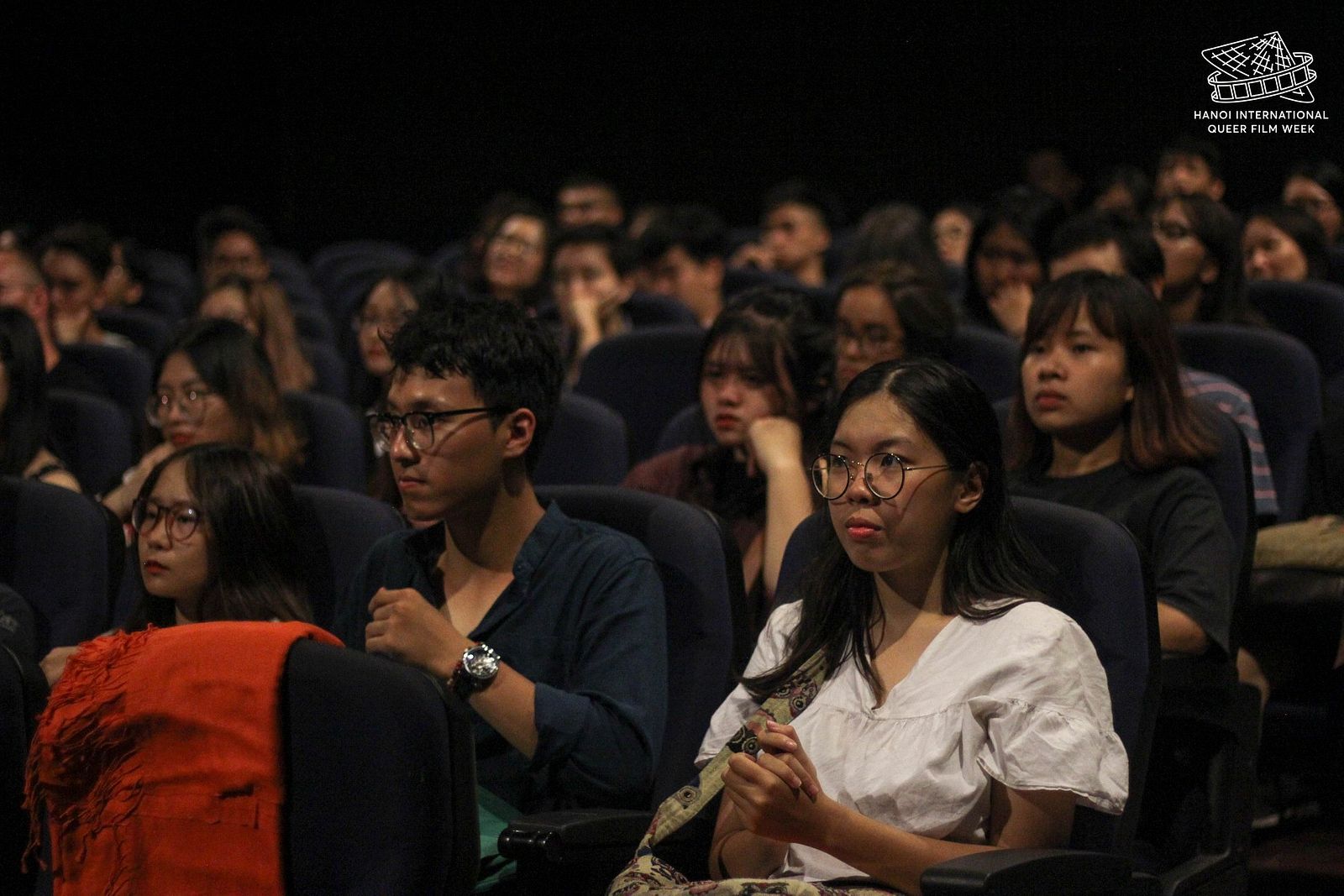 Intertwined with his personal journey was a love of film. When he was a child, his grandmother worked in a cinema, and every day after school he would sit in the theater watching classic movies while waiting for her to finish work. That is when he could first "understand the feeling of seeing the movie…on the big screen. It's an amazing feeling when you can see the whole screen…the characters, the feelings wash all over you." He entered a filmmaking contest for children hosted by Panasonic at the age of 12, which turned his love of film into a passion for filmmaking. By the age of 18, after meeting many other filmmakers and LGBTQ advocates around Asia, he became determined to start the first officially licensed queer film festival in Vietnam. Independent, queer voices, he felt, should be represented and celebrated on the big screen — a feat he achieved a year later, at just 19-years-old, with the support of the Dutch Embassy. In its first two years, HIQFW screened 37 films for more than 2,200 attendees.
This year's edition will take place over nine days, from November 18 to 26, at both L'Espace and August Cinema. Each day will represent a different type of love, such as familial love or young love, with each serving as a potential bridge to foster empathy and understanding between separate groups. In any society, not just Vietnam, when there is a lack of awareness about a specific identity or community, societal biases can grow and intensify, making the divide harder to cross. In such instances, we often need a little love to bridge that gap.
For example, What I Would've Told My Daughter If I Knew What to Say Back Then by Filipino filmmaker Cha Roque screened during HIQFW's inaugural year. The film is an experimental documentary focusing on an imagined conversation Roque has with her daughter, heard over 13 years of home videos. In the dialogue, Roque, a lesbian, reflects on how she could have 'come out' to her daughter; her attempt to do so in reality, she says, was "stolen" by her ex-husband when their daughter was three. After the screening, an older woman in the audience said she never really understood the challenges faced by queer people, but the film made her admire and appreciate the filmmaker's relationship with her daughter. This beautiful example of familial love from a queer filmmaker created a new feeling of empathy in a person from an older generation not previously exposed to such tales. For Chau, sharing these stories of love is "like we are [planting seeds] for small trees in our heart, and after each screening that tree grows a bit, until we get a green soul."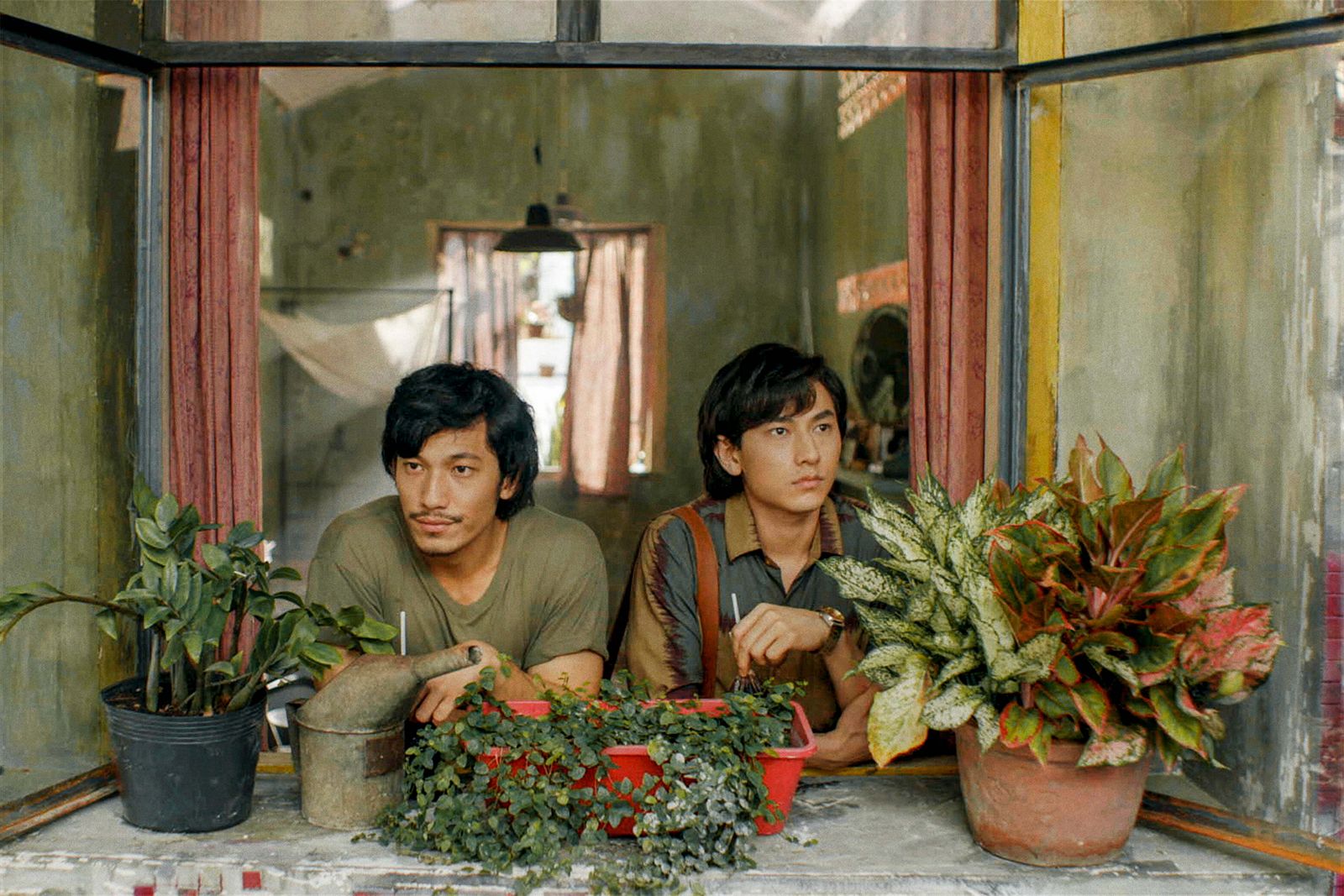 This year features another documentary exploring the love of queer parents in Maya Newell's Gayby Baby, which focuses on four kids of queer parents, and how they wrestle with growing up in a world that questions their parents' ability to raise them due to their sexual orientation. Gayby Baby will screen on November 21. Leon Le's Song Lang, a critically acclaimed film which won Best New Director at Beijing International Film Festival, will close the festival at a public screening on November 25 at 3pm at L'Espace. Other notable films on the schedule include Girl by Lukas Dhont on November 20 and Roommate by Nguyen Le Hoang Viet on November 25.
New to HIQFW this year is Queer New Wave (QNW), an award designed to encourage more queer filmmakers around the world to raise their voice and share their stories. From 74 submissions sent in from 27 countries, 20 films will be screened and judged by an international jury of filmmakers. This year's panel includes: Fan Popo, a Chinese queer filmmaker, activist, and organizer of the Beijing Queer Film Festival; Marcus Manh Cuong Vu, a Vietnamese film programmer, producer, and critic who founded the now-defunct YXineFF online film festival; Cha Roque, the aforementioned Filipino filmmaker who's also communications director at DAKILA, an artist collective in the Philippines aiming to create social change; Phan Dang Di, a Vietnamese filmmaker and screenwriter who won the SACD screenwriting award at Cannes in 2010; and Pham Thi Hao, a Vietnamese filmmaker who edited Madam Phung's Last Journey, a landmark LGBTQ documentary about a transgender Vietnamese singer.
All screenings at HIQFW are free. Visit TicketBox to see the event's full schedule and book tickets. For updates, follow them on Facebook. If you would like to support this year's festival, visit their gofundme page.