My father-in-law has spent decades visiting Hồ Tây (West Lake). His personal story both contrasts and reflects Vietnam's history as a whole and, as a result, offers a profound insight into the importance of Hanoi's largest lake.

In northwest Hanoi rests the city's most expansive freshwater lake. Offering relative quietude in a frantic metropolis, Hồ Tây's unique allure has drawn locals to its shores for centuries. The lake covers an area of around 530 hectares and is one of the few places in the city where one can still easily see the skyline. Lovers, friends, and loners alike all come here in search of privacy. The constant yield of bloated fish carcasses along the shore highlights the deteriorating water quality in recent years, yet it doesn't stop people from casting rods or handlines trying to catch the tilapia and tench that are still alive.
Hồ Tây is many things to many people. For me, it's the ideal place for riding my bike around on the weekends. For my wife, it's served as a place to find solace from heartbreaks, arguments or depression. For her family, along with hundreds of others who have lived beside the body of water for generations, the lake has helped sustain them through times of great hardship. As my father-in-law, Nguyễn Văn Quân, puts it: "Thanks to West Lake, many families can continue to live until this day."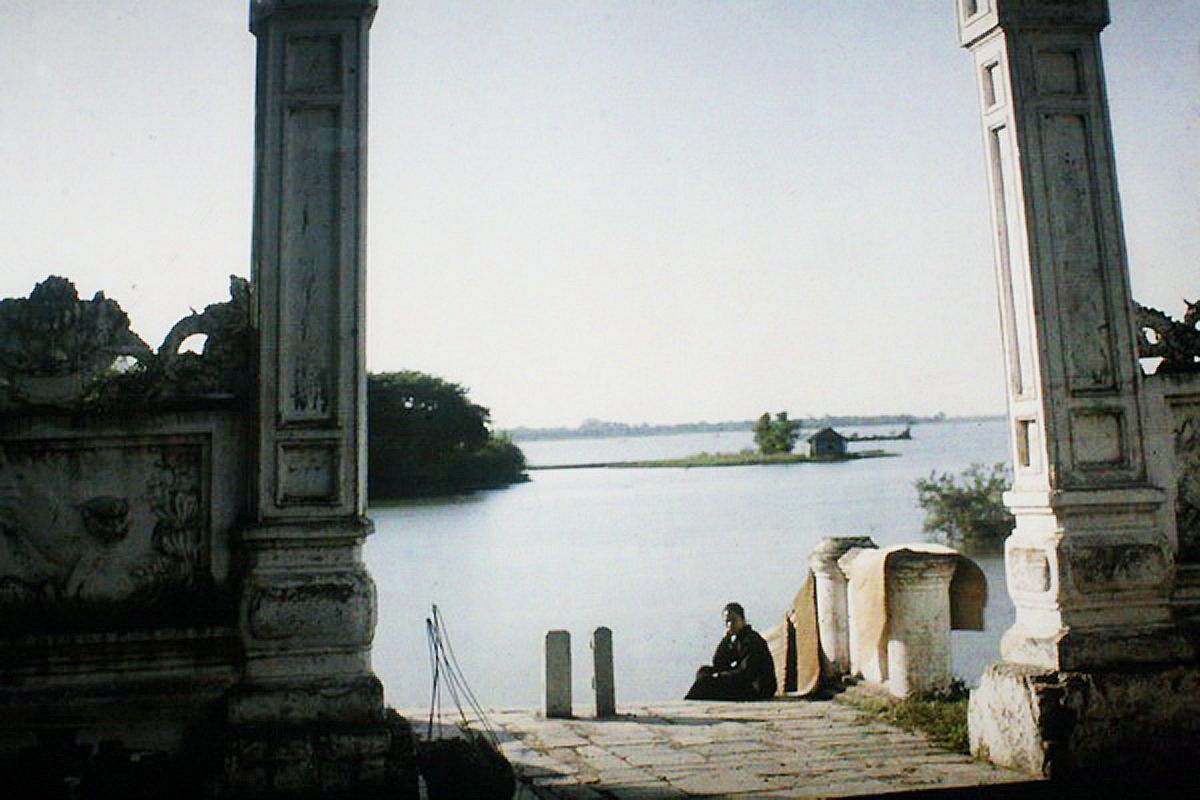 Up until the mid-20th century, the lake was home to a rich ecosystem. Seaweed and hyacinth freely propagated the lake, which made it the ideal breeding ground for all kinds of fish, plants and snails. Carp once grew to be 30-40 kilograms, and there were so many snails that one could scrape up hundreds of kilos of the creatures in a day. Consequently, flocks of birds such as mallards, swamphen and coots were all drawn to the water's edge. "In the foggy season, huge flocks blackened a whole corner of the lake," Quân says.
For locals, the lake became a haven for fishing, and methods of exploitation were plentiful. In his book Ký Sự Ven Hồ (Lakeside Chronicles), author Hoàng Quốc Hải writes about the plethora of techniques fishermen used on the lake, and said they ranged from "angling, fly-fishing, bait fishing, and trawling to using various types of nets…The means of fishing were not modern, yet they were intricate. They were capable of catching eggs or fish as small as a pinhead, as well as huge fish weighing tens of kilos…"
Myths abound in Vietnam over how the lake itself was formed. It's believed that over 1,000 years ago, the Red River shifted course, creating an oxbow lake that slowly grew into the capital's largest body of water. According to folklore, however, the lake's formation is linked to Vietnamese Buddhist monk Minh Không, who had been working as a medical practitioner in China. After treating a Chinese emperor, he asked for payment in bronze, which he brought back with him to Hanoi. Upon returning, he melted down the metal, poured it into a mold and formed a giant bronze bell.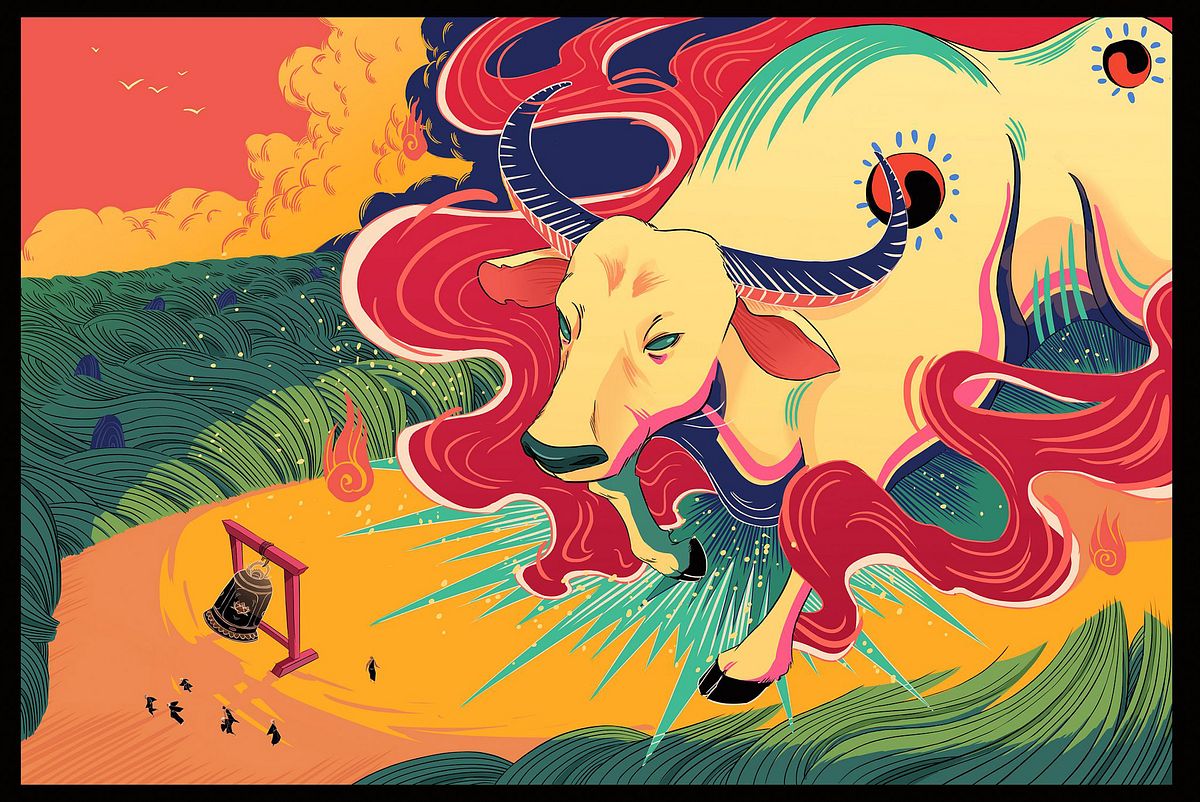 When struck, its song was so powerful it awoke a golden buffalo in the emperor's house. Mistaking the sound for its mother's call, the animal plodded south and stomped around searching for her. His heavy footfalls gradually formed a hollow that filled with water. Eventually, the resultant lake consumed the Golden Buffalo.
For millennia, people fished freely at West Lake, perhaps with these myths fresh in their minds. Yet when Hanoi hunched under French colonial rule, the right to manage the lake was put up for bidding. The highest bidder had to pay half a million Indochinese piastre into the city's coffers each year, but they could sell tickets to fishermen, with prices varying depending on the method of fishing used. Thus, the lake was divided into many different zones that were rented out to individuals or groups of people.
In 1954, the Democratic Republic of Vietnam took back control of the city, and the government allowed people to fish tax-free for three years. Then, in 1958, the city's socialist labor force cleared all the hyacinth in the lake, and the management rights were given to the state-owned West Lake Fish Farming Company. From this point on, all unsanctioned fishing was deemed to be "illegal appropriation of socialist property."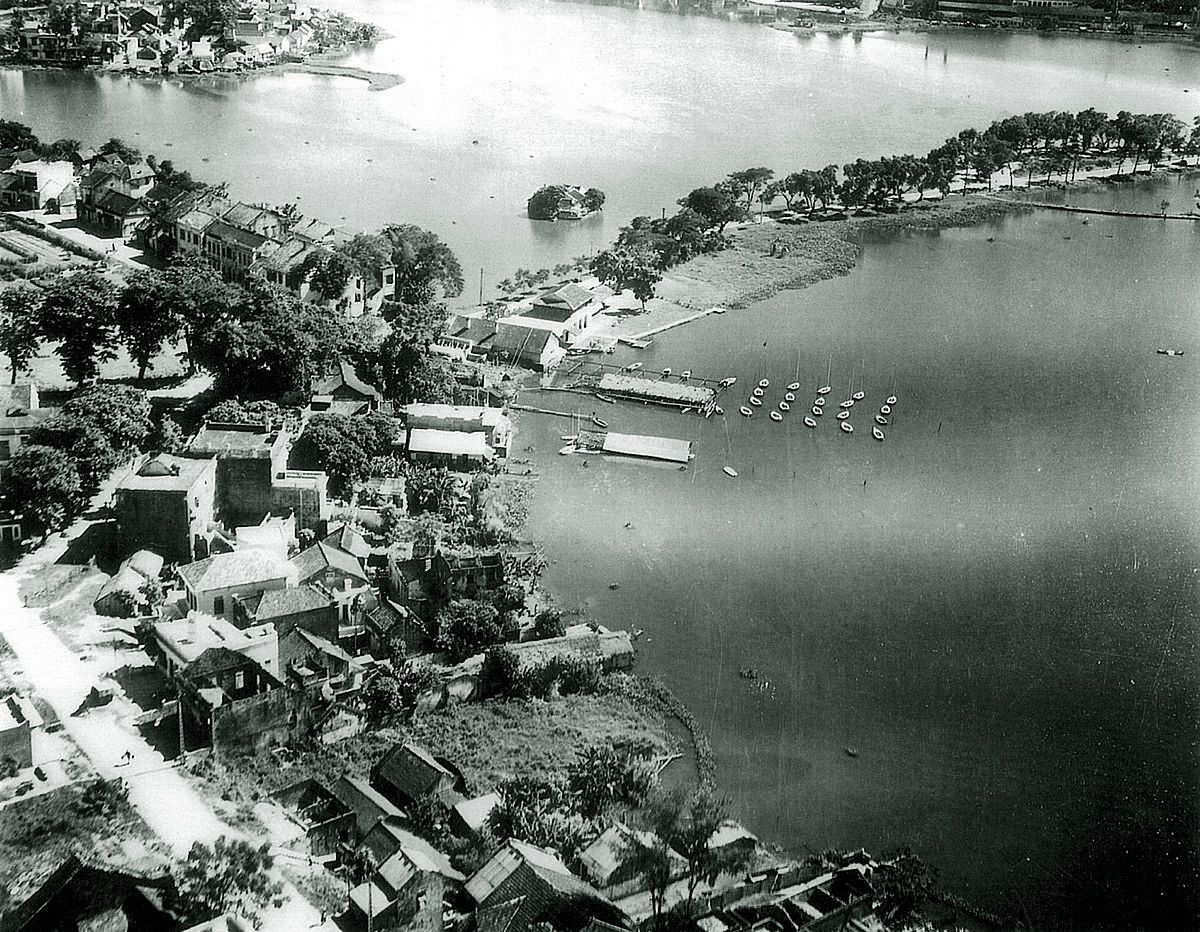 Quân, my father-in-law, was born the same year it became illegal to fish in the lake. Still, he learned how to fish from his father at a young age. As a teenager, Quân would go fishing and take naps when he was bored. Yet when he was 19, he received a call to join the military. He didn't see his village or the lake again until 1981, when he returned home. During this time, Vietnam went through bao cấp (the subsidy period), when the government controlled all aspects of the economy.
Ask any Vietnamese who lived through bao cấp and they'll tell you this was a time of hunger and suffering. "One of my friends was a skilled worker at Yen Phu power plant," Quân recalls. "He and his wife have five children, and the whole family had to share one pot of cháo." Like many people living around the lake, Quân had to go kéo trộm (illegal fishing) in order to provide for his family.
Under the cover of darkness, Quân would wade into the cold, murky water with his fishing net. Wary of the lake guards, he had to walk with his head tilted back, so his face barely broke the water, in order to avoid detection. "Sometimes, when it got really dangerous, I had to bring a towel to cover my face so light didn't reflect off it," he says. The lake guards used to patrol the lake on a motorized boat, but their system had a weakness. "When underwater, the boat sounds much louder than in the air," he explains, "so even if they turn the gas very low, you can still hear the 'oooooooo' sound."
After those clandestine night raids, he sometimes brought home between five and seven kilograms of fish. Then came the arduous process of disentangling the bounty from the net so he could sell them the next morning. "Alone, with just a gas lamp, I spent hours untangling the fish. Once done, when I stood up…my back was all crooked," Quân says.
Many families depended on the lake during this time. "One year, when it got so bad there wasn't even enough rice to sell to people, clams started to appear in Hồ Tây," Quân says. "You only needed to reach down to the bottom and bring up a fistful of clams. There were so many of them. Just bring them home with a handful of rice to make congee and the whole family can survive." Weirdly, the clams only appeared during that one period. The next year, he says, they were gone. "They appeared like they do in legends, where God or Buddha provides food for people."
The bao cấp era is long gone now. Since 1986, economic and political reforms have propelled Vietnam's GDP to among the world's fastest-growing. While my father-in-law no longer has to go kéo trộm, the experience of doing so left a mark on him. "My health deteriorated a lot because of it," he shares. There were times he spent the whole night drenched in chilly water trying to catch fish. "Nights like that, now that I think about it, I was only harming myself. Firstly, nights like that were too cold for the fish to go up to find food. Secondly, it was extremely bad for my body. But, I was young and didn't know any better back then."
He still goes to the lake now, but only to exercise or take his grandchildren out to play. Where there was once a lotus swamp, there now stands a playground. It serves as a gathering spot for not just kids, but also for parents and grandparents in the village. There are shops offering ice-cold drinks and pop-up, street-side karaoke that goes on late into the night. The lake still nourishes Hanoians, but now, instead of food, it offers a sense of belonging.