Bars in Hanoi don't come much smaller than Dot. Its width is no more than the span of my arms, but what it lacks in size it more than makes up for in value and substance. You'd barely notice the place at 66 Tran Vu in the day; a dark, shuttered façade lies behind seats from a nearby café. At night, however, it's a different story.
Nguyen Sy Hoang arrives at around 8pm, opens up, and pulls out a couple of tall bar stools. Chilled electronic music plays as he starts mixing the first drink of the night. I order an 'equation' from a leather-bound book on the bar which is full of suggestions from customers. The drink is superb – a tangy, rich and easy mix of rum, lemon, mandarin and vanilla.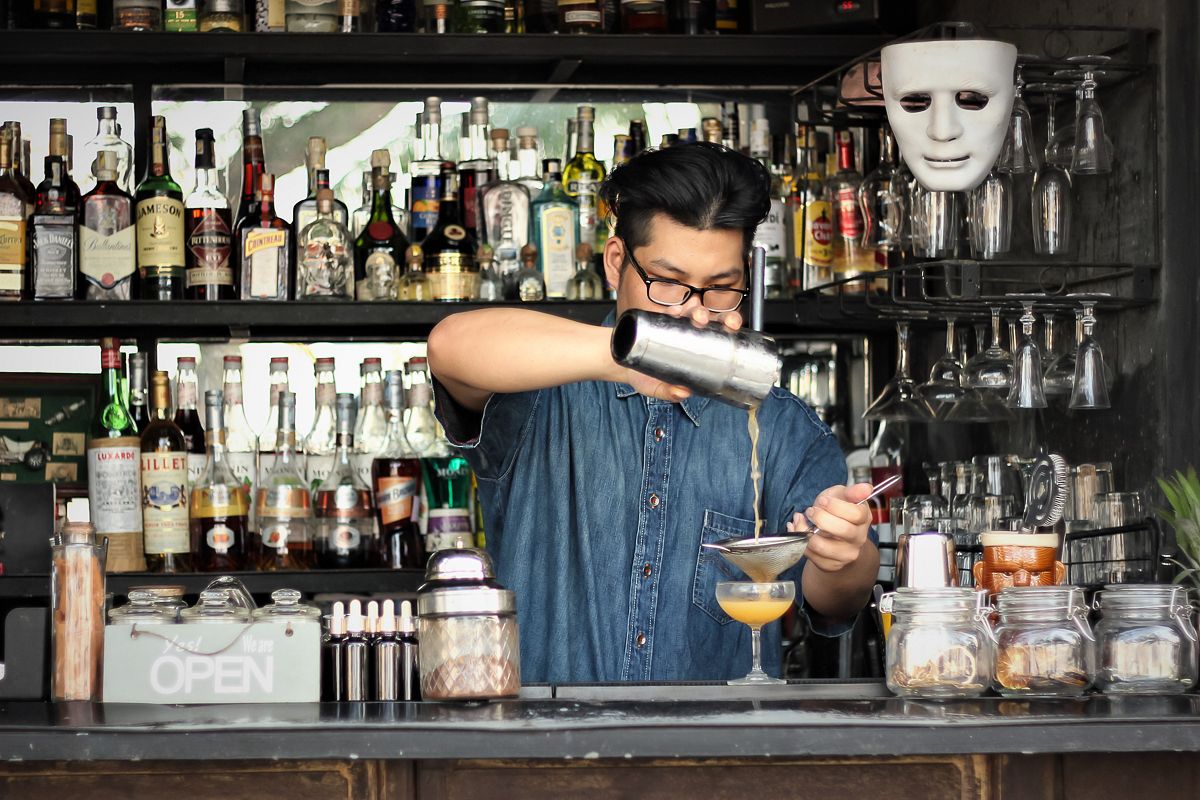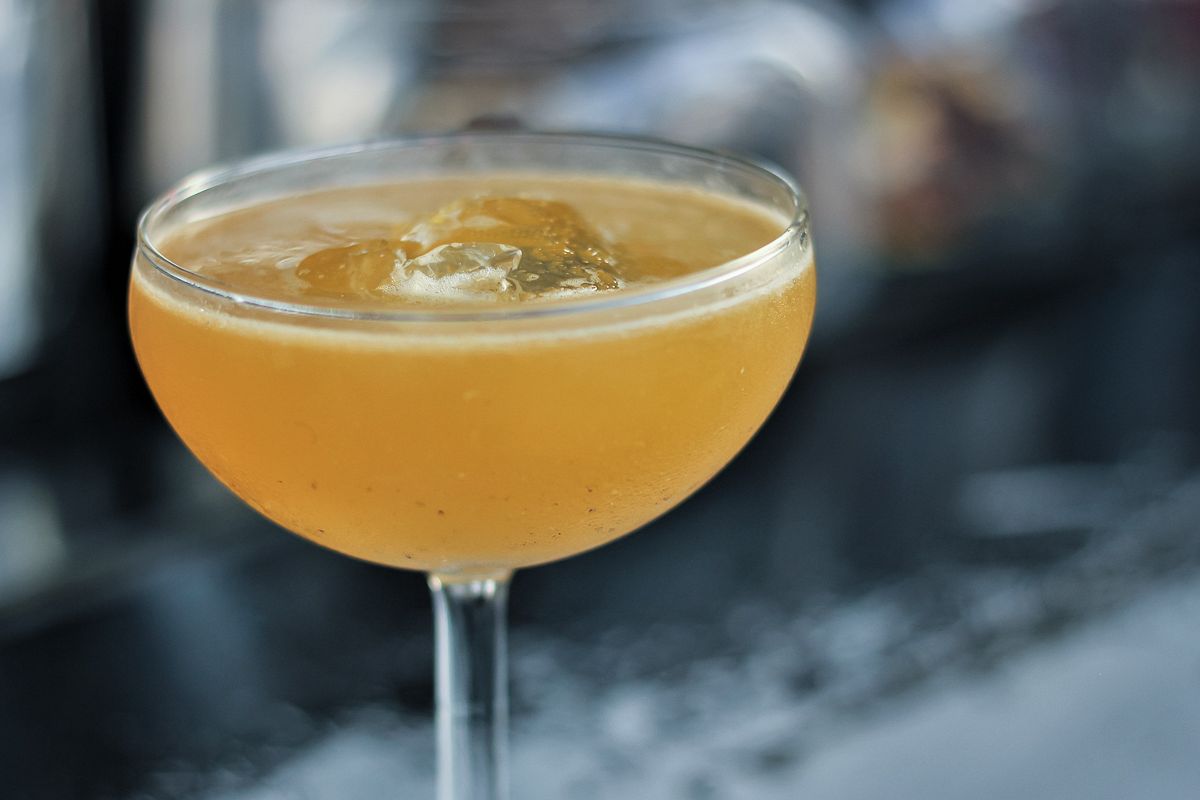 It's a one-man show for most of the night, with Hoang at the helm. It's such a small place you probably couldn't even fit two people behind the bar. There's no indoor space at all, just a couple of seats by the bar and little tables right next to Truc Bach Lake. Yet this means costs can be kept low. Cocktails are no more than VND60,000 – exceptional value considering the quality.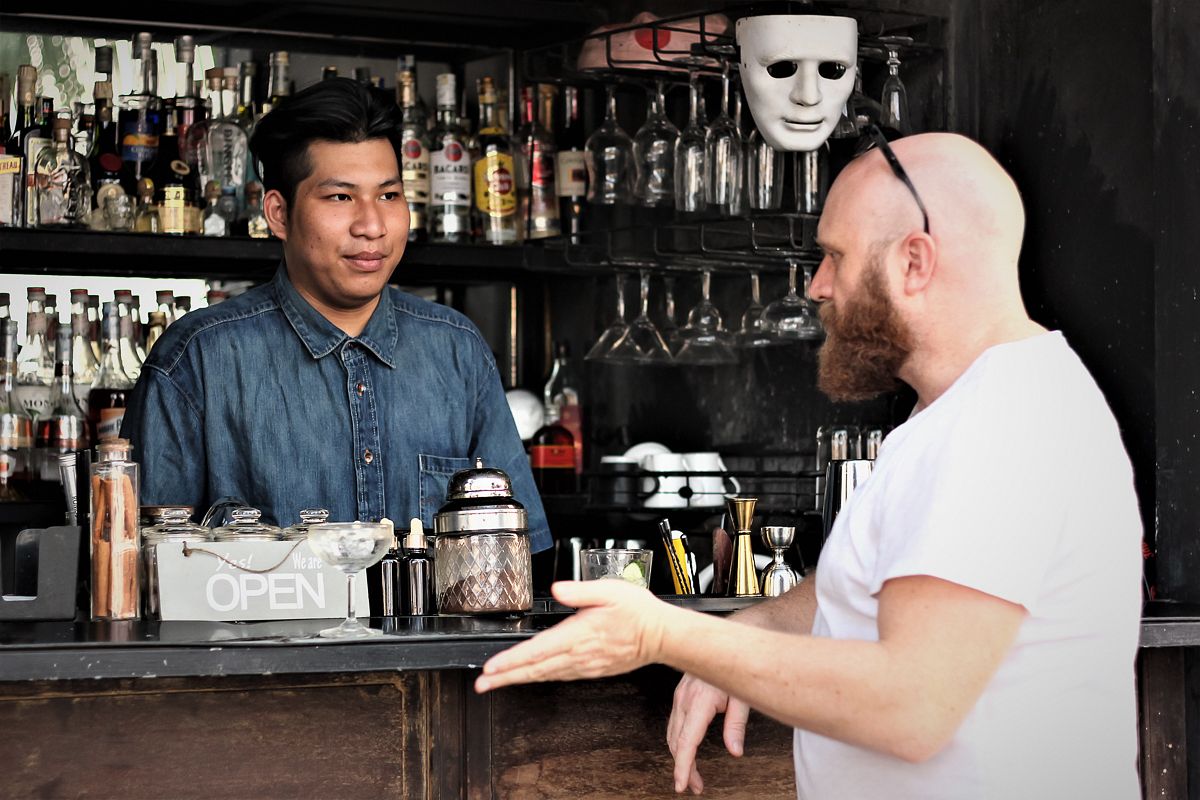 Hoang really knows what he's doing. I follow my first drink with an amaretto sour made with bourbon, lemon, and egg white. It's smooth, refreshing and sweet, hitting every spot. The cocktails are perfectly balanced and, to help you choose, the menu features a sliding scale from 'refreshing to spiritous' or 'adventurous to comforting' next to each drink.
The bar itself is made from an old door and there's no decoration apart from a crossbow on one wall and a white face mask by the spirits. The style of the place derives almost entirely from the tools needed for the job – glass jars containing spices, dried fruits and syrups, and a few rows of top-shelf alcohol.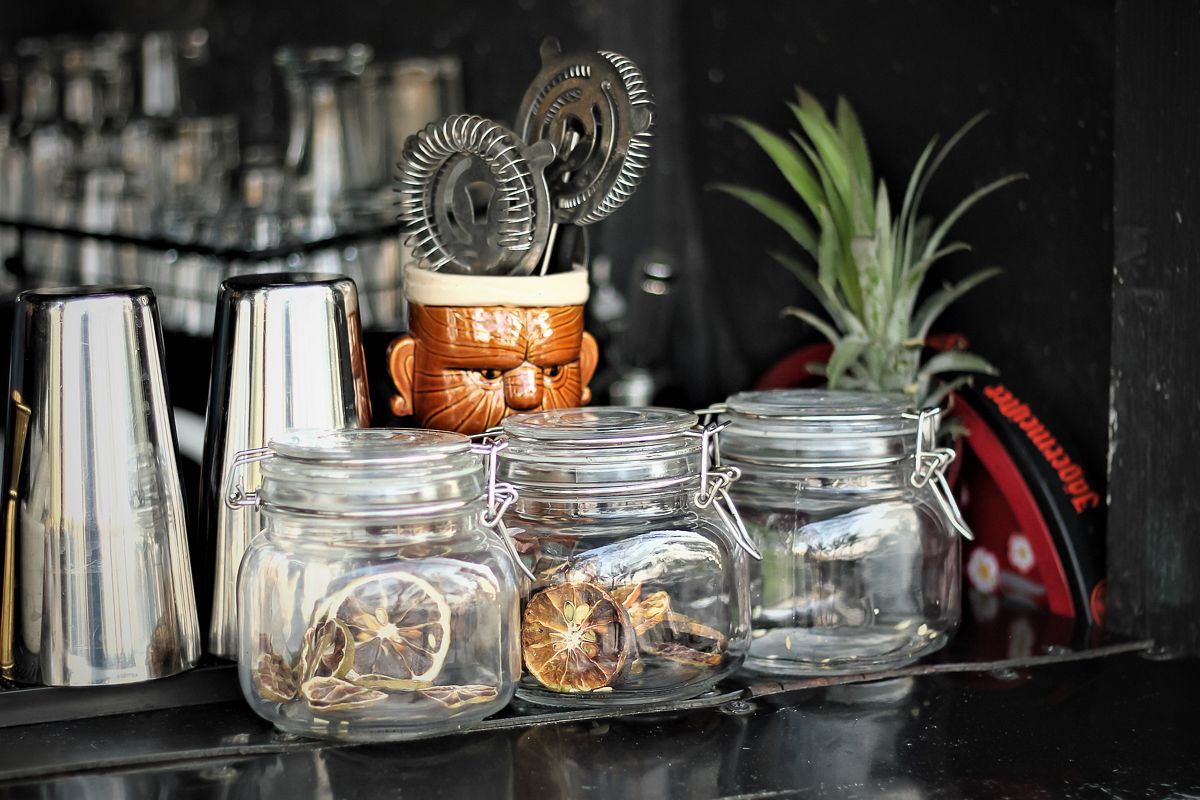 Dot opened just over a year ago when the owner, Dao Ba Trung, was able to realize his dream of owning a hole-in-the-wall bar. Trung works in another café earlier in the evening and tends to arrive later on.
As night descends, more customers turn up and the music shifts to jazz. After a few drinks it becomes clear it would be very easy to while away a few hours here; sampling the menu, enjoying great conversation and appreciating the lakeside view. And that's always possible because Dot tends to open until long after midnight.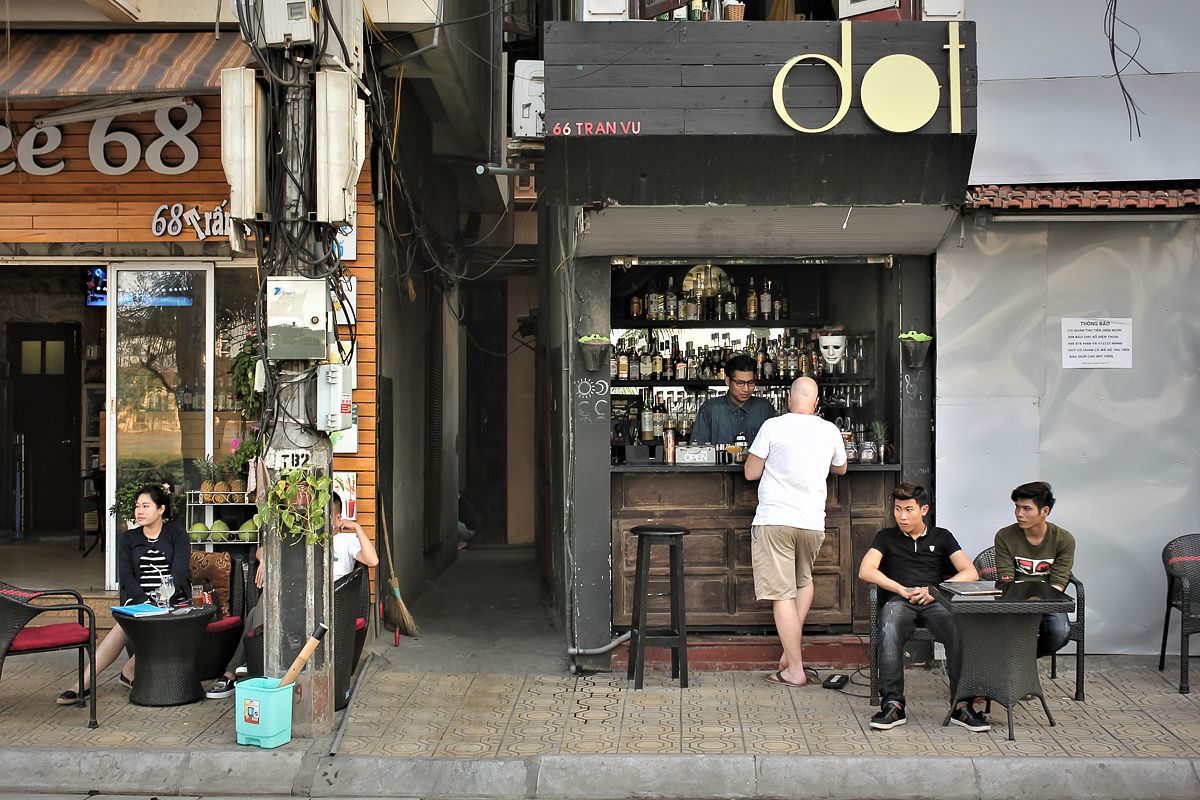 Dot Bar is open from around 8pm until after midnight.
To sum up:
Taste: 5/5
Price: 5/5
Friendliness: 5/5
Atmosphere: 4/5
Location: 4/5
Chris Humprey is a Hanoi-based writer, photographer and editor.
Dot Bar
66 Tran Vu, Ba Dinh

---
Related Articles:
---