If you've managed to find Cafe Cuoi Ngo, then you deserve to see it. The place feels like a well-kept secret, but it's so hard to find that I don't think publishing this article will overburden the space with customers. Out in Cau Giay, it's already a little off the beaten track, and "Cuoi Ngo" literally translates as 'end of the lane.'
Once you reach the lane, which is itself reachable via a number of other alleys, you have to turn off your bike and push it under a fairly ancient-looking arch. You'll then find yourself in a courtyard, with a tree at its center casting dappled light onto the café's walls.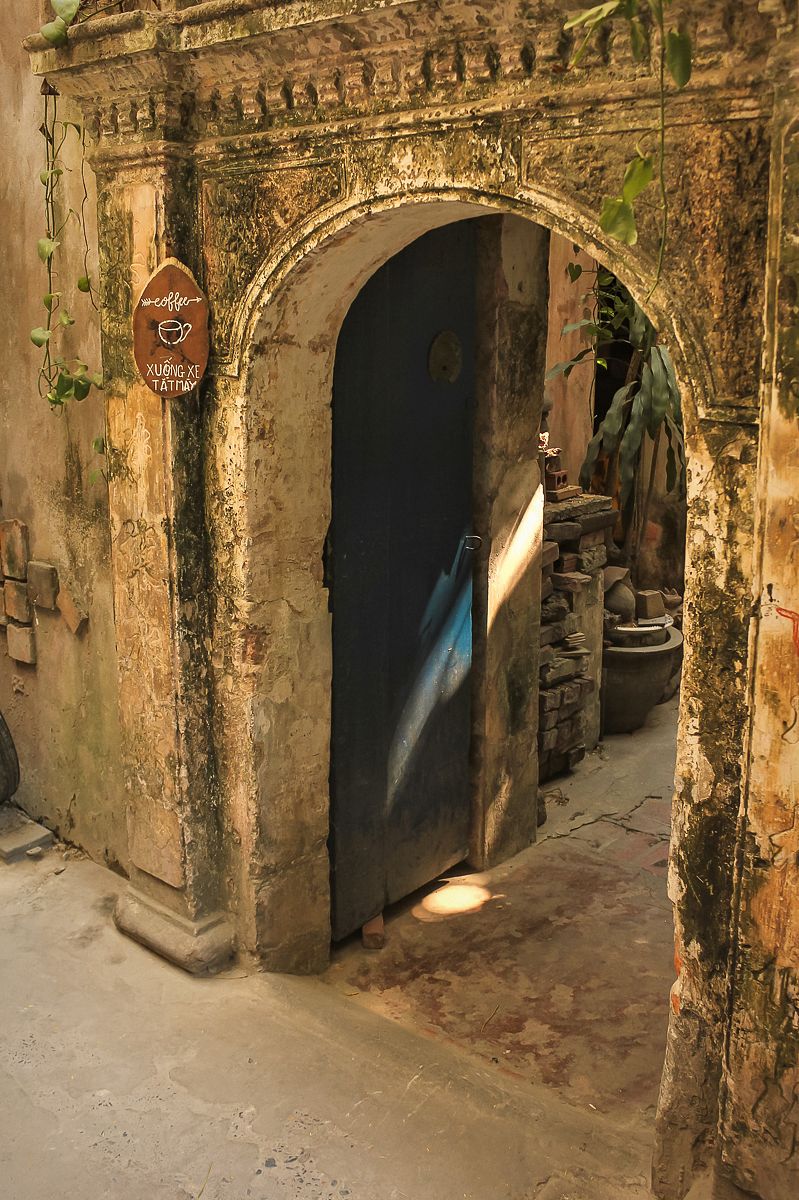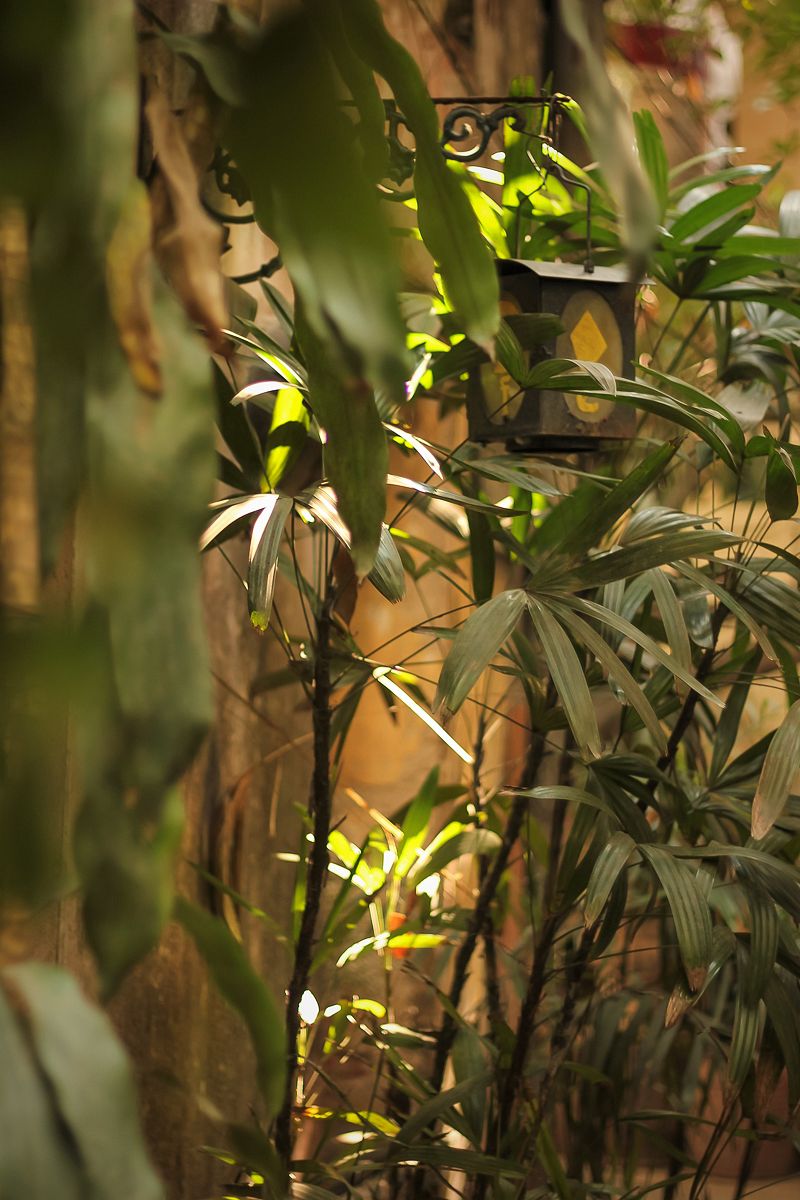 Inside, the building also feels ancient; decades of damp air have decayed the walls and even some of the artwork on display. Every wall is covered in art – impressionist paintings, black and white portraits, traditional puppet masks and multiple shots of Trịnh Cong Son. His songs play quietly in the background too, adding to the sense of nostalgia.
There's almost no plastic to be seen. Small wooden tables are dotted around, surrounded by bamboo stools. Fresh flowers – lilies and roses – are on a number of tables and their fragrance fills the room. Looking up, you can see the original wooden beams and roof tiles. Near the till you'll see an old radio, telephone and gas lamp and, on the hour, a timeworn clock chimes.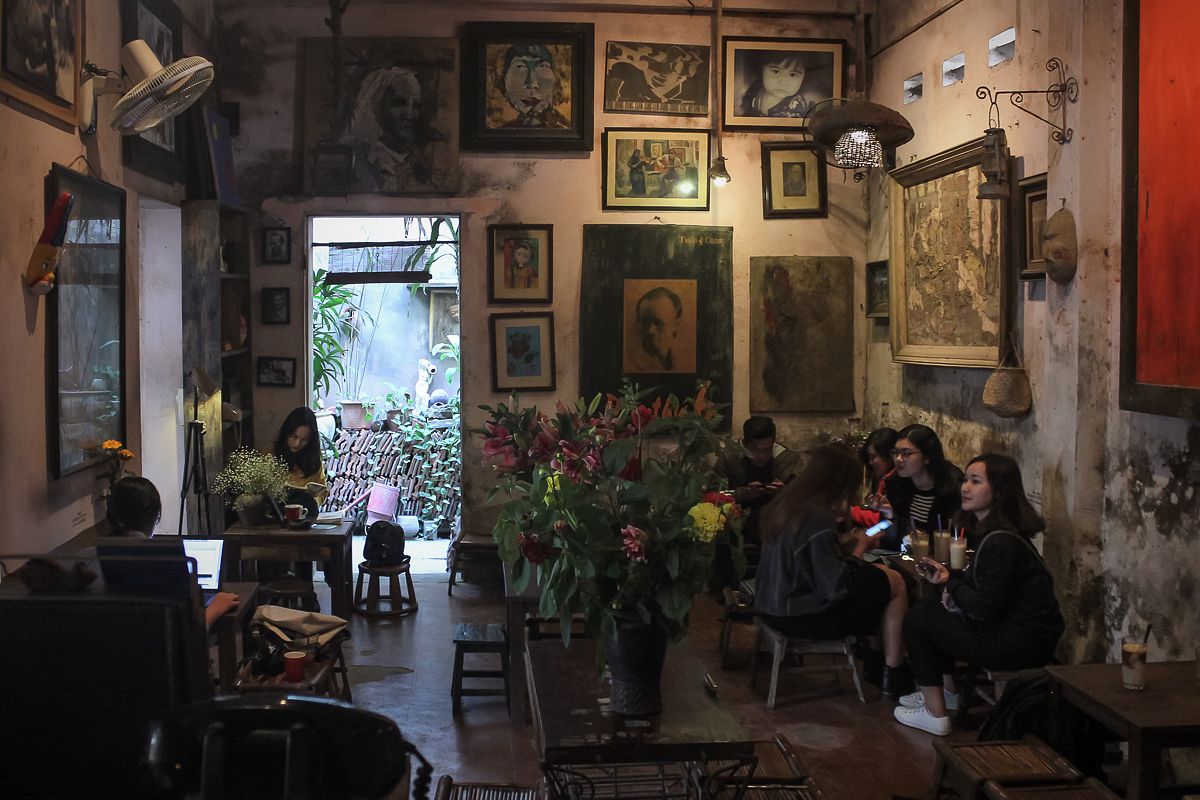 It's clearly a popular place for reading and working as much as coffee dates, and those who know the place visit often. Nguyen Lam, an architect, says he's been coming here for 12 years, which is almost as long as the café has existed. The owner, Nguyen Dang Khai, opened it up in 2003 – although the building dates back as far as 1968.
The selection of drinks is fairly usual – coffee, teas and smoothies – but it's worth being here just for the building and the style of the place. I order a sữa chua cà phê, which doesn't disappoint. They also have live music sessions here on Friday nights, during which a guitarist and violinist perform instrumental versions of Tring Cong Son's songs. I imagine the atmosphere could feel pretty magical in these surroundings.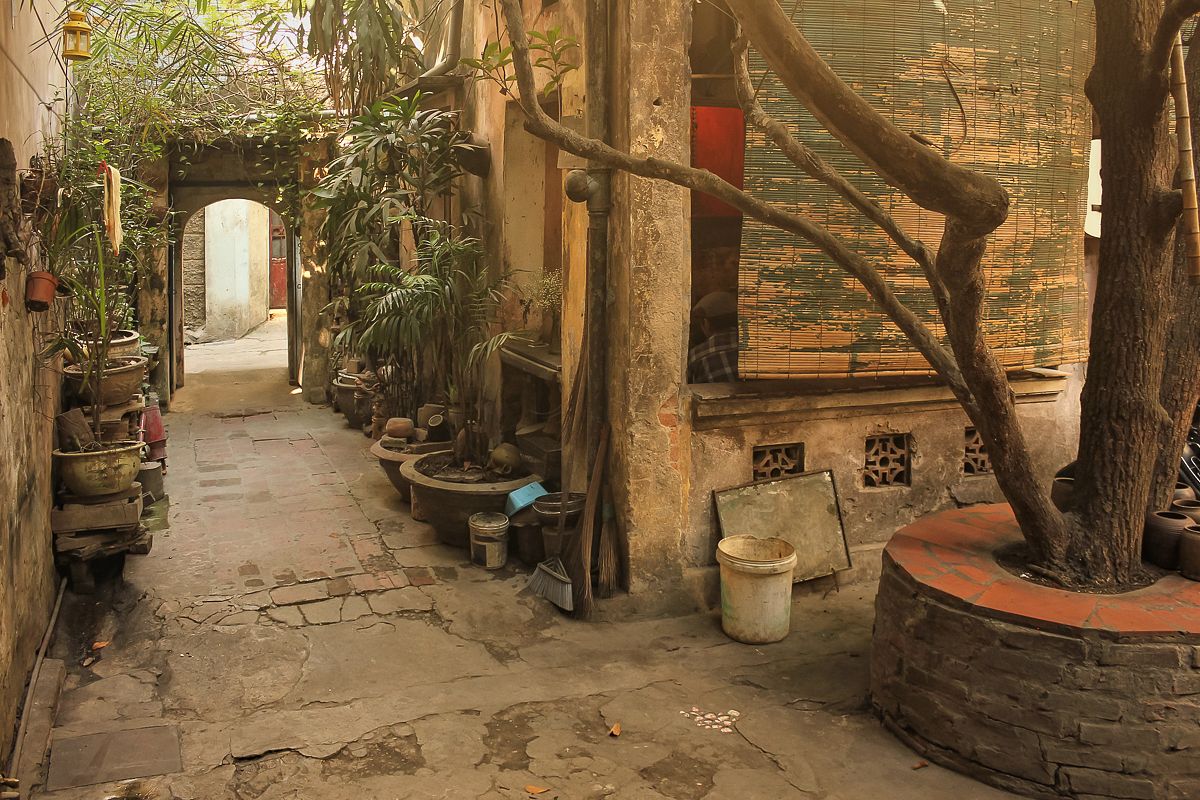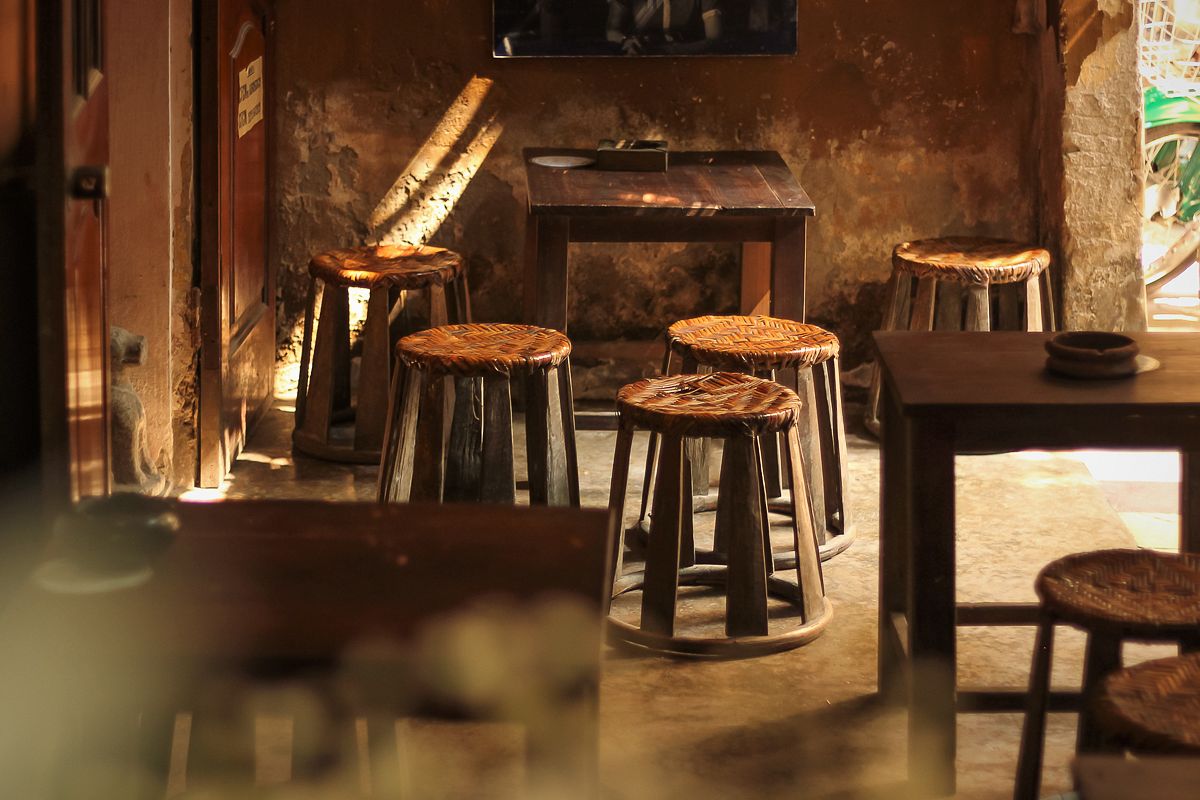 Cuoi Ngo is open from 9am to 10:30pm.
To sum up:
Taste: 4/5
Price: 4/5
Atmosphere: 5/5
Friendliness: 4/5
Location: 4/5
Chris Humphrey is a Hanoi-based writer, photographer and editor.
Cuoi Ngo Cafe
Ngo 68, Cau Giay

---
Related Articles:
---