The stretch of railway between Tran Phu Street and Dien Bien Phu Street is quickly becoming one of the hippest spots in Hanoi. In the last couple of years, a social enterprise named Zo Project, a fashion store and two cafes have all opened up in an area that was previously residential. One of those cafes is called The Railway Hanoi - you'll know you've found it when you hear nostalgic 1950s music carrying down the tracks.
I'm greeted warmly by Thao Quach, the owner, who invites me in for ginger tea or coffee. I choose tea, and she goes straight into telling me why she opened a café here. "When I came to this street I saw it was so beautiful, but no stop for tourists," she says. "I wanted to be the first to open this place."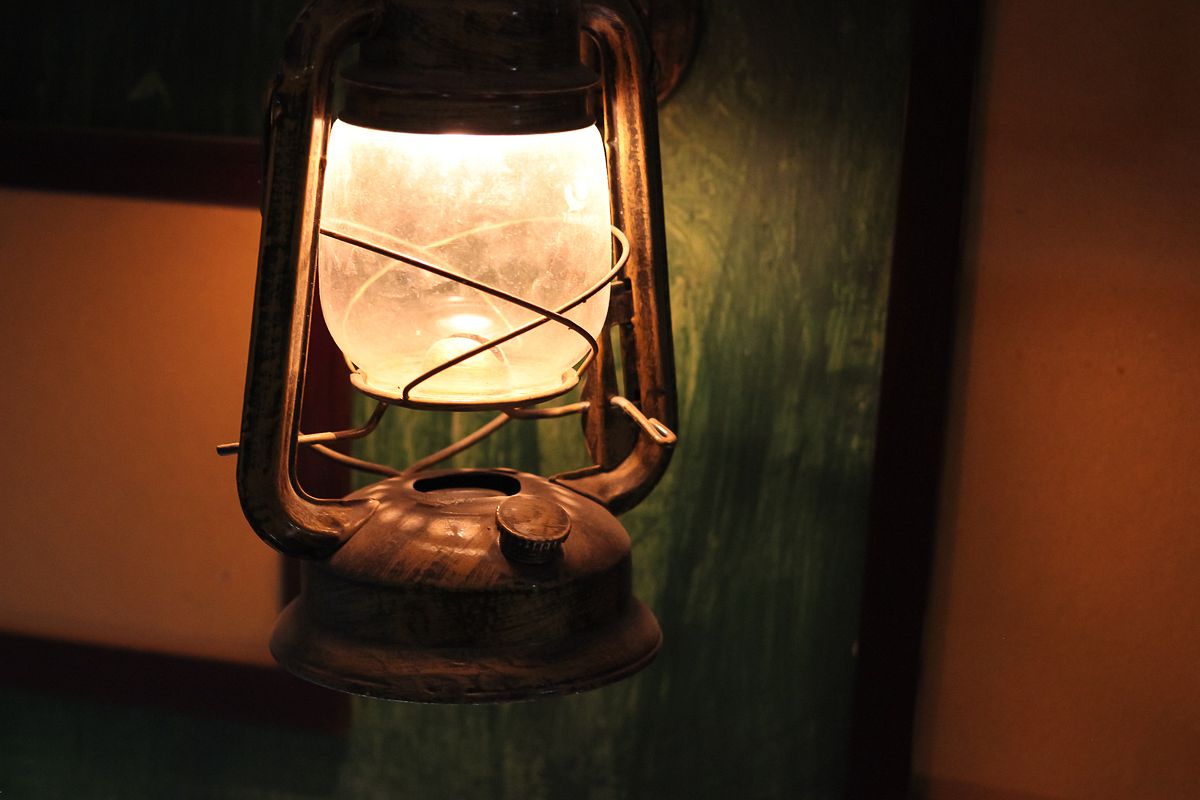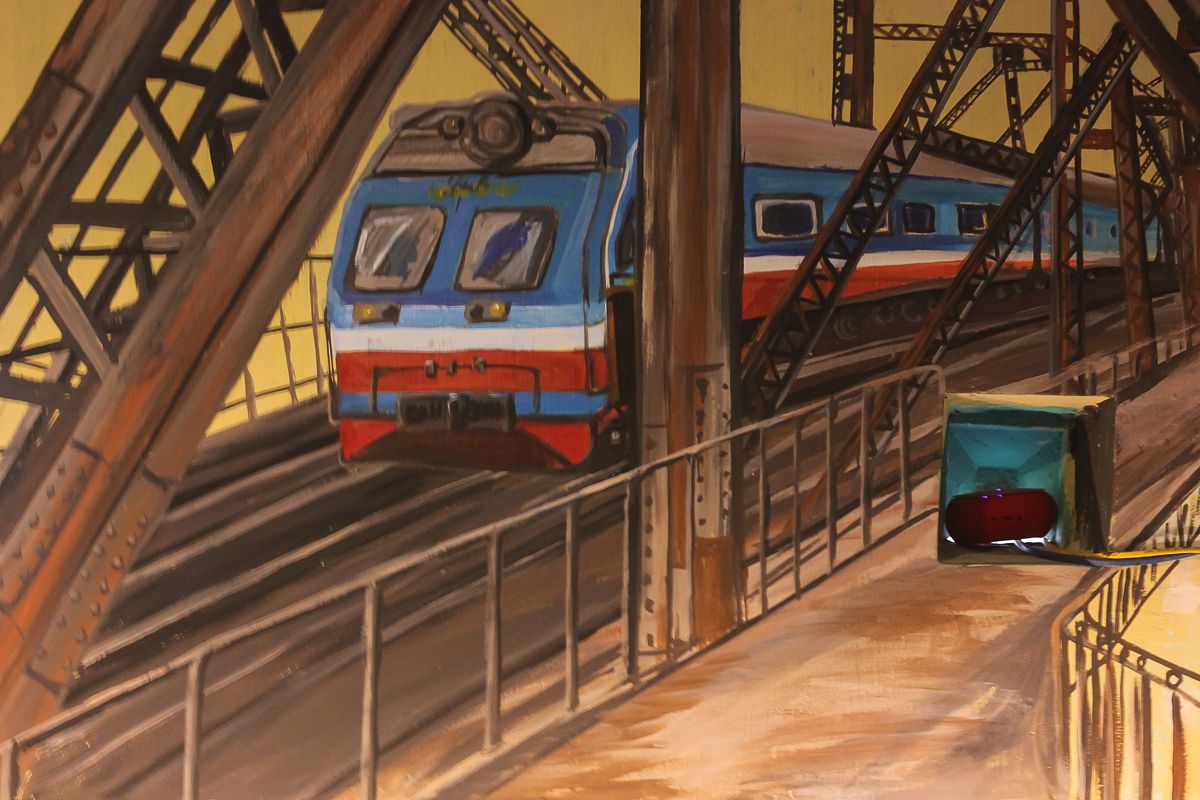 It's not just for the hip spot that she decided to open a place here. Thao genuinely loves trains. Her favorite is the Doi Moi D19E – 928, if that means anything to you. "That train has the classic look that I like. The blue, white and red stripes," she explains. It's a pattern that features throughout her café, with ribbons of these colors crossing the walls.
We go up narrow stairs to the second floor where there are cushions for sitting, and a large painting of her favorite train crossing the iconic Long Bien Bridge. You have to go through a trap door to reach the third floor, where you'll find wooden benches, tables and a little balcony. The area has featured in a few travel blogs, and a number of tourists pop by to see the view of the tracks.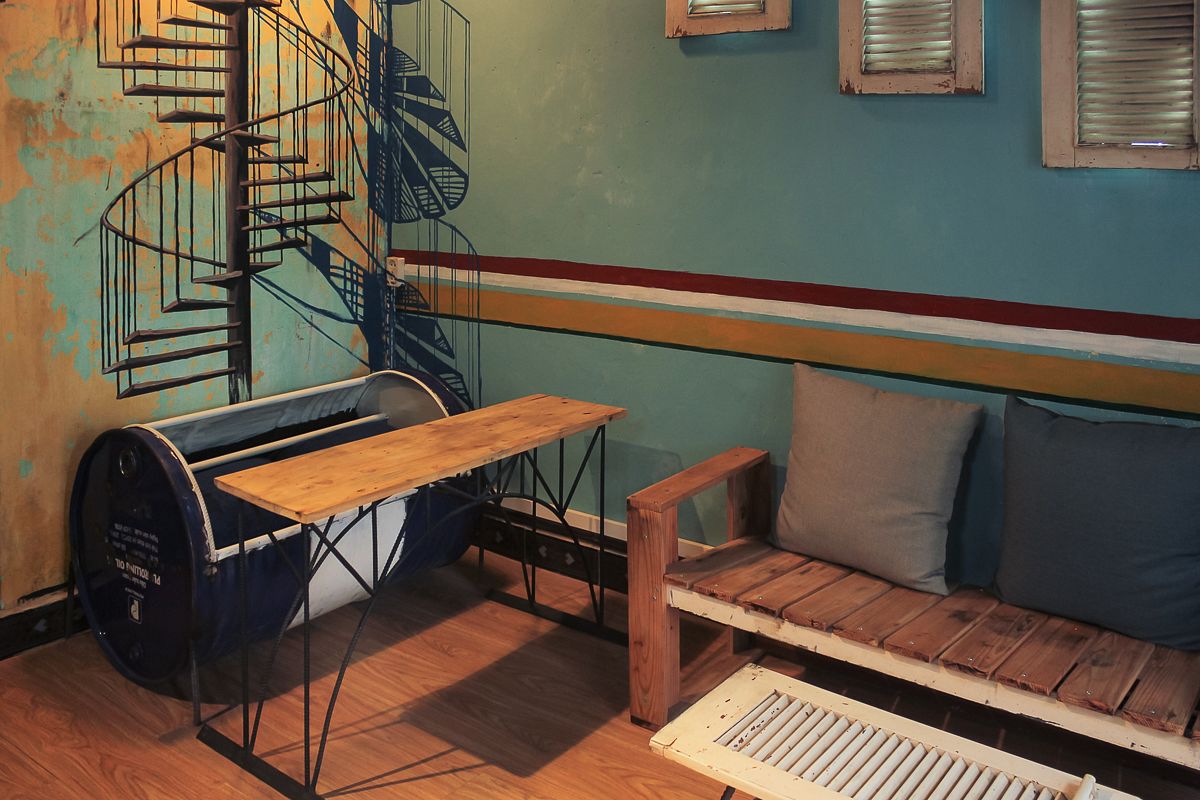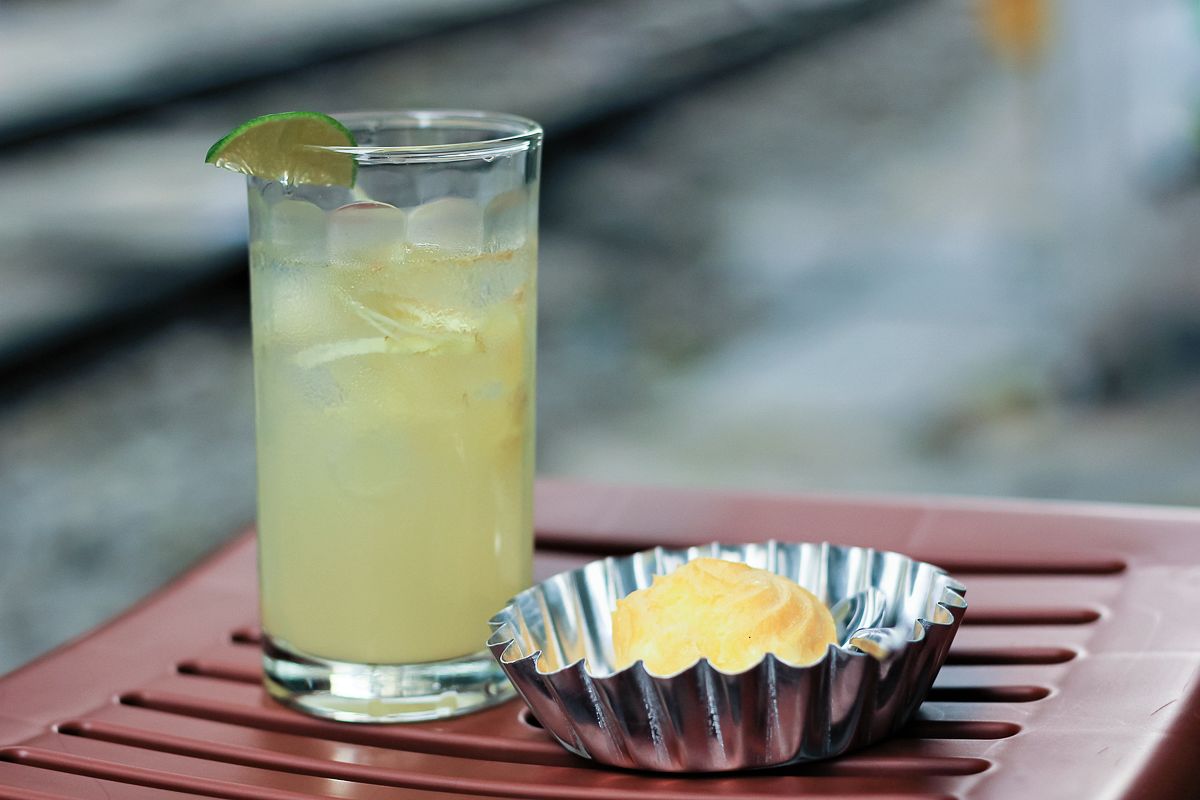 Back on the bottom floor, Thao serves me ginger tea with a homemade crème puff for VND45,000. With so much freshly grated ginger and ice, it's a cool, refreshing drink on a surprisingly warm March afternoon. It's easy to just sit and watch life go by here: kids playing, residents coming and going, chickens running along the rails.
Thao could clearly see something special about the area that was worth appreciating. "I really hope when people keep spreading here it will help the locals and the authorities see the value of keeping the track," she says.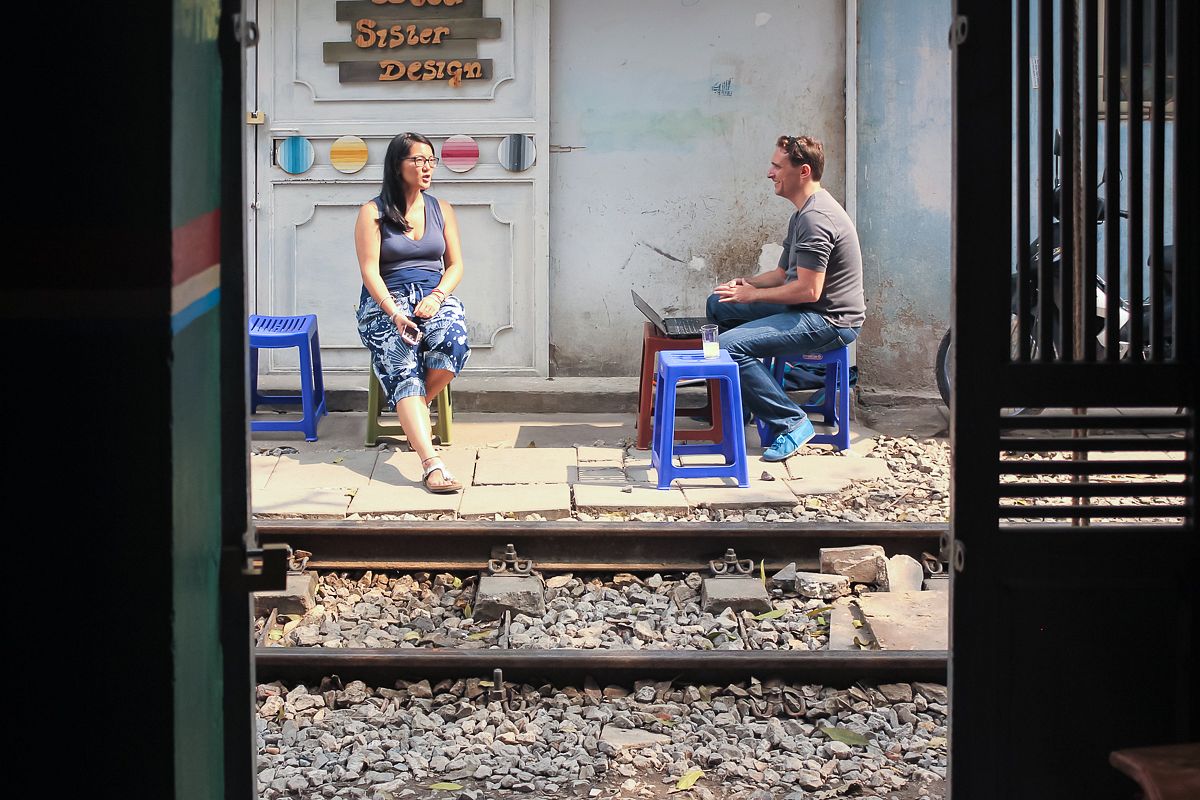 As it gets later, more people visit. The opening hours are really determined by the trains - the busiest times being between 6pm and 8pm, when two trains pass right in front of the café. It's around that time customers might order a beer and, if you do, Thao will bring you a Furbrew with a cheerful "choo choo!"
She'll also soon sell her own branded coffee and has just started offering Vietnamese lessons, as well as food tours around the neighborhood.
The Railway Hanoi opens from 11am to 8pm.
To sum up:
Taste: 5/5
Price: 4/5
Atmosphere: 5/5
Friendliness: 5/5
Location: 5/5
Chris Humphrey is a Hanoi-based writer, photographer and editor.
The Railway Hanoi
26, Alley, 10 Dien Bien Phu, Ba Dinh

---
Related Articles:
---