Anyone who's lived in Vietnam for any reasonable length of time will have heard of cơm bình dân – rice buffets offering an abundance of meat and vegetables during lunch hours. In recent years, however, more and more vegan buffets have been appearing. One of the most reputable is simply called Vegan Buffet, or Quan Chay Dieu Tam, which sits right next to West Lake at 133 Nguyen Dình Thi.
On first impression, the place feels similar to other rice buffets I've visited; the décor is no frills – metal tables and stalls – and there's a selection of food served in canteen-style aluminum trays. That is until I notice Buddhist music playing in the background and brown rice waiting for me to help myself to – something I've never seen in anywhere else in town.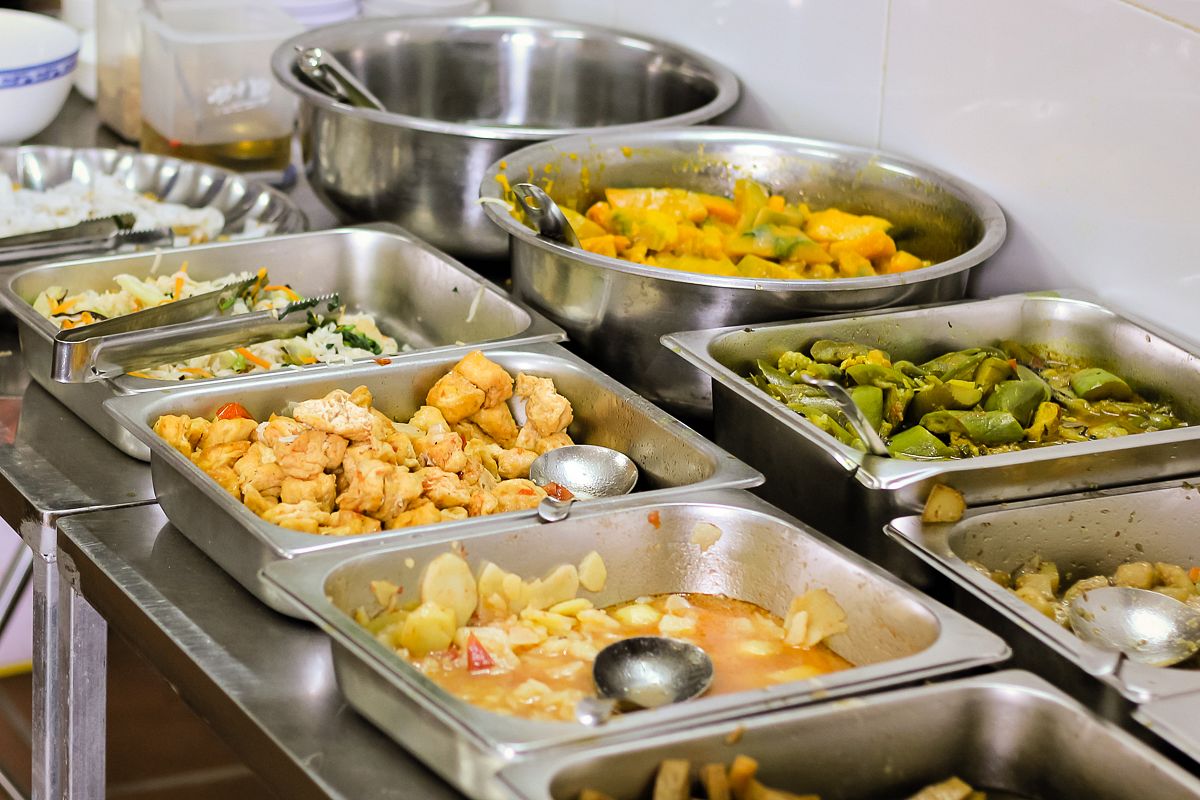 What's available is impressive: plantain and eggplant curry, sliced potato with tomato, braised tofu and coconut, sautéed pumpkin with garlic, veggie noodles, soup and vegetarian bánh cuốn. Hanoi isn't always the easiest place to be a vegetarian, let alone vegan, so this place must feel like heaven to those who struggle to find meat-free food here. It's also all-you-can-eat, with the option of taking food home.
At VND30,000, which includes free tea, the food is exceptional value. The food is delicious, too; the eggplant, tofu and pumpkin dishes standing out in particular. One or two of the dishes are a little salty, but not unpleasantly so. Nguyen Thi Phuong opened this buffet two years ago and it's already proved very popular, having developed a reputation as one of the best places to get affordable vegan fare.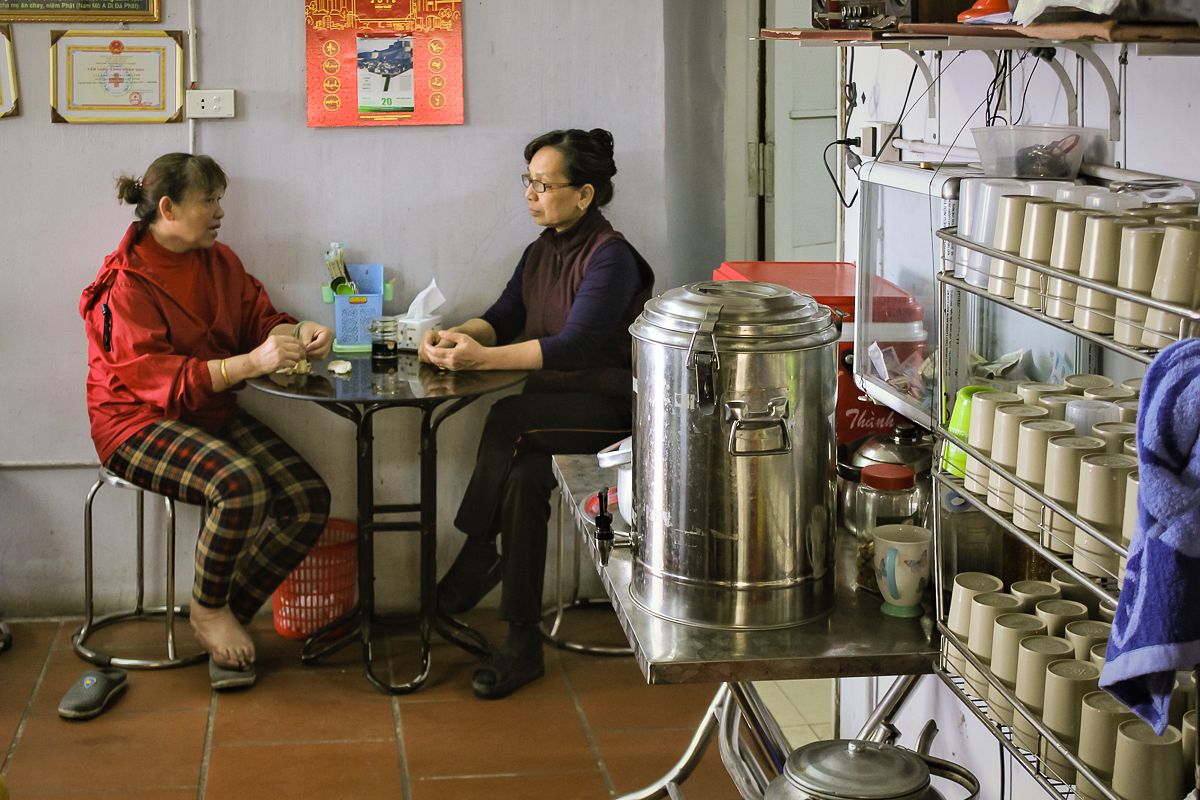 "Now, I'm a little old, and I'm glad to open this restaurant," Phuong says. "Foreigners come to Vietnam and it makes me happy to meet and talk with them." But that's not all she does. Next to the teapot there's a collection box and every month she shares funds with children and people living in poverty in the countryside who struggle to afford healthcare.
She's clearly a very welcoming lady: I sit chatting with her after I finish my meal and she offers me free pomelo and bananas to take home. Her restaurant is open every weekday during lunch, except on Sundays when it's closed.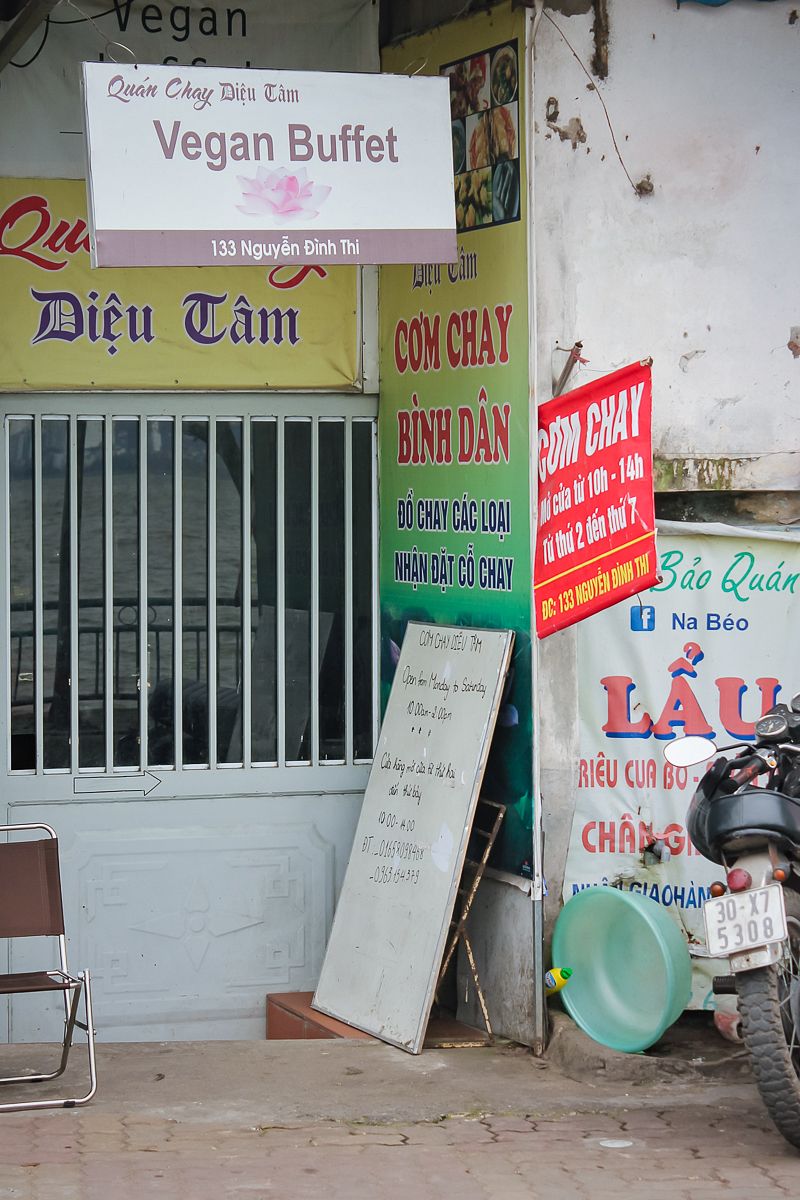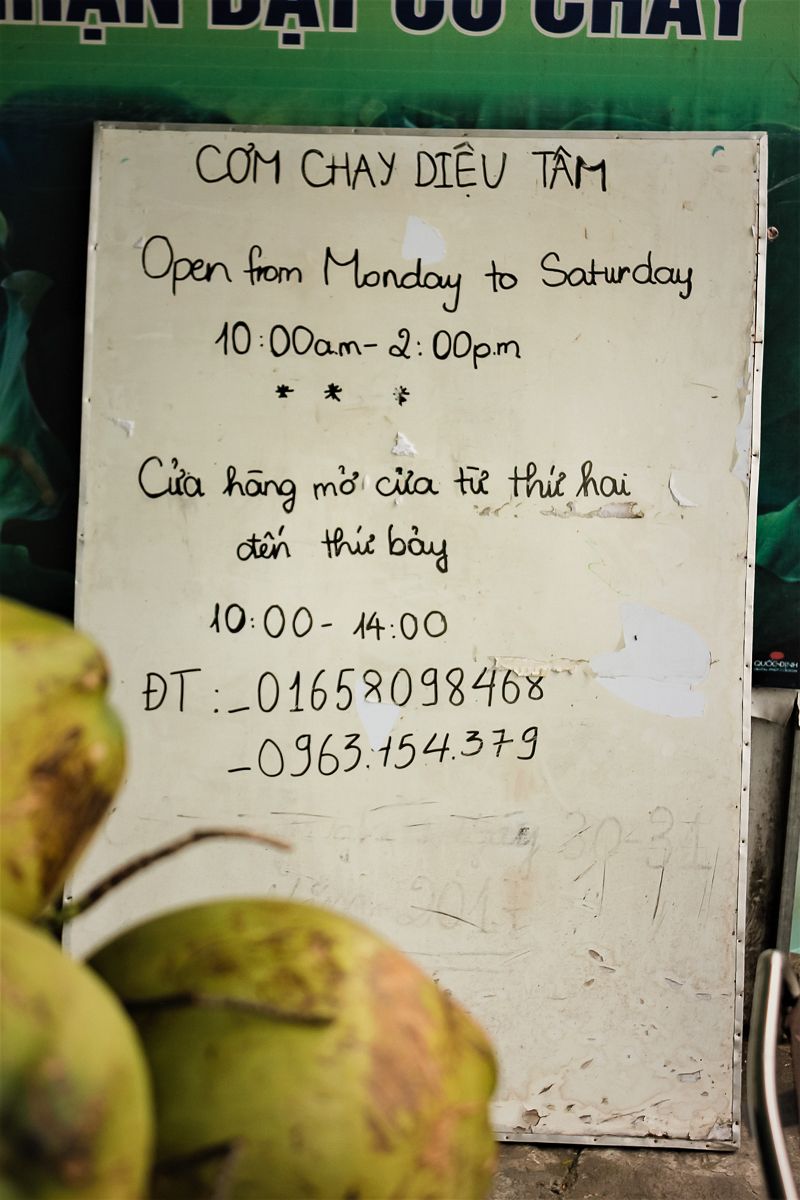 Vegan Buffet is open from 10am to 2pm Monday to Saturday.
To sum up:
Taste: 5/5
Price: 5/5
Atmosphere: 3/5
Friendliness: 5/5
Location: 3/5
Chris Humphrey is a Hanoi-based writer, photographer and editor.
Vegan Buffet
133 Nguyen Dinh Thi, Tay Ho

---
Related Articles:
---