Mrs. An's bánh cuốn won the heart of world-renowned chef Bobby Chinn, kept lines of die-hard fans waiting outside and left a number of hearts broken when it disappeared for almost a year.
I am a firm believer in hereditary street food – that "third-generation bún chả," "40-year-old phở" or a "decades-old café" where crowds battle for a seat. It's a common and assuring sight to see a good family recipe being handed down: silver-haired grandma strolling the shop and middle-aged parents counting bills while a 30-something son, who probably quit a desk job to continue the family tradition, chops onions, greets customers and watches the stockpot.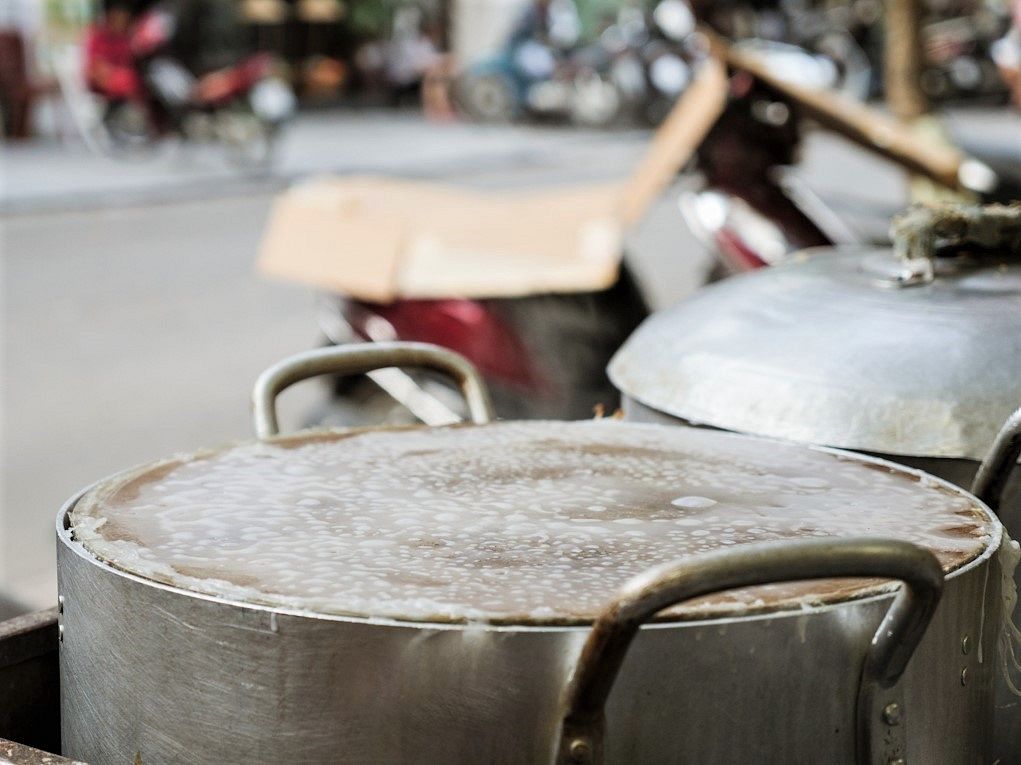 Yet this doesn't seem the case at Banh Cuon Quang An. After a year of being a regular at Mrs. An's shop and spotting none of her family members or potential successors, I started to feel quite unsettled, fearing one day my beloved bánh cuốn would be gone.
Sixty-year-old Mrs. An, stern and abrupt in her signature butcher's apron and baseball cap, has a reputation for being tight-lipped. Celebrity chef Bobby Chinn claims he spent eight futile years in her cramped shop on Hang Bo Street trying to lobby her for the recipe, while five-star hotel chefs in Hanoi have given up the hope of serving her dish on their buffet counter. "She simply prefers die-hard fans that wait until she is free to cook for them," Chinn wrote.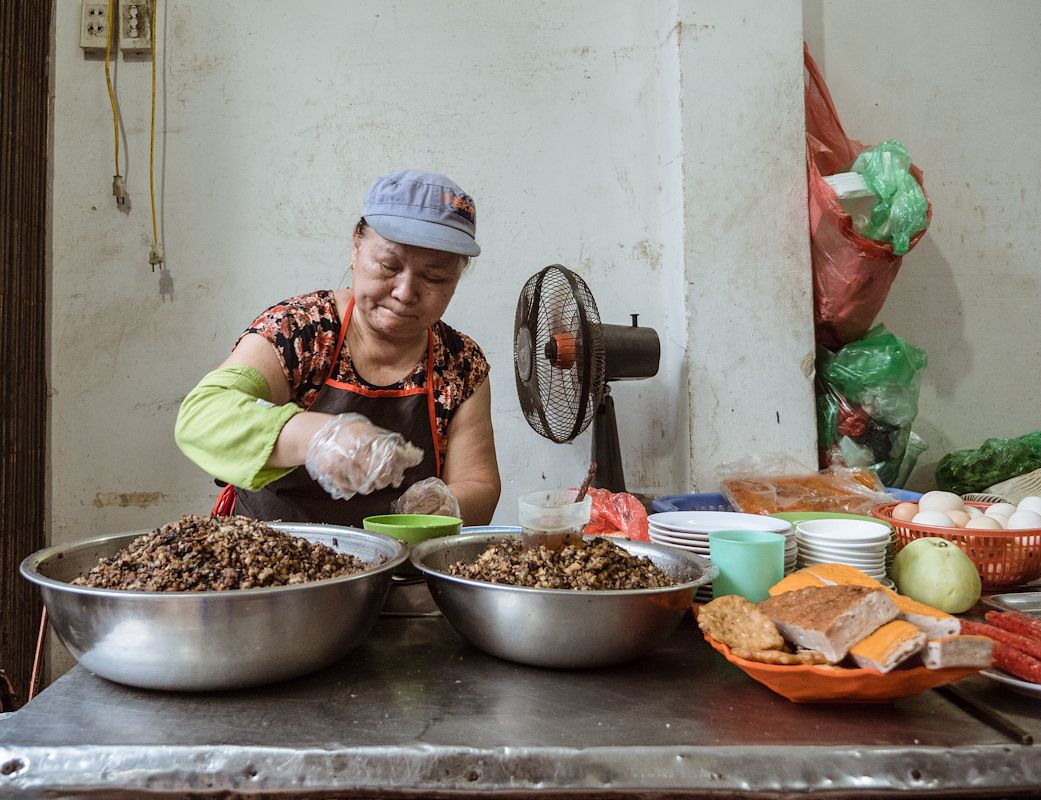 So when her shop actually closed for a good part of 2017, I was disheartened. It is difficult, if not impossible, to find bánh cuốn as unique as hers anywhere in the city. While traditional bánh cuốn is simply rice flour pancakes with minced pork and mushroom, Mrs. An adds cubes of chicken, egg yolk and, most importantly, a cup of rich dipping sauce that's unlike any other I've tasted. "You mix pork bone broth with fish sauce and that's it," she shrugged, on one of the rare occasions I was able to strike up a conversation with her.
To my utmost joy, Mrs. An resumed selling last October. Still cooking, taking orders and counting money all by herself, she gave me a rare smile and briefly explained that she had some issues with the landlord. Then, like always, she quickly cut off my attempt to converse by asking me what I want to eat. Still, I was so elated I finished three servings of pork-, chicken- and egg yolk-stuffed bánh cuốn in one sitting.
Mrs. An is the third generation of the family and she told me she still hasn't found anyone who's passionate enough to pass down the recipe to yet, whether it's her children, nieces, nephews or even Bobby Chinn. Until then, you can find her at 71 Hang Bo, serving her exquisite bánh cuốn and, when the shop's not too busy, she might even be up for a chat.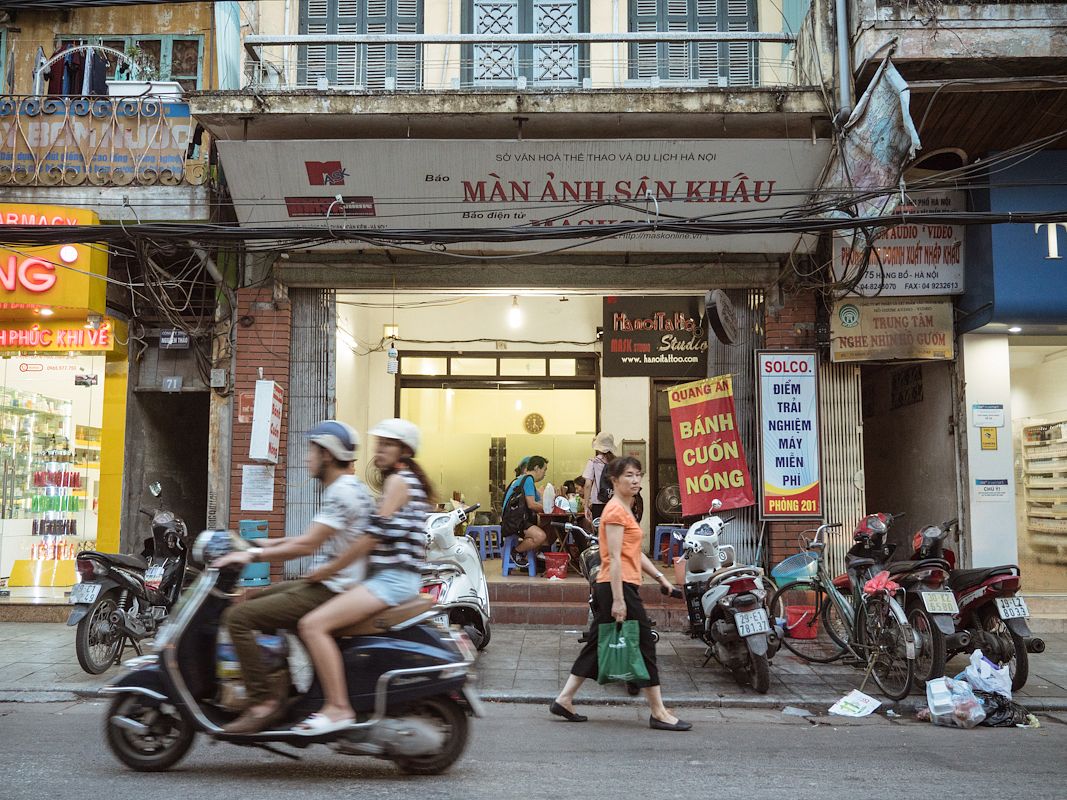 Banh Cuon Quang An is open every day from 5pm to 10pm.
To sum up:
Taste: 5/5
Price: 5/5
Atmosphere: 3/5
Friendliness: 3/5
Location: 4/5
Trang Bui is addicted to shrimp paste and gets kicked out of 50% of street food restaurants.
Banh Cuon Quang An
71 Hang Bo

---

Related Articles:
---