That the most delicious food in Vietnam is usually found on top of shabby plastic tables is an incontrovertible truth. So much so that modernity has done something strange: we feel skeptical when seeing street food served in clean, air-conditioned restaurants. It is a liberating experience, on the other hand, to visit a place like Banh Beo Cho Do, where past and future — instead of clashing — intertwine and complement each other.
To start off, a dissection of the name: bánh bèo is a type of steamed rice cake made mainly of powdered rice and water, while chợ Đổ, or Do Market, has been a primary source of goods in Hai Phong for three decades.
I order a portion of bánh bèo without add-ons for VND15,000. Carefully cut into cubes and sprinkled with onion flakes, the white rice cake — filled with minced pork and diced wood ear mushrooms — is served on top of a banana leaf and an elegant black ceramic plate.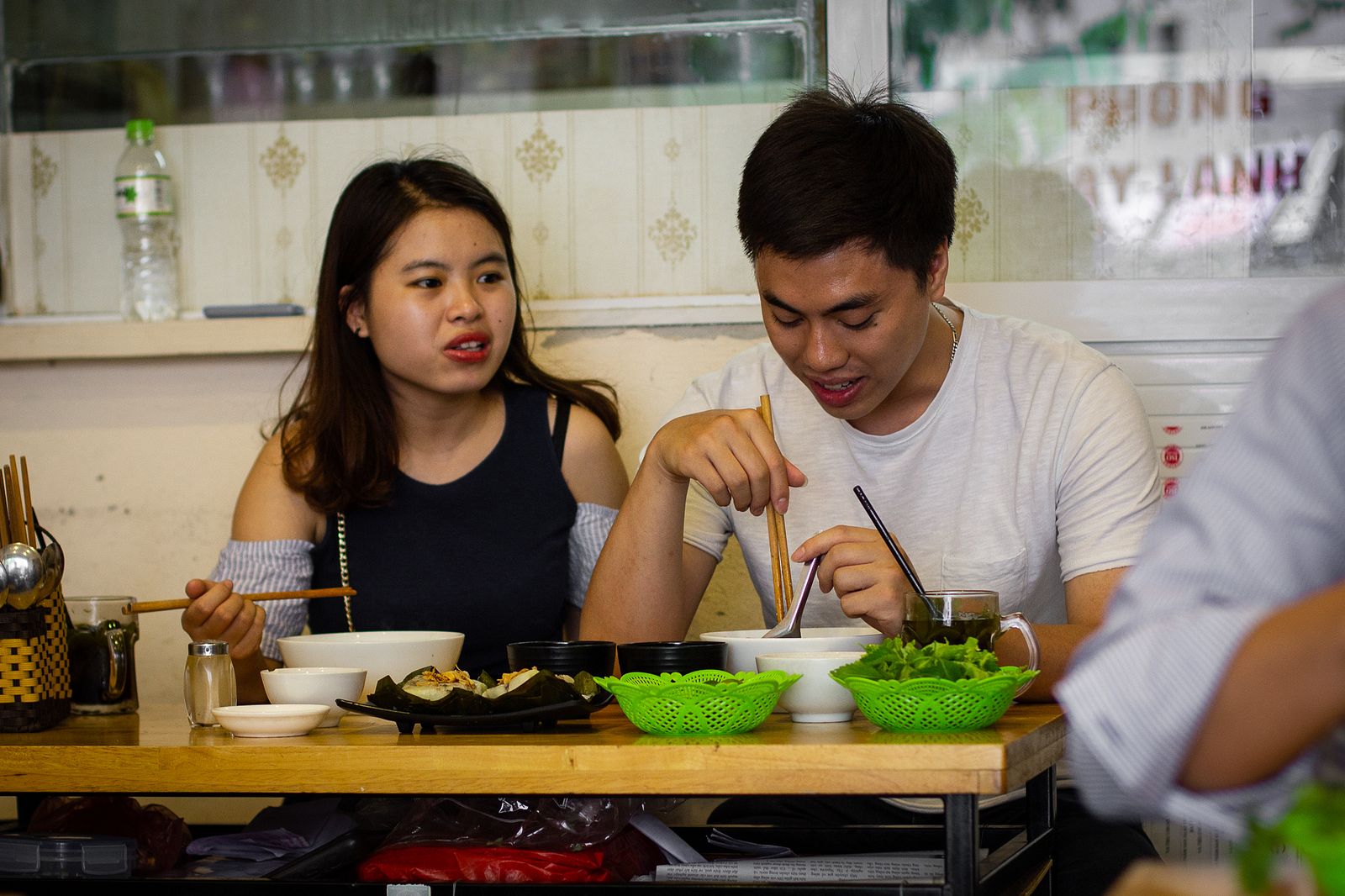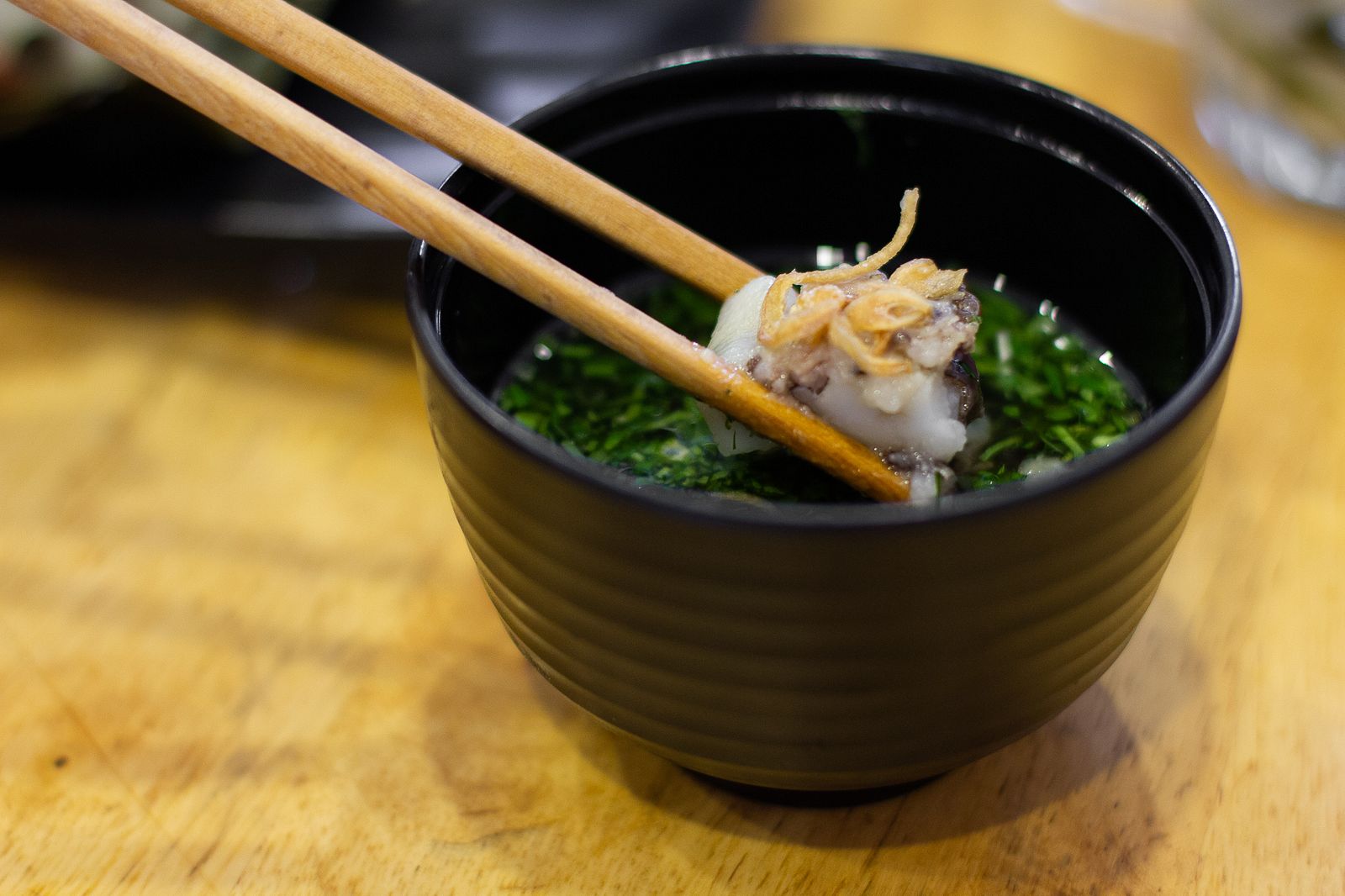 The dish comes with a bowl of soup that doubles as a dipping sauce. And then comes the owner's advice: "Drench the cube with soup. Do not dip, drench. Have a bite. Savor the taste. Then have more soup. Slurping is recommended."
The rice cake is moist, soft and amazingly smooth. The onion provides crunch, which pairs well with the mild chewiness of the mince. It's the hot soup that will really blow you away, though. At first sweet and rich, the acidity of the kumquat juice eventually kicks in, while the salty fish sauce adds depths of flavor to the broth.
Dao Duc Loc, the restaurant's owner and a Hai Phong native, has eaten enough bánh bèo to know that, if cooked right, it can uplift souls. He originally studied art, and when asked why he decided to make the switch to running a restaurant, he sees clear links between the two.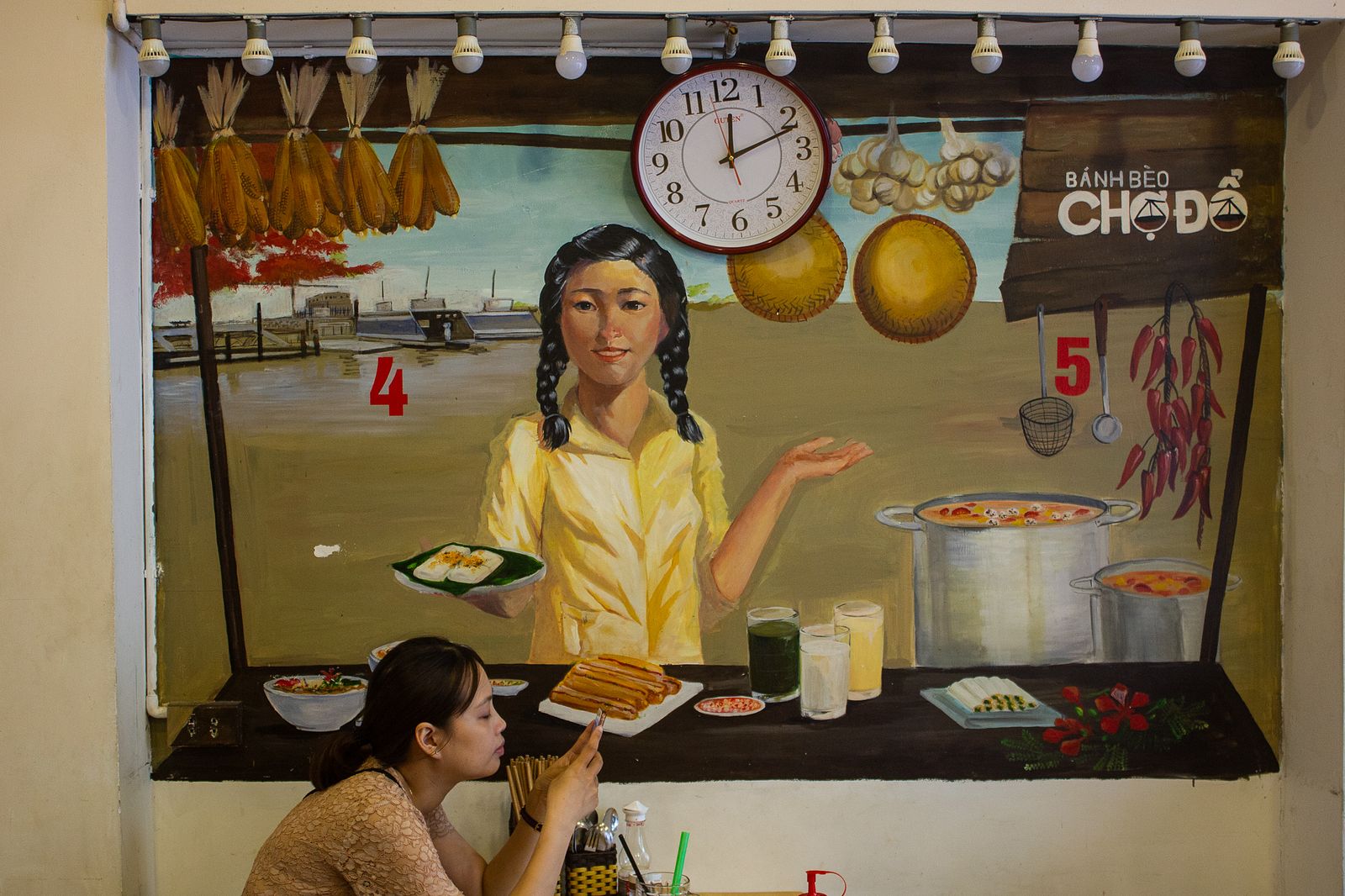 "Art thrills me because it compels me to discover things," he says. "But first I have to ensure a livelihood, which is why I chose to set up a restaurant. I've used my understanding of art to guide myself through the initial steps; first is the concept, second the execution."
Aged 24, he has already faced trials and failures, breakthroughs and breakdowns. The first Banh Beo Cho Do opened on Nha Chung Street in late 2015 but is now closed. Yet this spot on Quan Su, which opened in September 2016, is often at full capacity.
Still, a desire for a full restaurant should be balanced with a love for quality in every aspect, and Banh Beo Cho Do will always be a tasteful reminder that the two can peacefully coexist. To me, it will forever be a work of art.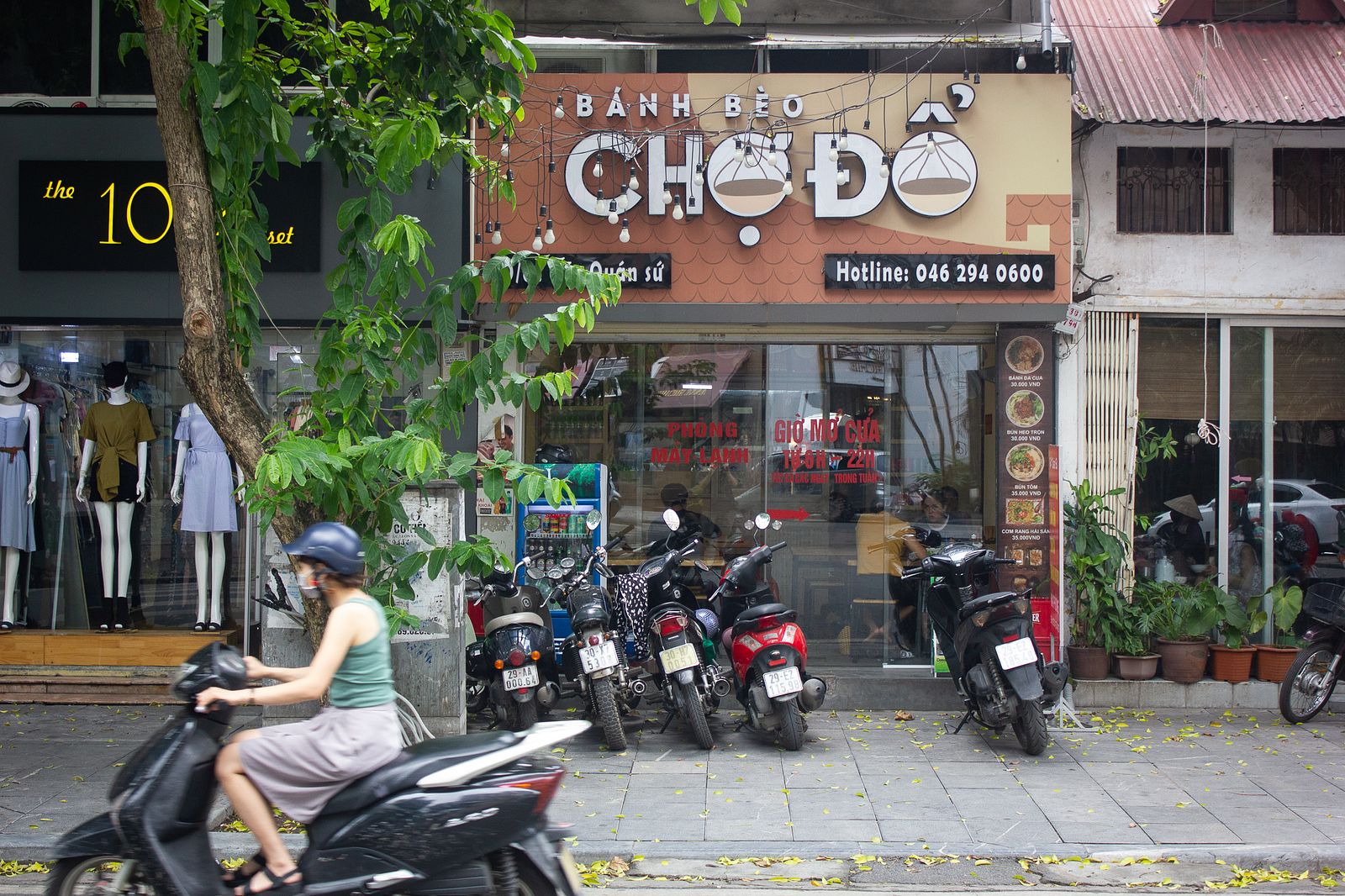 Banh Beo Cho Do is open from 8am to 10pm. You can find it at 64A Quan Su.
To sum up:
Taste: 5/5
Price: 5/5
Atmosphere: 5/5
Friendliness: 4/5
Location: 4/5
Duy Nguyen longs for the day when good bún chả arrives in New York City and tends to feast on it in Hanoi.
Banh Beo Cho Do
64A Quan Su

---

Related Articles:
---