Tropical Forest isn't one of those adorable coffee shops you find hidden away in one of Hanoi's many pokey alleyways. In fact, it's quite the opposite – its large glass presence resembles a giant terrarium full of trees and plants. Only two years old, it comes across as a metaphor for a new, modern Hanoi that rejects the small, family-run business and embraces modern trends.
That isn't to say, however, that Tropical Forest is in any way lacking character. While the décor is undoubtedly forest-like, it is less like stepping into a rainforest buried off a busy road in Dong Da, and more like being transported into a hip East London café or, perhaps, certain parts of Tay Ho.
Sitting at one of its many wooden tables – the most novel being the tree-trunk-turned-center-piece, a heavy, split wood monolith with an unusual runner down its center, made up of ferns and soil – you are met with a wellness-centric menu. Healthy drinks are put into various categories: the general 'healthy' category, along with 'detox body,' 'weight loss,' 'fresh skin' and 'build fit.'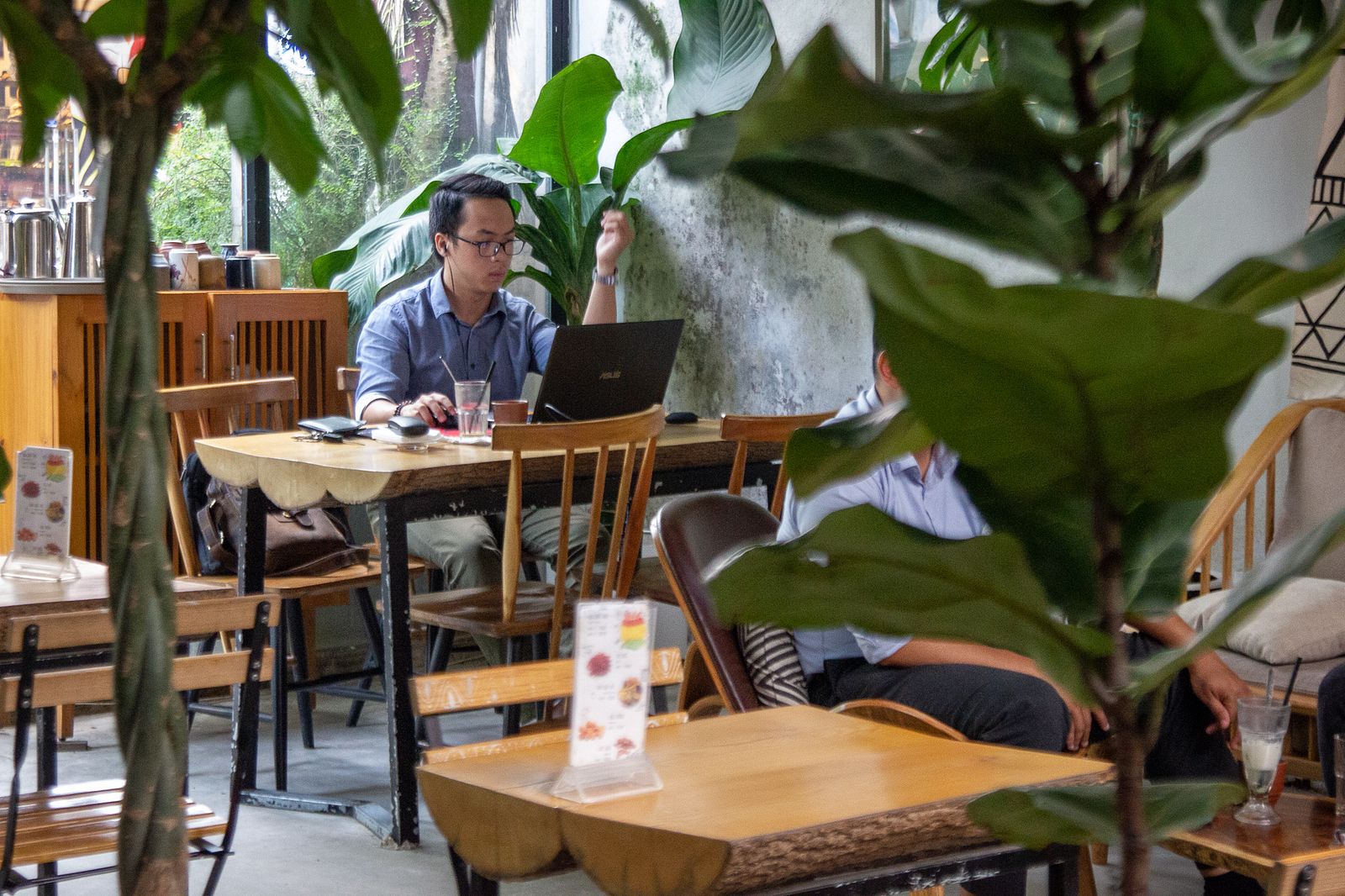 Unable to figure out exactly where I would start to improve my health without the aid of a personal trainer or dietician, I opted for 'Tropical Fores' [sic], which sits in the very broad 'healthy' category, hoping that this will tick a few of boxes at once. It's a refreshing cocktail of juices with fresh slices of apple spilling out of its frothy top. You can get fresh fruit, peanuts, cashew nuts, dried fruit and jerky to snack on whilst sipping on a 'strawberry stronger.'
You can enter through two doors: one, with a large seating area, where you are welcomed by a myriad of plants, towering palm trees that reach its high glass ceilings, hanging plants and carpets adorning the walls. The other door opens into a small plant shop, where a young couple sat squat, scrutinizing every pin on every cacti, trying to find the perfect one to take home.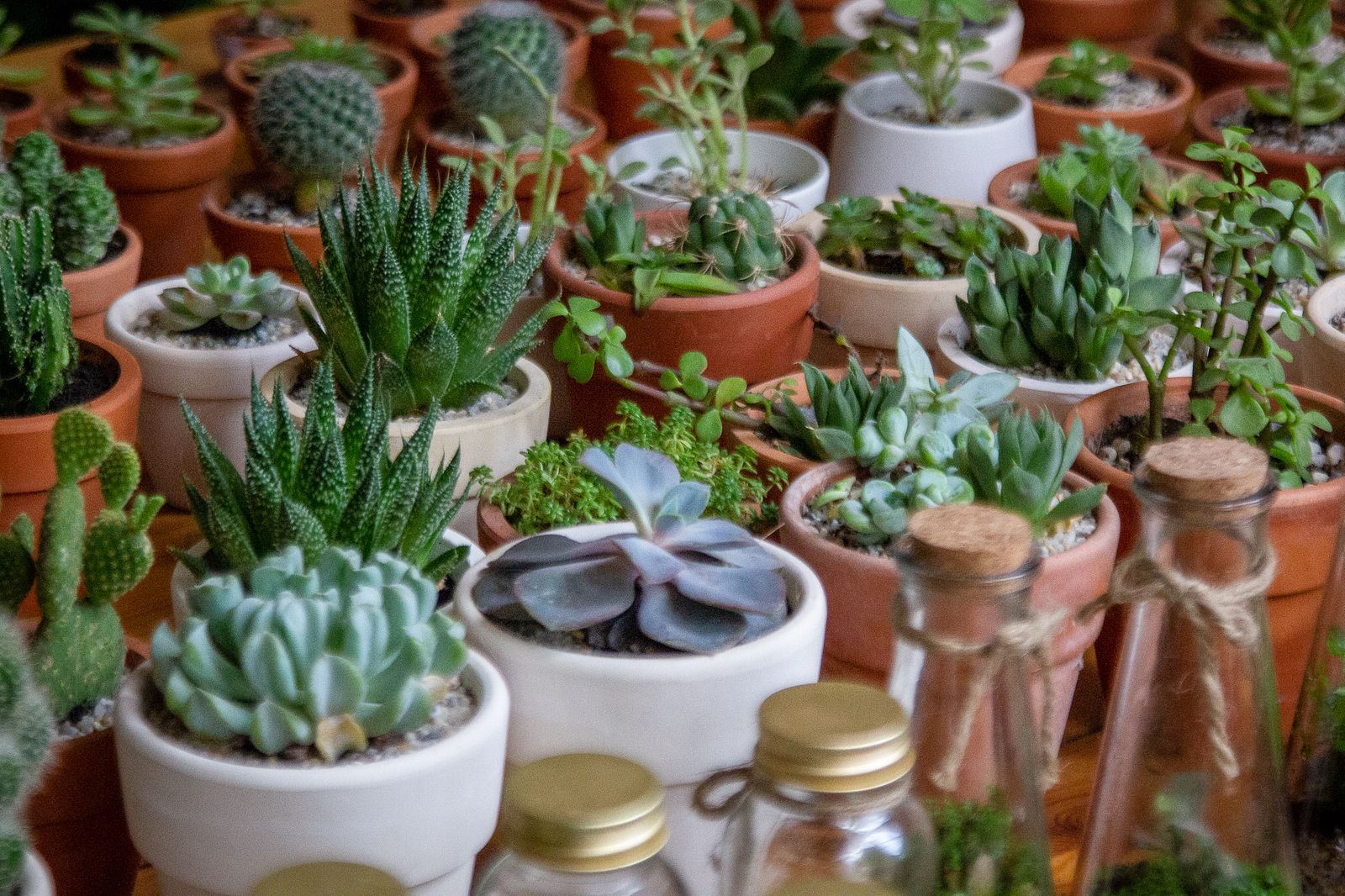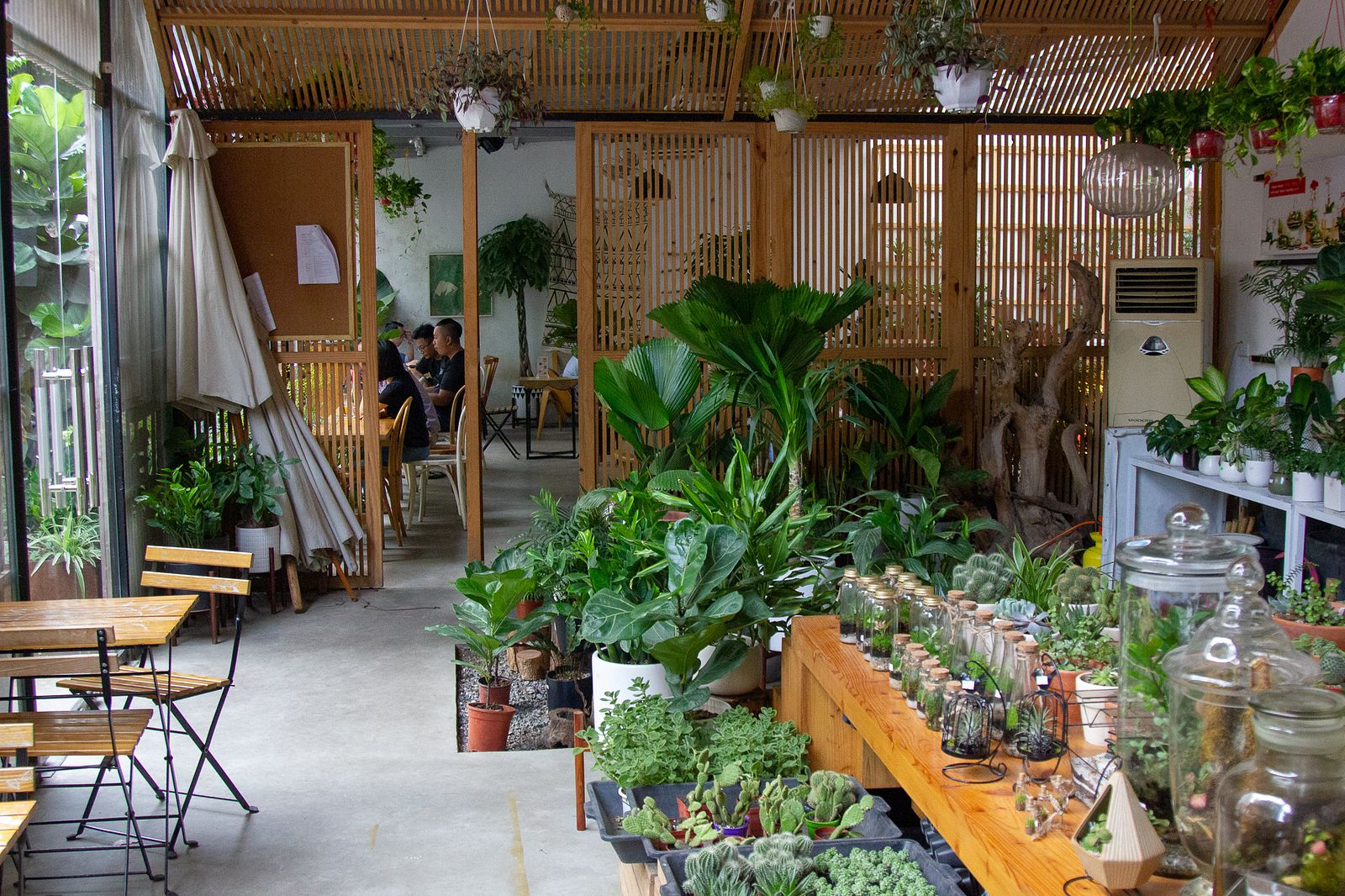 Everything inside Tropical Forest thrives – children run around, couples have flirty conversations, plants grow and, even on a darker day, the space is light and cool. When it does get sunny, though the large windows give the impression of a giant greenhouse, its many fans and air-conditioning units maintain a comfortable temperature. Every now and then one hears the dim hum of a blender in the background drifting over the chatter.
Tropical Forest appears to take on two big trends – like Instagram bait, they focus equally on plants and health. You can undermine other people's life choices with your pictures of juices or take home your own urban forest. In one corner, plywood shelves hold terracotta pots beside faux-marble Greek statues with ivy spilling out of their heads.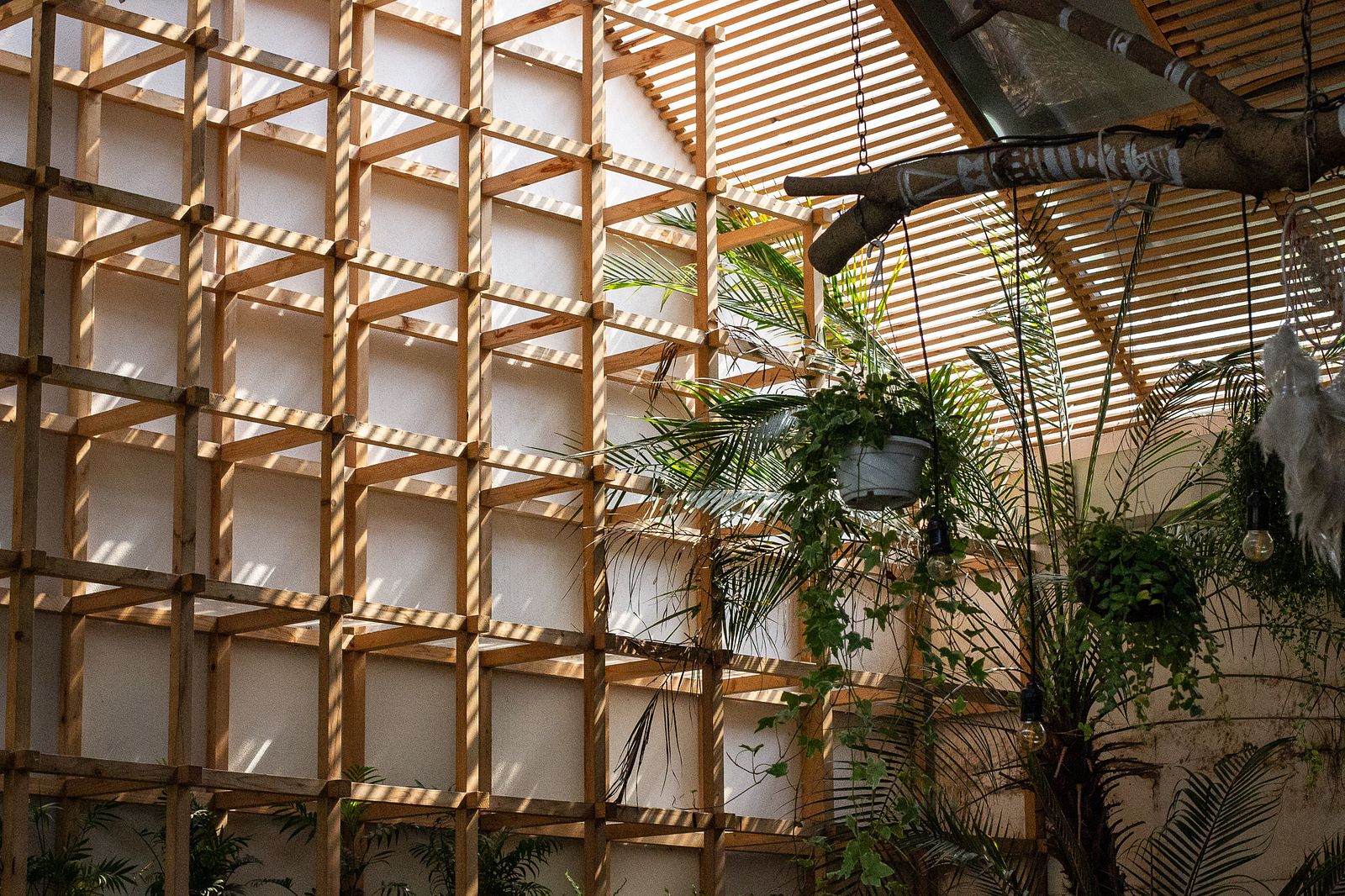 Tropical Forest is, perhaps, the kind of place for people who aspire to live a healthier lifestyle and, while sitting down gazing across to the much smaller juice bar opposite, I'm hit by a sudden urge to better myself, which means it's time to leave. And I think that's the point. It is an Instagrammers inspiration of a café, almost demanding you live a healthier lifestyle, go to yoga, drink a smoothie and buy a plant.
For all of that, Tropical Forest maintains a comfortable atmosphere where time can pass without hassle or rush. I visited on the morning of a National Holiday and the clientele was a mix of hip young kids and mothers with their small children, who all ran around, opened doors and tried to sit next to me. The staff are friendly and the juices are, without a doubt, refreshing.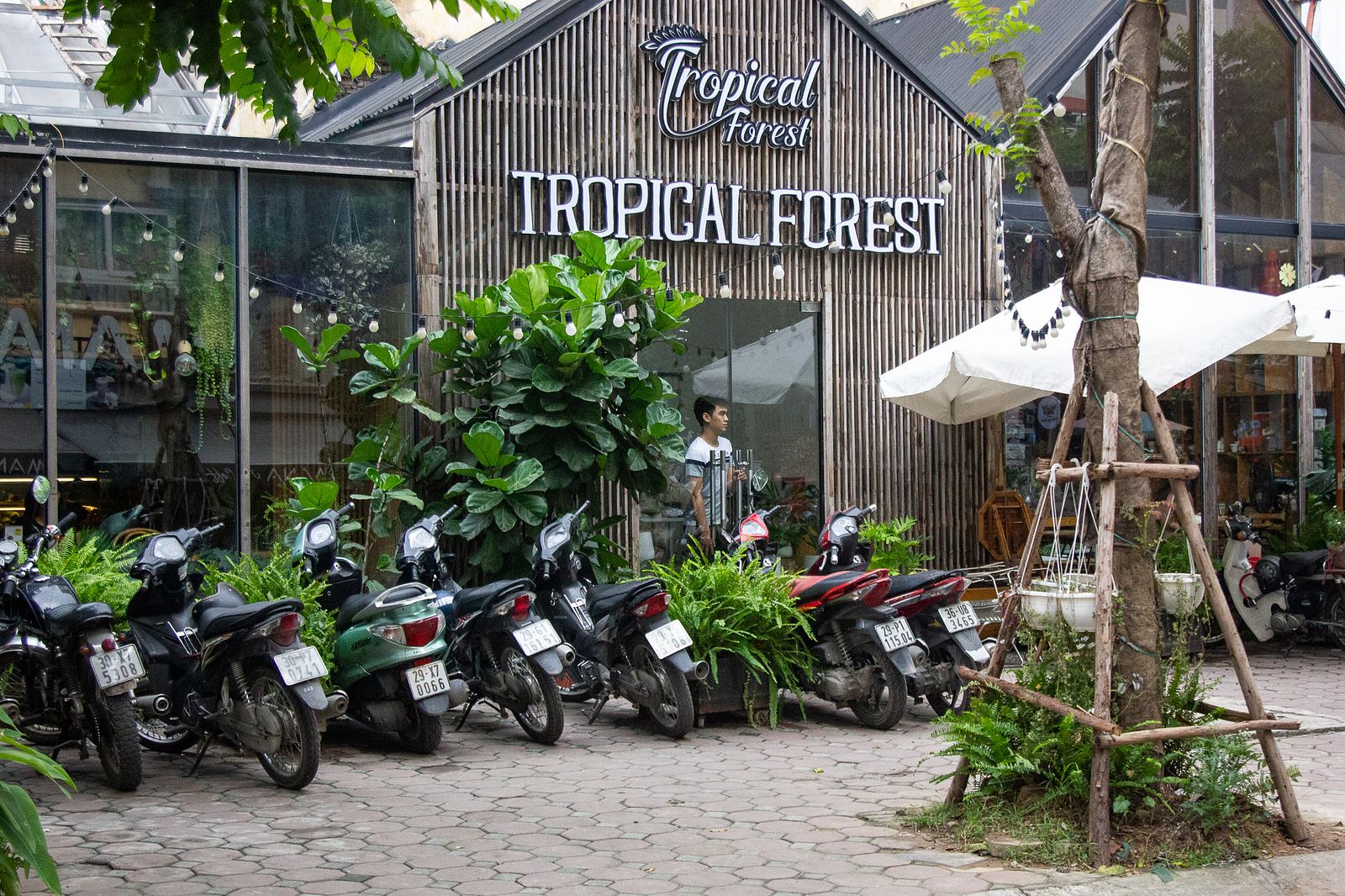 You can find Tropical Forest on ngõ 298 Tay Son. Opening hours are 7am to 10pm daily.
To sum up:
Taste: 5/5
Price: 4/5
Atmosphere: 5/5
Friendliness: 5/5

Location: 3/5
Ashley describes himself as "more cơm rang than man at this point."
Tropical Forest
Ngo 298 Tay Son

---

Related Articles:
---