Hanoi's fascination with bún is endless. There are more varieties in this city than anywhere else in Vietnam. Bún has a lot more to offer than phở, especially as it can be served cool and dry, as seen in bún chả and bún đậu — both popular choices on hotter days when a steaming bowl of noodles is less appealing.
There's also a middle ground, however — a compromise between the convenient everything-in-one-bowl serving style and the desire for refreshing coolness, and it comes in the form of bún bò Nam Bộ. In a small,informal spot on Ngo Trang Tien alley, named after its owner cô Thoa, you'll find exactly that.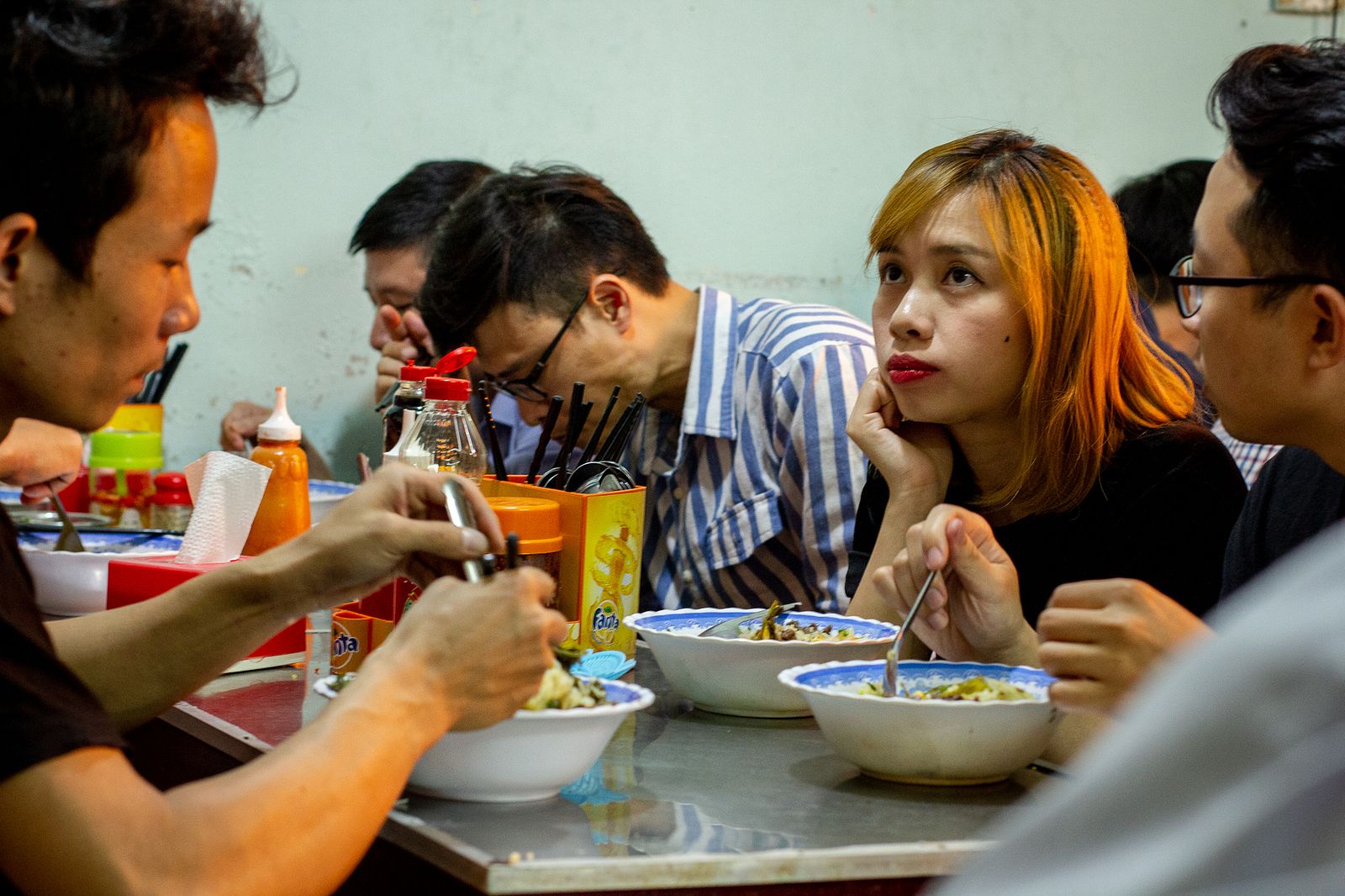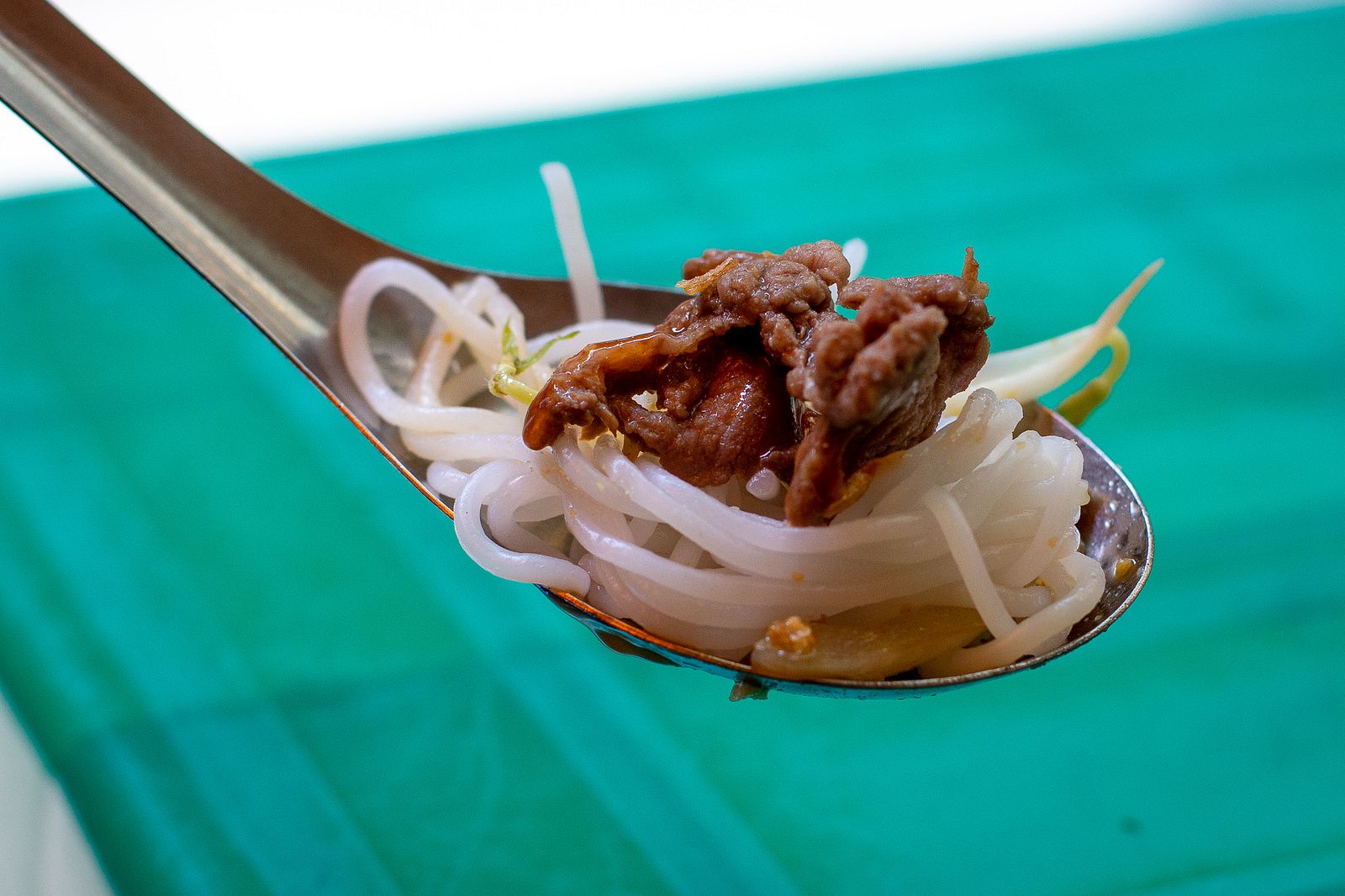 The premise of bún bò Nam Bộ is simple, almost to the extent that you could make it at home. Just add stir-fried beef, bean sprouts, fried shallots, roasted peanuts, fresh veggies, and herbs into a bowl of bún, and add a splash of sweet and sour sauce. This style of mixing all ingredients together with a special homemade sauce is called trộn in Vietnamese and is also evident in other non-soup noodle dishes such as bánh đa trộn.
But, hold on — why is it called bún bò Nam Bộ? 'Nam' means 'south' — are we talking about a dish that's originally from southern Vietnam? If you try asking anyone from Southern and Central regions, they wouldn't even know what it is. Instead, they would call this bún bò xào (stir-fried beef noodles).
So here is a little-known fact: There was once a street in Hanoi called Nam Bo, which is allegedly where the dish got its name. A street vendor there is said to have made a twist on traditional bún chả by using beef instead of pork, a shift that proved popular. Yet there is no sign of such a vendor in Hanoi nowadays, and the street's name was changed to Le Duan in 1986. The dish's name, therefore, has lost its meaning, creating confusion throughout the country about its origin.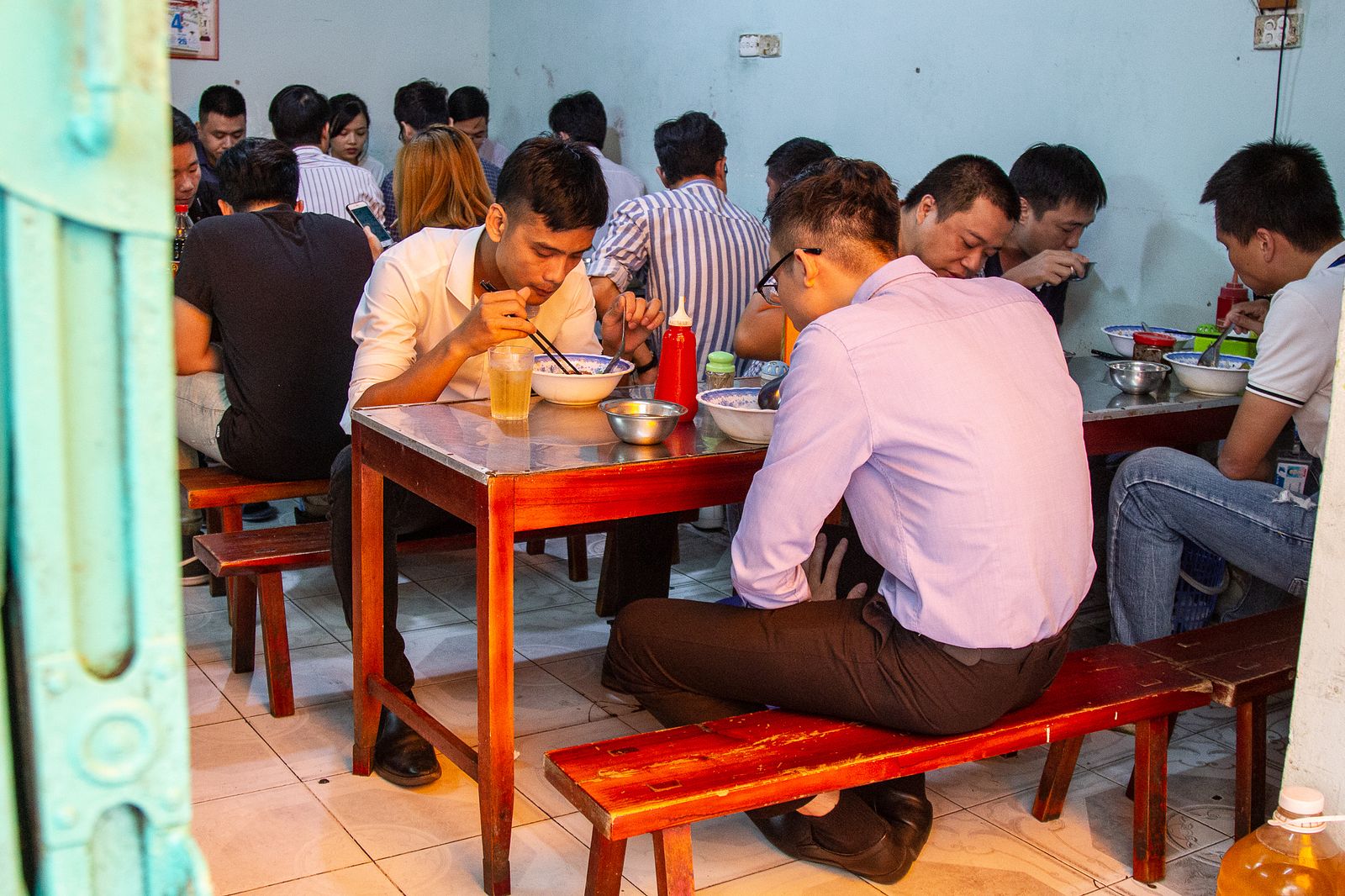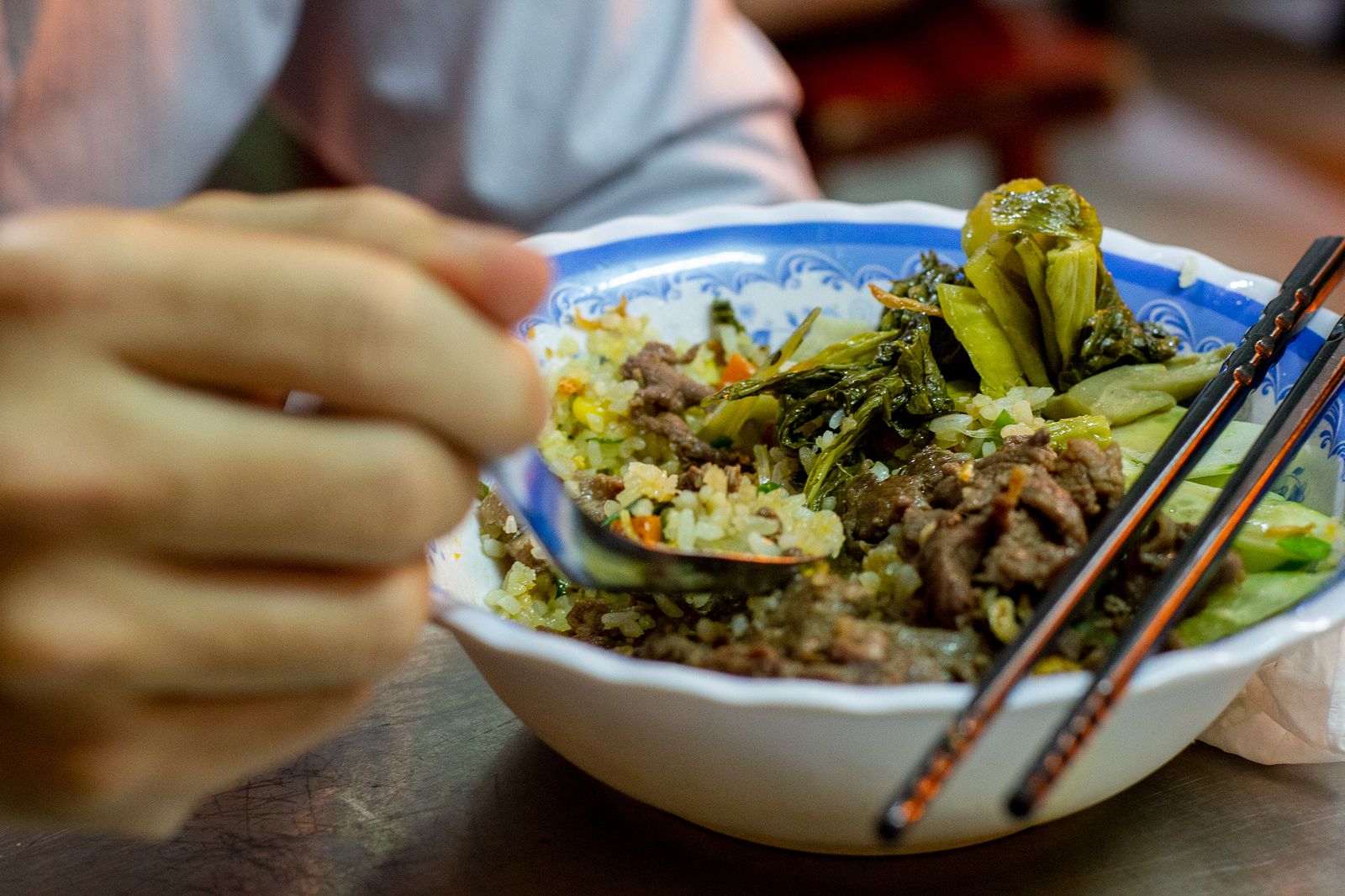 This eatery on Ngo Trang Tien is known for its bún bò Nam Bộ and, particularly, their supremely tender and succulent beef. Of course, beef is the meal's core ingredient, and preparing the meat right determines half the taste. More often than not, stir-frying can result in the beef being slightly overcooked and tough. Many other vendors slice the beef into tiny pieces which, unfortunately, reduces the pleasure of munching them. But here, Co Thoa seems to have a secret stir-frying technique that maintains a perfect balance between size and texture.
The remaining taste comes mostly from the sauce. Unlike most bún bò Nam Bộ you'll find in Hanoi, the sauce here contains gravy from the cooked meat as well, so it's not just the common sweet and sour fish sauce. It is warming and cooling at the same time. A harmony of the soft, juicy beef and noodles with the crunchy veggies, fried shallots, and peanuts. All this for just VND25,000, and if that wasn't enough, the place is also famous for its cơm rang dưa bò (fried rice with beef and pickles).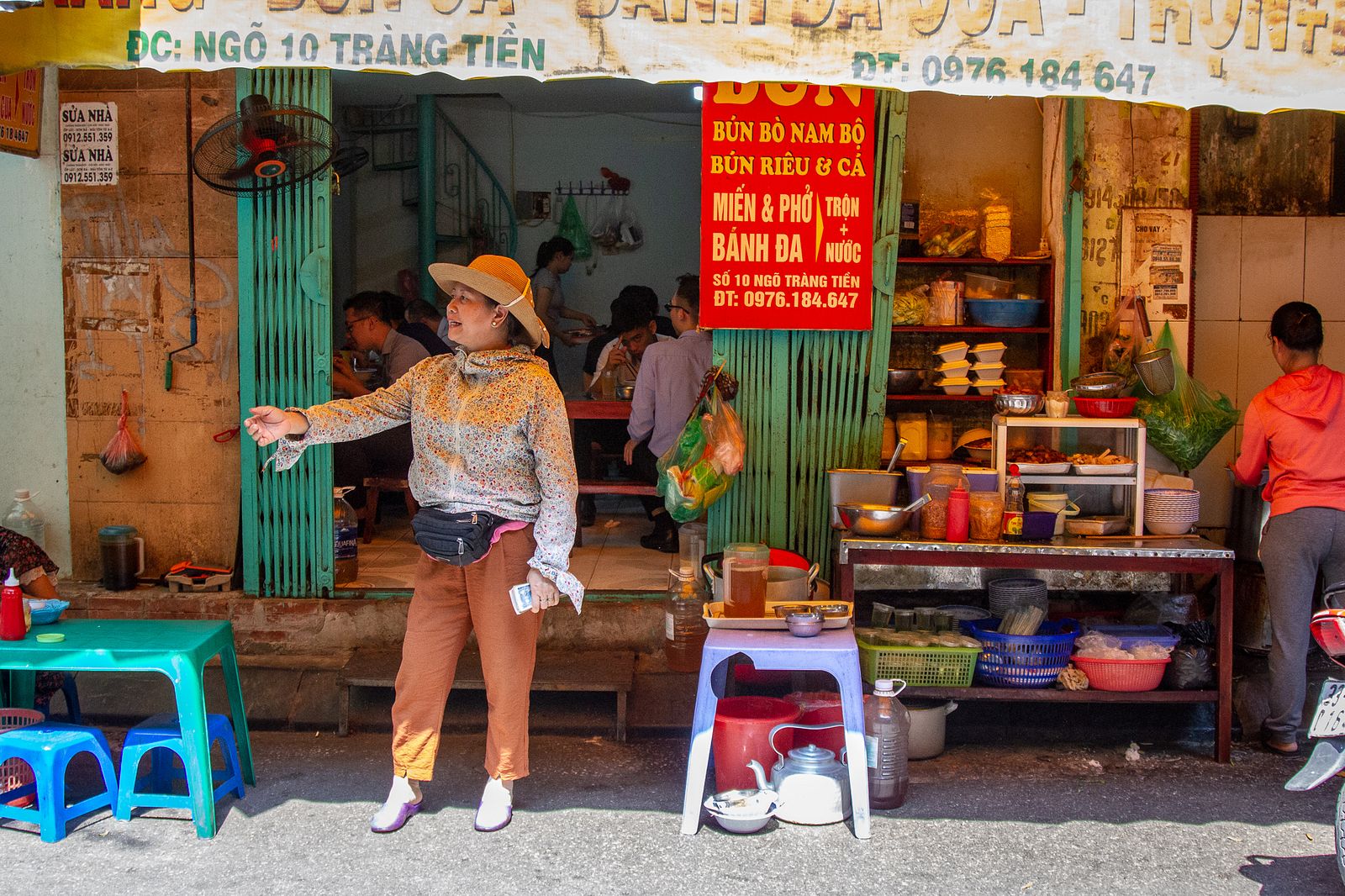 This spot is open from 7am to 7pm. You can find it at 10 Ngo Trang Tien.
To sum up:
Taste: 5/5
Price: 5/5
Atmosphere: 3/5
Friendliness: 5/5
Location: 4/5
Hieu Tran follows the trail to good food and turns it into literature.
Bún Bò Nam Bộ
10 Ngo Trang Tien

---
Related Articles:
---