If you peel through the peaceful residential areas around the Quang Trung and Trần Hưng Đạo crossroads, you might just chance upon Bún Thang 11 Hạ Hồi, a humble, household noodle spot.
Bún thang is a signature Hanoi dish. In the past, it was cooked at home during Tết holiday — although only a small number of families still prepare the meal for the occasion today. The feast is an assembly of boiled chicken, thinly sliced egg, giò lụa (Vietnamese sausage), and shreds of dried white radish. It's then garnished with spring onions and Vietnamese coriander (rau răm), and drenched in a hot chicken broth that's infused with nấm hương (dried shiitake mushrooms) and mắm tôm (shrimp paste).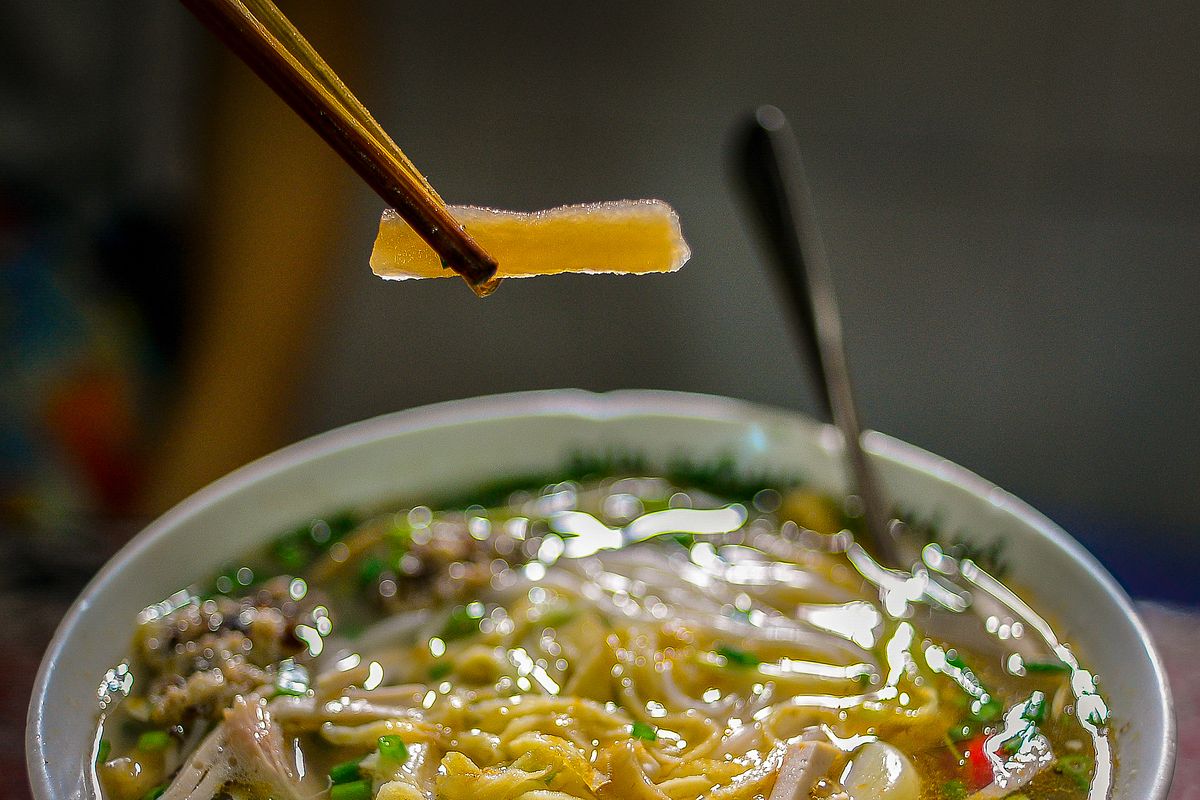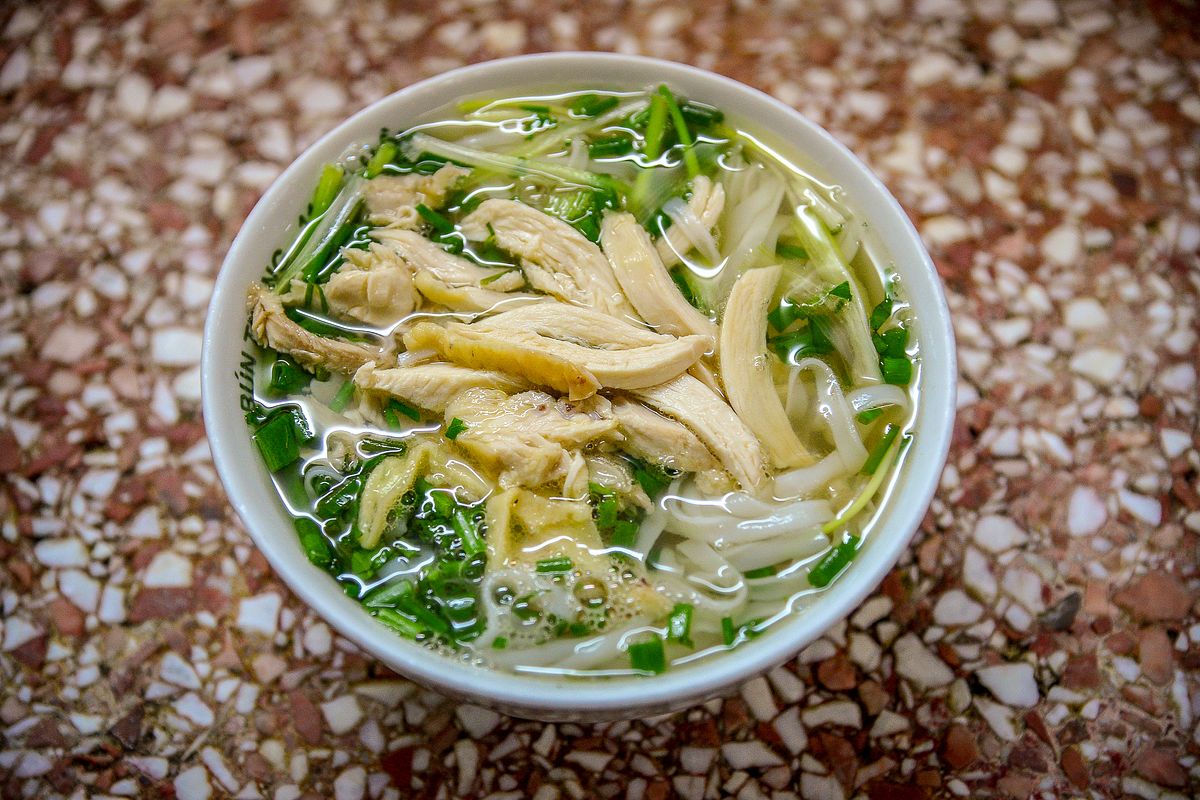 Nowadays, the dish has transcended Tết exclusivity to become a staple food in Hanoi. I was first introduced to bún thang at a sidewalk shop in the Old Quarter over 10 years ago. But these days, despite the burgeoning number of eateries offering this treat, only a few can satisfy my desire for a perfectly rounded noodle hit.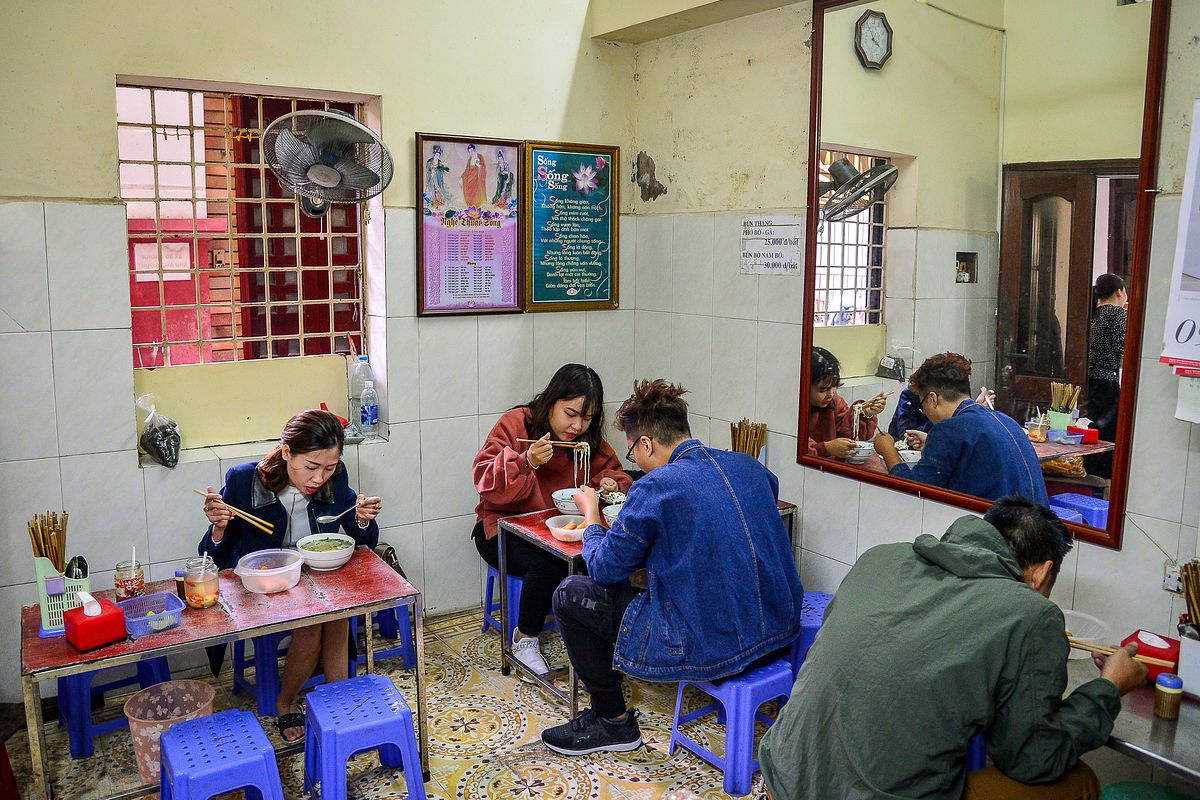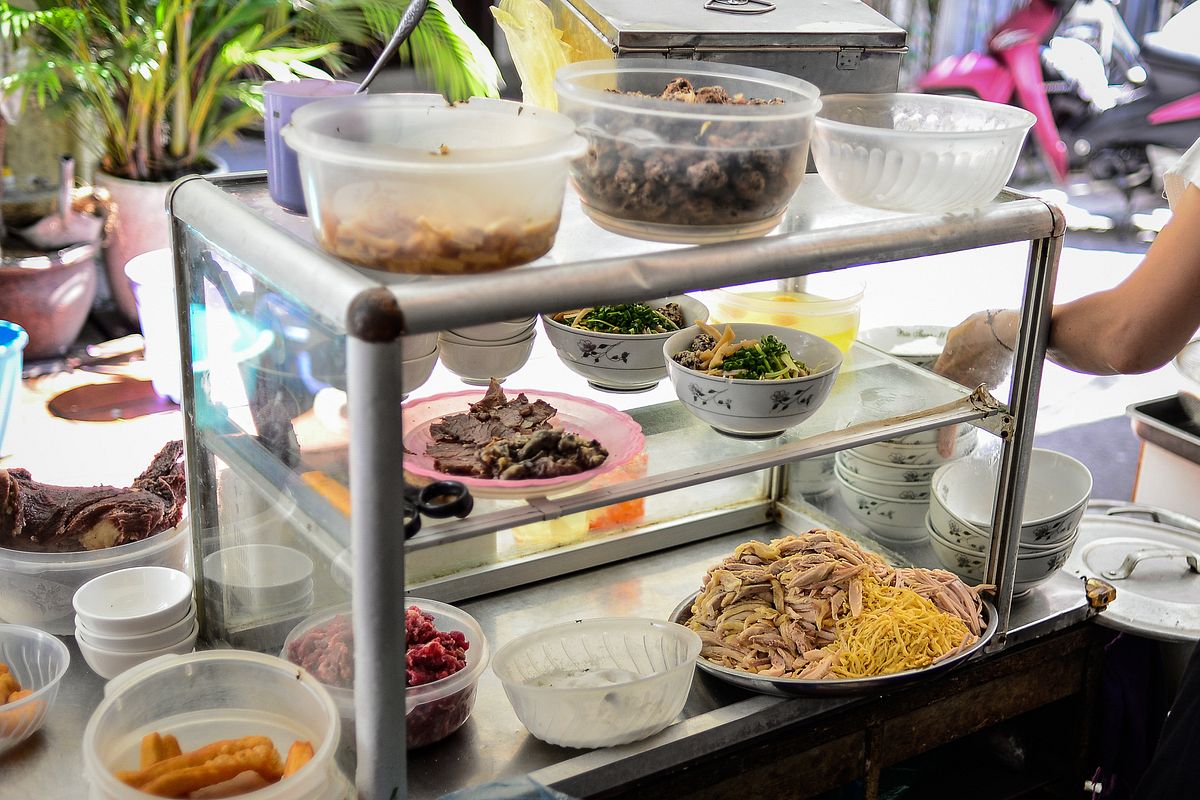 At the end of one of a ngõ that splits from Xóm Hạ Hồi Street, you'll find the house of Nhung — a friendly, cheerful lady who opened this spot way back in 1993. A bowl of bún thang here has all the ingredients that other shops provide, yet with the addition of a superior broth. But what keeps me coming back for more are the sticks of dried radish she adds. These little cylinders are extra crunchy, extra sweet and extra fun to eat compared to the tangled radish threads offered elsewhere.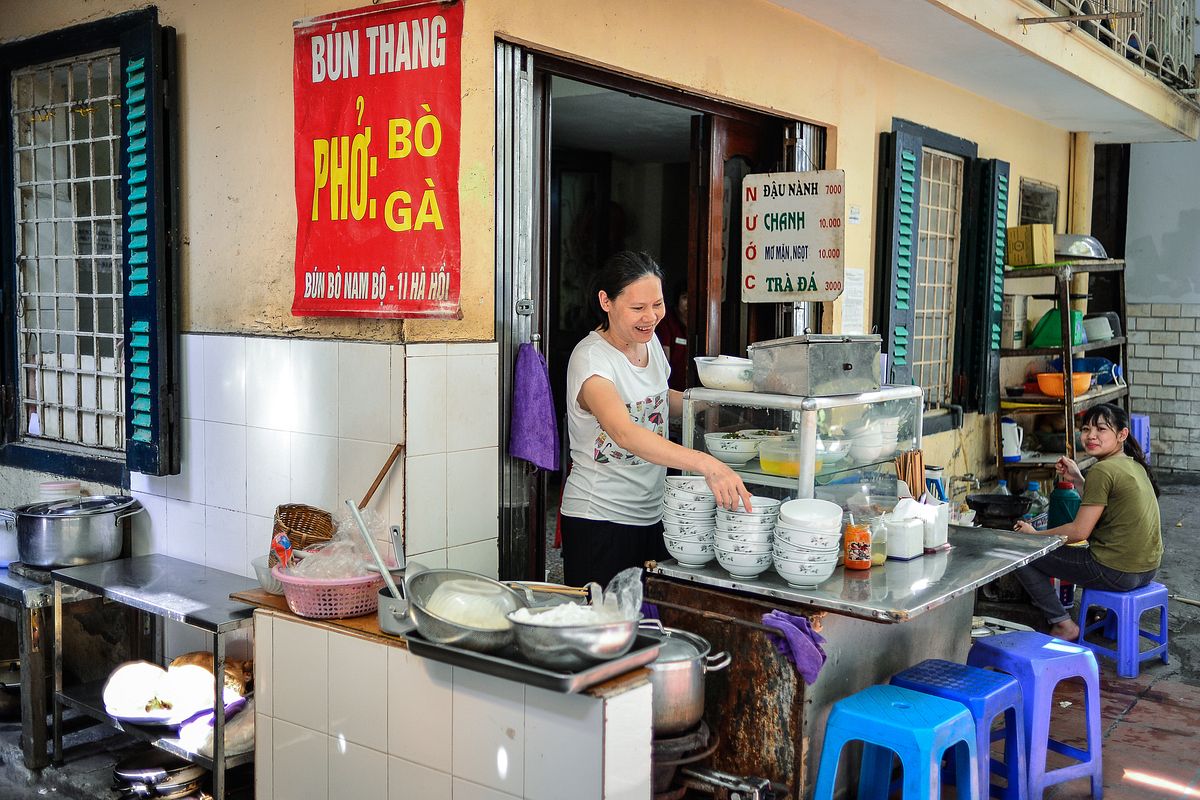 According to Nhung, her family used to dry the radish themselves, but nowadays they get it from Hải Dương Province. There was a short period when she used the more conventional tangled radish, but she swiftly changed back to the sticks for their inimitable bite — and her customers wouldn't have it any other way.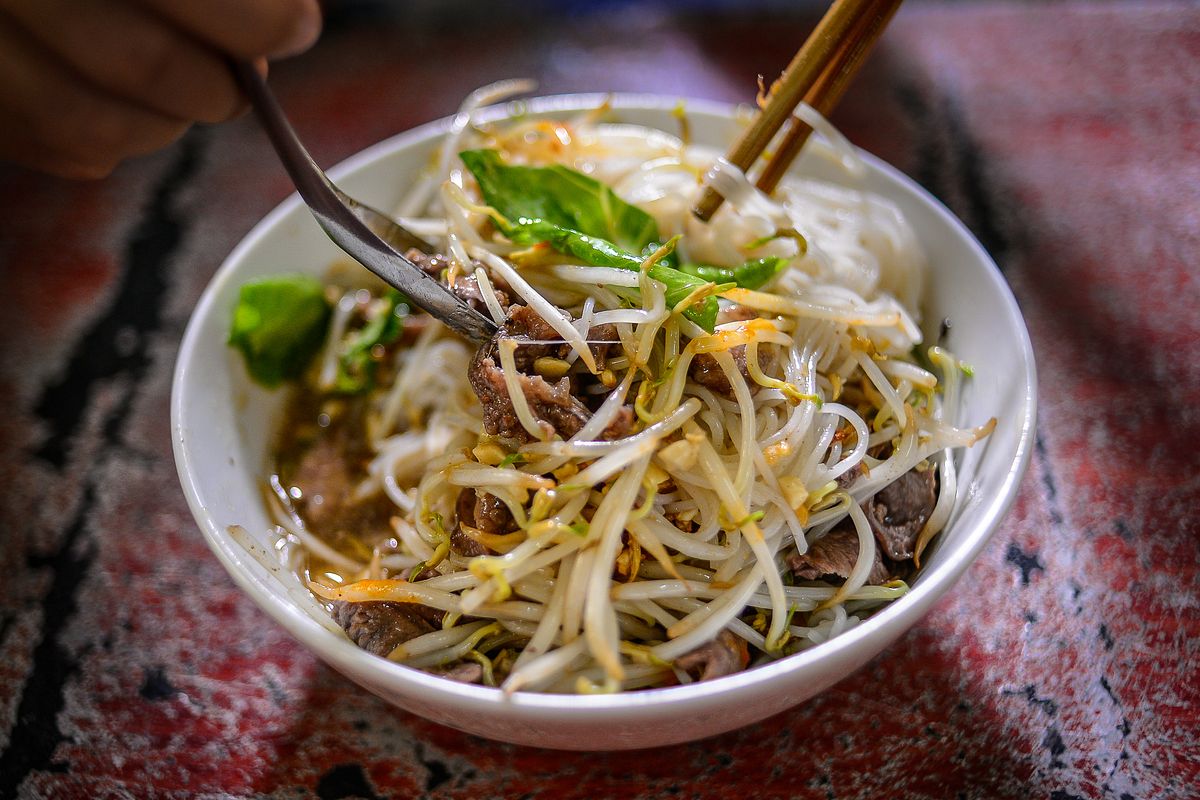 Thuy, a relative of Nhung, now manages the shop and said that, though bún thang is their principal dish, they also added phở gà, phở bò and bún bò Nam Bộ to the menu to meet local demand. The shop is most busy around lunch when office workers in the area flock here for a scorching hot bowl. On the weekend, families and guests from across Hanoi stop by for a taste — it's weekday mornings when one is most likely to enjoy a more leisurely banquet without a crowd.
Bún Thang 11 Hạ Hồi is open from 6:30am to 1:30pm. Find them at 11 Xóm Hạ Hồi.
This article was first published in 2018 on Urbanist Hanoi.
To sum up:
Taste: 4/5
Price: 5/5
Atmosphere: 5/5
Friendliness: 5/5
Location: 4/5
Hà Tạ absolutely loves food and dreams of selling noodles.
Bún Thang
11 Xóm Hạ Hồi, Hoàn Kiếm District, Hanoi