If you live in Vietnam, then you'll already know how vital rice is here, and the role it plays in almost every meal we eat.
As a Vietnamese, I am no different from most others in that I have an infinite love for rice in all its forms: cơm rang (fried rice), cơm tấm (broken rice), cơm cháy (deep-fried rice) and, of course, xôi (sticky rice). Yet it is this latter dish I adore the most.
So what makes xôi different from the other varieties? The rice we eat at home is often non-glutinous (short-grain), and is known for its fluffiness and lightness. Xôi, on the other hand, is steamed and highly glutinous, hence why the final product is usually very sticky.
One of my favorite xôi stalls has been running for eight years and only opens at night. Owned by cô Van, the humbly lit stall rests at the corner where Lac Long Quan meets Thuy Khue. On a dark rainy night, she greets me with a bright smile and asks if I'll take my usual.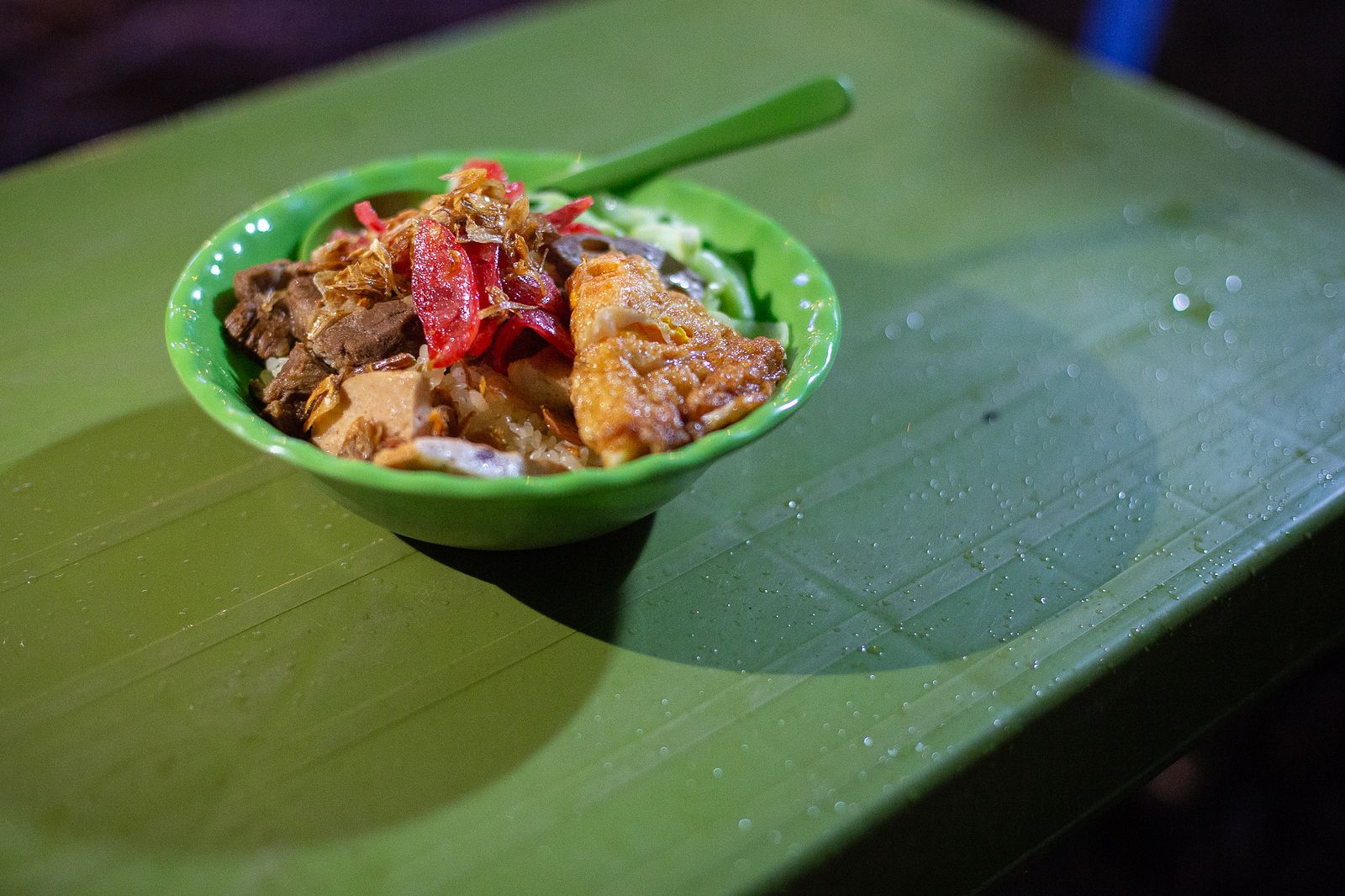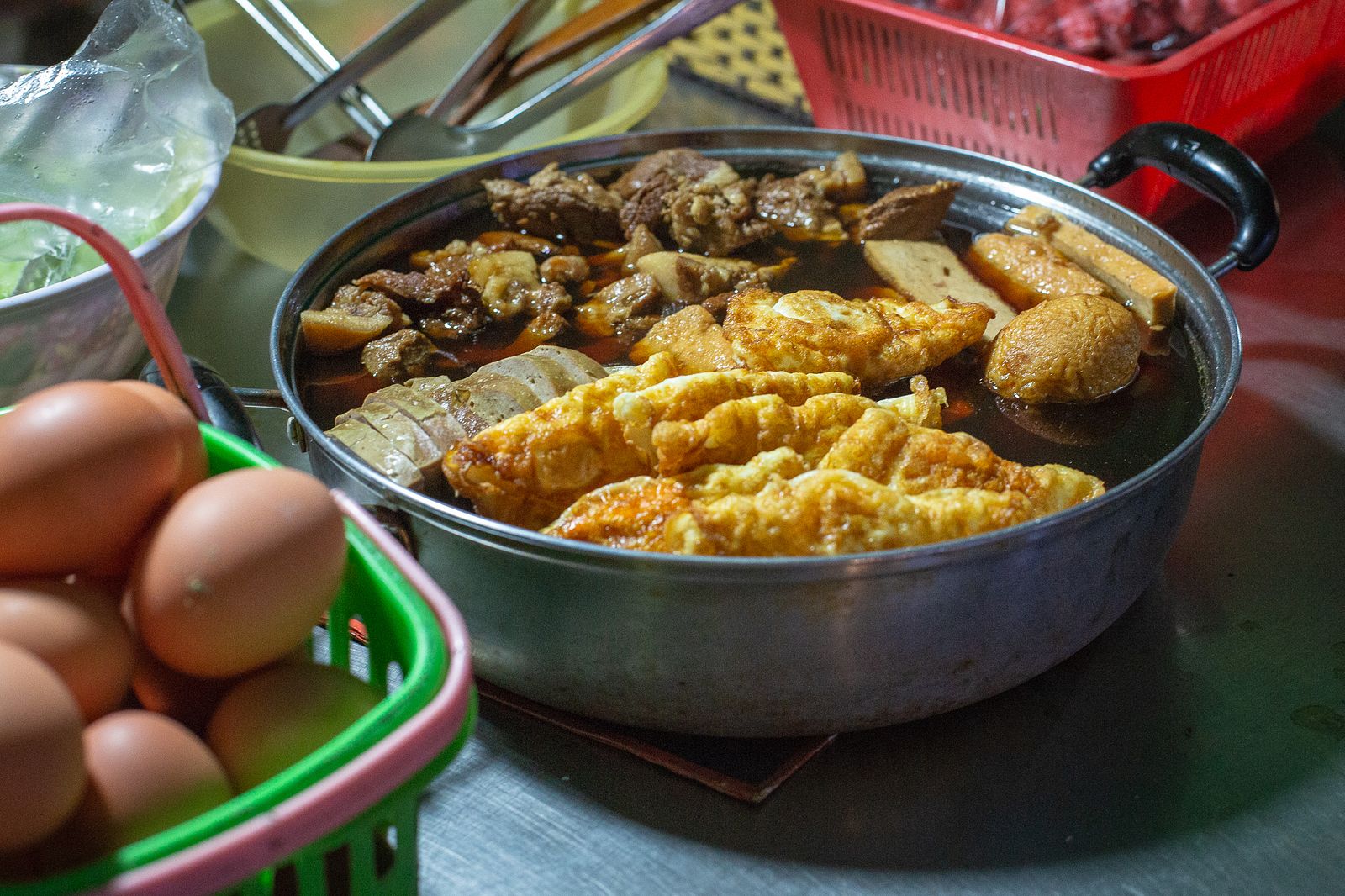 She hands me a bowl of xôi, topped with thịt kho tàu (caramelized pork), a few slices of giò lụa and chả quế (Vietnamese pork sausages), trứng rán (a fried egg), hành phi (fried shallots), lạp xưởng (Chinese sausage) and some pickles.
This vibrant mouthful of flavors is almost indescribable. I scoop up a spoonful of xôi, together with a little bit of everything else. You can taste the sweetness of the rice, the saltiness of the pork, fragrant cinnamon, crispy fried shallots and a slice or two of pickles to balance the palate.
I've been eating here for years, but I rarely get a chance to chat with her, as she's always so busy. Fortunately, this time, she wasn't.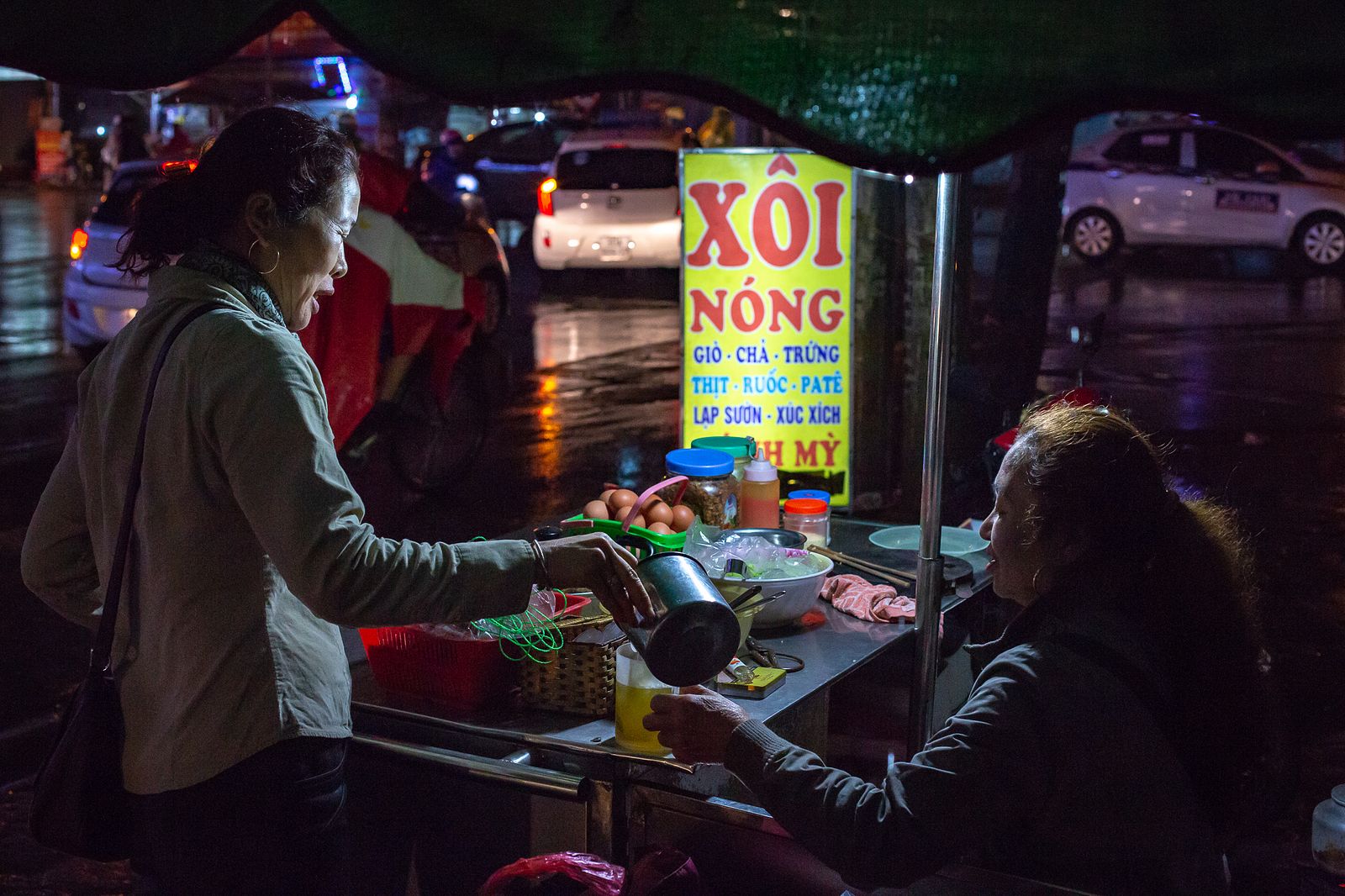 "I am now 64 years already," Van says. "I've been here since 2011. I'm not that young anymore, but this is everything that I love," she tells Saigoneer as she lights up a cigarette.
She goes on to tell me how when she started the stall, it was the only way to feed her family, as they were facing significant hardships.
"We were just struggling with everything," she says. "But now things are great, and this is my hobby. I like serving people food here during dinner and at night because there are people who work late and if they end up going this way and see me, they might just stop by for some food."
This is why I always come back here whenever I'm in the area; amazing food, and a woman with a kind heart. I don't think we need any reasons other than these to eat somewhere.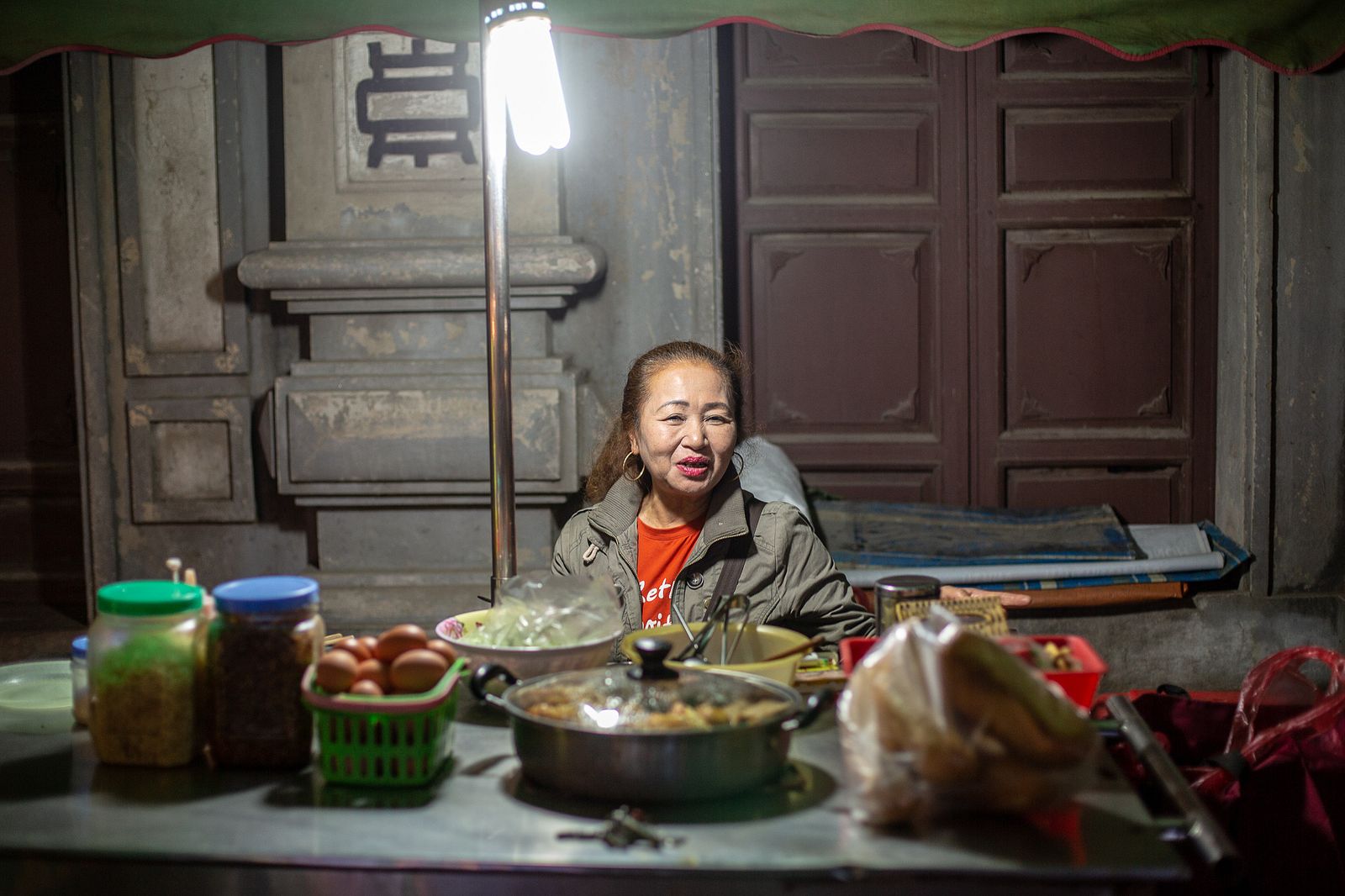 You can find Van's stall at 596 Thuy Khue, right at the corner of Thuy Khue and Lac Long Quan. Her stall is open from 6pm till late.
To sum up:
Taste: 5/5
Price: 5/5
Atmosphere: 3/5
Friendliness: 4/5
Location: 4/5
At night, Gia Nguyen is a drag queen. In the day time, all he does is eat noodles.
Xôi
596 Thuy Khue, Tay Ho, Hanoi