Thanks to being born and bred in Hanoi, I definitely have a love-hate relationship with the city. That said, there are more "loves" than "hates" on my list, and street food in Hanoi plays a huge part in the former category. Moreover, as a food lover, I've been feasting in the capital since the moment I learned how to cycle around and find the finest vendors. One snack, in particular, remains one of my all-time-favorites: bánh gối (fried pillows).

For this specific treat, most people's go-to spot would be 30-year-old Quan Goc Da on Ly Quoc Su Street. Located near the cathedral and resting beside an ancient, sprawling banyan tree, it's not difficult to find. In front of the restaurant, a stall stuffed full of all kinds fried goods awaits: bánh gối, bánh rán mặn (salty donuts), bánh tôm (fried shrimp), nem cua bể (crab spring rolls). The list goes on.
Although the shop is quite small and simple — there are only a few tables — it is at least relatively clean. You can watch the food being fried right before your eyes. The food here is fresh and scrumptious, living up to the establishment's reputation, which is spread largely by word of mouth.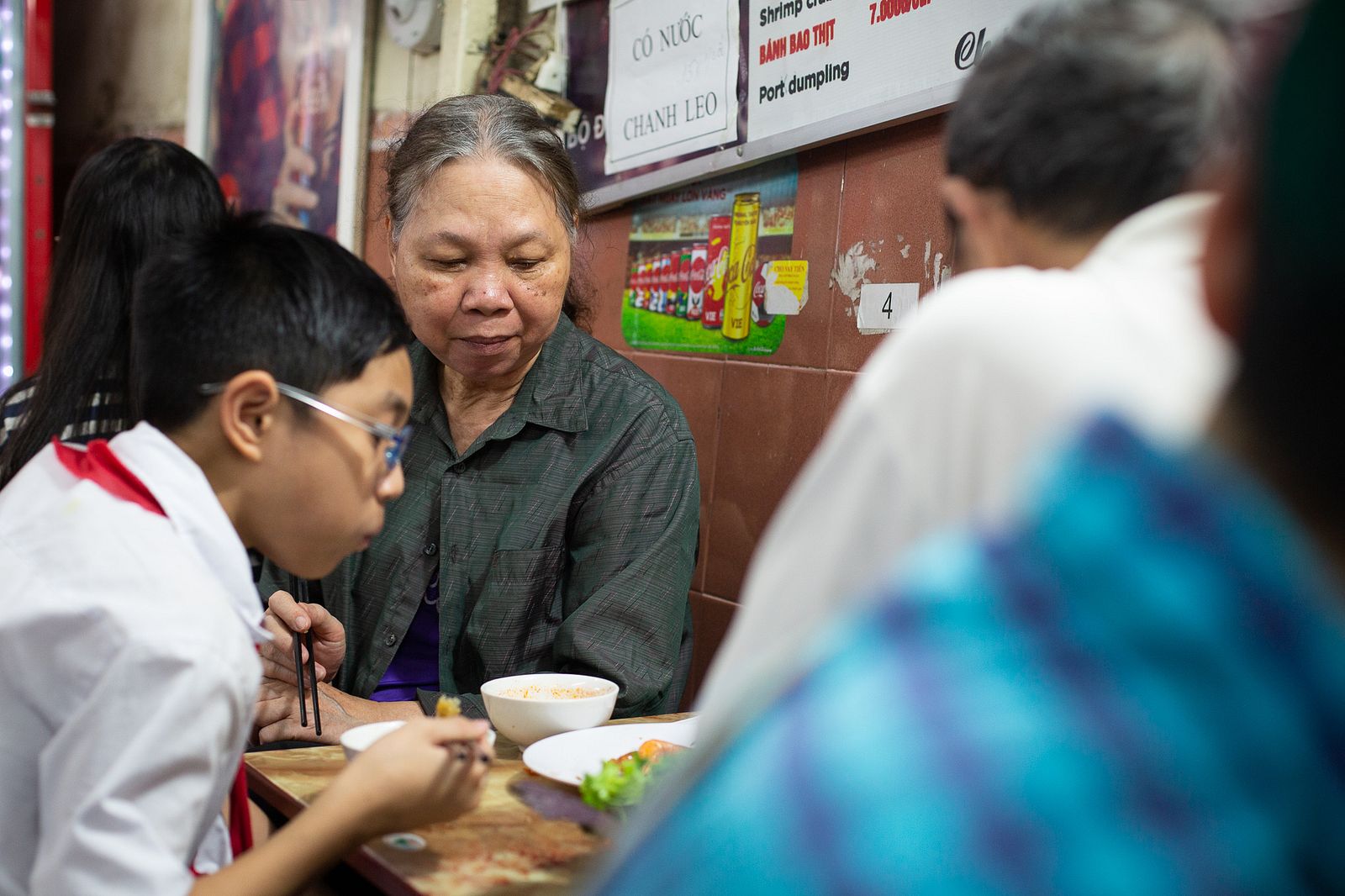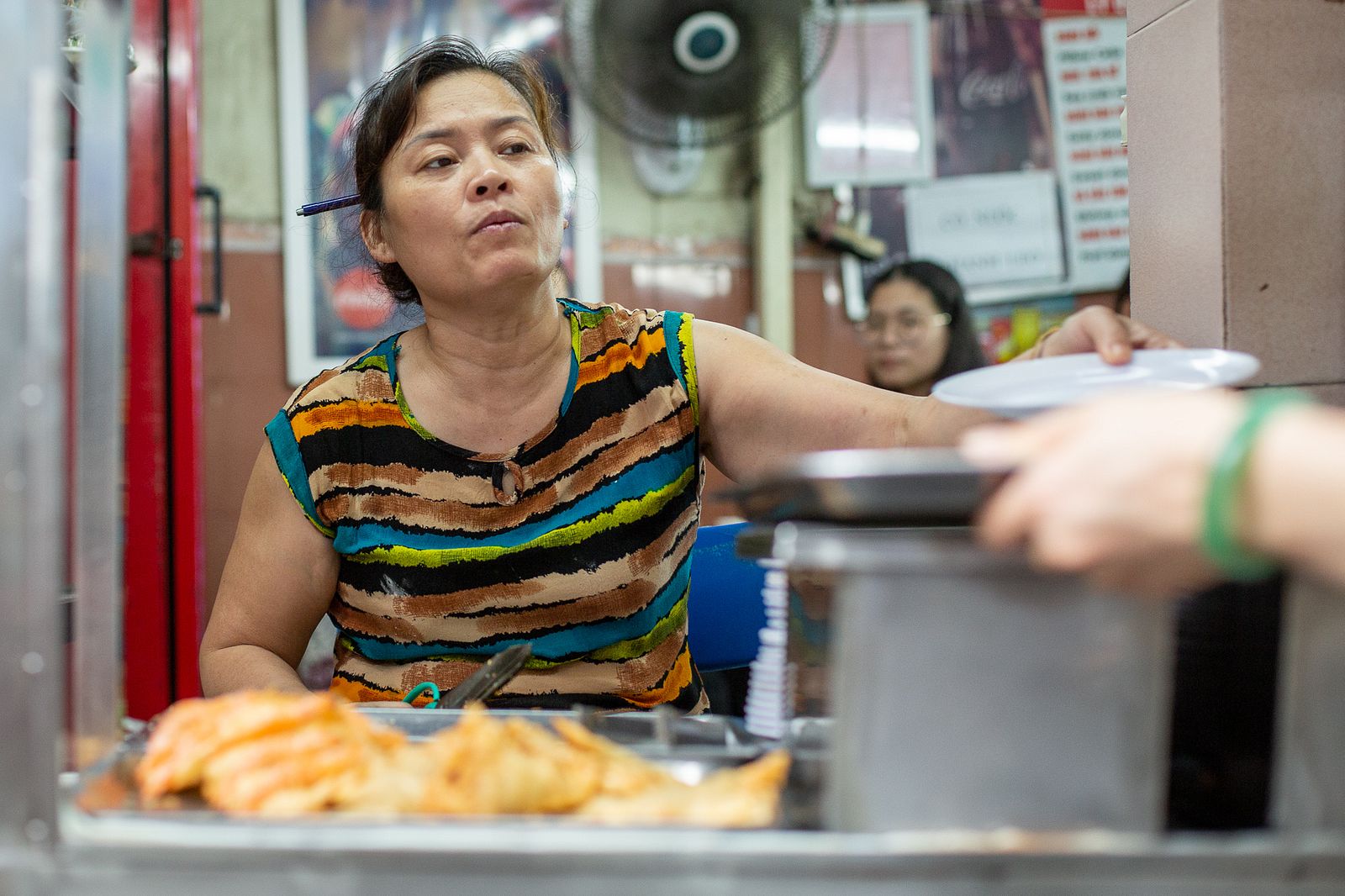 What's more, the service here is amazing. Just two or three minutes after ordering, the staff presents a plate brimming with glazed wonders, all golden-brown and tempting, and a bunch of herbs. Each was shaped skillfully — the crust fried briefly in order to retain its crispness.
The filling is a mixture of minced pork meat, complete with wood ear mushrooms, glass noodles, pepper and Chinese sausage. Frying them to perfection while retaining a well-cooked interior is no easy task. They also come with a dipping sauce, which is quite sweet. Those longing for a stronger taste should add some vinegar and a bit of chili sauce too.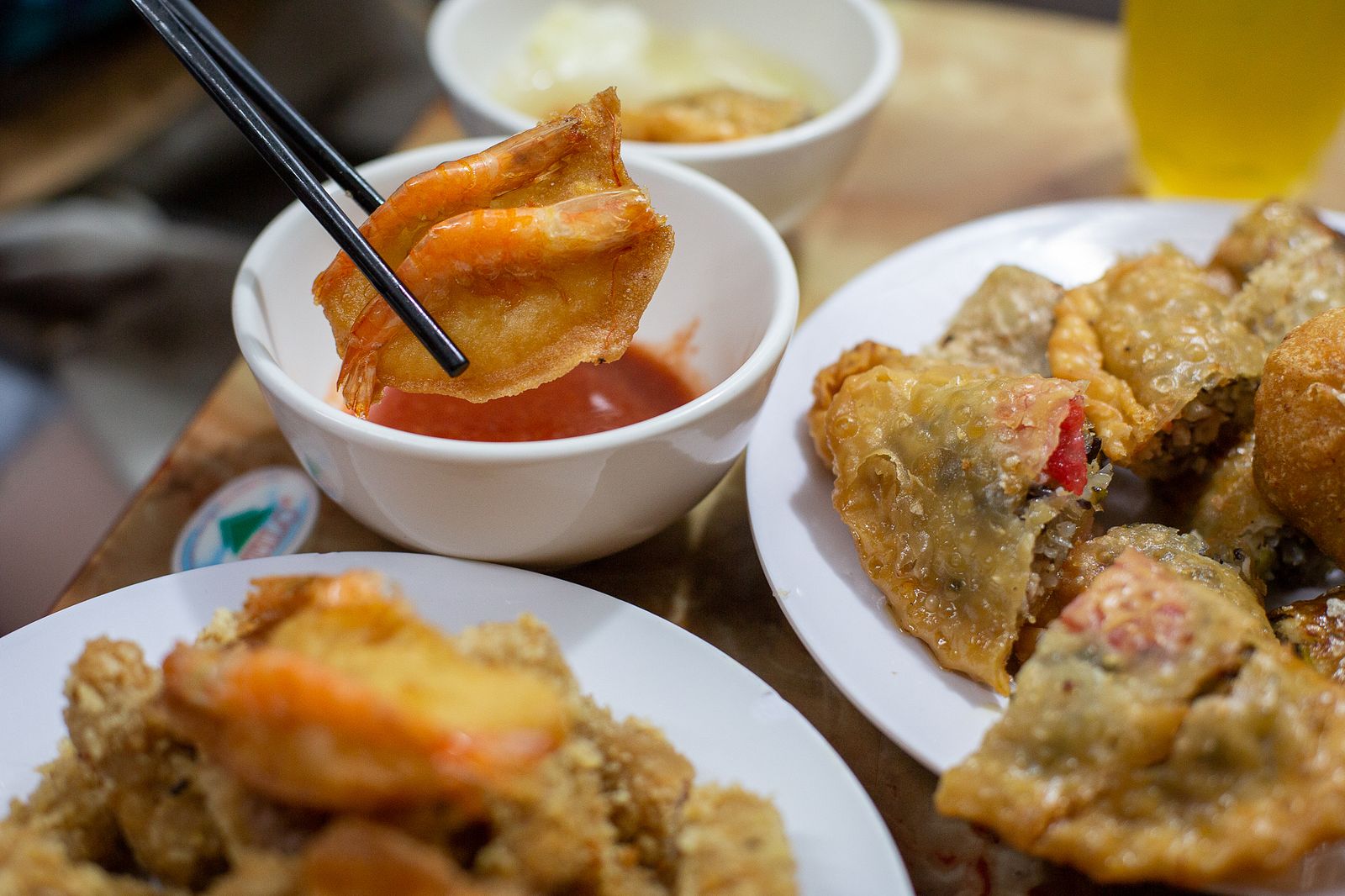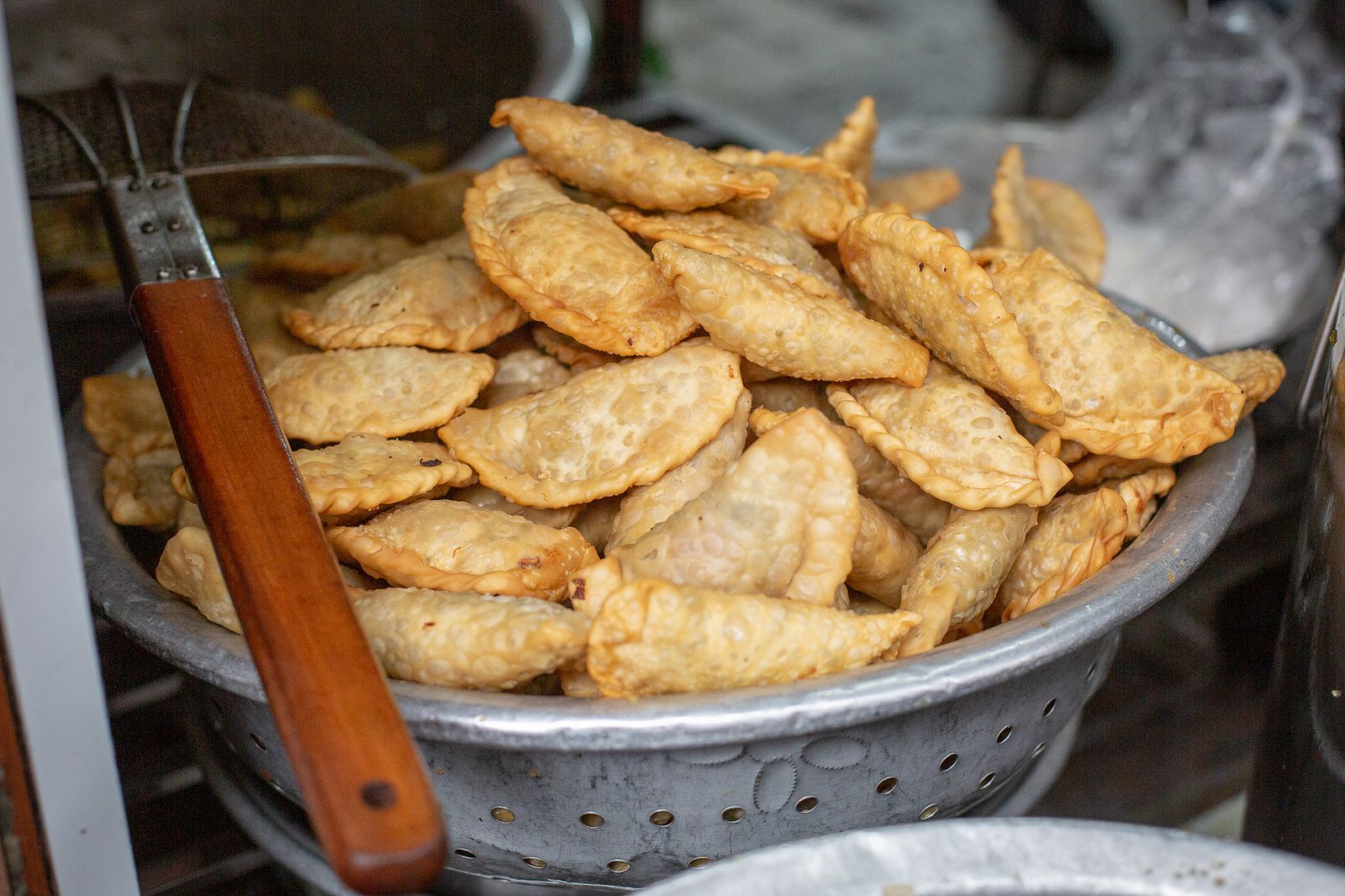 Bánh gối's crust is made from flour, which is mixed with water and salt. One must be delicate when mixing these ingredients in order to create a smooth, thin layer to coat the filling. For this mixture, lean shoulder meat is best, combined with other cuts to enhance the overall texture. It's also crucial to use the right variety of spices, and in the correct quantity. Finally, for a truly mouthwatering meal, each stage of preparation — forming the dough, adding the meat mix and then swiftly deep-frying — must be carried out with patience and attentiveness.
There's really no simpler pleasure: grabbing segments of bánh gối, dipping them in a sweet yet spicy sauce, savoring the crispness of the crust and the sumptuousness of the meat, all complemented by pickled papaya and palate-cleansing herbs. Then, as always, wash it all down with a cold beer or refreshing glass of trà đá.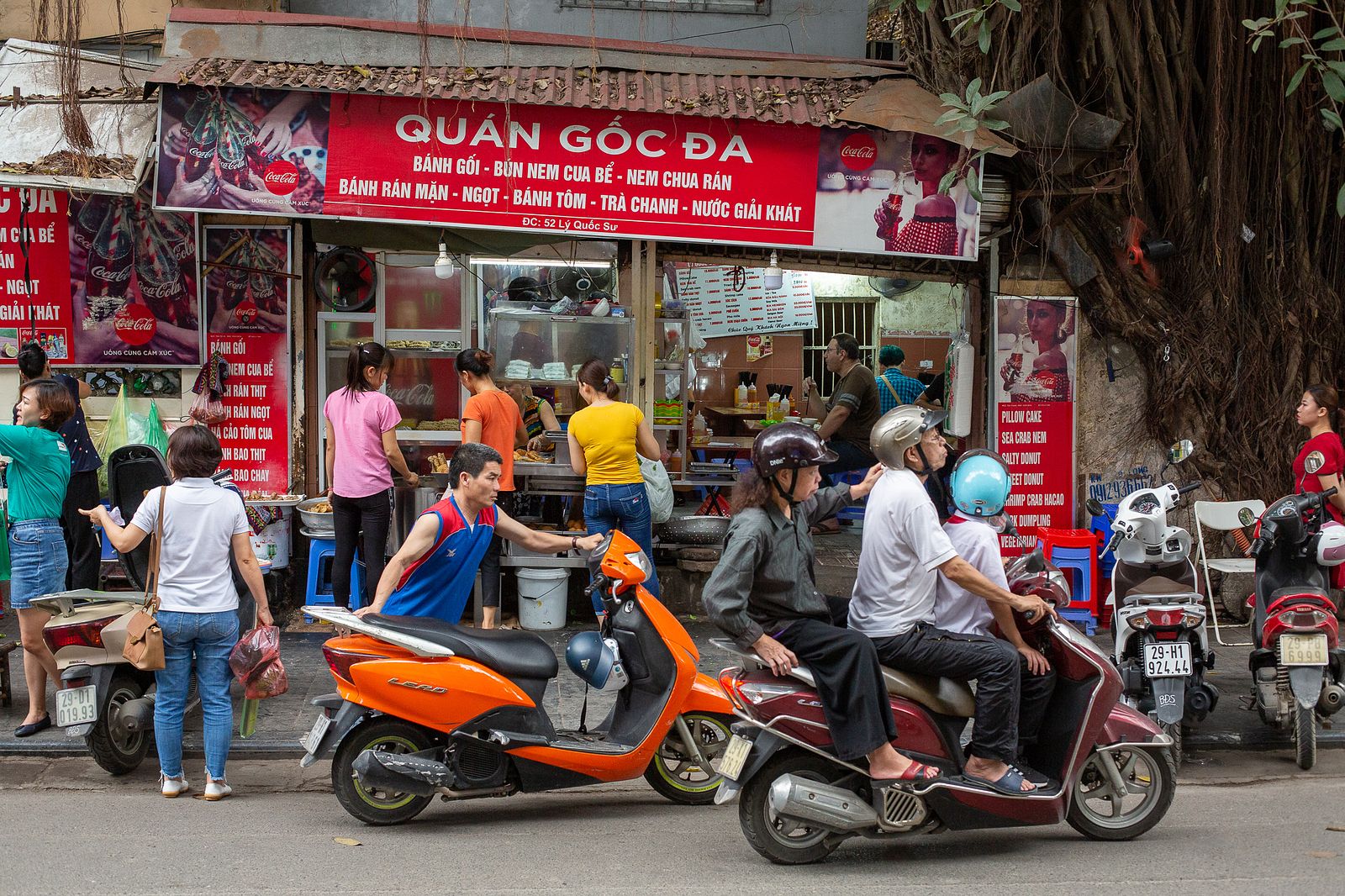 You can find Quan Goc Da at 52 Ly Quoc Su. They open from 10am to 10pm.
To sum up:
Taste: 5/5
Price: 5/5
Atmosphere: 4/5
Friendliness: 4/5
Location: 5/5
At night, Gia Nguyen is a drag queen. In the day time, all he does is eat noodles.
Bánh gối and other deep-fried pastries
52 Ly Quoc Su, Hoan Kiem