Travel back in time to a café within a charming 1930s building, only a few hundred meters away from St Joseph's Cathedral.
The building itself is an elegant, colonial-era mansion — rustic, ochre walls provide a fitting backdrop to circular balconies, elegant railings, foliage and bunting. It certainly stands out, yet look closer still, and you'll see the once-majestic space crumbling in parts, or stained in others, all of which adds to the building's character.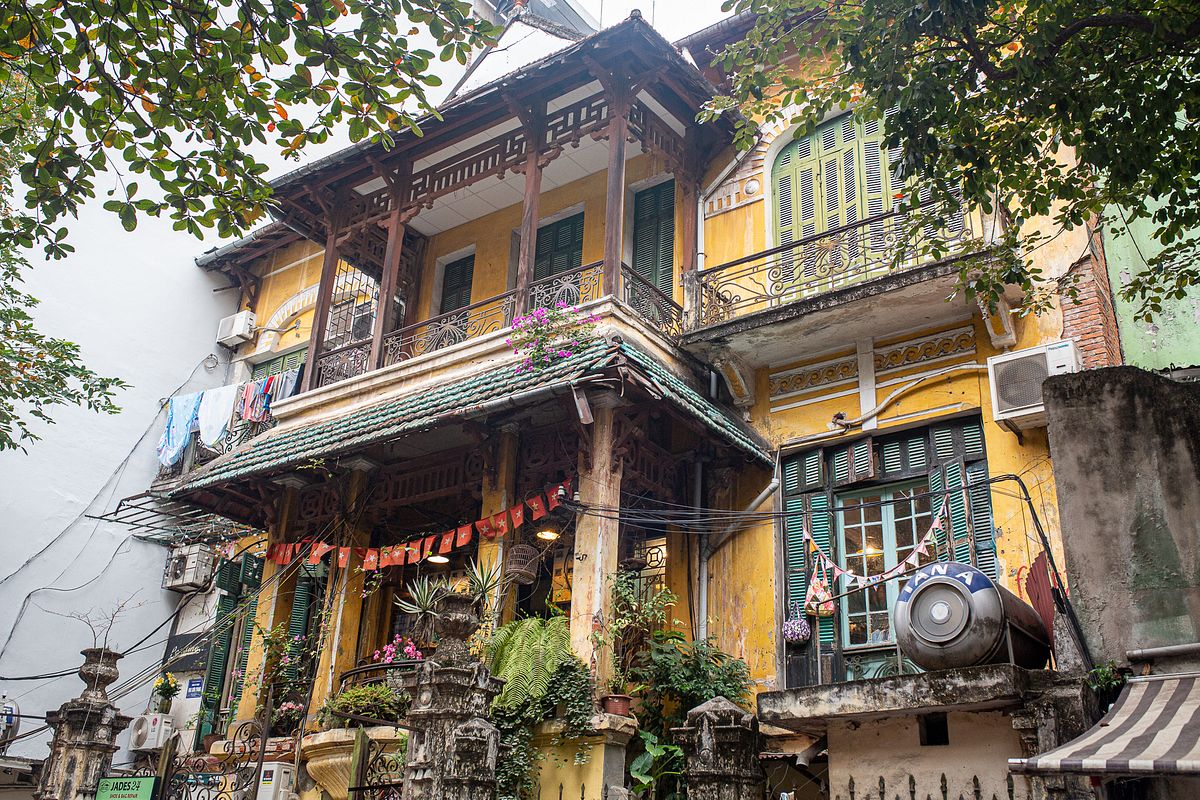 Dotted in front of the building are various signs advertising the stores you'll find inside, including pottery shops and fashion boutiques. Upon closer inspection, one notices a small 'Loading T' sign before a set of old stairs on the left that climb into the heart of the building.
Built in the early 1930s, the property once housed a single family, yet was later partitioned into 16 separate spaces. Fast-forward a few decades and the general public are now able to access the place via numerous businesses.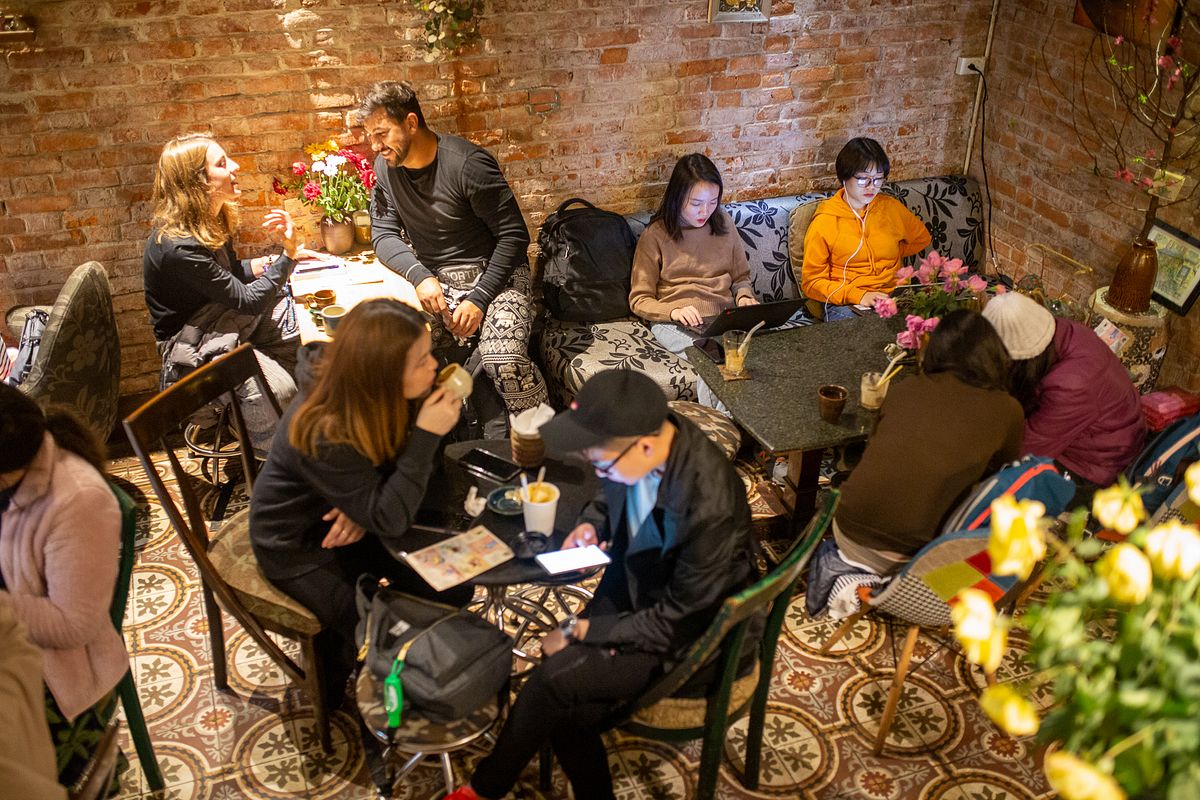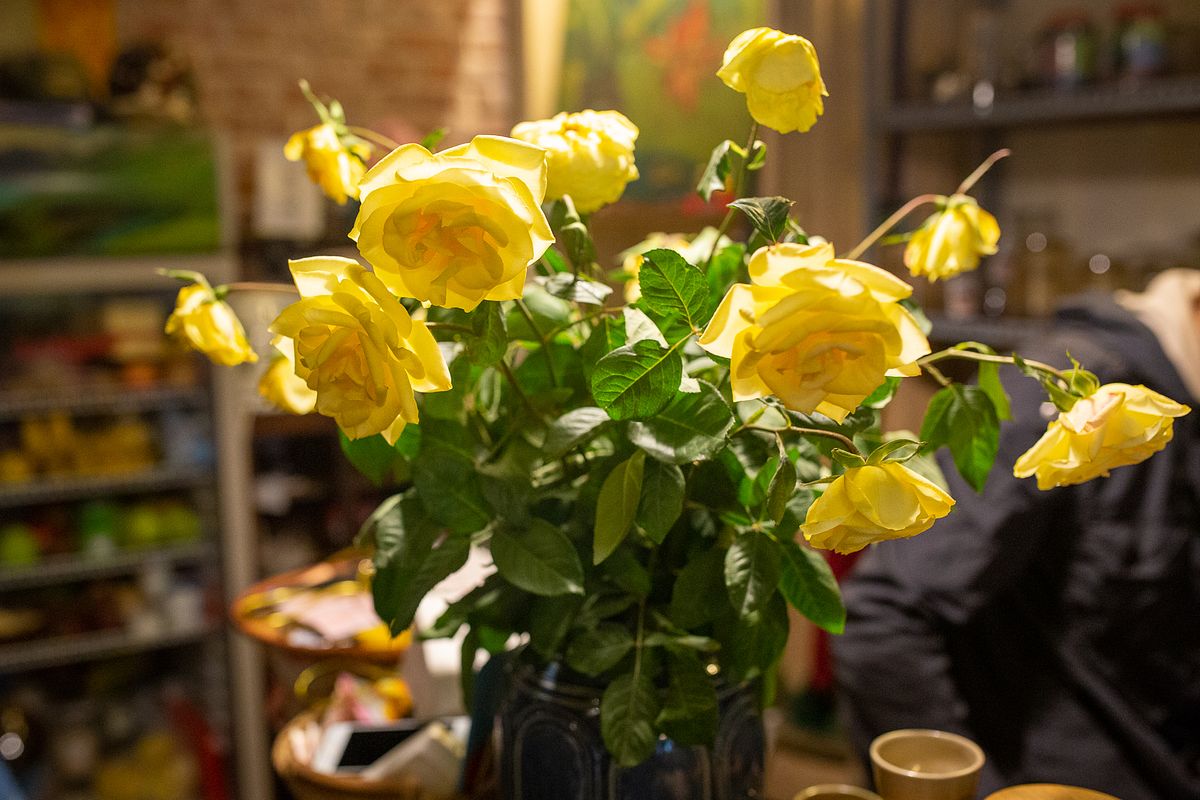 Inside Loading T, pull up one of the mismatched chairs and admire fresh flowers on your table before glancing at the menu. The cafe offers a range of drinks, from smoothies to coffee, including its renowned egg coffee, which comes served with a cinnamon kick. You won't see it being made, as the flowers, vases and coffee dispensers block one's view over the counter, but the smell of coffee fills the room.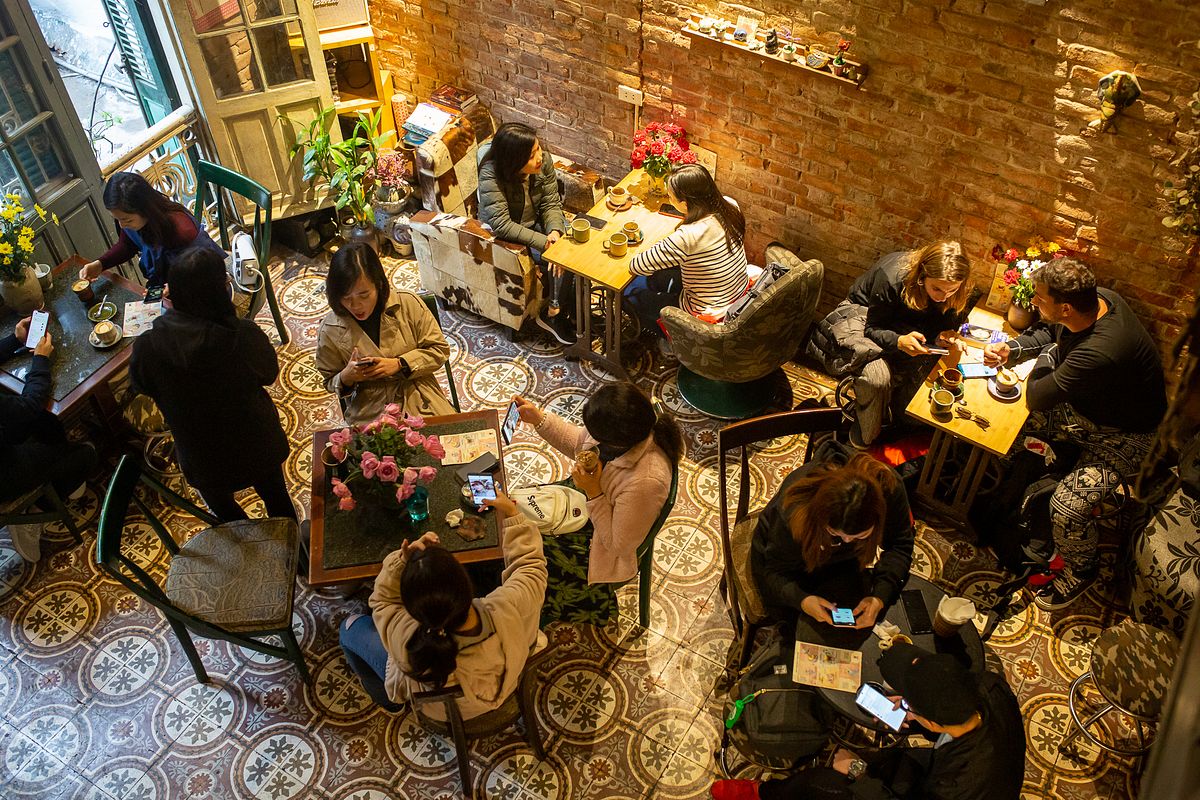 The space inside Loading T is in-keeping with the property's history. Original geometric tiles, now dated and faded, line the floor, while original, exposed red brick walls maintain the aesthetic. Where once a fireplace would have warmed the room, an alcove remains, filled with oddities. In fact, there are a number of nods to the past, including trinkets carefully balanced on shelves around the walls, and paintings and old posters. Film cameras and their cases hang behind the bar, while a retro Marshall speaker plays gentle music. Behind the counter, dozens of colorful cups are stacked precariously, each of typical Bat Trang ceramic styles.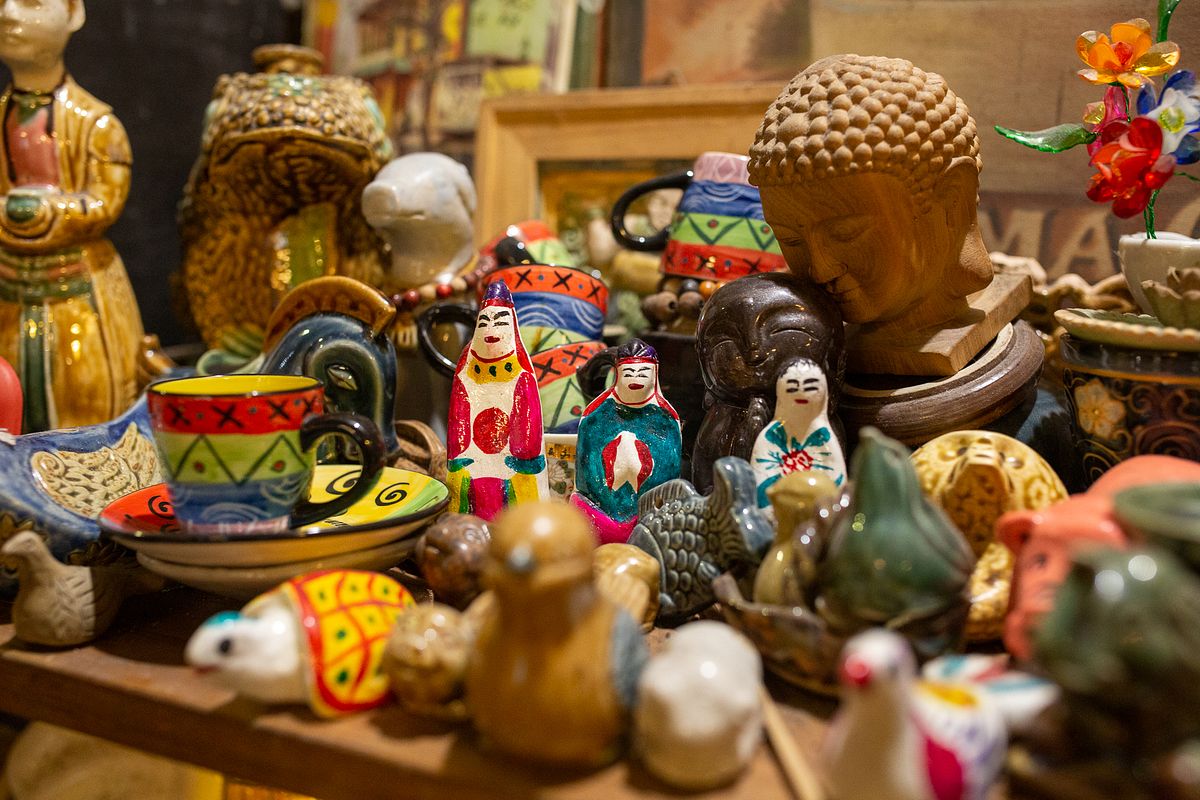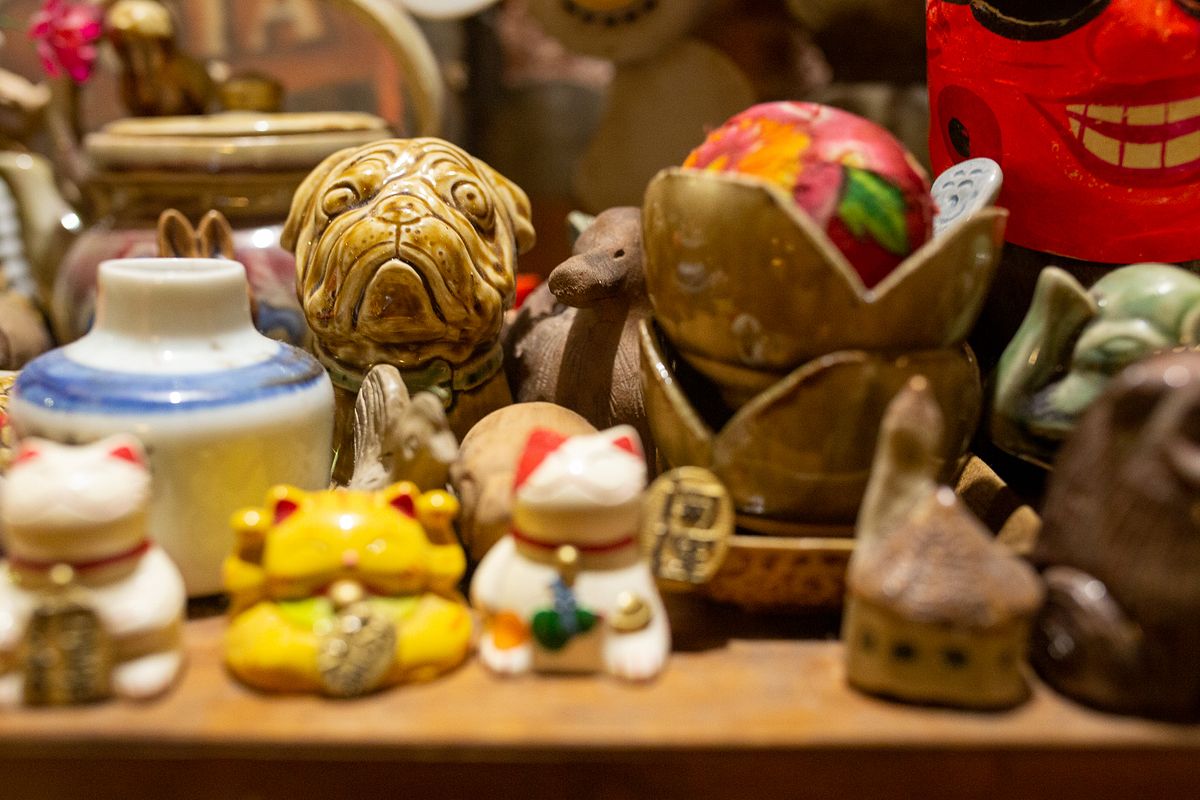 If you're sitting by the windows, the music acts merely as a backdrop to bike horns that fill Hanoi's Old Quarter. It's enjoyable to peer through the dusty glass window panes and olive-green shutters and watch the world go by — a street barber awaiting his next client; groups of locals meeting for a bite to eat; unaware tourists attempting to maneuver through traffic.
A one-room cafe might seem small, but here, the size simply adds an air of cozy community. It's intimate and you can enjoy your own space, yet you might not choose Loading T for a private conversation. That said, its style and charm give it great appeal. It's easy to while away a few hours imagining the lives of all the people who've lived in the building over the past century, and the stories they could tell. If only those bare brick walls could talk.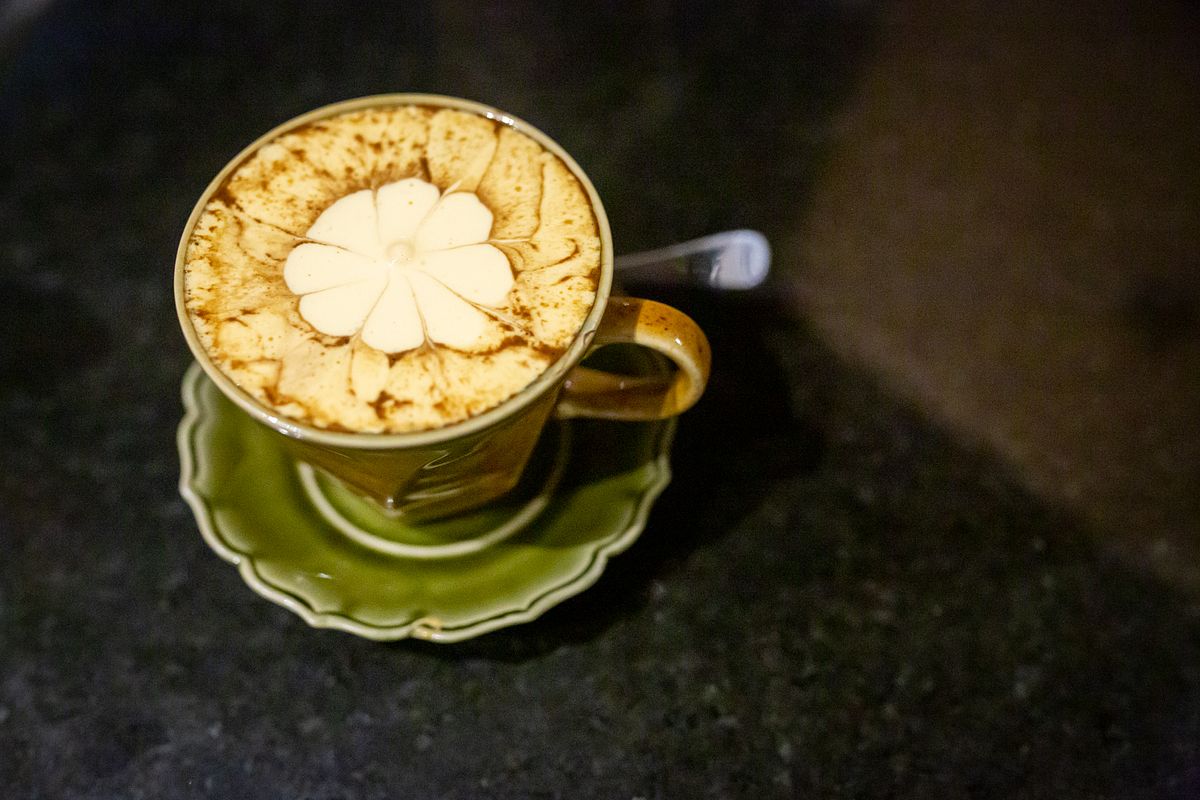 Loading T is open from 8am to 10pm.
To sum up:
Taste: 4/5
Price: 5/5
Atmosphere: 4/5
Friendliness: 5/5
Location: 5/5
Loading T Cafe
8 Chân Cầm, Hoàn Kiếm, Hanoi