In cacophonous cities like Hanoi, spaces that combine greenery with tranquility are vital.

I was first recommended Galeria Cafe by a foodie friend of mine. "You have to check this place out," she said, practically begging me. Trusting her judgment, I set off to find the place, hoping to come across a damn good cà phê cốt dừa (coconut coffee) and hearty nourishment.
I wasn't disappointed. Topped with chewy bits of toasted coconut and made with a generous amount of strong Vietnamese coffee, the drink they served was the real deal. Glancing around the place, however, I was surprised my friend hadn't mentioned the cafe's aesthetic.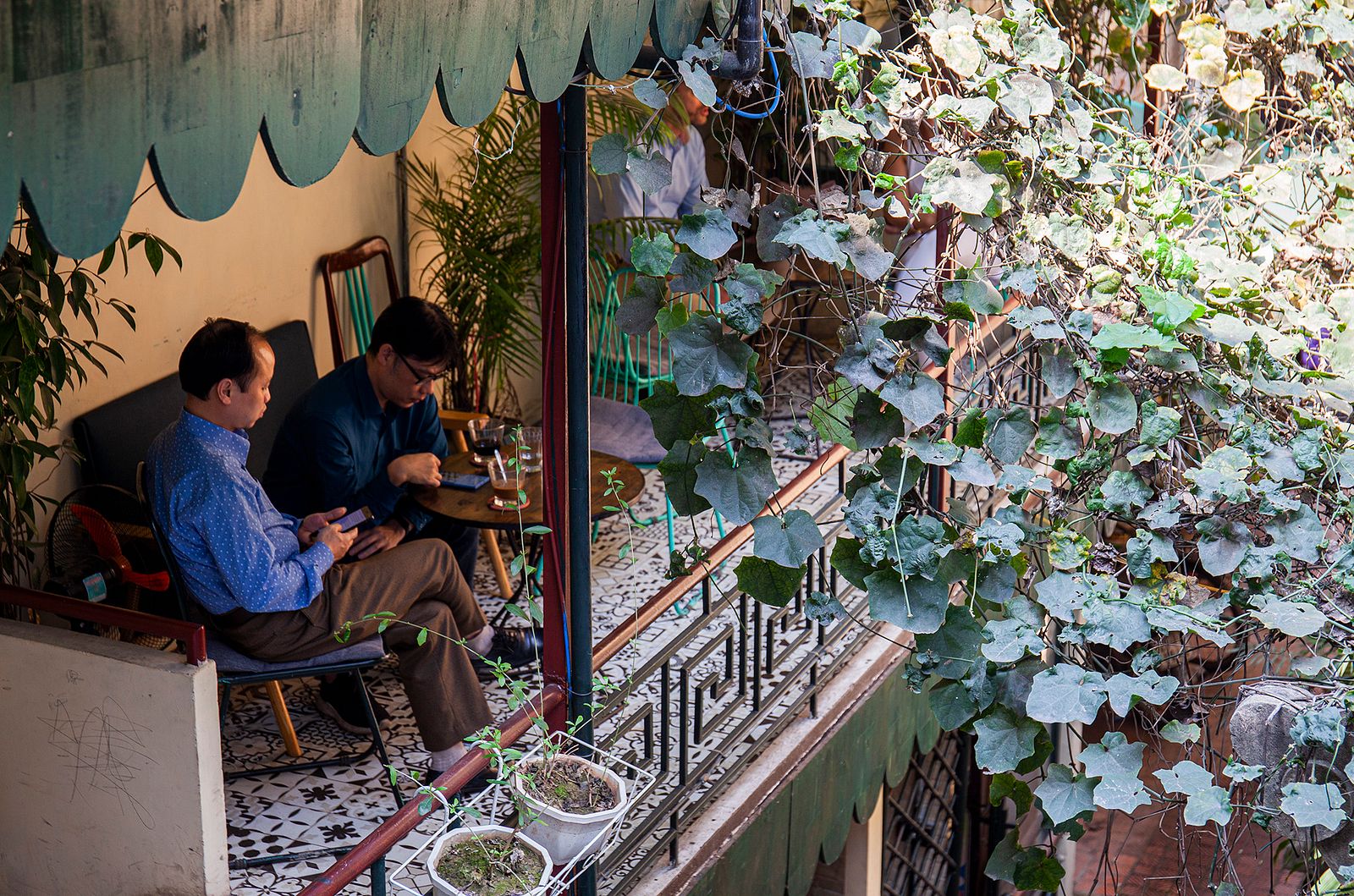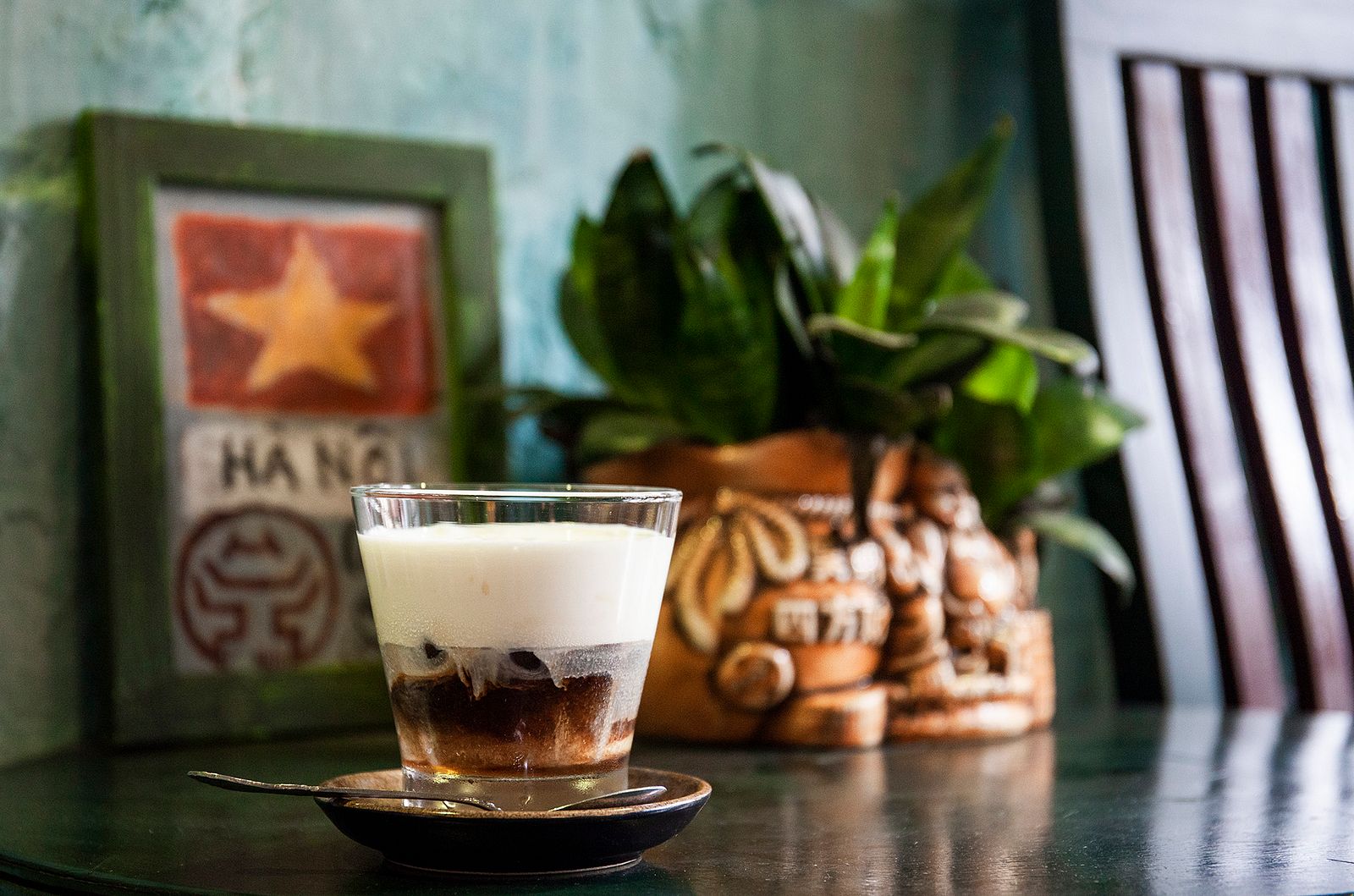 Located not far from Truc Bach Lake on Quan Thanh Street, this three-story building is impressive. A balcony juts out into a courtyard surrounded on all sides by ochre villas and leafy plants. It turns out, the owners drew inspiration from the 1986 novel Mùa Lá Rụng Trong Vườn by Ma Van Khang.
With nooks and crannies to nestle into, a peaceful ambiance and quiet background music, this cafe is the perfect place to read, work, meet a friend or play a game of chess. It is not, however, the kind of place you'd want to visit for a raucous family get-together.
Owners Quynh Hoang and Philippe Chauvet opened the café last September with the intention of serving healthy vegetarian and vegan dishes. Considering their Vietnamese and French roots, it's no surprise the menu features numerous fusions of Asian and Western cuisine. Meals available include burgers, seasonal soups, avocado and hummus plates, curious bánh mì combinations, and a selection of desserts.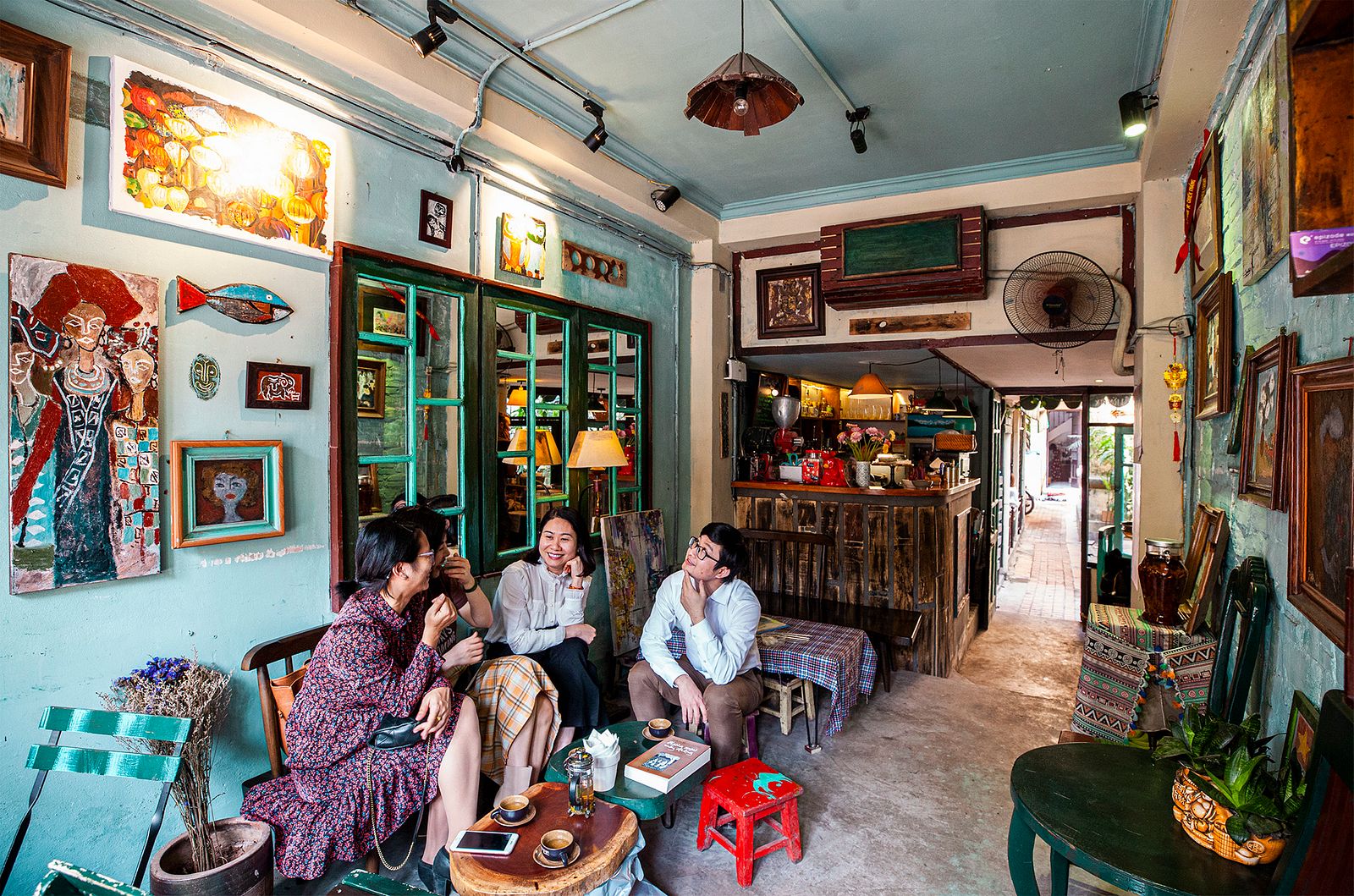 "We buy most of our ingredients from the local market, but because of our menu, we sometimes have to go to western shops," Quynh says. "There are so many Vietnamese restaurants here in Hanoi, but we want to offer something unique. We also believe it's important to cater to people who are vegetarian and vegan."
Quynh is the main chef and says that, although she isn't strictly vegetarian, she prefers to serve only vegetarian or vegan dishes because, in her opinion, the taste, freshness and quality of the dishes improve as a result.
The food featuring on their menu can change by the day. "Seasonally, we keep most items on the menu consistent, but if it's a cold day then maybe I'll serve something like a hot Thai curry. If it's warm, then I'll have more salads and fresher items on the list," Quynh says.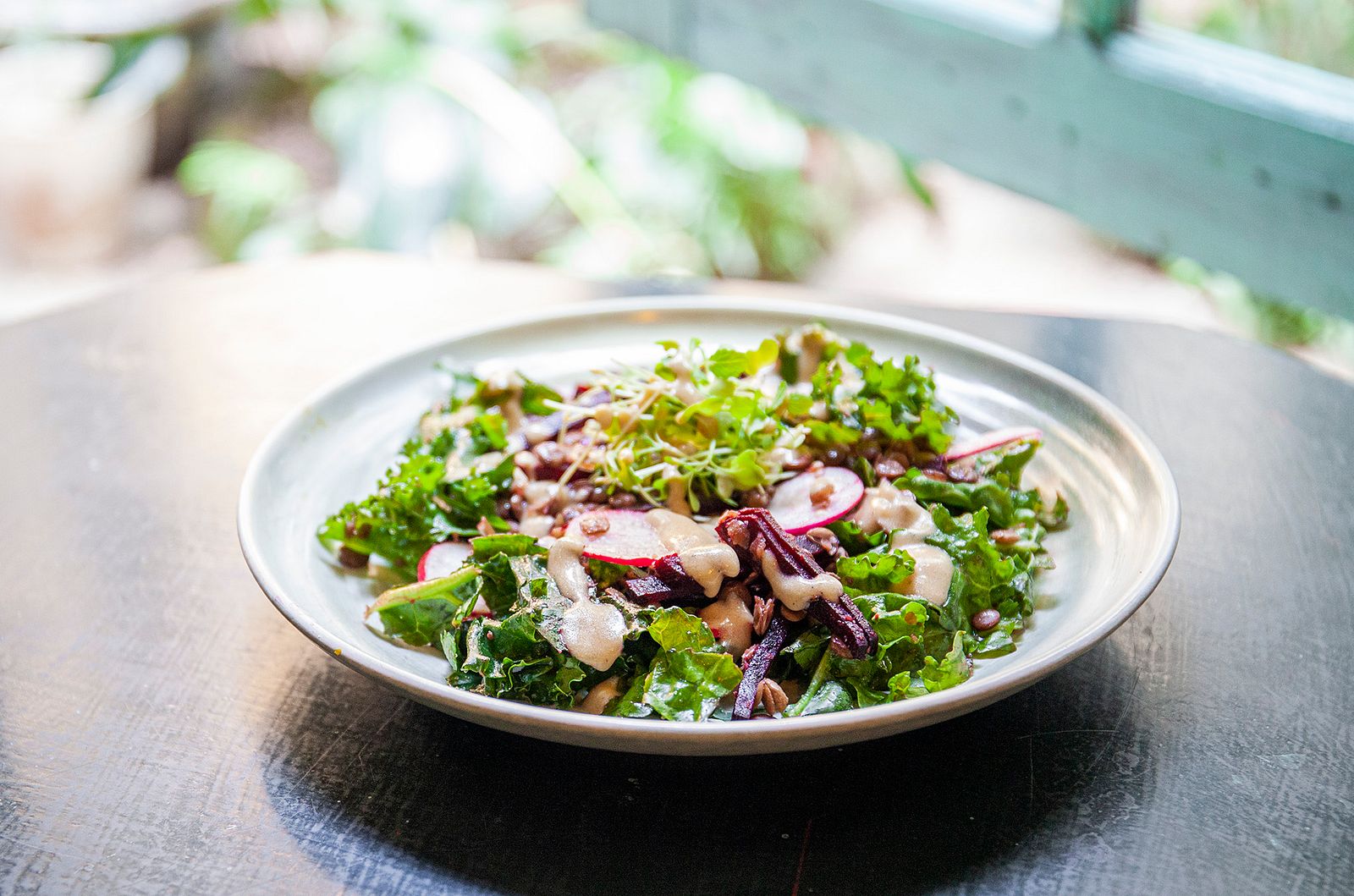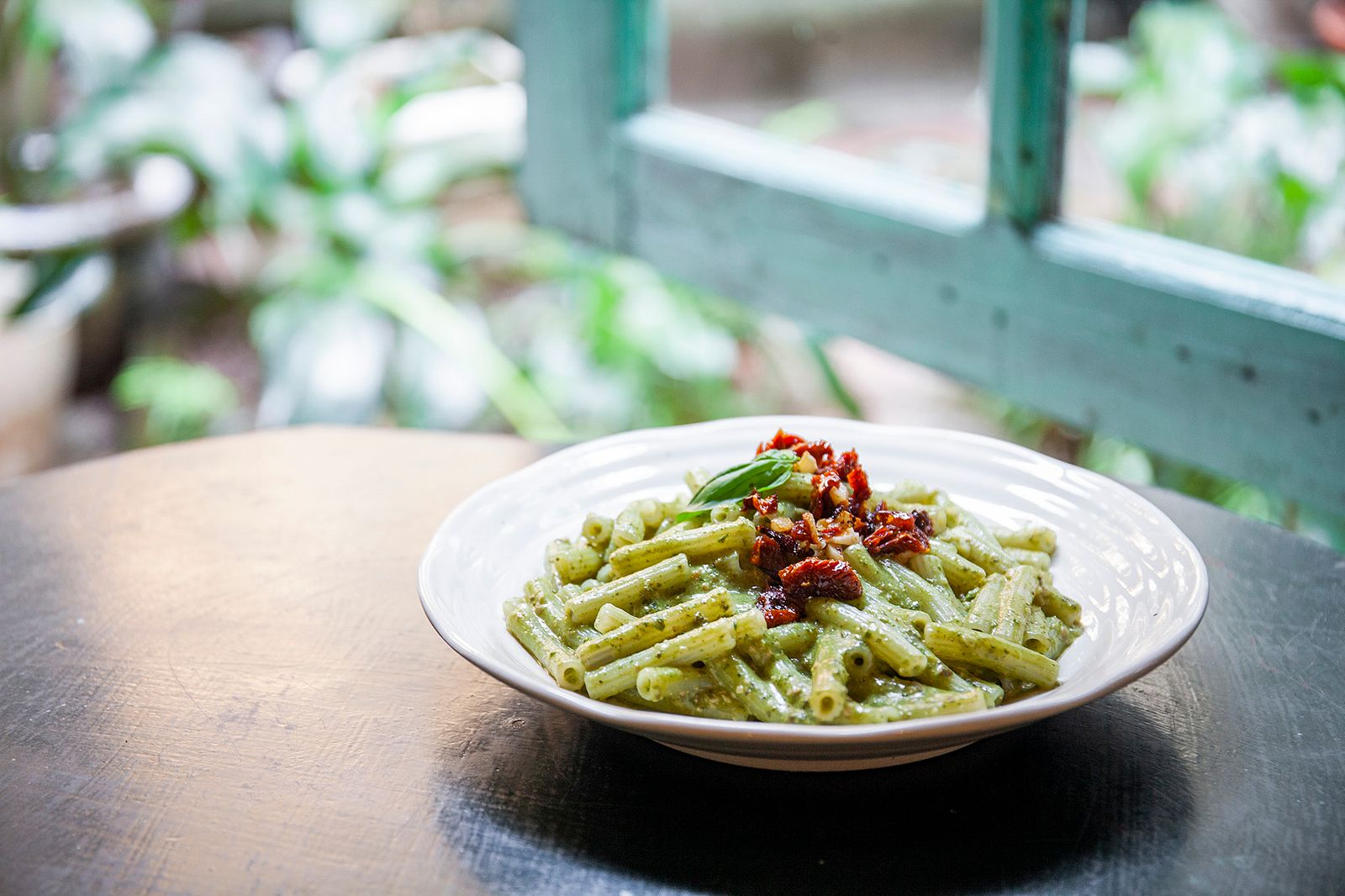 I opt for a pesto sandwich from their specials board, followed by a slice of vegan cream cheese crepe cake for dessert. With two large slices of crusty bread, vegan meatballs, sun-dried tomatoes and cashew coleslaw, the sandwich is a refreshing blend of textures and tastes. It's flavorsome, filling and worth the price, but could definitely be improved with a bit more sauce.
The layered crepe cake is creative, sumptuous and rich. Quynh has nailed the vegan cream cheese icing, which she makes using fresh avocados and limes. Although for first-time visitors, she recommends ordering their French toast. As it's their house specialty, they even print the recipe on their menu.
Still newcomers to the hectic cafe scene of Hanoi, I feel Galeria could benefit from warm summer evenings with live, outdoor music or candle-lit set menu dinners during winter. The future looks bright for this gem of a place, though, and I look forward to seeing how they progress and develop going forward.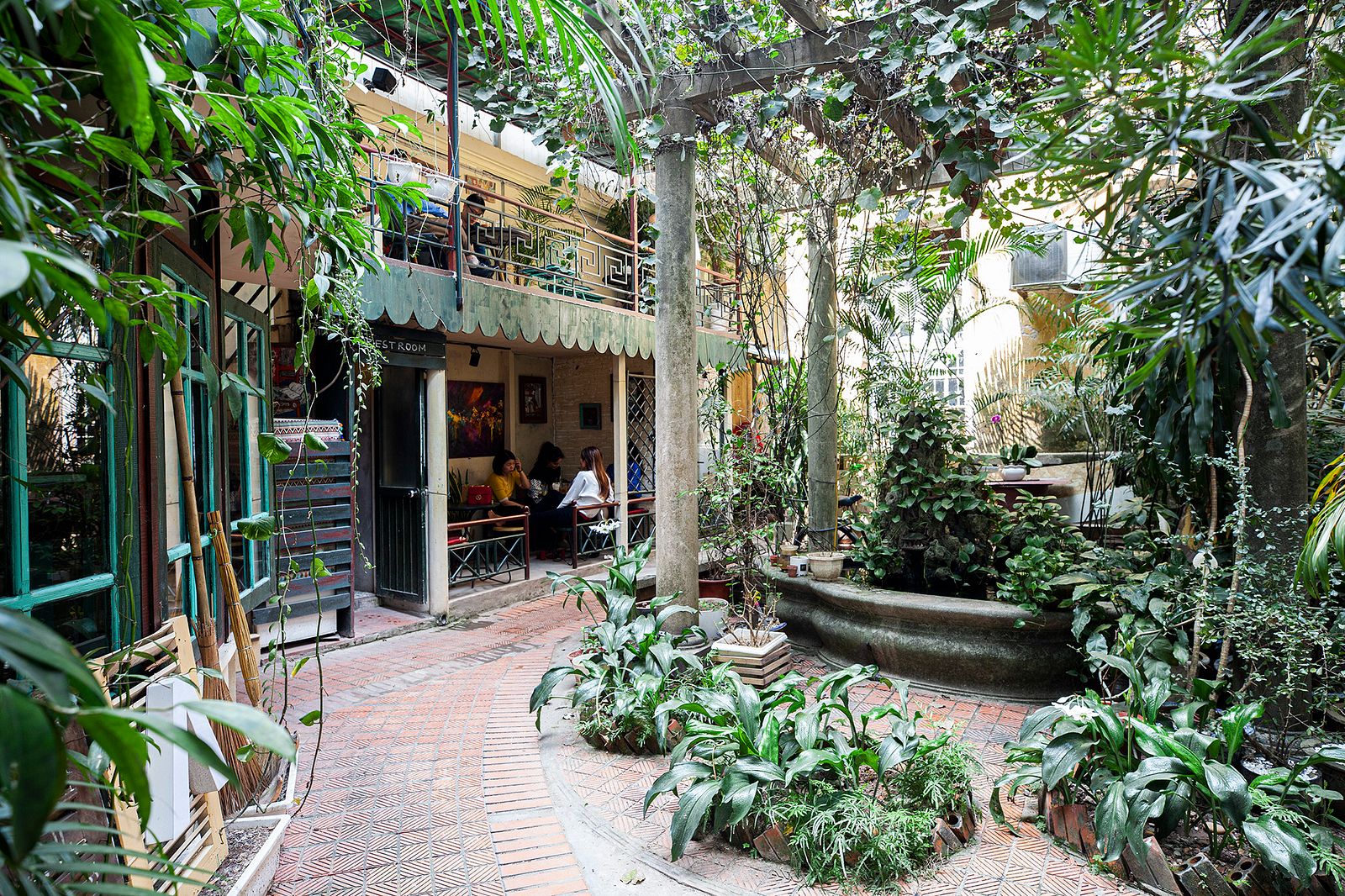 Find Galeria Café at 172 Quán Thánh, Ba Đình, Hà Nội. They are closed on Mondays but are usually open from 9am to 9pm.
To sum up:
Taste: 4/5
Price: 3.5/5
Atmosphere: 5/5
Friendliness: 5/5
Location: 4/5
Galeria Café
172 Quán Thánh, Ba Đình, Hà Nội