As the old saying goes, when in Hanoi, do as your colleagues do.
The last time I wrote about dim sum was for Saigoneer way back in 2018, amid those halcyon days before the pandemic and weekly news cycles that may leave one with the impression that humanity is in its death throes. Fatalism aside, that meal involved a lengthy drive to Saigon's District 11, during which I nearly had an accident coming out of the Saigon River Tunnel.
My journey to Minh Ky, located near Hanoi's imposing Labour Cultural Palace and some major metro line construction, was much less eventful. A group of colleagues had been in the capital the previous week and visited Minh Ky, and their reports back were promising. When I asked what they had ordered, the reply was "pretty much everything."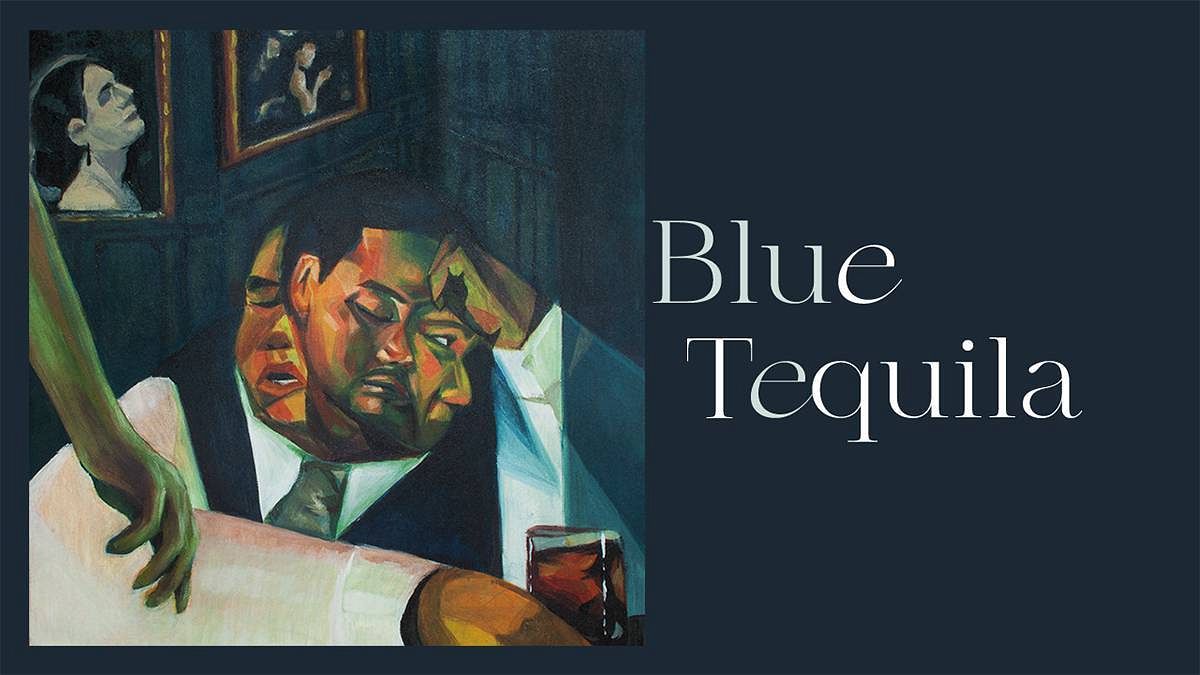 The restaurant itself is quite simple — this is certainly no grand dim sum banquet space. The small space can only seat about a dozen people, while the decor consists of some lanterns, a pagoda-esque fake ceiling, and wood tables and benches painted red. You don't come here for the ambiance, but the extensive, very reasonably priced menu more than makes up for the less-than-alluring atmosphere.
All of the usual dim sum staples are there, including BBQ pork buns, fried wontons, various forms of há cảo, and more. What really caught our attention, however, was the xiao long bao, or soup dumplings. With origins in China's Jiangsu Province and close links to Shanghai, xiao long bao have something of a cult following, and for whatever reason I can't recall ever seeing them on a dim sum menu in Saigon.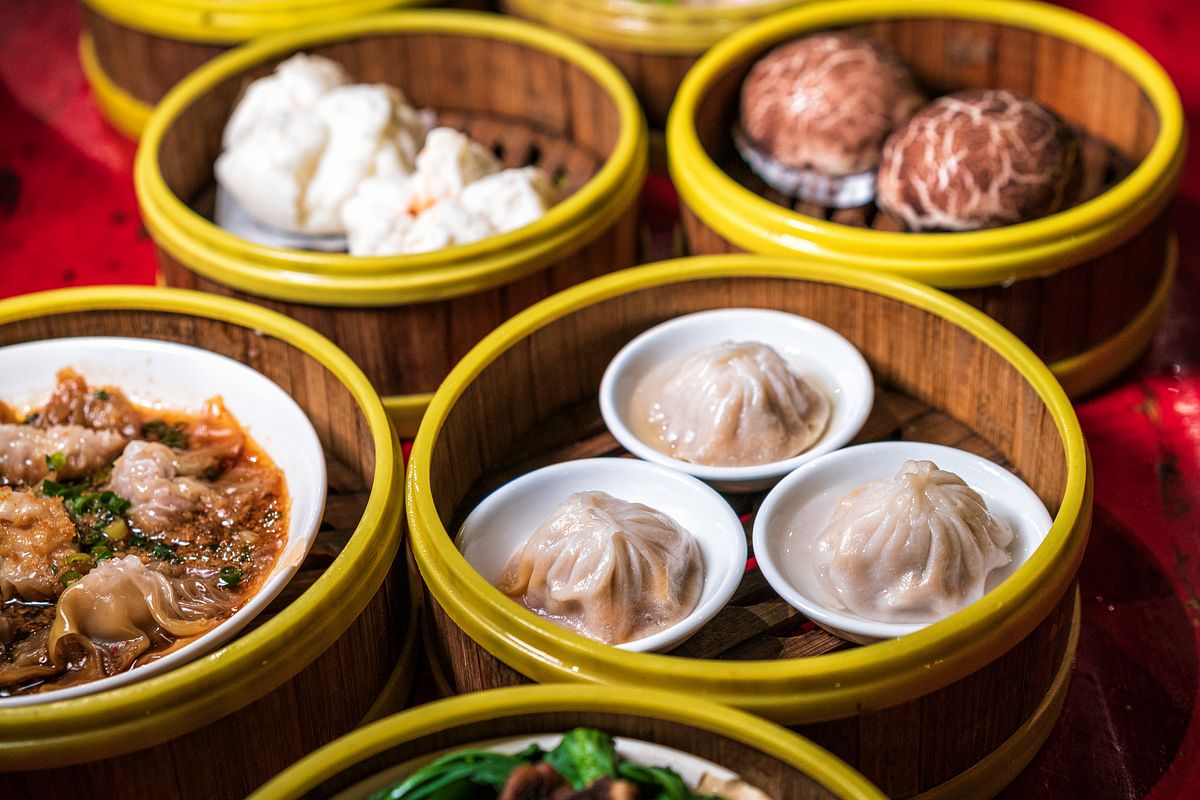 Their presence at Minh Ky was most welcome, and we ended up ordering two portions: they were terrific, and must be eaten with care, lest the piping-hot soup contained within the thin dumplings explode all over you.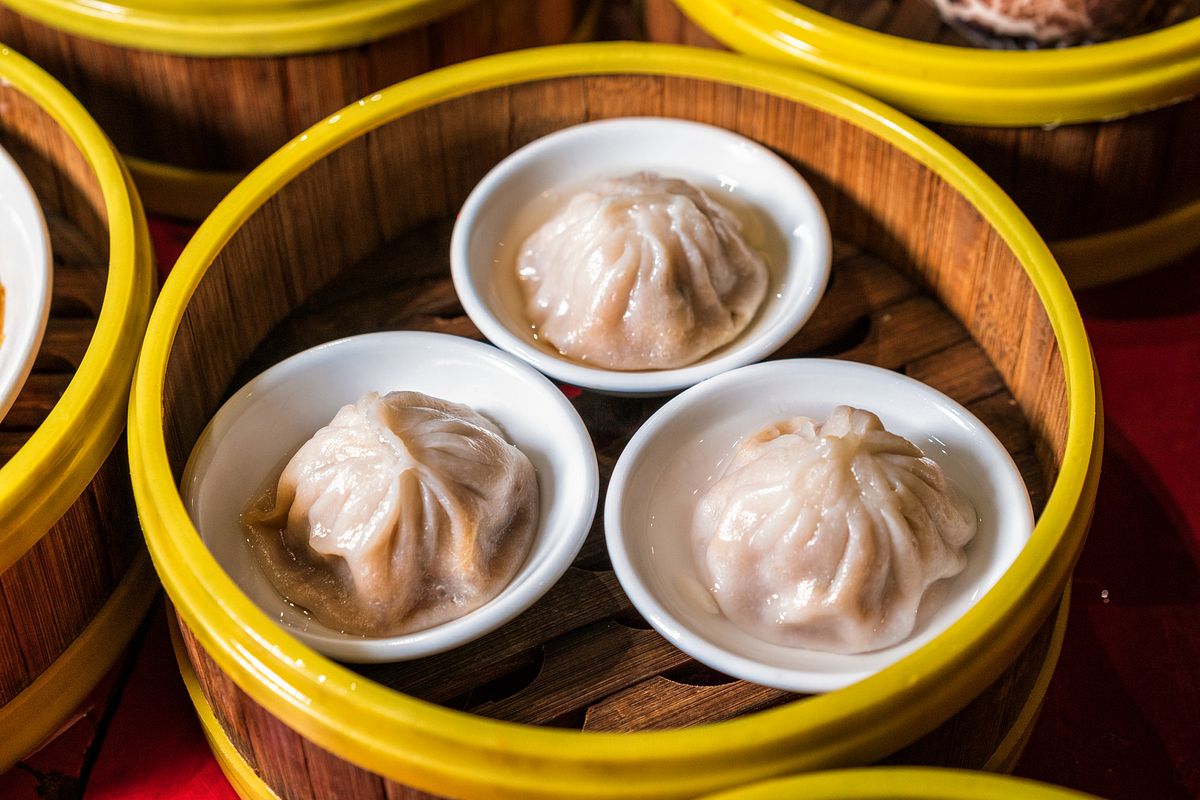 Additionally, we had the above-mentioned pork buns and wontons, along with pork and salted egg shaomai, prawn dumplings in special XO sauce, steamed wontons in Sichuan hot chili sauce, and Sichuan dumplings.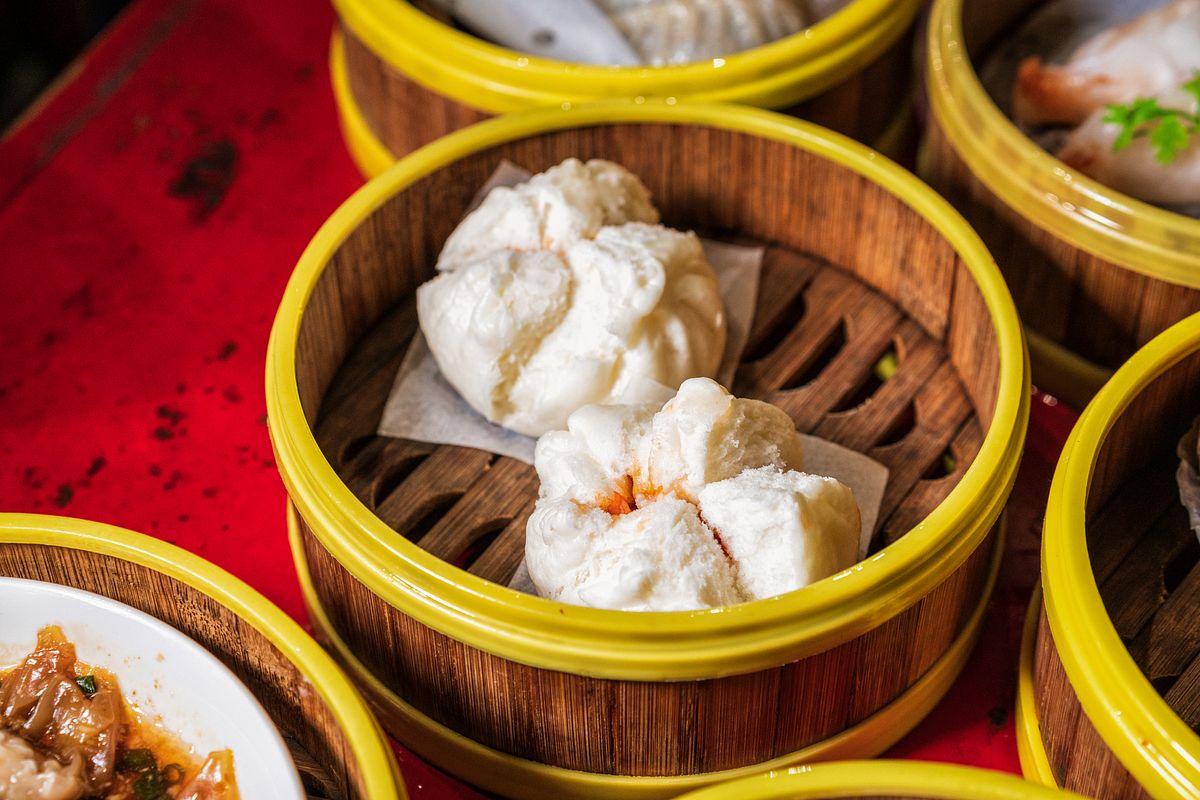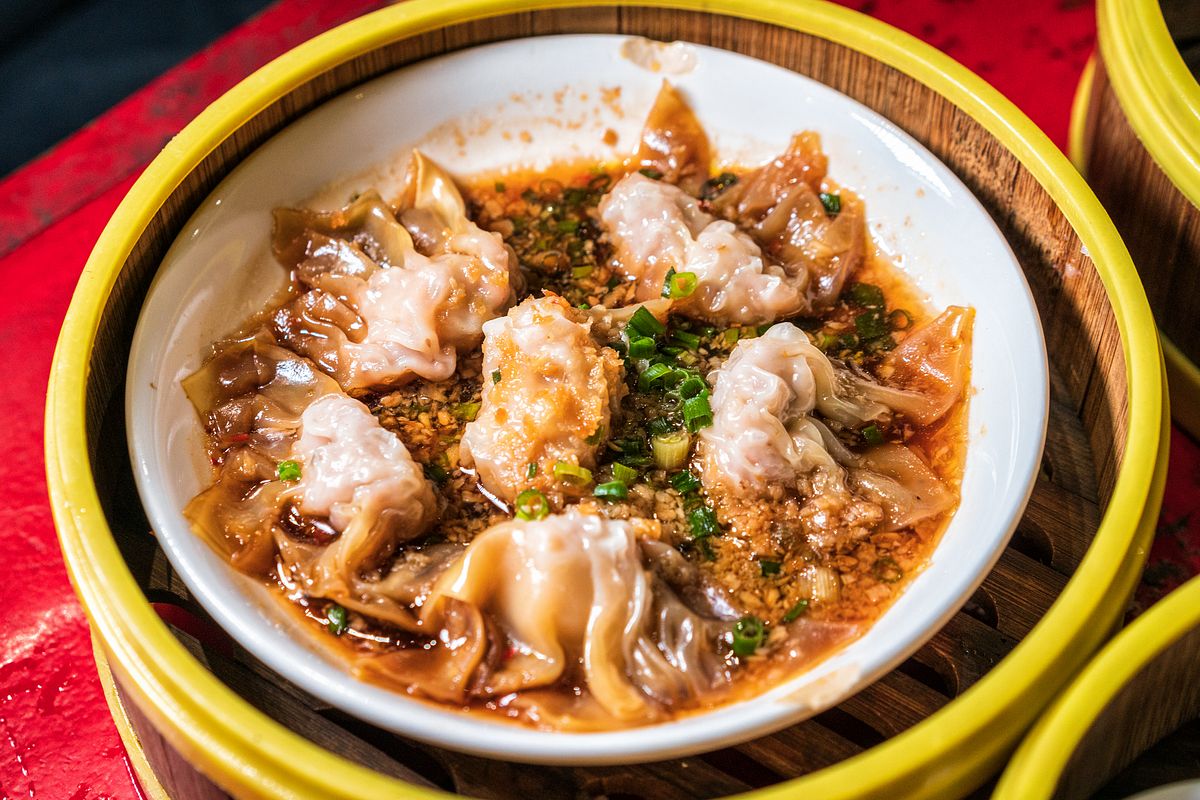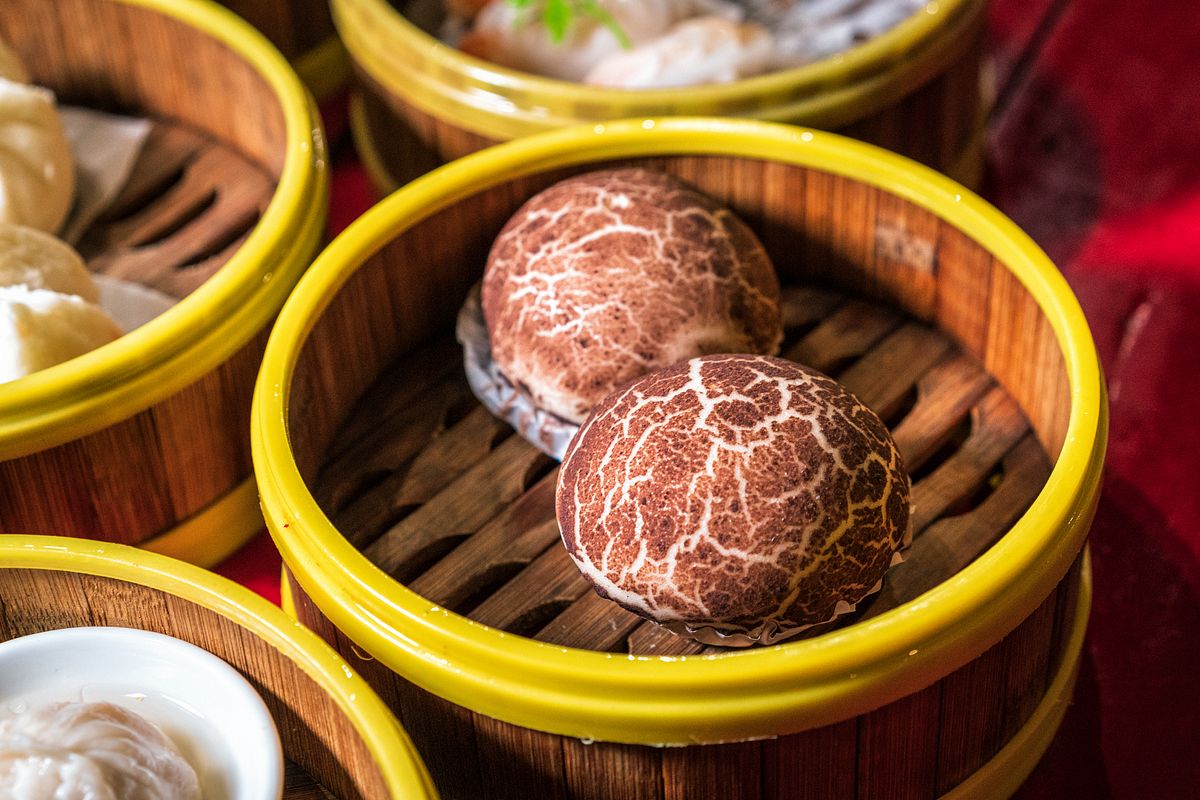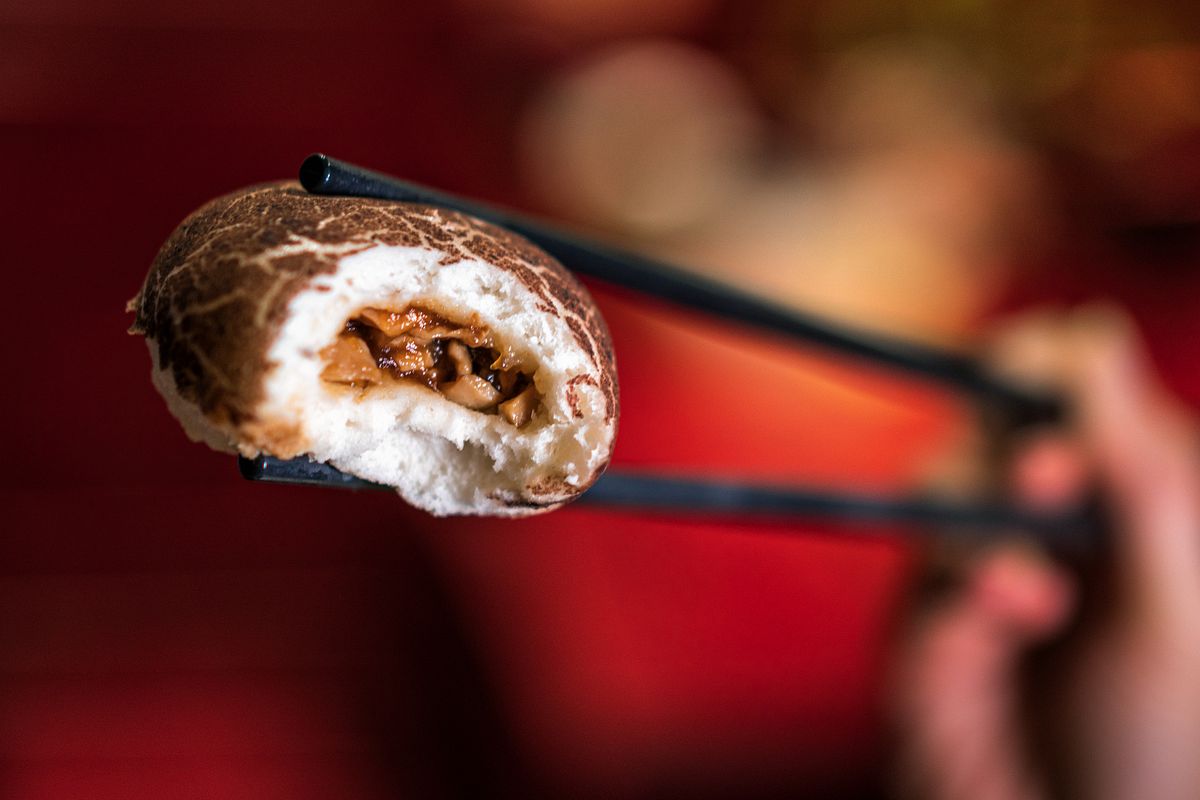 The staples were great. It's tough to mess up pork buns, and these were very good renditions, and in fact each dish hit at least the "very good" level. My one quibble with the Sichuan portions were that they could've used more heat. I'm not sure if the spice is toned down for local palates, or if two westerners were seen as unworthy of the Sichuan experience, but I personally expect more from dishes with that word in their name.
I also very much enjoyed the pork with salted duck egg, a dim sum iteration that I was not familiar with. This, along with the xiao long bao, was a standout.
Impressively, a note on the menu shared that the restaurant sources all of their vegetables from organic farms in Da Lat, and does not use any artificial flavors, coloring or preservatives. I don't know if that is 100% accurate, but it's good to know that team behind Minh Ky is making efforts in those areas.
Pleasantly satiated after the meal, I was perhaps most happy that I had someone to share the meal with. I would argue that dim sum is the single worst type of cuisine to tackle alone. I still remember the first time I went to Hong Kong, on a solo trip, and ended up in extreme pain because I just had to go to a dim sum restaurant by myself and order far too many dumplings.
The lesson here, then, is to definitely pay Minh Ky a visit for a great dim sum fix — just go with at least one friend.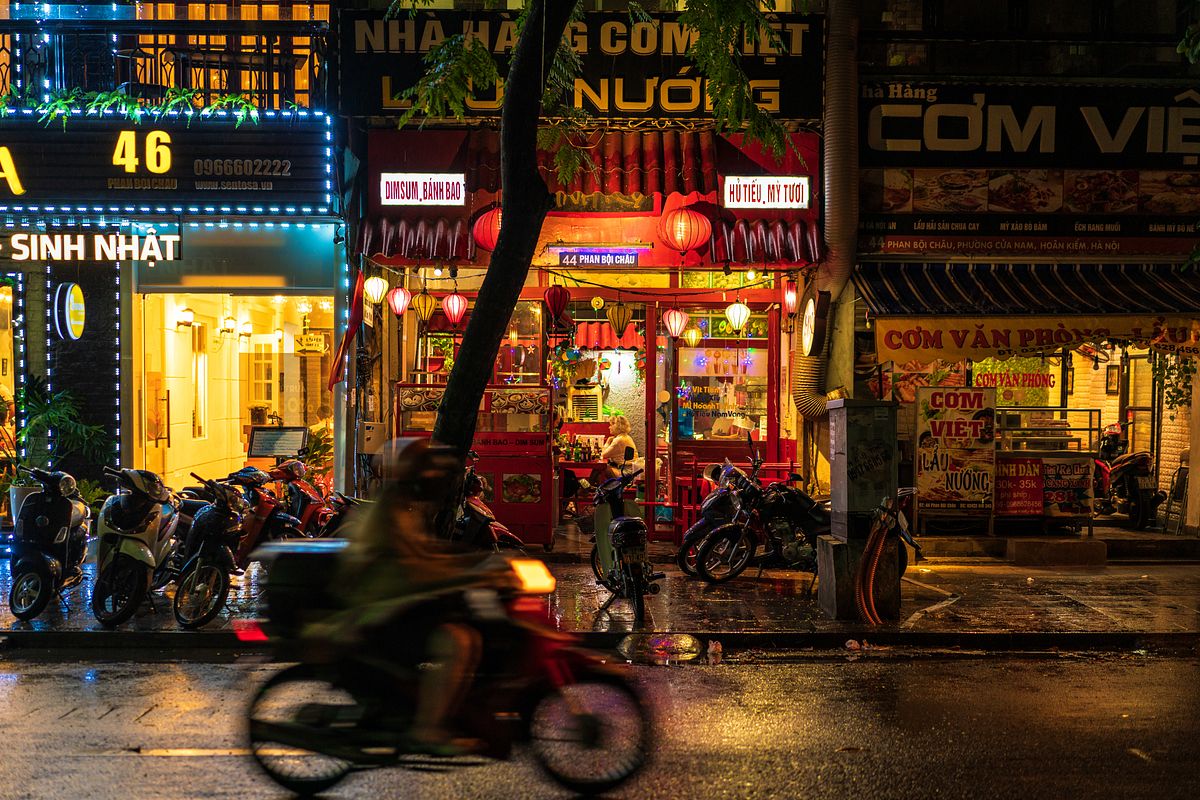 Minh Ký Dimsum is open from 8am to 10pm.
To sum up:
Taste: 5/5
Price: 5/5
Atmosphere: 3/5
Friendliness: 3/5
Location: 4/5
Michael was an on-screen extra in Jurassic World and can usually be found with a craft beer in hand.
Minh Ky Dim Sum
44 Phan Boi Chau, Hoan Kiem