It is difficult to describe Hidden Gem Café without paraphrasing its name, but I have not found a better way to characterize this wonderful establishment.
Hidden at the end of alley 3b on Hàng Tre, the café is indicated by but a small sign lost in the Hanoian chaos of street banners and restaurant advertisements, accompanied by a kind note reminding motorbike drivers to push their bike down the lane with the engine off, so as to not disturb the neighbors.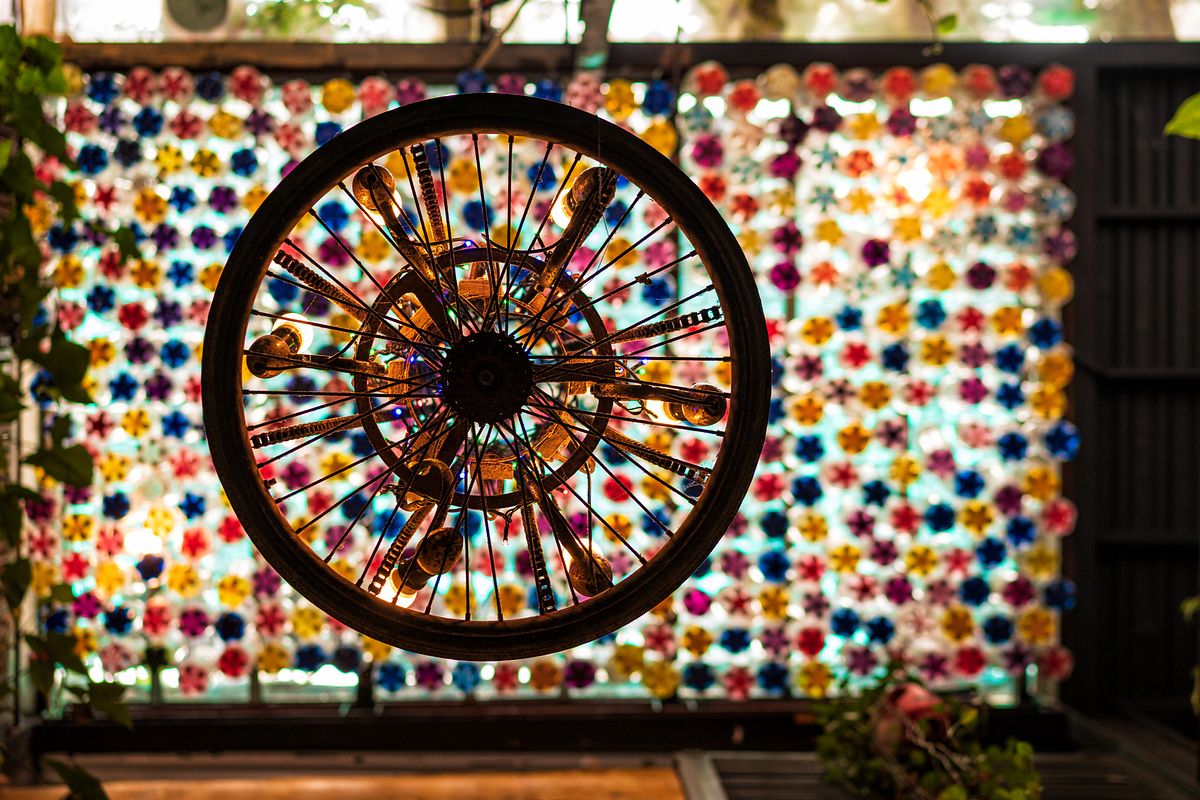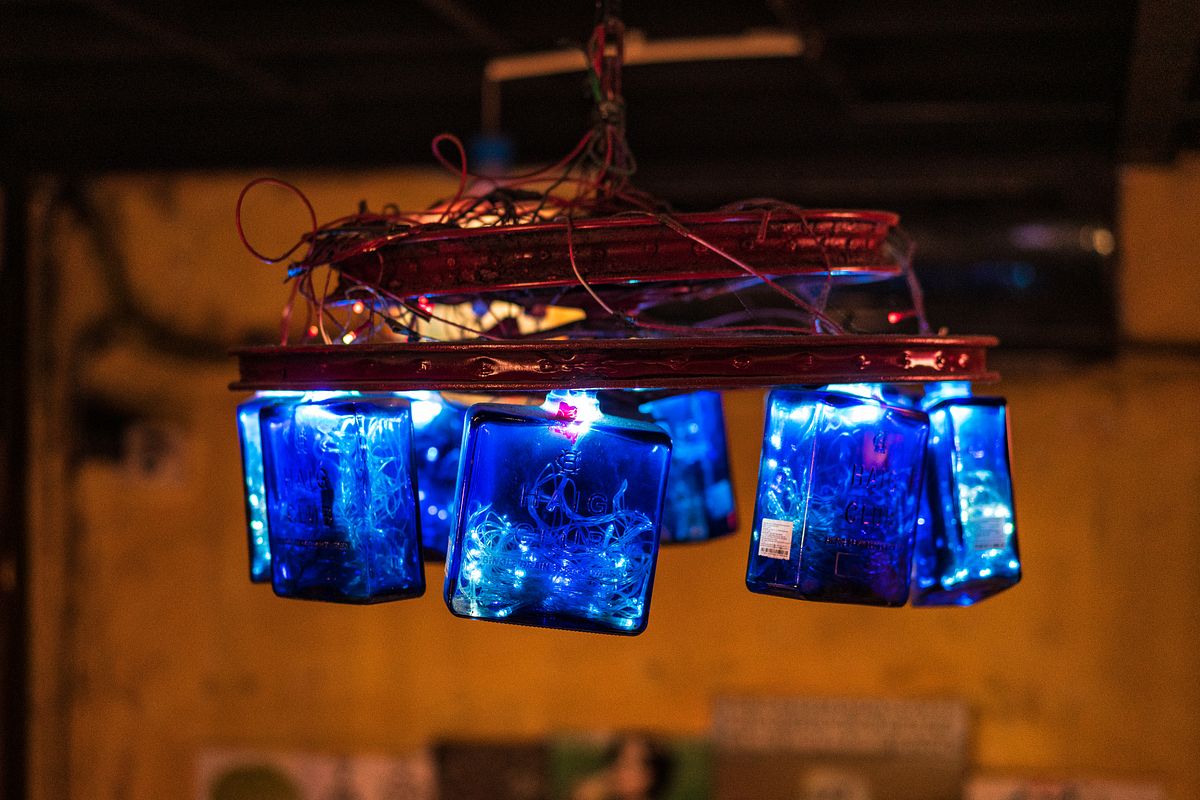 If the smell of gasoline and the tetris-like arrangement of bikes and cycles on the ground floor appear daunting to first-time visitors, this initial impression quickly dissipates as you go up the stairs to third floor where the café counters are located. Despite being in one of the busiest areas of the city, the place is cushioned from street-noise — a rare gem in the Old Quarter where finding a peaceful place to enjoy a coffee and a book often borders on impossible.
Settled in and with a fresh lime juice in hand, I meet Thơ, owner and founder of the café. He perches himself on a cub motorbike as I fold into the sidecar and it is with pleasure that I learn about the history of the space, a story deeply intertwined with Thơ's personal narrative.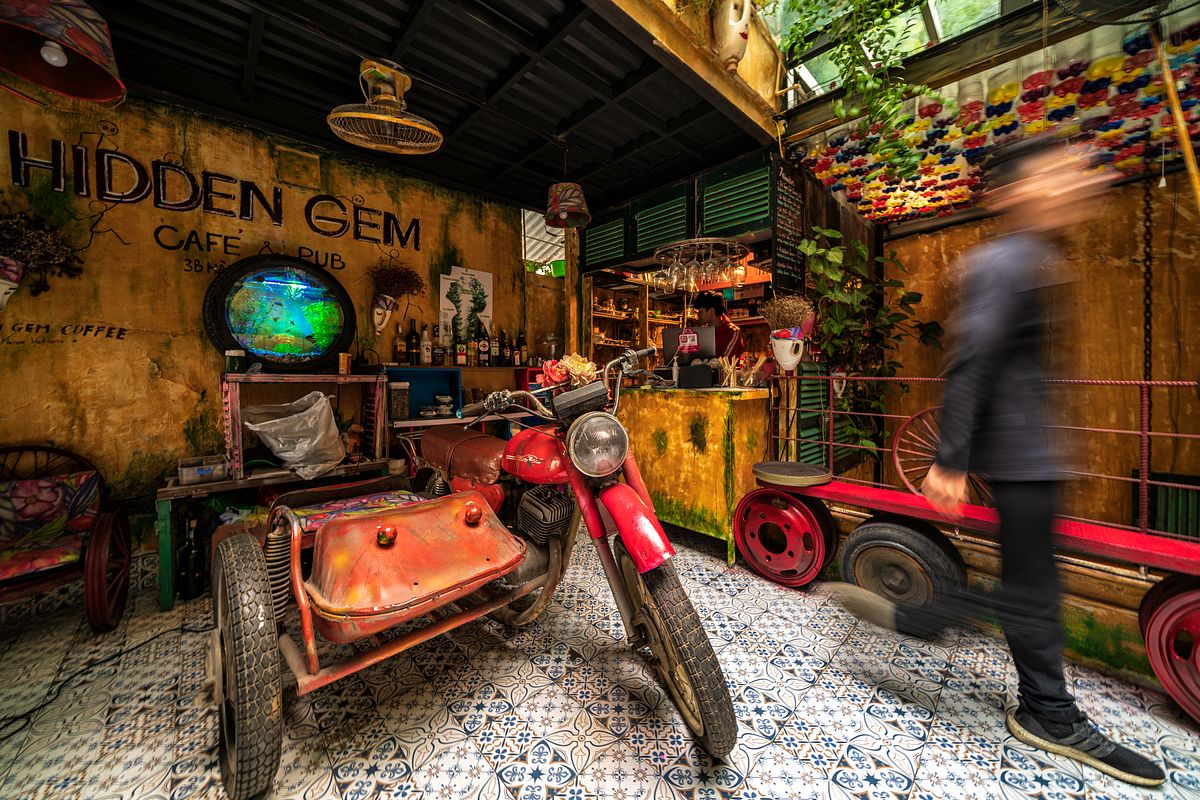 Thơ started Hidden Gem Café two years ago. Prior to that, he was a motorbike tour guide travelling Vietnam. This passion for discovery has followed him for more than 10 years as he takes tourist groups all over the country. In these years of travelling, he noticed the gradual but exponential rise of plastic waste in tourist locations across the country. Beaches that were once pristine have seen a rising number of family picnics, food stalls, and small shops switching from organic packaging like banana leaves to single use plastic bags and utensils.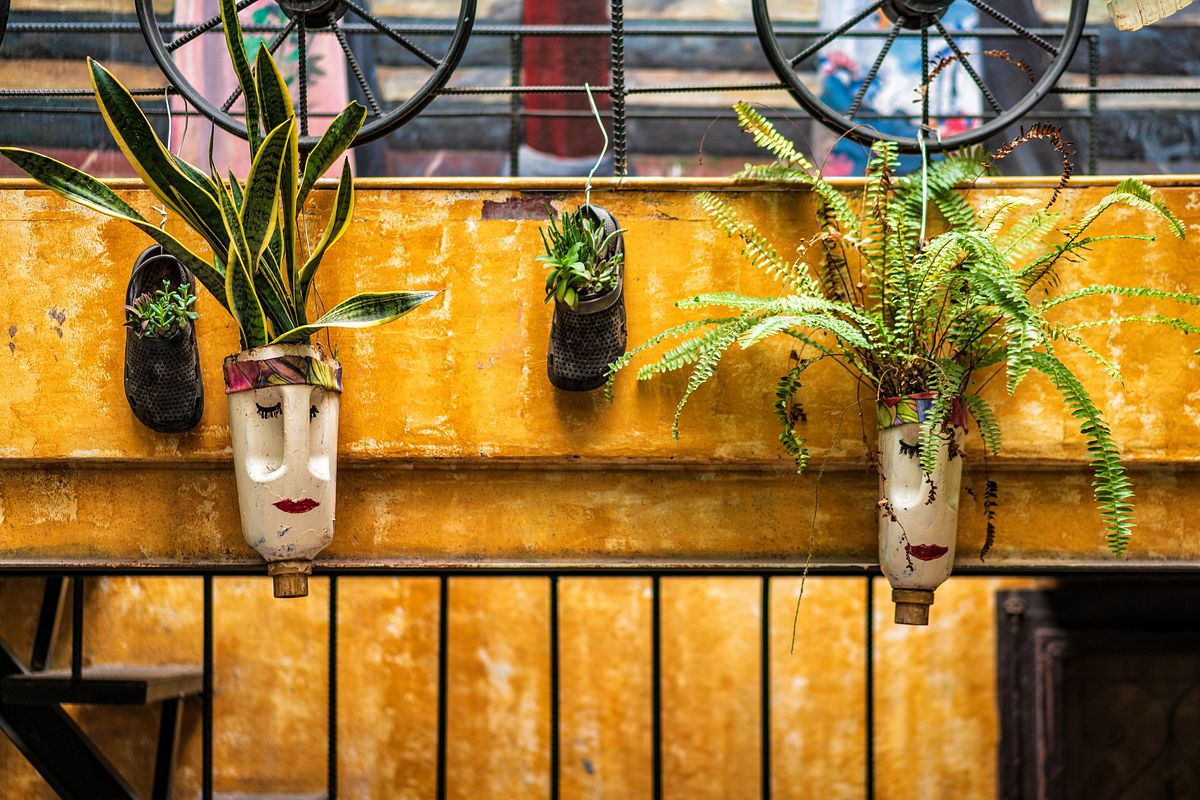 "When I was a kid, the old pair of pants from my father that had become too small for me would go to my brother, and so on...," he tells Saigoneer. "Pants would have a lifespan of 50 years! Today, people throw them away before they are even worn out."
Thơ was born and raised in a small village near Bac Ninh, next to the sadly famous "cancer village." Bac Ninh is among the most polluted provinces of the country; today the river is so befouled that the water has turned strange hues of purple and green. The industrial waste gravely affects rice crops and the health of the villages of the province. After two of his uncles and a cousin died of cancer, Thơ started researching and learning about pollution and the impact of human behavior on the ecosystem.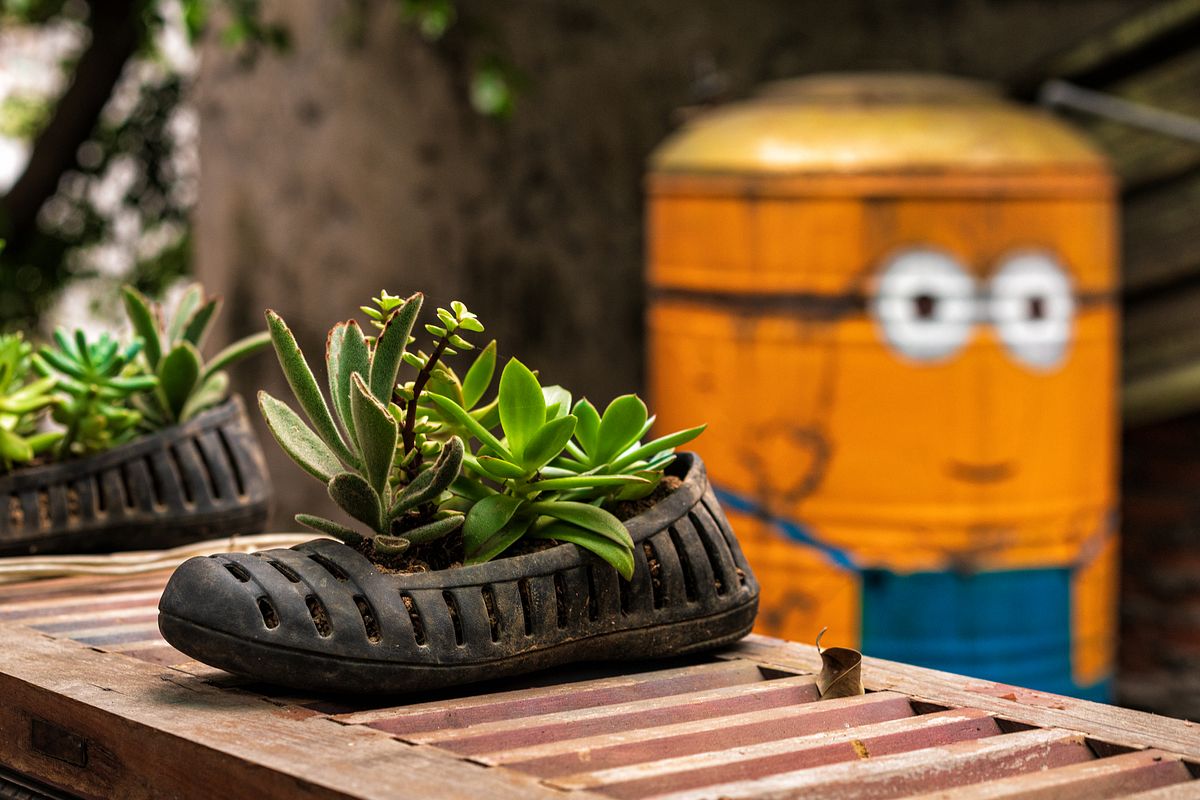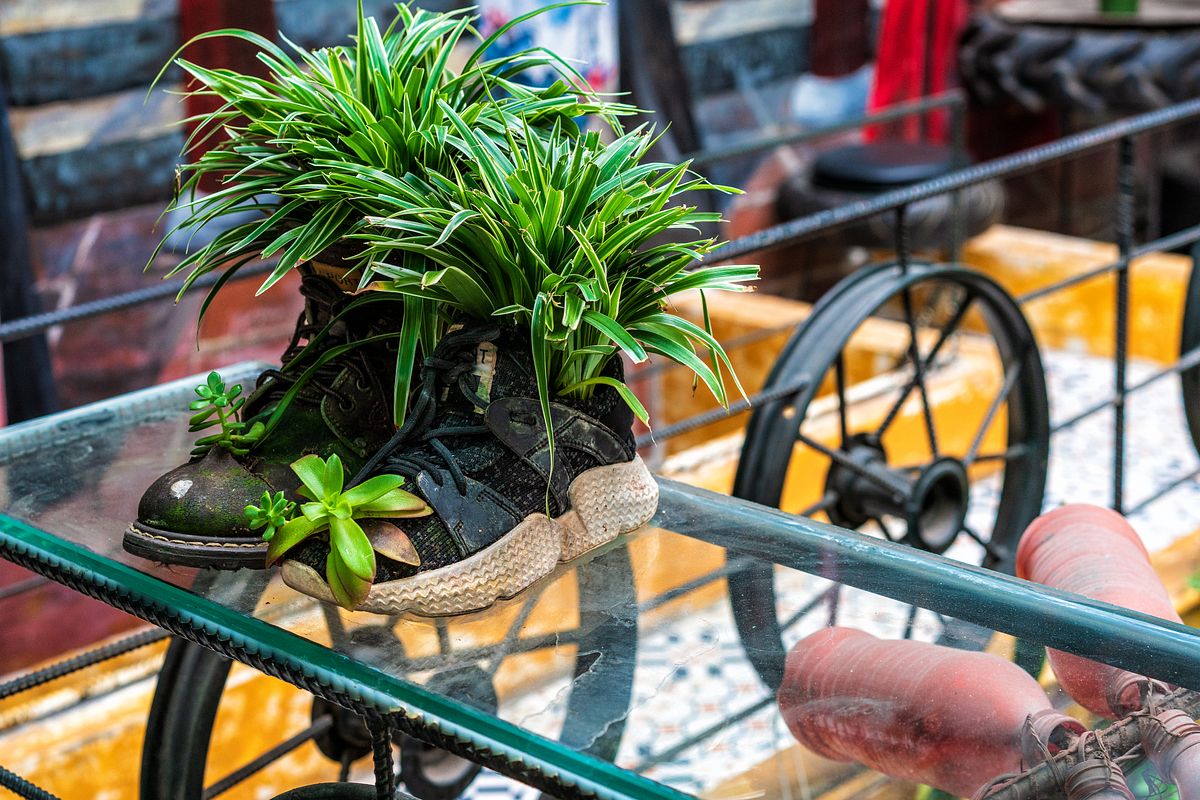 After this period of independent research he decided to quit the tourist industry and instead work on raising awareness of environmental issues related to single-use plastic. In 2018, he started collecting the rubbish in his hometown, bringing it home to repurpose and re-use it. Glass, ceramics, metal, plastic, car tires and motorbike carcasses: everything can find a second life. Thơ is also mindful that what he creates from the waste has to be beautiful too, an important quality in his craftsmanship: "If it's beautiful, people will be interested, they will want to touch it, and will remember it better."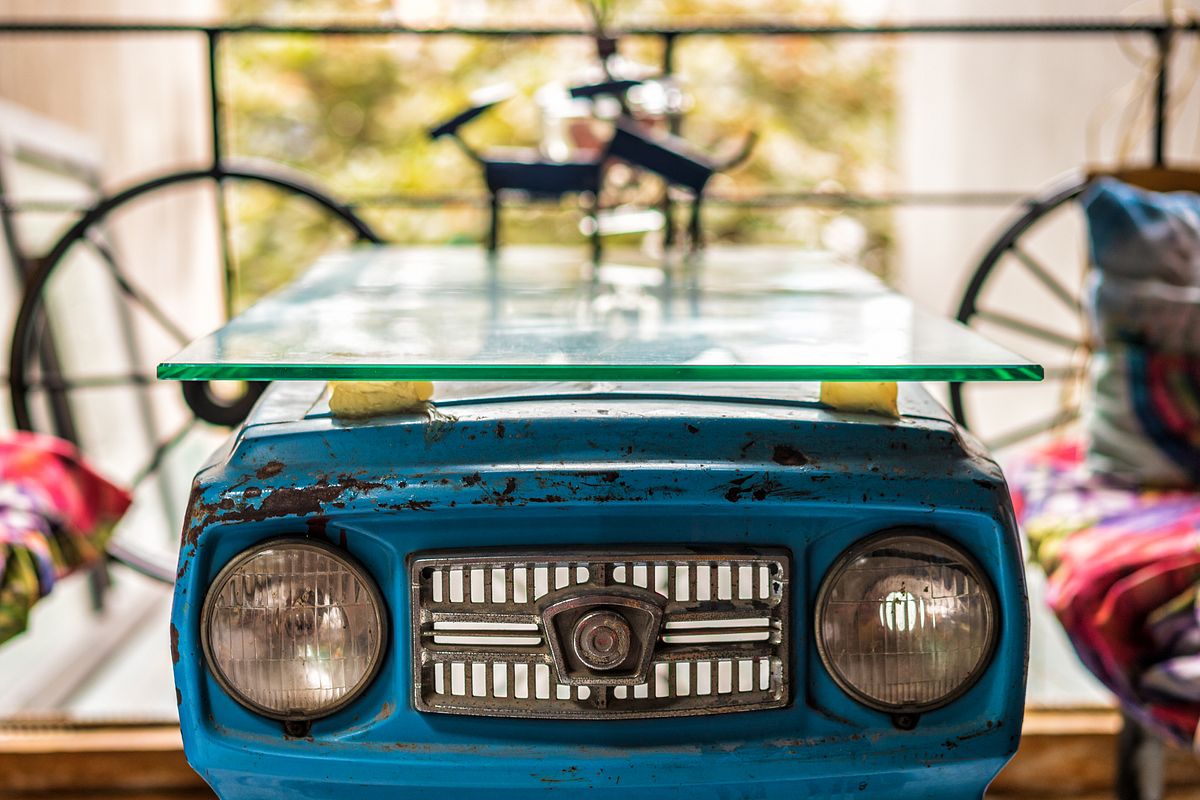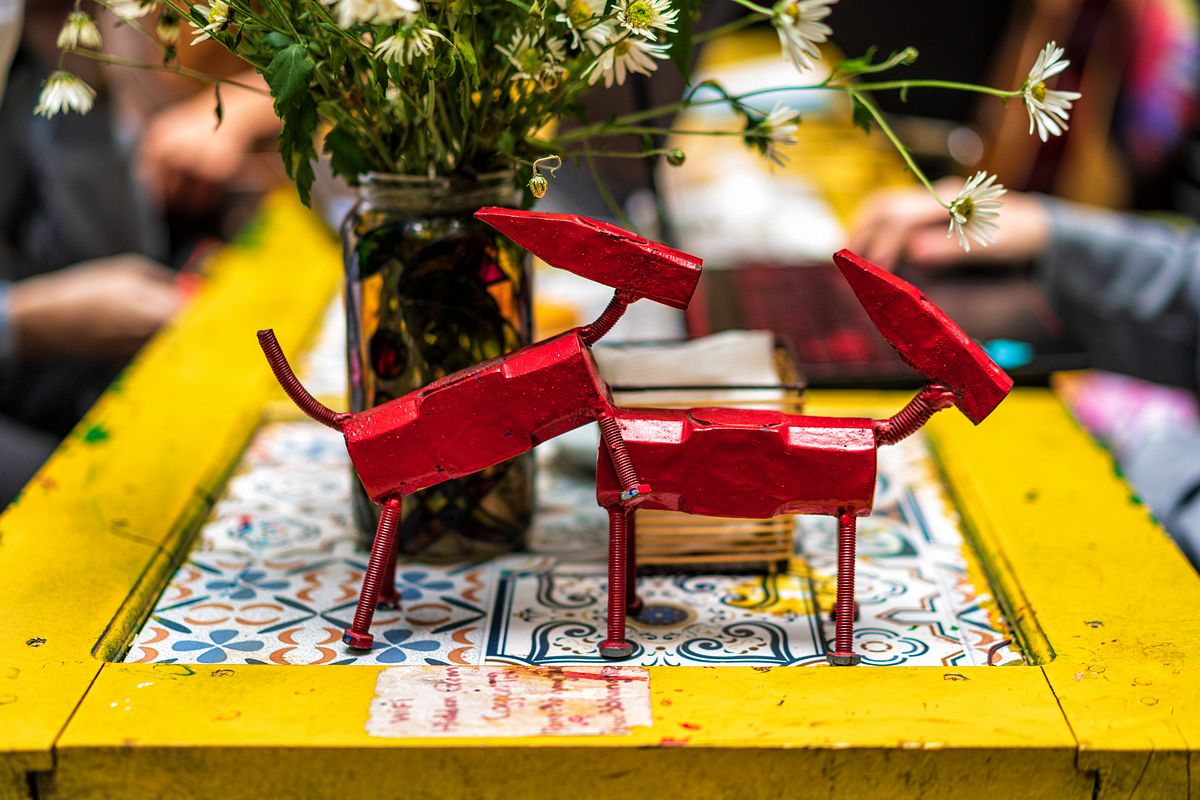 Since the COVID-19 pandemic hit, many coffee shops switched to single use plastic — a way for them to cut costs and reassure concerned customers in the age of the sterilized coffee cup. This is a sad development in Thơ's mind, but this doesn't stop him from pursuing his goal of raising people's awareness about climate issues and plastic pollution in Vietnam. Through Hidden Gem, Thơ organizes workshops and talks with students and children around sustainable practices and recycling. The café, where almost every visible detail is repurposed or recycled, is Thơ's idea to indirectly educate people. Any customer coming for a drink can't miss what is going on; that's why making things beautiful is important to him.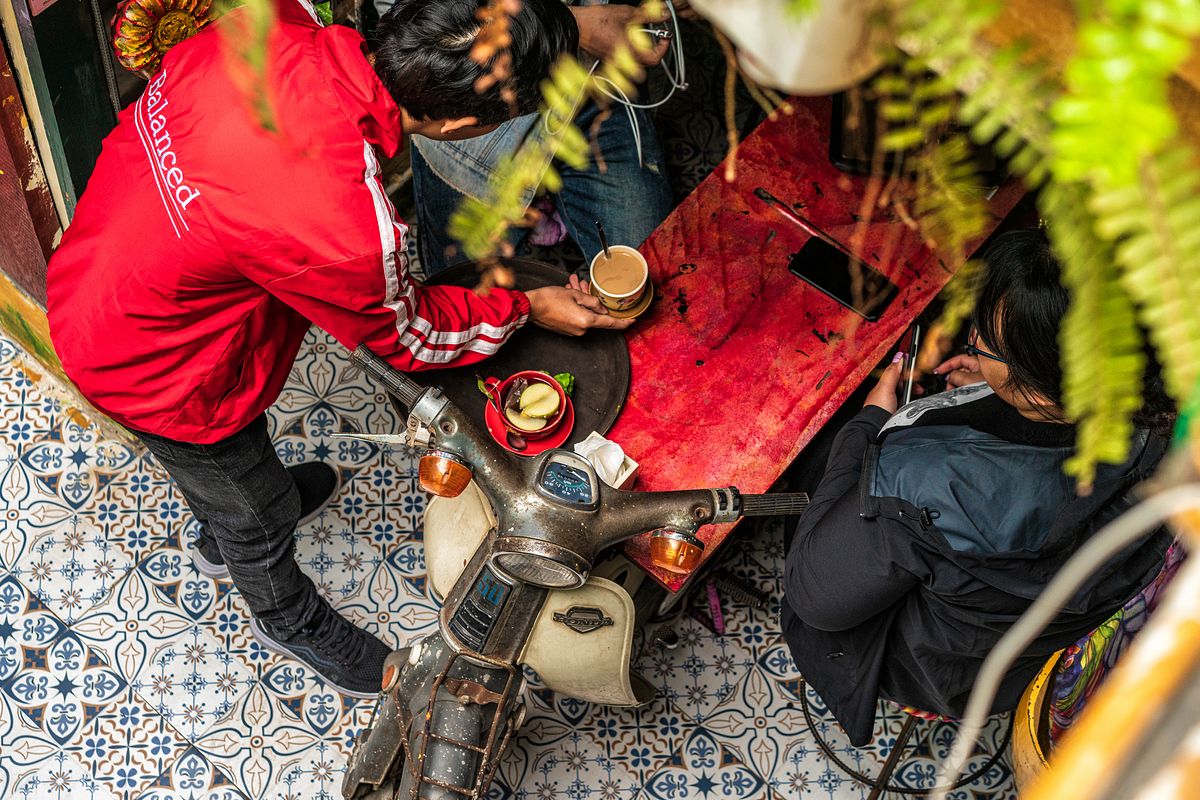 Today, Thơ is working on opening a second Hidden Gem Cafe in Saigon's District 2, as well as a recycling factory in Bac Ninh, close to his home village where he would collect and transform trash into lamps, benches, mirrors, and even fish tanks that decorate his cafes.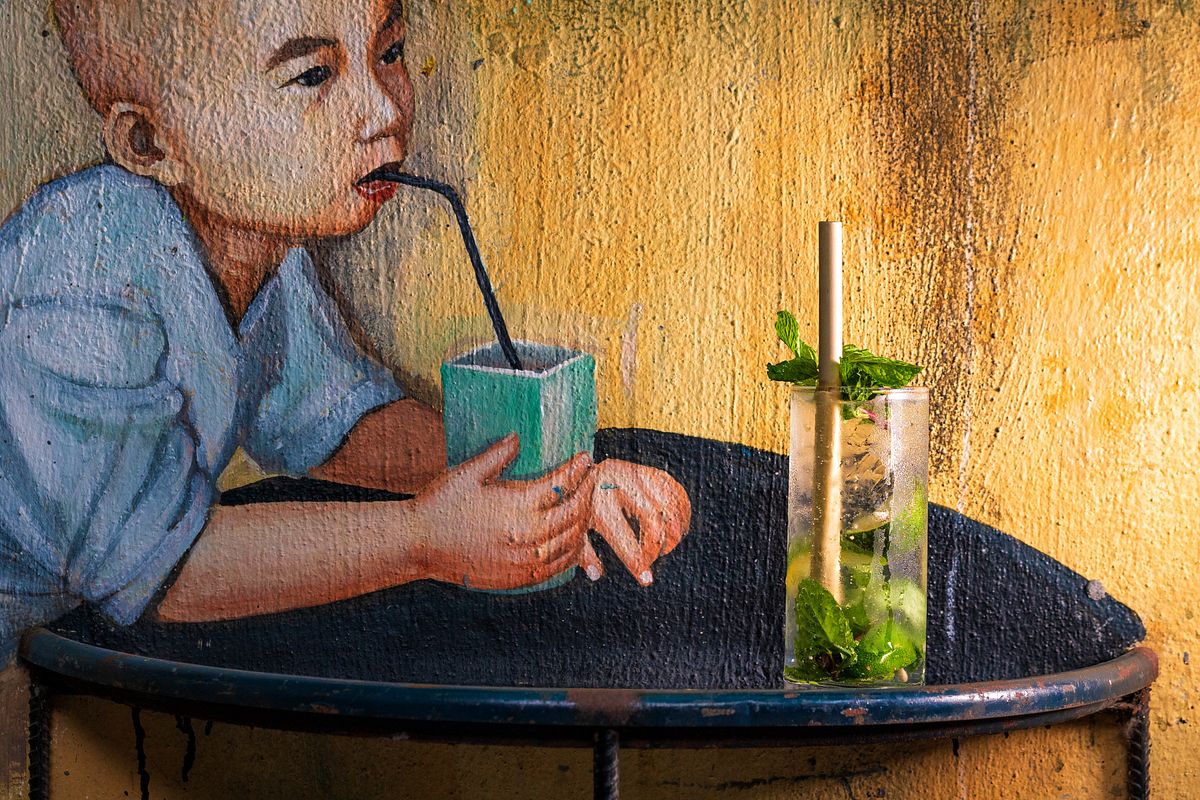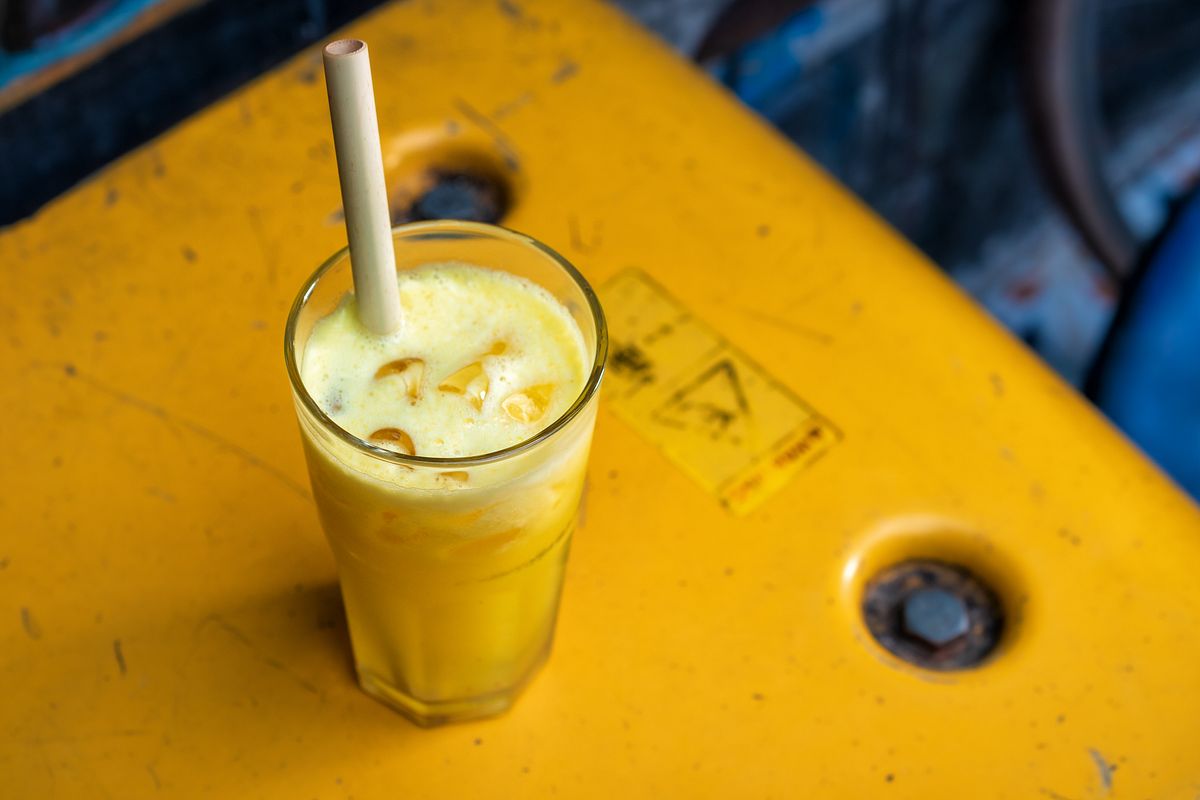 The rooftop area is definitely a delight to enjoy a bit of Hanoian sunlight, and if the sky is clear, you can catch glimpses of the Long Bien Bridge through the tiny gaps in between neighboring buildings. A hidden gem indeed.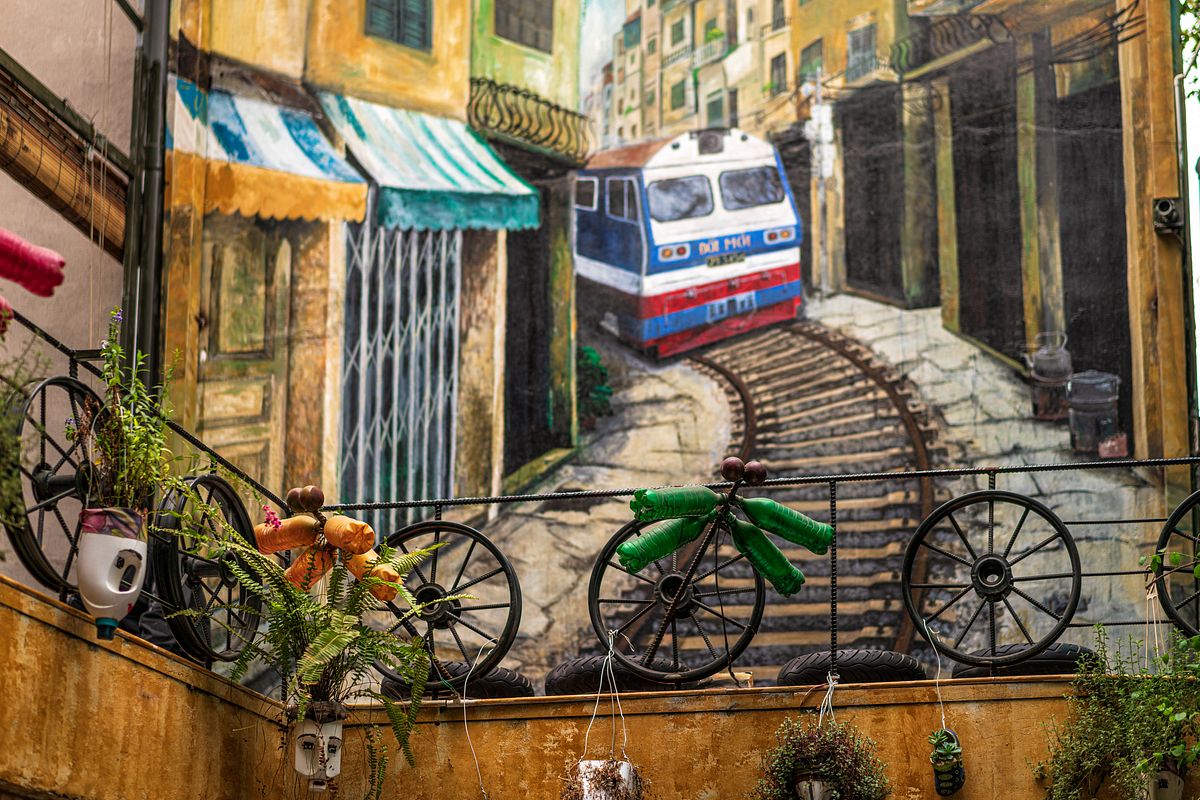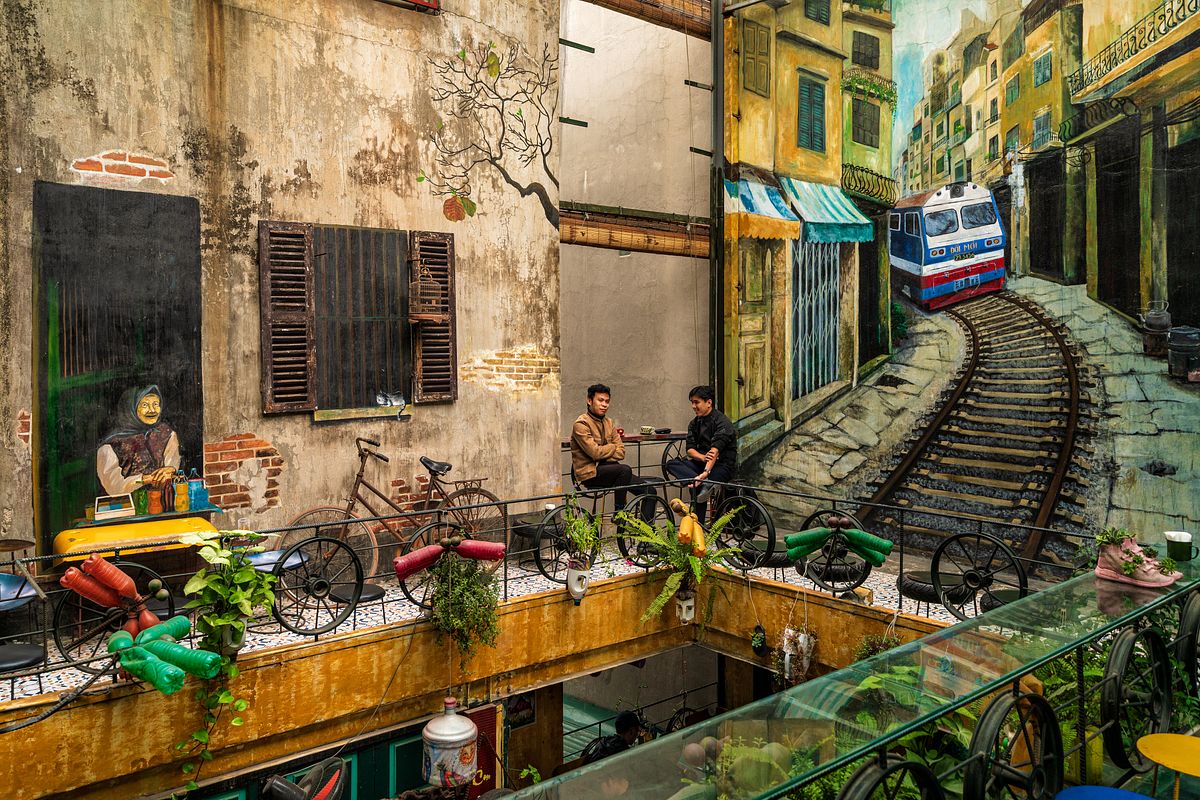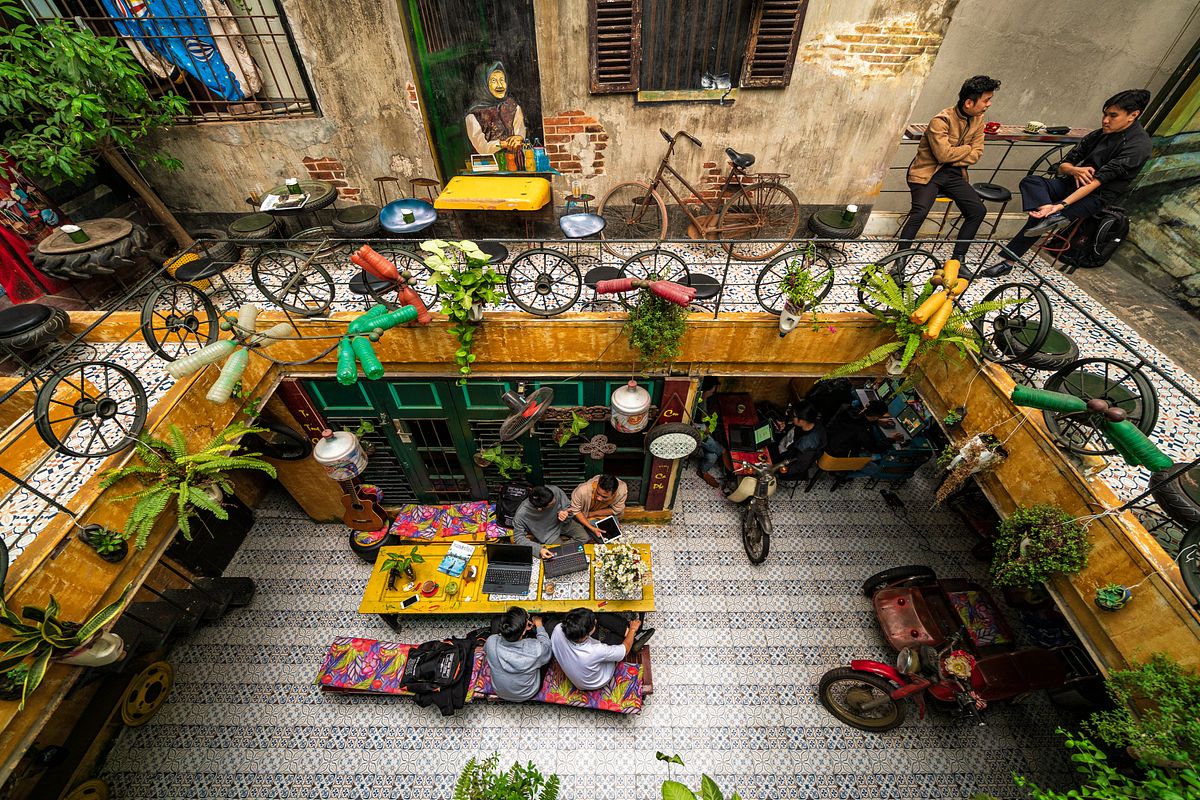 Hidden Gem Café is open daily from 8am to 11pm. Check out its Facebook page for more information and upcoming events.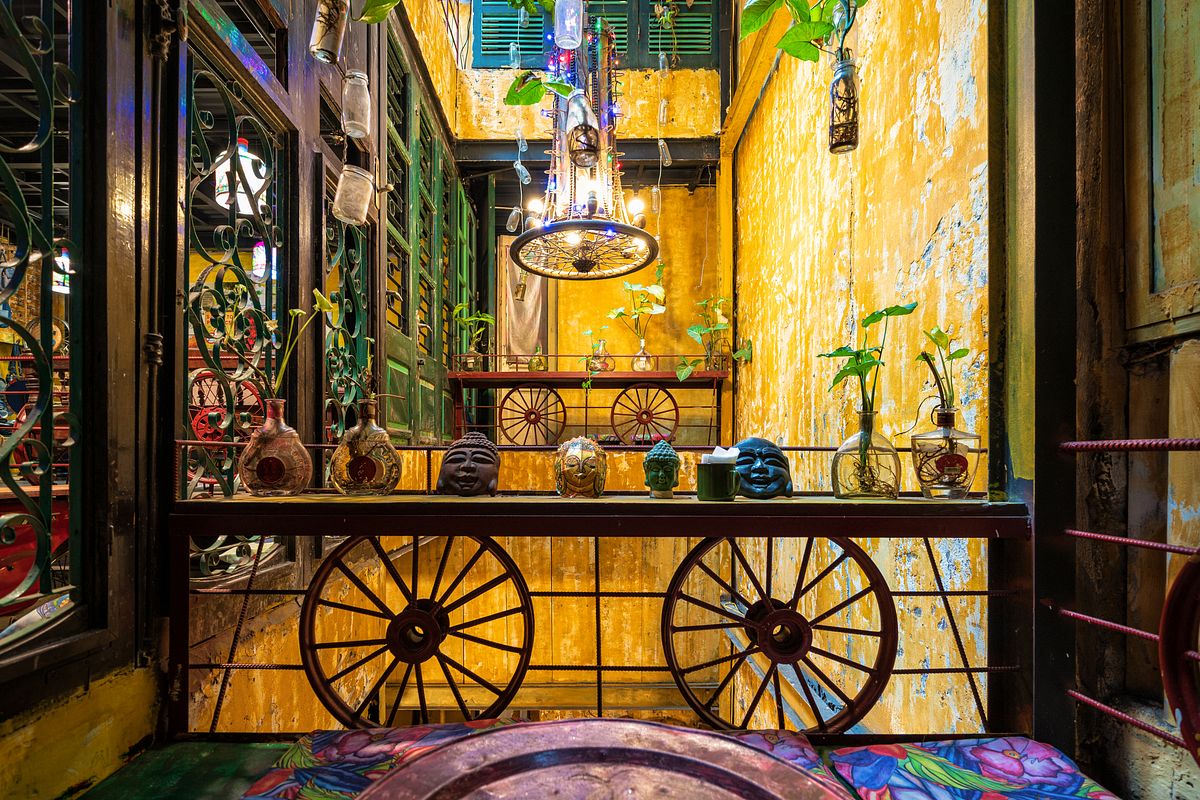 To sum up:
Taste: 5/5
Price: 4/5
Atmosphere: 4/5
Friendliness: 5/5
Location: 4/5
Despite the fact that he can gauge an exact portion of pasta by eye, Francesco still has friends not believing he's Italian.
Hidden Gem
3B Hang Tre, Hoan Kiem