With Hanoi deep in winter's chill, our bellies crave hearty delights, and there is nothing like frying your own chả cá in the cozy little hamlet of Hà Hồi to ward off the season's bite.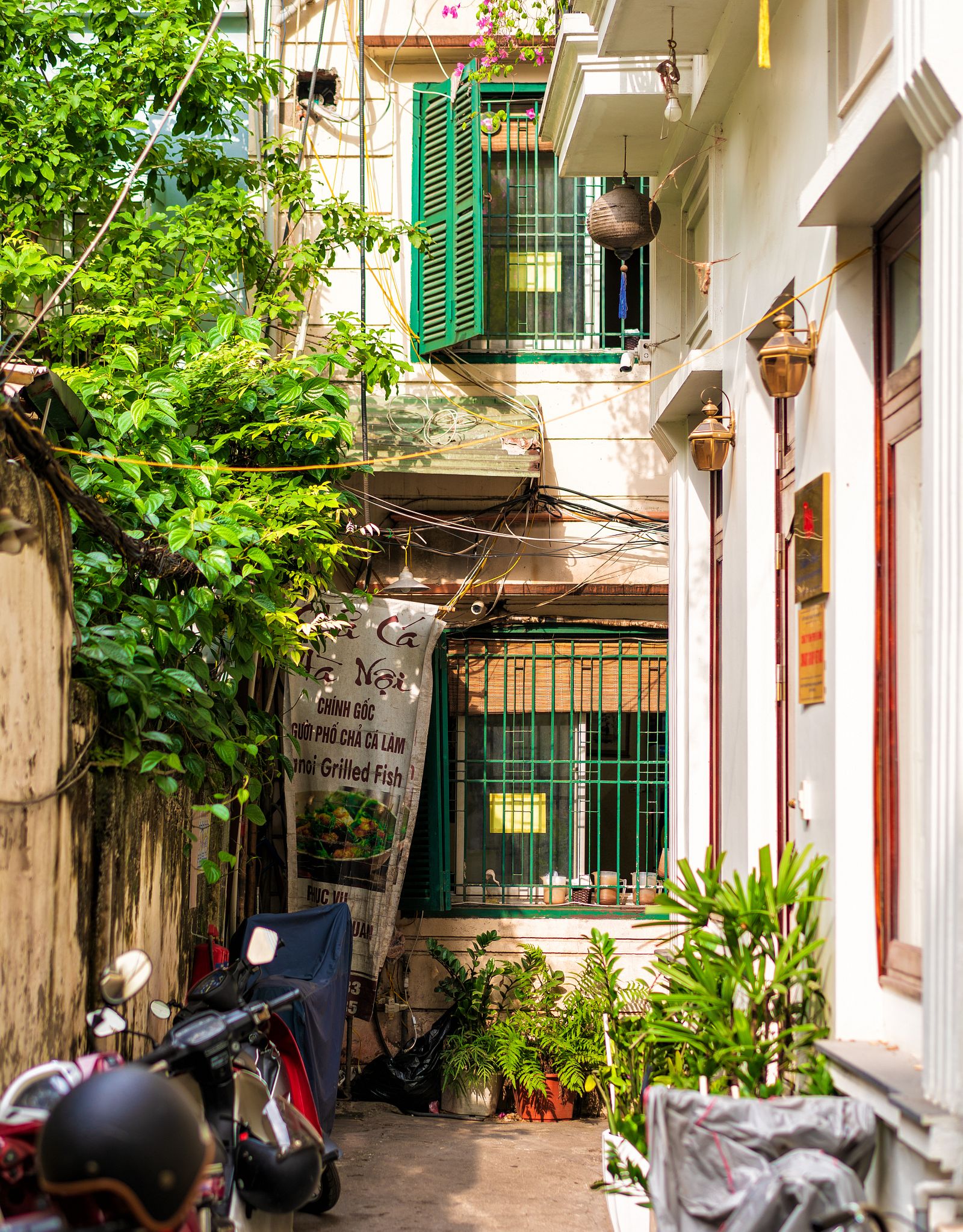 Xóm Hà Hồi is a network of alleys in Trần Hưng Đạo, south of Hoàn Kiếm Lake, that contains a maze of restaurants ranging from cheap to chic. Hidden down Ngõ 20 Hà Hồi is a little restaurant called Chả Cá Phan Hạ Hồi.
I could smell the hot grilled fish from outside as the owner cheerfully welcomed me in. Seated in the kitchen, I saw the chef work his magic and learned that they specialize in cá lăng, a type of catfish. Before cooking, the chef de-bones the flavorful freshwater fish, leaving head and tail aside; then cuts the fish into pieces and grills them on charcoal right outside the mini-alley.
The sizzling sound of the little pieces got me excited, and I wanted to grab the chopsticks to eat them right away!
This special gem of a restaurant has been passed down from generation to generation, with the current owner running it for the past 10 years and following their traditional recipe. Chả cá, a Hanoian specialty, is unprocessed fish meat marinated in turmeric, galangal and other spices.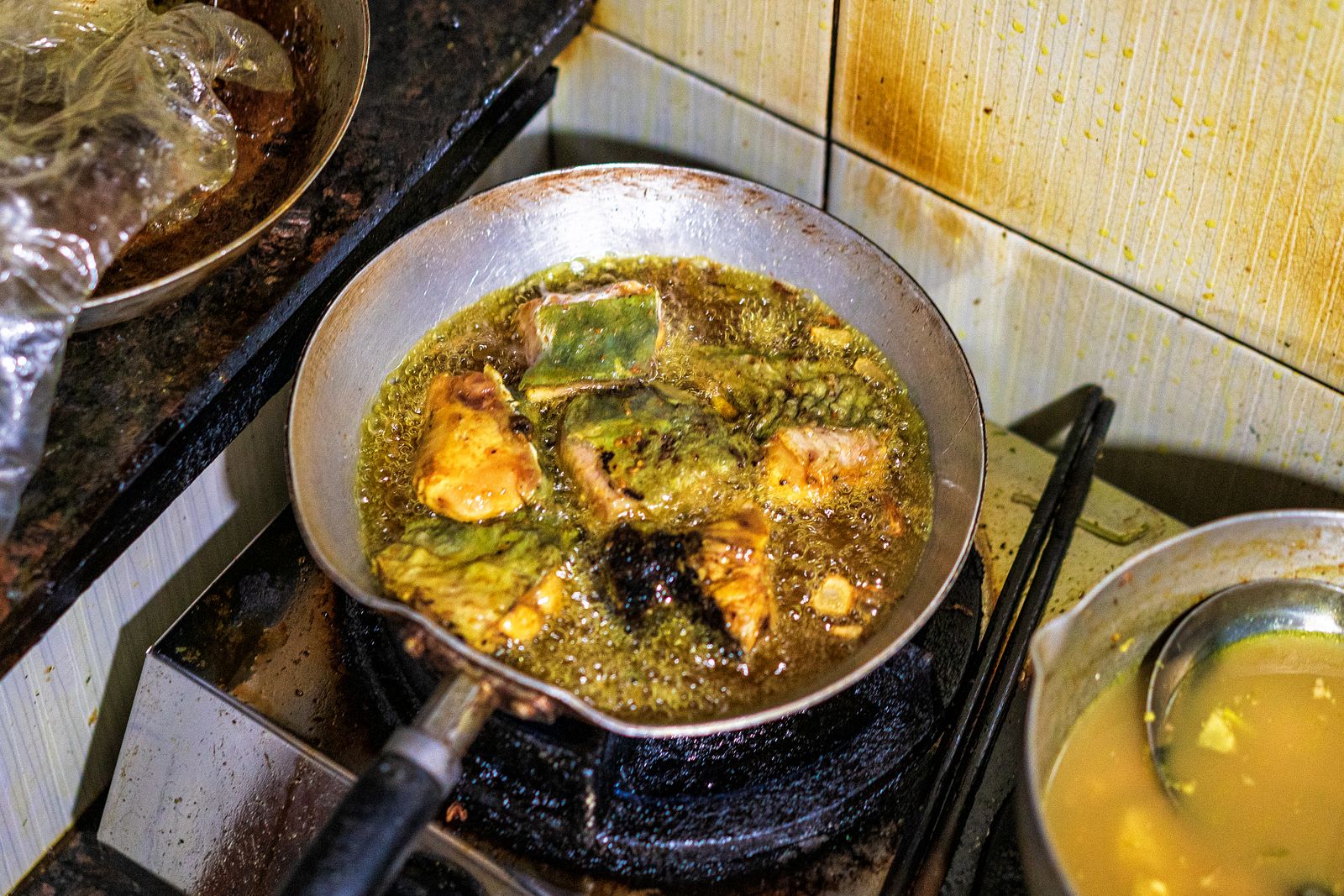 Cá lăng comes from rivers, so it's not too salty, and the meat is soft. In restaurants like these, servers put a mini-gas stove with oil on the table, fire it up, and it is up to guests to put it all together. Dill (thì là) usually accompanies fish in northern Vietnamese dishes, and for this dish it is mixed with spring onions. Then it gets fried on the stove in front of you, delivering an interesting fusion of smells.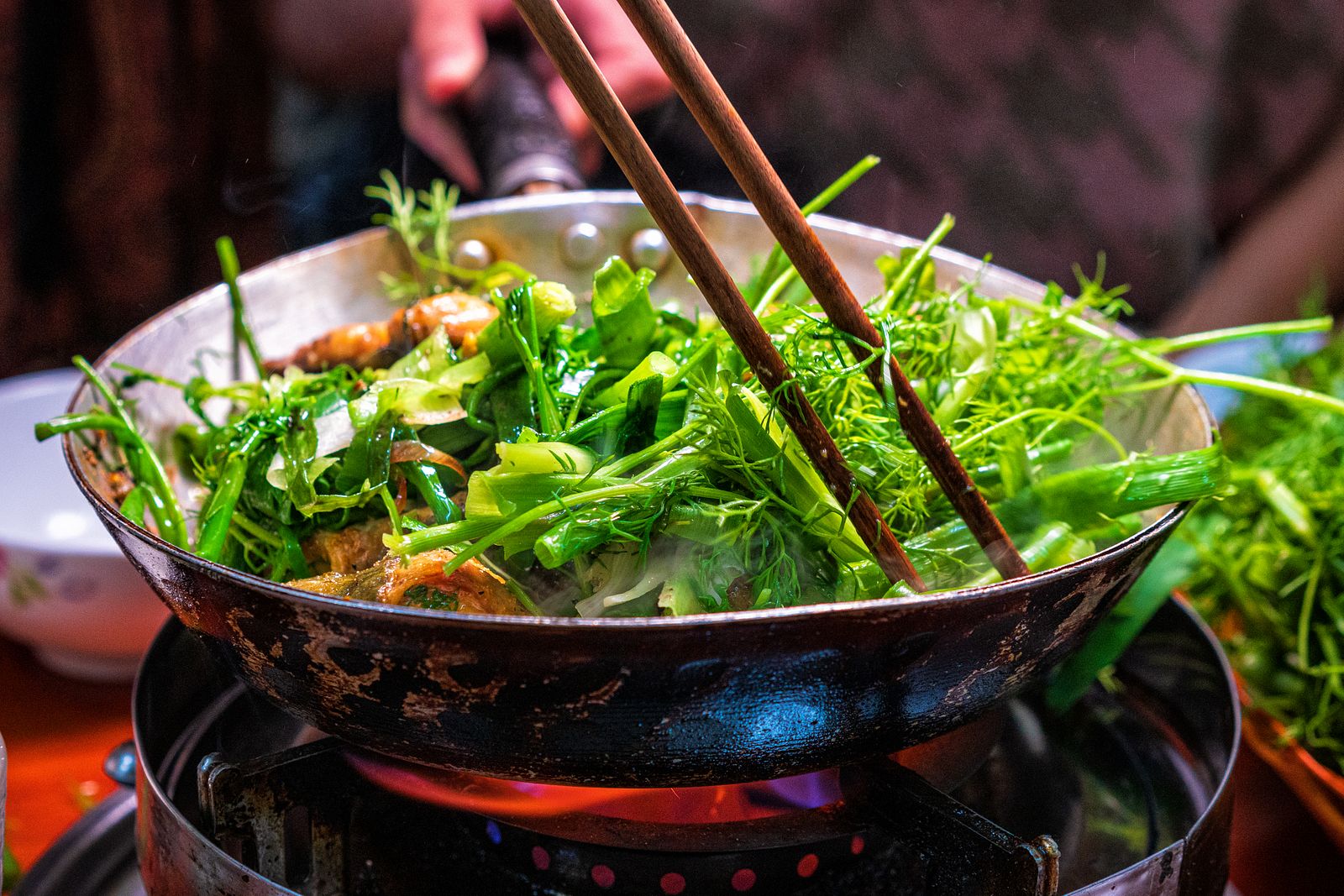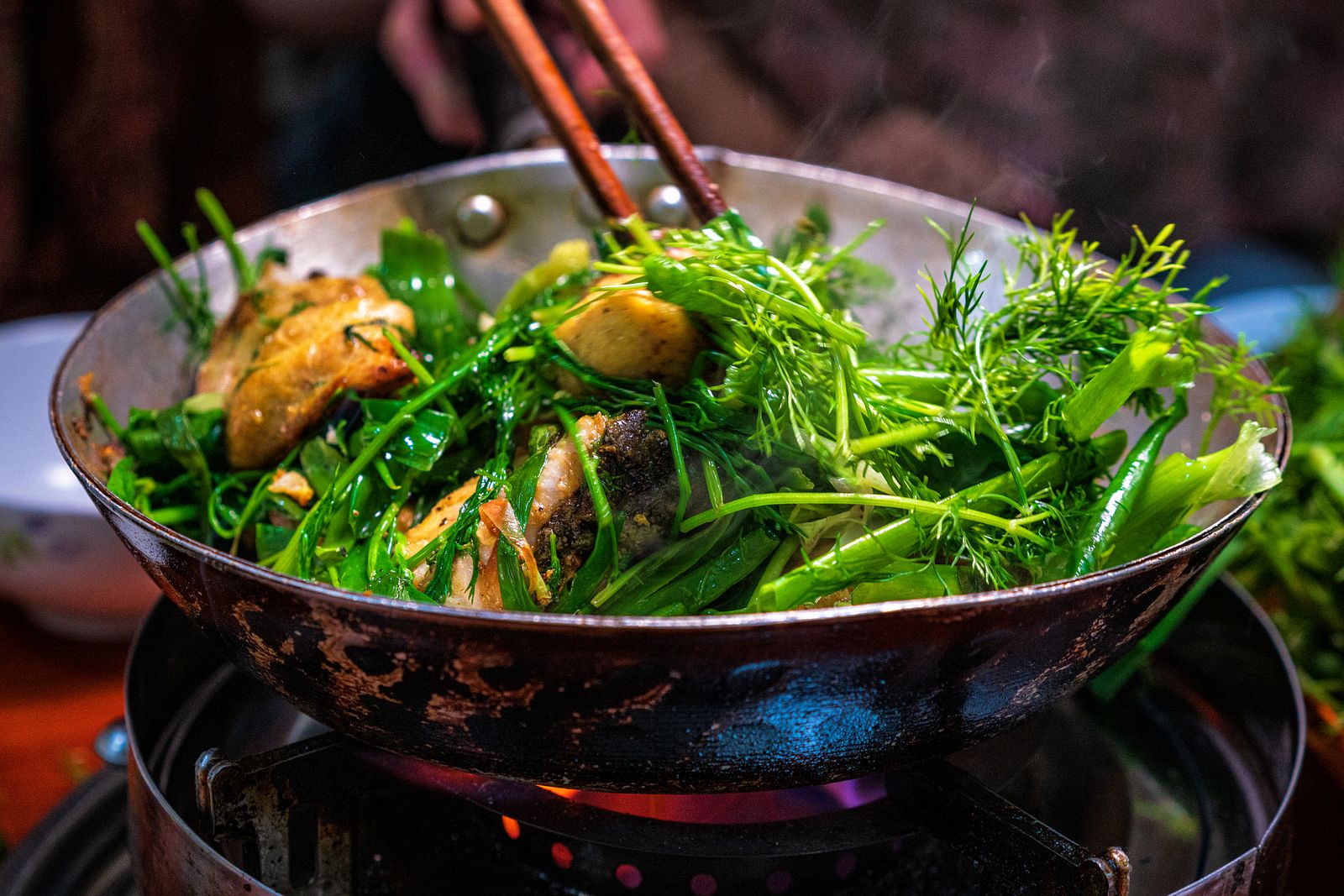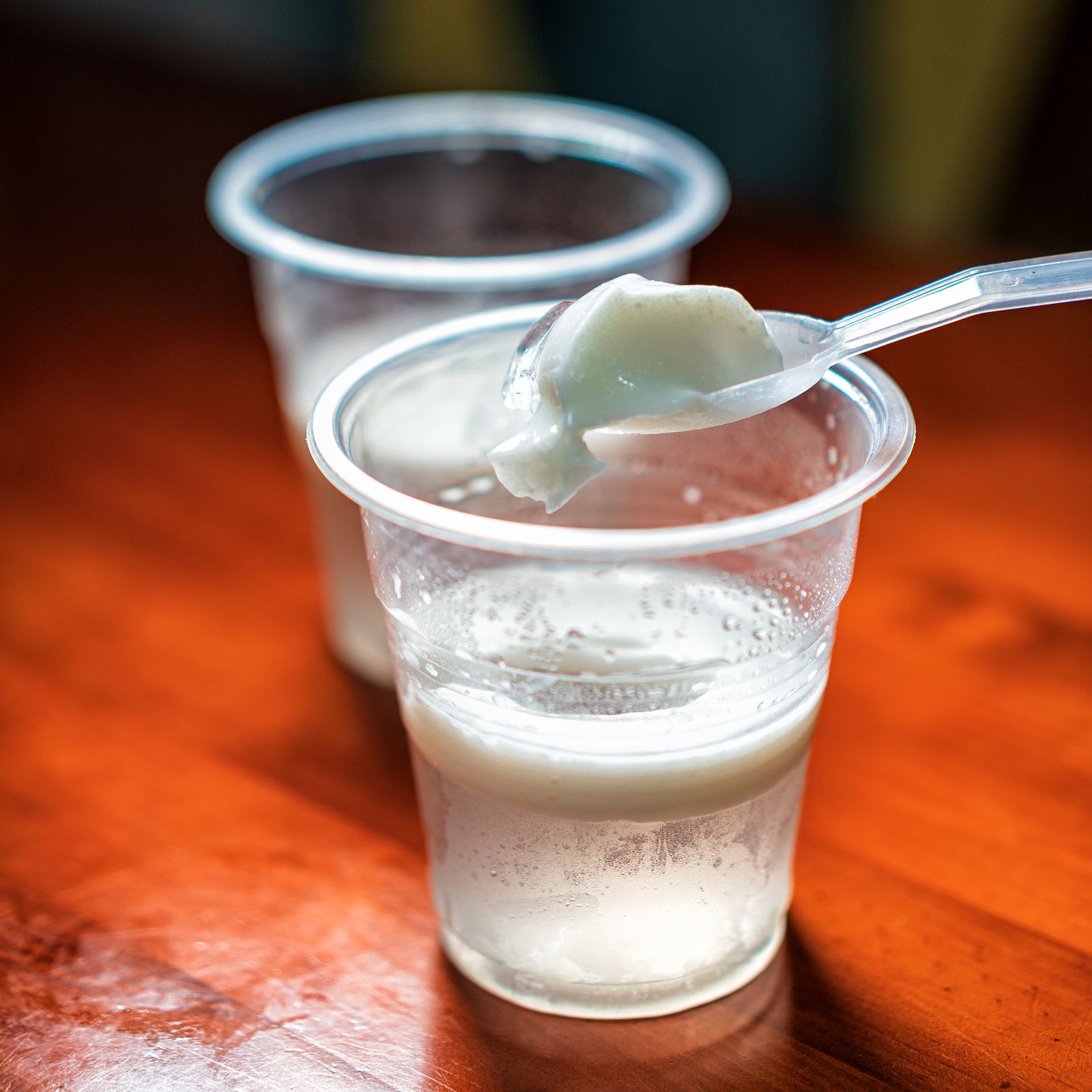 Chả cá is usually served with mắm tôm and bún, but fish sauce is also available if you can't eat the famously potent shrimp paste. Personally, I think it tastes better with mắm tôm because it adds a strong salted, pickled taste. Vegetables compliment the perfectly marinated fish, and if you keep a close eye on the cooking you can ensure the meat is neither too greasy nor dry and has a buttery taste. The dish also comes with canh dọc mùng, a light soup, to savor apart or together with everything else. For dessert, you get coconut jelly, which I find delightful and refreshing. This whole two-person set is only VND240,000.
Because it takes time to prepare, it's more of a dish to enjoy with company rather than eat on your own. It's quite fun as a group! It's like having a picnic but in the hustle-bustle of the city.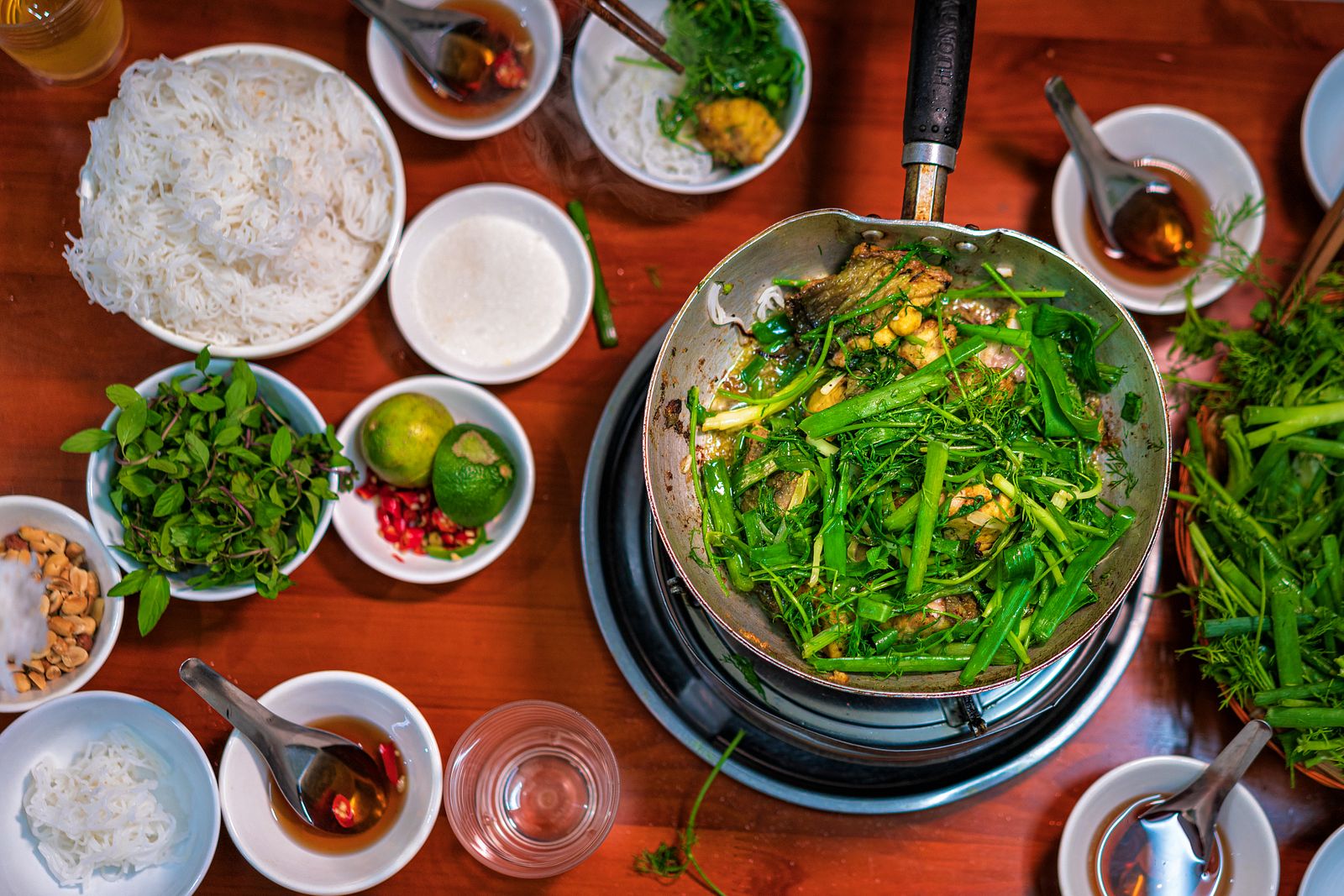 There are seats both inside and outside on the street, for whatever you prefer. The day we visited, every task was managed by a cook, the owner and a waitress. It was pretty crowded both inside and out, and with only three people working, serving so many people with just a small team was quite impressive! They ran around, asked each table if anyone needed anything, filled our cups of tea, made sure the fish was adequately cooked, and reminded us to eat before it was overcooked or got cold... wow, rock on!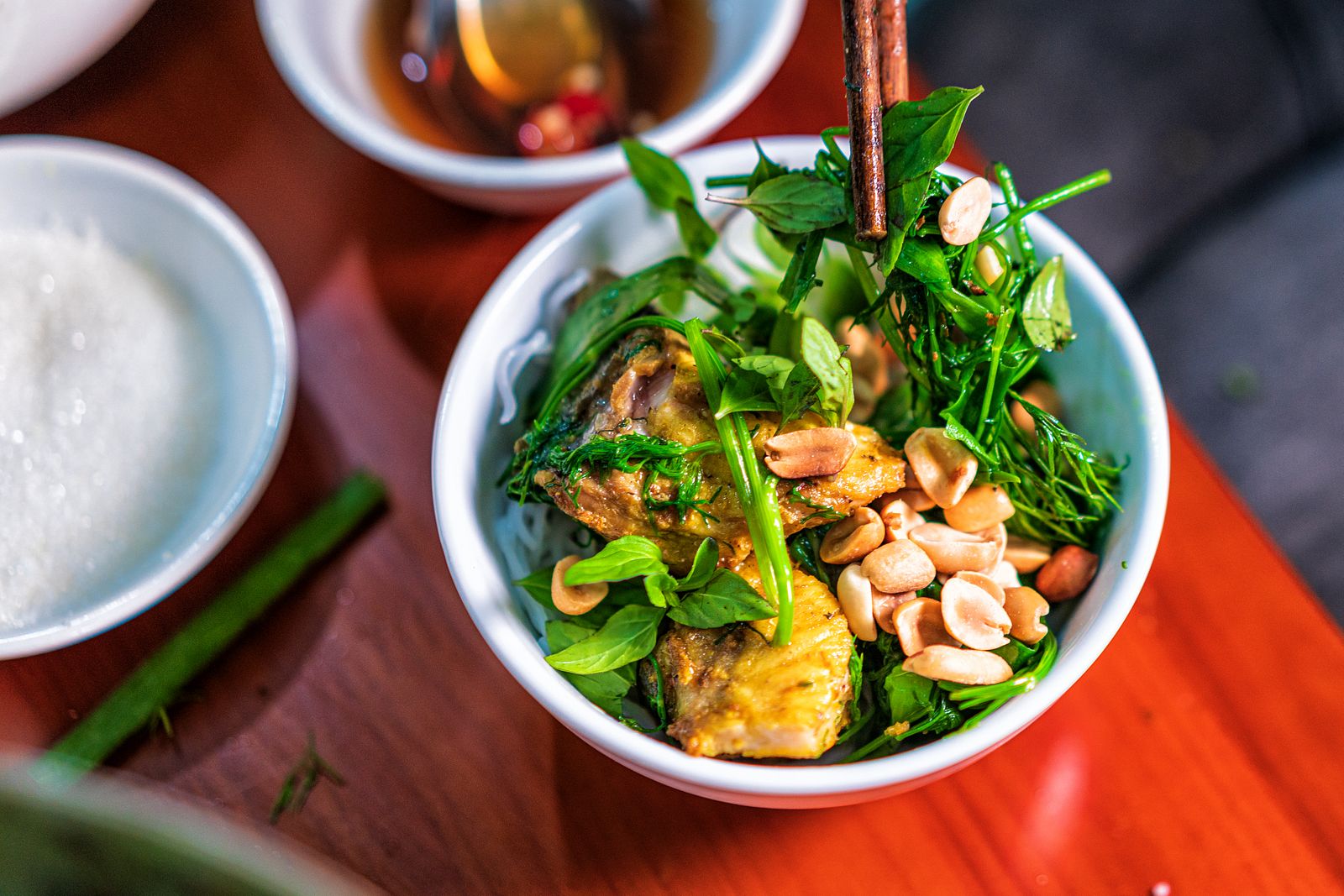 What I like about this place is that you can witness the food preparation (if you sit near the kitchen) then take a role in the cooking yourself. You can control the grill and eat directly from the pan so it's freshly hot. If you're a fish lover, this is a unique experience to try in Hanoi!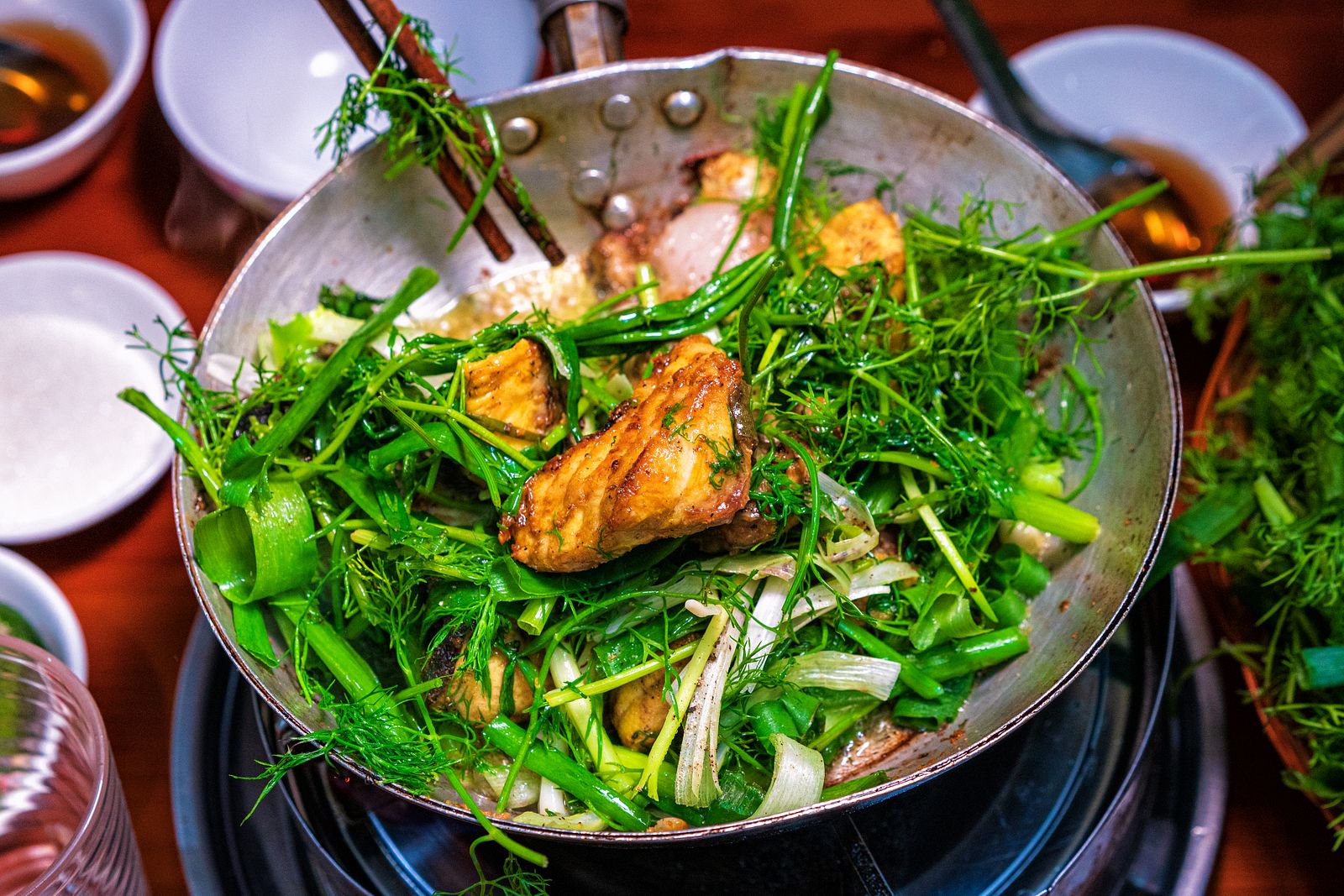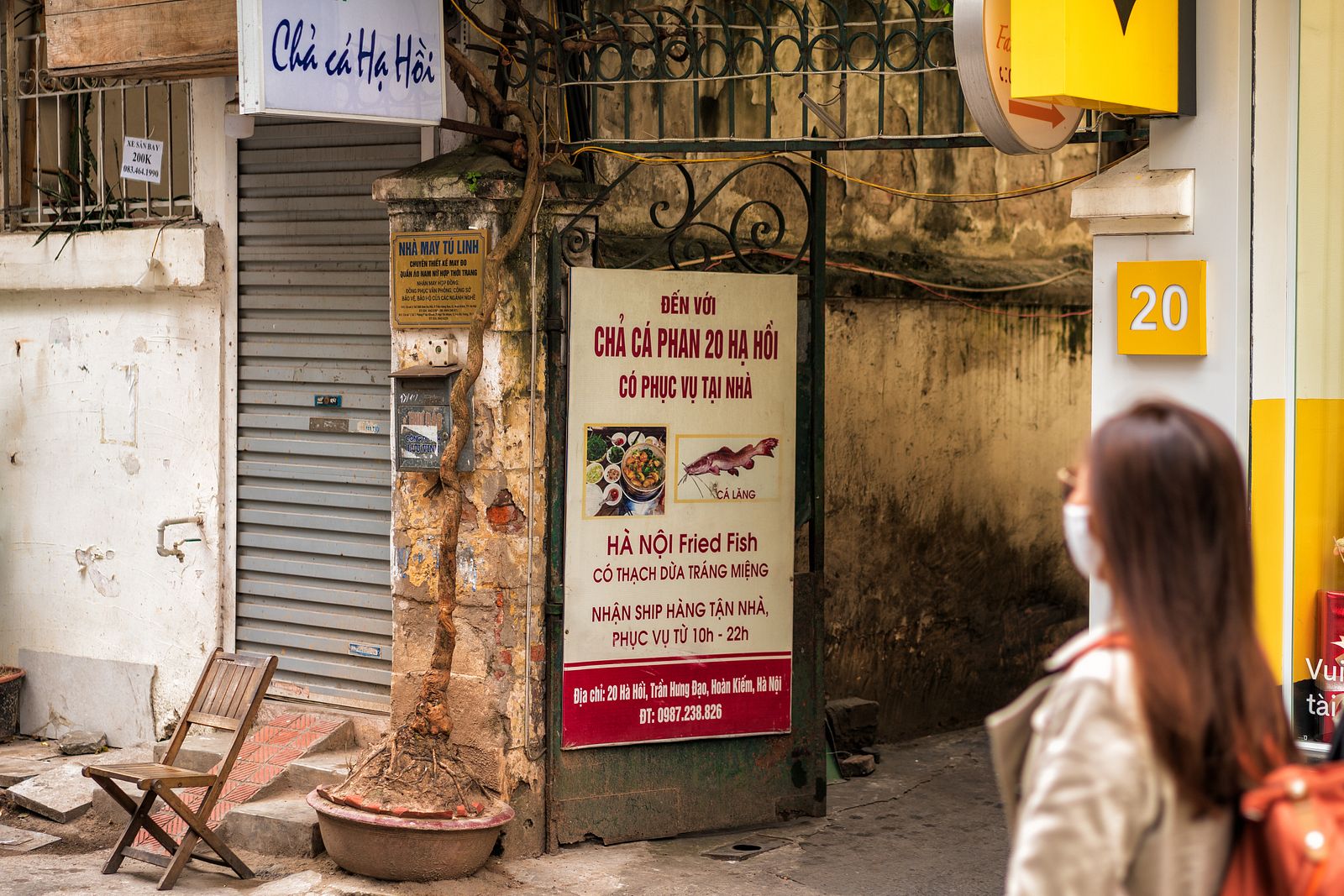 Chả Cá Phan 20 Hạ Hồi is open every day from 9am to 10pm. Check out their Facebook page here.
To sum up:
Taste: 5/5
Price: 4/5
Atmosphere: 5/5
Friendliness: 5/5
Location: 5/5
Out of all the places she has been to, Daoni still likes to hide within the clouds of her imagination, sometimes.
Chả cá lăng
20 Xóm Hà Hồi, Hoàn Kiếm