Nestled in a nook so small that not many Hanoians even know of it, Lily Coffee is a true hideaway, with its entrance tucked on the side of an alley. The gate held ajar separates two worlds — one bustling with traffic, the other tranquil.
Opened in October 2019, Lily Coffee was named after its owner, Hue Nguyen's, nickname. She joked: "If there is one thing I'm least satisfied with about this place, it would be the name! I actually didn't want to name it something so personal. I gave in so much thought and then decided to just go with Lily Coffee at the last minute."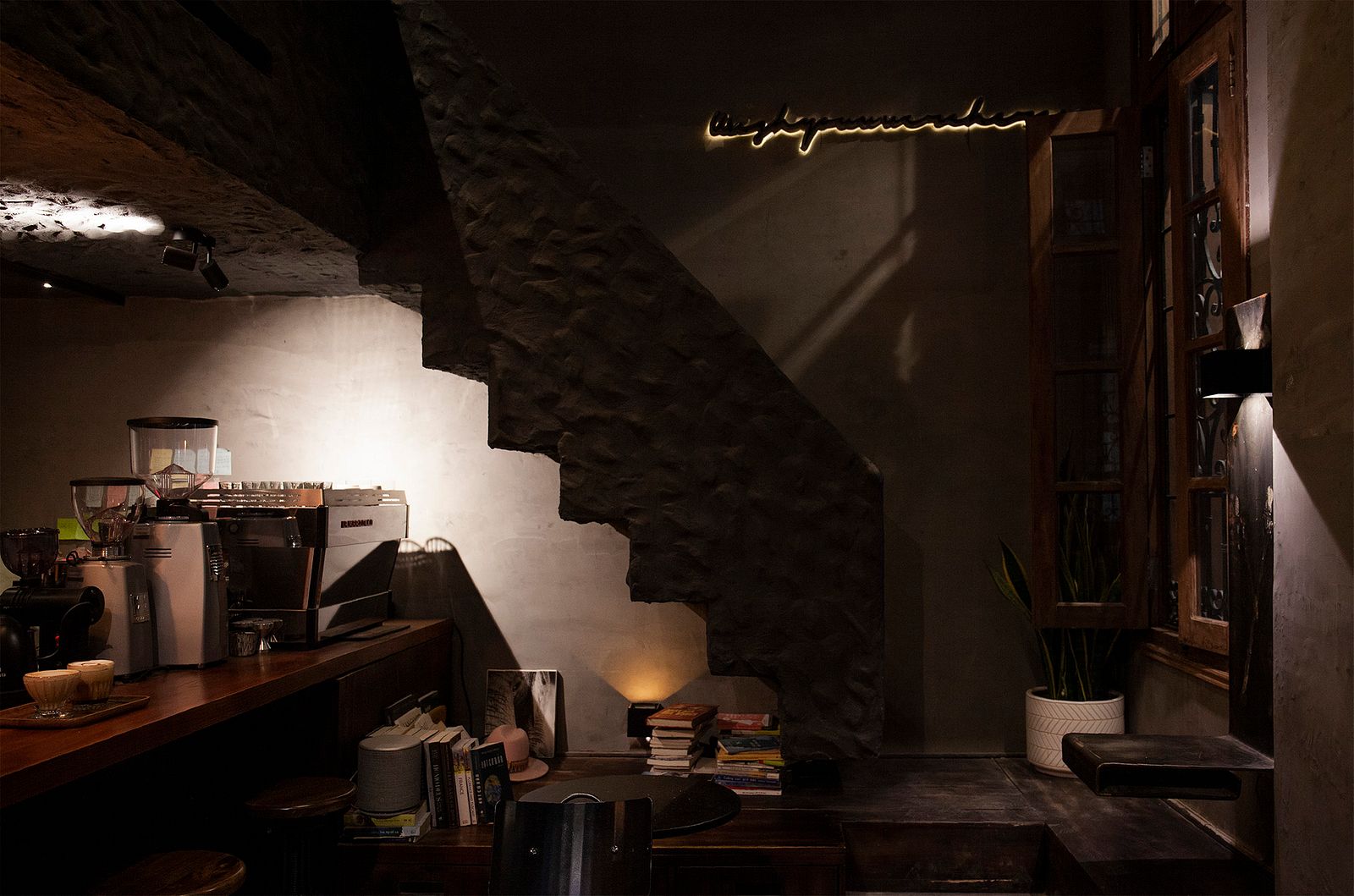 Unlike many new coffee shops, Lily Coffee's entrance is not one built to be eye-catching. Without decorated walls or embellished outdoor seating, the cafe only features a rustic wooden door and a tiny metal sign. Entering the space is a sudden change from the bright Hanoi sun to a dimly lit room. But despite the mellow, almost earthy color scheme, the touch of yellow light brings warmth to the space, which occupies a single floor and a little loft area that, depending on your height, you might have to duck down to enter. The rough cement details of the staircase and ceiling give an industrial touch, as well as the feeling that one just entered a cave.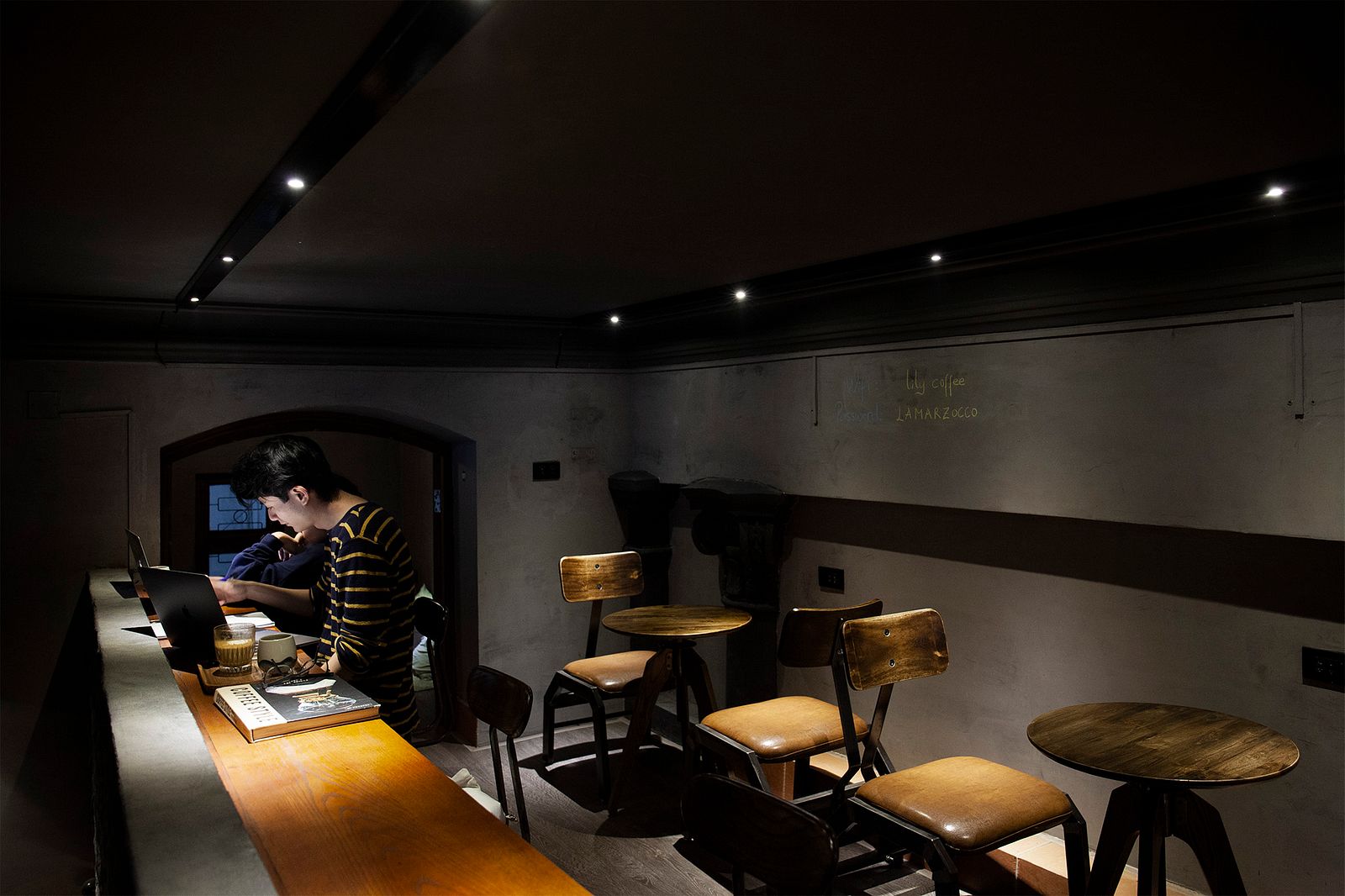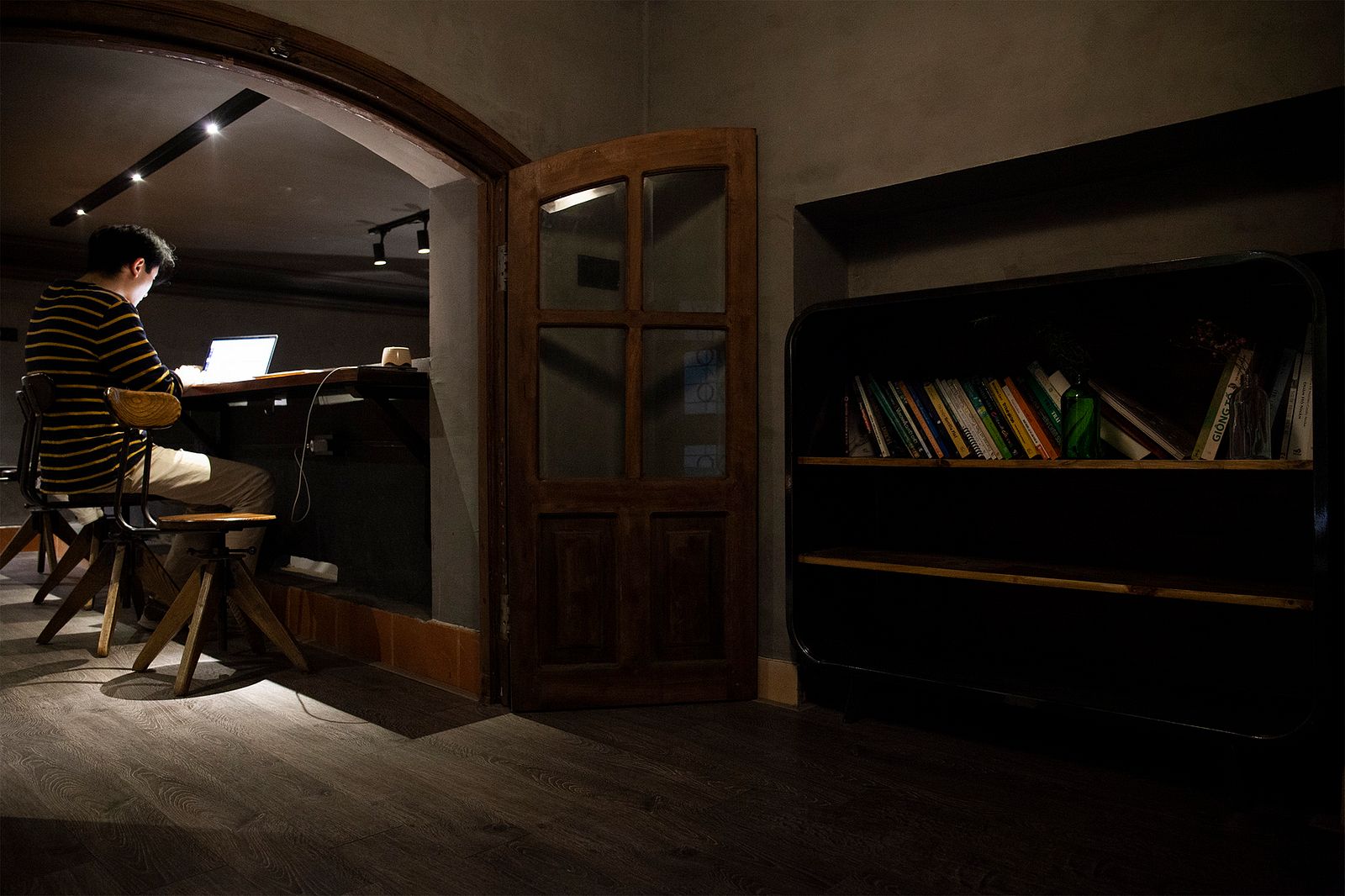 "I think the term 'specialty coffee' is overused nowadays; many coffee shops pride themselves on serving 'specialty coffee.' I would like to think of Lily Coffee as more of a place where we put our heart into the cups," Lily shared. With a small menu of a little over a dozen options, Lily brews coffee with beans from one of the most renowned roasters in Vietnam — Bean Hop Roastery in Saigon. And for even more local beans, Lily trusts Visty – a supplier based in Hanoi. Their particularly light roasting method fits her taste perfectly. Saigoneer ordered the Mocara Winter & Summer duo; each drink consists of espresso, steamed milk, and the option of either caramel or chocolate syrup, while one is served warm and the other on ice.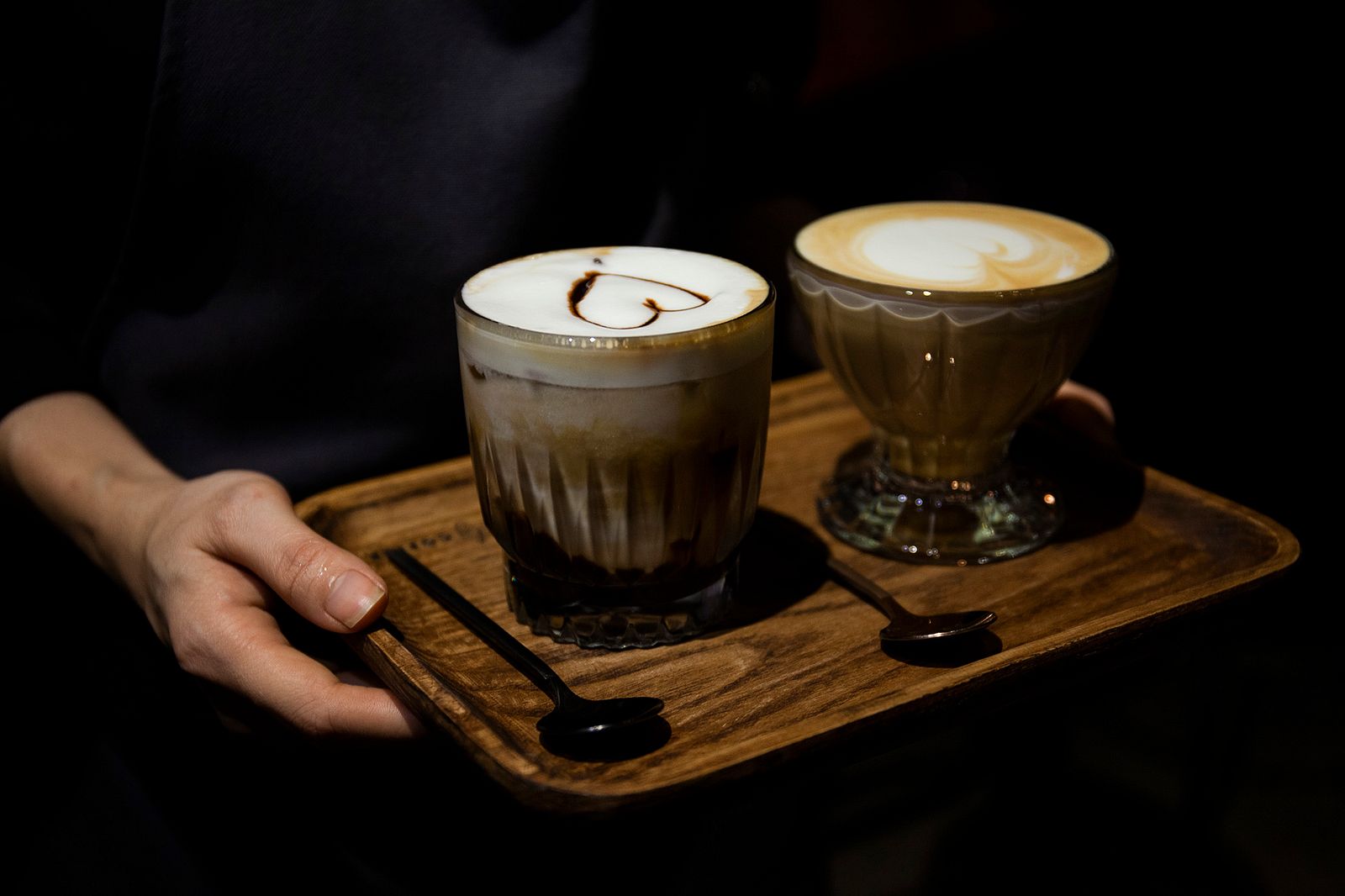 I chose the bar seat as per usual, this time captivated by the full line-up of La Marzocco gadgets sitting majestically on the chic granite and mahogany countertop, giving me the extra perk of watching the drinks being prepared. The barista started grinding the beans, then steamed the milk and carefully layered the different components of each cup on one another. On top, she meticulously poured on the foam so it filled out the brim, but didn't overflow — almost like a coffee "soufflé."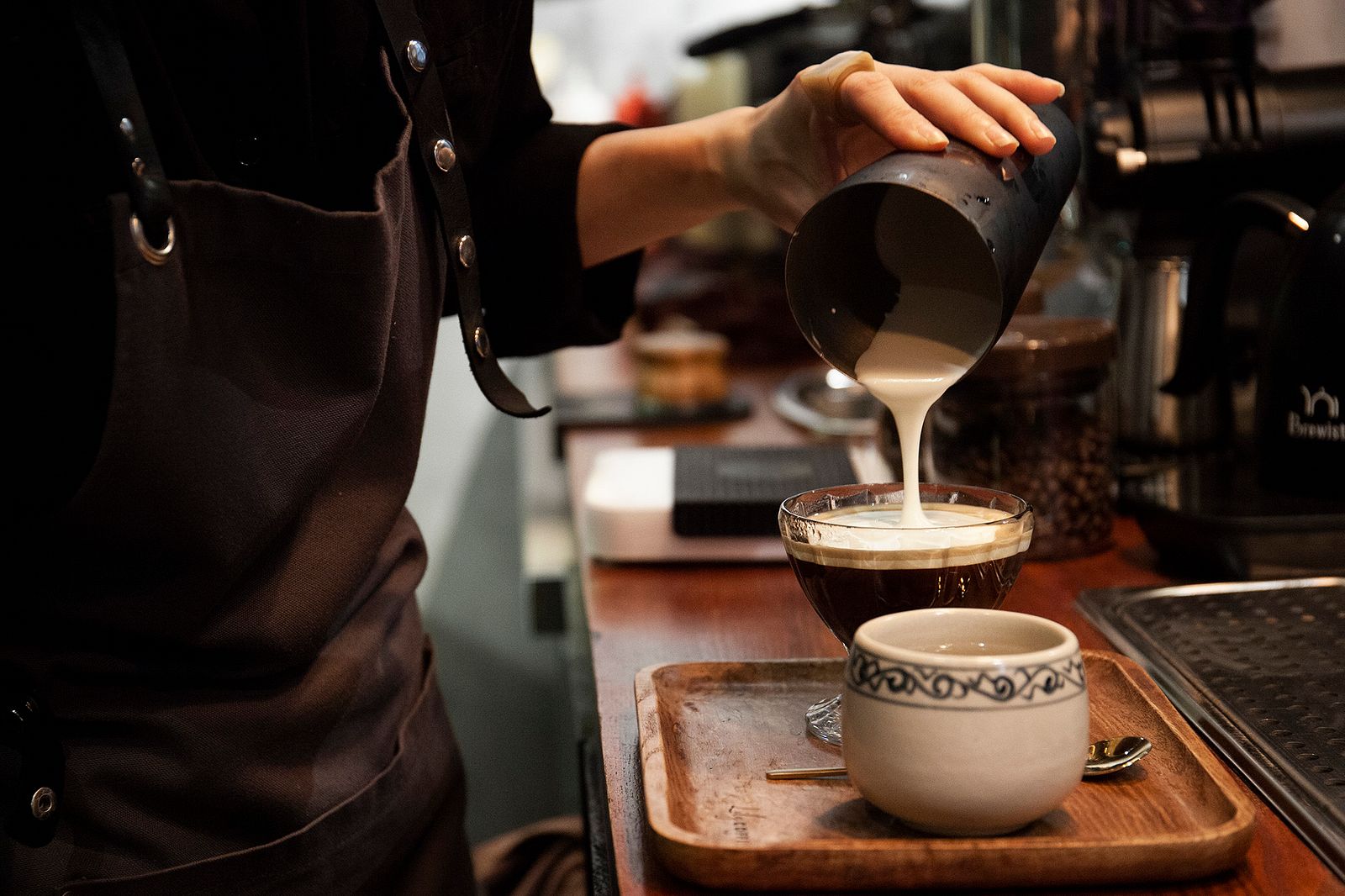 Once the drinks were served, it was easy to notice that they were twists on the traditional mocha. The bold but sweet espresso shot was accompanied by a warm, thick milk layer, all tied together with the perfect amount of chocolate syrup so as not to overshadow the note of coffee. Like its name, Mocara Winter is perfect for a pleasant chilly day.
As we savored our drinks I noticed a display of lavish alcohol. Being a bit of a liquor enthusiast as well, I spotted the bottle of Caol Ila 25 Single Malt Scotch. Crystal glasses of a dozen different designs ranging from tall wine glasses to Glencairn for whiskey neatly adorn the wall.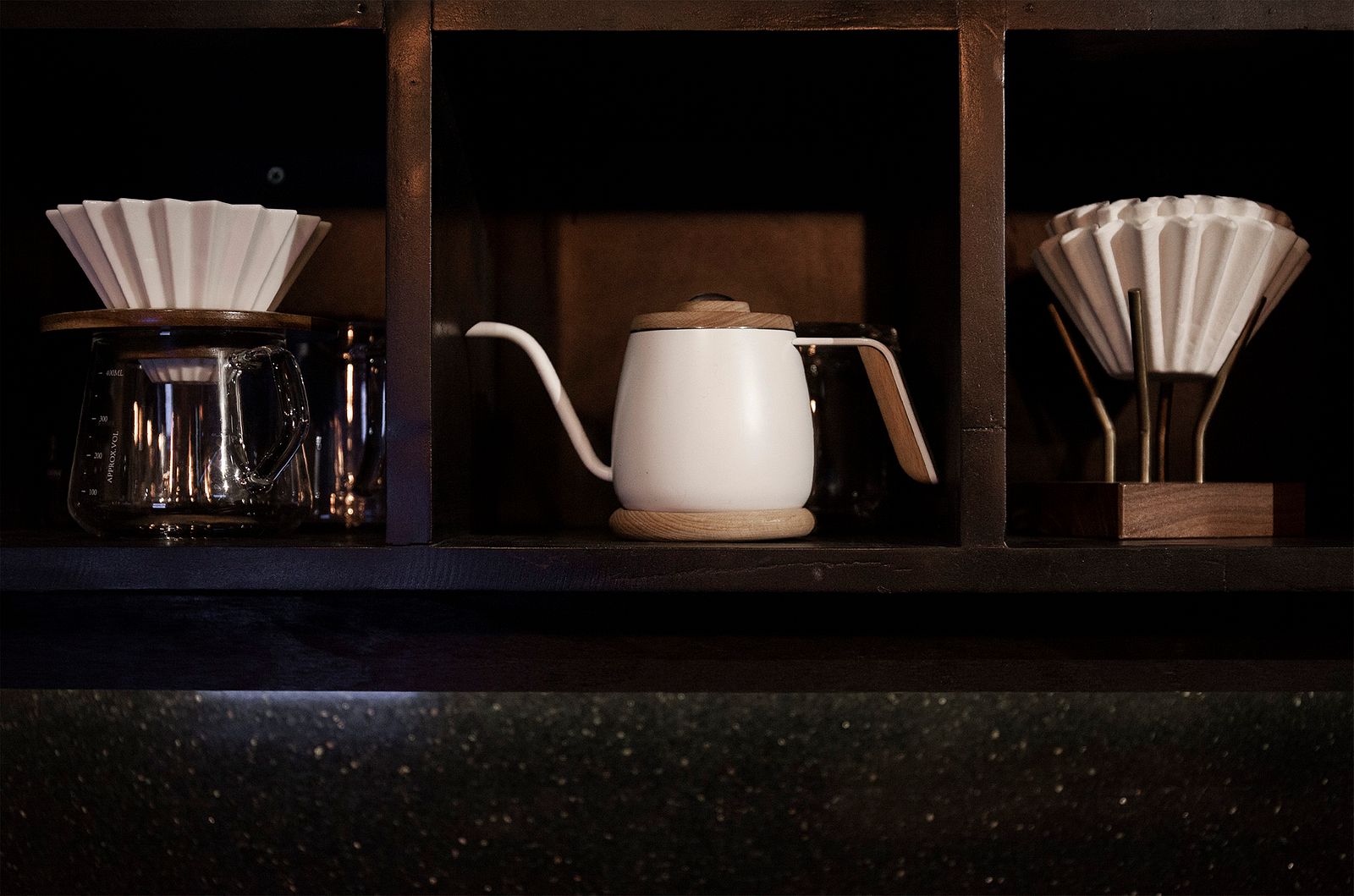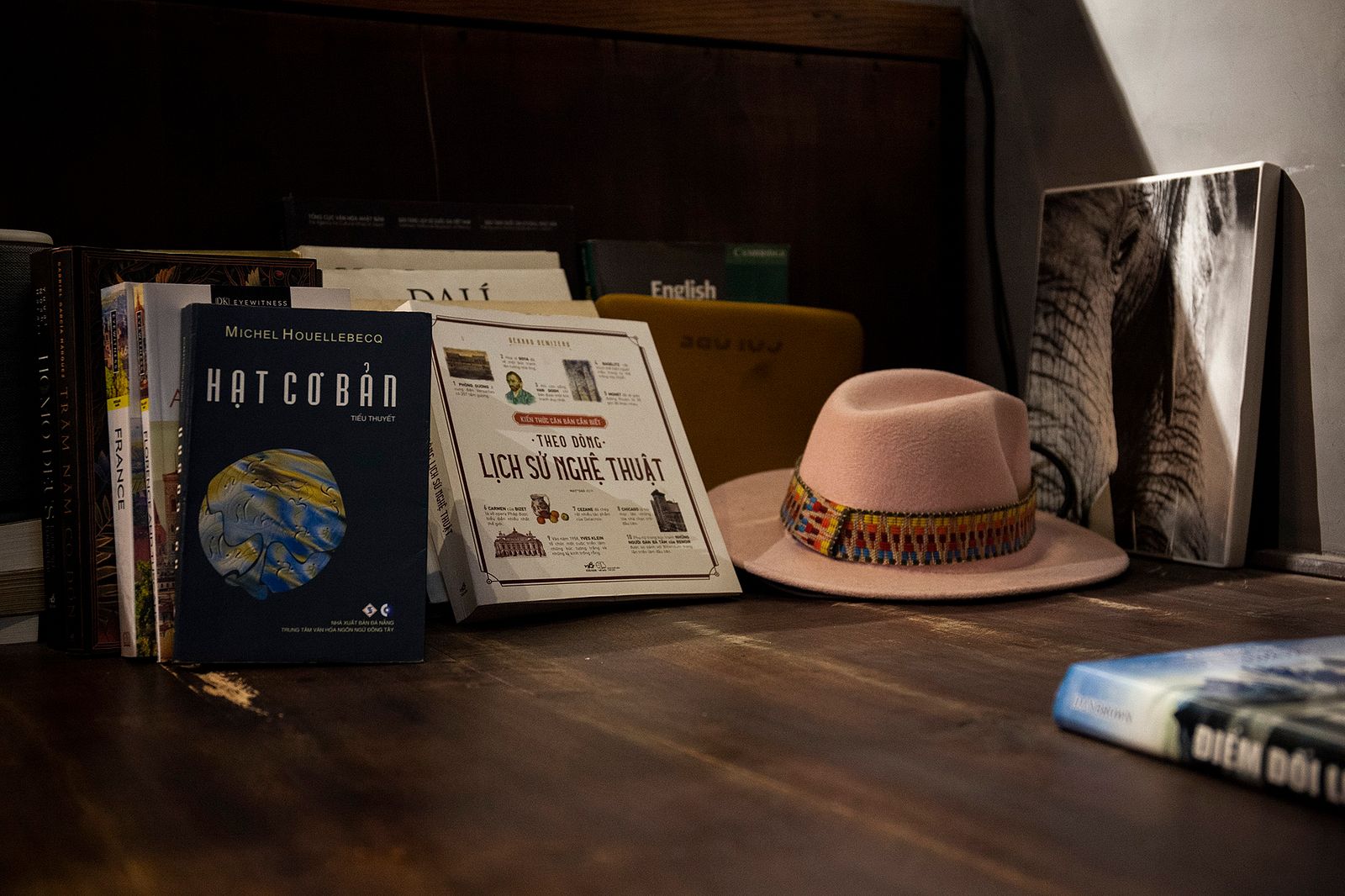 "You serve alcohol in the evening too?" I asked. "I serve whenever someone orders," Lily cheekily answered. "Besides coffee, I possess a love for liquor, they are just as complex as one another."
Personally, I have fallen in love with Lily Coffee's effortless charm. Sans trendy menu or glamorous storefront, it offers visitors a lingering state of contentment. This is the place to find quietude if life gets overwhelming, to indulge in a curated jazz playlist, and to feel tenderness in each cup of coffee.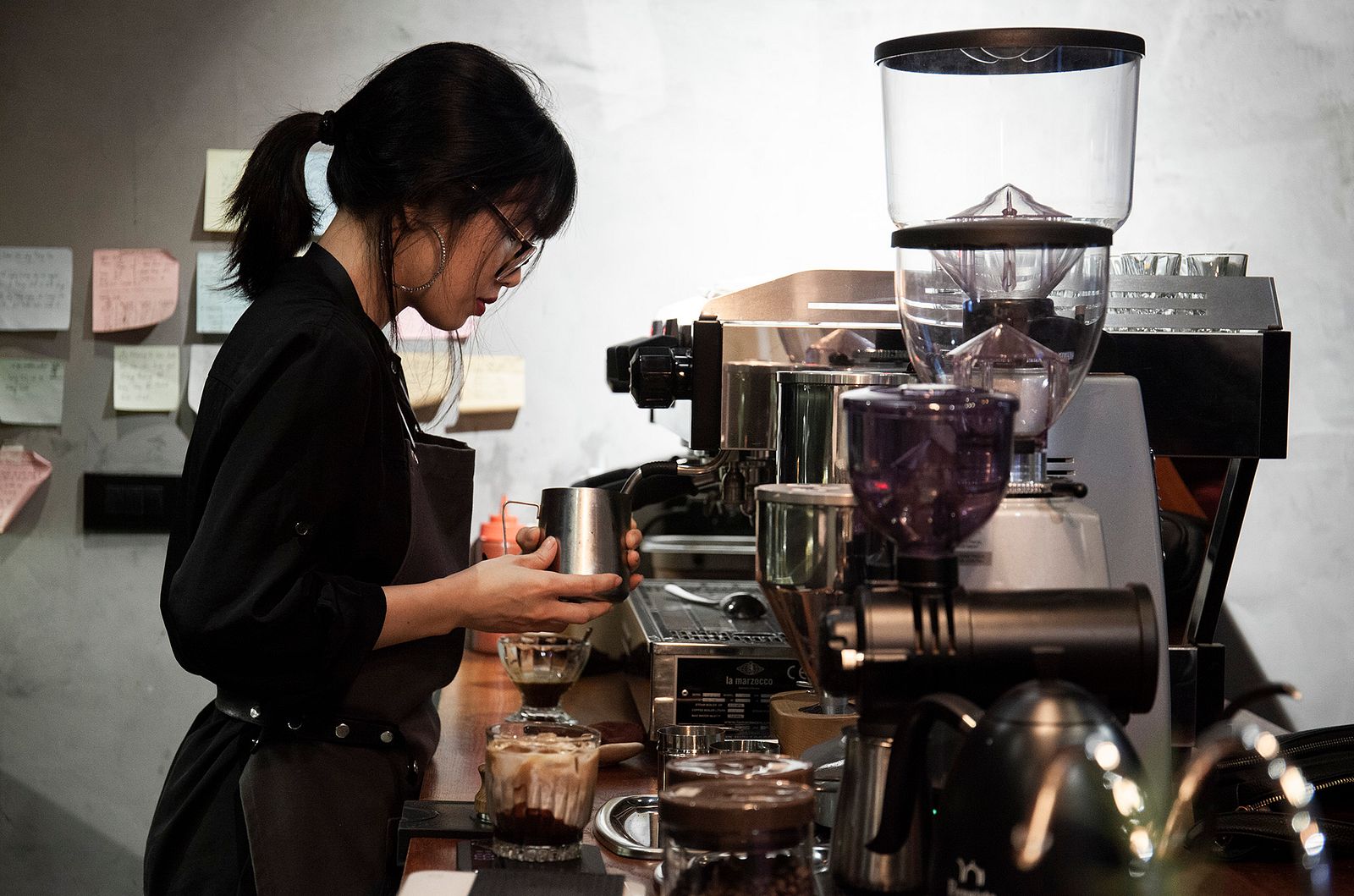 "Since I was young I have had a soft spot for coffee shops; I felt like I could deeply connect with them. For years, every time I would travel somewhere, Europe or Asia, I would spend time exploring different cafes in that town because to me they hold just as much culture as popular tourist sites. Thus, a large portion of the memories and feelings I have for a city is attached to the cafes I visited," said Lily. "Deep down, I always knew I would one day open my own place; and Lily Coffee just came naturally like that. It wasn't a dramatic turning point or a sudden burst of inspiration, I just knew. And in 2019, my heart told me it was time."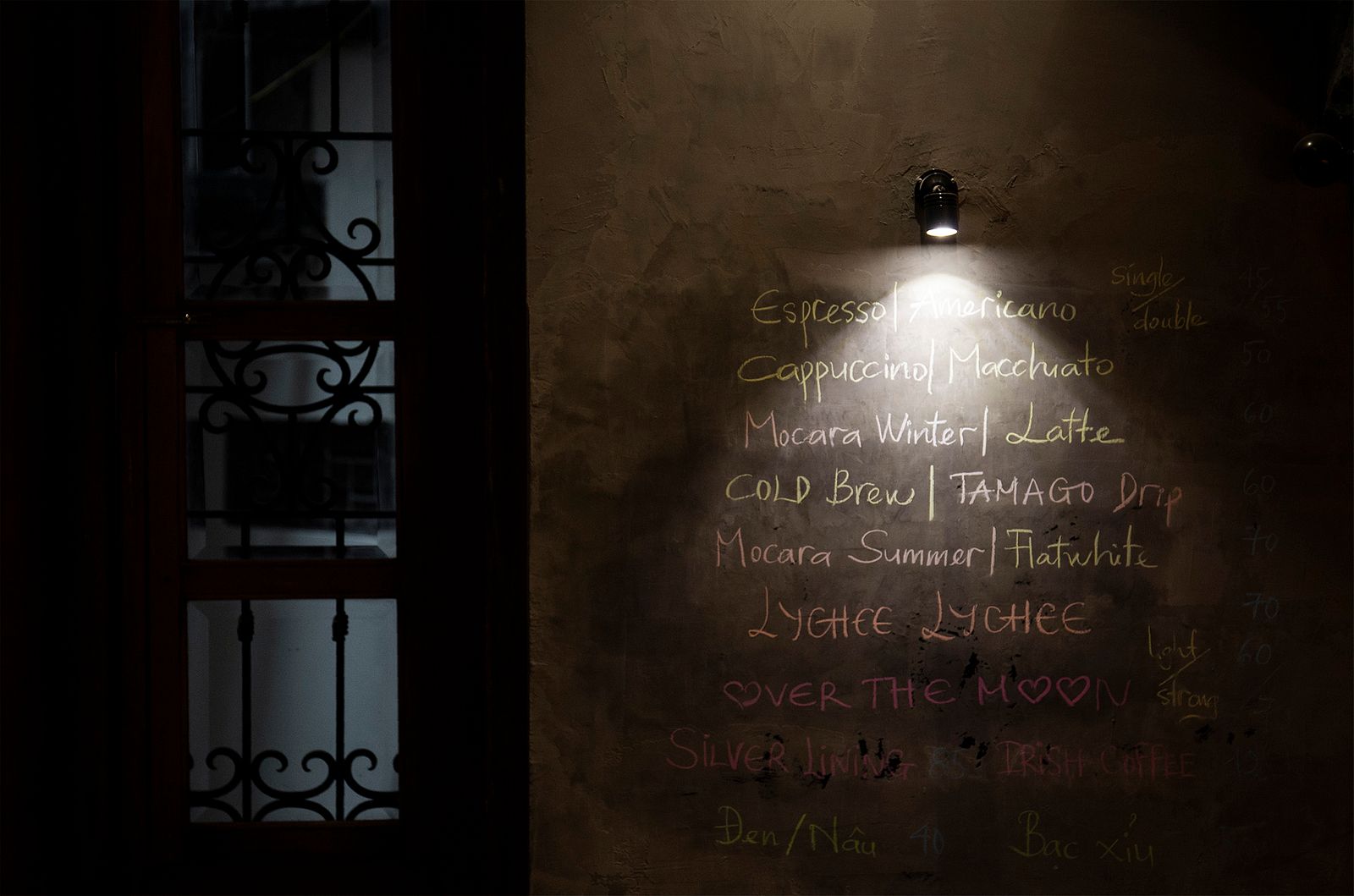 The place, to Lily, is somewhere people can come to feel at ease, not just a place to go with friends, the beauty is also to enjoy the space alone in the most peaceful states of mind. To me, Lily Coffee feels like an embrace, a dandelion in the middle of a forest; and I hope you may find it as pleasant as I do.
Lily Coffee is open every day frfom 8am to 7pm.
To sum up:
Taste: 5/5
Price: 4/5
Atmosphere: 5/5
Friendliness: 4/5
Location: 4.5/5
Lily Coffee
Ngõ 6A Nhà Hỏa, Hàng Bồ, Hoàn Kiếm