Definitely not an easy-to-stumble-upon coffee shop, Chốn is located in a small, deep alley.
Who would have guessed that there's a coffee shop in that hard-to-find collective quarter? You've got to find the Hạ Hồi lane, then go in an alley and climb up three floors to find Chốn. It's not a cafe you visit after walking past; you only come here when you have the intention of having their coffee.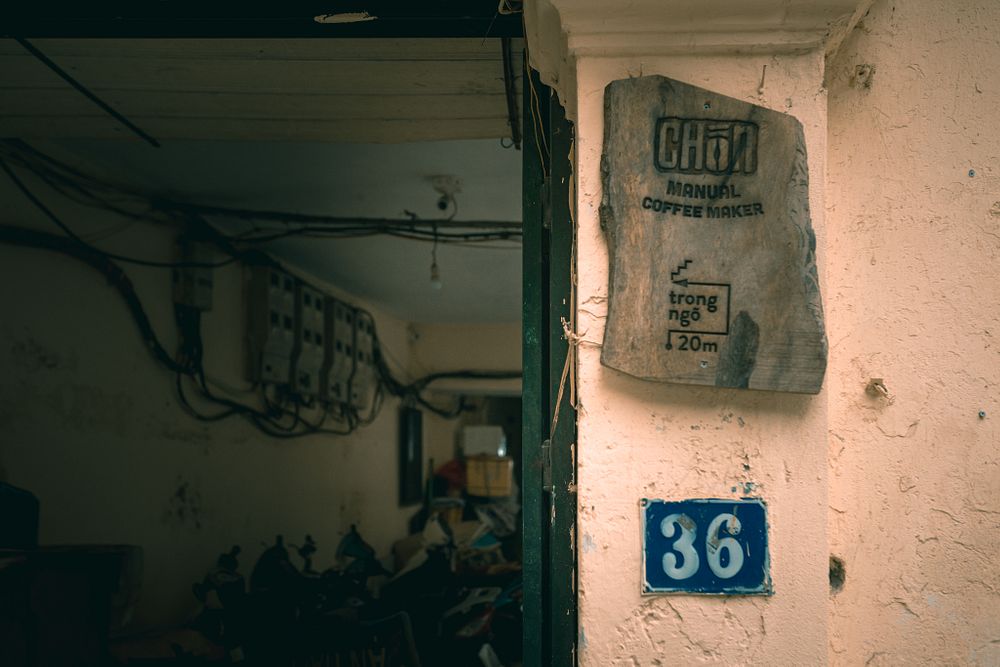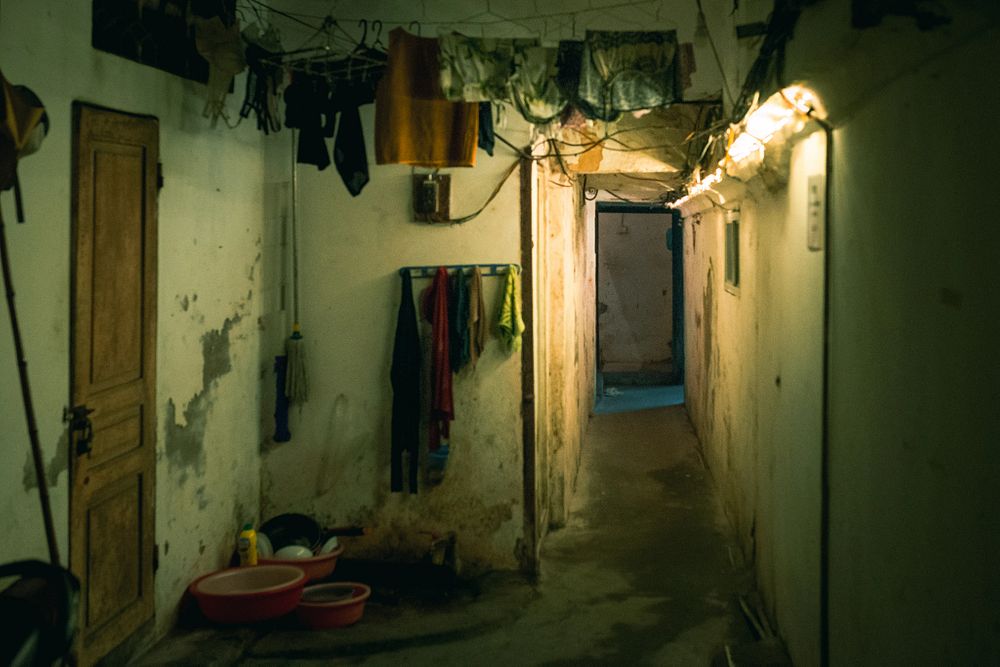 When I asked the owner if the place is purposely hidden because of the name Chốn, the answer was: "Oh no, I simply did not choose the street front because the rent [would be] cheaper, and the operating cost will not be heavy. We want to focus on the quality of the drinks, but the price is not high so that you guys can easily access delicious coffee."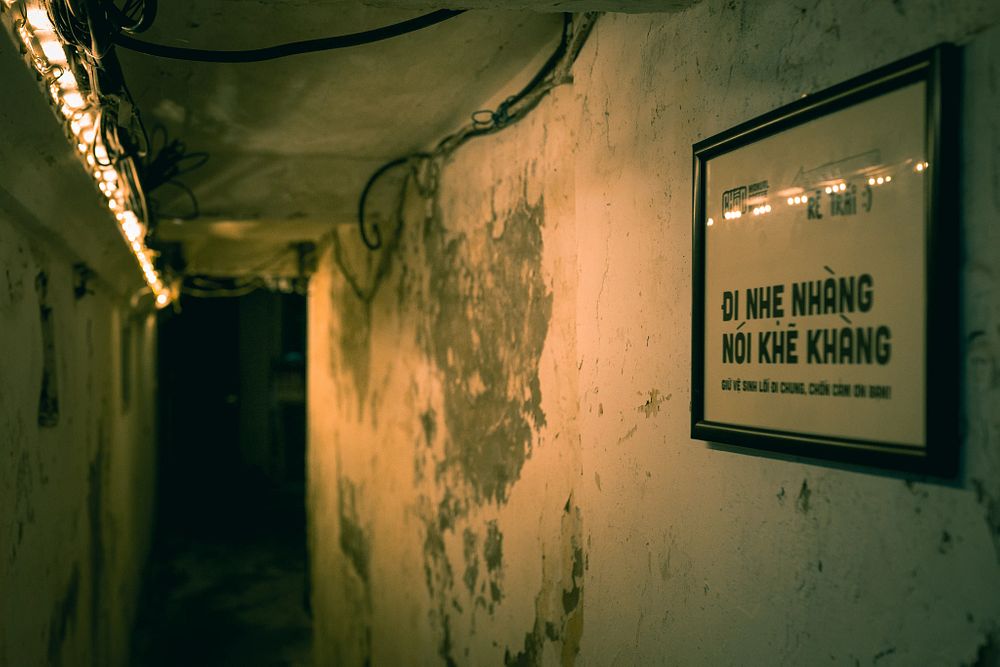 Chốn is a neat coffee shop. Right on the way in, a small notice reminds customers to keep quiet. The instruction signs are clear to guide you up there. After finding Chốn, you'll see a tidy coffee bar and beautiful open space with a sense of friendliness among strangers. Rarely do I find a place where every seat is perfect. If you want to sit downstairs, there's a big table opposite the coffee bar with big plants around you. Or, you can "hide" in the corner watching people come in and out, though it'd be a little loud to listen to people laugh and talk.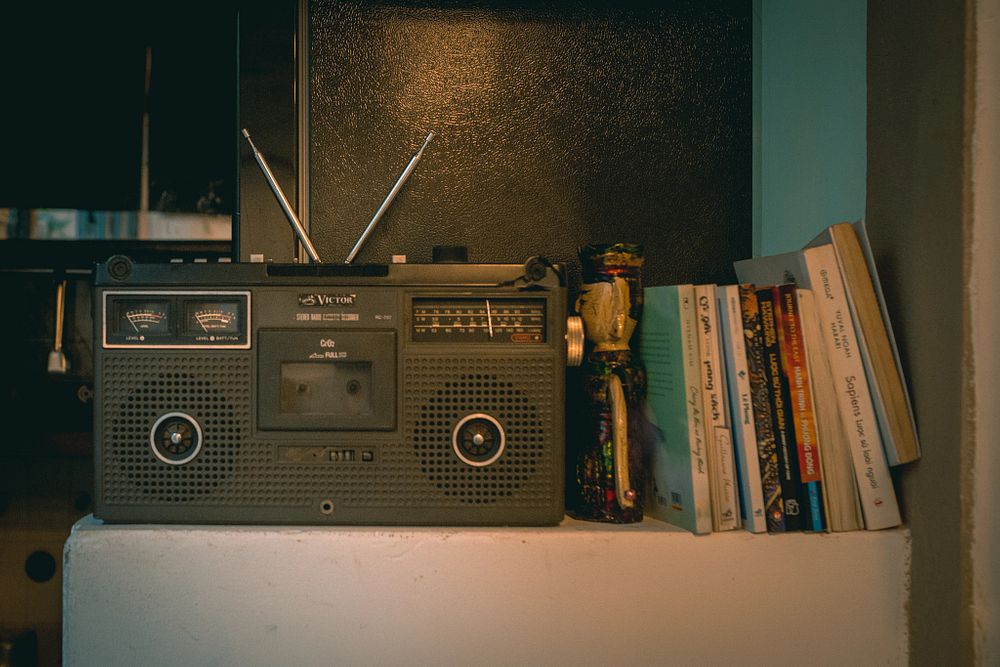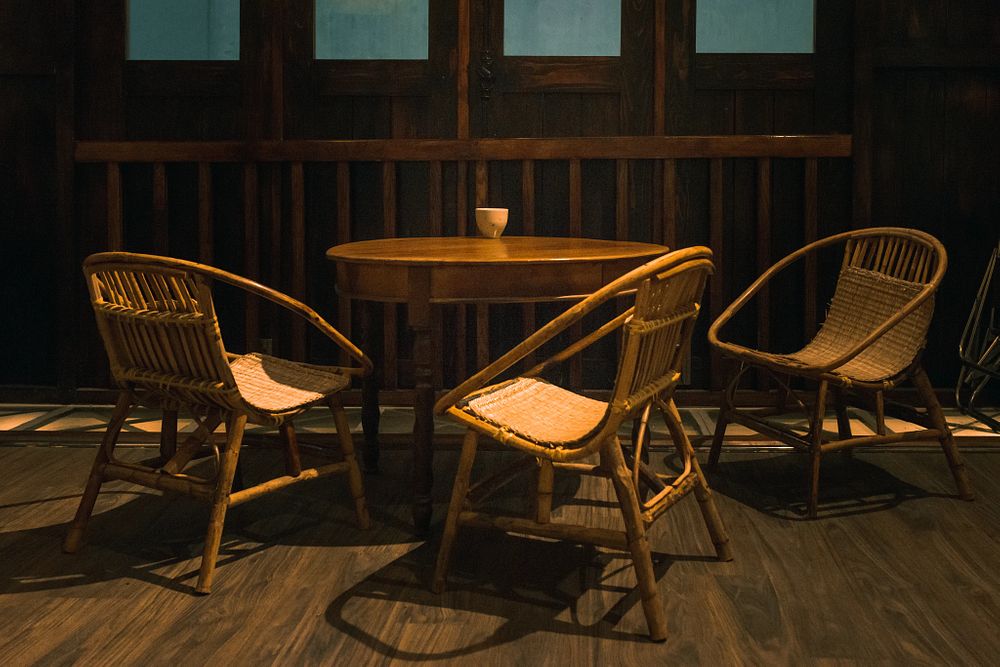 Walk deeper into the coffee shop, and there's a zen space for those who like the quiet. Go up to the rooftop and there's a bit of "adventurous" vibe, as you'd be facing other houses. Personally, I think it feels adventurous when you are hiding in a place where you can also see the whole space with other customers. Plus, the coffee shop is filled with plants!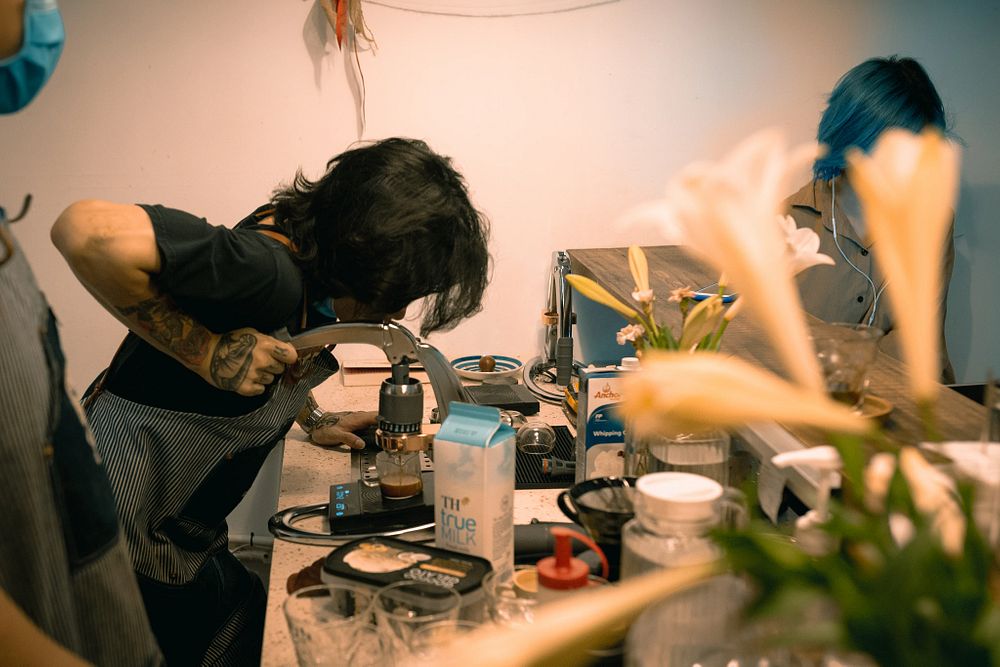 As someone who's quite particular about music, I'm content with the vibe Chốn's playlist creates: either no music, nhạc Trịnh or classic rock. They also carefully divide smoking and non-smoking areas to create a comfortable space for all who come. I come here for several reasons, by myself to read books, to catch up with friends, or to work when I need some soft background noise.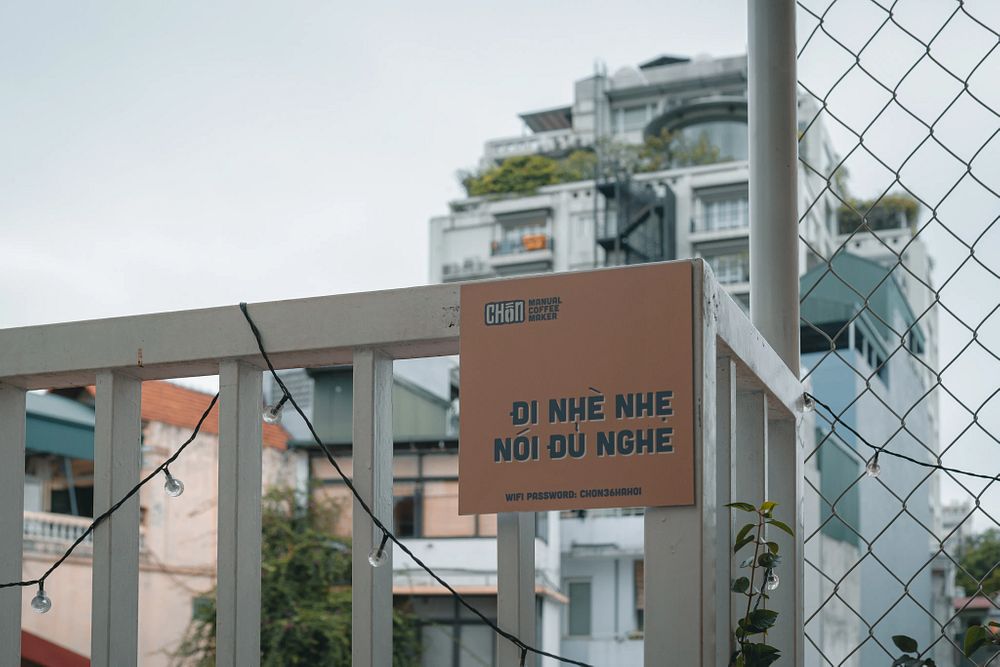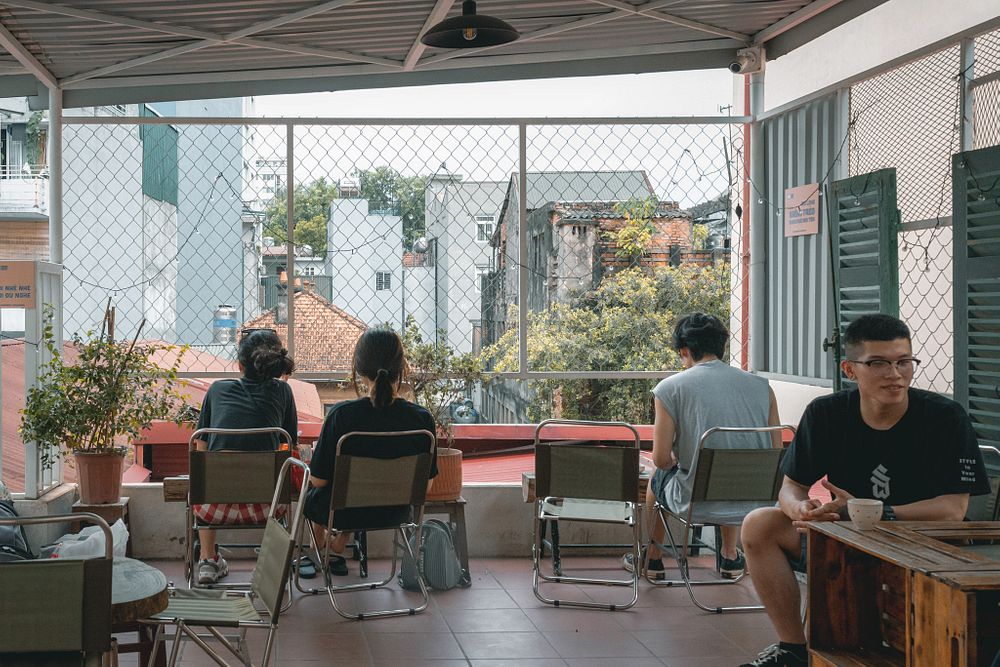 The talented baristas here have their own signatures. Chốn's menu is diverse, for "fastidious customers." They have different categories called "hand-press coffee," "beyond coffee" and "tea paradise." The last time I visited, I ordered a Kao Coffee Ice. The drink has coffee, cacao, cream and condensed milk. The mixture has a coffee-creamy taste and a bittersweetness thanks to heavy cacao.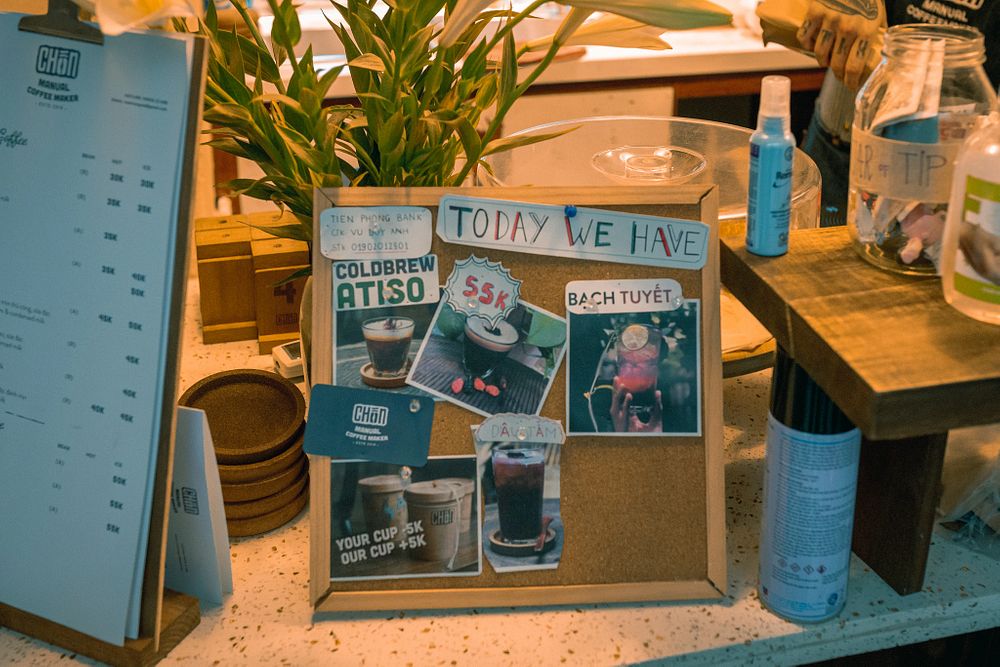 My friend had an Amecam Ice — Americano with fresh orange juice; the name is a wordplay as "cam," which means orange in Vietnamese. She thought the pick was delicious and insisted that she could stay at Chốn literally all day. The baristas are also keen to explain their creations and chat with customers about coffee. Chốn also has cookies and several kinds of cake, which are perfect for late-morning or after-work snacking. Overall, Chốn operates at a reasonable price with high-quality drinks.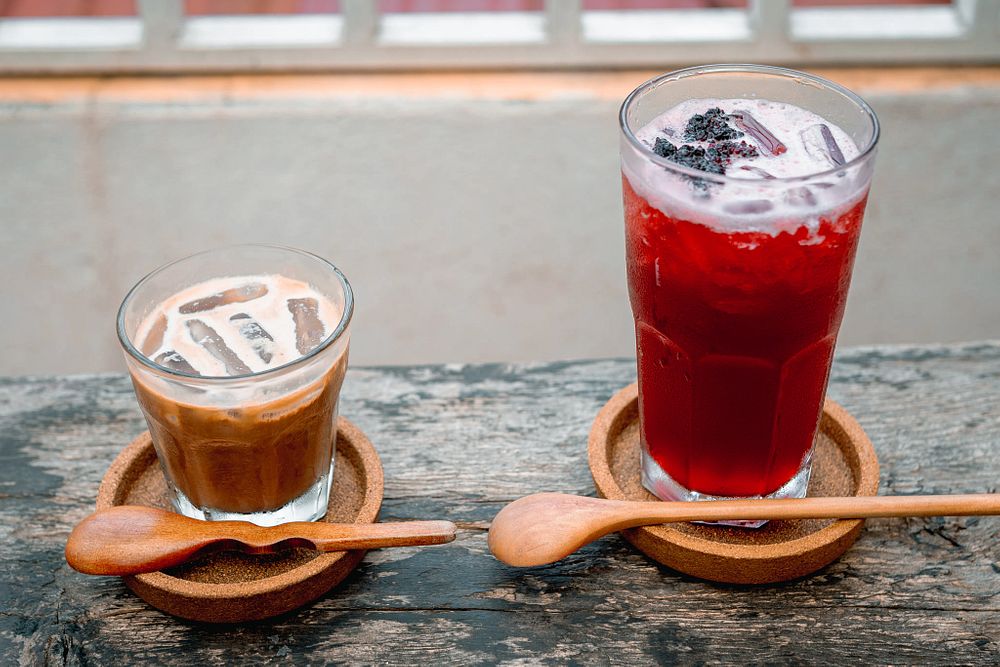 Another brownie point is that Chốn is environmentally friendly. They use glasses and wooden spoons. I admire their attention to detail in joining the current movement seeking to reduce plastic waste. During pandemic periods, Chốn has paper takeaway cups, glass bottles and also gives a VND5,000 discount for anyone who brings their own bottles.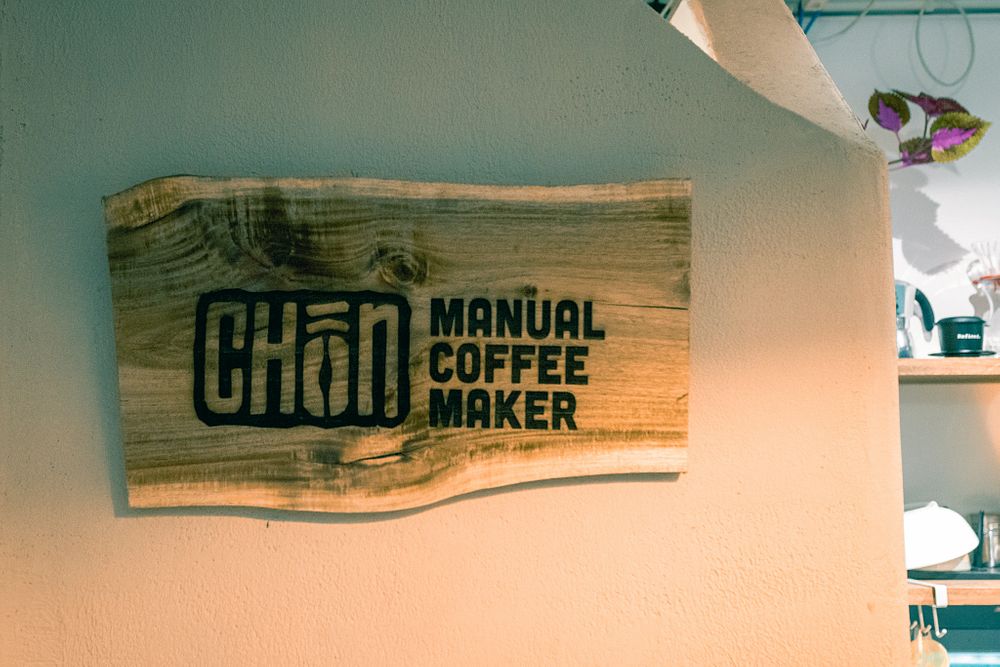 Chốn Hạ Hồi is open from 8:30am to 9:30pm.
To sum up:
Taste: 5/5
Price: 5/5
Atmosphere: 5/5
Friendliness: 5/5
Location: 4/5
Huyen likes to make up scenarios and laugh with her friends by observing people.
Chốn - Hạ Hồi
36 Xom Ha Hoi, Hoan Kiem