"Do you know the difference between 'Universe' and 'Cosmos'?" Linh, Kosmos' owner and barista, asks me.
It took me a second to think, then Linh explained. A universe is everything that exists, a whole "big balloon," while a cosmos has two connotations that come from the Greek word kosmos, meaning order and harmony — the system of "the whole."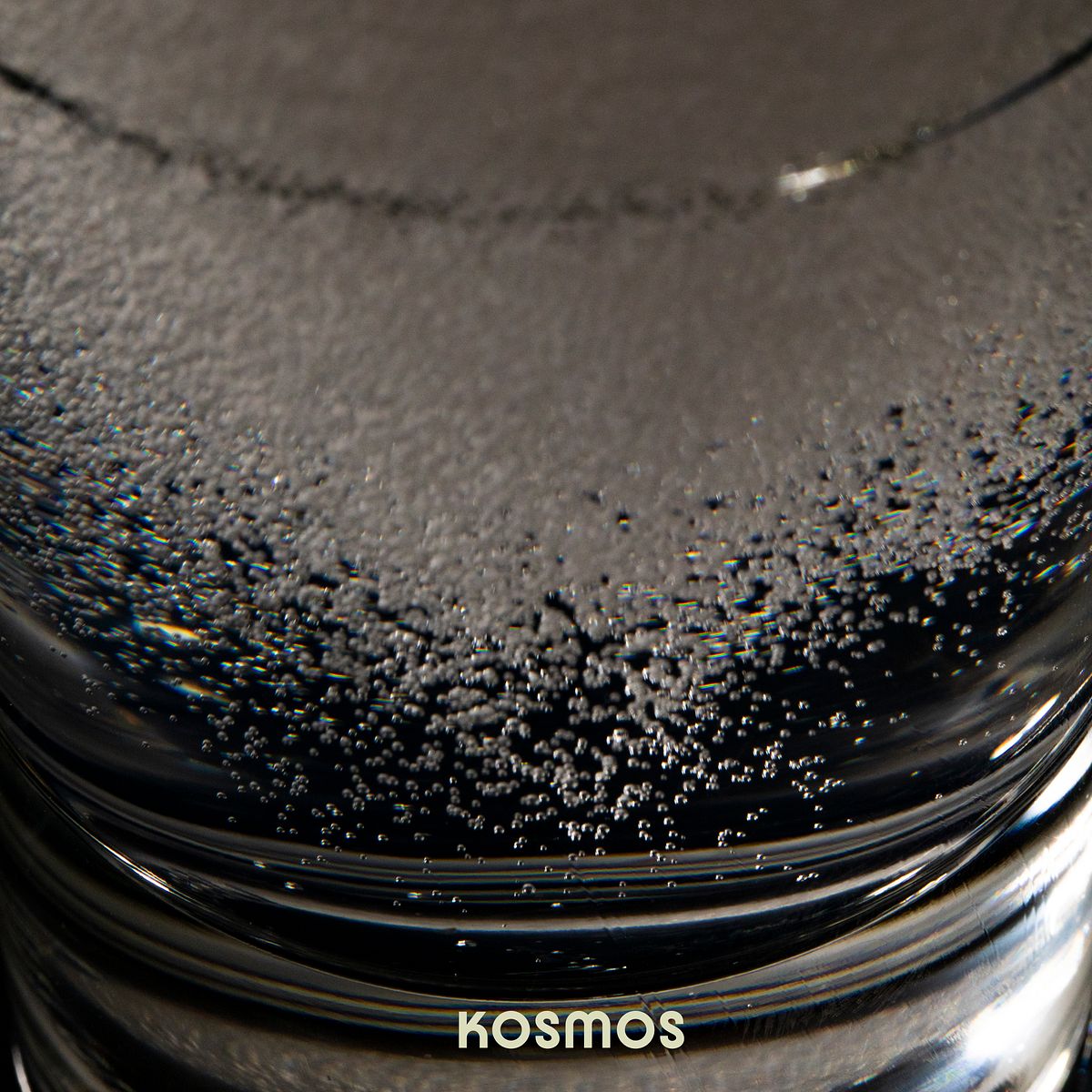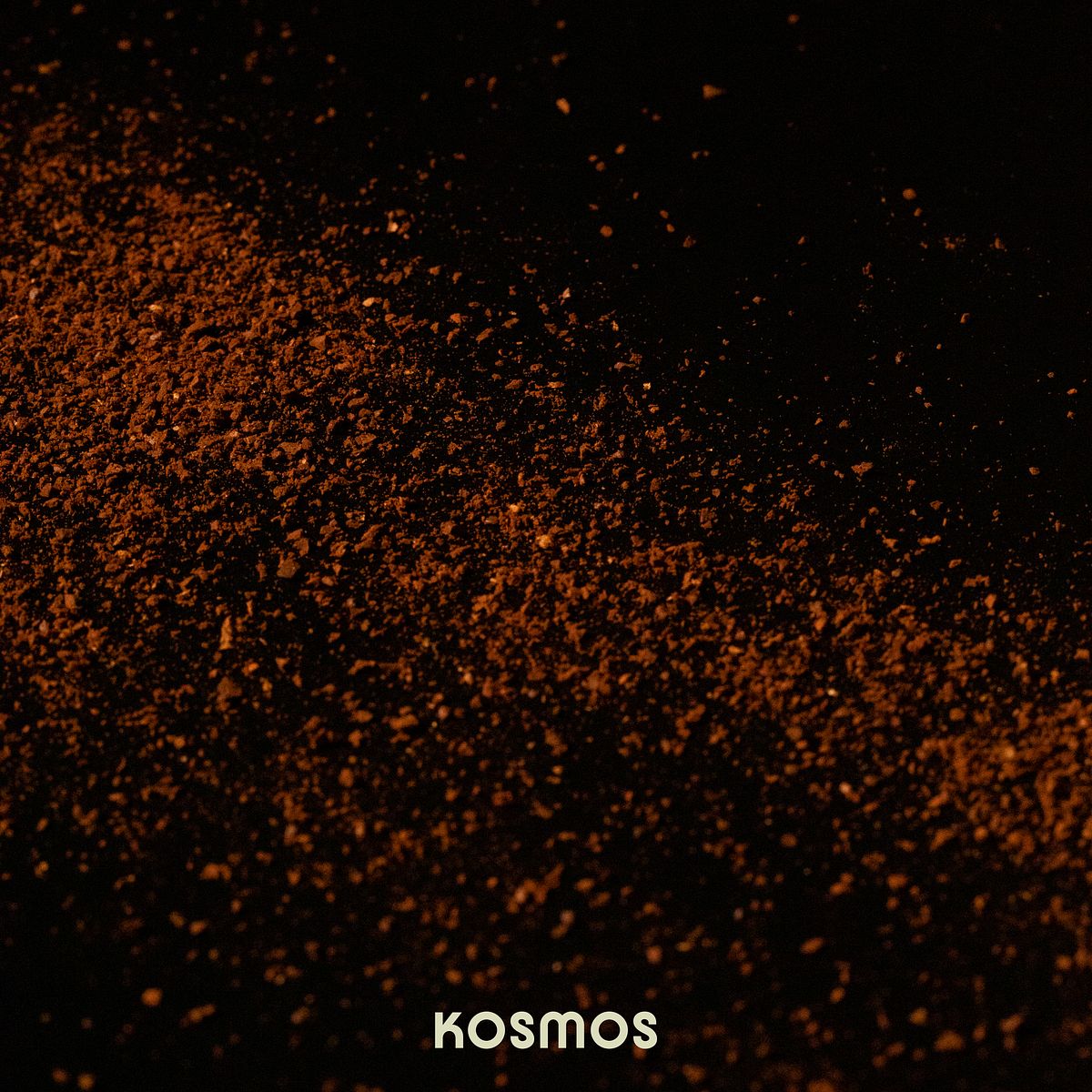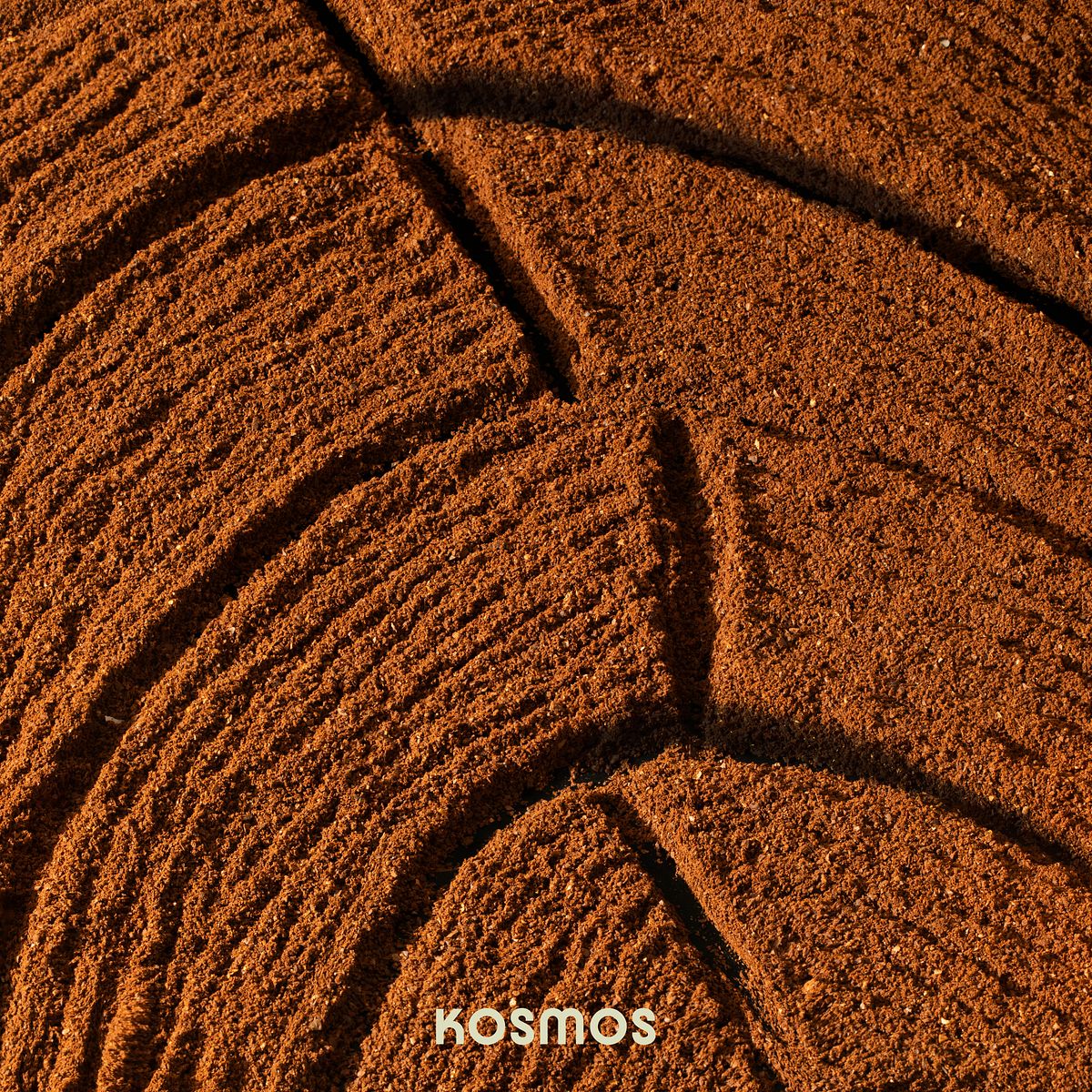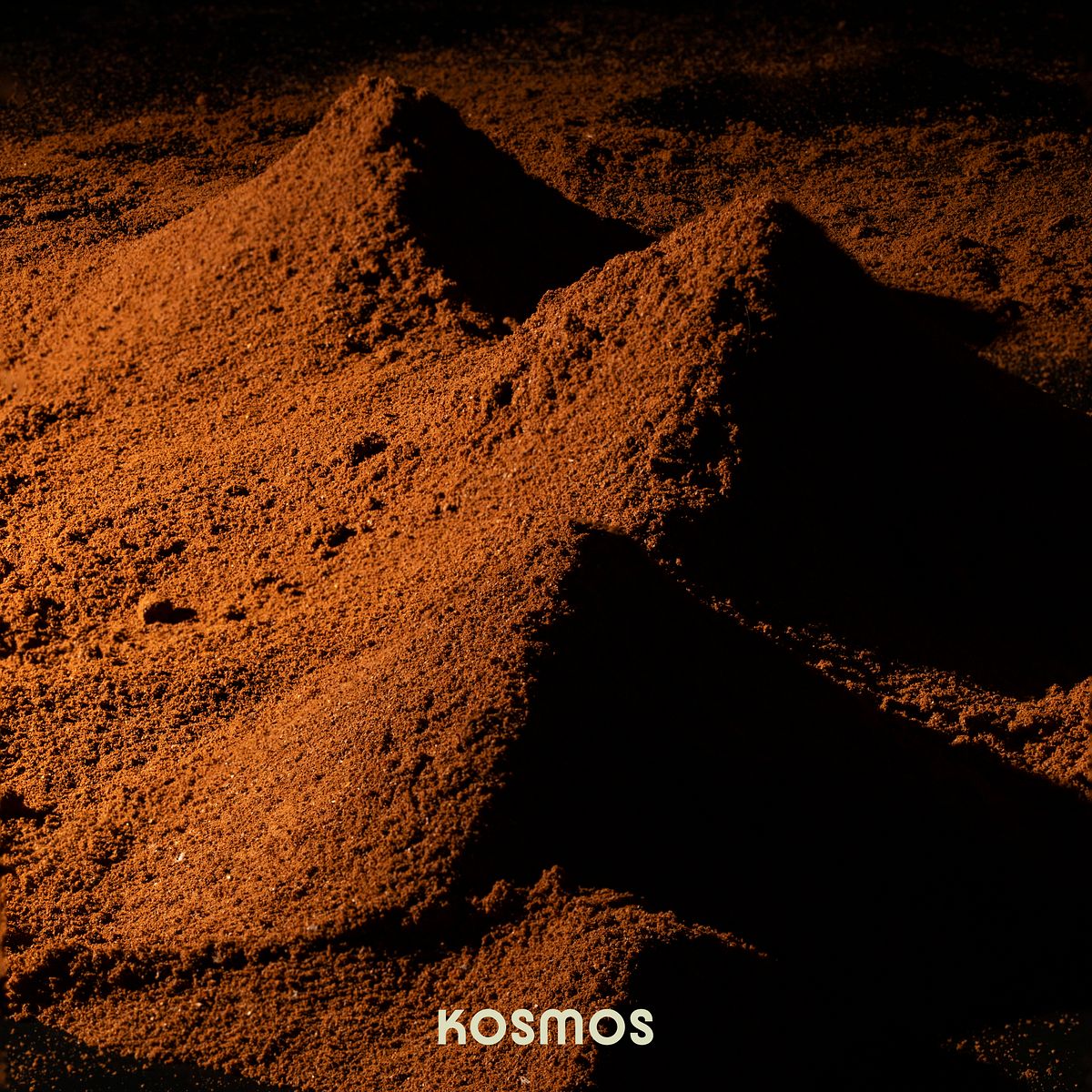 Situated on Bui Thi Xuan Street, Kosmos appears quietly with a firm shade of gray. As I stand from outside looking in, I observe a warm light and the barista waves me in.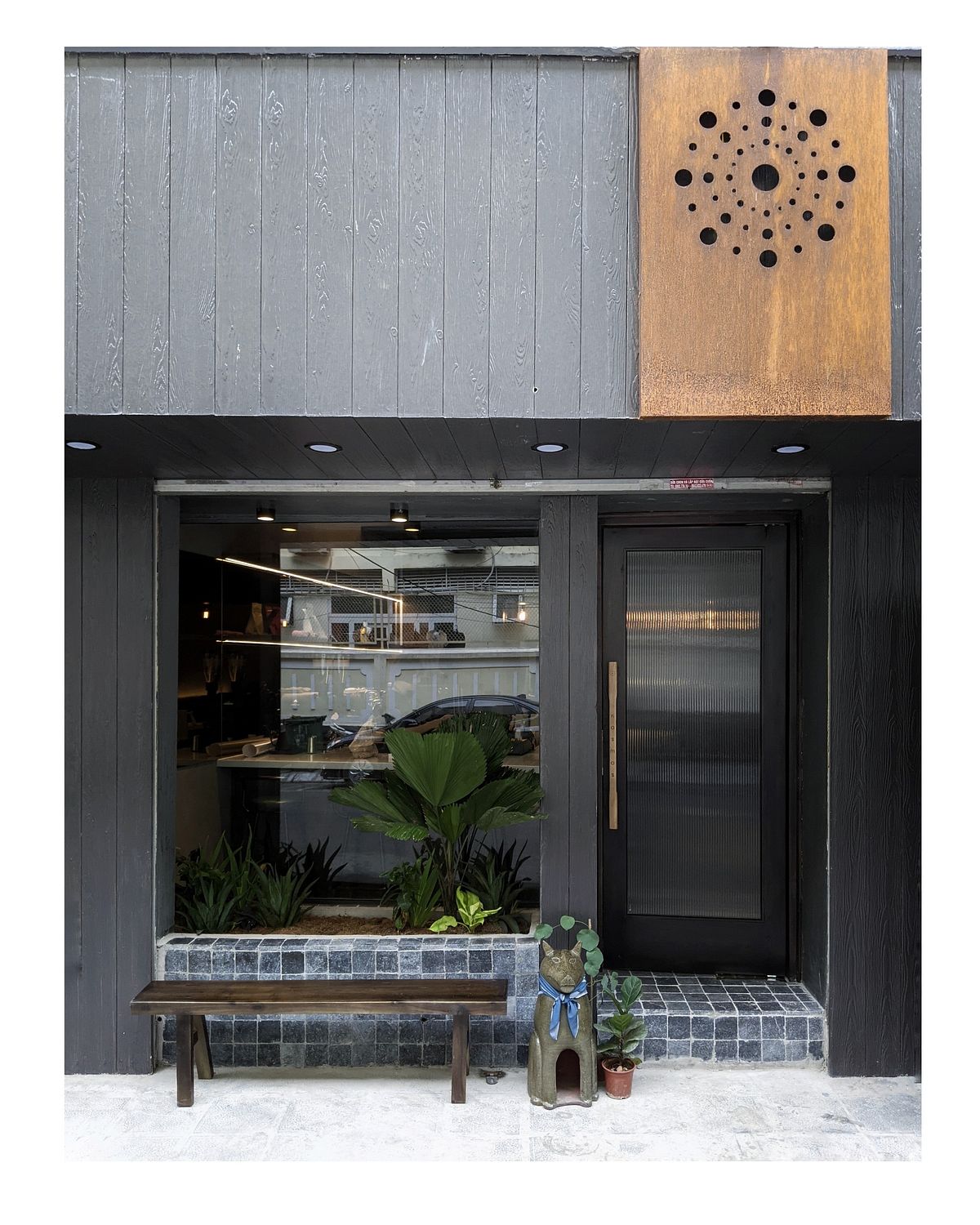 Just like the name, Kosmos is a mixture of the "indigo matter" and cyanotype printings on the wall. There is a moon light hanging at the bar and Pink Floyd is playing in the background. Kosmos creates a vibe where people can focus on their work, have conversations amidst soft background noise, or float with their thoughts without being disturbed.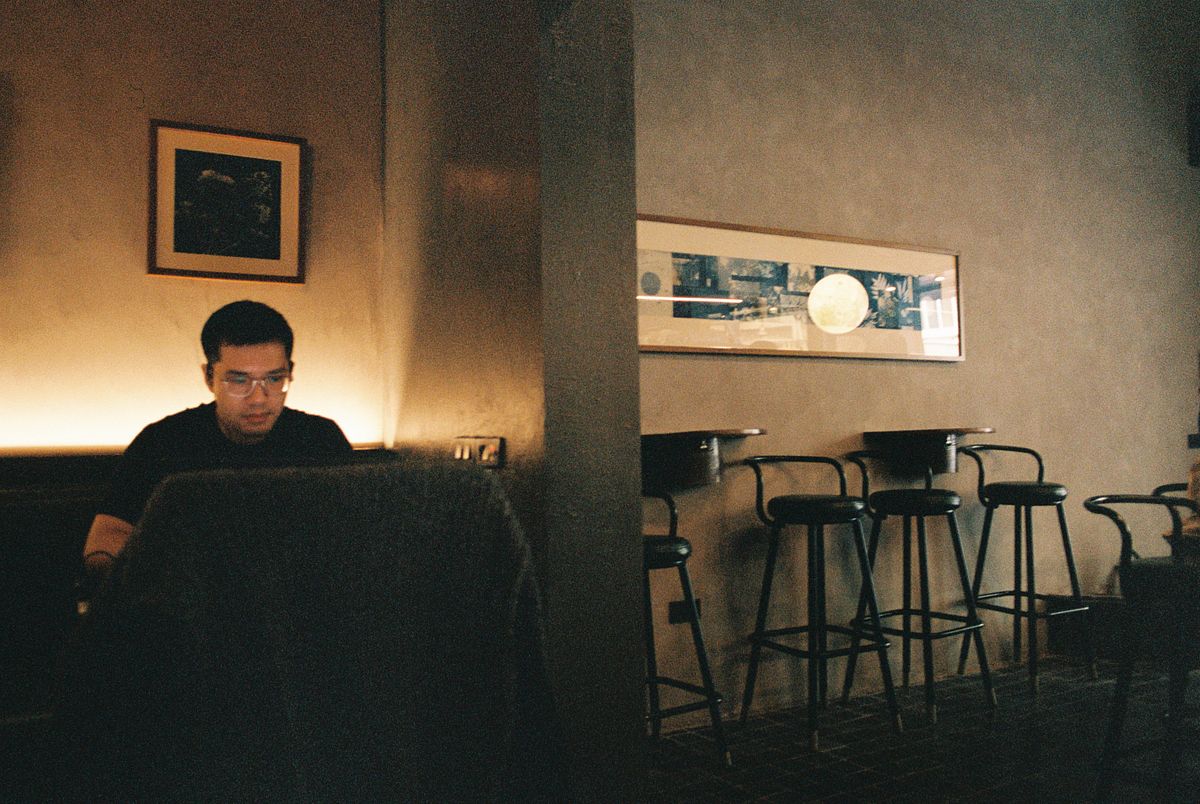 Linh asks me how I like my lattes. I almost always order a hot glass with a bit more milk. But since it's my first time at Kosmos, she invites me to try their original taste. My first Kosmos latte feels soft and nice with a silky layer of foam that the coffee gently follows.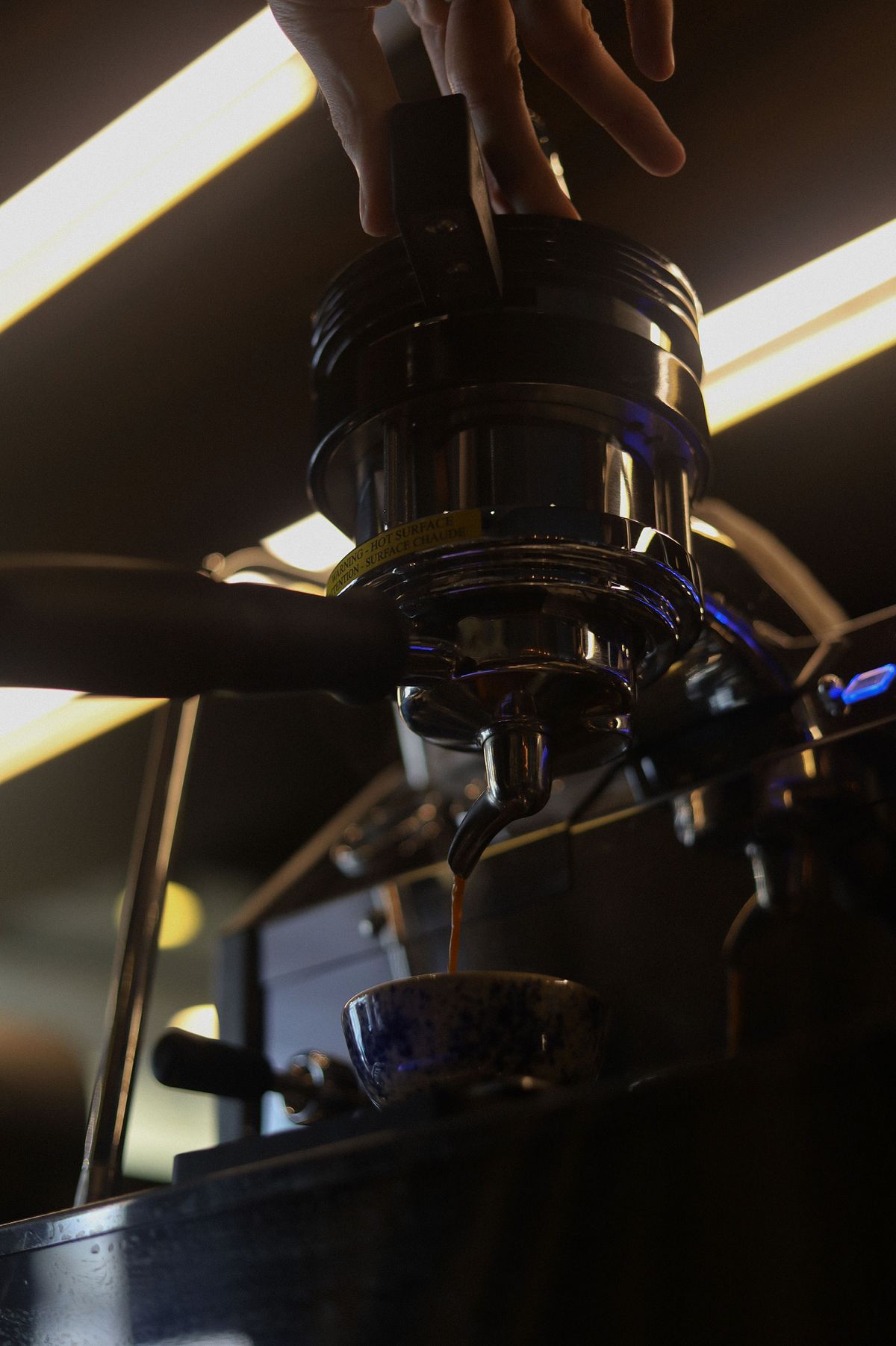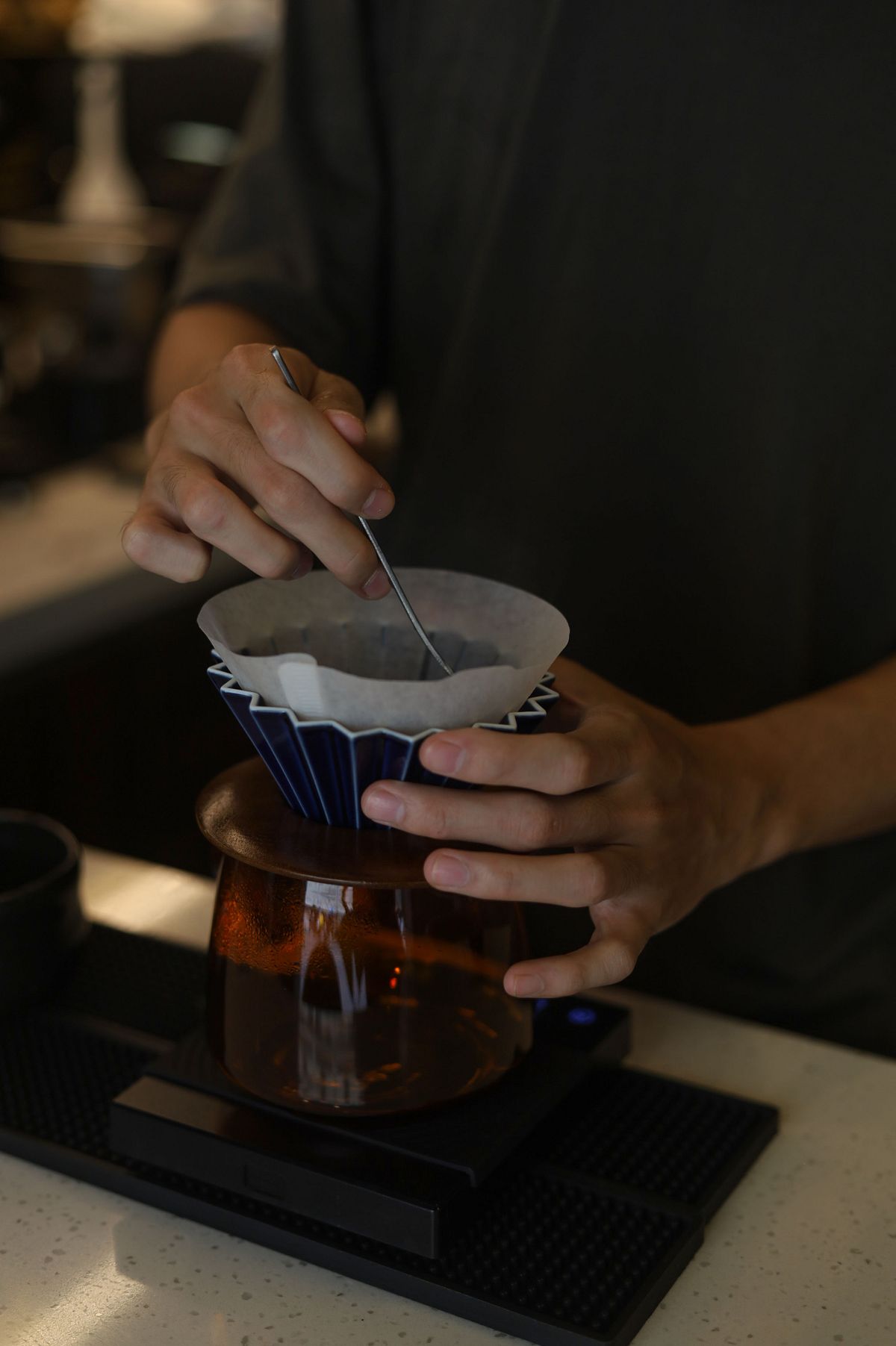 On my second visit to Kosmos, without having to ask, the barista gives me my latte exactly how I like it: coffee-creamy. The baristas here are keen to share about all their different kinds of coffee beans: where they came from, how they were roasted, and how the drinks are made. Over the course of my stay, the barista takes time to inform a few different guests about the same drink, at different times in a day, with just the same level of excitement.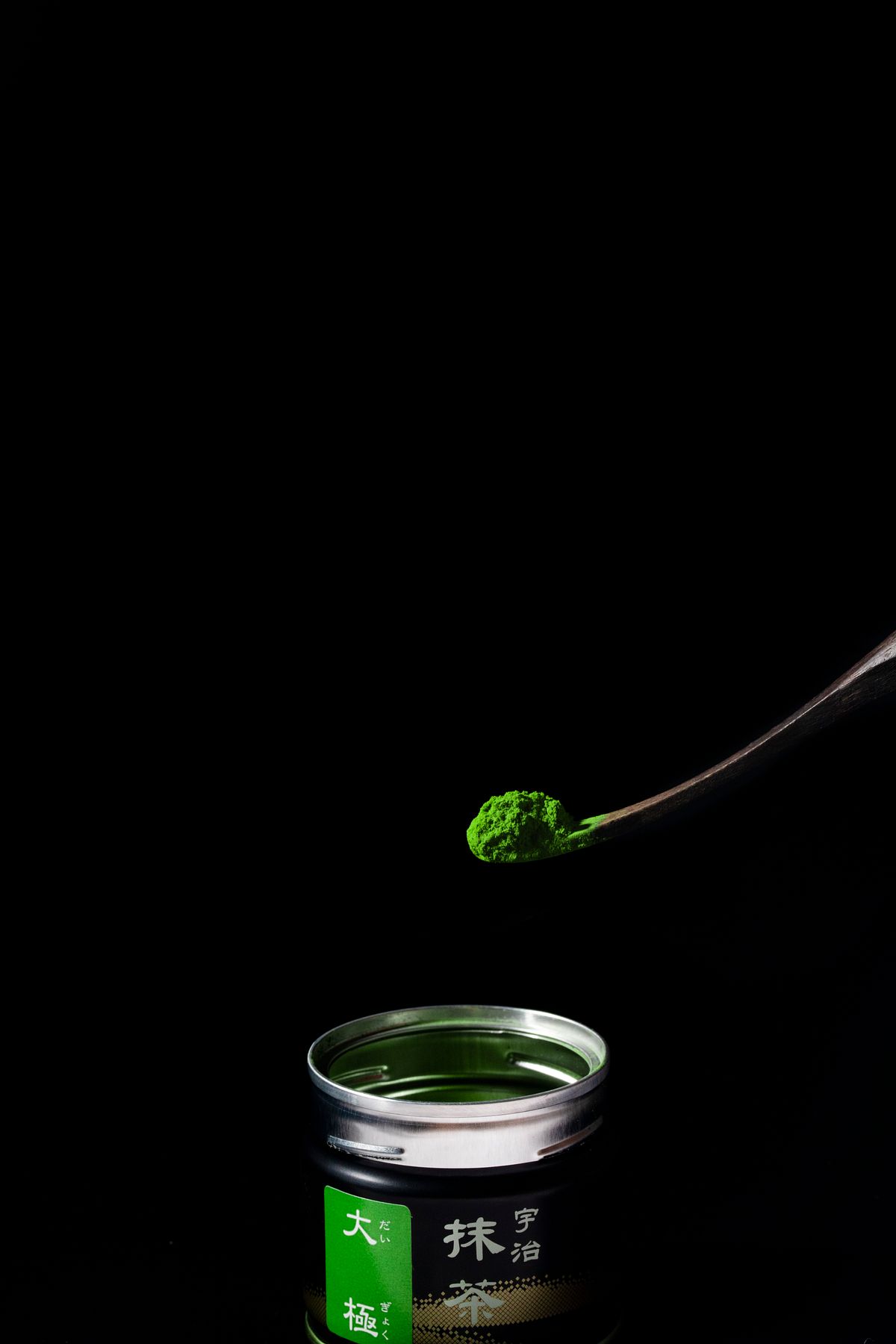 Kosmos also serves tea-based drinks like matcha and several kinds of cake, which are perfect for going-to-work breakfast or after-work snacking. Overall, Kosmos operates at a reasonable price with high-quality drinks.
I've been here several times, for different purposes: to enjoy my alone time, to work or have a chat with my friend. When I'm here just to have a cup of coffee and open for a nice conversation, the barista and I talk about different topics. During a moment when there's no one here, the speaker plays my favorite band Sigur Rós and we just look at each other and comfortably enjoy the silence.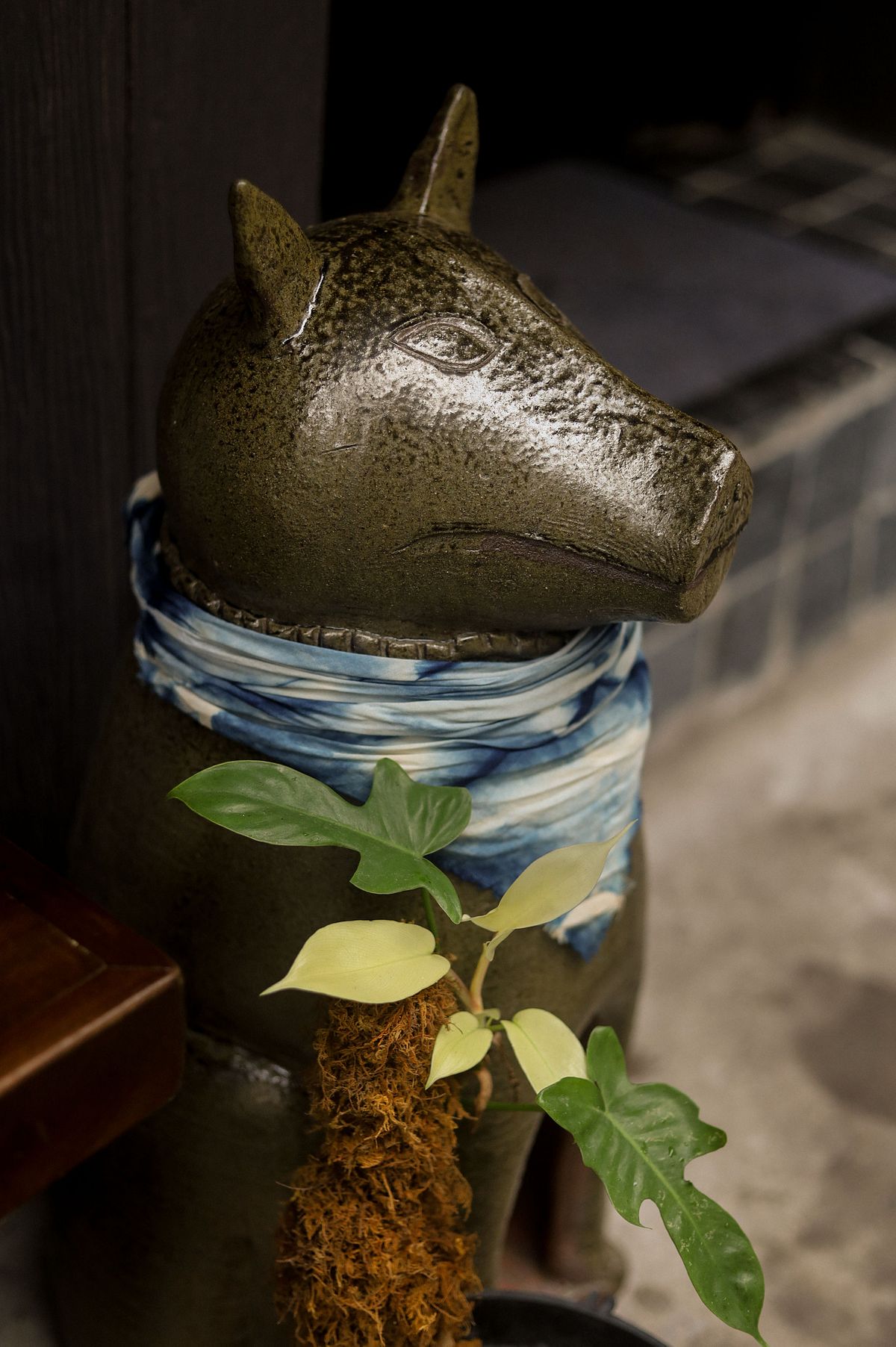 "I used to want this to be a 'one-man bar,'" Linh laughs, referring to the series Midnight Diner on Netflix. For her, coffee is made for human comfort. Kosmos doesn't just offer coffee, it offers a real connection. Kosmos focuses on coffee because they believe in the essentiality of coffee in daily life.
"The beauty of coffee is that it can reach any class of people. Coffee has been around for a long time already and most of the time we don't realize that, but it will always be there. It doesn't have to be a flashy cocktail or a heavy drink; for some people, a hot mocha after work is enough," she says.
As time goes by, Kosmos grows into more than just a "one-man bar." It has received love from lots of people: from the staff, friends, guests and the coffee community. To Linh, the coffee world is huge, complex and structured. That's how the name Kosmos came about, like "the universe in a nutshell," she points out.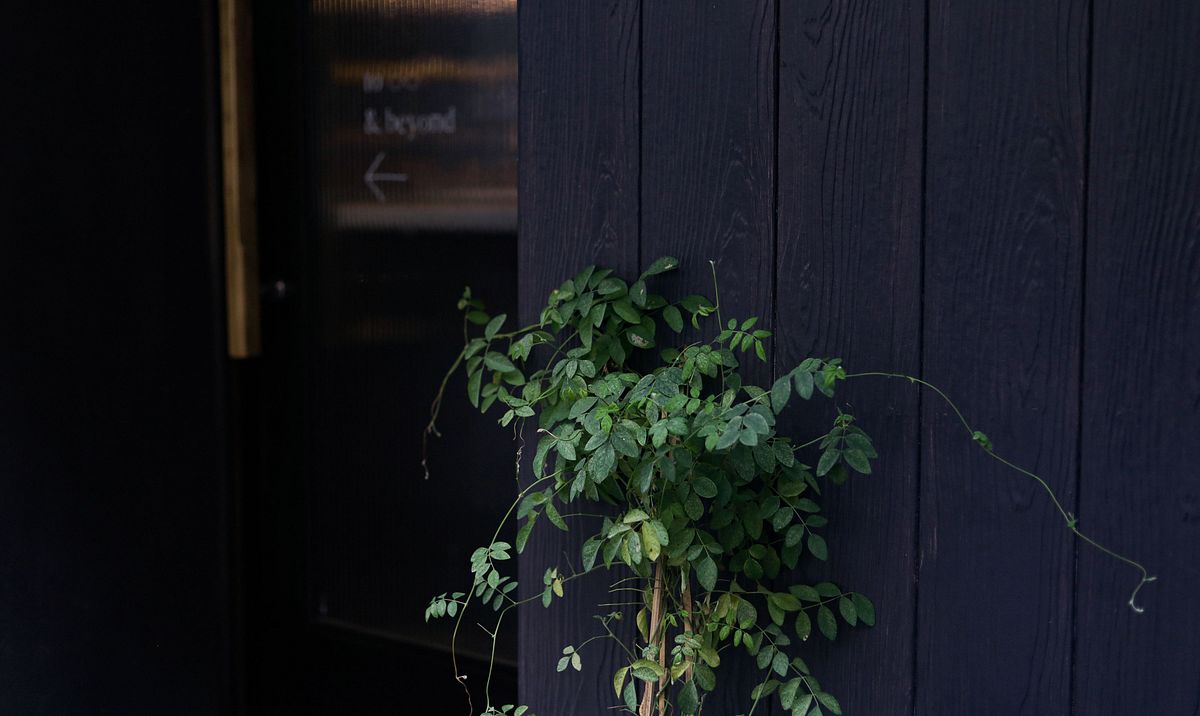 Kosmos is open from 8am to 8pm.
To sum up:
Taste: 5/5
Price: 5/5
Atmosphere: 5/5
Friendliness: 5/5
Location: 5/5
Kosmos Coffee
31 Bùi Thị Xuân, Hai Bà Trưng