Is it not just the weirdest combination ever, coffee and salt?
Located at 114 Tran Vu Street, Gạt Tàn Coffee — gạt tàn means ashtray — is on the less popular side of Truc Bach Lake. Compared to the bustling Thanh Nien Street, Tran Vu leads people into a quieter residential area, which gives Gạt Tàn a "neighborhood shop" vibe.
With a yellow and blue exterior, Gạt Tàn might look like something taken out of a Mediterranean landscape. On the right is the Truc Bach Canal, where customers can sit and enjoy their coffee on a good day out.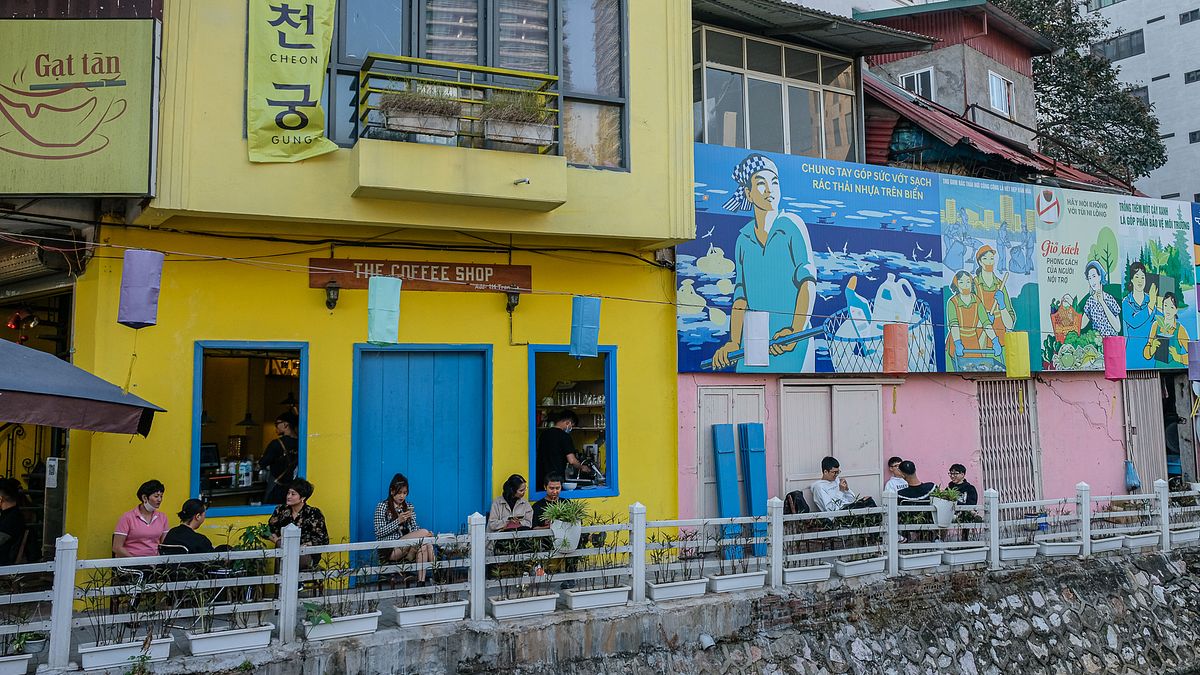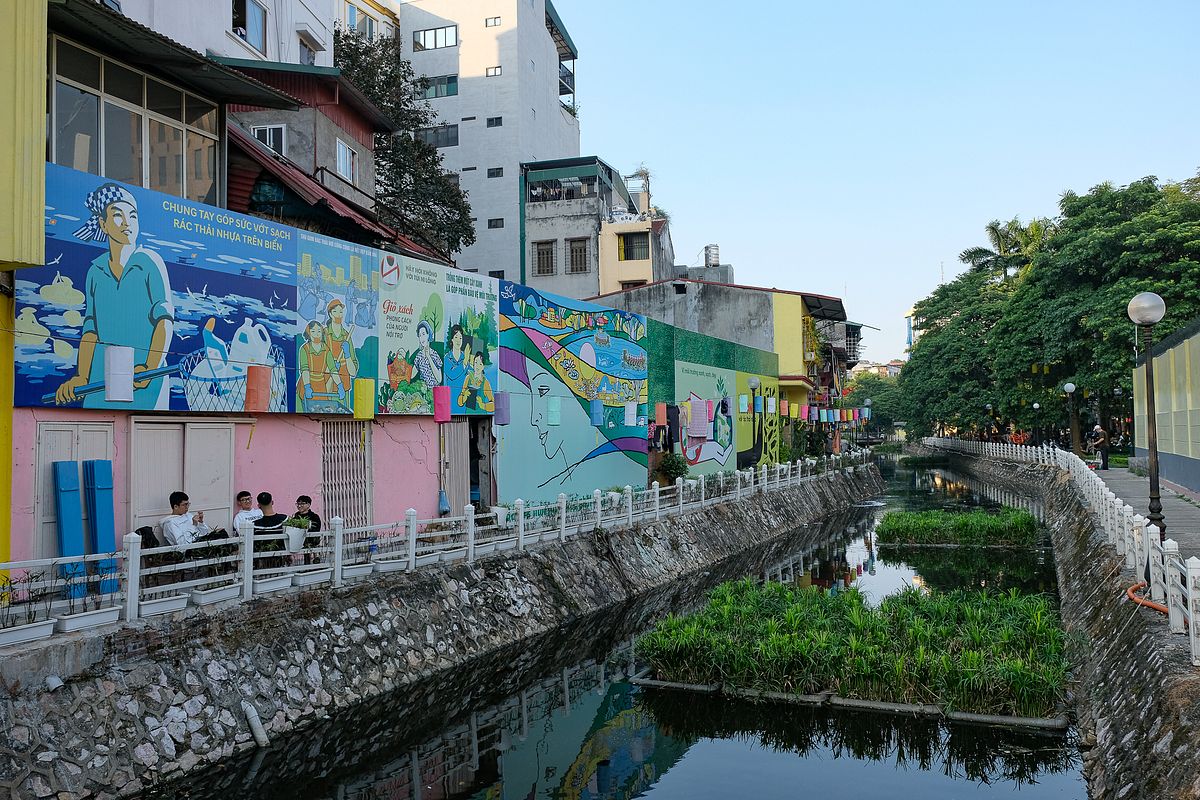 Gạt Tàn occupies only the first floor of a three-story building, so no higher view is available. Inside, sets of tables and chairs are placed sparsely, giving the shop a spacious look. The yellow walls, dark furniture and dim lights create a low-key, easy-going, laid-back atmosphere — almost like going into a pub, albeit without the alcohol.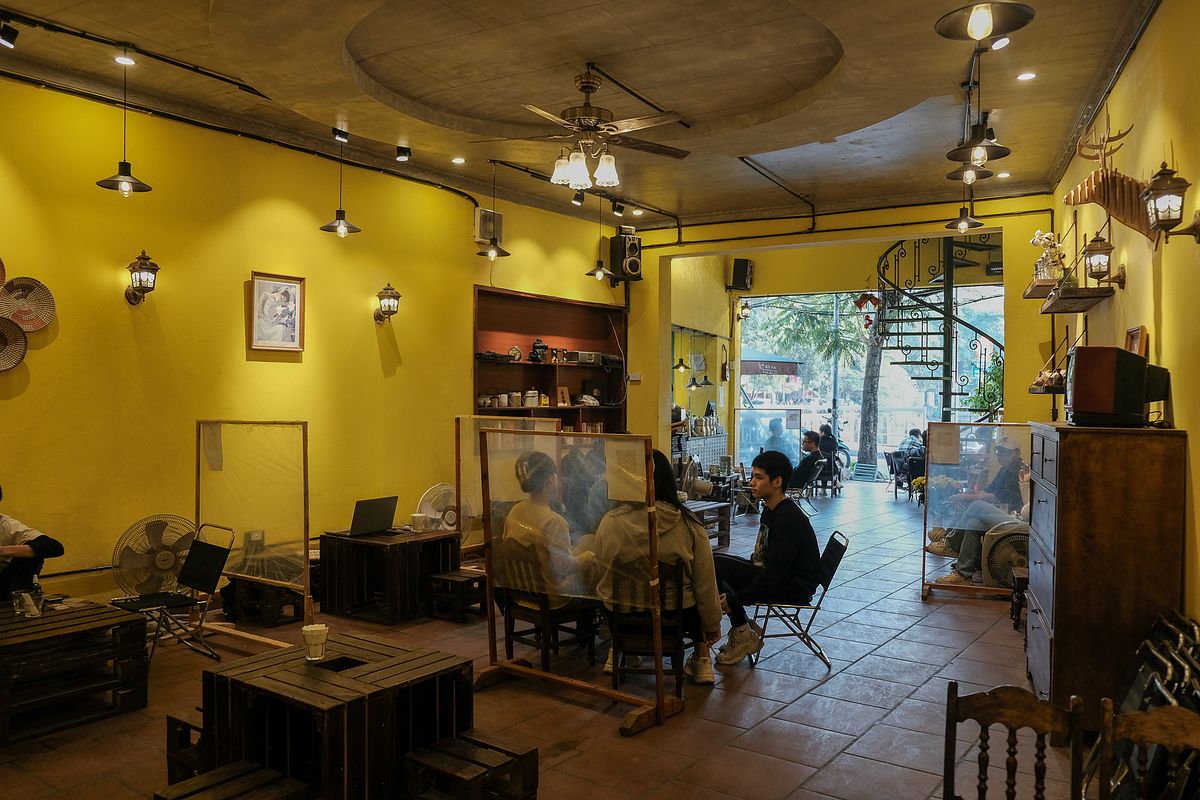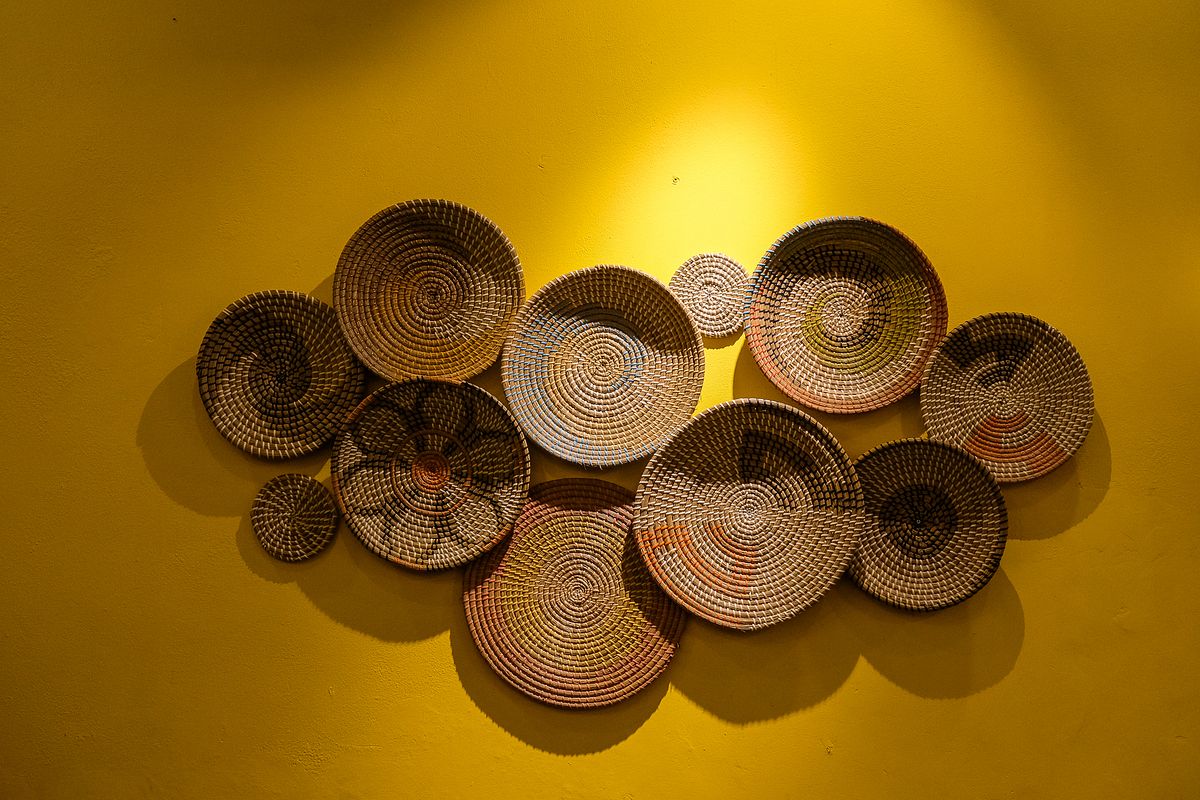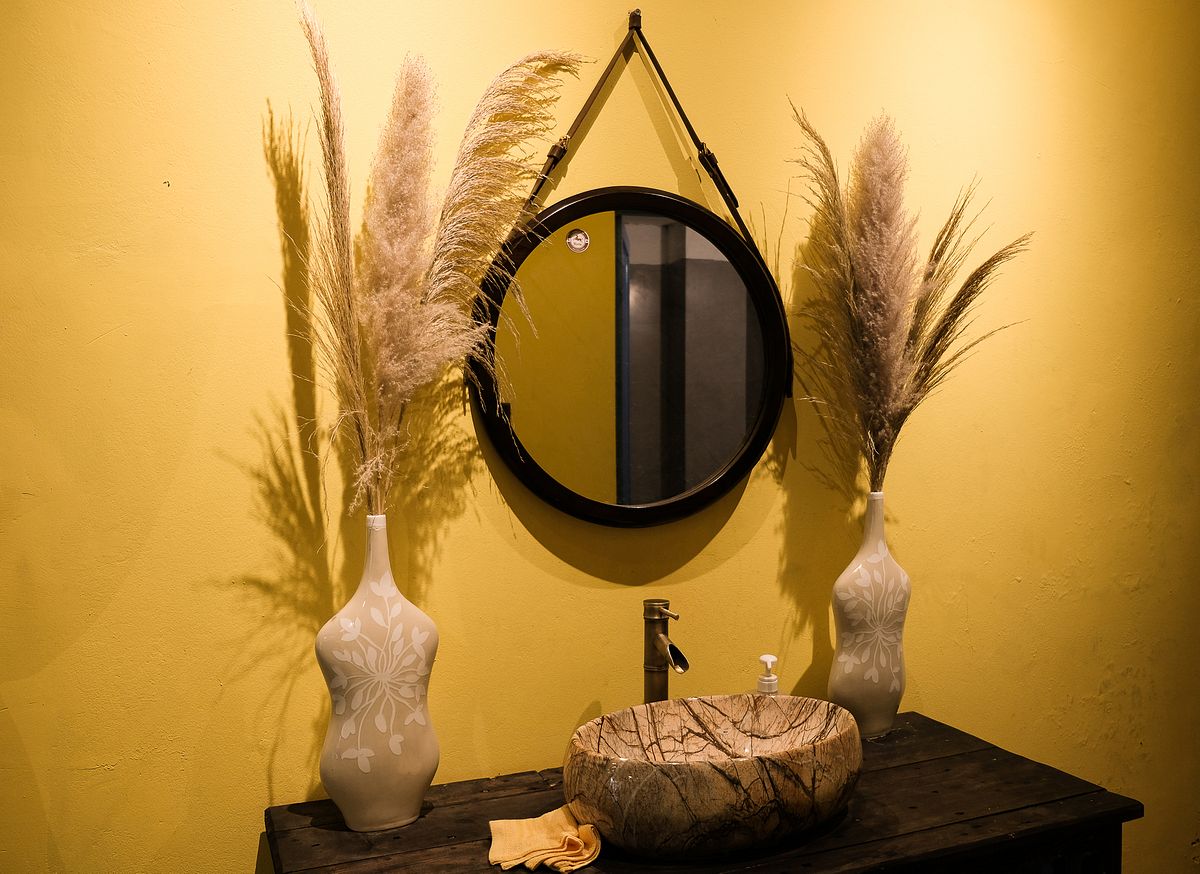 The interior décor creates an impression that a cultured, traditional Hanoian family lives here. A beautiful, elegant oil painting of white lotuses is perfectly lit on the back wall. Below, there is a cupboard, on top of which lies a collection of point-and-shoot cameras, an old-fashioned radio, and an old home phone. Similar 60–70s items can be found in other corners of the shop, including a black-and-white TV, a videocassette recorder, and some French-style tin lunch boxes known to previous generations of Hanoians as the "gamelle."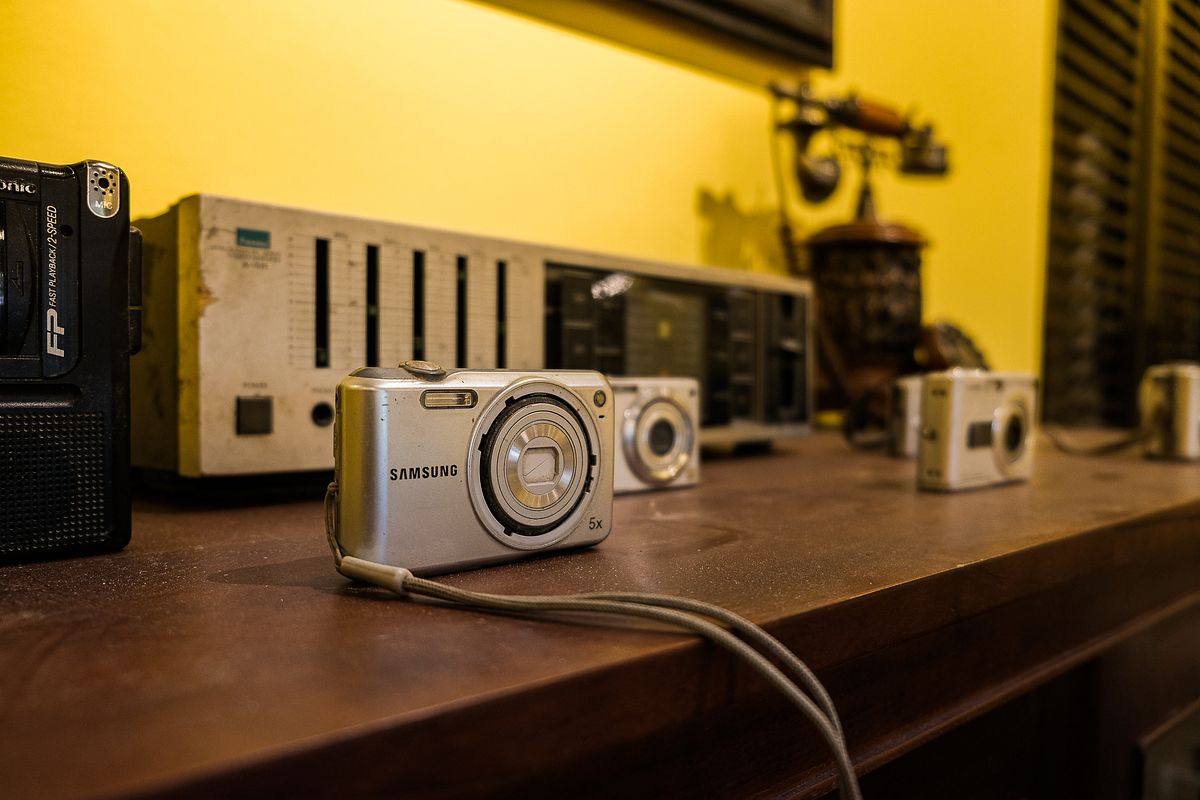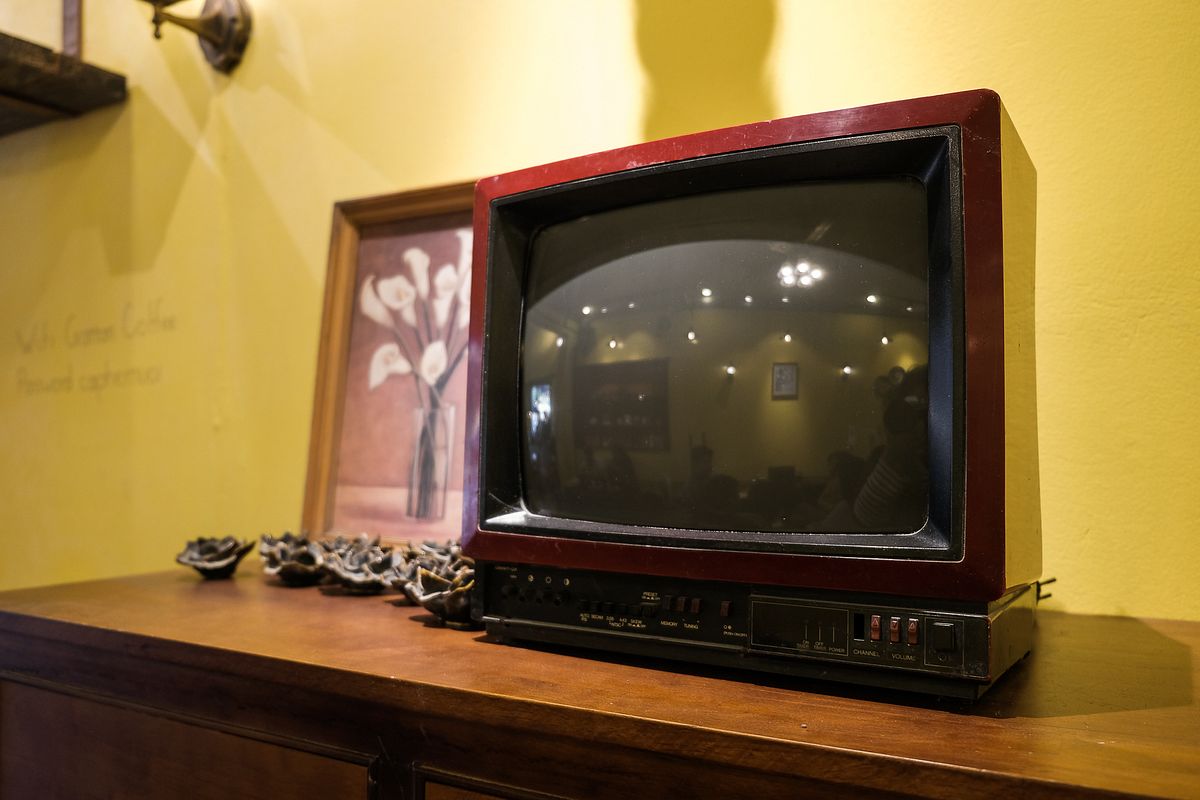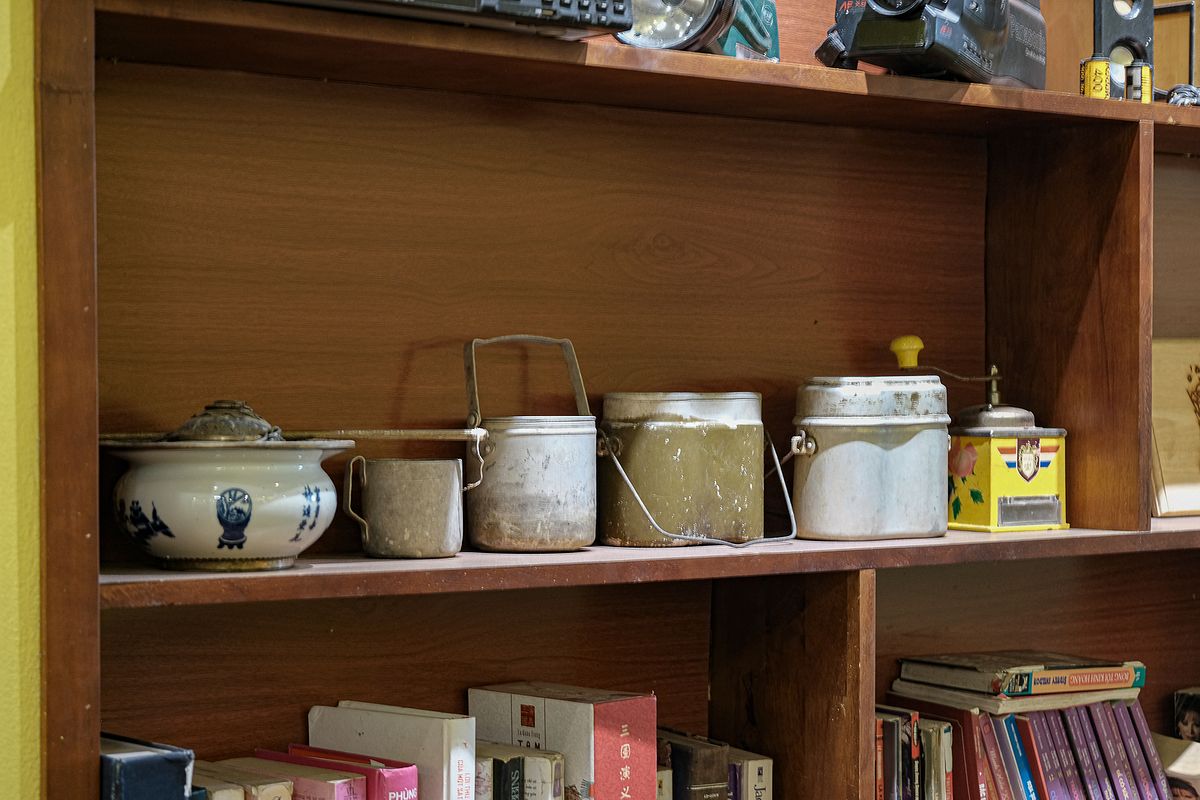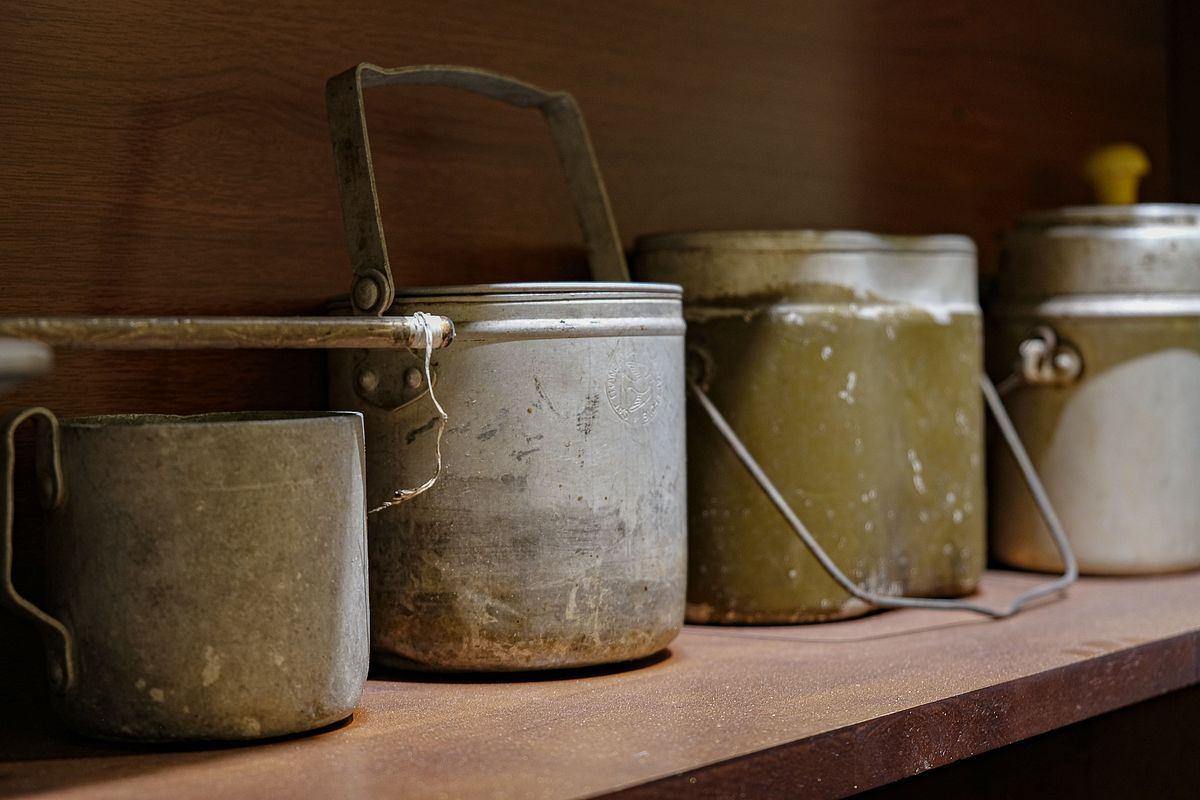 But in contrast to the nostalgic décor, Gạt Tàn's customers are young and hip; their ages range from 18 to 25. They sit in groups or in pairs, engaged in conversations or glued to their phones. Their exciting chatter gives the shop an energetic atmosphere; here is not a place for those who prefer quietness.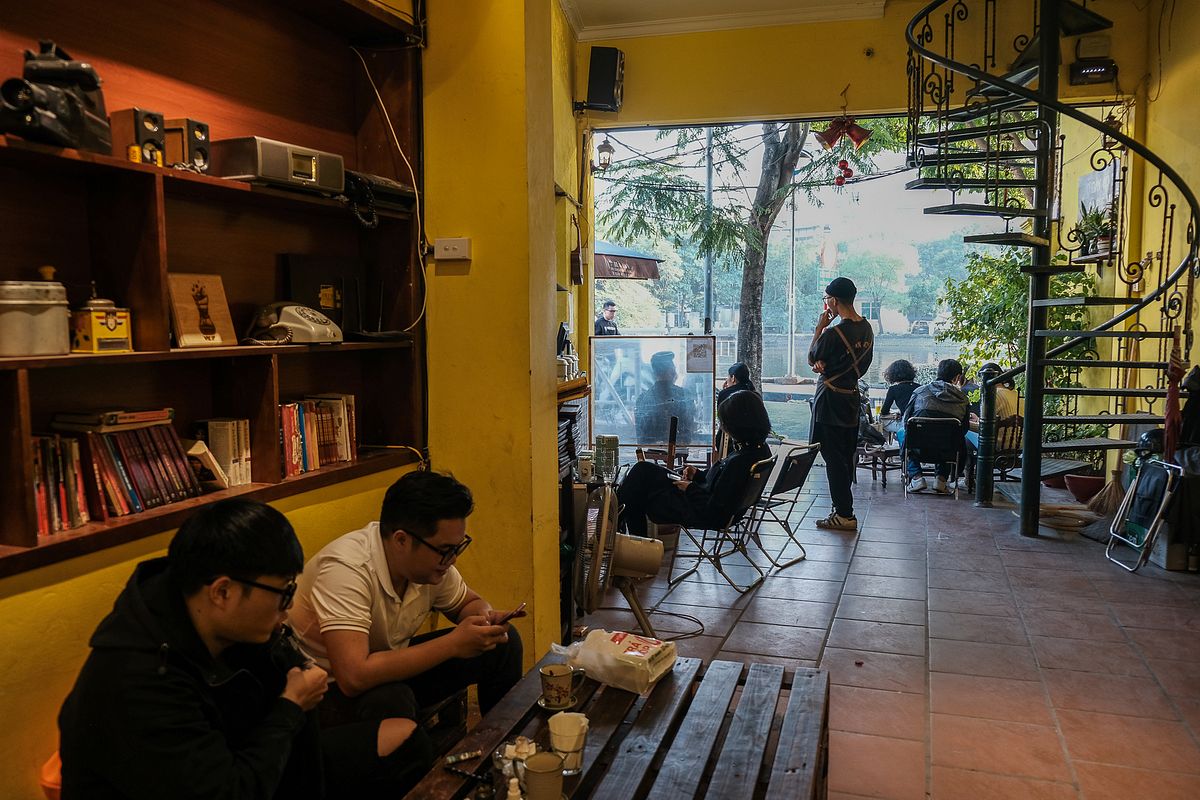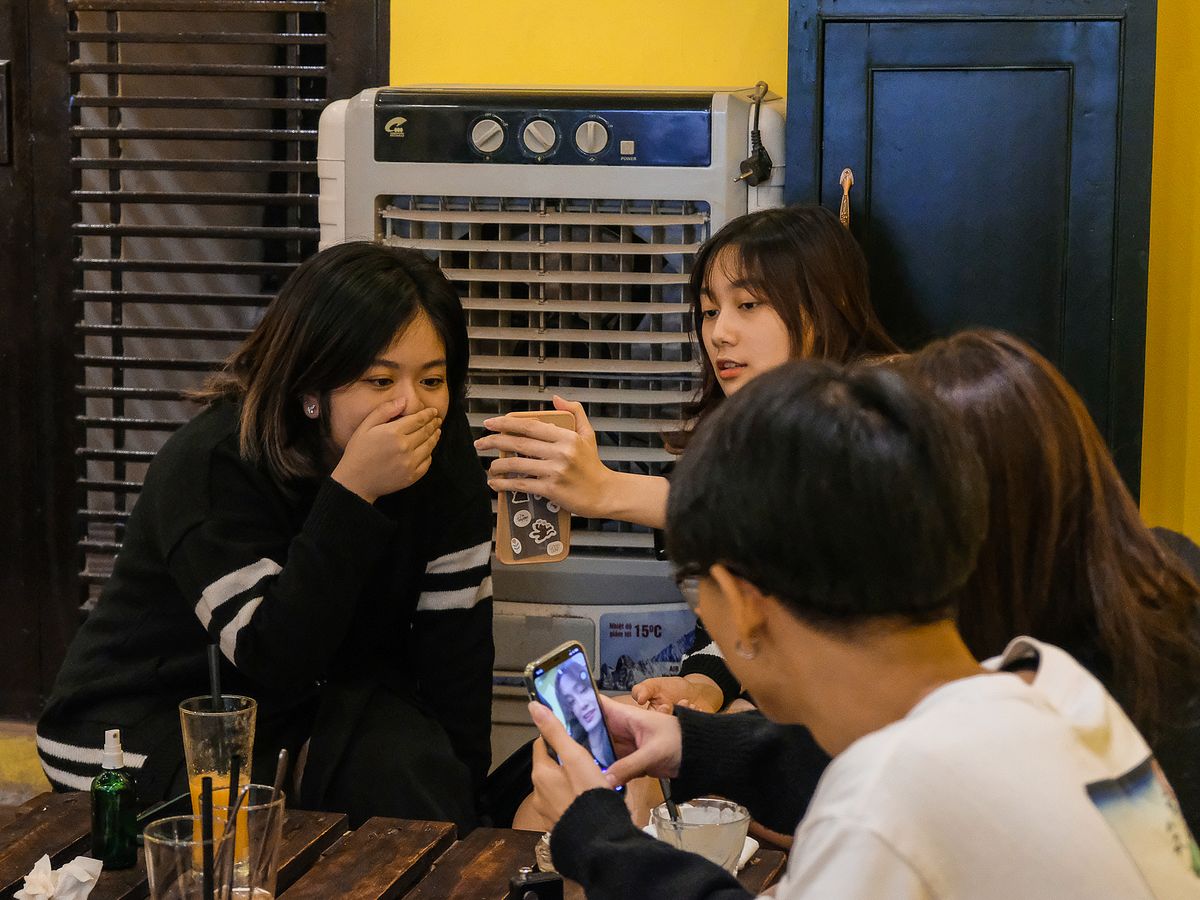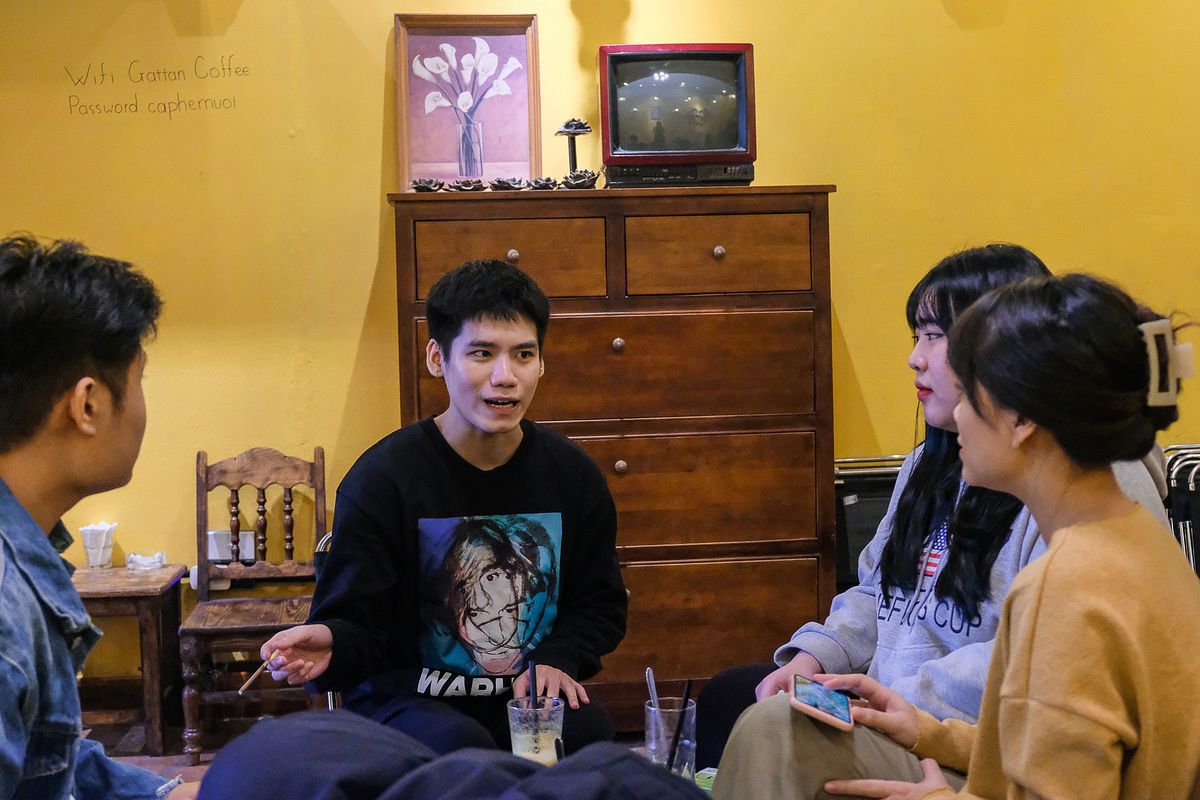 There are a variety of drinks to choose from the menu: coffee, yogurt, ice-blends, smoothies, juice, and tea. Prices range from VND22,000 to 40,000. Do go ahead and order items in the "Specials Drink" section, because their cà phê muối, or salted coffee is a concoction worth trying.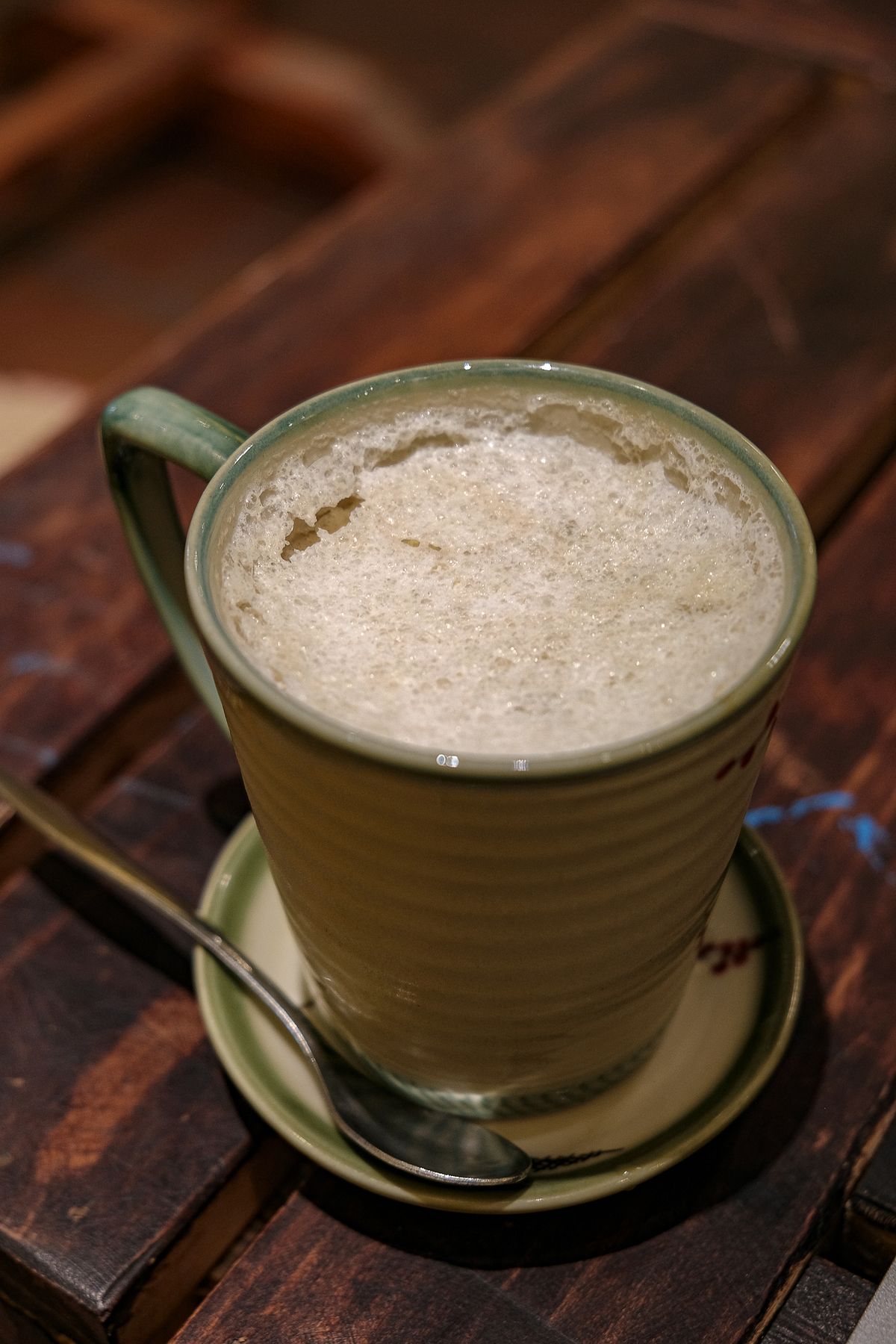 When hearing "salted coffee," most of us might imagine a weird combination of bitter and salty, but it is nothing like that. This special drink actually tastes sweet, rich, creamy, and the salt actually enhances the sweetness. It's quite easy to identify all the ingredients: Vietnamese coffee, fresh milk, condensed milk, heavy cream, and a sprinkle of salt. There is also a light and creamy layer of foam on top. Those who don't fancy the rich texture can let the ice melt a little to thin out the heavy cream.
Overall, Gạt Tàn is a nice, friendly, bustling coffee shop, ideal for hanging out with friends on a lazy weekend afternoon. Minus points: the drinks are purely local fare you won't find americano, cappuccino or latte here. The location is quite difficult to find, and the tables and chairs are very low. So get your Google Maps ready, beware if you have long legs, and prepare to hunch over if you plan to write in a journal or work on a laptop here.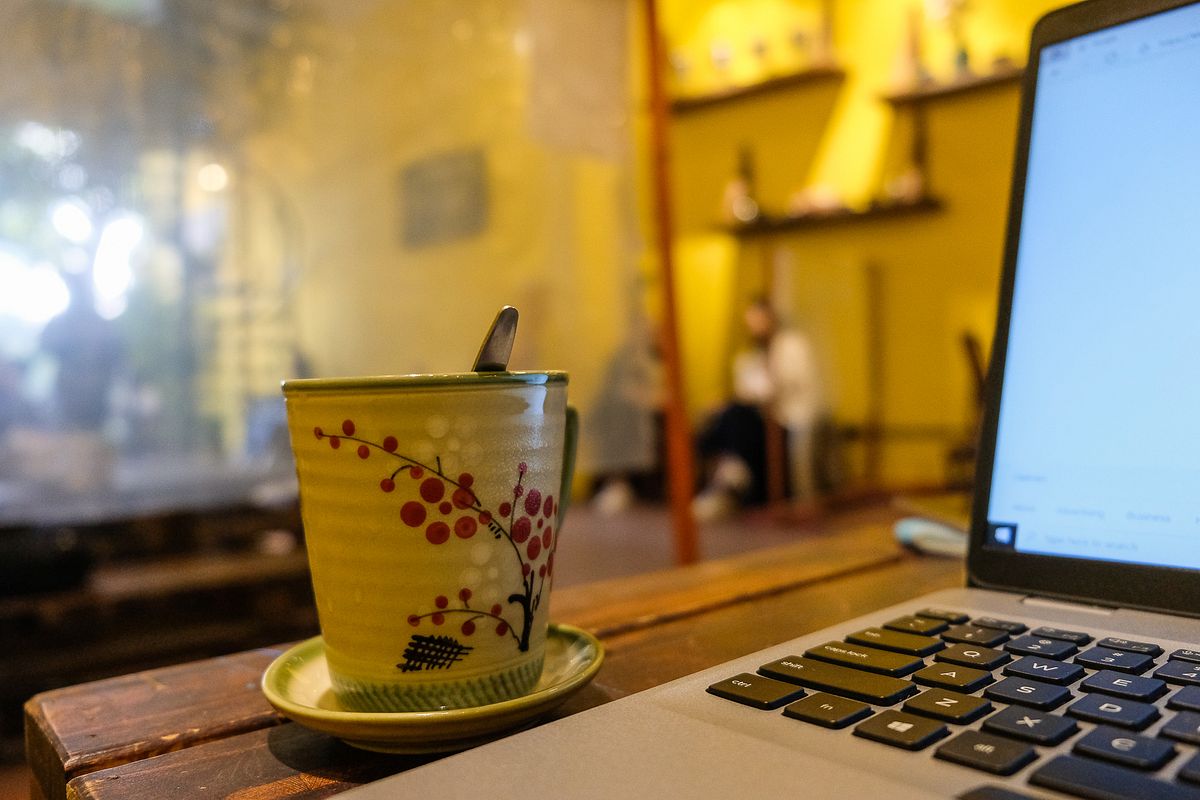 Gạt Tàn Coffee is open from 7am to 11pm
To sum up:
Taste: 5/5
Price: 5/5
Atmosphere: 4/5
Friendliness: 5/5
Location: 3/5
Gạt Tàn Coffee
114 Tran Vu, Truc Bach Ward, Ba Dinh