The second he sees me, rolling down the crumbling concrete path on a dented bicycle, Chien perks up and heads in my direction.
"Are you buying today?" he asks.
A few feet away, in an army-green canvas backpack, lies Chien's stash: a pile of dog-eared vintage books and magazines, song books and maps he hauls to Binh Thanh District's Cao Minh Cafe every weekend for its regular antique market. We only met once, two weeks ago, but I walked away with a pile of 60s-era nhạc vang song books, their covers filled with bright, colorful pop art illustrations.
This week, Chien shows me another collection of sheet music, followed by some old military maps and a few tattered issues of Pho Thong, the once-popular magazine of writer, editor and poet Nguyen Vy. Like the few dozen other vendors at Cao Minh's weekly antique market, Chien doesn't reveal his sources. He sticks to the same stuff, mostly – paperbacks, magazines and other paper goods – but the selection changes regularly depending on what he finds.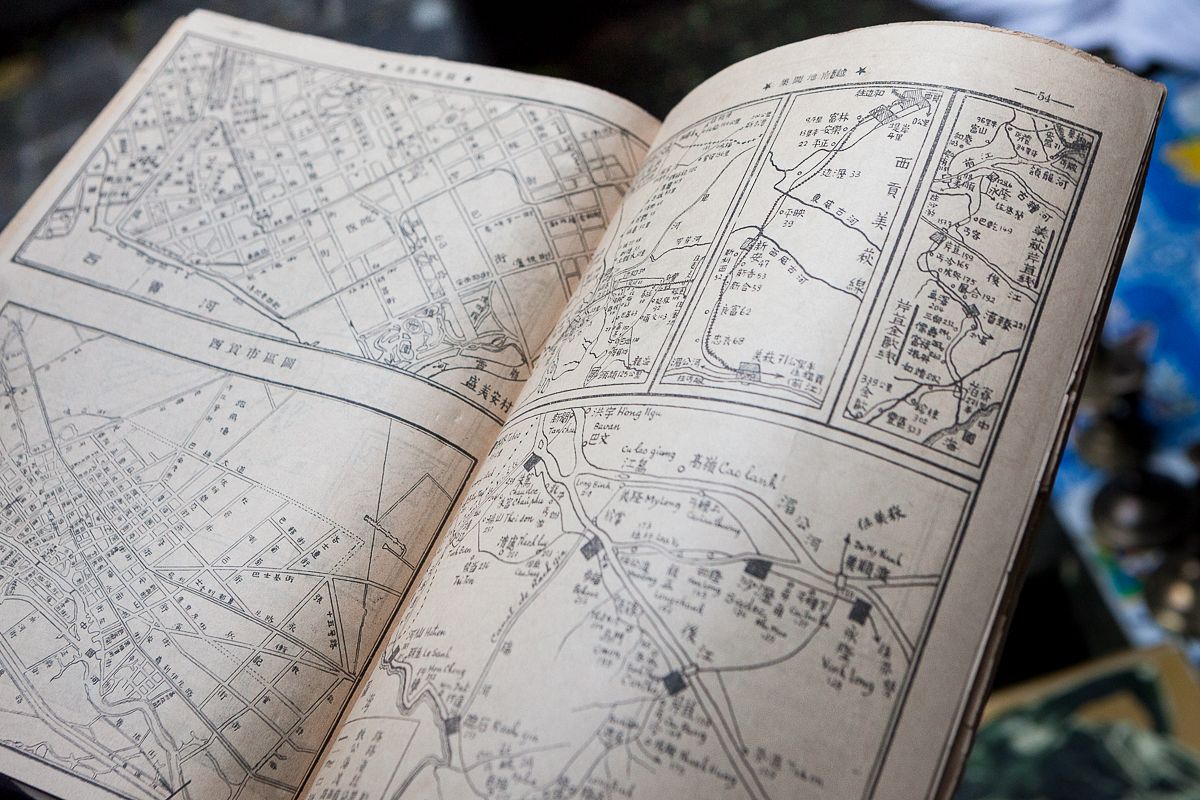 Beyond Chien's table, the rest of the market is an array of vintage odds and ends, from thin, rectangular Minolta cameras to retro sunglasses, old-school watches, black-and-white photos procured from family photo albums and a whole range of other knickknacks.
According to Doan Van Linh Son, manager of Cao Minh Cafe, the market has been running on and off for around eight years now, most recently reopening in 2012. Every Sunday, from as early as 6am to 2pm, a few dozen antique vendors set up shop in Cao Minh's shaded garden area to hawk their wares. While previous incarnations of the market faced low traffic, a spate of press coverage has bolstered its clientele, with Saigoneers young and old turning up to purchase old-school items from the 60s, 70s, 80s and 90s.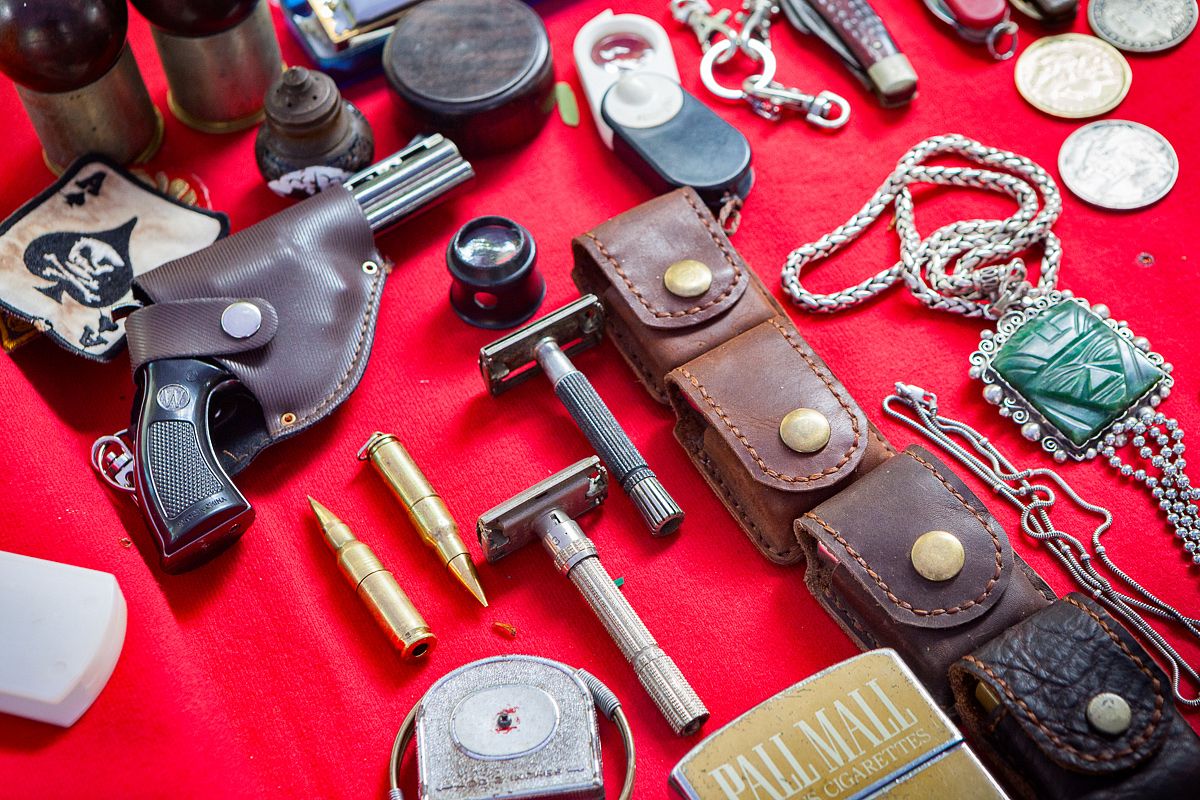 A rotating cast of as many as 70 vendors passes through Cao Minh every Sunday, but Son estimates traffic is busiest – and sales are best – between 8am and 12 noon. He also hesitates to call the weekly event chợ đồ cổ, or vintage market, a moniker it's been given by some news outlets. Rather, Son tells Saigoneer, the market qualifies as chợ ve chai, something closer to a rummage sale. Old jewelry, rotary telephones and leftover bank notes from the earliest days of Đổi Mới hearken back to his childhood, Son explains, forging a personal connection between marketgoers and the items on sale.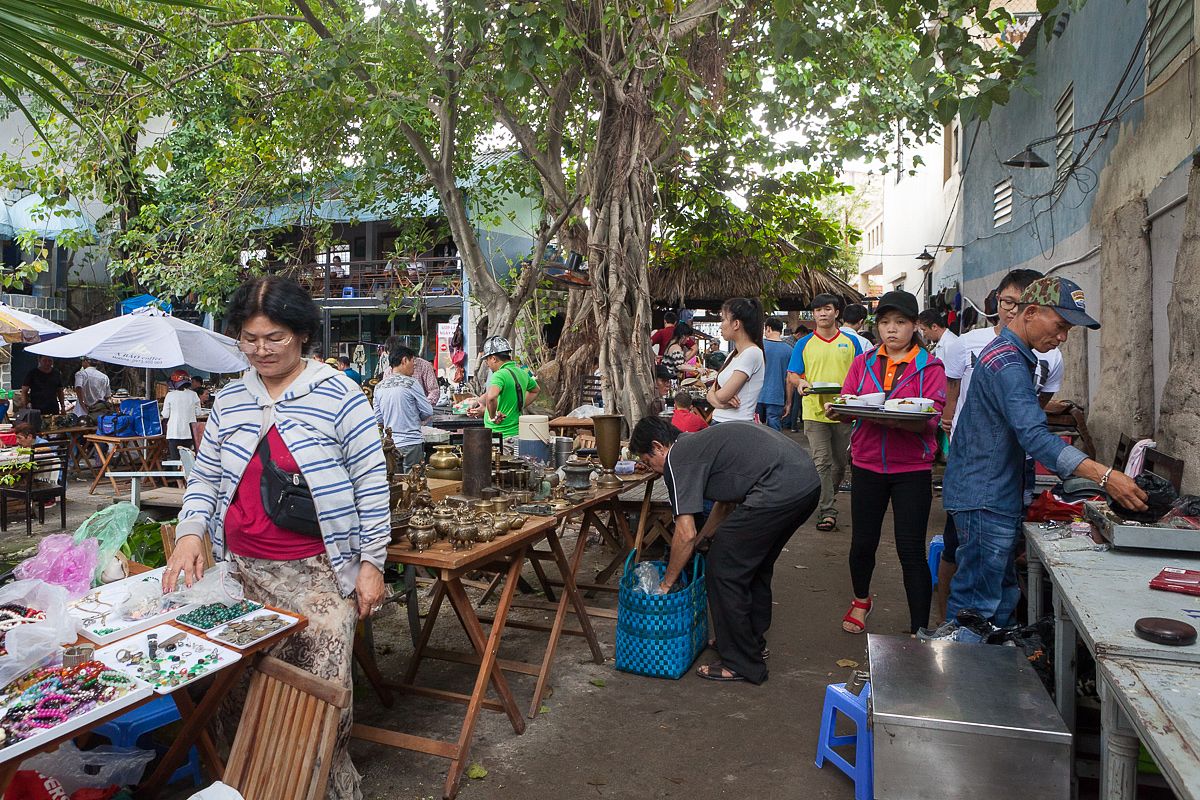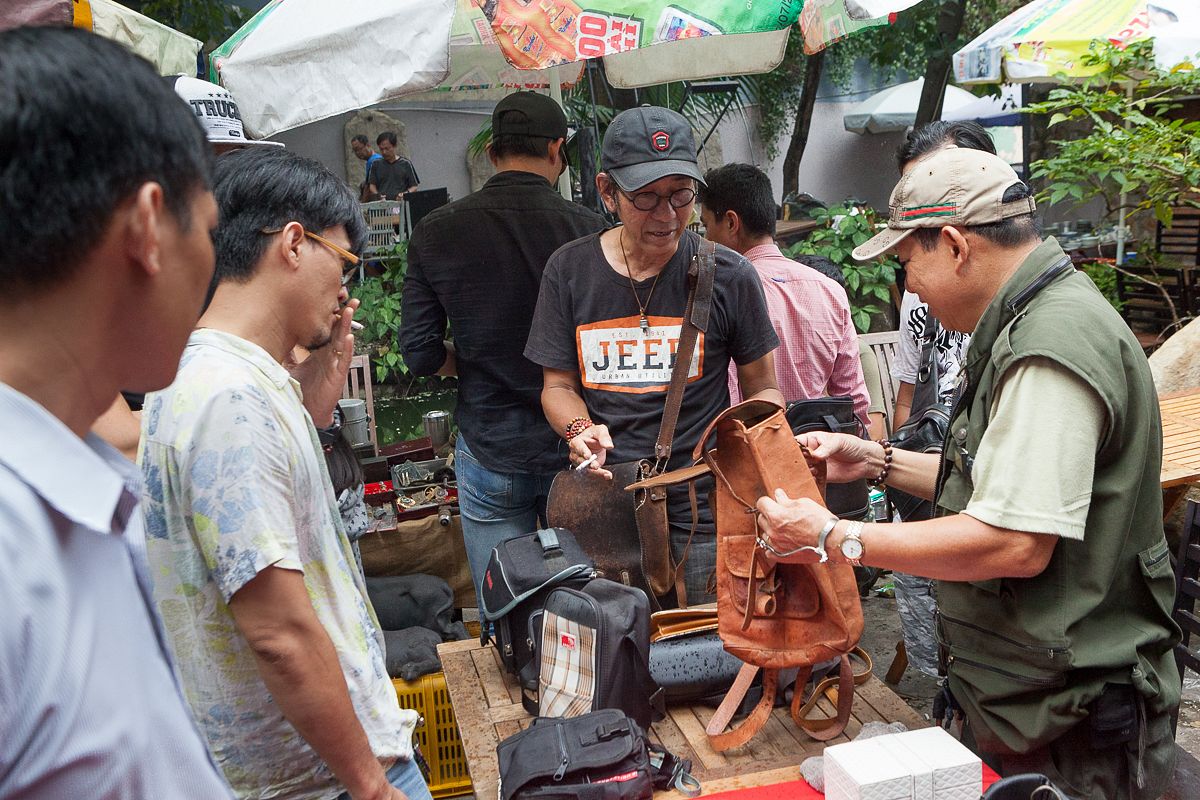 "When you've seen [an old thing] from the time you were small, people are impressed by it," he says. This is the main motive of Cao Minh's market in general: to preserve the past and offer Saigoneers a bit of nostalgia from the old days.
At the very front of the space, tucked beside the dining tables, are Tam Linh and Jon, a pair of vendors selling the market's only foreign antiques, a collection of watches, vases and other knickknacks from France. The duo has been coming to Cao Minh for about eight weeks now and are pleased with the way business is going. What's most exciting, Jon says, is the enthusiasm of the market's younger patrons.
"The young people are equally interested in the stuff as the older people," he says.
An hour after I arrive, it's lunchtime and many of the vendors are beginning to pack up. The small dining area – a series of low tables and a street cart near the entrance – is busier now, doling out plates of cơm tấm to lingering patrons. Though I've made it clear several times and to several people that I won't be buying anything today, I leave Cao Minh with Chien's back issue of Pho Thong in my bag, plus a few old photos of Ha Tien. Something tells me I'll be clearing out a space in my apartment for my own collection.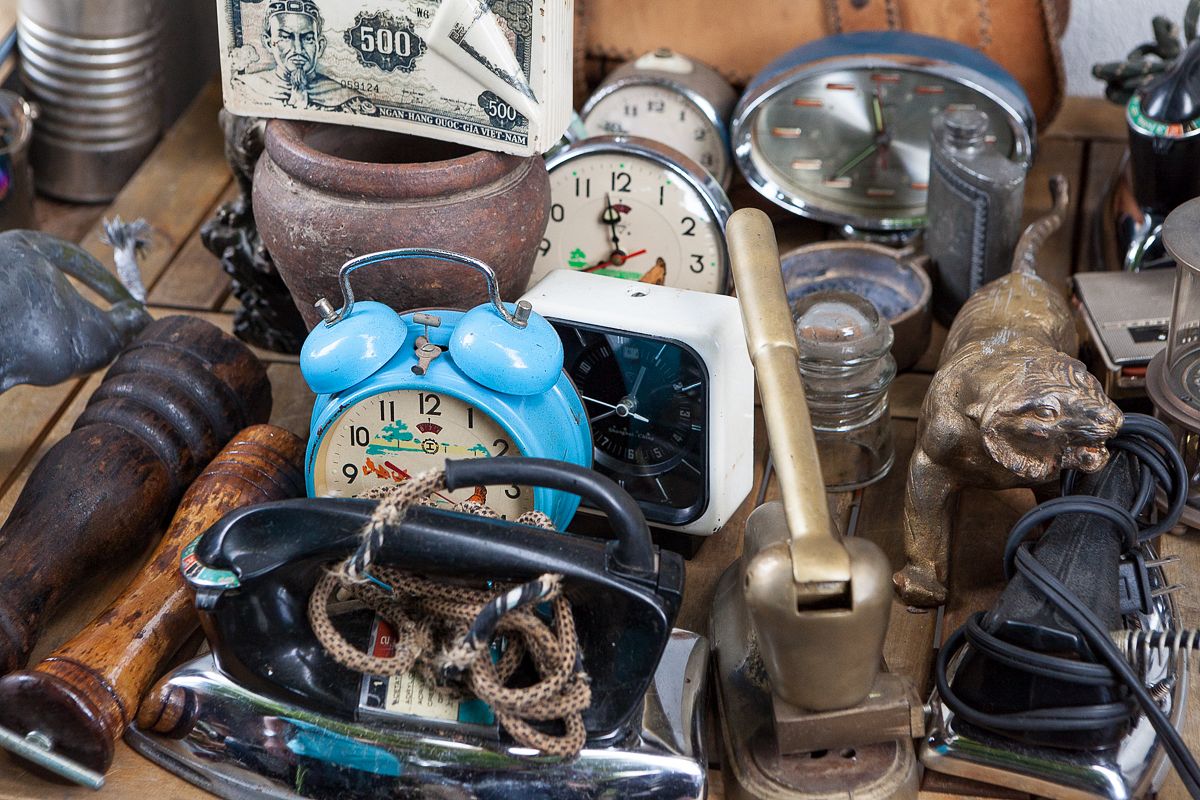 Cao Minh Cafe's vintage market takes place every Sunday from 8am to 2pm. Entry is VND30,000 per person.
Cao Minh Cafe
255/47Bis No Trang Long, Ward 13, Binh Thanh District

---
Related Articles:
---