Music gives Kiên confidence, and he chooses to make joyful songs to share positive energy with people.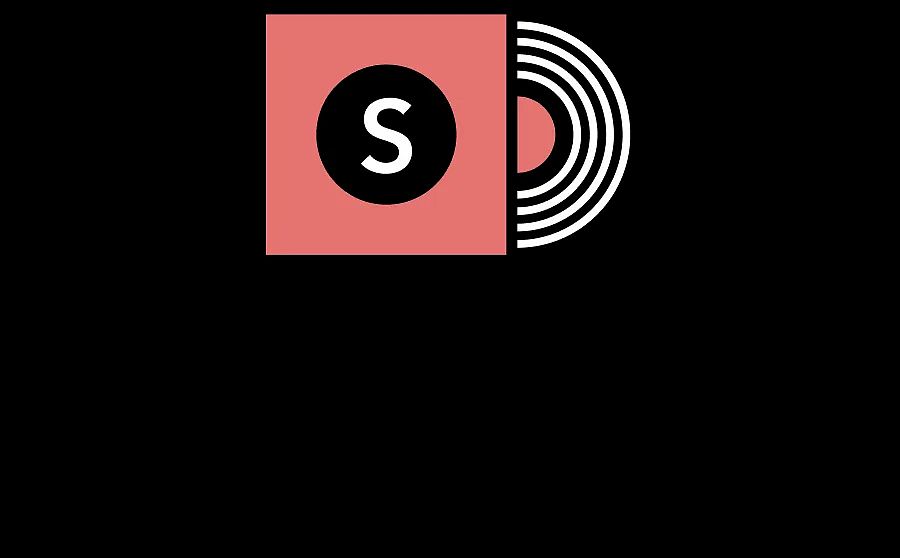 Meeting Kiên after his second show, "À ơi," I realized he is just like his music: full of child-like energy, quirky, down-to-earth, and carefree. He believes that in this crazy world, being a child makes life a bit more manageable. That is how Kiên's songs — "children's music for adults" as he calls it — come to be.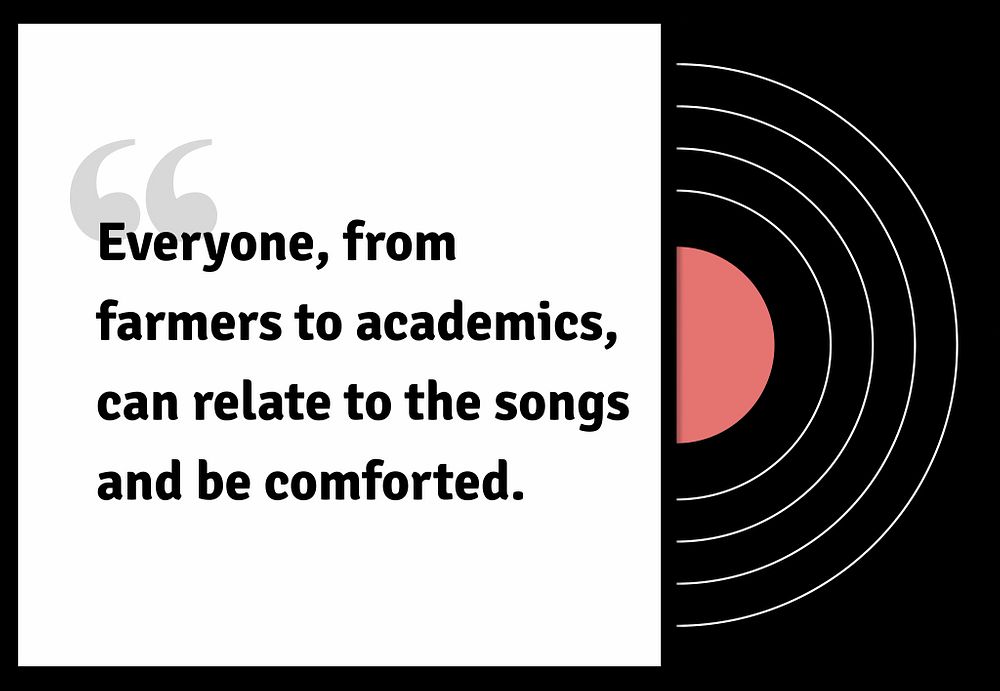 "My music is always simple and lively so that anyone, from farmers to academics, can relate to the songs and be comforted," Kiên shares. To the singer, music is made to heal, and adults become children when they experience sadness. When a child is vulnerable, all they need is the simplest comfort to feel safe. Music, then, acts like a hug that soothes the soul.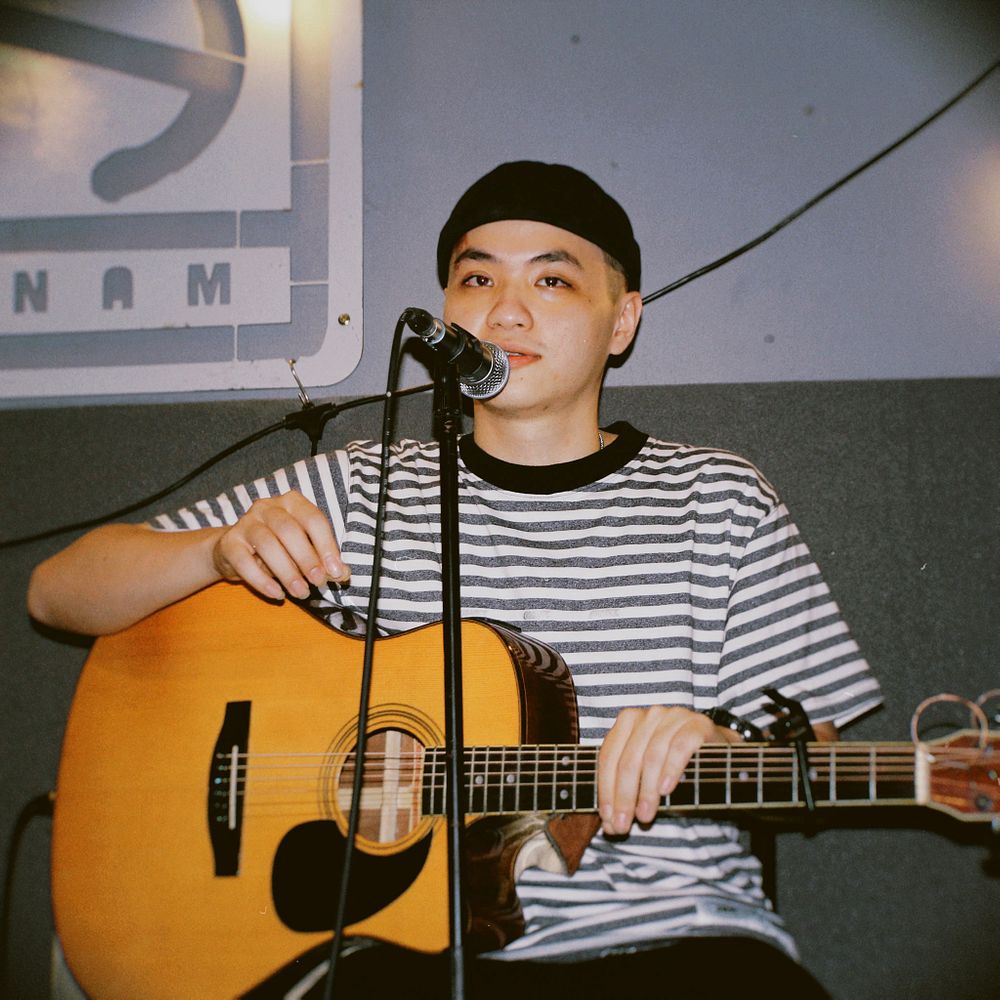 Anyone who has been following Kiên since day one would be familiar with his soft, profound and mellow songs like 'Tầm Thường' (Mediocre) or 'Thế Kỉ 21 Buồn' (A Sad 21st Century). It is easy to see that he can tackle various genres, portraying many different moods, even ones that are the complete opposite of his current style. But in more recent compositions, he has moved away from that musical personality, leaving fans confused. Though only Kiên knows himself the best, that soft and mellow style is just not his forte. "In the beginning, I pressured myself to be more grown-up. But it didn't take me long to understand that to be able to really tell a story, you have to live through it first," he explains.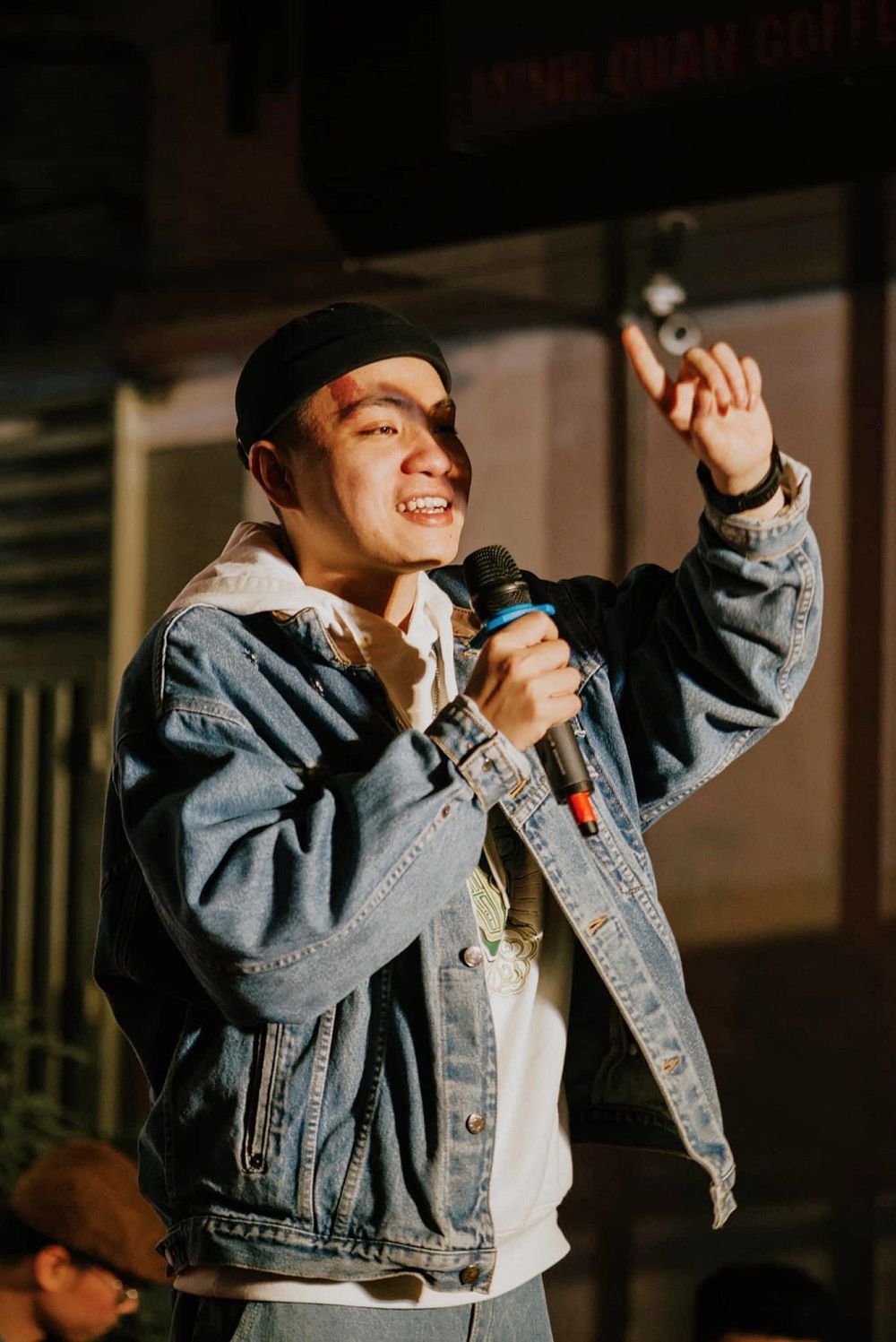 Not only that, but Kiên's decision to choose his current style also came from his stage experiences: "I was not confident at all when performing my earlier songs." Kiên only feels the joyful flow when performing upbeat tunes. When on stage, Kiên's incredible energy overwhelms the room, radiating to every member of the audience. That's why we have a confident, energetic "Captain Kiên," unapologetically embracing his musical character through bright and cheerful songs.
The one factor that makes Kiên extremely confident in his music is his authenticity. The singer affirms that 90% of his songs came from the most ordinary things he sees in daily life. He shares: "'Tôi Biết Em Không Biết' (I know that you don't know) came to be on one of those days when I felt the writer's block. The sunshine was beautiful. I was sitting at a coffee shop playing the guitar and suddenly found four lovely chords. Then there was a corgi sun-bathing right under the sunniest spot. And then a girl came to play with the dog whilst vibing to the notes I was playing. It was like a beautiful picture, and that's how the song was born." Just like that, he gathers the pieces of life and crafts warm and sincere music.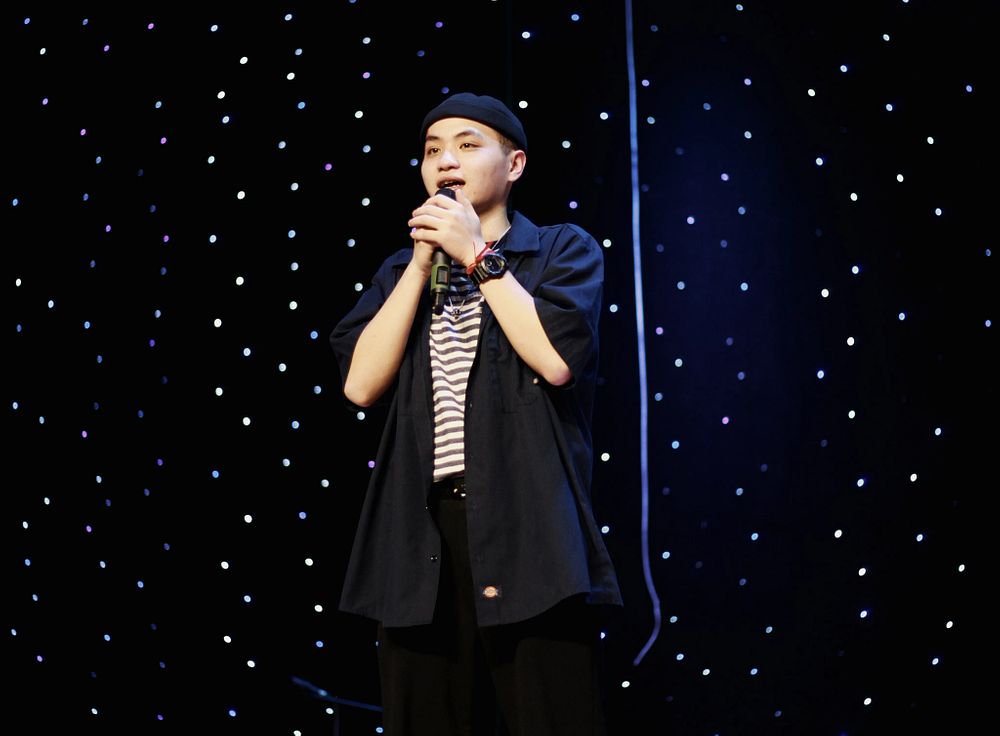 Kiên is a pleasant character. He avoids competition and does not like places that have too much drama and negativity. This, too, applies to the way he works; he admits that he likes leisure and spontaneity. "In the early stages, when our music was still simple, our biggest goal was to share our perspectives on life. However, this soon became saturated with the appearance of countless new characters in the industry. Indie artists then started to dedicate more to their unique products. Every song released is then filled with thoughtfulness and individuality, paving the way for many young artists to approach the mainstream industry," Kiên shares. Kiên is still taking it slow on his own path because, to him, his vision for music possesses its individual value, not conforming to any popular trends.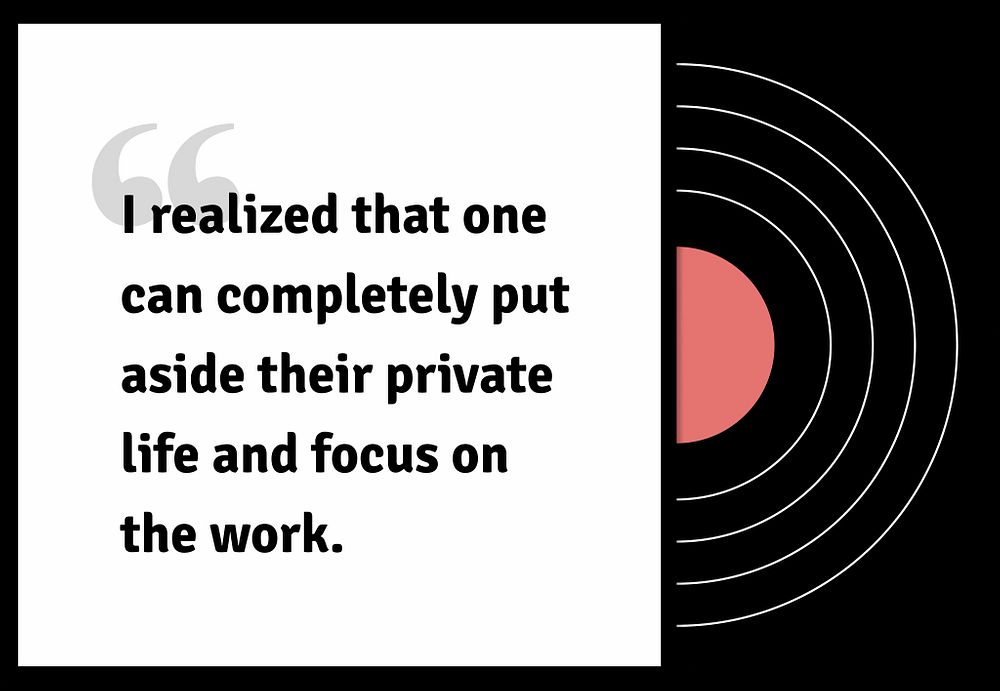 During our conversation, we also talked about the one-year music production contract between him and Chi Pu, which caused a stir at one point. Kiên openly admits that this contract had brought him countless judgments, criticisms, and prying, causing him to cast doubts on himself. "Only when I began to work with Chi Pu did I realize that, though she has limitations, Chi is passionate about music and is ready to push her career forward. I realized that one can completely put aside their private life and focus on the work. Since both Chi and I are satisfied with the results, the criticism only helped our products thrive," Kiên affirms.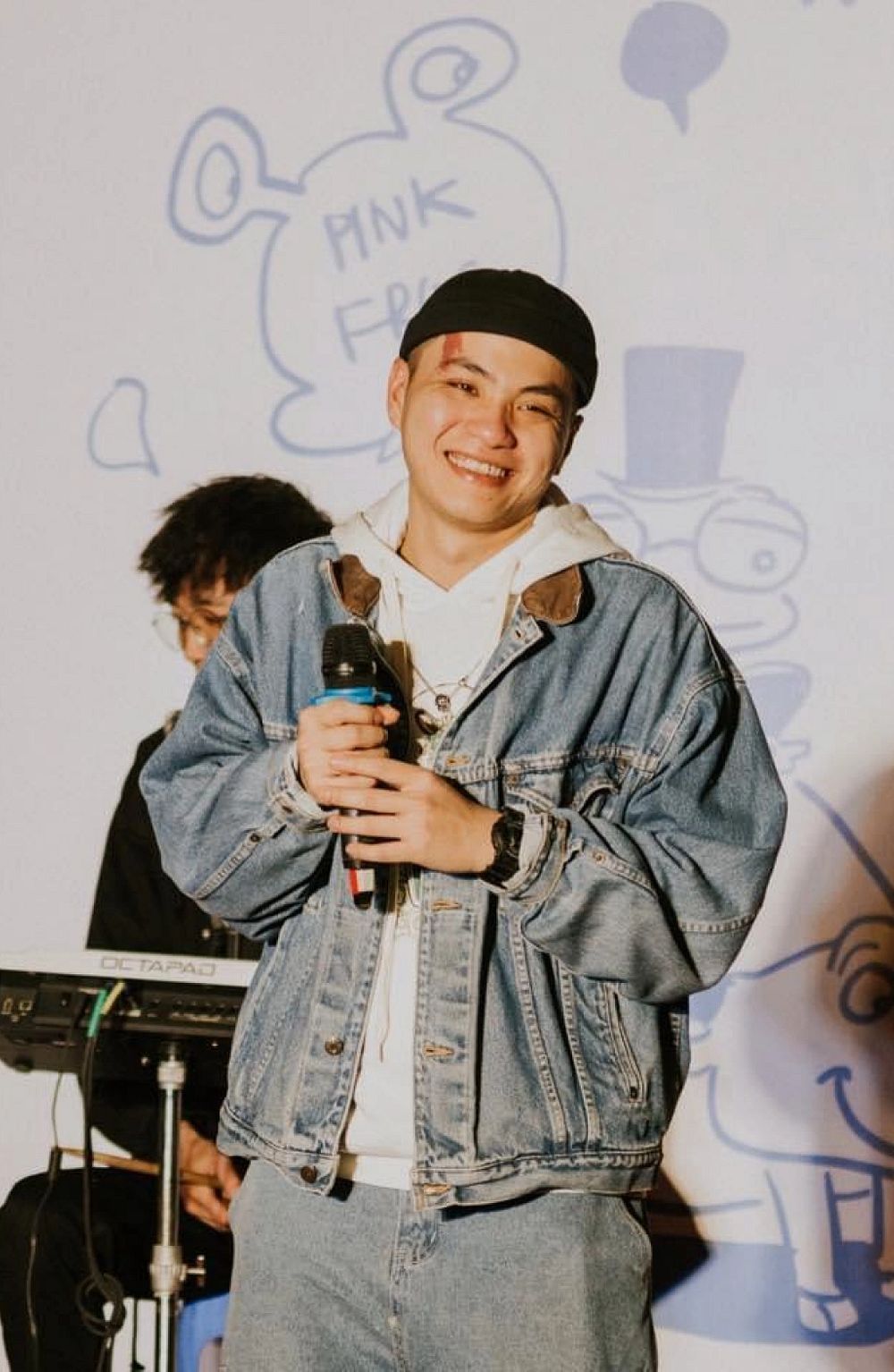 Over the last two years, Kiên also began to practice mixing and producing; he wants to be able to complete as many steps of creating a song as possible. "At times, I still prefer acoustic recordings, as my vision for music is simplicity," Kiên shares, and admits to having been heavily influenced by Trần Tiến, whose songs are peaceful, simple, and happy — perfectly fitting the tastes of both adults and children. The singer plans to stick to this style, while still leaving room for his future self to explore other directions. "I'm not too strict on myself, so I'll just go with the flow," he laughs.
It must be said that Kiên's life has taken many turns thanks to music; without it, there wouldn't be the confident and joyful Trịnh Trung Kiên of today. That is also why Kiên remains persistent with his career. There have been times when he wanted to give in, but no matter how hard he tried, he couldn't. As a result, Kiên continues to walk on a thin line, spreading positive energy to people through his songs.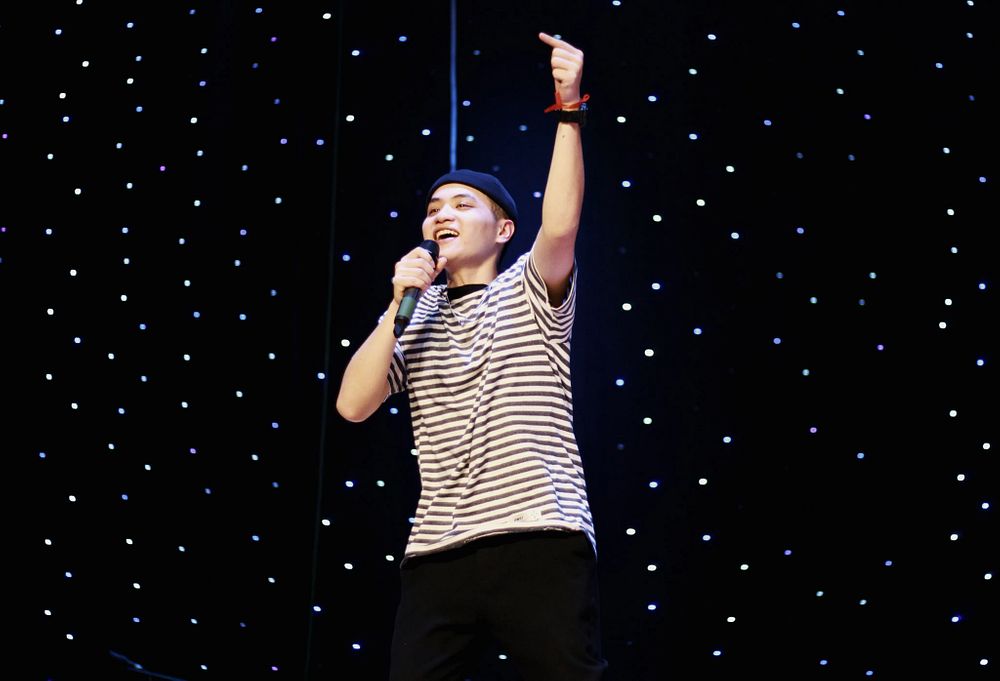 Quãng 8, which means "octave" in Vietnamese, is a series of articles on Vietnam's new generation of unique music personalities. Know an interesting musician and want to introduce them to our readers? Send us an email via contribute@saigoneer.com with your ideas.