Vietnamese cinema is entering a new stage of development, one in which Vietnam-based directors are seeking to create compelling storylines that keep up with the industry's ever-increasing production quality. One film that has stood out from the pack is Co Hau Gai (The Housemaid), a horror flick set during the country's French colonial era.
Though it's a mass-market film produced by CJ Entertainment, Co Hau Gai's historical narrative adds significant depth to the plot. What better way to strengthen a horror movie than by layering a creepy fictional tale over the real atrocities of French colonial brutality?
For writer-director Derek Nguyen, these intertwining plot lines served as a strong foundation for Co Hau Gai. The Vietnamese-American filmmaker drew inspiration from his own family's past to craft certain elements of the tale.
"The film was inspired by the life of my grandmother, who was a housemaid during the French colonial period in Vietnam," Nguyen tells Saigoneer via email. "So I set the film in 1953, close to the end of the French Indochinese War and before the decisive battle in Dien Bien Phu. Although the script is fictional, my grandmother's story and these events naturally came together to depict the turbulent time in Vietnamese history."
Beyond his family history, Nguyen also dove into historical accounts of the time period in which Co Hau Gai was set. One book in particular, Tran Tu Binh's The Red Earth: A Vietnamese Memoir of Life on a Colonial Rubber Plantation, was especially instrumental in crafting the world of Co Hau Gai.
"The memoir tells the story of one of the 17,606 laborers who worked at Phu Rieng plantation in 1927," says Nguyen. "These indentured servants worked under debilitating and inhuman conditions, where merciless overseers systematically beat and tortured them, many of them to death. Many of the workers tried to runaway. But the ones who were caught were often hanged, raped or left to starve in cages. These accounts really inspired the horror aspects of the film."
In addition to these threads, the film's plot also draws inspiration from literary history. According to Nguyen, French brutality may have served as a backdrop for the film, however it is the gothic love story between the two main characters, inspired by novels like Dracula and Frankenstein, that truly ties together Co Hau Gai's horror, death and romance.
"I wanted The Housemaid to be a Vietnamese gothic film," he says.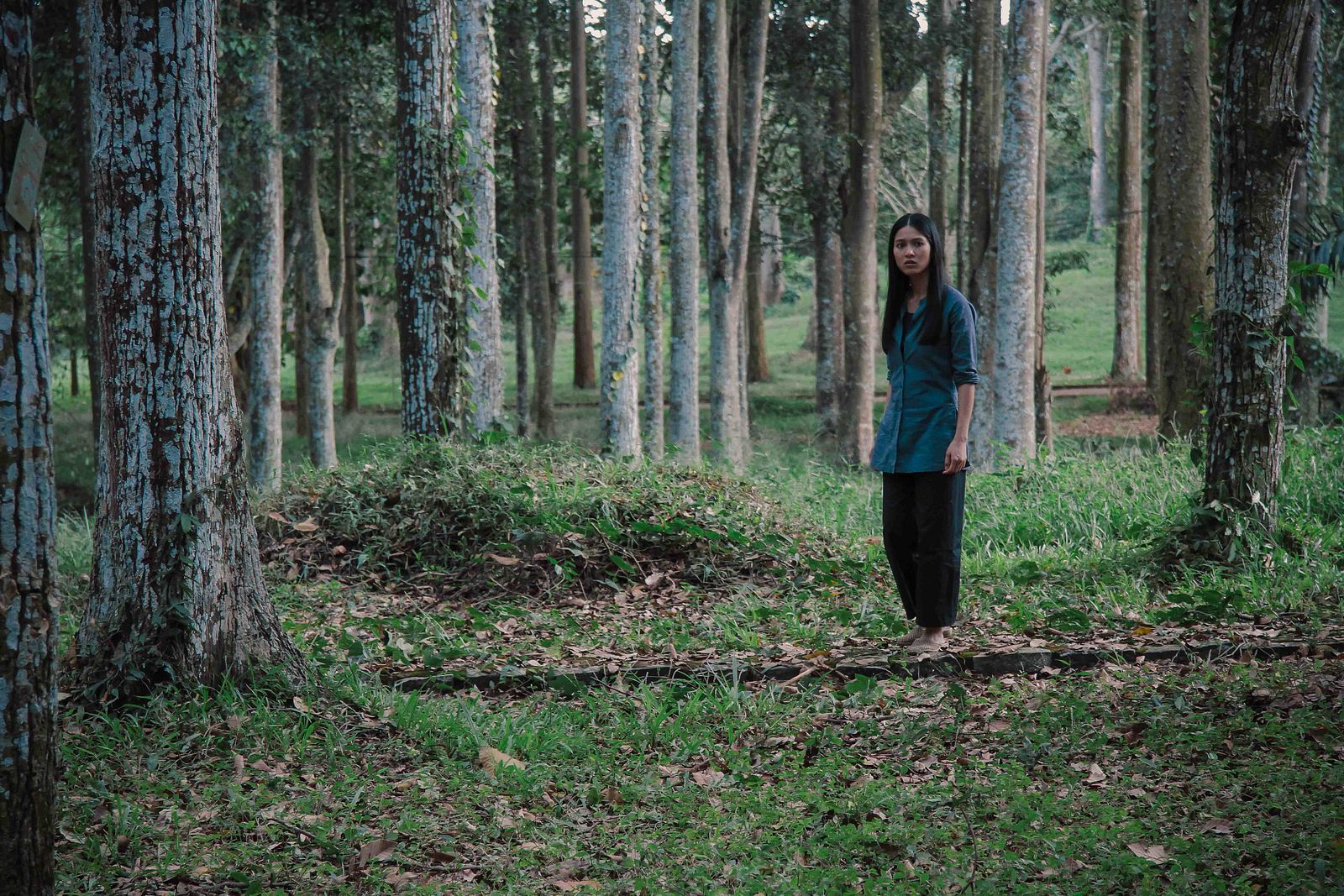 During the actual production process, one of the biggest challenges Nguyen and his crew faced was in recreating the film's bygone era on a budget. In order to depict the eerie Sa-Cat Manor, Co Hau Gai's fictional estate, Nguyen's crew filmed inside a dilapidated old house whose decay lent itself well to the film's aesthetic while the interior scenes of the manor were shot in a completely different location.
Beyond the house itself, the rest of Co Hau Gai's French colonial world was filmed in five different locations: a Dalat lake, a rubber factory in Loc Ninh, a mansion in Tien Giang, another mansion in Buu Long and a rubber forest in Long Khanh.
Even more challenging were the historical nuances that went into each and every scene. When it came to furniture, for instance, Nguyen's production designer was tasked with recreating French colonial pieces from scratch.
"Although it might not look like it when you see the film, we had a very limited budget," Nguyen explains. "That meant that our production designer, Jose (Joji) Pamintuan, had to be very resourceful and creative with the set design."
Nguyen adds: "Joji had to scour all over Vietnam to get the right furniture to depict the time period on a limited budget. And when these things weren't available, it had to be rebuilt from scratch. Lucky for us, our Vietnamese crew was very resourceful and was able to recreate these things affordably from old photos."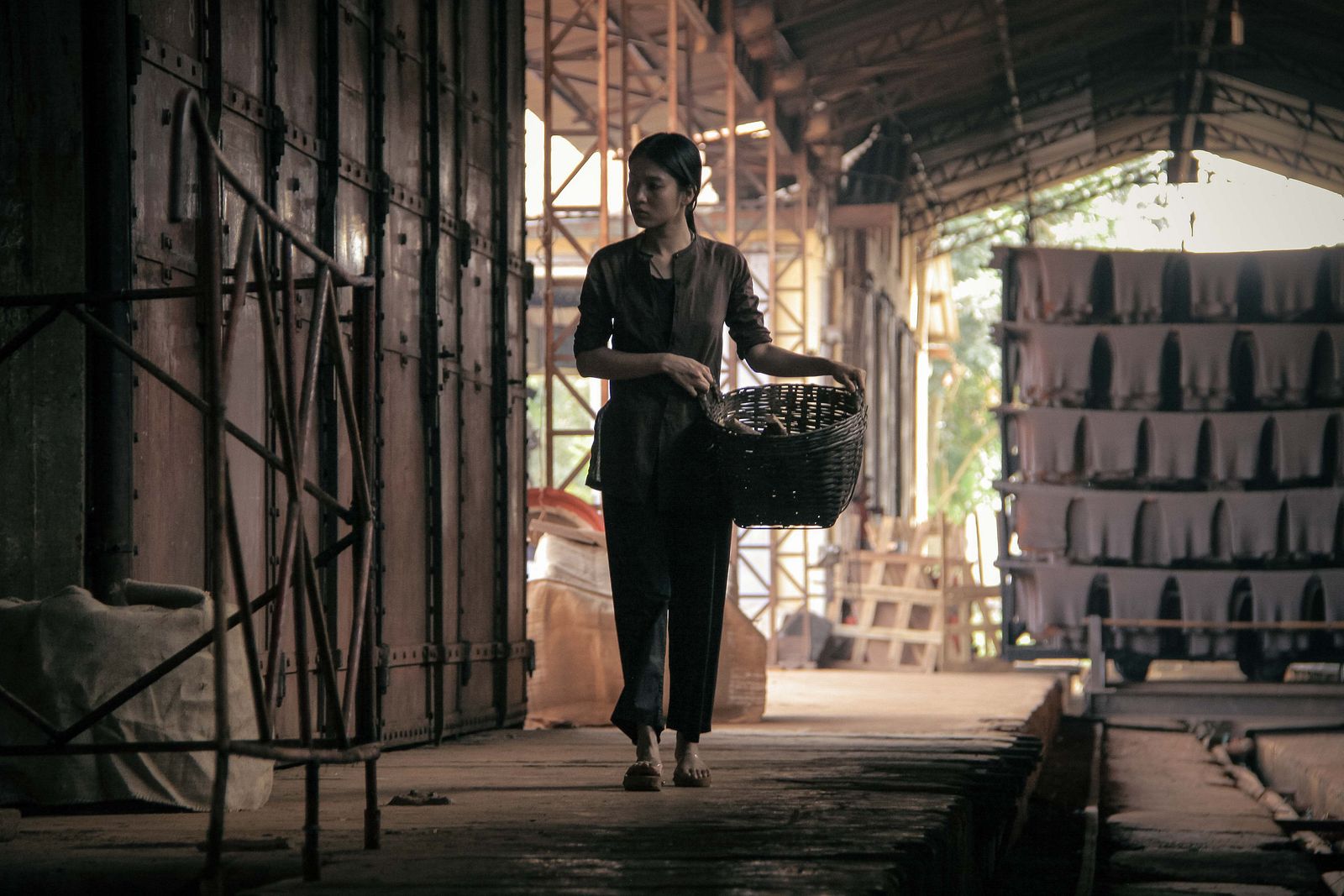 Beyond location and set design, Nguyen also strived to capture the French colonial era in Co Hau Gai's performances. The film's actors employed a western acting style, Nguyen explains, in order to capture the manner in which a household like Sa-Cat might have operated.
"Since Sa-Cat is run like a French estate (as opposed to a Vietnamese household), I wanted the Vietnamese actors to study western mannerisms, particularly that of servants to French aristocracy," he says. "The period of time was always a factor in their portrayals of the characters."
Though Nguyen admits that some of the most compelling historical scenes were cut to decrease the film's runtime, which originally clocked in at two and a half hours, it's clear that the team behind this mass-market movie took great care in relaying its historical elements. For Nguyen, the effects of this era in Vietnamese history live on in the present.
"[My grandmother] loved to tell ghost stories. She believed that spirits lived in trees. This sparked my imagination and I connected the historical love story set in a rubber plantation with a ghost story," he says, adding: "The accounts of the atrocities of the rubber plantation workers naturally [lent] itself to horror, because I wanted the tell these terrifying accounts truthfully and without sugar-coating them. Their lives were truly horrible, and I believe that their ghosts still dwell in these plantations to this day."
[Photos courtesy of CGV]
---

Related Articles:
---