Details

Published on Monday, 06 May 2019 12:00
Written by Paul Christiansen. Illustrations by Hannah Hoang.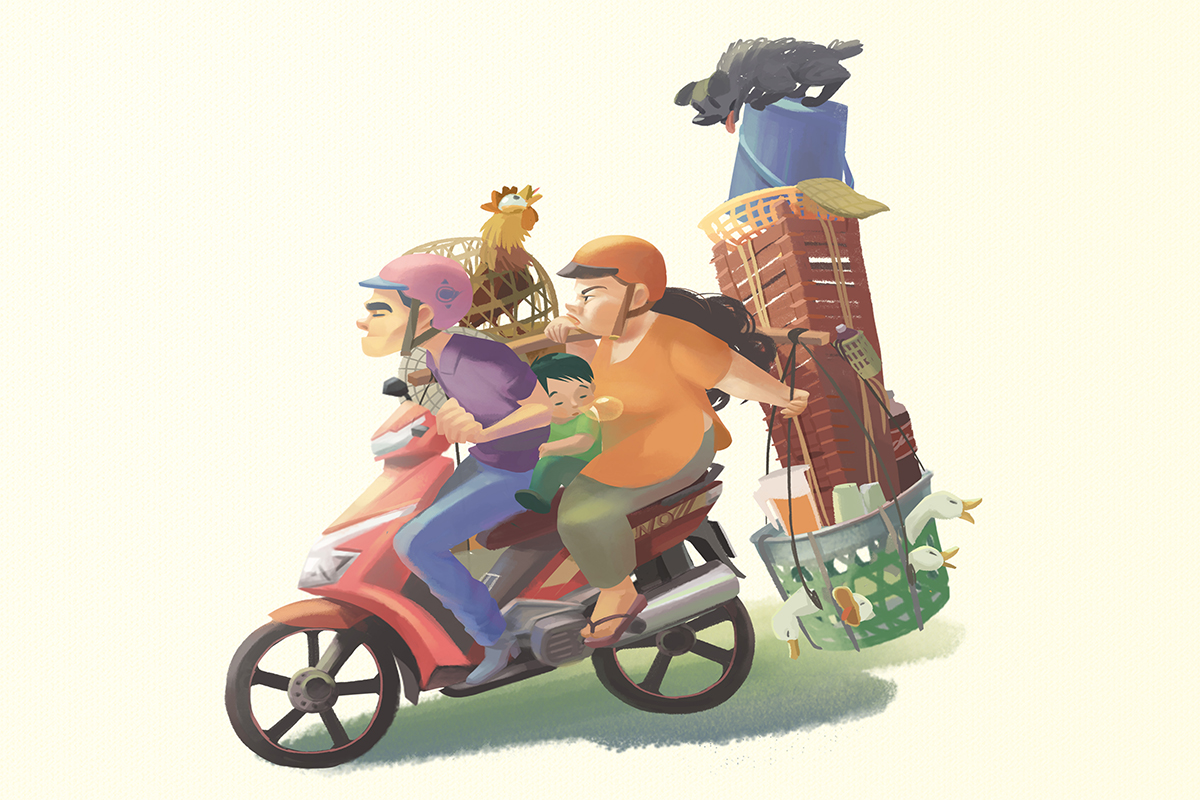 Navigating traffic with absurdly overburdened motorbikes comes as second nature to Saigoneers.
From live pigs to freezers to mattresses to bathtubs, everyone has a story of the wildest thing they've seen strapped to a bike. It's unclear what is more impressive: the feat of squeezing through scutchells and racing down highways with such seemingly precarious cargo or the nonchalance with which it's done.
Take a look at the familiar Saigon scene below (click to flip):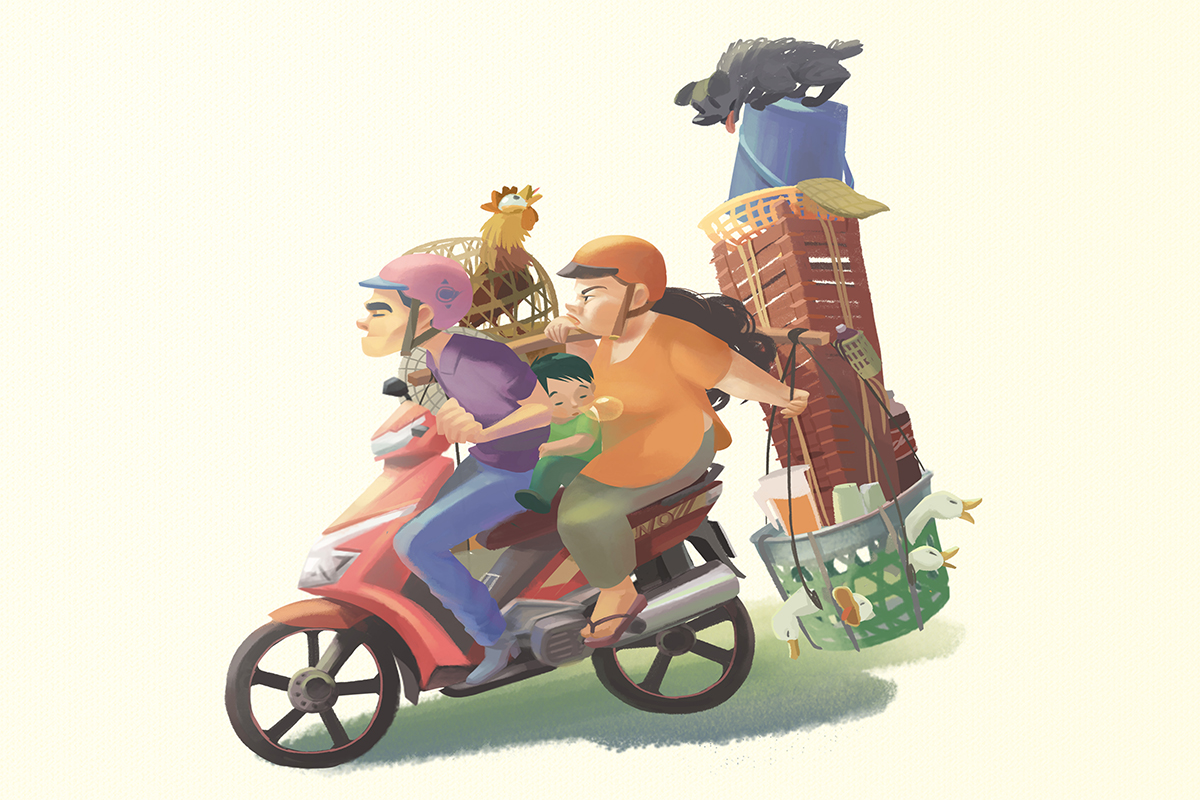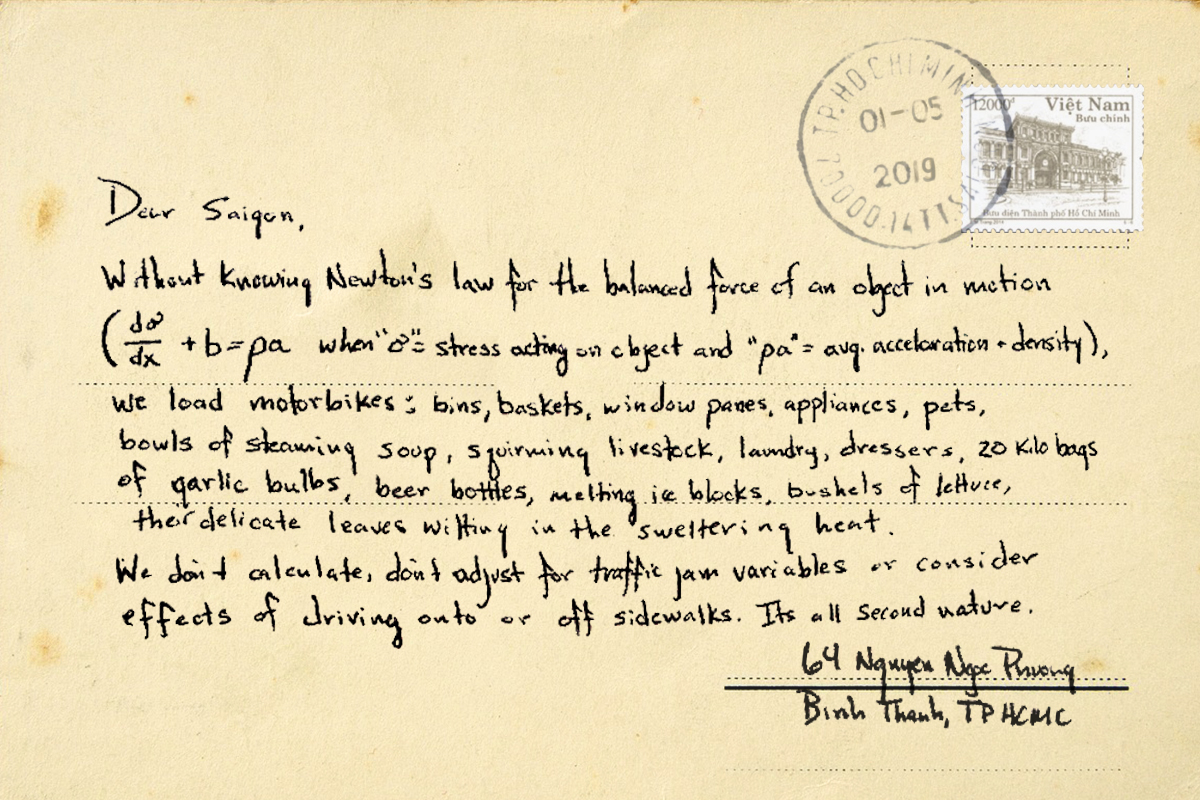 ---

Related Articles:
---