A small mom-and-pop operation in Los Angeles got a massive publicity boost thanks to a happenstance visit from country music superstar Kacey Musgraves.
Tom Tuong, the owner and sole employee at Tom's One Hour Photo, didn't recognize Kacey Musgraves when she paid a visit to his photo processing and portrait shop last week. The Grammy Award-winning singer and songwriter's sister, Kelly Christine Sutton, was accompanying Musgraves during her massive world tour and needed somewhere to print behind-the-scenes photos before leaving town. Yelp led her to Tom's One Hour Photo, and once inside, she knew her sister needed to come in for a photo session.
Sutton explained to the Hollywood Reporter: "I felt like I was in a time capsule...There's something so nostalgic about the portraits he's made," and she knew it fit perfectly with the throwback aesthetic which Musgraves gravitates towards. In addition to developing film, Tom's One Hour Photo offers photo sessions taken in front of 30-odd backdrops which Tuong painted when the store first opened in 1991. The colorful images feature a variety of colorful motifs including flowers, butterflies, sparkles, the Playboy bunny and even tiny footprints that Tuong made by spray-painting around the tiny feet of his then-young son, Nick.
Musgraves posted about the shop on her Instagram account, which has over 1.6 million followers. She included the suggestion that her followers help the "charming" Koreatown shop "stay afloat." Musgraves then went a step further and even established an Instagram page for the store.
"We were raised in a small town, small-business household where ends sometimes were barely met. I think that's why I have a soft spot for the dreamer...the underdog. I worked [in my parents' shop] during my high school years answering phones, making copies, and rolling my eyes," Musgraves explains. "It's really important to highlight people like that in this particular time."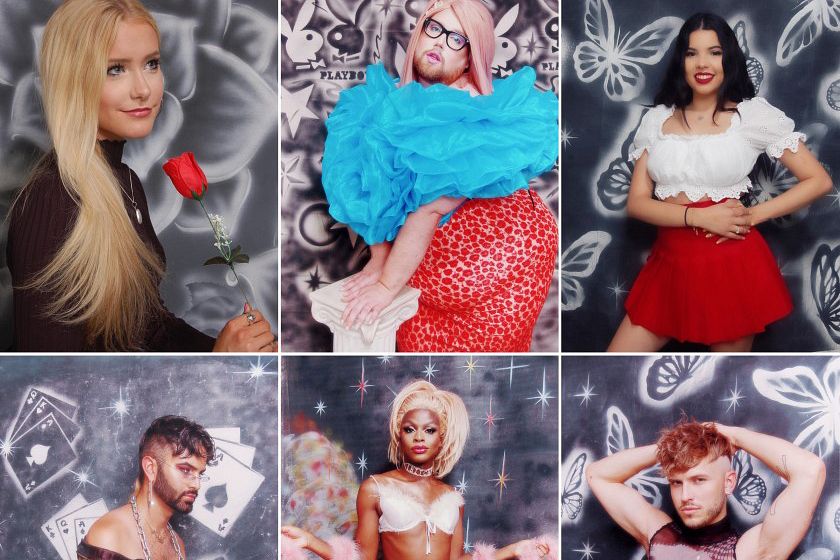 Following the post, the store has seen an explosion in customers and interest. The Instagram account Musgraves set up has attracted over 58,000 followers at the time of writing, and it showcases a variety of fans eager to imitate the singer's portraits.
Prior to the instantaneous popularity, business had reportedly been slow, with no cause for optimism. Tuong admitted that as digital images replaced film, he had to close his store's two other locations, and some months he doesn't make enough money to turn a profit, let alone hire other employees. His wife, with whom he emigrated from Vietnam in 1976, occasionally uses the money she makes working at a nearby nail salon to offset costs. Still, the business allowed the couple to raise three children.
Sutton and her famous sister plan to turn the One Hour Photo account to Tuong, who isn't currently on Instagram, or someone else interested in managing it. Tuong isn't quite sure what he will do next as he processes the new-found popularity. It's possible he will shift his business to cater to the nostalgia-ravenous youngsters Musgraves has brought in; or perhaps he will prefer to continue his modest lifestyle out of the limelight. Sutton said: "We never wanted to change Tom into this modern Instagram type of businessman. We still want him to be the same Tom. Hopefully he'll figure out ways to appeal to younger markets and younger customers."
[Top photo by Jack Platner via Rolling Stone]
---

Related Articles:
---