On December 16, Pham Huong will grace the 2015 Miss Universe stage in style.
The Vietnamese representative plans to wear one of two stunning áo dài from local designer Thuan Viet for the national costume portion of the pageant, reports VnExpress.
Both the black and white versions of the traditional Vietnamese dress, which the designer put together in just over a month, are intricately embroidered with golden bamboo shoots and swooping cranes. The garments themselves are made of silk, as is the thread used to create its crane pattern, while the thread for the bamboo shoots is made of pressed gold leaf. Thousands of iridescent stones also dot the collar and sleeves of the áo dài.
The finishing touch on both versions is a gliterring gold-plated headpiece in the shape of a crane.
When he first took on the project, Viet felt pressure from Miss Universe fans. Many believed that yet another áo dài would become stale and predictable for the Vietnamese contestant, however Viet was compelled to prove them wrong. The resulting creations certainly suggest that the áo dài is still a worthy option, and it beats the hell out of dressing like a tuk-tuk.
The national costume portion of Miss Universe will take place in Las Vegas on December 16, with the final results coming out on December 20.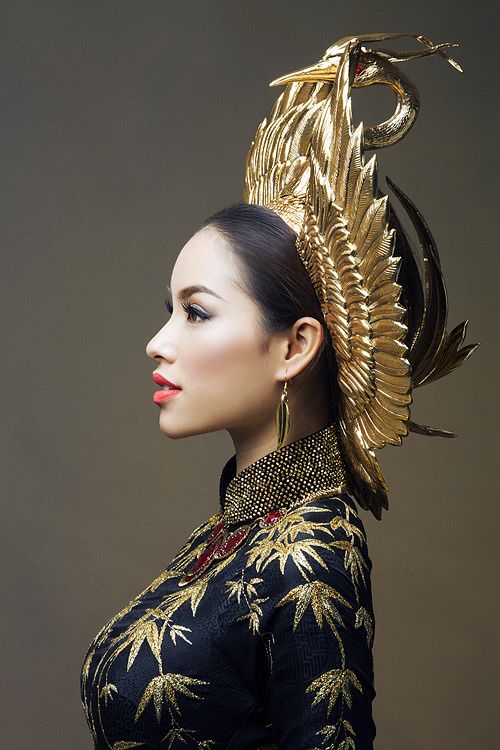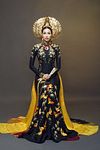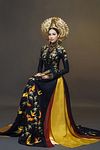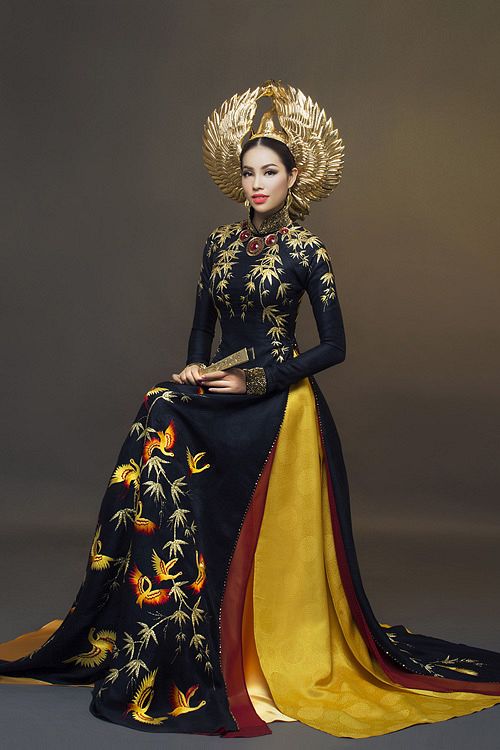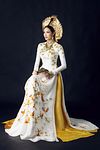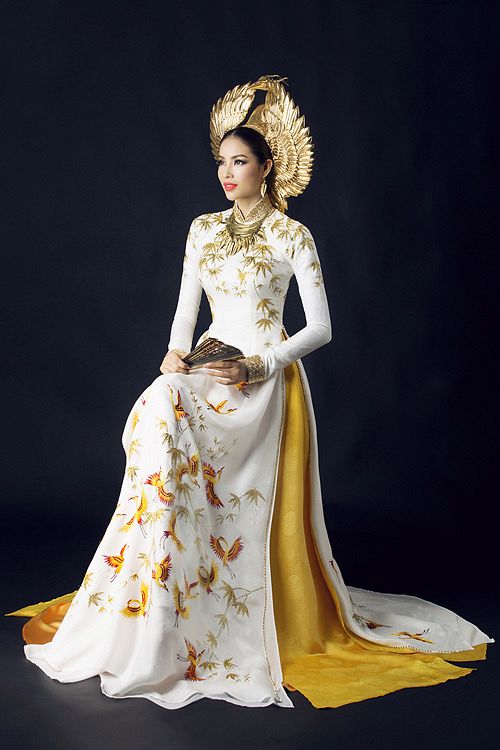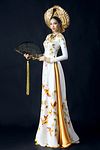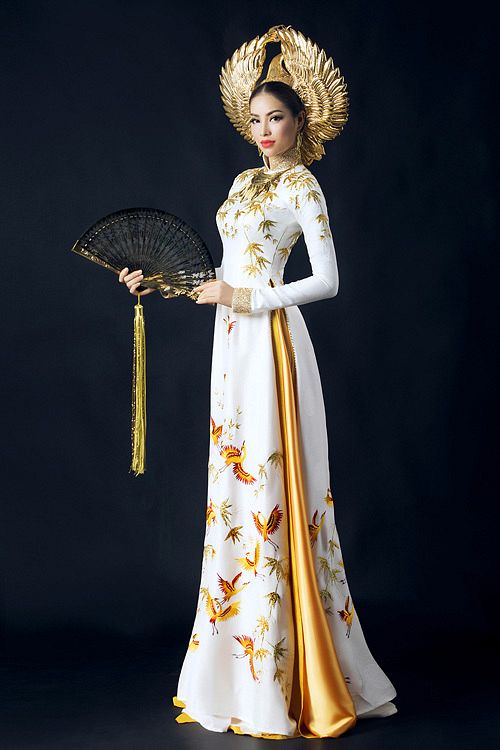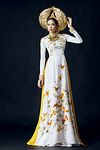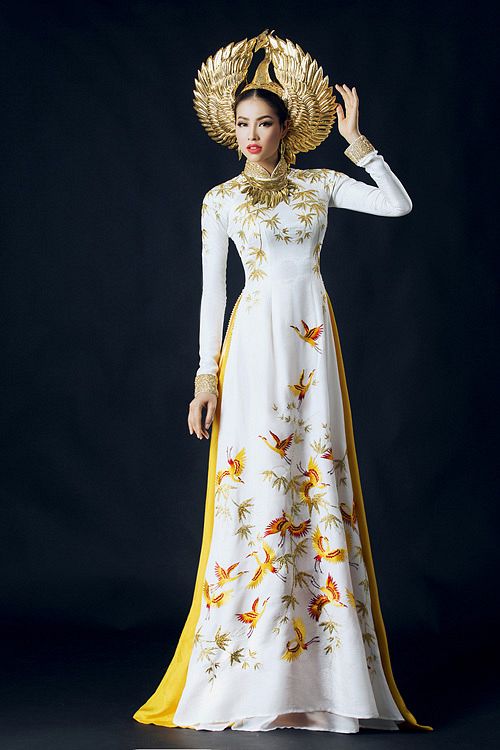 [Photos via VnExpress]