Do you love ornamental fish? Do you wish to be closer to these majestic marine creatures but the murky pond water and hawk-eyed security guards always get in your way?
Enter this latest koi café in Tan Binh District, which is similar to other koi cafés in Vietnam in most ways, except that the pond is indoor and you're in the pond. According to Zing, this is a business idea of the owner, Nguyen Duoc Hoa, who renovated his shop's dining area into a pond with real fish – think The Shape of Water's bathroom scene, except you don't have sex with the fish.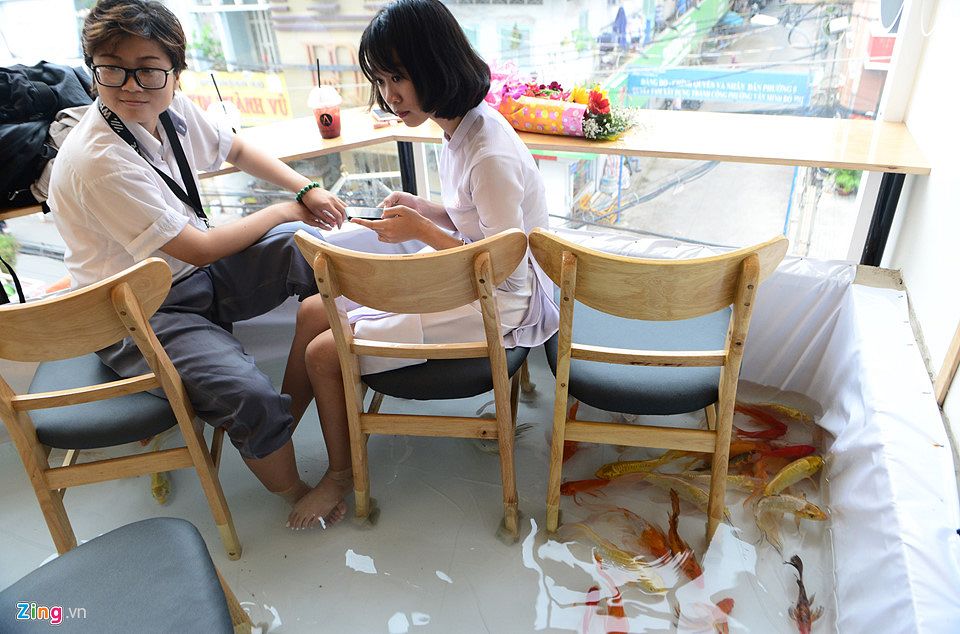 Hoa purchased some 200 large ornamental carps in various colors and a few hundred smaller fish and released them into the pond. Each carp costs VND100,000-150,000 and weighs from 200 to 300 grams.
The pond completely fills a story of Hoa's café with 20 centimeters of water that's constantly filtered and oxygenated to maintain a balanced ratio of 50% new water and 50% old water, Hoa shared with the news source. The water is contained thanks to two layers of plastic tarp that cover the entire floor area. Furniture legs are enveloped with cotton to minimize friction that could damage the tarp.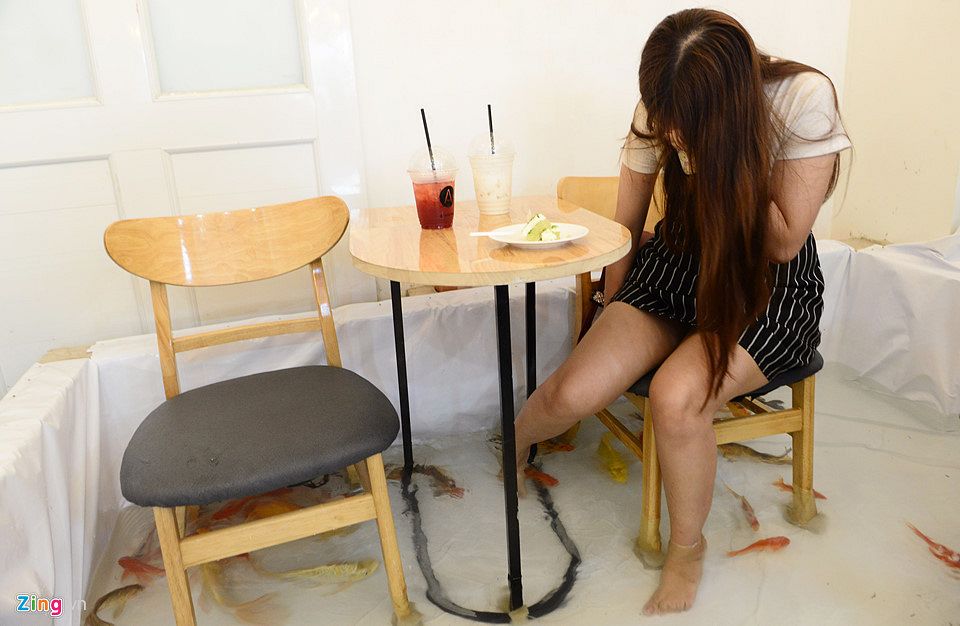 Before setting foot – literally – into the pond, customers are required to wipe their feet clean with provided rags and shelve their footwear. Then, they'll have to wade across the pond to their table. According to the owner, so far the reception from patrons has been positive, though he plans to just have carps in the future as the smaller species are more prone to death due to shock.
Hoa's bizarre café has been making the rounds online for its controversial use of fish. Most netizens think that subjecting the poor fish to stinky feet is an abhorrent crime.
"I feel sorry for the fish when faced with funky patrons who walk around with their stinky feet. Sooner or later they'll kick the bucket due to trauma," Zing user Ngocpham comments. "I'm sure that they don't like living in such an environment. Boycott this immediately because this is animal abuse."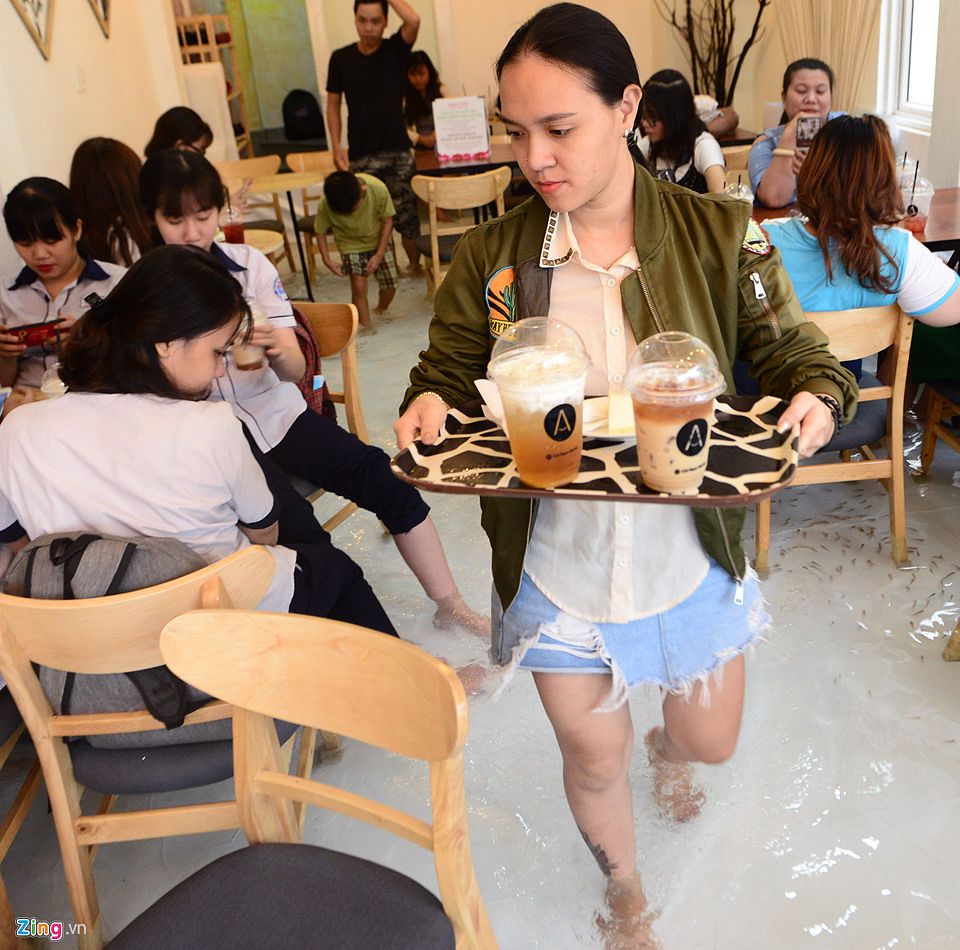 Other Saigoneers find the watery environment of the coffee shop reminiscent of something else.
"Do you not have enough of flooding and wading through water living in the city [Saigon] that you have to pay to soak your feet?" commenter Phuong Nguyen wonders.
"This reminds me of my hometown in the Mekong Delta where it floods all the way from the school to my house so I have to walk in the water to go to school," Thuy, another user, reminisces.
Take a closer look at Tan Binh's latest themed coffee shop throught the photos below: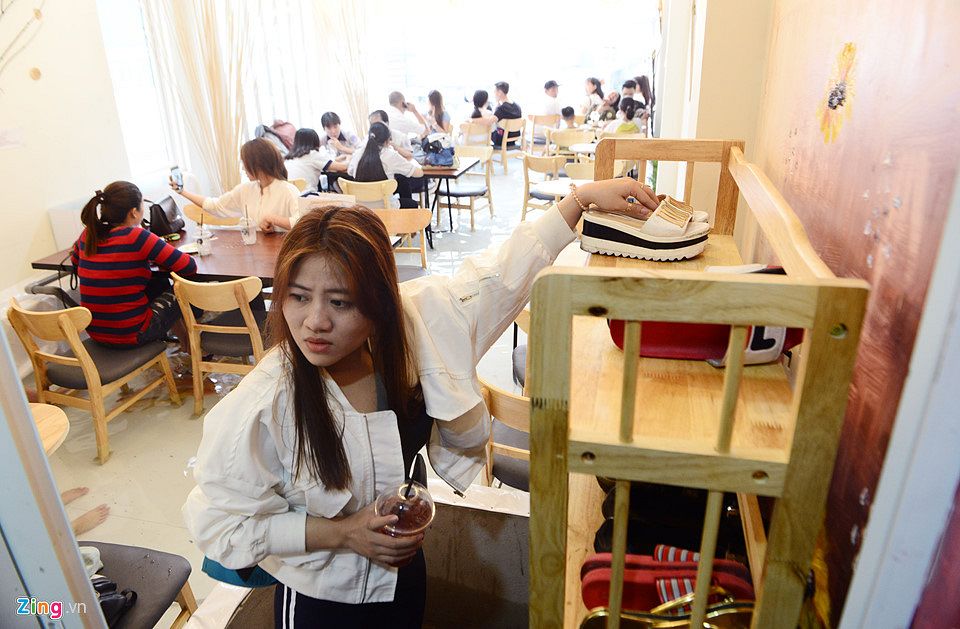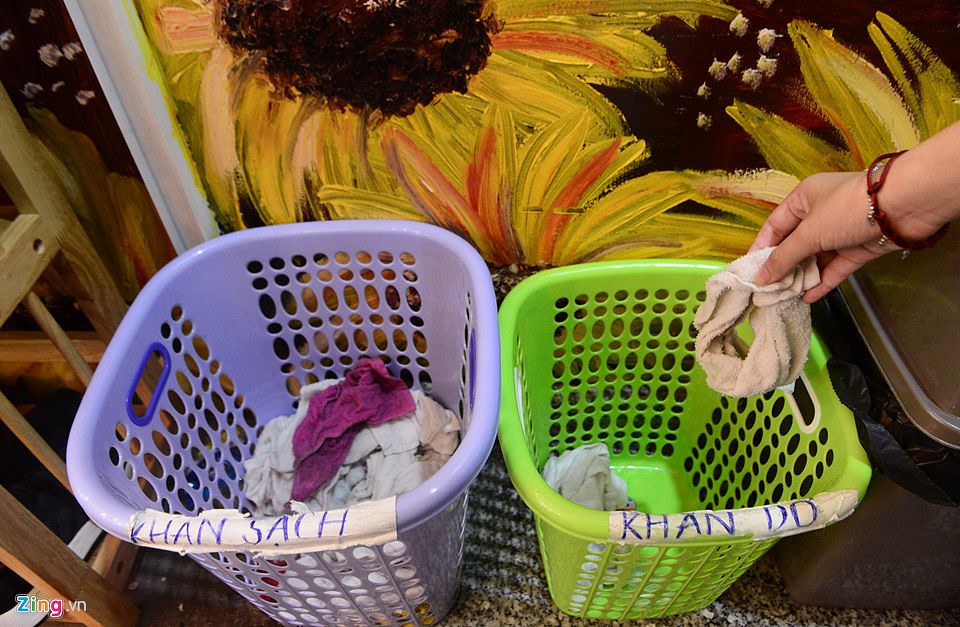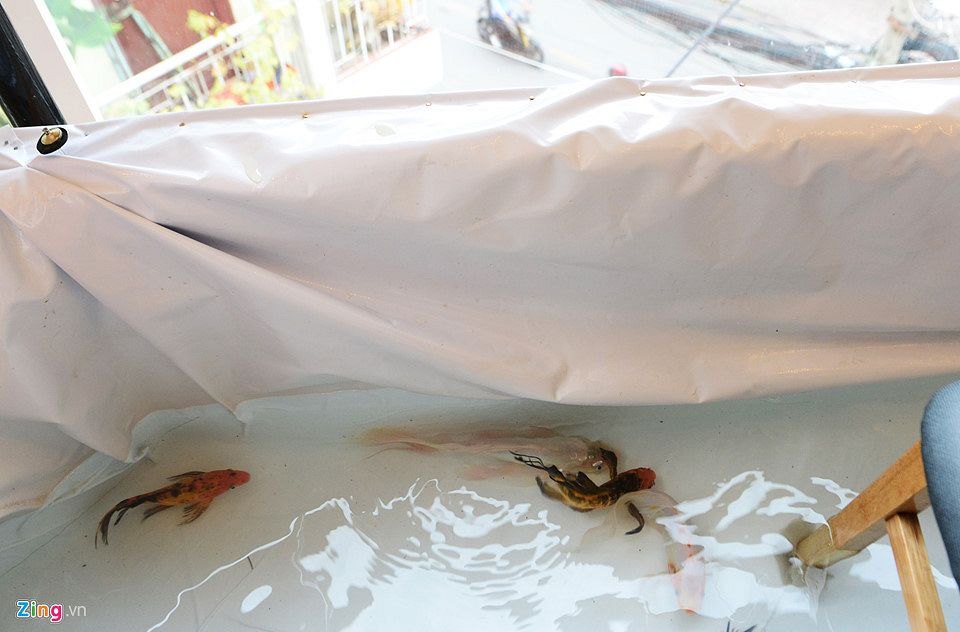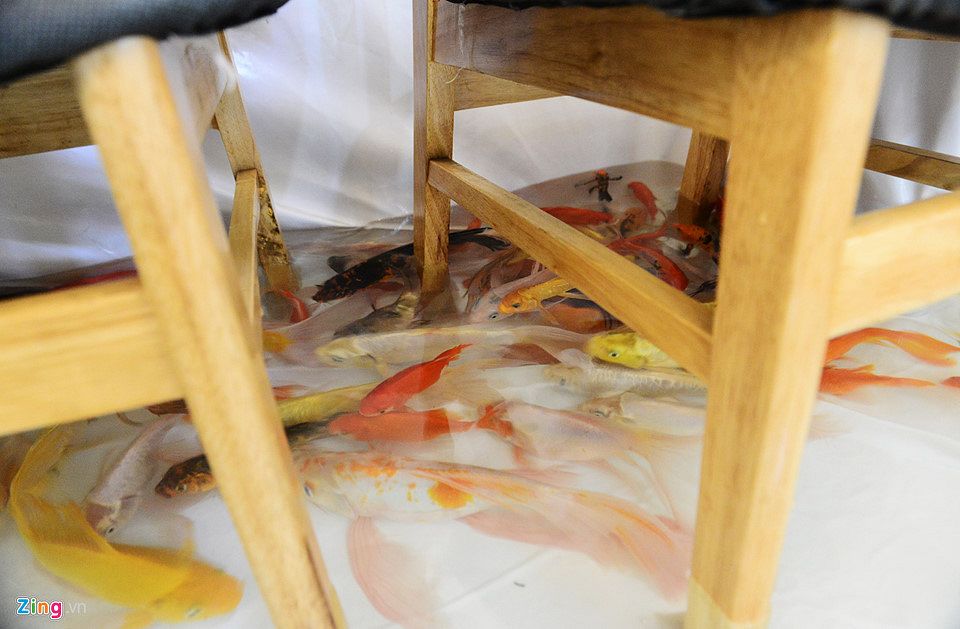 [Photos by Le Quan via Zing]
---

Related Articles:
---