Perhaps a story not too unfamiliar to many: Tom Nguyen grew up in France as a French-Vietnamese. Any similarity in background with other Viet Kieu, however, ends rather quickly. About two years ago, Nguyen returned to Saigon with his partner to start LT Pâtisserie. What makes his venture special is the unique choice of location.
"I was looking for a place in District 1…but it was too difficult, too expensive," he told Saigoneer.
His family then suggested that he set up shop at the family's heritage property, a stunning three-story building constructed by his grandfather right off the main stretch of Phan Dinh Phung Street in Phu Nhuan District.
"Why not? I told them," Nguyen shared. "[This building was] built in 1957. He [my grandfather] built it himself. His job was making buildings."
Late Nguyen Ton To, Nguyen's grandfather, was a celebrity in the area. We're sure whether the word 'architect' or 'contractor' is more suitable to describe his profession as he was from a time where professions were delineated differently than today.
"Before this, my partner was a designer," Nguyen said. "She [uses] her experience from that to make great pastries."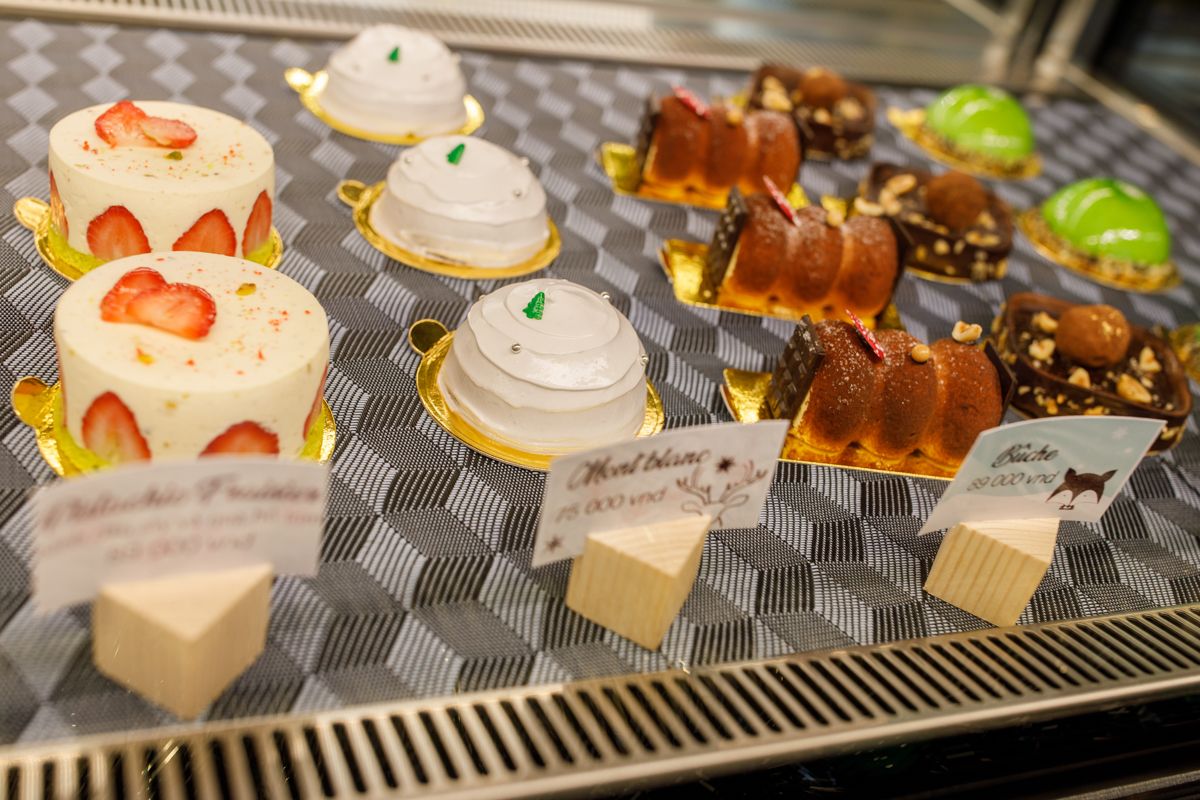 Most of the interior decorations came from Paris, and the Scandinavian-style aesthetic, defined by white surfaces contrasting warm wood, reflects his partner's tastes.
Laurie, Nguyen's partner, gave us a glimpse into the world of sweet treats, which is far from simple. The classic Saint Honore cake, for example, is a puff pastry first topped with choux pastry and garnished with vanilla and rum pastry cream, then covered with crispy sesame and caramel nougatine and whipped cream.
The puff pastry has to rest in the fridge for an extended period of time, while the pastry cream between the layers of choux and puff pastry takes 20 minutes to create and needs to settle for a minimum of three hours. The final decoration process takes about 20 more minutes, not accounting for another 15 minutes to whip the heavy cream which fills the center of the extraordinary sweet; it's a demanding task that requires both technique and careful organization.
Laurie has been making pastries for five years, and was once an apprentice of Japanese master pastry chef Sadaharu Aoki, whose talent has garnered him a sizable following, as well as five shops in both Paris and Japan.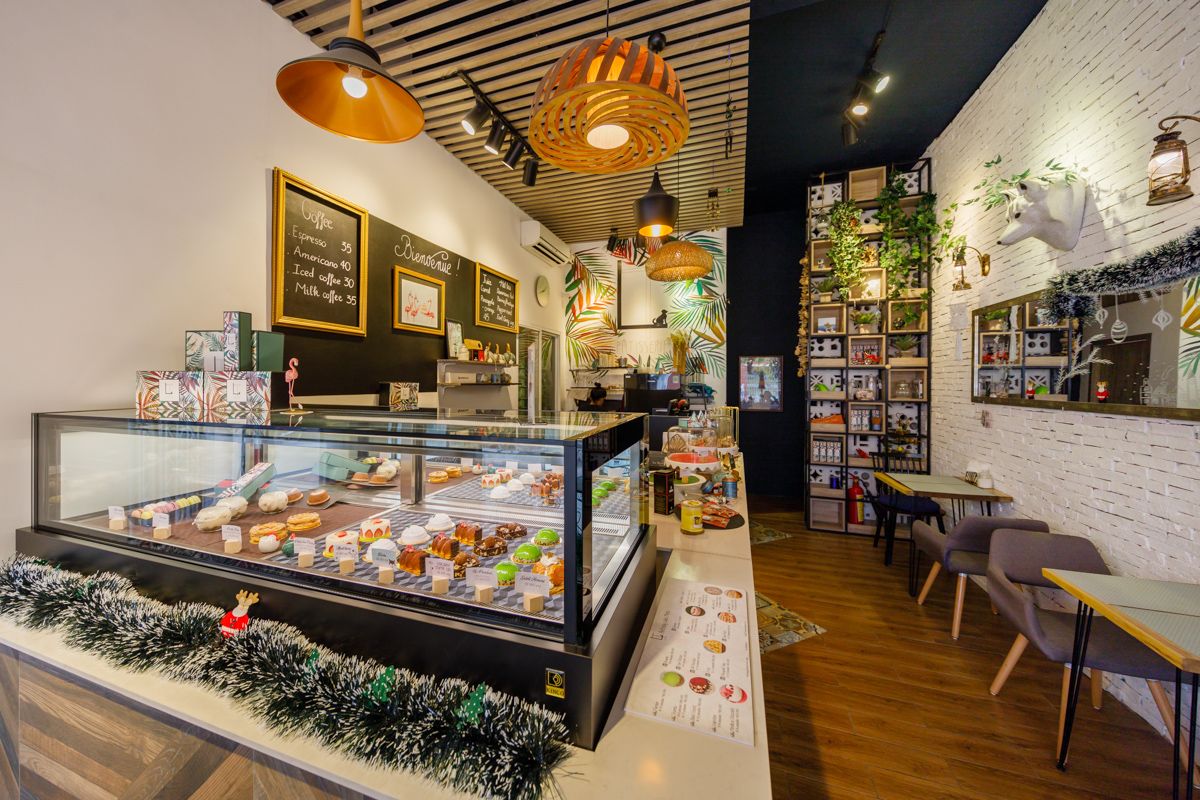 A patisserie write-up would be incomplete without discussing its best creations. Laurie's Pistachio Fraisier is a classic. Its rich exterior is a mascarpone-based cream flavored with pistachio. Filled with strawberries and finished with a puff pastry bottom, the ingredients' contrasting colors result in a visually appealing creation.
The Pandan is a fusion cake with a self-explanatory name. Pandan mousse, coconut cream and a crispy coconut-based biscuit is combined into a creation which the couple is very proud off. The pandan bush, whose leaves are a popular flavoring agent in Southeast Asia, is known as lá dứa in Vietnamese. With a sweet, lingering smell often compared to jasmine rice, it is used to flavor Indonesian kueh and Vietnamese bánh; it's also a flavoring responsible for the chiffon cake addiction among Malaysian and Singaporean housewives.
"Both the Europeans and Vietnamese love this taste. To foreigners, the flavor is special to them," Nguyen explained.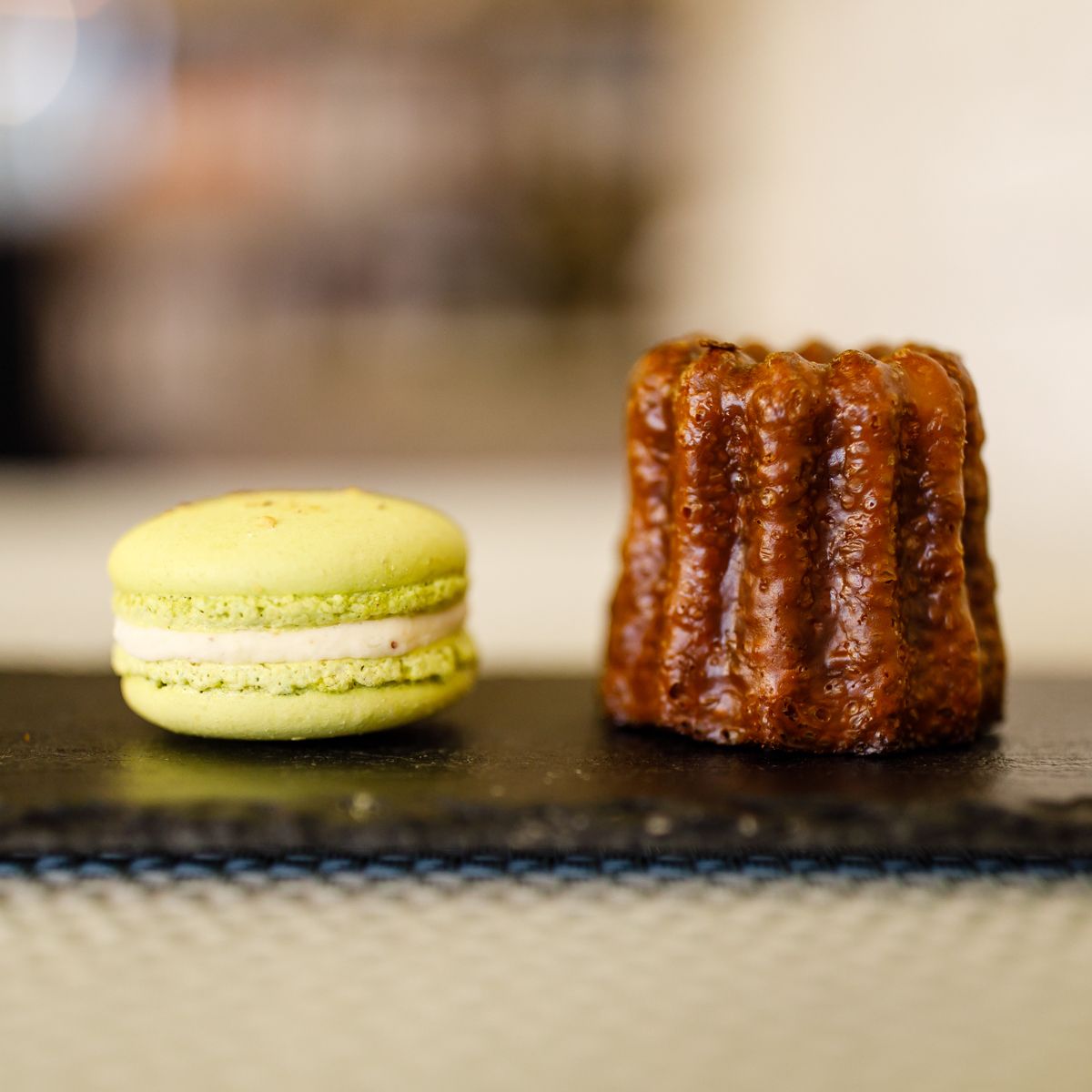 Other delicious offerings found here include the timeless Paris-Brest, a classic Parisian choux pastry 'sandwich' filled with praline cream; and my personal favorite, the canelé, a perfect match for a coffee freak like myself.
Beyond all things culinary and technical, the warmth of Nguyen, Laurie and their crew touched my heart. It was a triple combination of taste, surroundings and people.
As I began to depart, while looking into the hẻm that probably stretches deep into the unknown spaces between Phan Dinh Phung and the canal, I wondered what other secrets I could uncover and if this patisserie was merely the first treasure at the top of the chest. As we always say, Saigoneer investigates.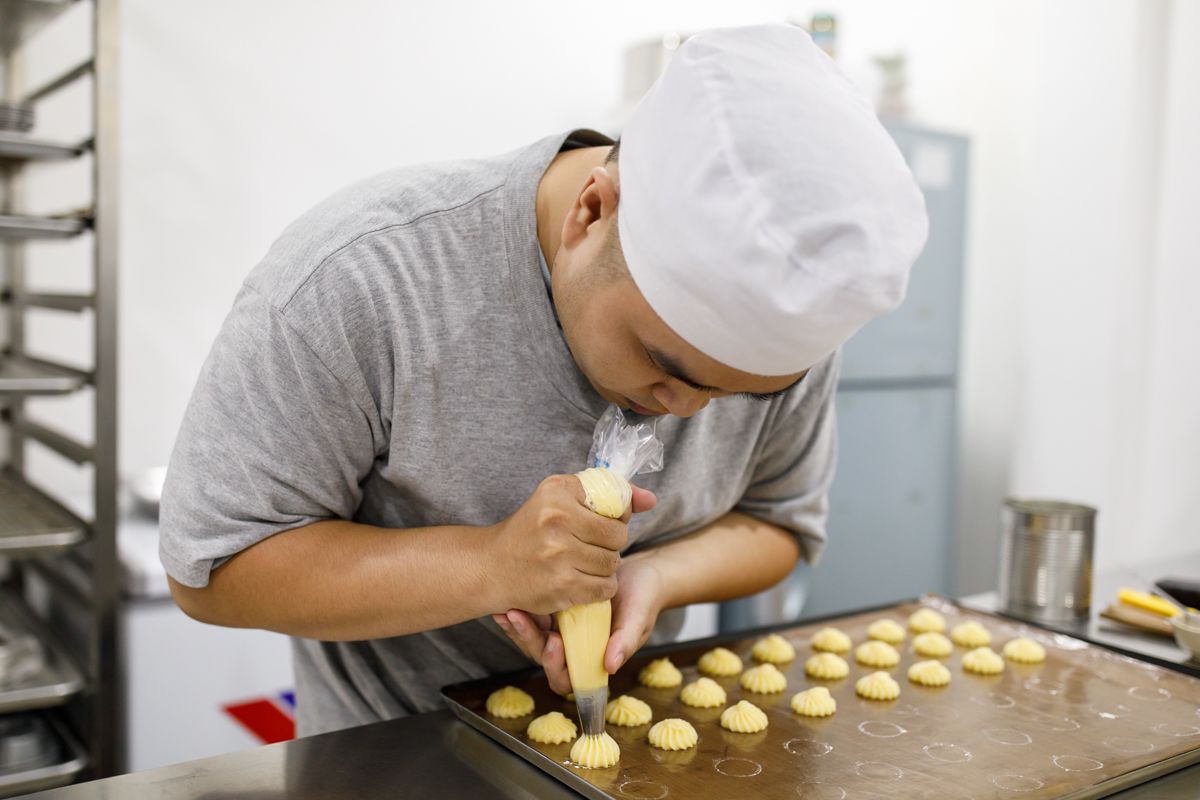 To sum up:
Taste: 4.5/5
Price: 4/5
Atmosphere: 5/5
Friendliness: 5/5
Location: 5/5
Mervin has serious Camera Gear Acquisition syndrome (GAS) and has bothered to acquire multiple books about pre-75 Saigonese pronunciation.
French pastries
270/1 Phan Dinh Phung, Ward 1, Phu Nhuan

---

Related Articles:
---