With so many of them around the city, street side cafes have lost some of their cool factor, not to mention the fact that I'd rather not inhale motorbike fumes while enjoying my daily caffeine fix. Sure, you could escape to the confines of Trung Nguyen or Highlands, but why not spice it up a bit with – Animals?
Ailucat Café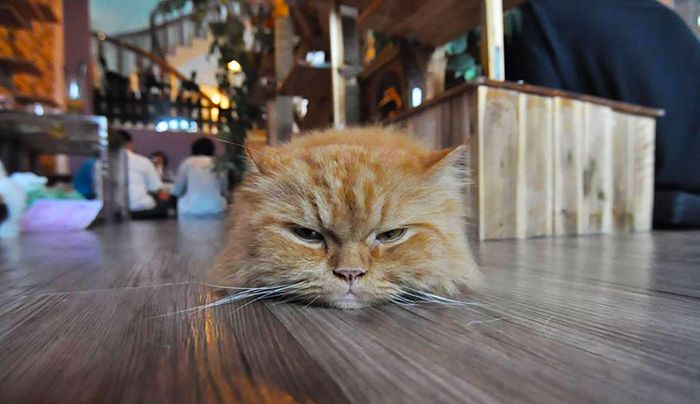 Named in honor of a cat-faced ancient Egyptian goddess – Ailuros – Ailucat Café is where cat lovers in Saigon come when they need a furry companion while having a cup of coffee.
Located at a quiet corner on Nguyen Trong Tuyen Street in Phu Nhuan District, the café is infused with a soothing atmosphere where one is serenaded with piano notes and occasional meows from 20 beautiful cats wandering about. Ailucat Café is a perfect place for cat lovers to enjoy a drink while having their legs caressed by these lovely fur balls.
Cats at the café include various breeds, such as Burmese, Russian Blue, Persian, American Shorthair, British Shorthair and Exotic Shorthair. No better place for some purry furry coffee time.
Ailucat is at 284 Nguyen Trong Tuyen, Ward 10, Phu Nhuan District.

Babo Café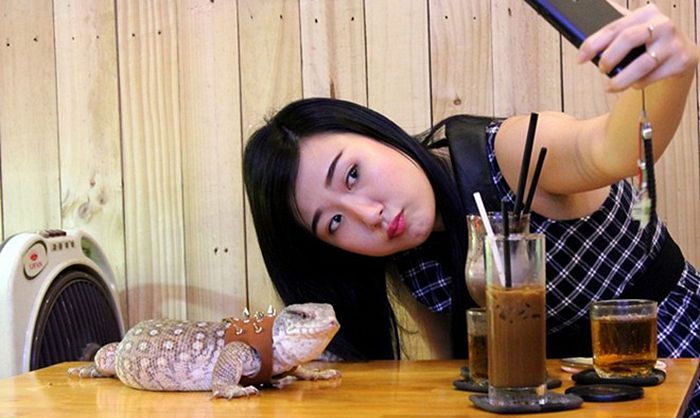 Perhaps the only café in Saigon with such a wild twist, Babo café excites its customers not only with caffeine, but also with its exotic reptiles.
You can find a plethora of reptilian friends at this coffee shop – turtles, snakes, lizards, salamanders and frogs to name a few. Freely crawling all over the shop, customers are welcome to pet and feed these brightly colored, cold-blooded but friendly reptiles.
Babo Café - 009 Chung cu A3, Hoa Phuong street, Ward 7, Phu Nhuan District.

Do you know any other animal-themed coffee shops in Saigon?