As we eagerly await the opening of Pasteur Street Brewing Company (we'll be posting an article on these guys in the near future) it may be easy to forget that Saigon already boasts a few microbreweries, all located in District 1.
Tom Divers, the brains behind Vietnam Coracle in a guest post for Zoolut, recently broke down the current microbrew scene in Saigon, much of which seems to be decidedly European in character.
1) Gammer Beer -107 Pasteur Street, District 1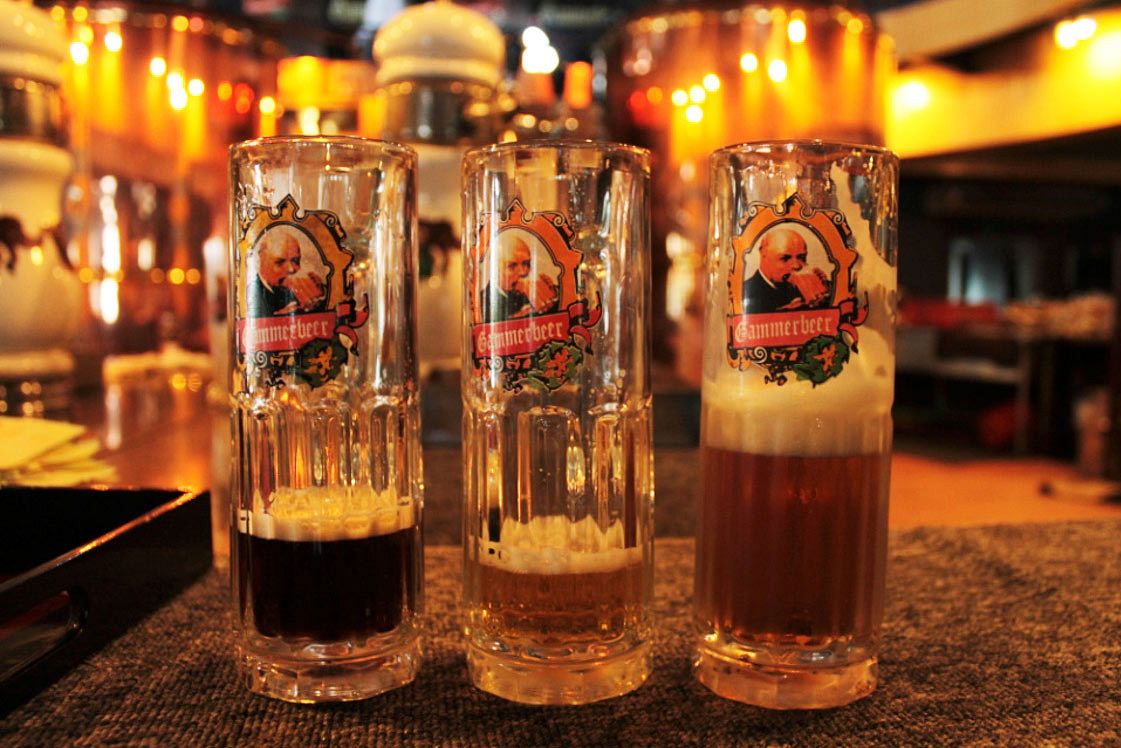 Another Czech-style, Gammer Beer welcomes patrons with two massive, brass brewing tanks at the entrance and sports a "Lenin-esque" mascot.
Divers compared the blonde beer to an English ale with "a lively snap-crackle-and-pop sparkle to it, and a mild fruity flavour." The dark beer, "all treacle and toffee," was on the heavier side, as the creamy brew…"sits like a stone in the stomach."
2) Hoa Vien - 18bis Nguyen Thi Minh Khai Street, District 1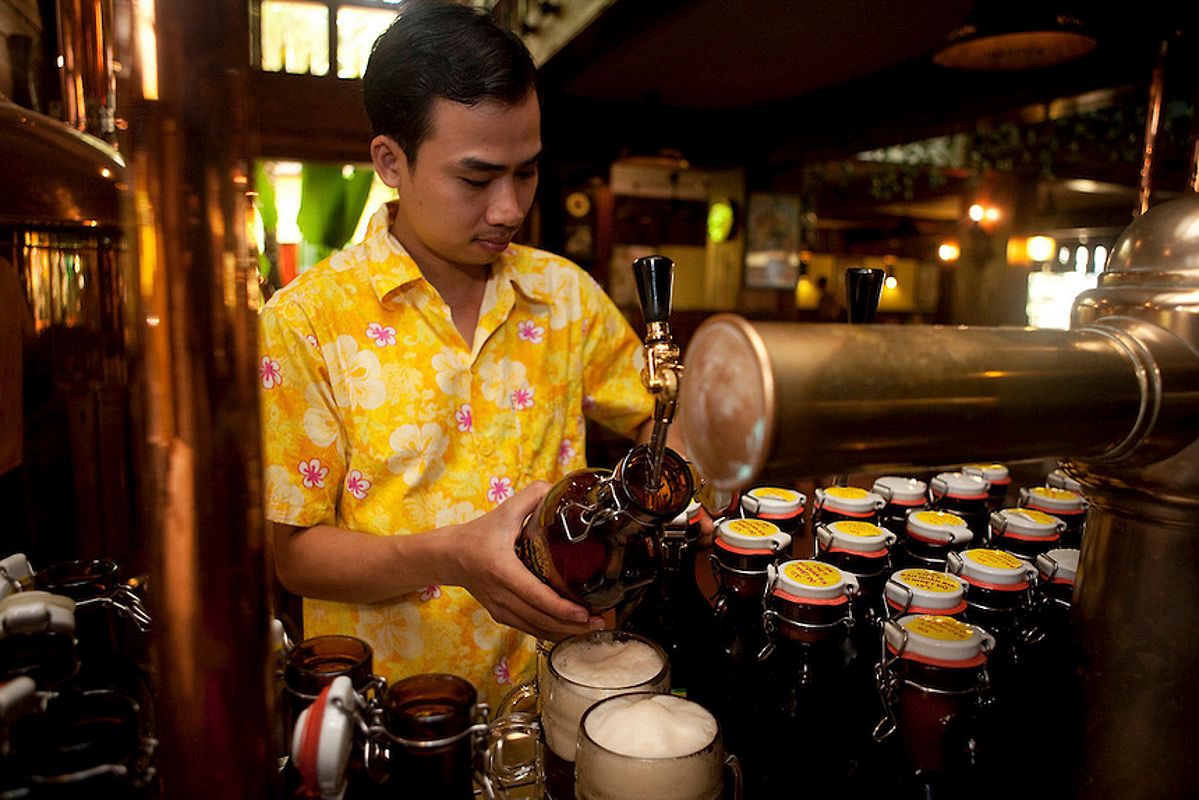 Hidden down an alley off Nguyen Thi Minh Khai, Divers describes this Czech outpost as Saigon's "premier microbrewery," reminiscent of a medieval banquet hall.
As for the beer itself, he found that the blonde was "crisp, fresh and tangy" while the smooth dark variety contained notes of roasted coffee beans.
3) Brauhof Nguyen Du - 98 Nguyen Du Street, District 1

Moving a bit farther west in European beer geography, Brauhof Nguyen Du provides a Bavarian-style atmosphere, with shelves full of antiques and attracts a predominantly older, male crowd.
If wheaty beer is your thing, the blonde, which is low on the carbonation side will hit the mark. The dark beer may have "an enticing mahogany hue" but is mild in taste.
4) Lion Beer - 11-13 Cong Truong Lam Son, District 1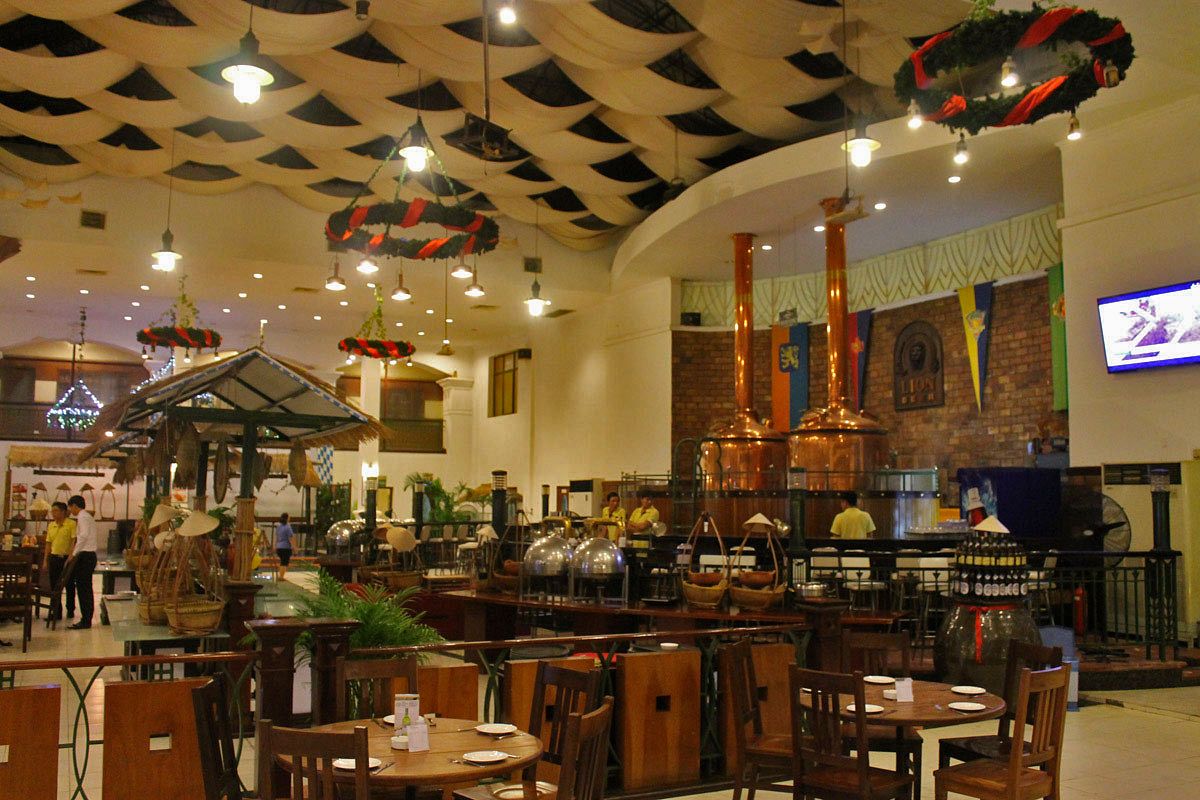 If you've walked around Lam Son square, there's a decent chance you've spotted this massive brewery/restaurant. The venue has a confused personality, mixing modern, medieval and traditional Vietnamese design elements, but the beer is a bit less muddled.
The dark beer has a subtle brown bread flavor with a hint of bitterness and the blonde is a crowd pleaser - "bubbly, light and easy to drink."