It seems that there are finally changes afoot in Saigon's night and social life. When I arrived in Saigon few years ago, the only choices available were to get drunk, listen to live bands that were "forced" to play mainly commercial covers or spending the night in bars that tend to look alike. Nothing wrong with this, except for me the all scene was missing…well, for lack of a better word, 'soul'.
A couple of places and people have emerged to shake things up and I am personally very happy about it. One of these places is deciBel Lounge, a two storey building with bar, dining area and exhibition space on the ground floor and a cosy-funky lounge on the first floor. Tucked away in Phan Ke Binh, a small street just off Dien Bien Phu, deciBel has been offering a refreshing and genuine change in town.
Every week they offer free events such as film screenings, live music and art exhibitions. But, moreover, it has established itself over the past year as a community and public space where people can come and share ideas, life and interests. Local and international upcoming artists can display and perform their work for free.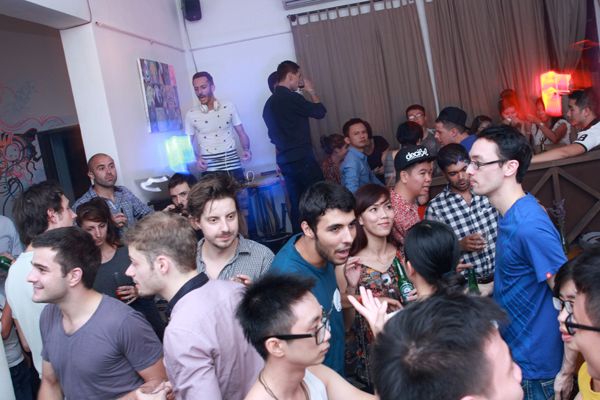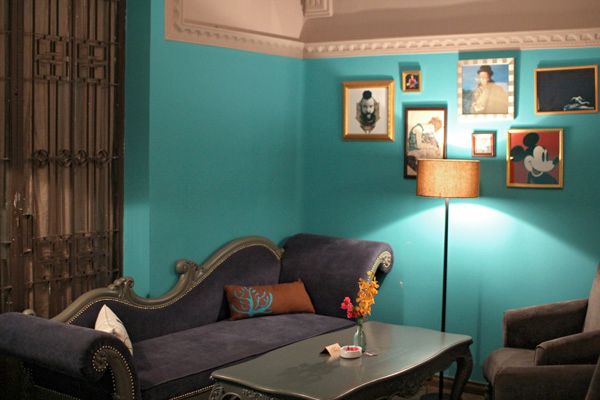 On Tuesdays, different amateur chefs from all over the world cook a typical national dish and people can eat for free. Each cook brings their own style and a bit of their own culture to Saigon.
Recently, they have also started "Pick the playlist" where people can be DJs and play their favourite songs. The most liked DJs then have the chance to get on the decks for a night. A great and fun idea for exchanging music tastes and I like the event as it's the crowd that "makes the place".
The owners, in line with the concept of sharing and creating a dynamic exchange among local people, have formed "decibel sports club", an open group where people come together every week to play football and basketball.
I have asked a couple of regular customers what they like the most about deciBel and here is what they have to say: "I like that it is like family," "It is very relaxed and it is a great environment for meeting people that live in Saigon" and "They are doing something different."
Good to see that venues like this are getting rewarded.