In the world of tarot, each of the 78 cards represents a metaphysical inquiry into life and the human psyche. Meanwhile, in Nguyễn Du's epic poem, each of the 3,254 verses offers a philosophical exploration into the pain and beauty of the human condition. As a bridge between east and west, Kiều Tarot was born to offer a refreshing take on both of these cultural artifacts.
Tarot, a product of European ancestry, has become a staple in Vietnamese youth culture. Shrouded in mystery, the 78-per-deck card system is designed based on guiding principles of symbolism and numerology. These merits have helped tarot attract a loyal following who believe that the divine messages delivered through these cards are the key to self-discovery and proper decision-making.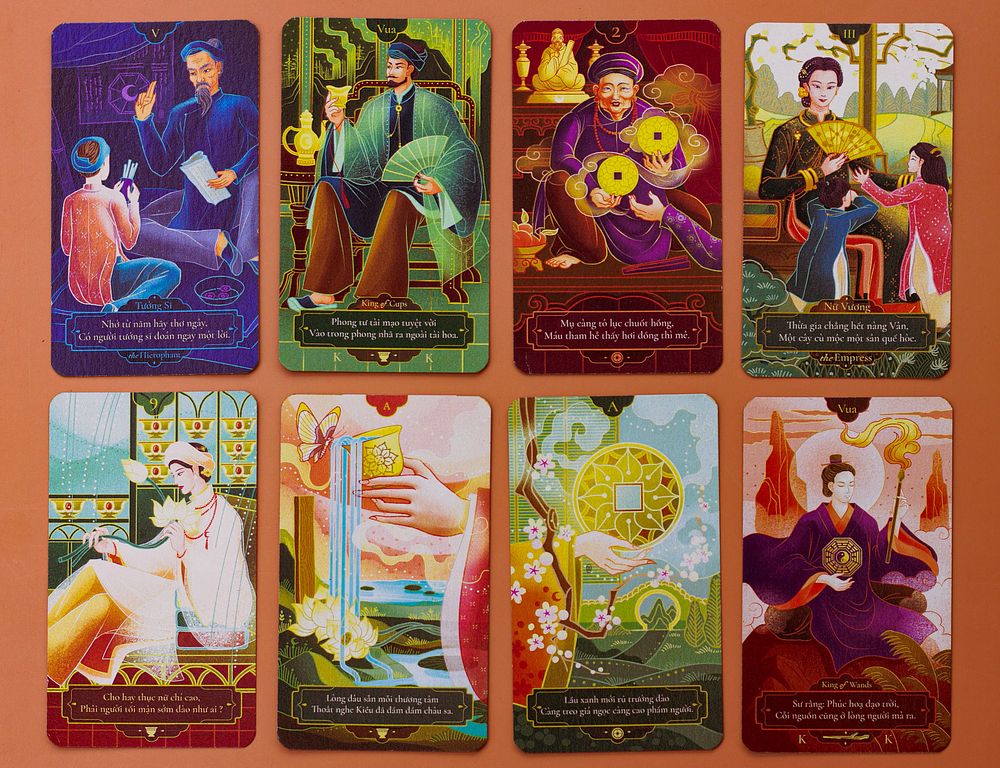 In addition to its spiritual value, tarot is also worth collecting for its storytelling and illustrative assets. To date, thousands of tarot decks have been created and circulated around the world, inspired by a multitude of culturally diverse resources such as movies, music, myths and legends, and even real historical events.
Realizing that they could tap into the symbolic nature of tarot, a group of young people came up with the idea of ​​using the cards' fundamental features to convey The Tale of Kiều's cultural significance, thereby shedding a new, approachable light on the heralded literary classic. The Kiều Tarot project had been in the pipeline since 2019, and was launched in September of last year to commemorate Nguyễn Du's 200th death anniversary.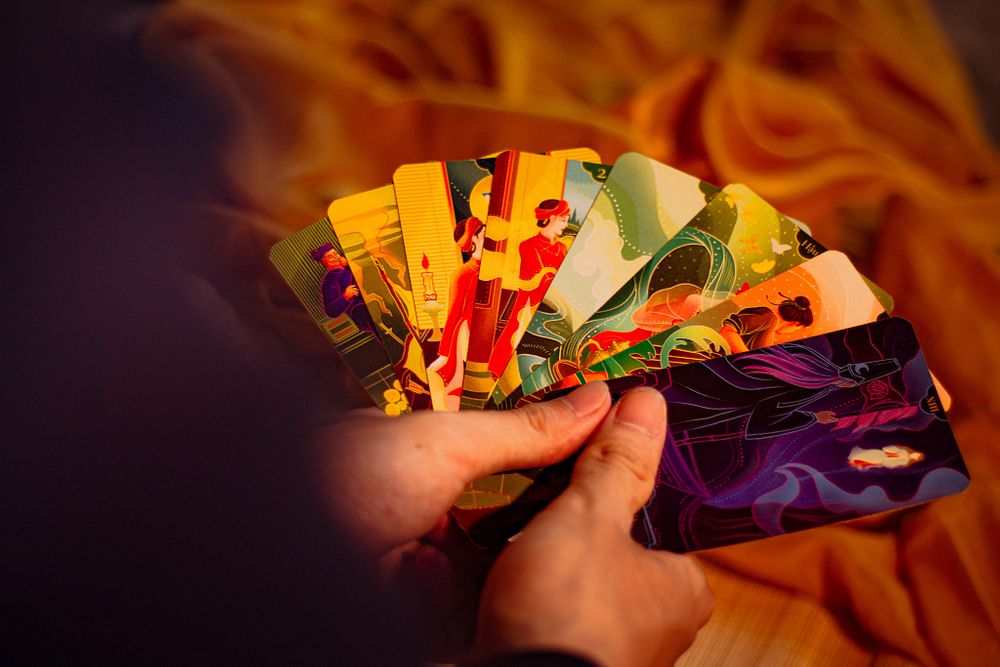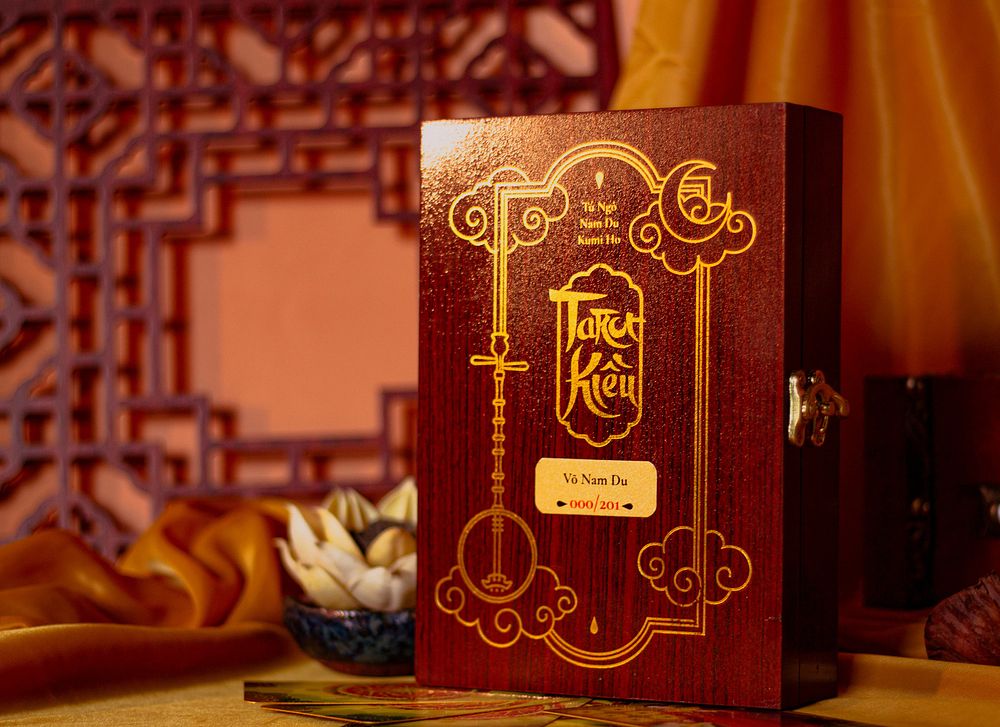 The biggest mind behind this project is Võ Nam Du, who also co-founded Sử Talk, a Vietnamese forum that hosts historical knowledge exchange. The young historian told Saigoneer that he had his "lightbulb moment" after reading an article called "The Philosophy of Tarot and the Tale of Kiều" by literary researcher-translator Nhật Chiêu. Inspired by the concept, Du went to consult with Chiêu in the hope of turning his idea into a tangible product.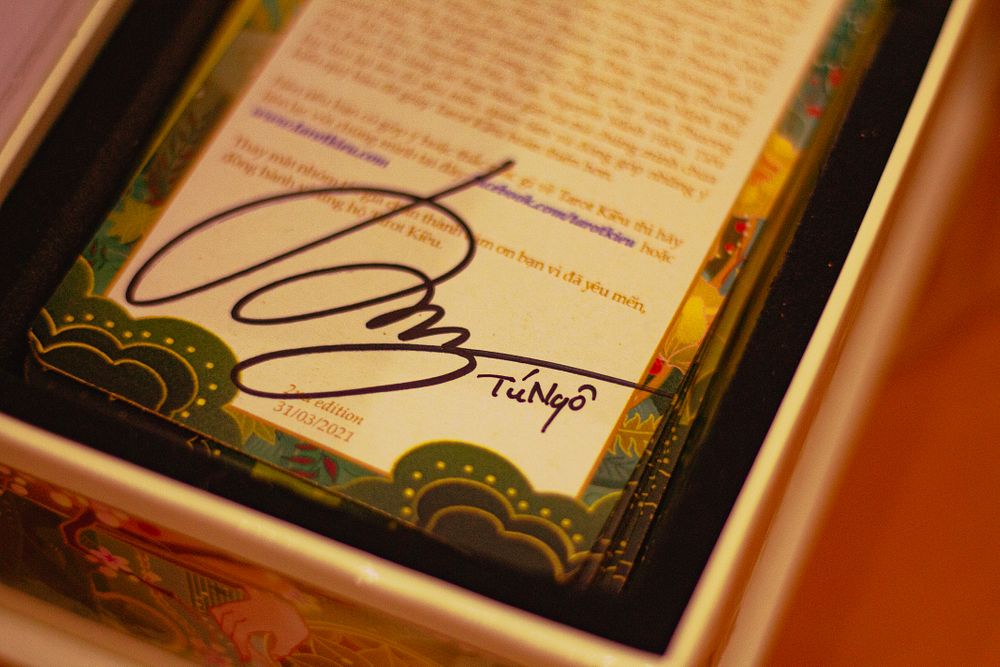 "Despite being much older and accomplished, he took the time to help me understand 'Kiều' better. I had to overcome my insecurity as a rookie to have open discussions with him," said Du. Starting with the 22 trump cards (Major Arcana) that Chiêu studied in his 2016 handbook, Du and his group developed a complete tarot set comprising of 78 cards that correspond to 78 different scenes from The Tale of Kiều.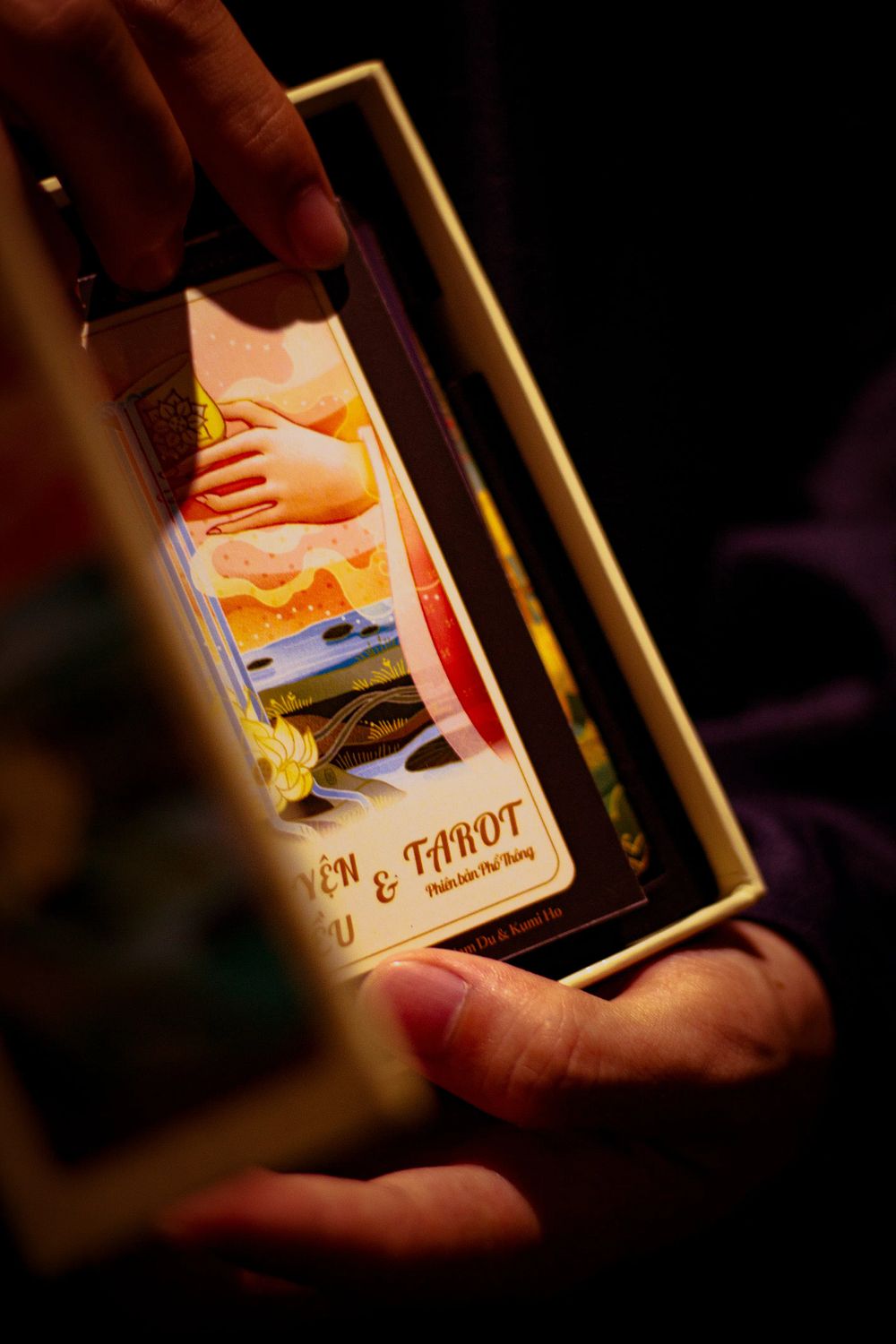 A history enthusiast since he was a child, Du wants to retell his country's greatest written work from a modern perspective. "Kiều Tarot is not only for tarot readers. It's also for people who want to re-examine 'The Tale of Kiều' under a mystical lens, or simply those wanting to celebrate the cultural impact and longevity of Nguyễn Du's epic poem."
"In Vietnamese, the word 'situation' literally means a 'scene of emotion' [tình cảnh]. Tarot is a set of 78 different scenes and people. 'The Tale of Kiều' on the other hand is a story about the emotions that humans experience in life: pleasure, anger, love, hatred, sorrow, desire and joy. One sets the scene, and one brings the feels. That's why when people are put in a particular situation, they reciprocate with emotions. We believe that this is the philosophical relation between 'Kiều' and tarot."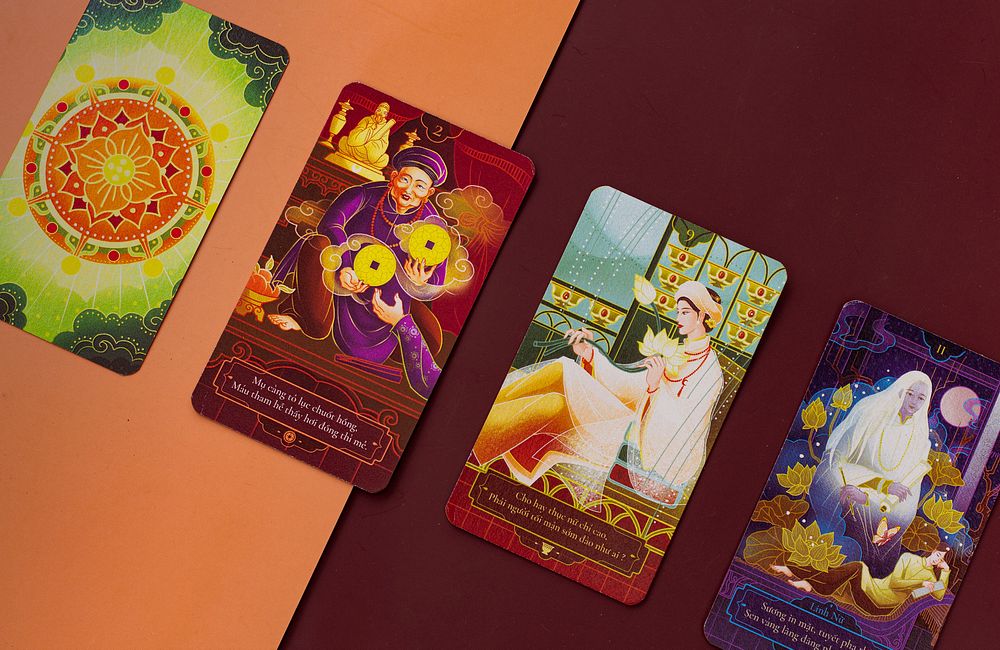 Accompanying Du during the project was Tú Ngô, the artist that illustrated every single card in the deck. "I met Tú at an exhibition that showed paintings about Vietnamese subjects. When I first saw her drawings, I knew instantly that we would hit it off. She told me later on that when she was still in art school; she learned and took reference from traditional woodcut paintings and oil paintings by Mai Trung Thứ."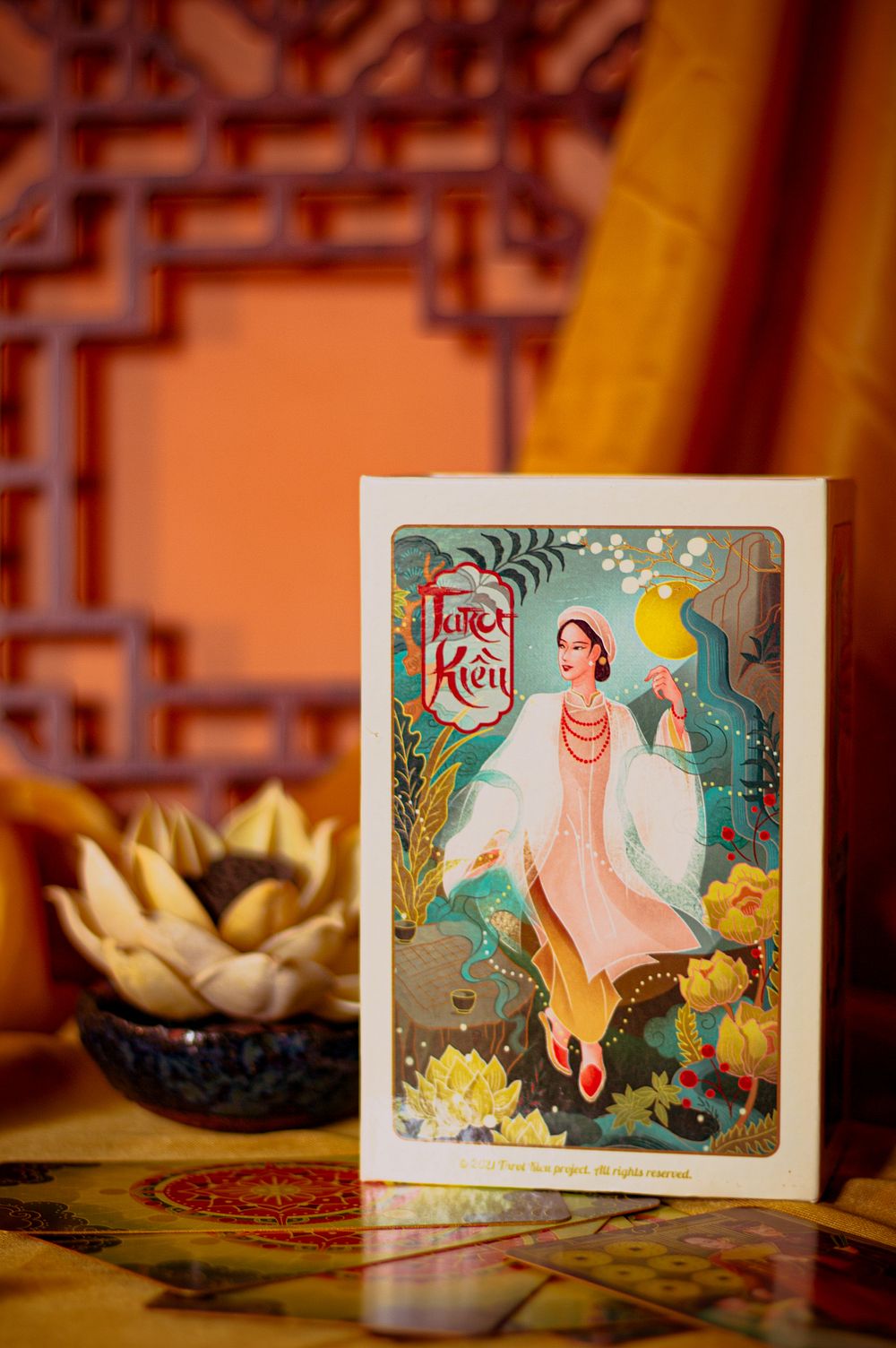 Transforming western symbols and motifs into something that complements Vietnamese culture was the biggest challenge for Tú and Du, especially since there is no existing framework for them to rely on. "We had to consult with experts and revise each card over and over again until we got mostly positive feedback. Hopefully, in the future, we'll have more academia-backed data to create the ultimate Kiều Tarot."
Fulfilling his dream of recreating the wealth of Vietnamese literary treasures, Du and his group are working on a prospective project that is inspired by Nguyễn Đình Chiểu's poetry anthology. But for the time being, the crew is happy about the launch of Kiều Tarot, and hopes to receive more local and global coverage for their brainchild.