Based upon its fascinating history, modern-day Saigon displays a rich character all its own, with buildings across the city representing each era of its storied past. However, several faux colonial buildings have recently been completed or are being constructed that disturb and confuse Saigon's identity.
Architecture provides insight into the values of a society and the aspirations of its people, both past and present. In the days of ancient Greece, various iterations of religious temples dedicated to the gods culminated in the Parthenon in Athens, a perfect representation of classical architecture, which highlighted the Greeks' reverence for their deities. Gothic cathedrals from the Middle Ages were built with increasing architectural perfection to assist man in looking up to God.
Even Hanoi's One-Pillar Pagoda, built in the 11th century, represents then-emperor Ly Thai Tong's gratitude to Quan Am. Beyond the gods of Vietnamese history, the architecture of ancient pagodas and imperial citadels in Vietnam has often displayed the Buddhist and Confucian values of each individual era.
During the colonial period, architecture shifted from religious worship to an expression of power and presumed cultural superiority by the occupying government. French aesthetics influenced many of Saigon's colonial-era buildings, and architects adapted these foreign designs to suit the local climate.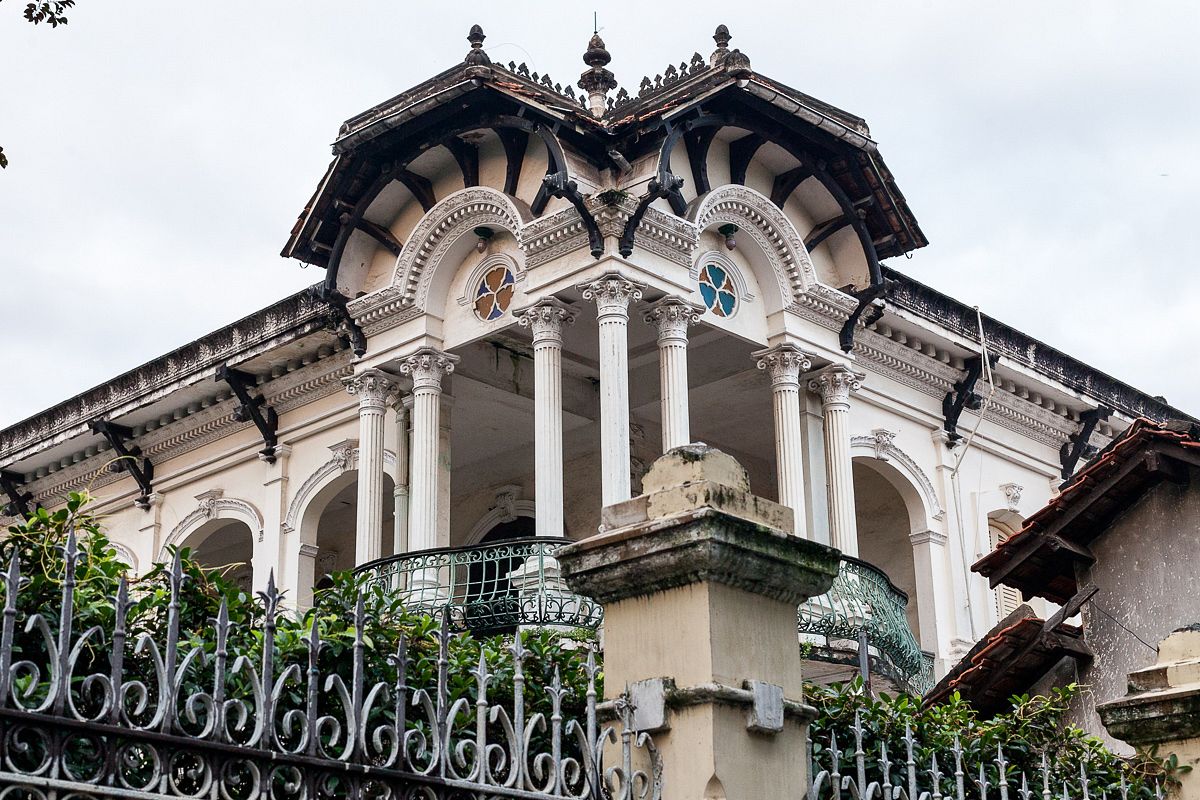 As colonialism came to an end in the middle of the 20th century, however, local architecture turned to modernism to express the complete break from its agricultural-age past of classicism. This new, innovative architectural style represented the industrial age as well as the capitalism that invented industrial technology and created the industrial economy.
In each of these eras, architecture was also a reflection of society's aspirations: Ly Thai Tong paid homage to Quan Am; the French hoped to assert their cultural dominance in the days of colonialism; and Vietnamese modernists of the 20th century strived to create original yet functional structures that would usher in their nation's own industrial age. Since architecture is built in the present and used into the future, it often represents what a civilization wants to be, thus architecture constantly changes throughout history as it responds to these aspirations.
But when architecture diverts back to the past, it subverts those forward-looking aspirations. For this reason, the faux colonial buildings of modern-day Saigon represent a confusing step backward for urban development in the southern hub. In 2013, Vietnam's Ministry of Construction also noted this by issuing a decree which required government entities to "comply with the principle of proper architectural inheritance, natural conditions and features, showing respect to local customs and culture to preserve regional identity", according to Tuoi Tre. This was widely understood to mean that Vietnamese government entities were not to copy classical European styles or colonial architecture.
Less than a month later, however, authorities reversed the decision, citing a printing error, the news outlet reports.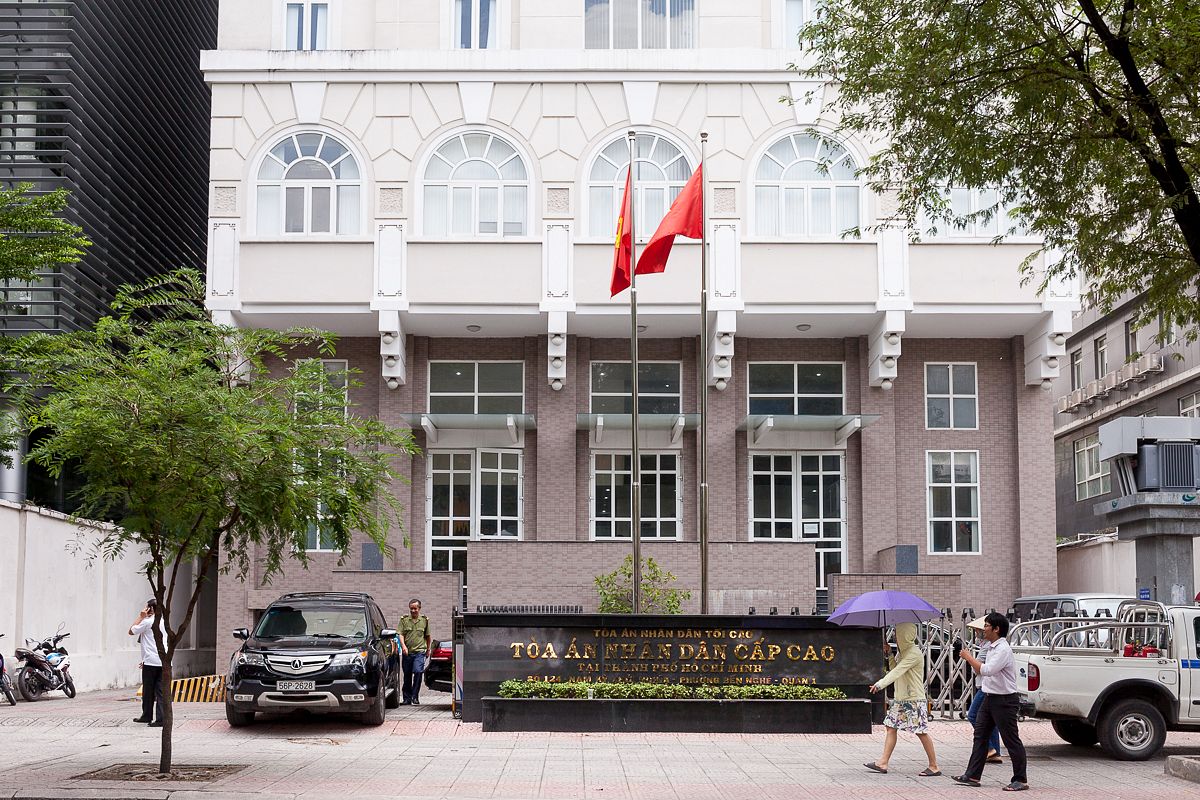 In the article, Vietnamese architect Nguyen Van Tat, deputy chairman of the Vietnam Architects Association, supported the reversal, telling the news outlet: "The issue of an official ban on such buildings is quite unacceptable, as it conflicts with the boundless artistic creativity."
Meanwhile, Vietnamese architect Ngo Viet Nam Son offered a more measured response. "The ban is reasonable only with new buildings which distort and unsuitably copy the French architectural styles," Son told the news outlet.
This gets to the crux of the problem: in colonial times, architects were trained in the rules and order of classical architecture, including pleasing proportions, symmetry, and proper use of that era's load-bearing masonry technology. After the 1930s, however, the education of architects turned to modernism, which is not based upon such rules. As a result, modern-day colonial designs by contemporary architects are often poorly executed and disturbingly ugly.
Beyond this clash of architectural philosophies, today's faux colonial structures are often a pastiche of several stylistic elements, none of which successfully go together. Several recent buildings feature a substantial cantilevered front, which is a feature of neither classical nor neoclassical architecture.
However, even when a design maintains a consistent style, the proportions of the building elements, especially at the ground floor, are often poorly executed. Due to this disproportional structure as well as a lack of standard classical elements such as heavy window framing, these buildings wind up looking cheap.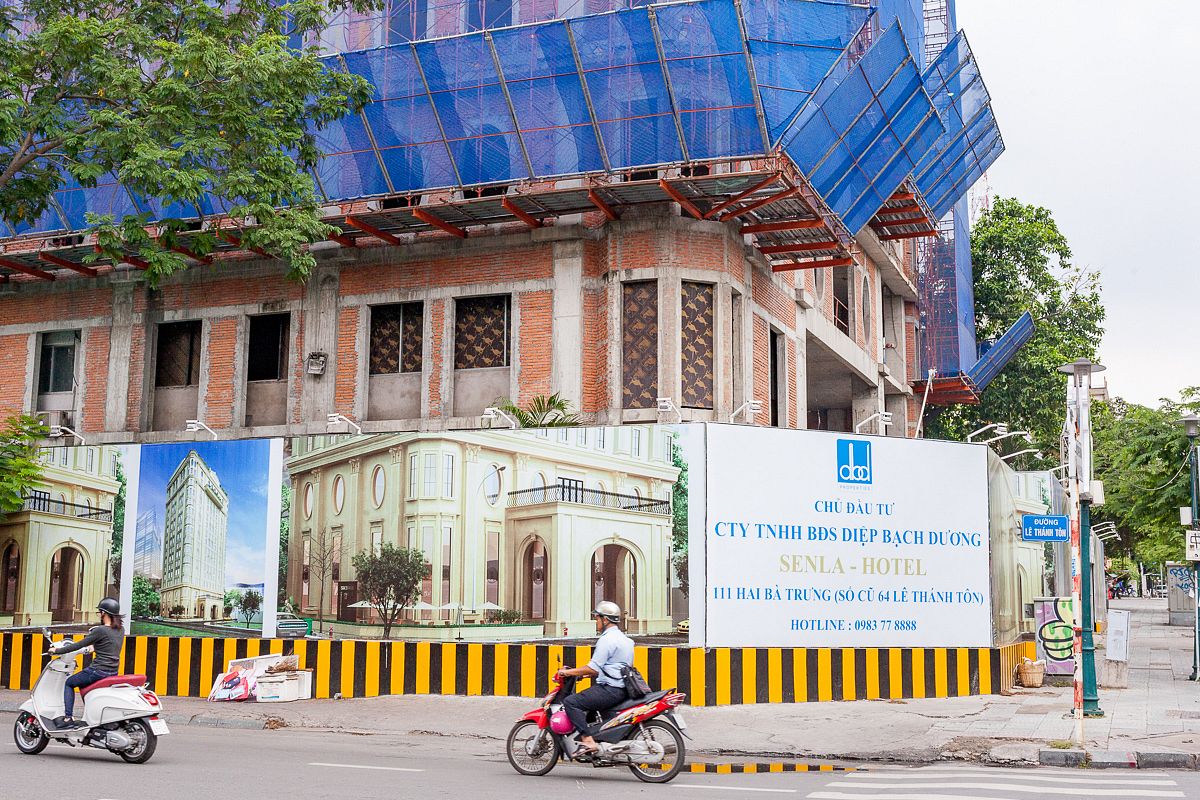 So why are they built in the first place? Part of this is the result of the notion that today's Saigoneers hold a certain nostalgia for the colonial past: when a developer today decides to design a faux colonial hotel or apartment building, he or she thinks that a market exists on account of these people. However, local residents have choices in booking hotel rooms or buying or renting apartments, and the market provides those choices. If people don't book hotel rooms in these hotels, or don't buy condominium units in these buildings, then they won't be built in the future. Saigoneers can express their own values and aspirations for their families by voting with their feet.
Most people have an innate sense of proportion and can see that a building composition is wrong in some way, even if they may not be able to understand or articulate this point. Beyond aesthetics, however, faux colonial buildings also lead to confusion about history and identity. When Saigon's history is tied up in the reality of its beautiful colonial buildings, why water down that identity with poorly executed fakes? The beautiful classical buildings of Vietnam's colonial era should be respected, and most importantly, conserved; but, they do not need to be replicated.
This leads into the future of Saigon's architecture. As the southern metropolis moves forward, it must keep its past in addition to embracing its future and the societal aspirations that come with it. Around the world, dynamic cities take care to conserve historical structures and build new structures that express their vibrancy. These metropolises have an exciting mix of structures that represent each of their historical periods and also look to the future. Saigon is precisely one of these places: last January, the World Economic Forum in Davos named Ho Chi Minh City the second-most dynamic city in the world. This city and its people should take care to protect that identity as they look towards the future.
Mel Schenck is an American architect with over 45 years of experience managing design and construction of large complex planning and building projects, primarily in San Francisco. He is currently researching Vietnamese modernist architecture as well as information-age architecture.
---

Related Articles:
---