Da Lat authorities are moving forward with a master plan to redesign the city's central area, but the project has been controversial from the start.
Nguoi Lao Dong reports that the Lam Dong Department of Construction is holding a public exhibition from August 14 to September 14 to seek public opinion on three brand-new blueprints of what the đồi Dinh area could look like after redevelopment.
Đồi Dinh is the tallest hill in downtown Da Lat and the location of the old mansion of the former provincial governor under French occupation (Dinh Tinh Truong). While the rest of the city's heart has undergone widespread and hectic urbanization in recent years, the hill remains the lone green spot, known among locals as đồi Dinh.
The French-style building sits in the middle, surrounded by towering heritage trees and thick vegetation, balancing out central Da Lat's concrete-filled landscape. That green vision, however, might not exist in a couple of years should one of these redevelopment options on display come to pass.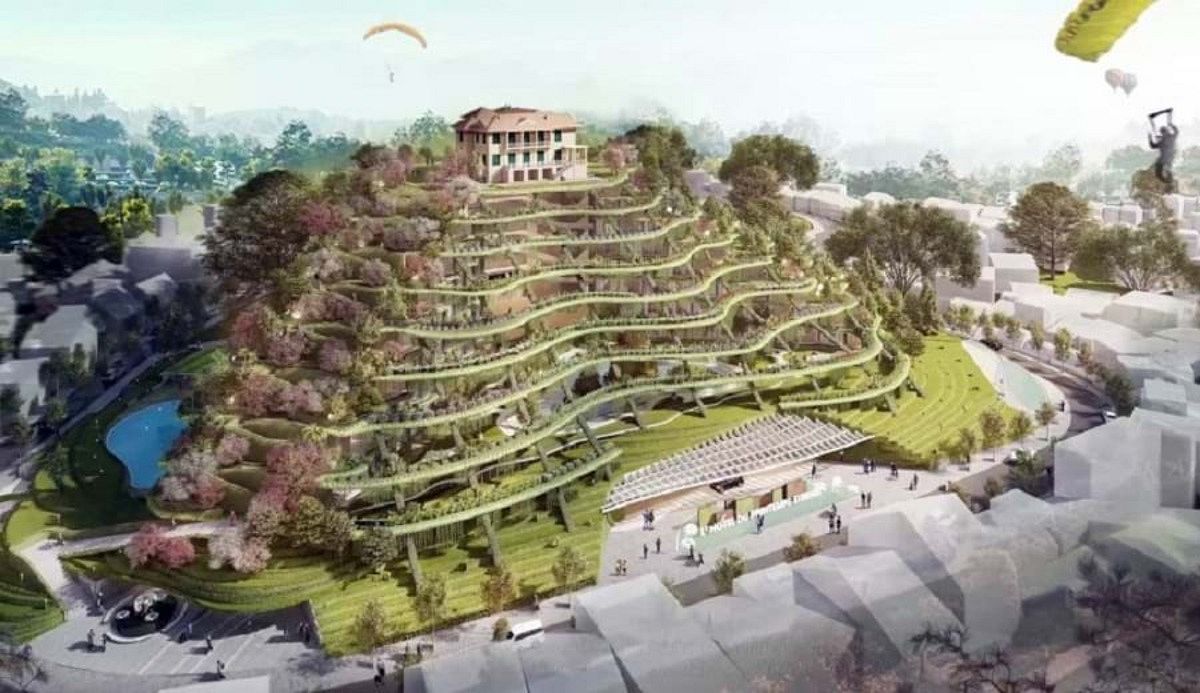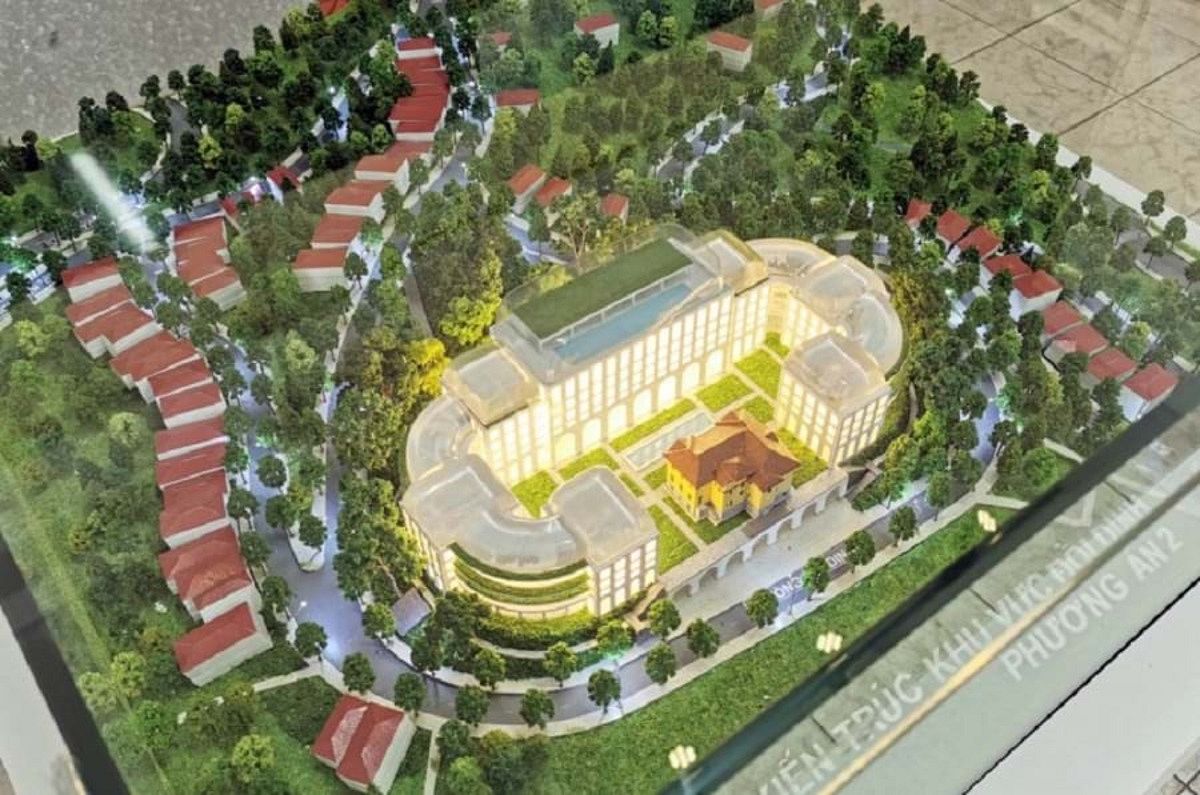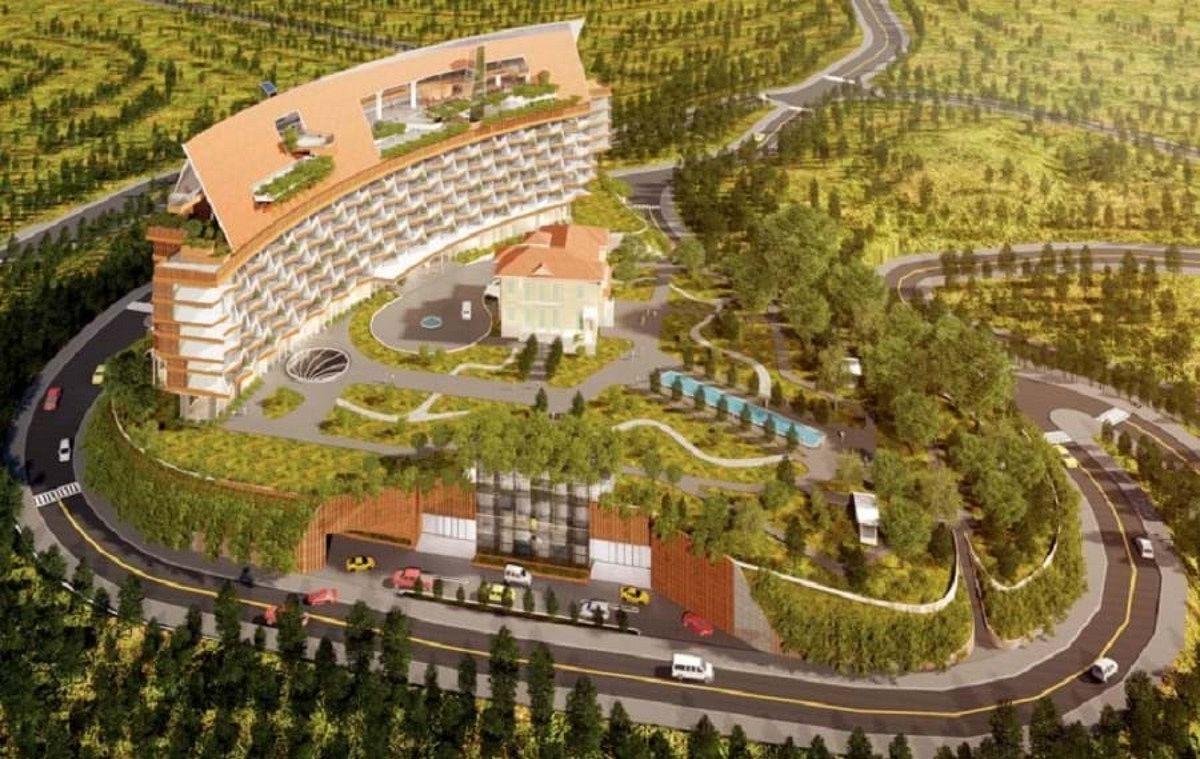 These architectural models represent the next step in a far-reaching urban planning master plan unveiled by Lam Dong authorities in March last year. The total scope of the project covers more than 30 hectares, divided into five zones. Since its announcement, the project has been heavily condemned by architectural experts and netizens for its planned demolition of the Hoa Binh Theater and resettlement of Dinh Tinh Truong.
This time, the three options have not been well-received by experts either. Dr. Nguyễn Mộng Sinh, former chairman of the Lam Dong Union of Science and Technology Associations, told the newspaper that building more department stores and hotels will worsen the city's urban ailments.
"Da Lat currently has a lot of tension regarding traffic and waste management; widespread concretization causes frequent flooding when it rains. Don't complicate the situation with commercial complexes and malls," he explained.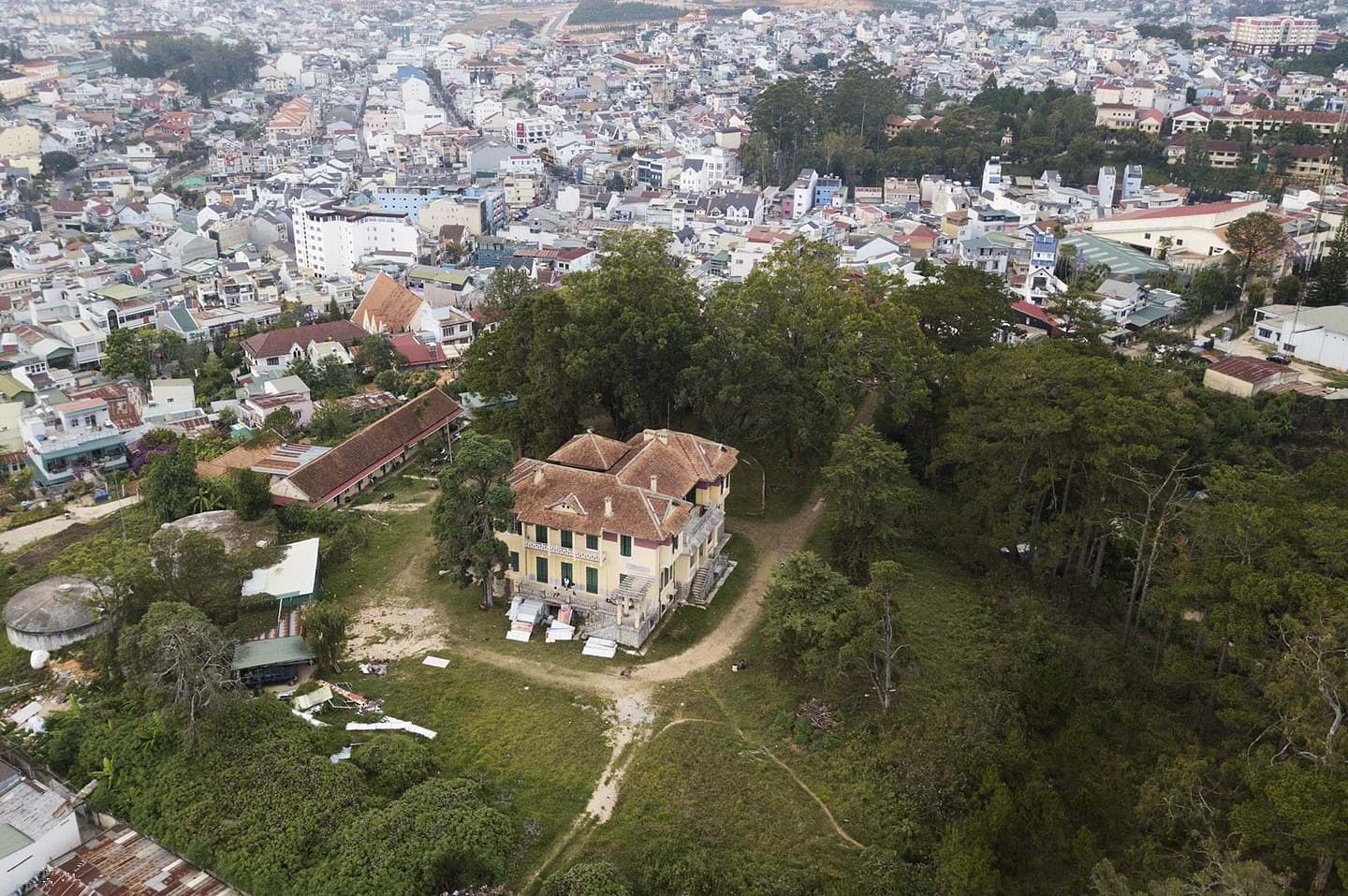 Architect Đoàn Thanh Hà told Tuoi Tre that all three options on display are unfit, even "too aggressive." Đoàn Kỳ Thanh, who designed Hanoi's now-defunct Zone 9 creative space, is even less enthusiastic: "Right at the beginning, constructing anything is already unnecessary, so why bother discussing the architectural options?"
Thanh believes that preserving đồi Dinh as is will yield benefits for many generations, and there are more viable and cheaper ways to boost Da Lat's economy.
Dinh Tinh Truong was built around 1910 by the French administration as the residence and office of the governor of Tuyen Duc Province, which included parts of modern-day Lam Dong, according to Tuoi Tre. In 1984, it became the Lam Dong Museum, and was abandoned in 1996 when the museum was relocated elsewhere.
[Top photo via Nhan Dan]