The most notable feature of Selavia, an "all-in-one" tourist destination, is a 180-hectare artificial island shaped like a lotus that will stretch into Phú Quốc's Đầm Bay and contain villas, boat docks, a massive pool and an outdoor recreation area.
TTC Group, a conglomerate with investments in real estate, energy, agriculture and hospitality, announced earlier this week that they are estimating total investment capital at over US$1.3 billion for the project that they are the main financiers of and contractors for.
Those with fond memories of the long-gone days when the island was a sleepy fishing village will be aghast at the sheer scope of the project. If built, Selavia will have 99 five-story commercial shophouses constituting a shopping and entertainment district with more than 100 brands, a 300-room hotel, 336 private villas, numerous restaurants and entertainment facilities spread over 290 hectares of land and sea, including the fabricated lotus island.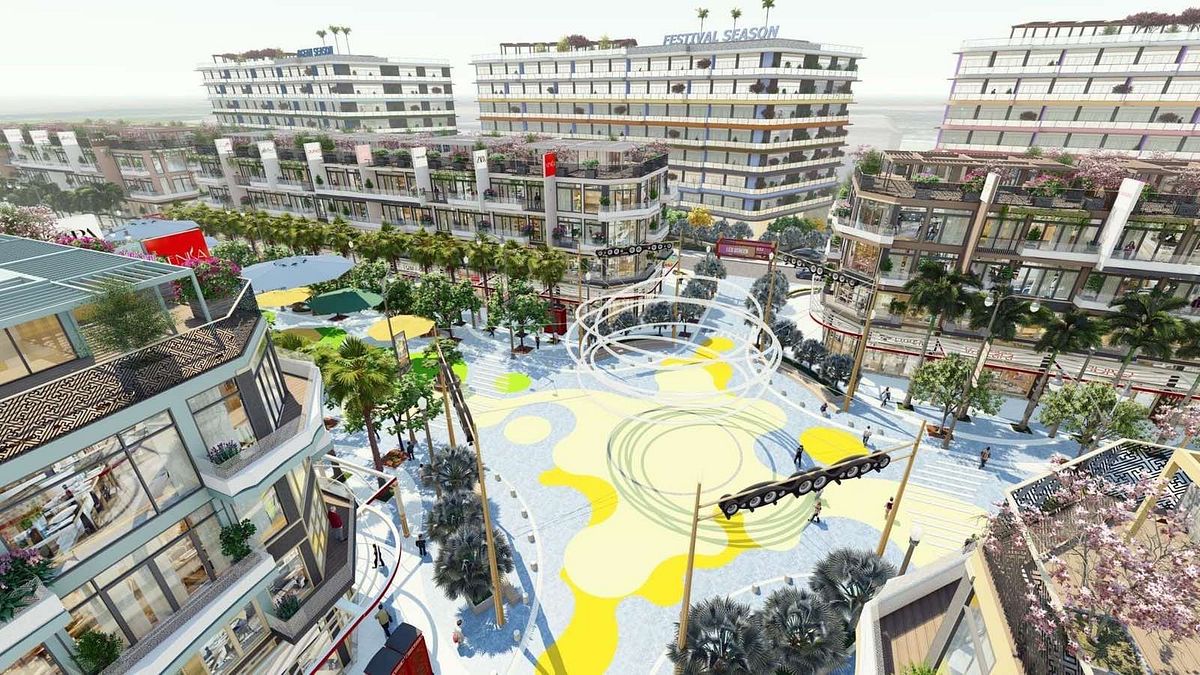 While work has been ongoing behind the scenes for several years, the project was officially announced mid-2021, and TTC began issuing bonds to raise capital last fall. The entire complex will be completed in phases, with the shophouses set to be handed over to operators in fall 2022. No timeline for the lotus island's development has been given.
The lotus shape will surprise no one given the nation's penchant for proposing projects resembling the budding flower, such as the Bitexco Financial Tower, Long Thanh International Airport and a Hanoi cultural house. It also pops up on countless logos, including for Vietnam Airlines and Saigon's metro system. Orchid enthusiasts and tamarind stans will have to continue waiting.
While constructing artificial islands is nothing new, Selavia's calls to mind the most famous ones in Dubai: The Palm Islands, The World and The Universe. Those have fallen into various states of disrepair and stalled progress thanks to financial bubbles bursting and climate change. As Phú Quốc experiences a building boom, it is currently dealing with a massive garbage problem, flooding caused in part by rapid and unmitigated construction, and waters polluted with untreated waste thanks to inadequate infrastructure.
This article originally stated that the investment capital for the project was US$13.2 million. We regret the error.
[Top photo via VnExpress]